"Winter is not a season, it's a celebration."- Anamika Mishra
Now that the holidays are over and the last Auld Lang Syne has been sung, it's time to snuggle into winter. Having a January birthday, I have always been a "winter girl" and New Hope is the perfect place to be.
Whether you are walking along the canal in the stillness that only winter can provide or warming up with a hot chocolate and a great meal, there is something for everyone in this magical town.
So bundle up and enjoy your winter's day here, you'll be glad you did!

Just when you've sworn off eating any more sweets for the new year, there comes along a bakery that you can't resist. Factory Girl is just that! With a retro vibe that makes one think of your grandmother's kitchen, everything is baked from scratch.
Cookies in glass containers evoke the same feeling as a kid in the candy store. The cinnamon buns are amazing and hot out of the oven on Sunday mornings. You can call ahead and reserve some.
Look at their retro inspired cake dishes, which will truly delight the baker in your life.
The bakery is closed on Mondays & Tuesdays.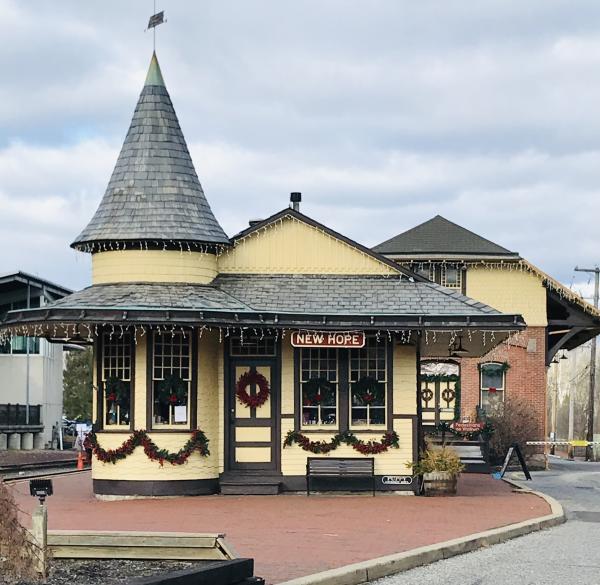 For old train aficionados, New Hope & Ivyland Railroad is just the thing! Along tracks dating back to the late 1800s, there still sits an old train depot.
You can ride in a historic train through the beautiful countryside of Bucks County. Rides are frequent throughout the day and you can get your tickets in advance. They also do private parties and events, maybe your next celebration?
After the ride, there is a charming little gift shop at the depot that not only sells railroad memorabilia but features local artisan crafts. A keepsake for a fun day!
Mechanic Street Station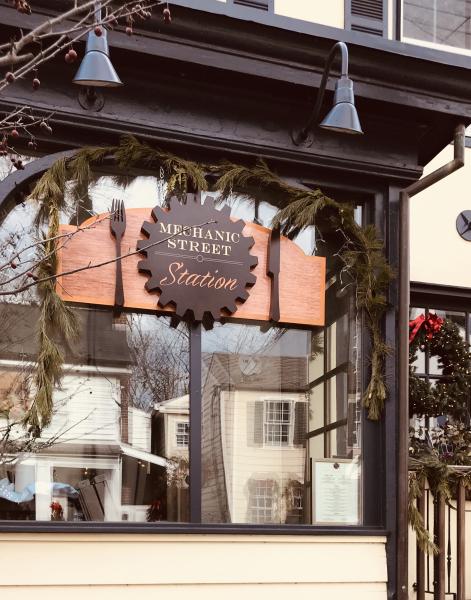 Newly opened Mechanic Street Station is on one of New Hope's most quintessential streets. Halfway up the hill on Mechanic Street sits this quaint bistro. Step inside to an elegant modern décor with inviting brick walls.
The owners pride themselves on a seasonal menu that is all locally sourced. Chef Conar Welsh honed his culinary skills in France and brought them to New Hope.
To warm up on a cold winter's day, try the Beef Bourguignon Soup as a starter. Entrees are served with butter filled popovers, a pleasant surprise! The menu has something for everyone, from house made lemon gnocchi to pan seared scallops. Leave room for dessert!
If you are there on a Sunday check out Local's Night. Mechanic Street Station is a BYOB so bring your favorite winter drink.   
Make sure to make a reservation.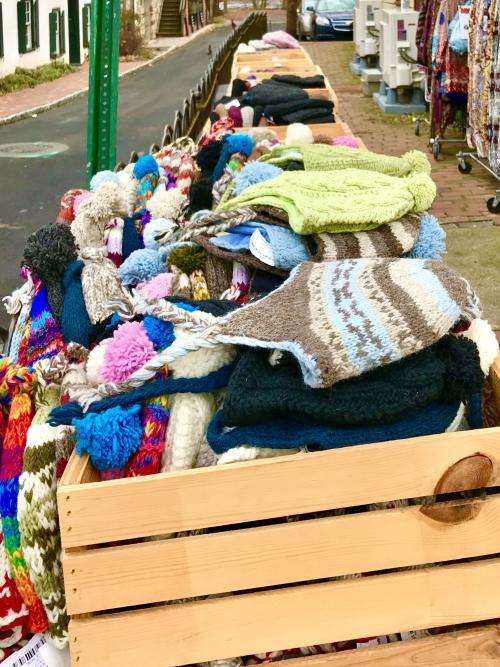 If you didn't get a new pair of mittens and a hat for the holidays, don't fret, Three Cranes Gallery is the place for you. For warmth extraordinaire, take a look at their woolen mittens and colorful array of hats. My absolute favorites!
Plan to spend some time in this delightful store. You can find everything from woolen sweater jackets to amber earrings that will glow by a fireplace.
Make a list for upcoming birthday gifts and next year's holiday exchanges. There are Buddha statues, small and large and rain forest walking sticks for those hard to please. This is a store you will be coming back to and they are open every day!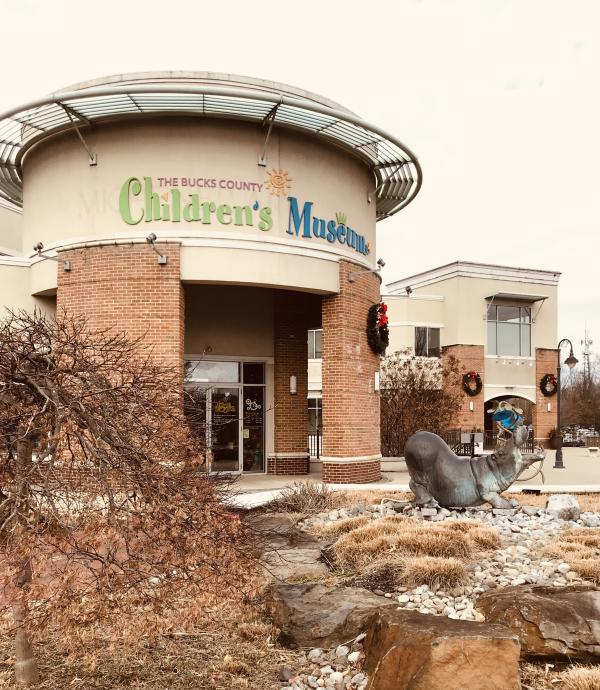 If you are looking for an indoor activity for the kids, look no further than the Bucks County Children's Museum. The museum is nestled in the heart of New Hope with plenty of parking.
Exhibits are interactive and imaginative. Children can don a lab coat and pretend to be a doctor or drive an ambulance. They can also be general store keepers, chefs or police and let their imaginations roam free.   
There is a hot air balloon ride with an actual basket and a virtual screen to make you feel as if you are flying! There are cliffs to climb and bridges to cross in the Cardboard Clubhouse.
The gift shop is operated by Busy Bee Toys and is chock full of surprises!
The museum is closed on most Mondays.
The Last Temptation Ice Cream & Coffee Shop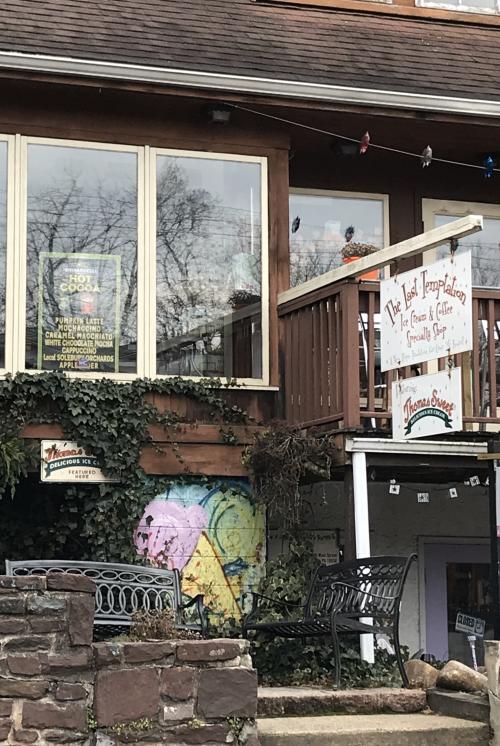 If you are among the believers (myself included) that ice cream is good all year round, try the ice cream at The Last Temptation. For those non-believers, there are fabulous hot chocolate and coffee drinks along with baked goods. Try the Apple Cider from local Solebury Orchards.
Going up the steps to this shop is reminiscent of the sweet shops on the boardwalk. Inside is an old-fashioned ice cream parlor. Whether you are indulging in a cold or hot sweet of your choice, it's a little mini-vacation!