The Hickory Stick is a small family business based in an old German schoolhouse in Perkasie. It re-opened in 2019 under Laura & Tom Devlin's ownership and is one of the newest additions to the Bucks County Sweet Spots Trail!
Originally, Laura was working for Dairy Queen when she lost her daughter, Mia's, father. It always brought back a smile to her face seeing all the kids get ice cream at DQ. The only part she didn't like was that she had to follow a recipe instead of doing what she wanted to do.
Cue a flat tire.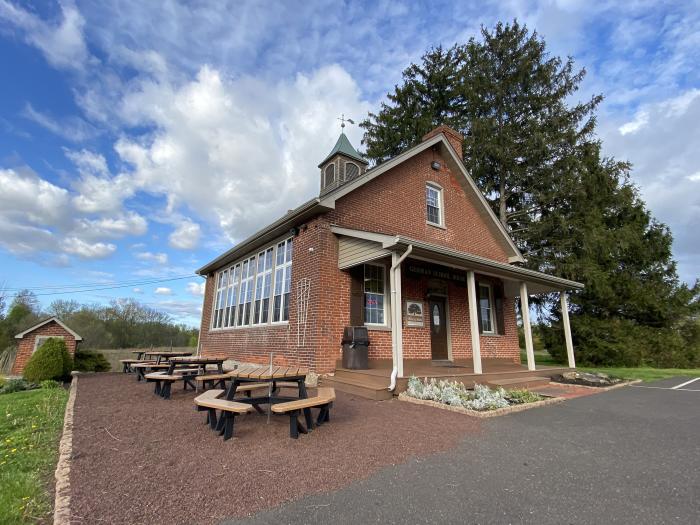 When Laura stopped in Tom's auto repair shop to get it fixed, sparks flew. They exchanged numbers and the rest is history. In 2013, the two welcome a son together, Thomas Jr. Being that Tom was a small business owner, he always dreamed of opening another business, an ice cream shop, as well. The Hickory Stick was available.
"I absolutely love having a business in Upper Bucks County," says Laura, "Not only because I have a business in my hometown, but because of the land – it's beautiful!"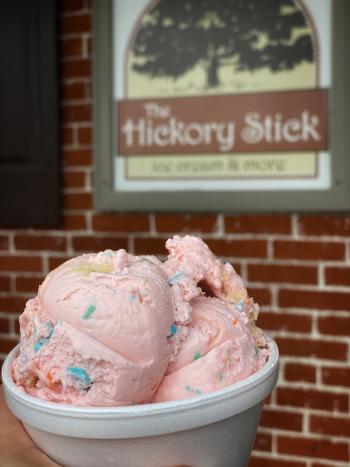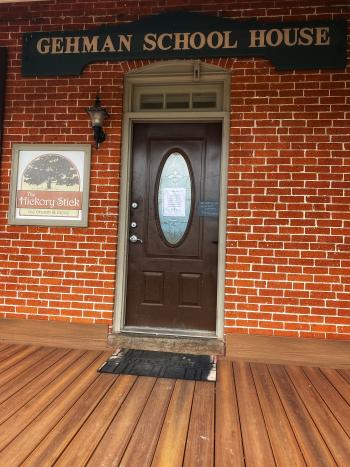 Try the namesake 'Hickory Stick Sundae,' which is a cappuccino ice cream base, topped with chocolate sauce, chocolate crunch (birthday cake crunch), whipped cream, and a cherry. Or, opt for a Frapp to-go or hard ice cream on a cone. Flavors like Chocolate Peanut Butter Cup, Graham Slam, Salty Caramel Truffle, Nittany Paws, and Cotton Candy are sure to lure in your taste buds.
Though they specialize in ice cream sundaes and milkshakes, the shop also has a brand-new full café bar serving espresso and hot & iced coffee, and fresh pastries from bakeries locally and in Philadelphia.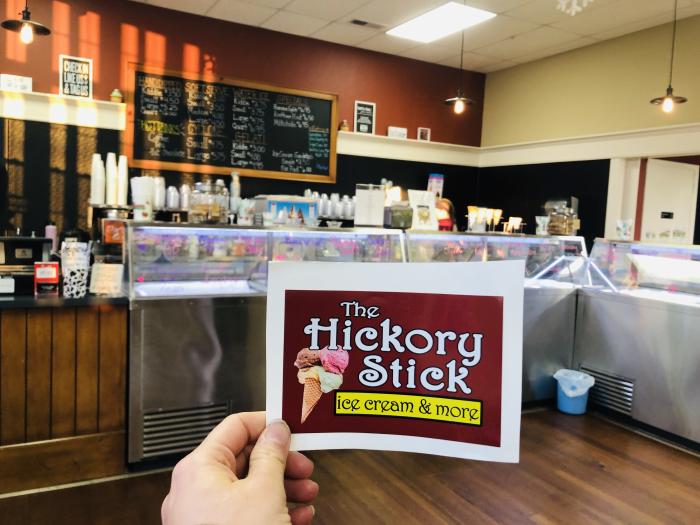 "[Guests have to try] our 'Philly Special' Sunday for sure," says Laura, "It's a piece of Stocks Bakery pound cake with vanilla ice cream, strawberry sauce, chocolate sauce, whip cream, and cherry. It is amazing pound cake!"
The Hickory Stick aims to have 100% local products very soon. The family is very supportive of supporting local, and all small businesses. Follow along their summer reading log on their Facebook page!