The Bucks County Playhouse, located on the site of a former grist mill on the bank of the Delaware River in New Hope, is home of the first big show since being closed due to the pandemic. It is American Jade, featuring the first Asian-American actress to win an Emmy, Jodi Long. 
Jodi's Chinese-Australian father, who was a tap dancer, and her Japanese-American mother were a popular nightclub act in the 1940's and 50's. They even appeared on The Ed Sullivan Show! American Jade brings Jodi's entire family's story to life, using song, dance, and humor. Jodi's long-time friend, Yukio Tsugi, is the musician in the show and he was wonderful.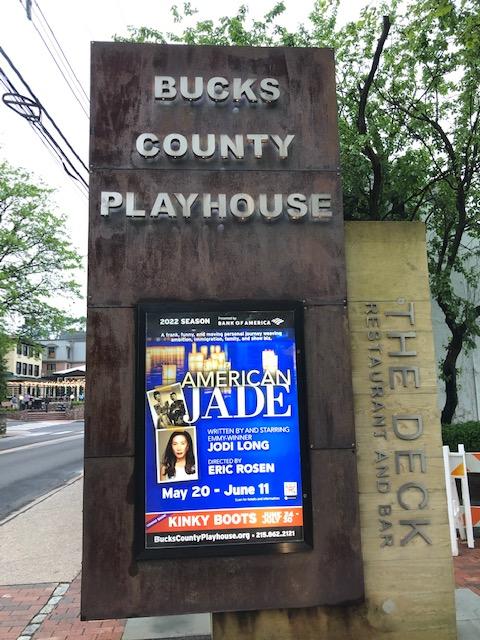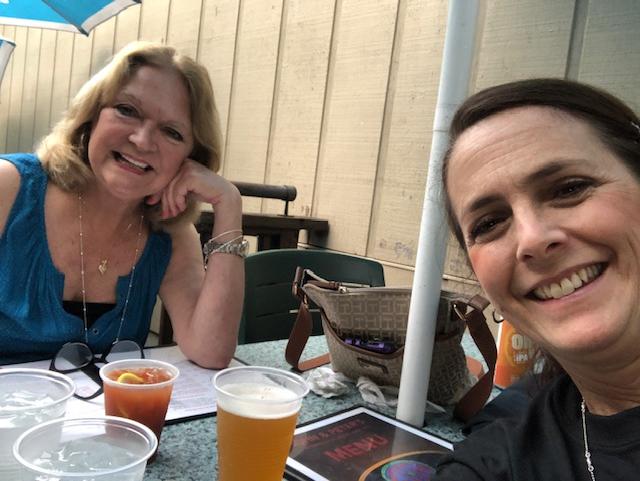 My friend who accompanied me to the preview show is a theater lover who has been to many shows over the years. An awesome idea she shared with me is taking whatever Playbill/program from the show you see and writing on the cover who you went with, what restaurant you ate dinner, etc., so you have a memory of the event. I LOVED that tip! Before the show, we went to my favorite spot in New Hope, John and Peter's Place. We sipped on a flavorful Bloody Mary and IPA beer and had the most scrumptious vegetable quesadilla and mozzarella sticks.
There is so much to see in downtown New Hope-unique shops, fun restaurants, boutiques, and even the New Hope Railroad, which is a steam and diesel powered locomotive and very popular with families.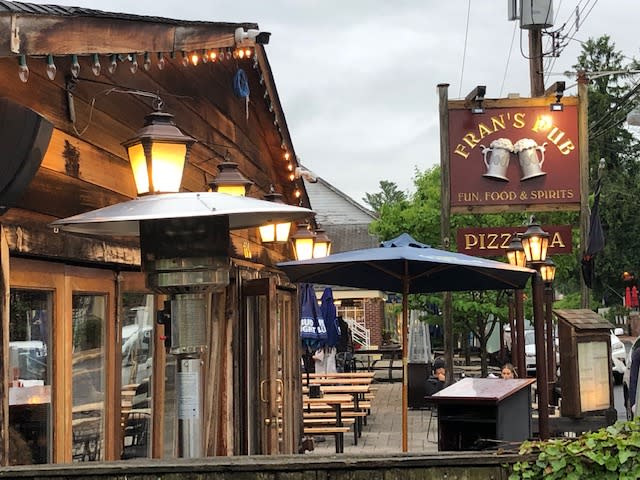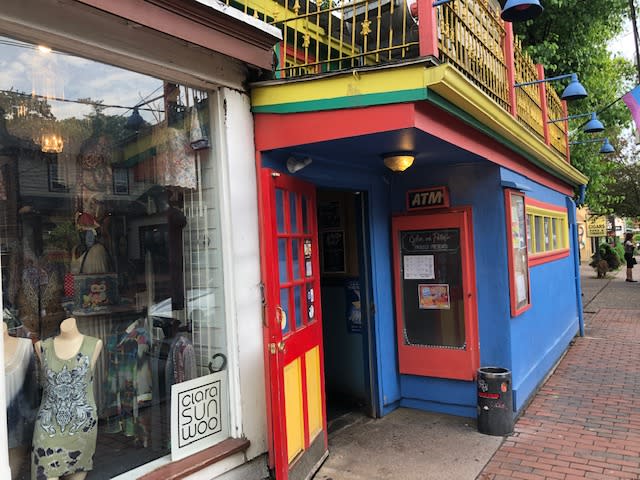 I had the honor of interviewing Jodi - what an amazing woman! She is both humble, beautiful and so easy to talk to. When asked what she hopes is the main takeaway from the show, she said she hopes the audience starts to think about the imprints we get from our family and society and how that affects so many of the decisions we make throughout life. 
Working on the screen is a much different experience than working in the theater, according to Jodi. What she loves about the theater is the immediate gratification of performing in front of a live audience. You hear the laughter, clapping, crying. She chose the Bucks County Playhouse as the host of American Jade after hearing about it from her friend, Patricia Richardson, who plays the mother role on the show Home Improvement. Patricia did a few shows at the Bucks County Playhouse herself!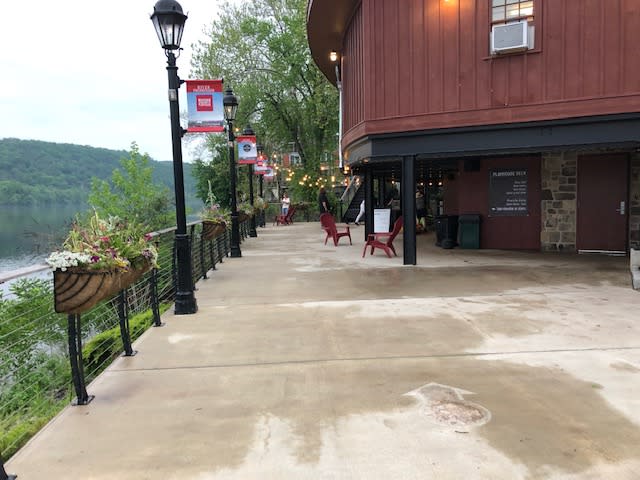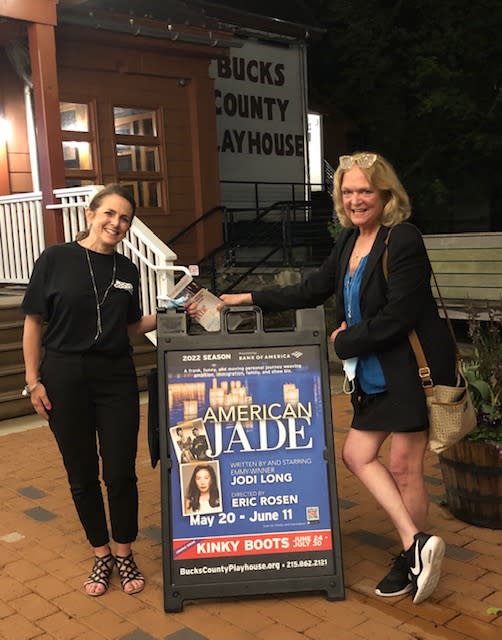 Take your grandparents, your siblings, parents, a date or YOURSELF to the Bucks County Playhouse before June 11 - the last date of the show - to see American Jade. Note: check the website for their Covid-19 policies before you go as we did need to wear a mask as a patron of the theater. You will not be disappointed! It is a "must-see"!