"Pardon me, are you Aaron Burr, sir?" Lin Manuel Miranda's earnest voice echoed in my head, as I walked up to the Aaron Burr House in New Hope.
According to history, after killing one of America's Founding Fathers, Alexander Hamilton, in their famous duel back in 1804, Burr escaped to Bucks County to take shelter at a home that was previously owned by his close friends. This building is now a bed & breakfast known as the Aaron Burr House.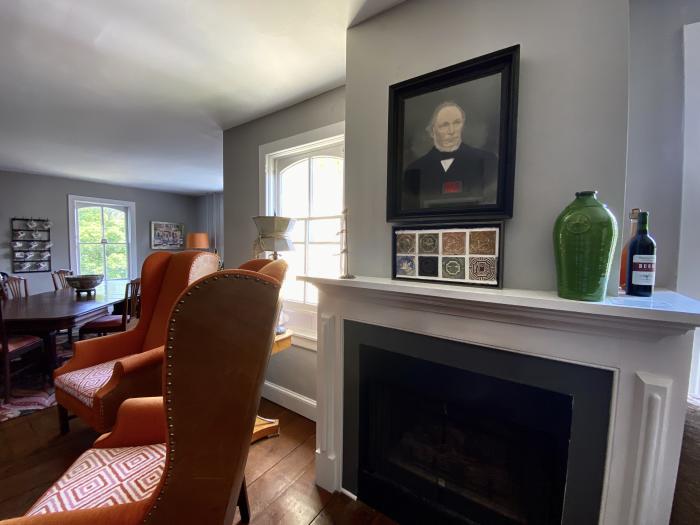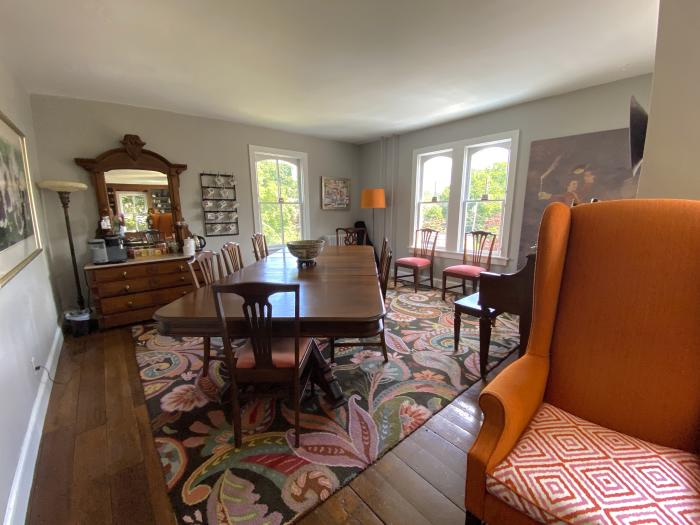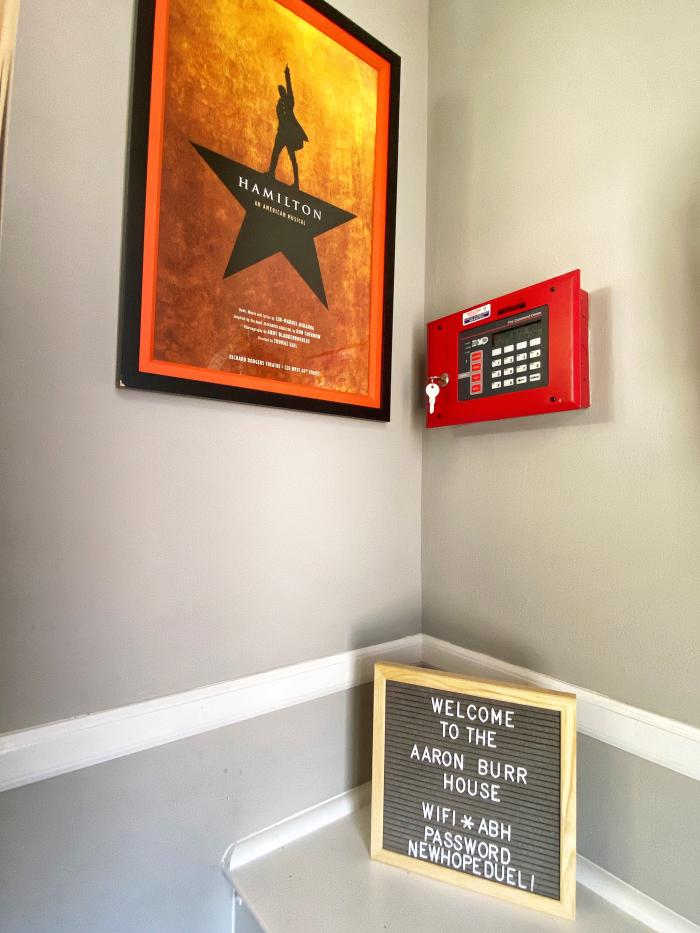 As a fan of the popular musical Hamilton, my excitement for it to be released on Disney+ on July 3, 2020 made me look forward to visiting the bed and breakfast even more. Just like Burr was always eager to "be in the room where it happens," I was eager to be in the room he went to after "it" happened!
The Aaron Burr House is located on Bridge Street and is only a block away from the sights and sounds of historic New Hope, PA. The house is themed, with each room named after important figures and terms from the Revolutionary War. Upon entering the inn, you are greeted by a reception area that displays a framed poster of the musical and is decorated by historic books and relics that are quick to catch the eye of Hamilton fans and history lovers alike.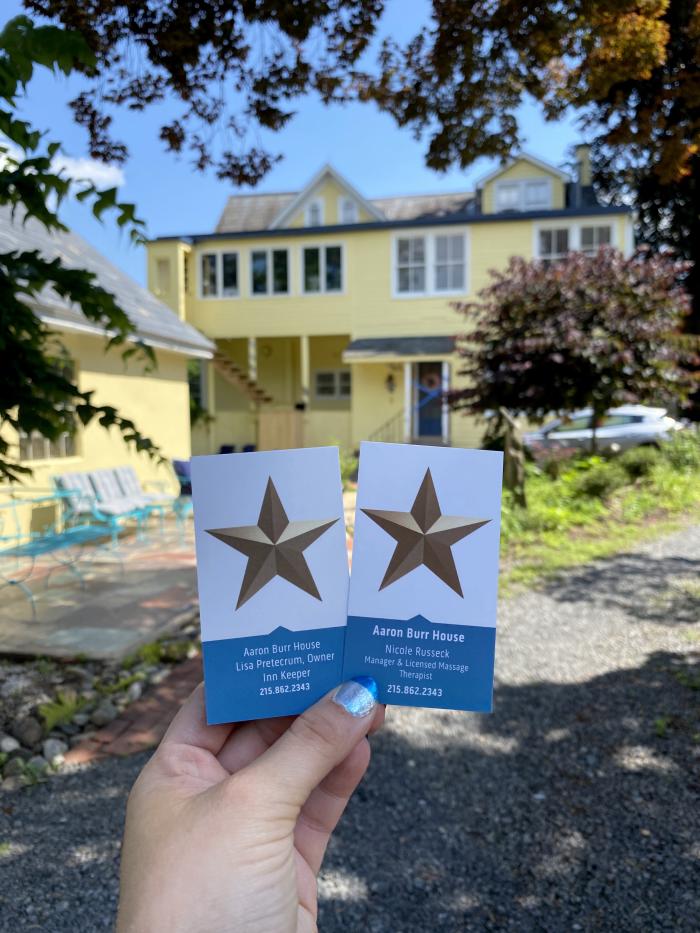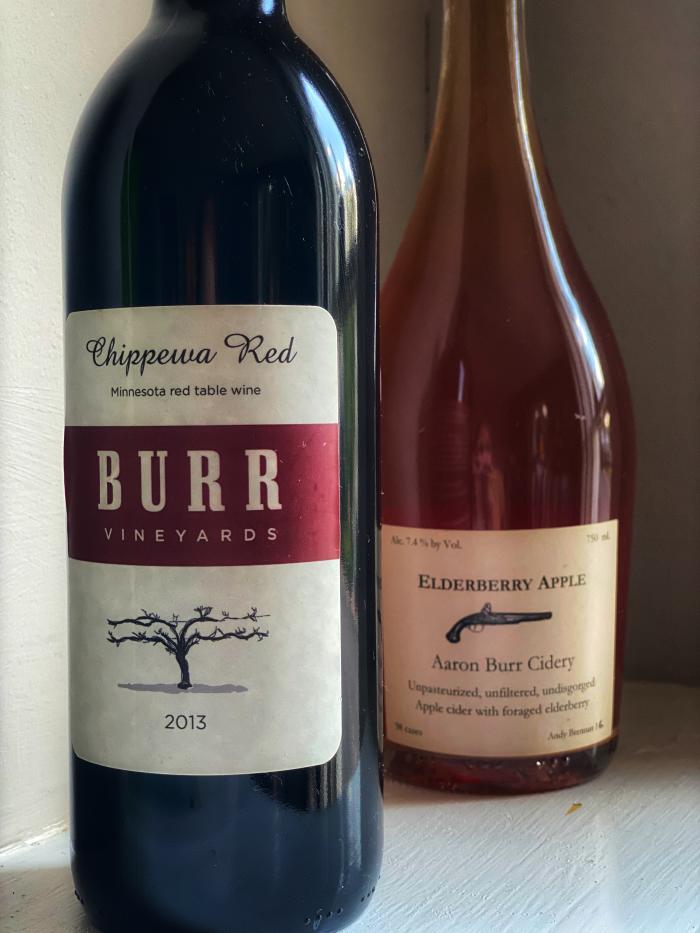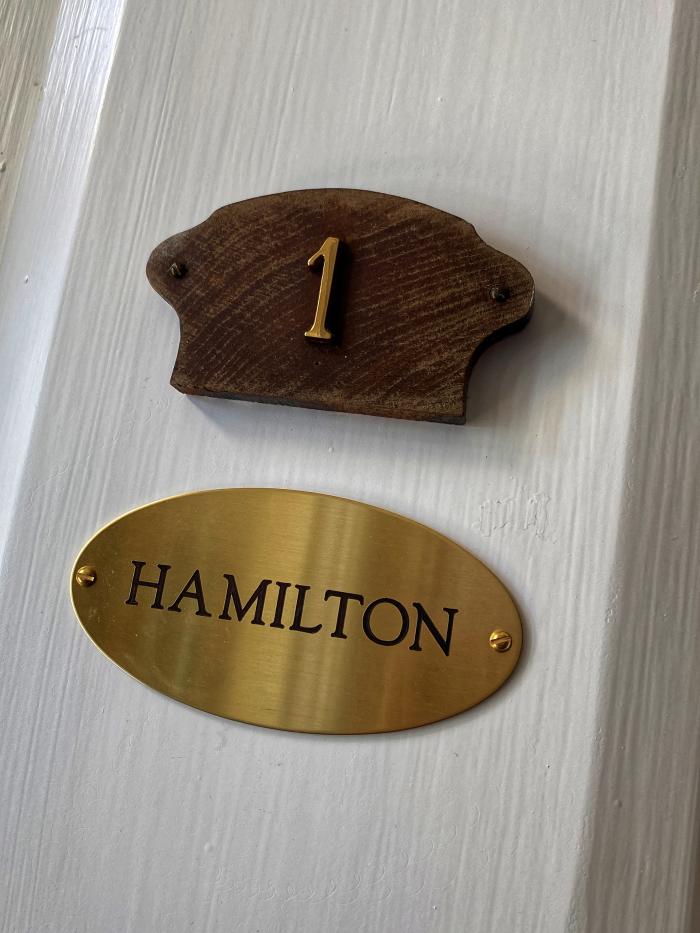 Burr is said to have resided in the Federalist Room on the second floor during his stay in Bucks County. Legend has it that his spirit can still be seen wandering the halls and peering around corners on this floor! He has also been known to tug on the clothes of guests as they venture down the stairs as if it were an attempt to stop them from leaving, which has resorted in previous guests stating, "Mr. Burr, please let me leave" as they prepared to exit the building.
Guests staying at the Aaron Burr House are treated to a breakfast by host and innkeeper, Lisa Pretecrum, who attended Ballymaloe Cookery School in Ireland. An on-site massage therapist is also able to be scheduled upon request and availability. Their cozy backyard offers guests a chance to relax with a beautiful garden, hammock, screened in porch and a fire table for toasting s'mores or warming up.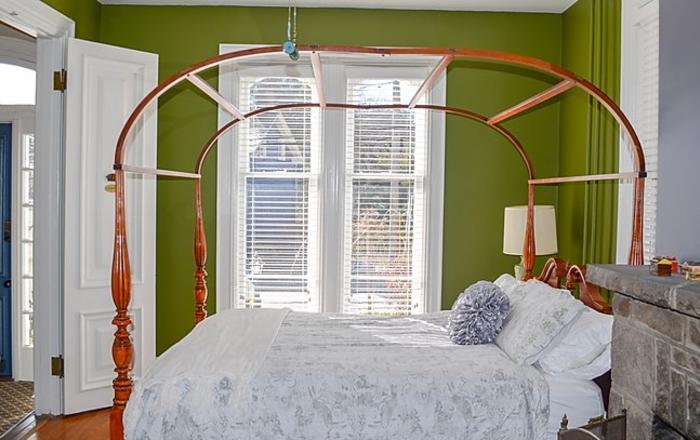 (Hamilton Room)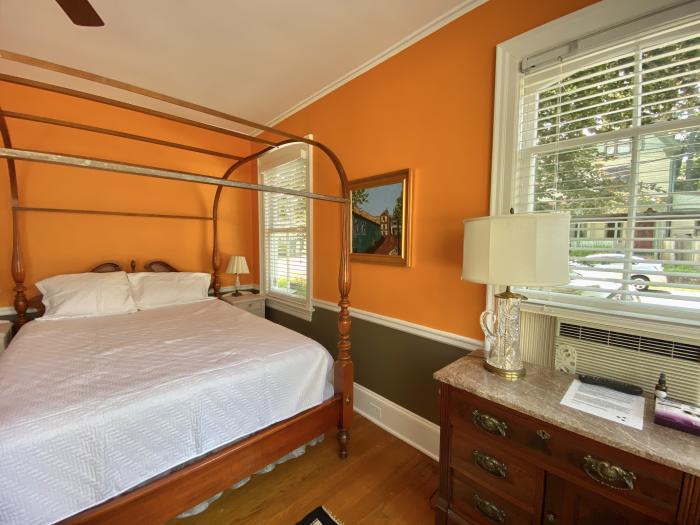 (Madison Room)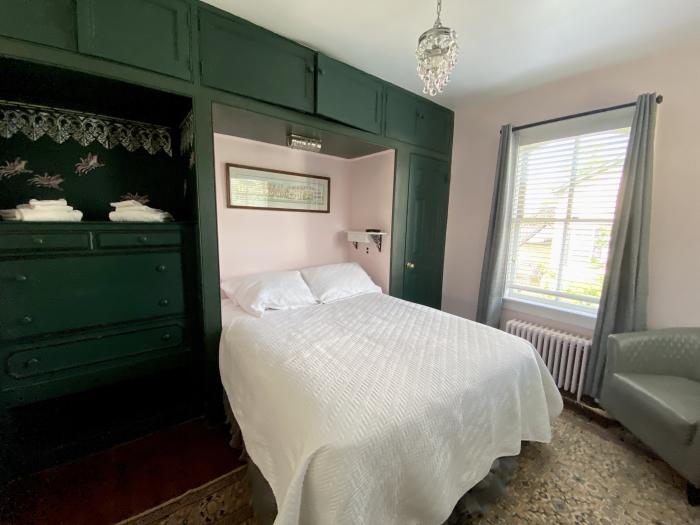 (Wolstonecraft Room)
The guest rooms all have their unique traits and appeal. For example, the Theodosia Suite spans the top level of the Aaron Burr House and can be booked to accommodate a party of four guests in three separate rooms. The Hamilton Room on the first floor offers an elegant canopy bed and a fireplace while the Schuyler Suite also offers a private entrance and porch. All rooms located on the first and second floor have their own private bathrooms.
The Aaron Burr House is the perfect setting for a relaxing weekend getaway. For Hamilton fans, now is the perfect time to book a room that is a part of Burr's history and stream the musical that portrays the events leading up to his stay right here in Bucks County!