One of my favorite parts about being a banquet server was checking out all the incredible Newtown, Bucks County venues and all they have to offer. The area has many incredible locations to have a wedding so if you're looking for places to host the special day, Bucks County has you covered! 
If you are new to the area, Bucks County is known for its scenic countryside, charming towns, and beautiful waterways. Having grown up here as well as working many weddings, I have gotten to discover some beautiful spots that I would dream of having my future wedding at. There are many magical venues in Newtown to choose from, so I'll be sharing all the fun things each has to offer.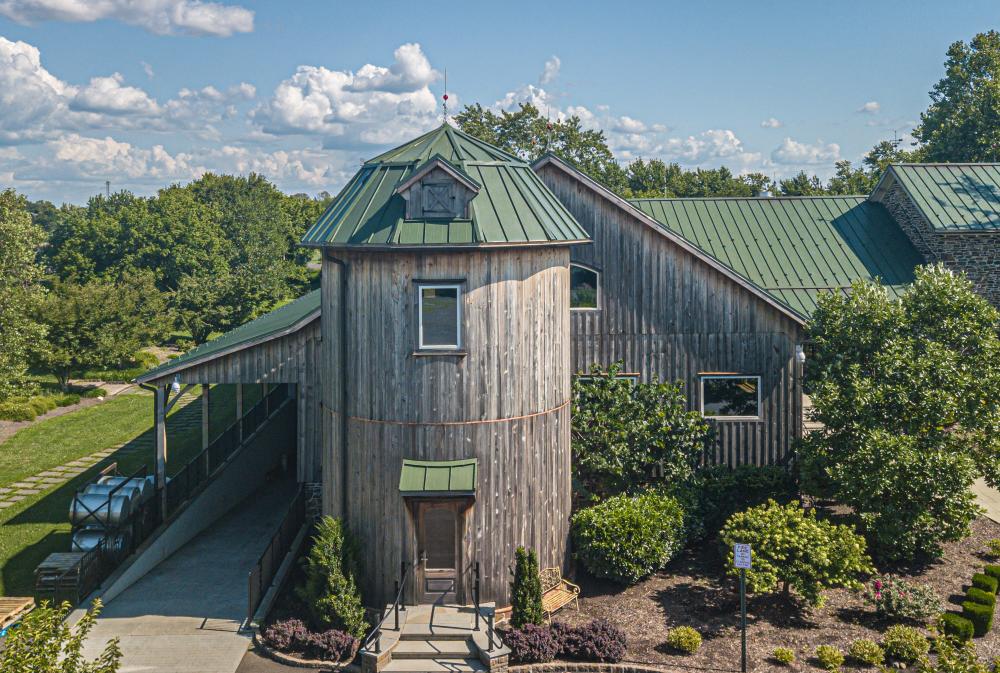 First, Rose Bank Winery is a favorite of many. I worked at a wedding here last summer, which made me quickly fall in love with the place. The venue has a rustic charm that makes you feel like you are on a getaway (I was working and still felt like I was at a retreat!). What I love about Rose Bank is the different scenery- there's an outdoor area for guests, a two-floor section for cocktail hour, and the main event area that is held in a beautiful barn that's perfect for many photo ops. To fully experience the beauty of Rose Bank Winery, you'll have to see it in person. With the wonderful atmosphere and lovely celebration, this venue had me tearing up over a couple I didn't even know!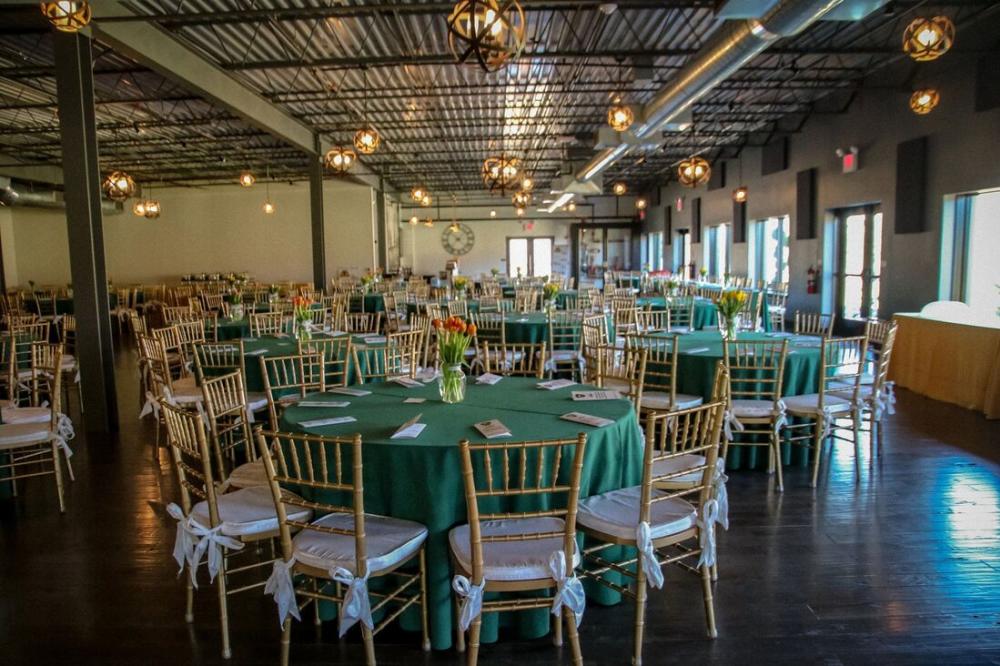 Another lovely place to have a wedding is Rafters. Newly renovated, this hall offers events for 50 to 175 guests. I happened to work here too, which was truly an extravagant wedding. The dance floor was occupied basically all night, sparks were flying between guests (and from a machine on the floor which made for some great pics), and everyone seemed to have the time of their lives. The decor and atmosphere were elegant, so this is definitely a wonderful spot to check out for the big day.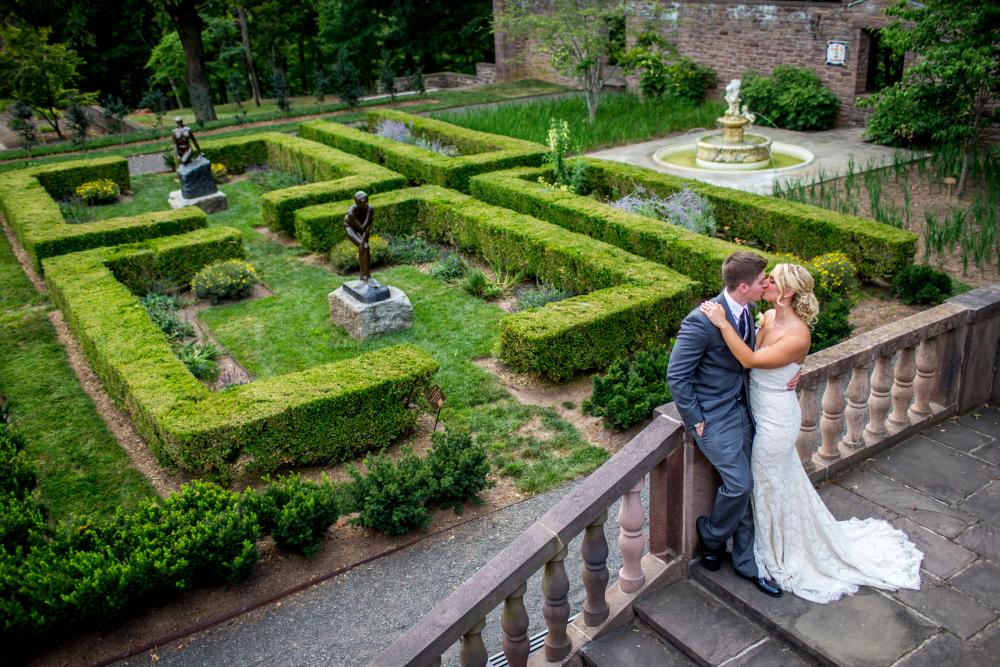 Tyler Gardens is a very special spot here in Newtown. My friends and I love walking around the gardens- it is the perfect spot to take photos. Whenever I go, I feel like I'm in The Great Gatsby or some other fun movie where you would be all dressed up, walking around a perfect garden while admiring the statues, fountains, and scenery. The venue holds up to 300 guests in an outdoor space. Check out their website to see all their offers and amenities!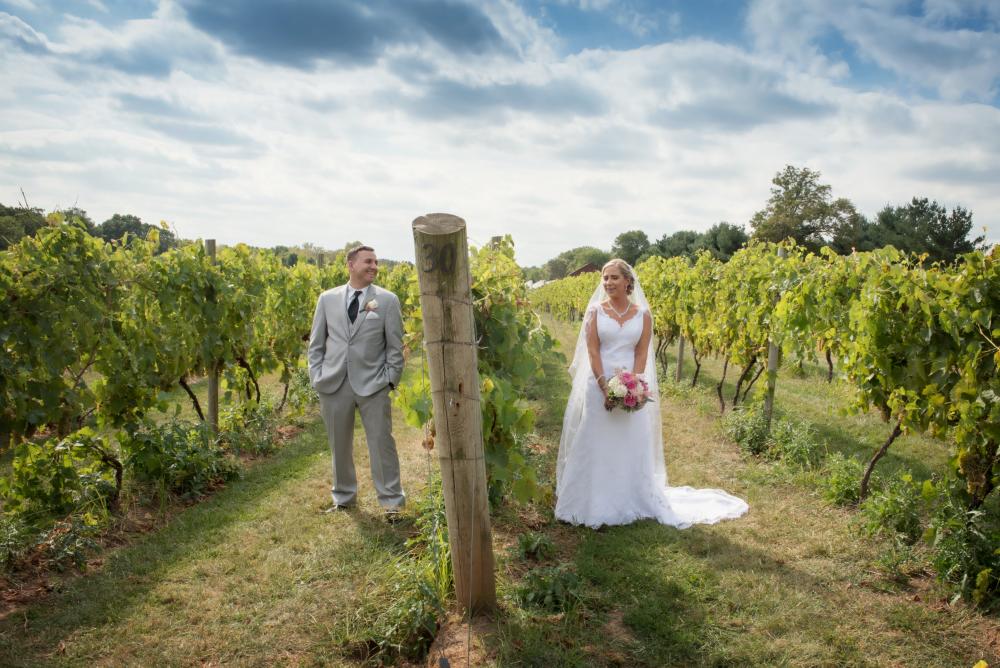 Crossing Vineyards and Winery is a gorgeous, 200-year-old estate located right near the Delaware River. I have checked out this spot for their lovely winery and it would be a wonderful spot to host anywhere from 75 to 175 guests for the special day. If you are looking for a more intimate wedding, you can book a winery wedding for 25 to 75 guests. There are lush gardens, a picturesque fountain, and rows of grapevines paired with fruit. The photo opportunities here are endless and would definitely make any wedding more magical. 
Newtown has some incredible locations to say "I do" that will make your special day even more magical. If you tie the knot in Bucks County, we would love to see your pictures. Make sure to use #WedInBucksCo to share the fun!