FIRESIDE DINING
There's nothing quite like a hot meal by a crackling fireplace to warm you up during those cold winter months. This old-fashioned comfort can be found throughout Bucks County. Some of the area's top restaurants offer fireside seating to give diners that warm, cozy feeling of home.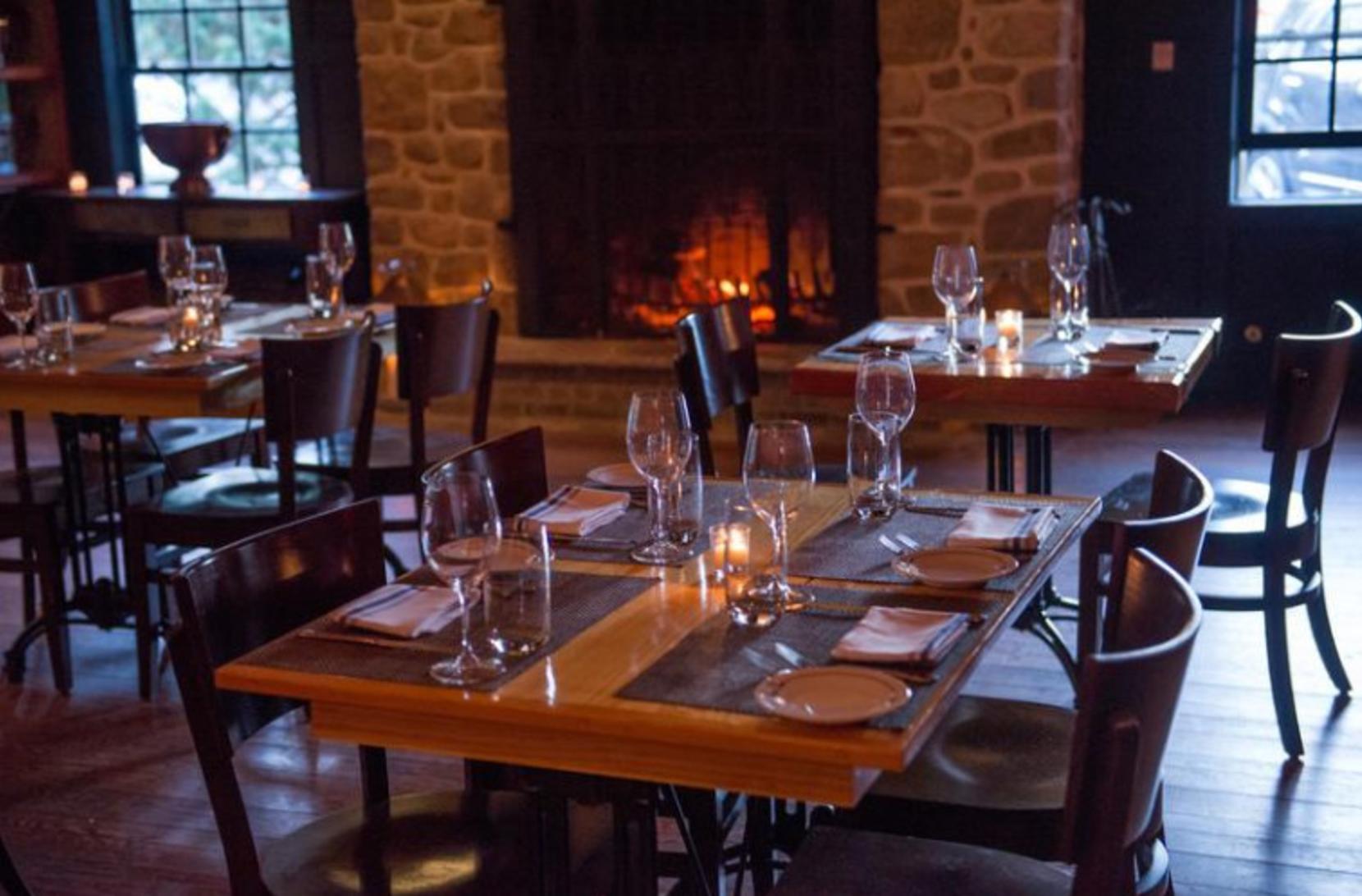 Dine at this elegant BYOB Victorian mansion in Langhorne for upscale cuisine, like Pistachio Crusted Salmon and French Quarter Shrimp & Scallops. Stop by on Friday nights for live classical guitar music, or, make reservations for two for a quiet Sunday brunch.
Listen to the cozy sounds of a crackling stone fireplace as you dine on outstanding American cuisine. This Langhorne inn and restaurant dates back to the late 1700s, but the menu features fresh takes on seafood, steak, lamb, duck and more. There's even a buffet!
Just minutes west of the Delaware River is this warm and inviting restaurant. The wide variety of cuisines, including French, Spanish, Asian and Southern are sure to please anyone's palate. Savor their Baked Brie appetizer, Catch of the Day, then save room for dessert. 
Dine with earth's elements when you eat dinner by the fire and overlook the lake from inside this 1730's stone farmhouse. With windows around the perimeter of the restaurant, it'll be like eating lobster bisque or beef wellington outside!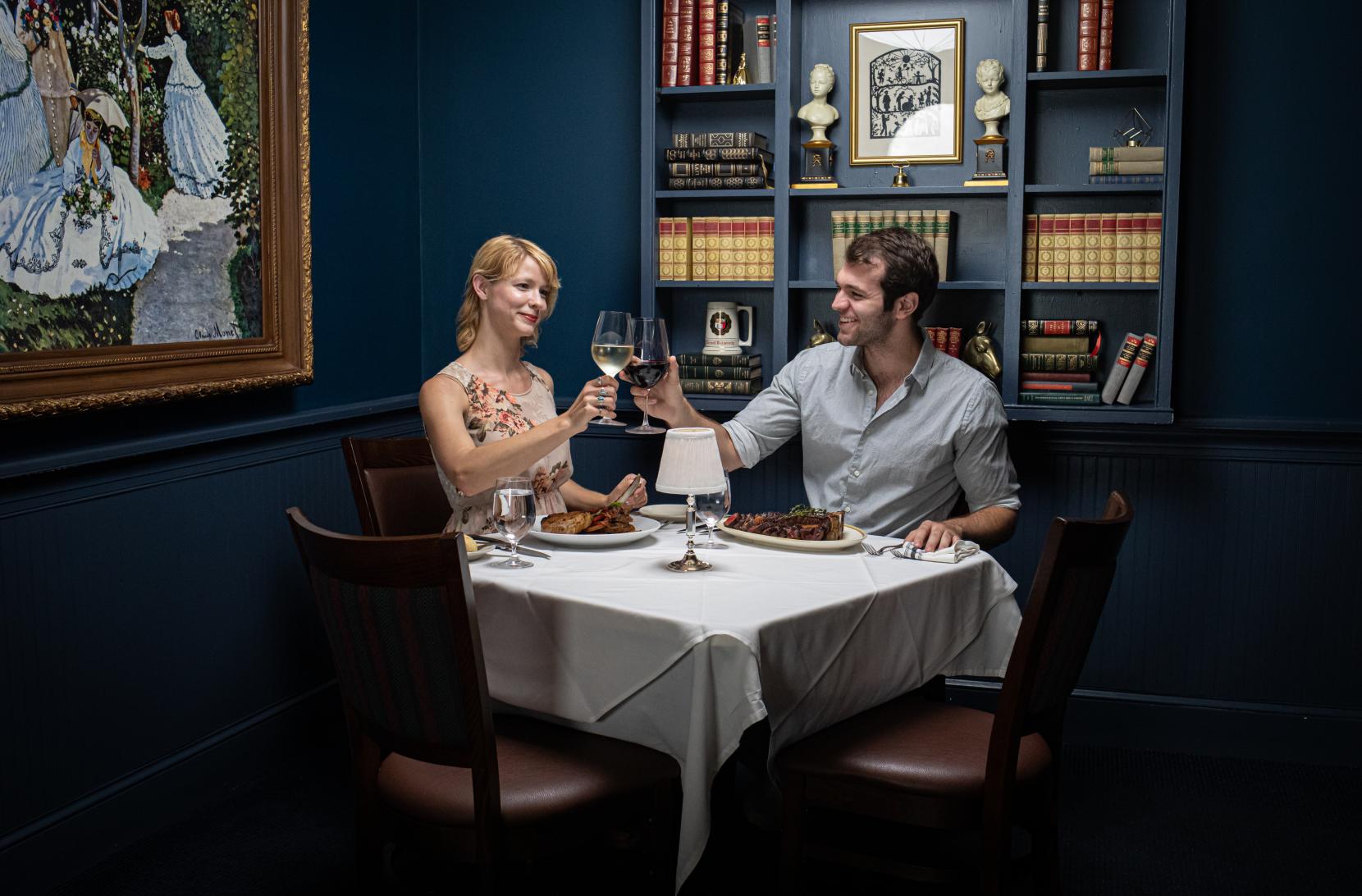 Centre Bridge Inn
Dine fireside at this historic inn overlooking the Delaware River in New Hope! Order their Filet Mignon, Thai Scallops or signature Rigatoni with Monkey Vodka Cream Sauce before strolling around to look at the magnificent artwork featuring artist Bernard Harmon. 
​Across the Delaware River from New Hope, find fireside dining in the small New Jersey town of Lambertville. The chic Wine Cellar, set in the bottom of floor of the former railroad station, offers fireside seating with a large wine selection and a special menu of artisan cheeses, tapas and chocolates.
Feel the warmth of the fireplace as you enjoy American continental cuisine served at the first inn of New Hope. Sip on wine take your pick of a wide variety of entrees including grilled meats, seafood, pasta, vegetarian and daily specials.
Make your anniversary reservations at this premier Newtown steakhouse. A prime steak here is a no brainer! Order up a 14 oz Center Cut New York Strip, or share a 44 oz Porterhouse for Two.
"Plum," as the locals call it, is warm and welcoming. Enjoy "burgers, beer, lobster and cheer" while taking in the beautiful stone fireplace. The lively atmosphere is sure to heat up any cold winter night!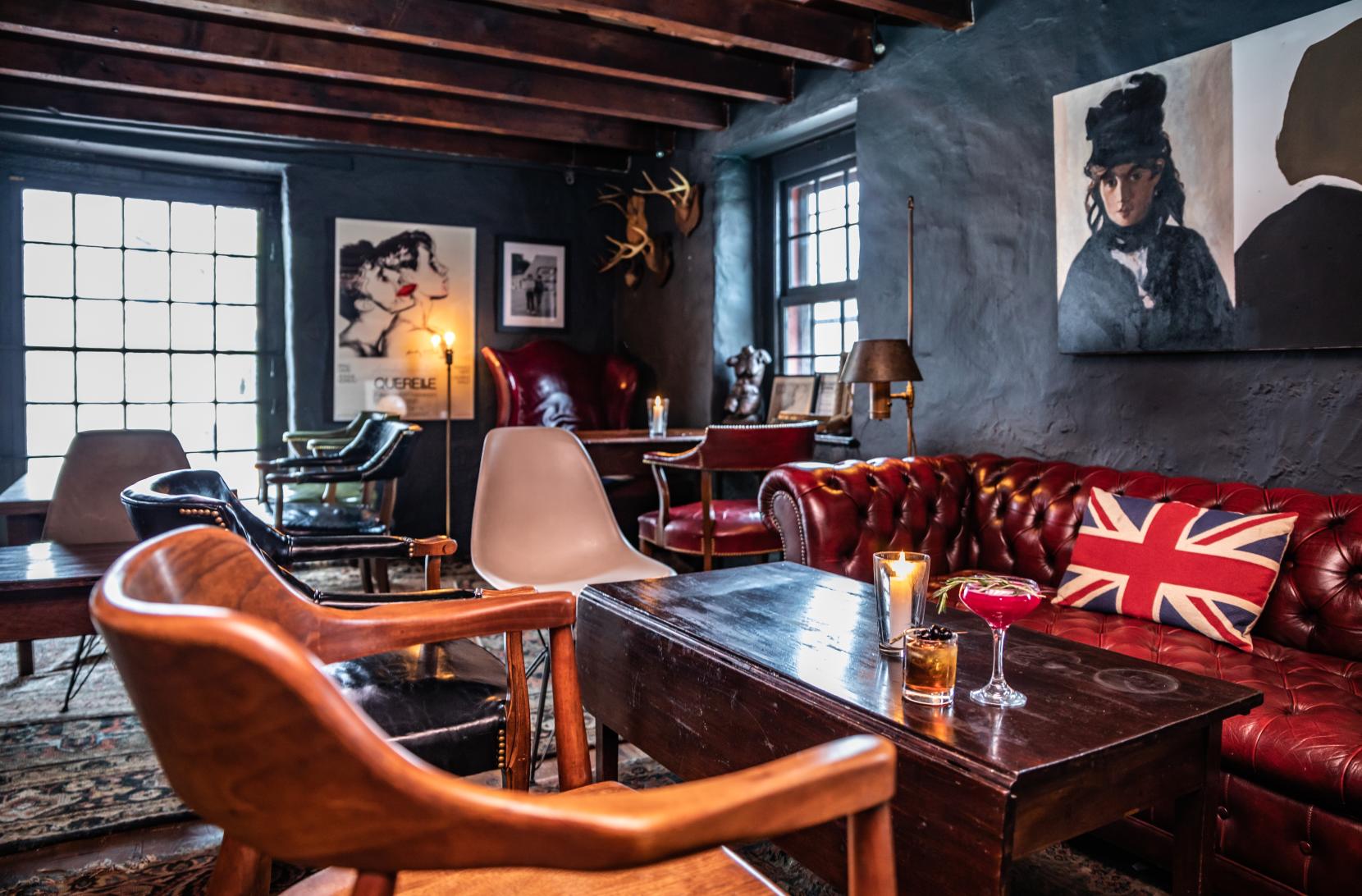 This gastropub on the river in New Hope is great for grabbing a nightcap. Order up the oysters, or sip a local craft beer on a tufted couch inside this contemporary hideaway.  
Dine at this contemporary riverside restaurant with a menu planned by Food Network star Jose Garces. Their fireplace is indoor and outdoor, so enjoy your crafted cocktail or signature Spaghetti Pie dish cozy inside or outside on the porch.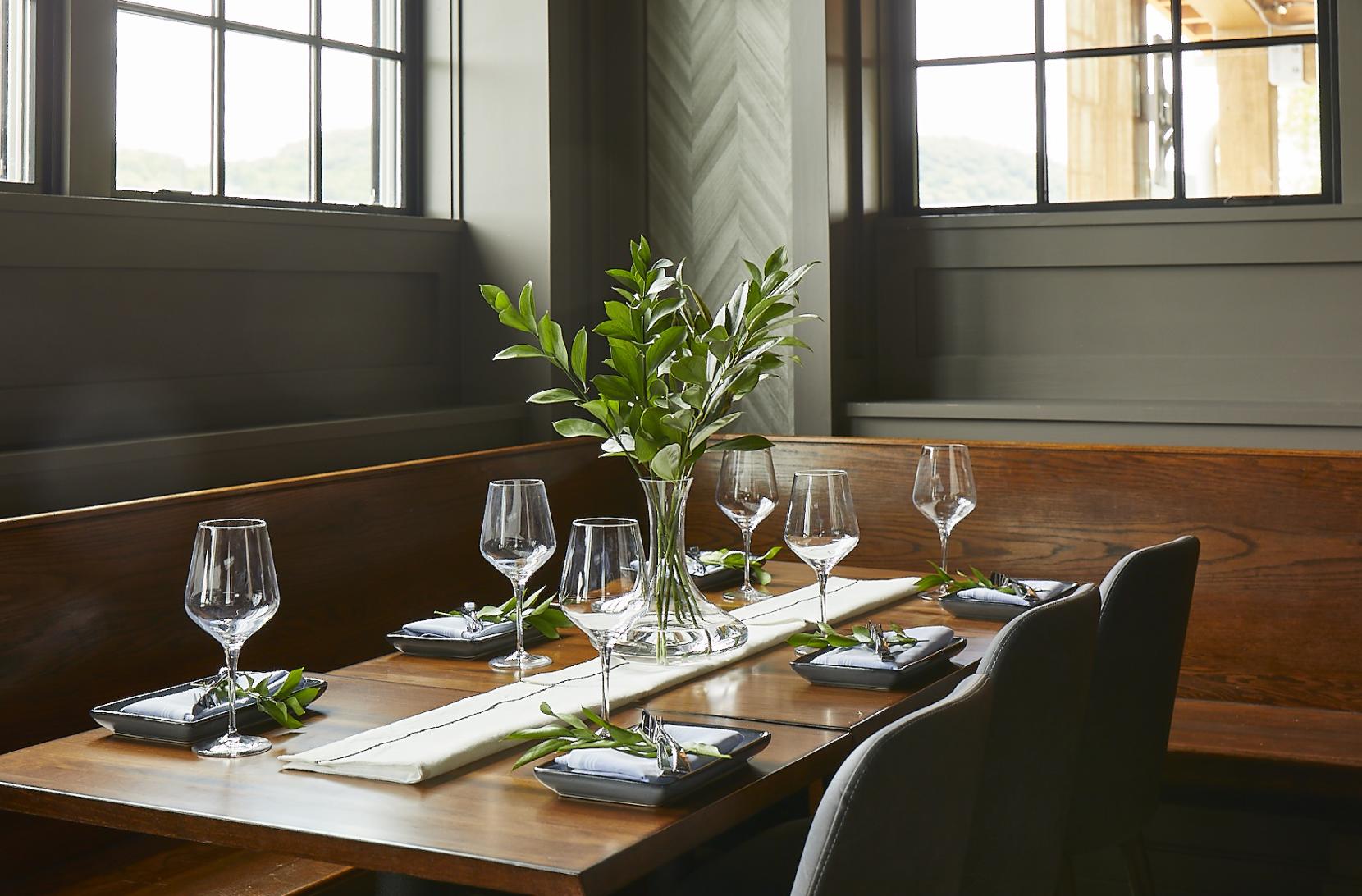 Who wouldn't want their dinner served among the shadows of history? Dine just steps away from the spot where George Washington led his troops on a daring midnight mission across the Delaware River. Warm up by the fireplace while devouring signature dishes like Crossing Vodka Rigatoni.