HAUNTED DINING
Fall in Bucks County is the season when centuries-old tales of ghosts and other worldly happenings come more alive than ever. Gather around the table at some of these haunted locales to hear more…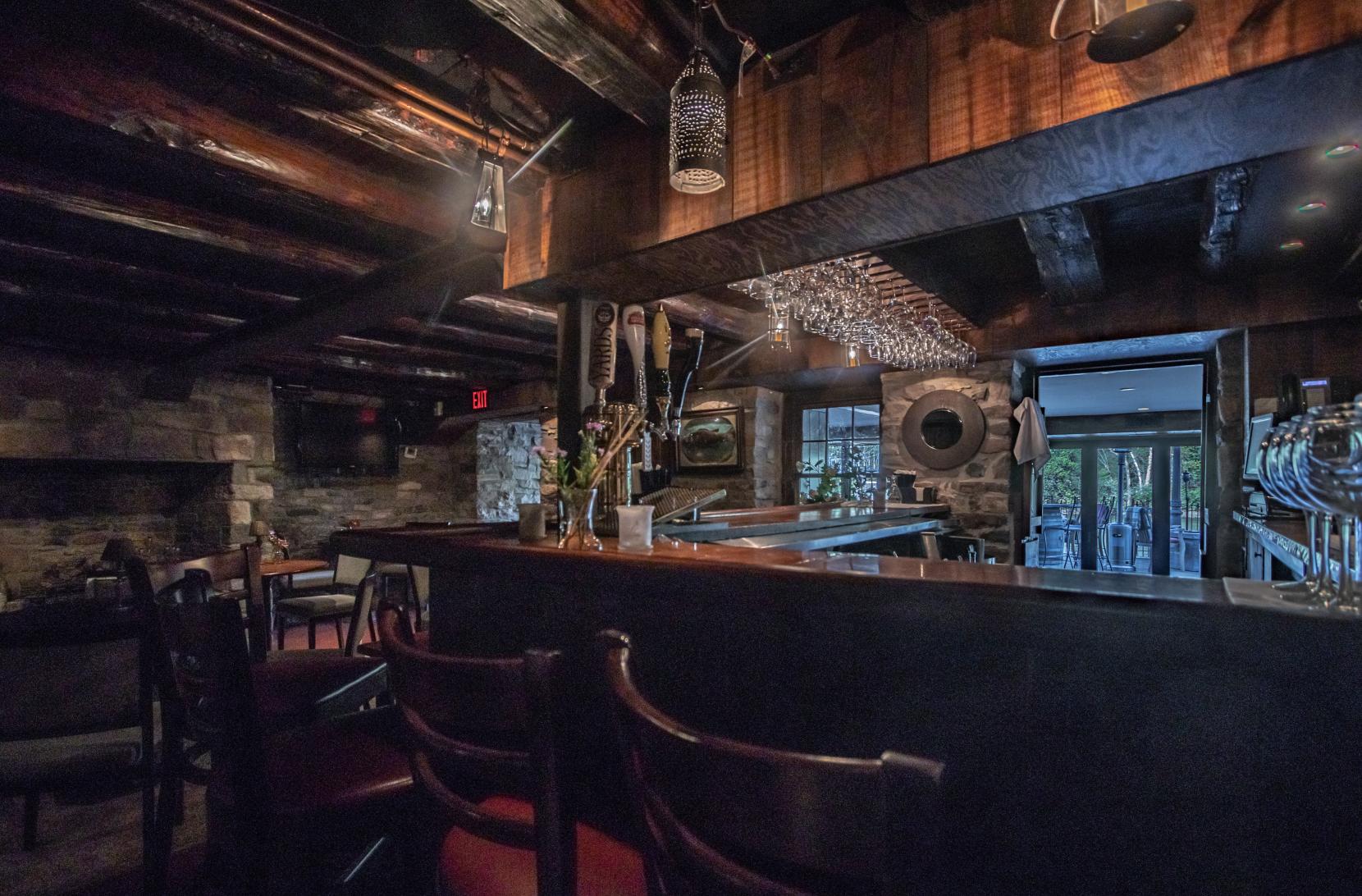 Black Bass Hotel & Restaurant
The view of the Delaware River isn't the only thing that will take your breath away. This Lumberville landmark has become associated with many different ghostly legends. The structure became a makeshift morgue in the 1800's for Delaware Canal builders that died of disease or exhaustion. Today, you can dine on one of the old stone operating tables! Request it, if you dare, as you enjoy Swordfish with Roasted Asparagus Salad, or the restaurant's signature dish, Charleston Meeting Street Crab.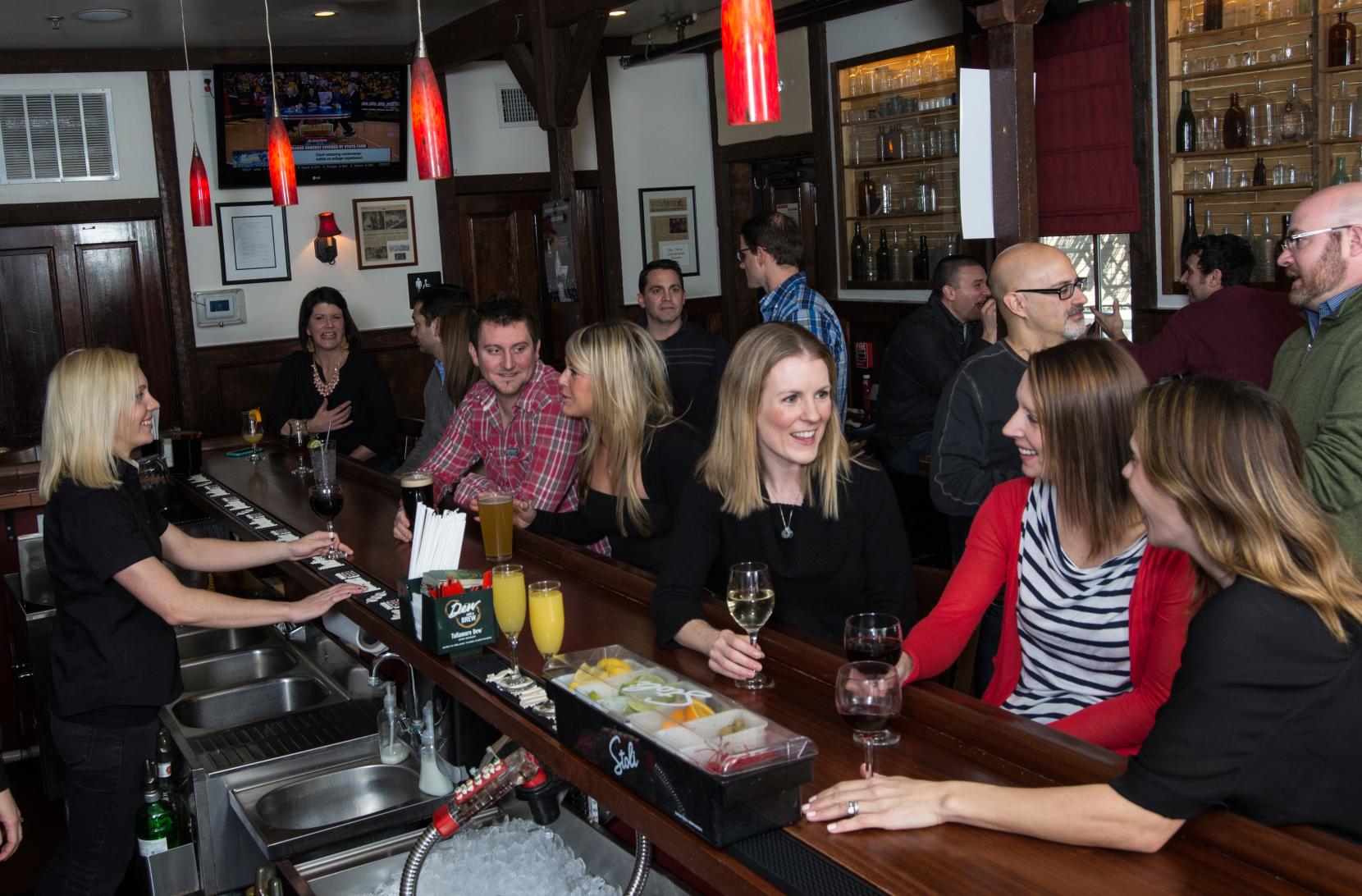 The Continental Tavern serves sinfully delicious food and drinks along with tales of its haunted history. The pub, which was established in 1864, served as a stop along the Underground Railroad and also bore witness to two murders within its lifetime. The spiritual presences are strong here and the staff will casually share spine-tingling reports of the paranormal. Guests come for their award-winning burgers, but stay to hear more about the lore!
This inn in New Hope is a historic stone barn reminiscent of a French chateau for a romantic dinner by the fire. Previous patrons must envy the attractive French menu – each one sounds like the pièce de résistance! People have felt the presence of a stately, upper-class woman brushing past them on the stairs. Sometimes people say they have seen this spectral lady of the house, doting a long, narrow-waisted, high-collared dress, in the second-floor hallways, or sitting in the rocking chair!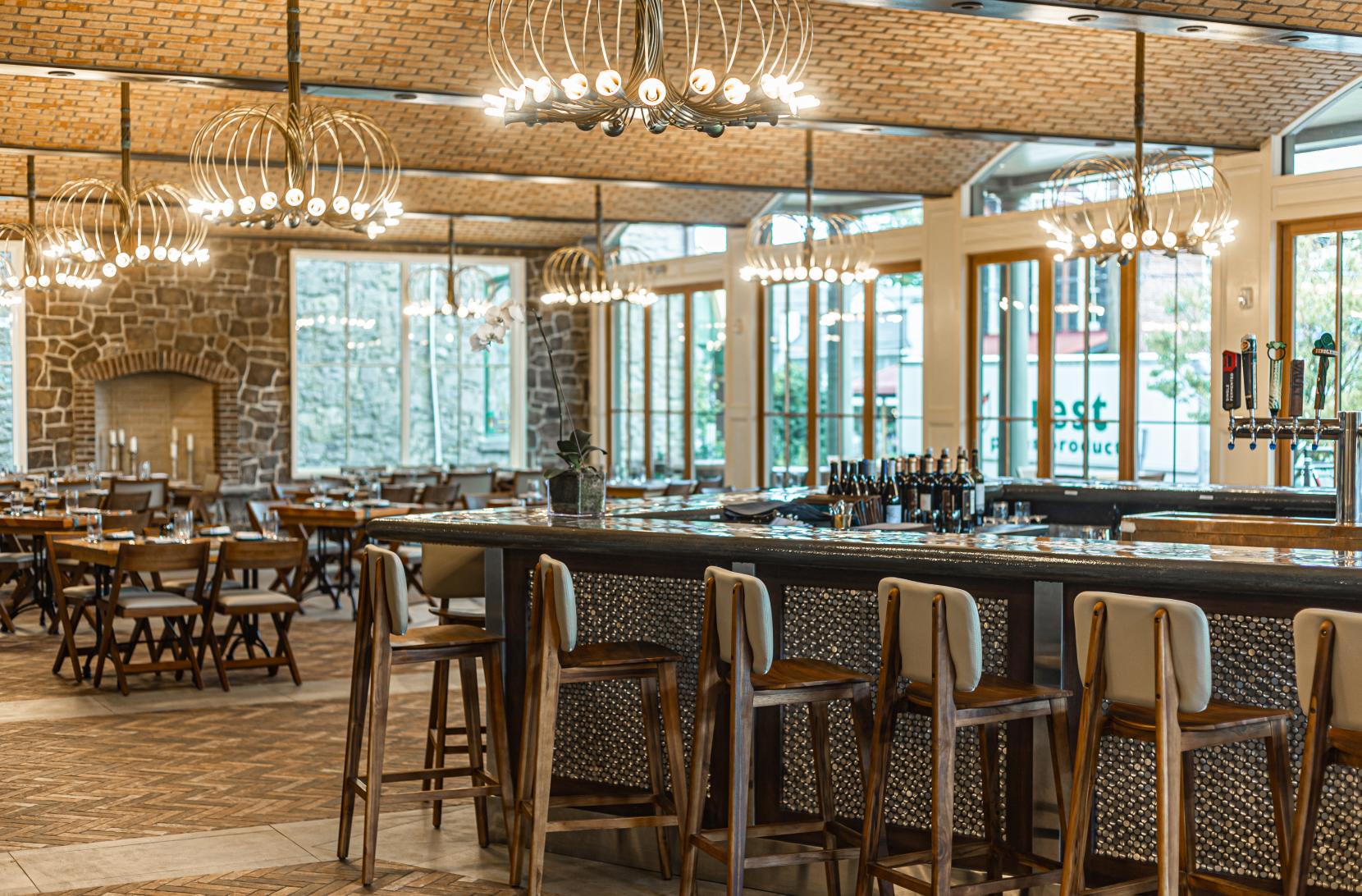 Logan Inn (Ferry + Main Restaurant)
Many people report feeling a bizarre presence while at the Logan Inn. This remarkable inn and restaurant in New Hope has survived the Revolutionary and Civil Wars but is reportedly haunted by many soldiers who did not. The most notoriously haunted part of the inn is Room 6, "Emily's Room," the alleged mother of a previous owner. Perhaps you will meet her at one of the inn's monthly 'Message From Beyond' three-course dinners featuring a spiritual medium!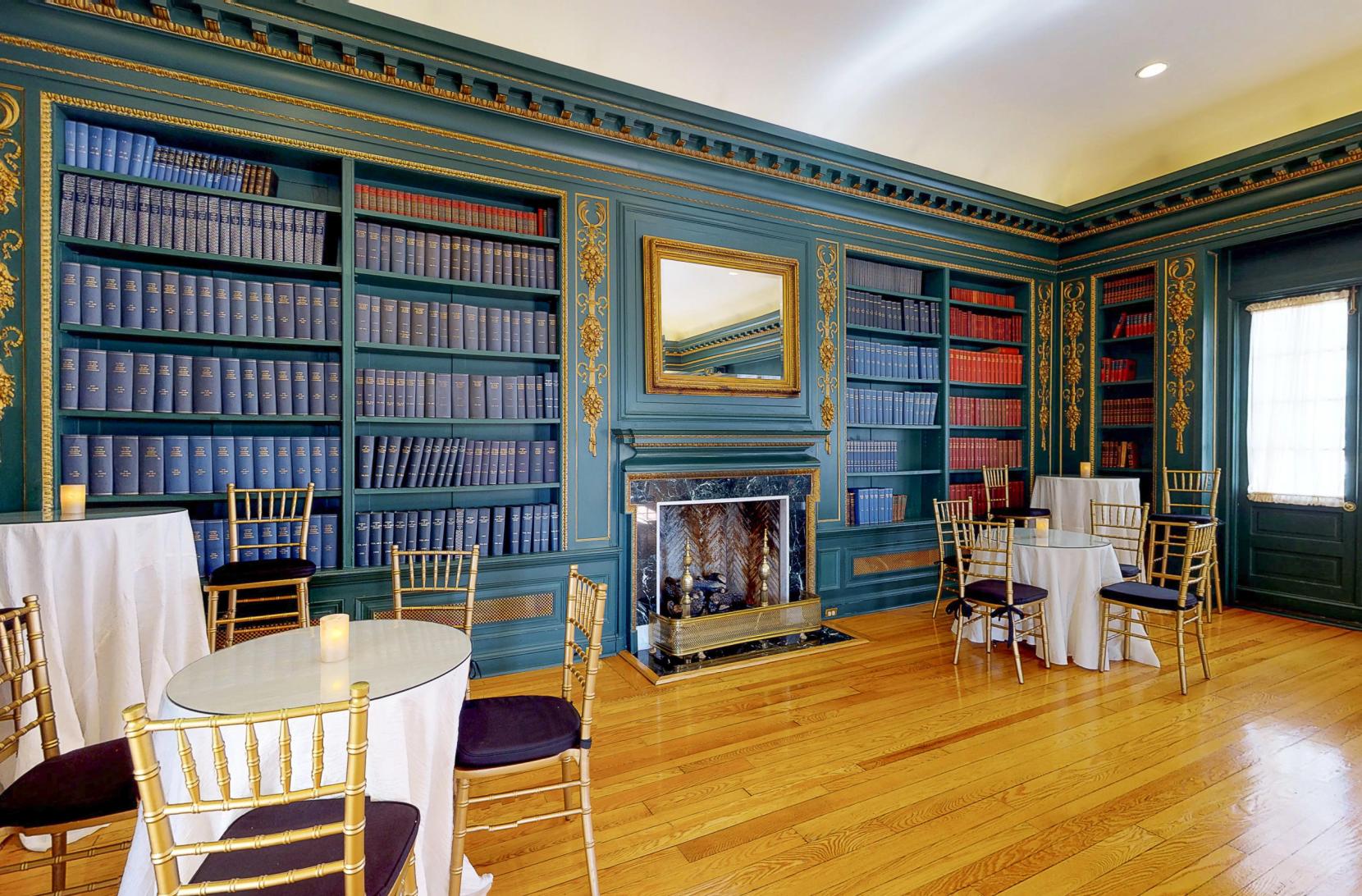 A 250-year-old Victorian mansion primarily used for weddings, Pen Ryn Estate in Bensalem, is full of ghostly tales. The house was once owned by a British-supporting family during the Revolution, but the son of the family, Robert, was said to have fallen in love with a woman who opposed British rule. This infuriated his father, who promptly forbade them from seeing each other. As legend has it, Robert and his lover are said to haunt the grounds, making ghostly appearances around the fall and winter seasons. Beware of any spooky sights if you book your annual holiday party here (and we're not talking about your crazy uncle!). Their Holiday Banquet Package highlights an extensive menu with Carving Station and Sushi Station options your family will love.