Satisfy Your Sweet Tooth
If you're looking to satisfy your sweet tooth, then look no further! Bucks County has some unique and creative chocolatiers and candy makers that are churning out delicious sweets daily.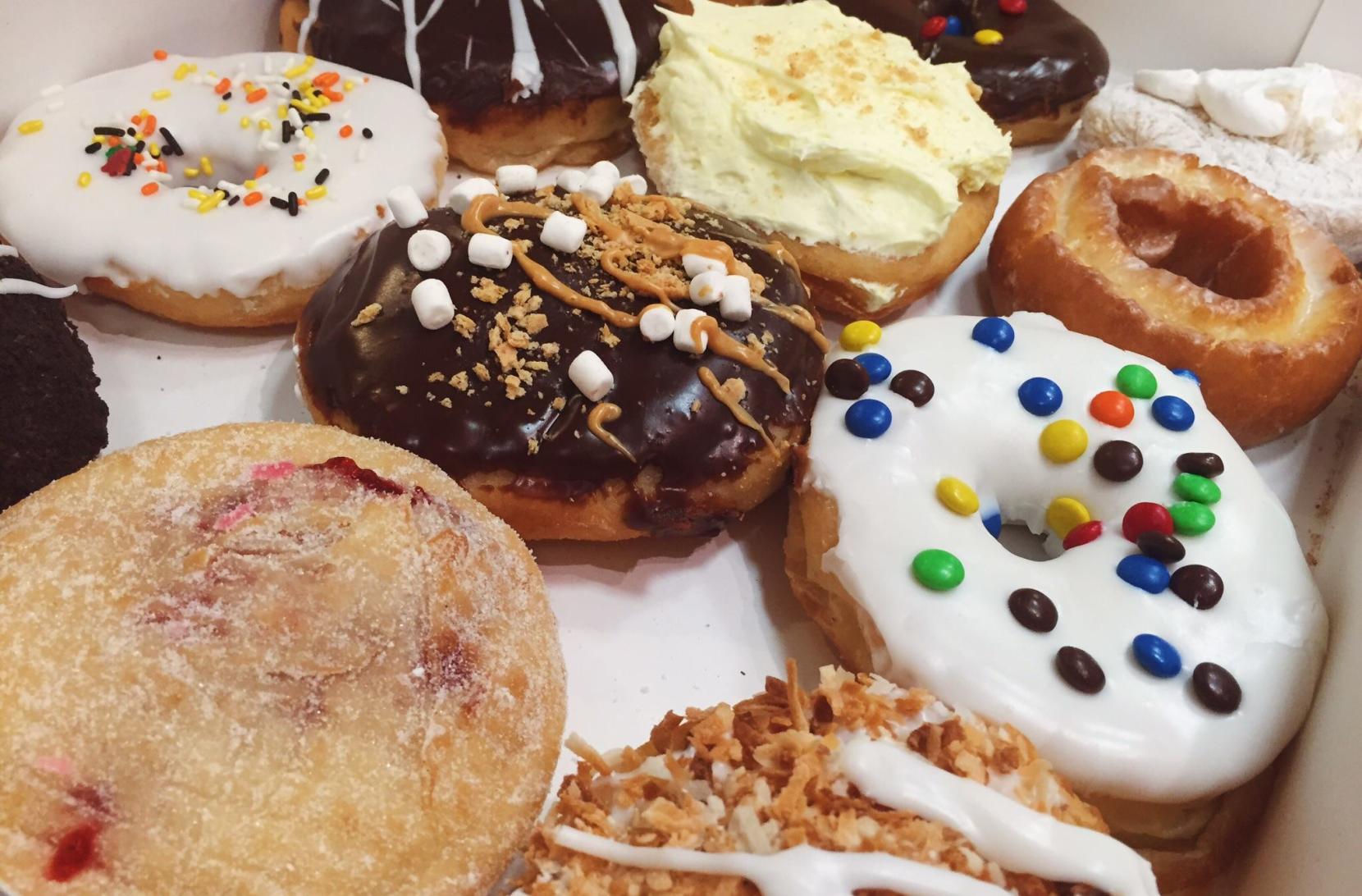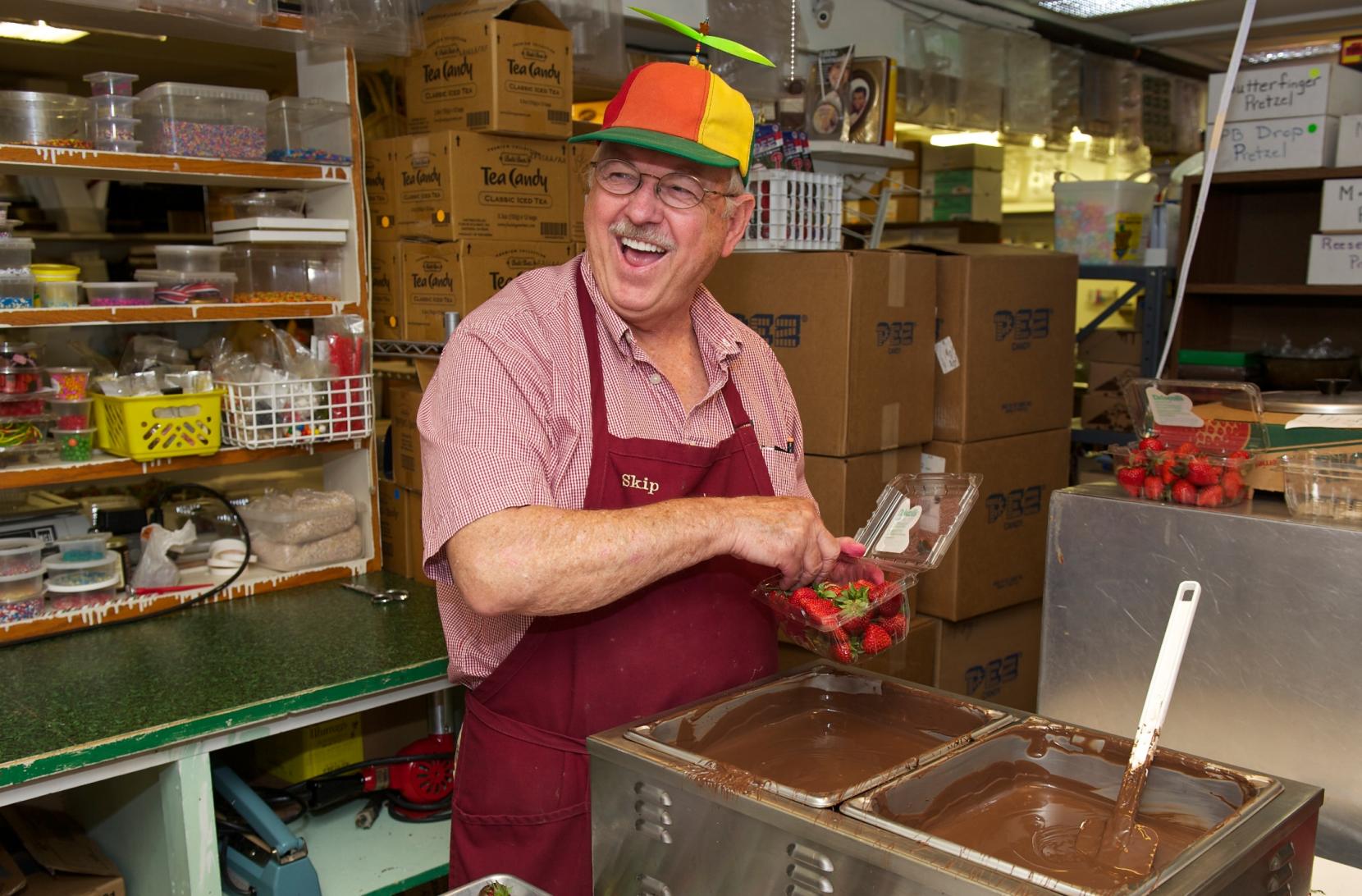 Dipping Strawberries at Skip's Candy Corner
1. Skip's Candy Corner, Lahaska
Looking for a place that offers a variety of fudge flavors, gourmet pretzels, Irish Potatoes year round and seasonal goodies like candied apples and chocolate dipped strawberries? Well, look no further that Skip's Candy Corner located in Peddler's Village! Their sweets are great for wedding favors, birthday parties, special events and of course, as a snack!
2. Brown's Doughnuts & Pastry Co., Dublin
Nothing's better than the first bite of a fresh, hot doughnut. Stop in at this boutique bakery in Upper Bucks to grab a Boston Crème or a Coconut Cream!

3. The Caketeria, Newtown
From birthday cakes to wedding cakes, this artisanal shop can create it all. Satisfy your sweet tooth with an Elvis Cupcake, which combines The King's favorite flavors of chocolate and banana.
4. Cramer's Bakery, Yardley
Established in 1946, Cramer's Bakery has been perfecting their family recipes for more than 70 years! Tom and John III Cramer continue the family tradition by creating delicious desserts like cakes, pies, cookies and more.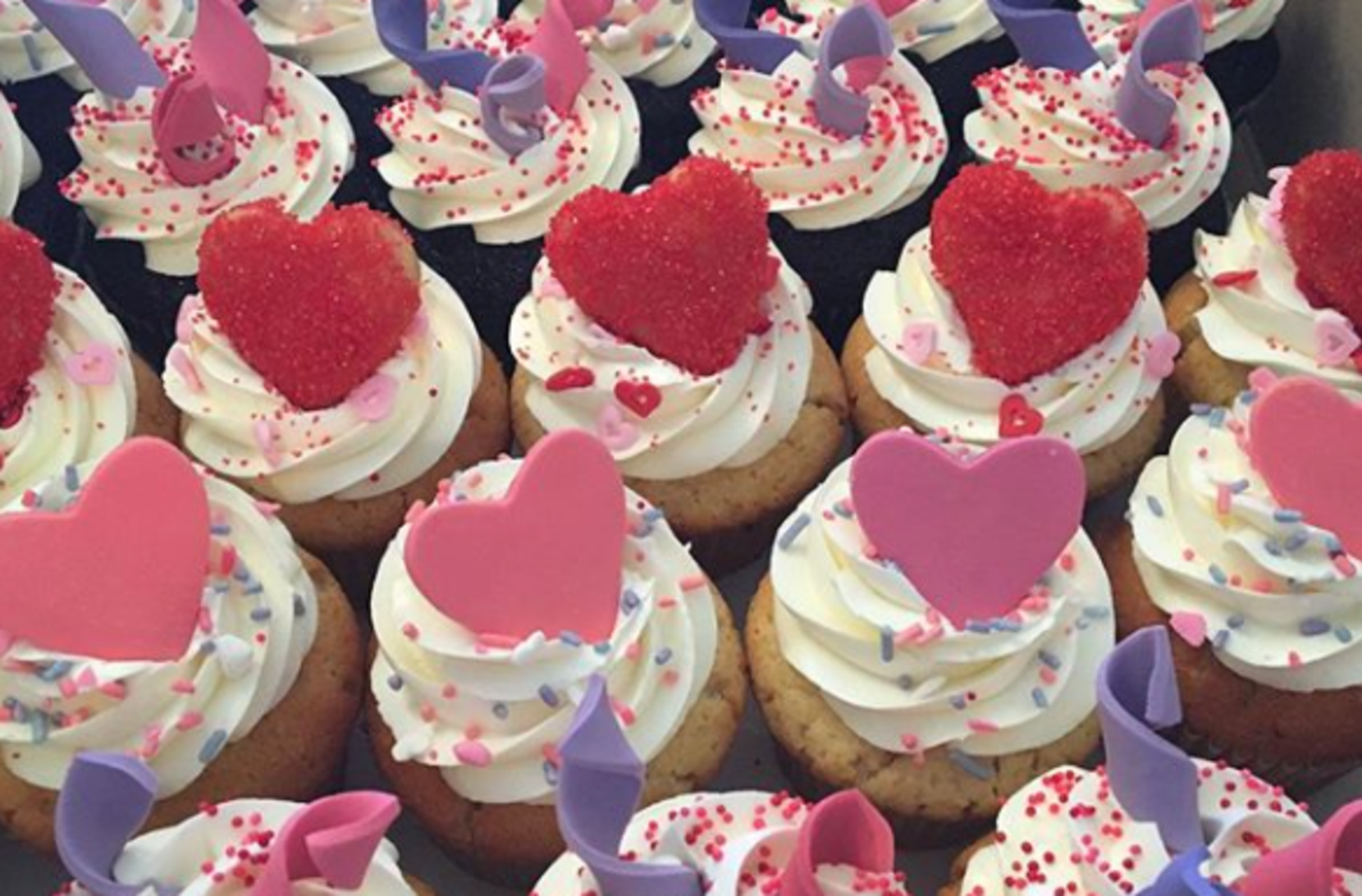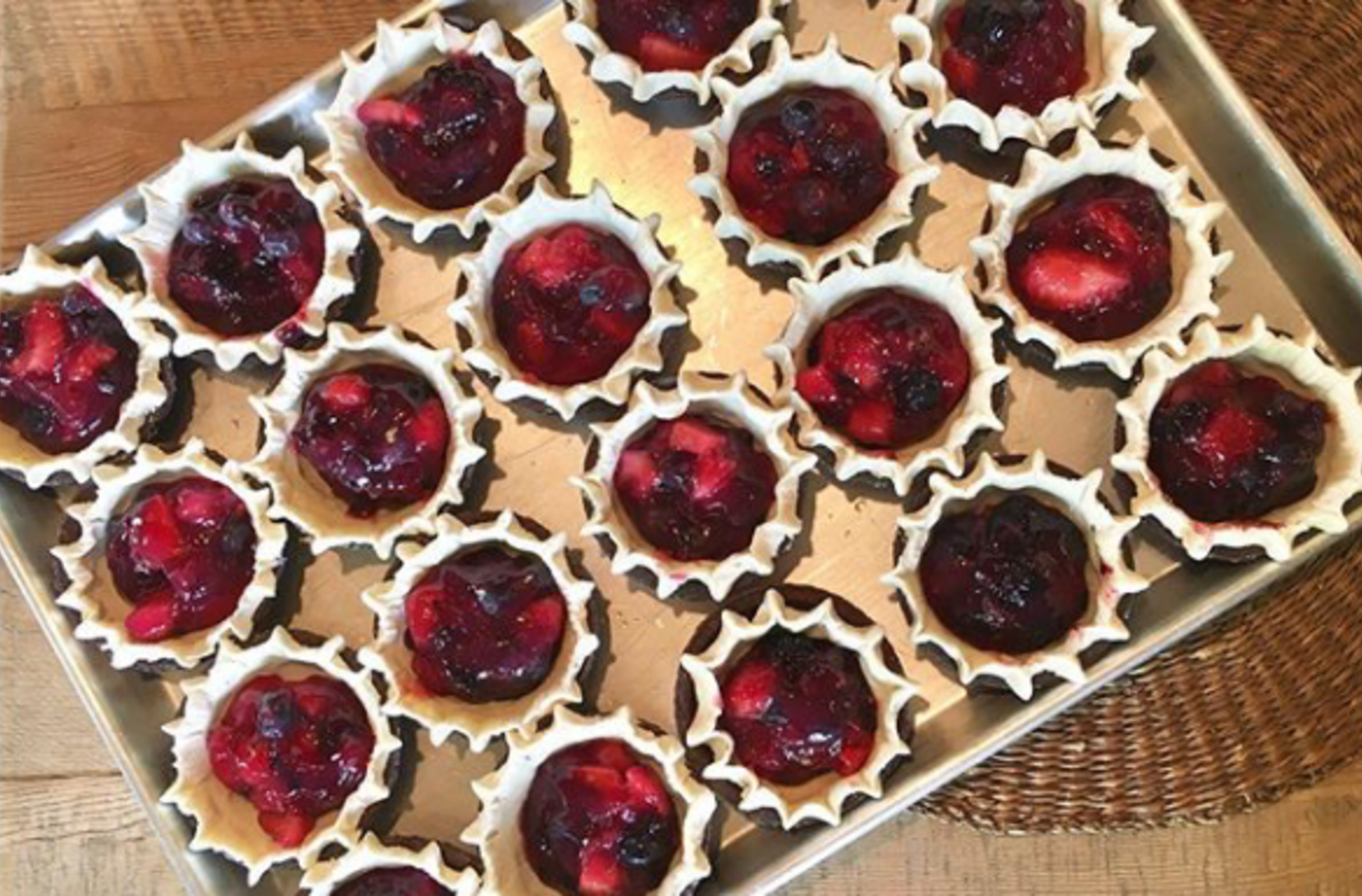 5. Stutz Candy, Warrington
After 'five generations of making candy the Old Fashioned way,' Stutz Candy Company has perfected their special recipes and signature chocolate centerpieces. The company offers a variety of sweets including chocolate covered pretzels, salt water taffy, fudge, caramels and more!
6. Pierre's Chocolates, New Hope
Winner of Bucks County's Best Chocolatier for 2014, 2015 and 2016 by Bucks Happenings Magazine, Pierre's Chocolates in New Hope is sure to satisfy your sweet tooth! The sweet creations are inspired by Swiss chocolatier recipes with a modern touch.Whether you're tasting one of their meltaways or their stylized small batch chocolates, you will not be disappointed! 
7. Fritz's Bakery, Bensalem & Langhorne
This old-fashioned bakery with more than 80 years of baking experience serves up sweets like Stickybun Ring Cakes and Chocolate Cheese Dream Loaves.
8. Mary's Gourmet Donut Shoppe, Bristol
Located inside the Bristol Amish Market, Mary's makes their hand-rolled donuts from scratch. Grab a fresh roasted coffee and try an Apple Caramel or Ginger Snap donut!
9. Nothing Bundt Cakes, Newtown
No, they are not used for putting plants in the middle, but as an appetizing option for dessert! Try their Signature Bundt Cake, and if you are on-the-go, a Bundtini or Bundlet Bundle.
10. Reihl's Bakery, Newtown
Head to the Newtown Farmers Market for a huge selection of delicious pastries! Their menu changes with the season, so be sure to swing by during the fall to try their mouth-watering Pumpkin Pie while it is still available.
11. Rillings Bakery, Warminster
Rillings Bakery is a full-service bake shop that has been whipping up tasty pastries since 1936! From delicious Danish pastries to expertly crafted wedding cakes, this bakery does it all!
12. Sweetah's Gluten Free Bake Shop, Doylestown
This bakery bakes sweets with local organic ingredients that are both gluten and soy free! Savor tasty Pumpkin Spice Cupcakes with Cinnamon Buttercream and explore their huge selection of vegan options, like their Gingerbread Bundts and Cherry Almond Scones.
13. The Farm Bakery & Events, Quakertown
Sitting on a beautiful 54-acre farm, The Farm doubles as both a gorgeous event space and a fantastic local bakery. They source high-quality local ingredients to create community favorites like PA Dutch Shoo Fly Cakes and Apple Dumplings.
14. The Happy Mixer, Langhorne & Chalfont
Visit The Happy Mixer for sweets that are completely gluten free! Dig in on an assortment of fresh baked breads, cakes, muffins and some of the best kiffles in Bucks County.
15. The Lucky Cupcake Co., Lahaska
Their delightful desserts are all made from scratch and use the finest ingredients to bake fresh Pumpkin Pies, Peanut Butter Mousse Bombs and Hot Chocolate Cheesecakes (to name a few)! Visit the shop to see for yourself why the custom bakery was featured on Food Network's 'Cupcake Wars!'
16. Yum Yum Bake Shop, Quakertown & Warminster
Beginning as a small coffee shop, Yum Yum Bake Shops has become one of the County's most beloved donut confectioneries. Browse an expansive assortment of donut flavors like Raspberry
Crumb and Chocolate Thunder, or, bring some friends to tackle their Big Kahuna donuts – capable of feeding 10 to 12 people!