25 Ways to Experience Art in the Countryside
Scenic landscapes and bountiful nature make Bucks County an idyllic place for artist inspiration and interpretation. Tour the many galleries and studios of the countryside and mark your calendars for the many arts weekends that occur in Bucks County, including the Tinicum Arts Festival and Doylestown Arts Festival!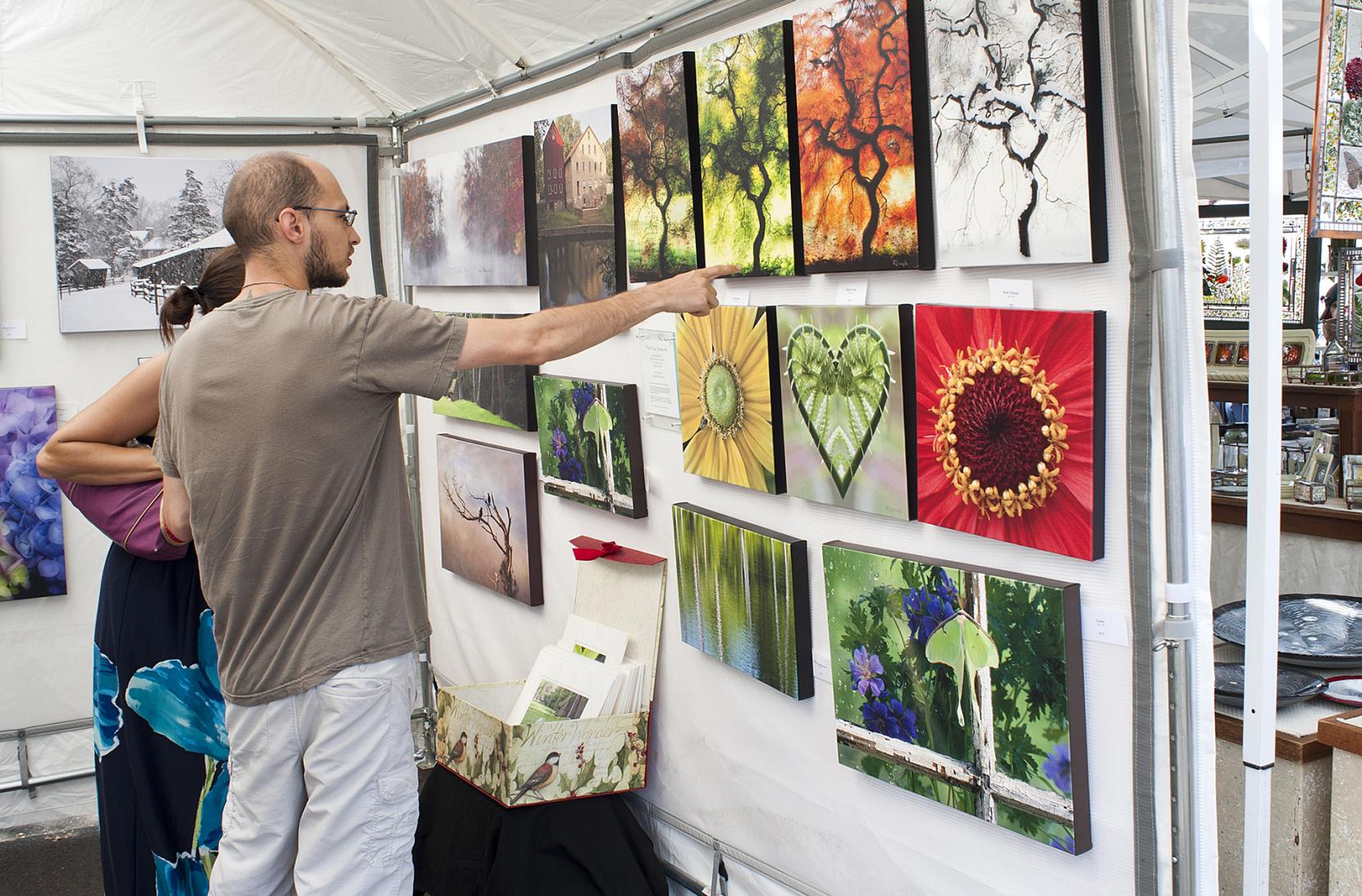 This non-profit organization is all about educating individuals and learning how to appreciate all that art has to offer. The Artists of Yardley is located in the heart of Bucks County and is surrounded by beautiful farmland, which is the perfect place for sharing creative nature. Drop in for a class in media, a weekend workshop, or summer camp - perfect for children and young adults!
Celt-Iberia Traders is located in the old Parry Barn in the center of New Hope. The building is pre-Revolutionary War, and was originally the stable and hay loft for the Parry family. Stop in to see traditional, cutting-edge and artistic products from Ireland and Spain after you see a show at the Bucks County Playhouse (located directly behind it!).
The Centre for the Arts strives to promote both local and regional artists through their artwork to the community and visitors of Bucks County. This cute and creative Centre is located in the heart of Bristol's business district. Not only is the Centre for the Arts a gallery, but used as studio space and a reception room for artistic, social and corporate events!
Chapman Gallery is known for its high reputation for showcasing the highest quality art from award-winning Bucks County artists. The Chapman Gallery is located in Doylestown and helps to serve its nearby neighbors in Bucks County.
Gallery des Artistes, located in New Hope, is the place for finding artwork by artists who are from all over the world! These artworks, including original paintings and sculptures, can even be found in famous galleries and auction houses that are located in Europe. Check out the unique artwork and speak with the owner about these eclectic pieces.
Gathering, An Art Gallery and Boutique is a gallery which displays artwork from local Bucks County artists including Carolyn Steiert, Corinne-Valerie Marin, Joy C. Fine and Melanie Eyth. Gathering has the aim to assist the lives of artists and to help complement the Bucks County community. The Artwork at the Gathering continuously rotates so that there is always something fresh and new in store!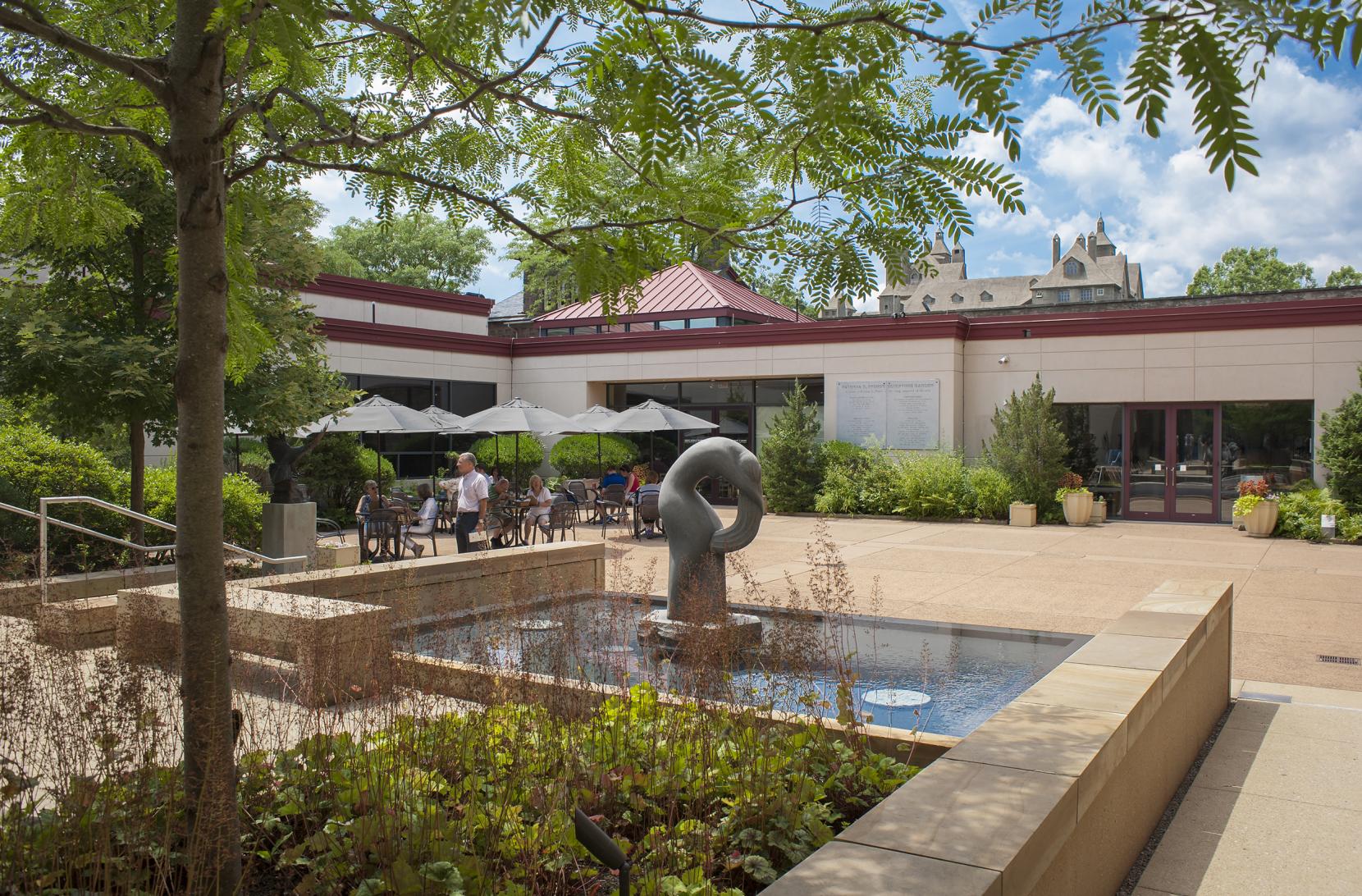 Michener Art Museum Sculpture Garden and Cafe
Named after Al Lachman, a renowned artist with more than 50 years of fine paintings, Lachman Gallery in Peddler's Village offers collections of creative interpretations of American barns and landscapes.
Main Street Gallery, located in Quakertown, provides local artwork and even holds art classes. Browse beautiful artwork and pieces from Bucks County locals and try one of their art classes while you are there.
Mastercraft Gallery, also located in Quakertown, is the largest art gallery in Bucks County. Known for the largest Civil War display in Pennsylvania, and of course local Bucks County artists artwork. Mastercraft Gallery even provides custom frames, gift items, and antique items. 
The Michener Art Museum promotes artwork from Delaware Valley artists. This American artwork is collected, preserved, interpreted and showcased to the local Bucks County community and visitors. The museum displays an abundance of artwork and provides various educational programs that help to advance the arts.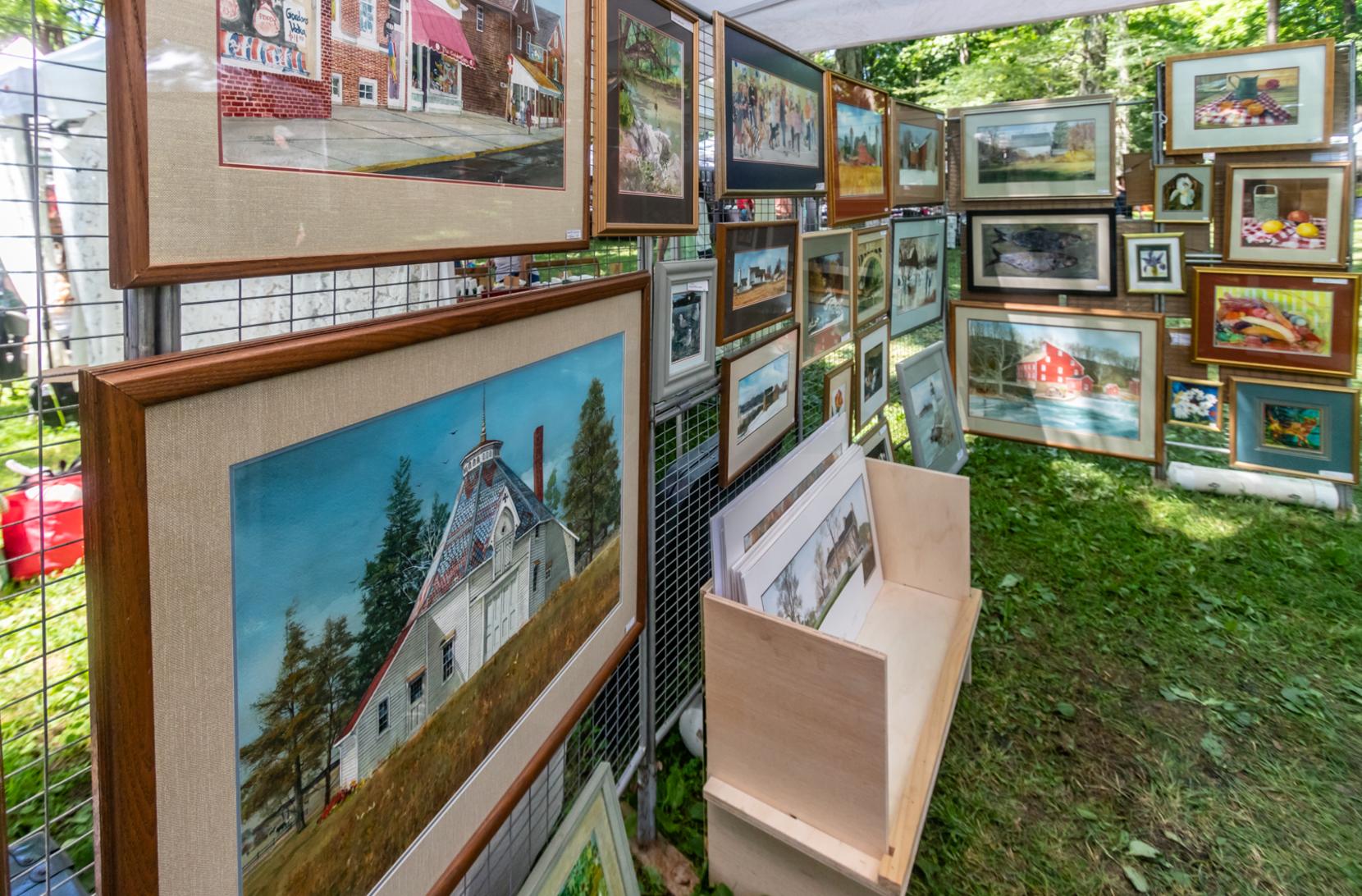 The Mercer Museum, located in Doylestown, is just like your favorite fairytale castle, but housing more than 40,000 early American artifacts! The exhibits and galleries are constantly changing so there is always something fun and exciting to see. And when you leave make sure to purchase one of their unique handcrafted items in the gift shop as a souvenir.
At Moravian Pottery & Tile Works in Doylestown you can view handmade tiles and mosaics in the same style of Mercer's original designs. This National Historic Landmark is the perfect place for a day trip to enjoy artwork with your family and friends!
New Hope Arts Center helps aid artists by providing opportunities and opening up space to create, collaborate and share all of their amazing artwork. New Hope Arts Center allows Bucks County residents and visitors admittance to a multitude of contemporary visual, performing and literary arts. In light of COVID-19, appointments are highly recommended.
Patricia Hutton Galleries is the place to be to explore and enjoy some beautiful artwork in a relaxing environment. Patricia Hutton Galleries is located in the Kolbe House, right in Doylestown. The owners love talking about art and design, so be prepared to ask some questions! 
The Phillip's Mill Art Exhibition showcases selected artwork by high school students that live right in Bucks County. This art show has grown each year not only by the number of artists but also by work that is displayed and the amount of high schools that participate. Admission is free so swing by and enjoy artwork including sculptures, fine art and even photography!
Located in Bedminster, this family-run organization preserving the artistic legacy of Ben Soloway offers rotating interpretive exhibitions of Ben's work and more. The studio also occasionally sponsors relevant activities of visual and performing arts for the public so check back on their website often.
The Silverman Gallery of Bucks County Impressionist Art, located in Holicong, displays original oil paintings by some of today's most admirable artists. Take a visit and enjoy some of their charming pieces. Appointments are recommended.
Stover Mill, which was built in 1832, serves as the headquarters for the Tinicum Civic Association and site of the Stover Mill Gallery, which opened in 1959. The Stover Mill is even on the National Register of Historic Places!
Touchstone Art Gallery is located in Yardley and is the perfect place to enjoy some art. Every piece is what you make of it so walk on in and allow yourself to explore your imagination while viewing the stunning artwork.
Located on South Main Street in the historic district of beautiful New Hope, the New Hope Gallery features various artwork and sculpture in a variety of styles. This is not your typical art gallery. It is known for being "A People's Gallery." This space is allowed to be rented by photographers, painters, sculptors, and artists of all types in order to display their art. Since artists are changing every 2 months you will always be able to see something new!
The Upstairs Gallery provides artwork from 26+ artists who are local and provide an exhibition of original fine art, both classic and contemporary. The artists themselves participate in running the gallery. When you visit, you will always be greeted by one of the artists so pop in and explore the fantastic fine art!
Tyler Park Center for the Arts is constantly welcoming people of all ages to come together to create in an environment that helps to guide and support everyone's level of artistic ability. Tyler Park Center for the Arts provides workshops, classes, summer camp, and even special events.