The Tileworks 
What better way to preserve the legacy of archaeologist and artifact collector Henry Chapman Mercer than to continue his work? At the The Tileworks in Doylestown, visitors can take a step back in time through the "working history" museum that still produces handmade tiles and mosaics in the same style of Mercer's original designs.
A National Historic Landmark, The Tileworks was built between 1911 and 1912 and is the only county-owned Tile Works in the country. Mercer was a major proponent of the American Arts and Crafts movement and directed work at the pottery until his death in 1930. The facility continued as a workshop and tile producing facility until the 1960s when Bucks County decided to save it.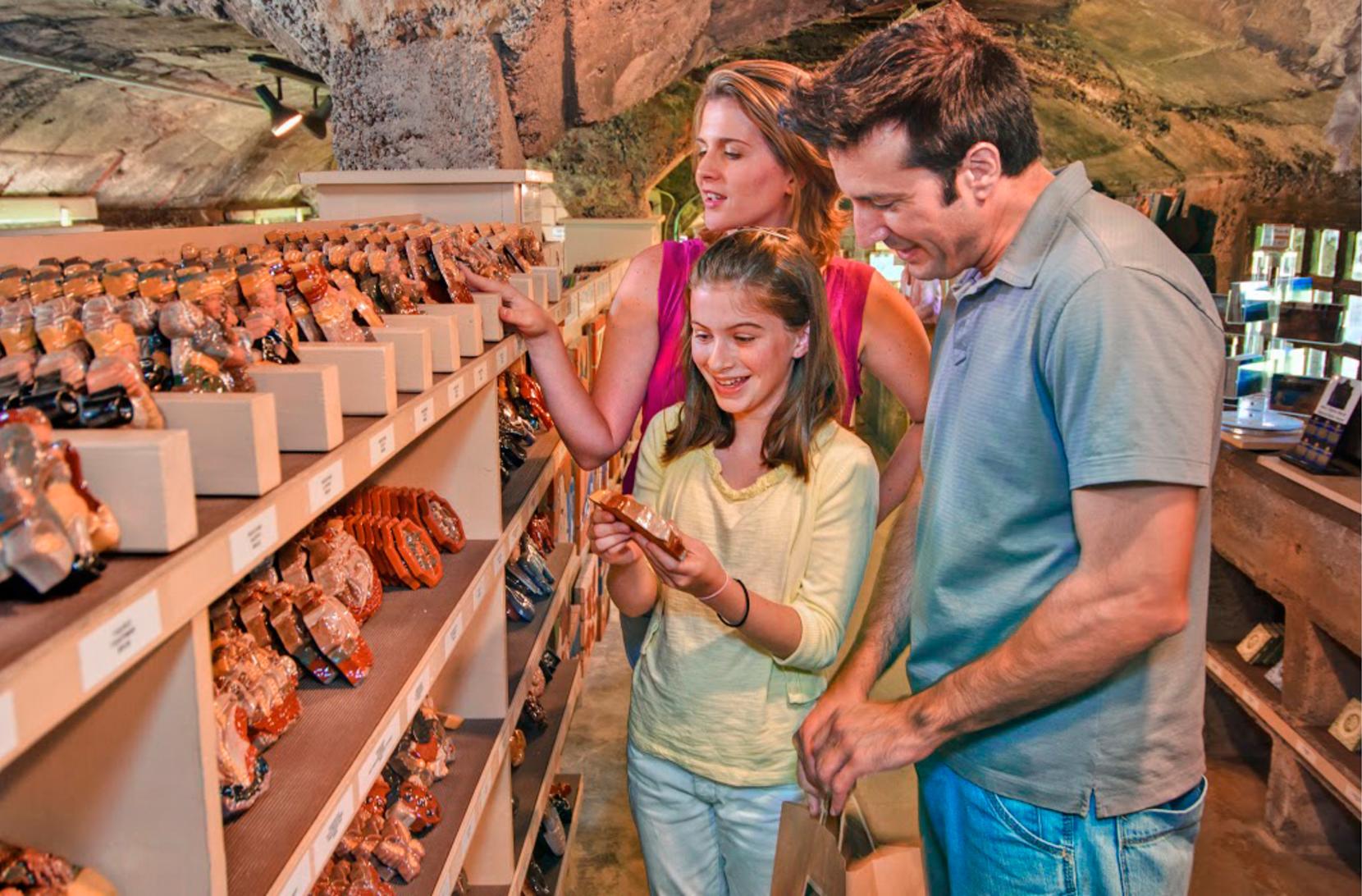 Family shopping at Moravian Pottery & Tile Works
Tours at The Tileworks are offered every half hour and include a video and self-guided walk through the facility where guests can see original installations, various displays and even watch the artisans throughout the entire tile-making process.
That technique starts with a source of natural, unrefined Bucks County clay that's run through a pugging machine, or mixer. The clay is then cut into slices for pressing into plaster molds. After air drying, some molds are fired and glazed, while other tiles are hand painted. The Tile Works' specialty is the mosaics, or pictures, that represent trades and crafts of the commonwealth.
Hundreds of different patterns, glazes and mosaic tiles are available in The Tileworks gift shop, including installations for kitchens, fireplaces, floors and walls. Guests can even bring home the very same decorative tiles that were presented to Pope Francis in anticipation of his visit to our region.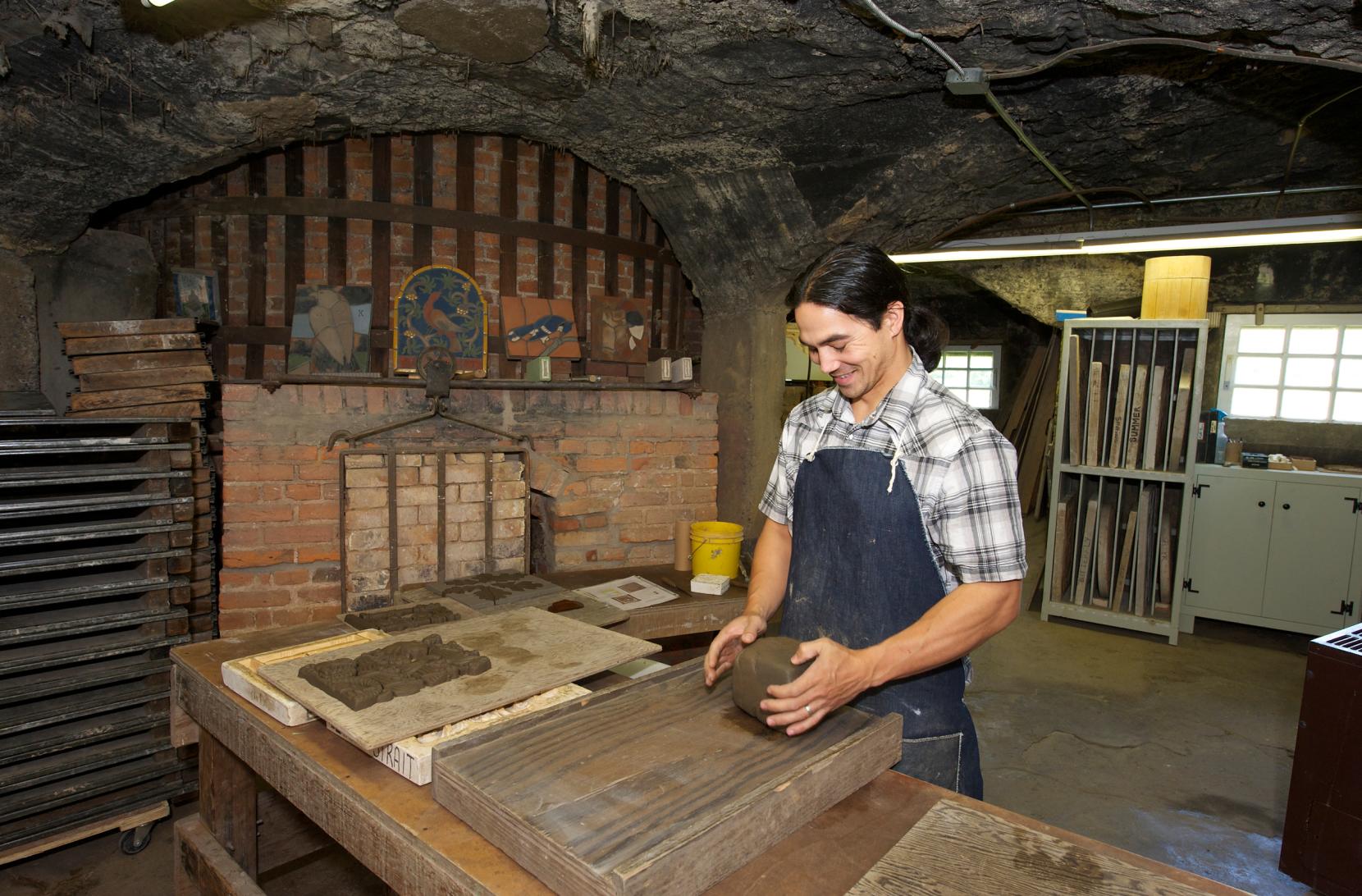 Tile Making at Moravian Pottery & Tile Works
Moravian Pottery & Tile Works
The Tileworks is part of an impressive belt of historical attractions also comprised of Fonthill Castle and the Mercer Museum and known as the Mercer Mile.
Just across the street from the Mercer Museum, visitors can also find the Michener Art Museum, a center for culture and beauty.