BEST SPOTS TO SEE SUNRISE & SUNSET
Whether you're an early bird who loves to watch the sun come up or a night owl who thrives when daylight fades, you'll love catching these beautiful daily occurrences in Bucks County. From lakes that play host to kayakers and sailboats to walking bridges over the Delaware River, here are some of the best places in the region to view these gorgeous feats of nature.
Bring your running shoes along to Core Creek Park for its many trails, hiking paths, playgrounds, picnicking areas and more. This beautiful green park offers a variety of locations to sit and take in a sunrise or sunset, including from the center of a vast, blue lake if you love to boat or kayak. For the best view, park your picnic blanket right beside Lake Luxemburg and take in the show.
The 60-mile long trail in Delaware Canal State Park offers more than enough places to stop and watch the sunrise or nightfall. What once served as the towpath of the canal between Easton and Bristol now offers a spectacular view of the foliage as the sun strikes it. Whether you enjoy an early morning run along an important piece of Pennsylvania's history or take a leisurely stroll at dusk, you'll be amazed by the park's natural beauty.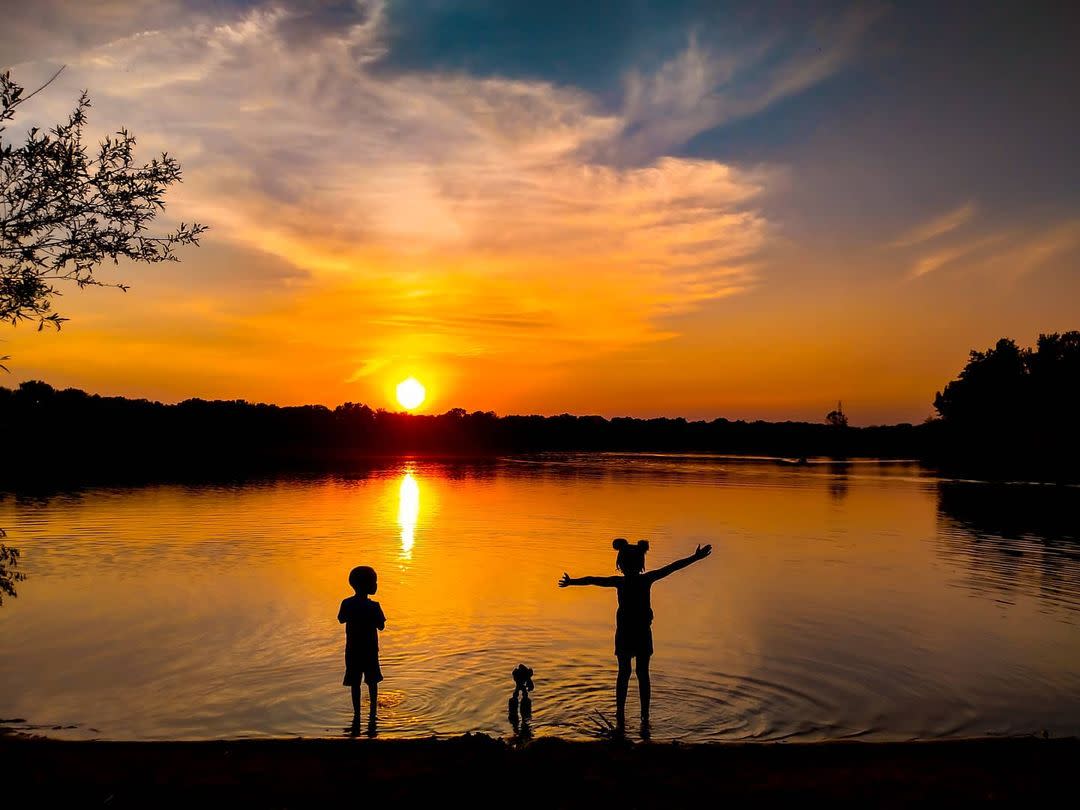 Grab the reins of adventure on top of your own noble steed at Tyler State Park. Composed of 10.5 miles of paved trails winding throughout a green woodland, this park is perfect for horseback riding. After enjoying a breezy ride through forest, relax beside the Neshaminy Creek and watch the sun fall beneath the canopy of trees in a glorious sunset.
If you love being out on the water, there's no better place to take in the glorious dawn than at Bristol Waterfront Park. Raise your sails and set off in the wee hours of the morning to find the perfect spot to take in this beautiful feat of nature or grab a spot in the gazebo to enjoy your morning coffee.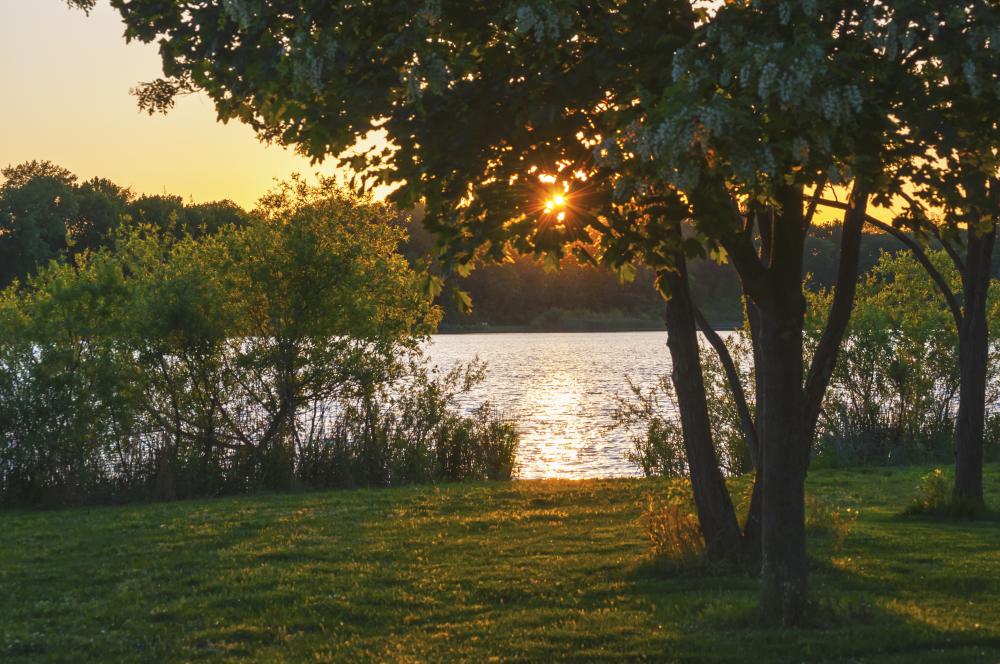 Falls Township Community Park
Located in Levittown, Falls Township Parks & Recreation has 19 parks throughout the community and offers a wide variety of programs for children and adults. View the sunset or sunrise over Van Sciver lake.
Take in the daybreak or sundown like the royal family on the grounds of Fonthill Castle in Doylestown. This 44-room castle was built as the palatial home of Bucks County archaeologist Henry Mercer in the early 1900s. Today, you can take a tour of Fonthill and enjoy a delicious picnic lunch on the grounds of Mercer's estate before or after watching the sun rise or set behind the magnificent castle.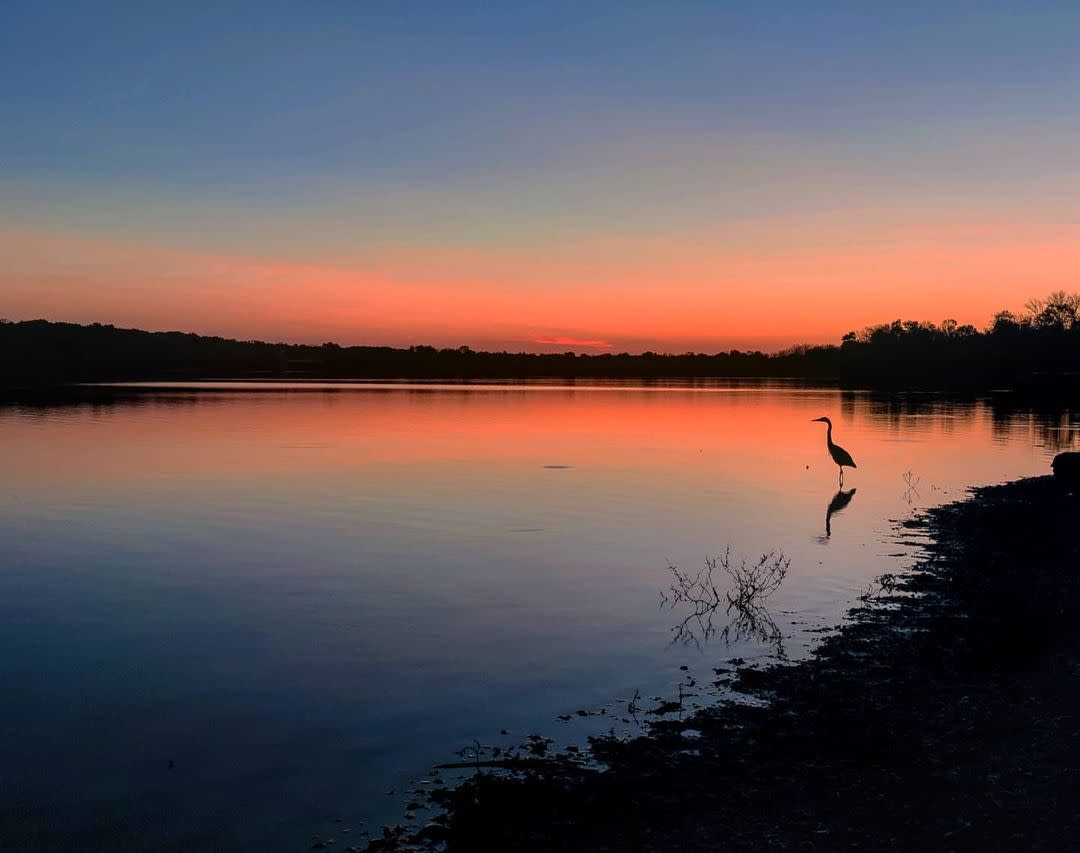 If you love nature, try your hand at bird watching at Peace Valley Park. Spend your day strolling through the meadows and smelling the gorgeous bouquets of wildflowers that thrive within them. Be sure to find a place to rest on the shores of Lake Galena before twilight, as it's known as one of the best places to take in the evening.