Top Seasonal Brews
Tap into seasonal flavors of spruce spices, cinnamon, vanilla beans and nutmeg with these winter picks for beer in Bucks County…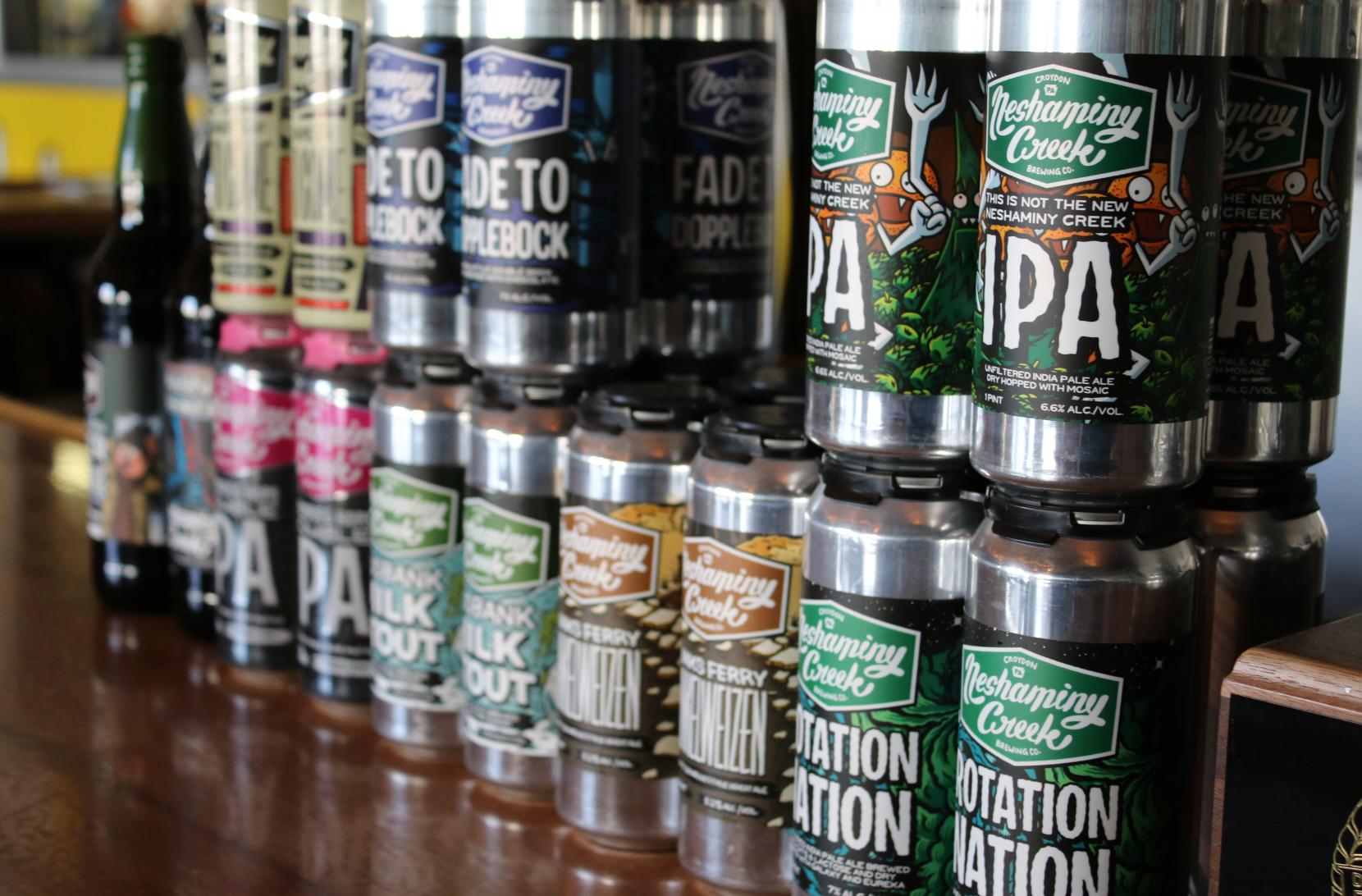 Neshaminy Creek Brewing Co. cans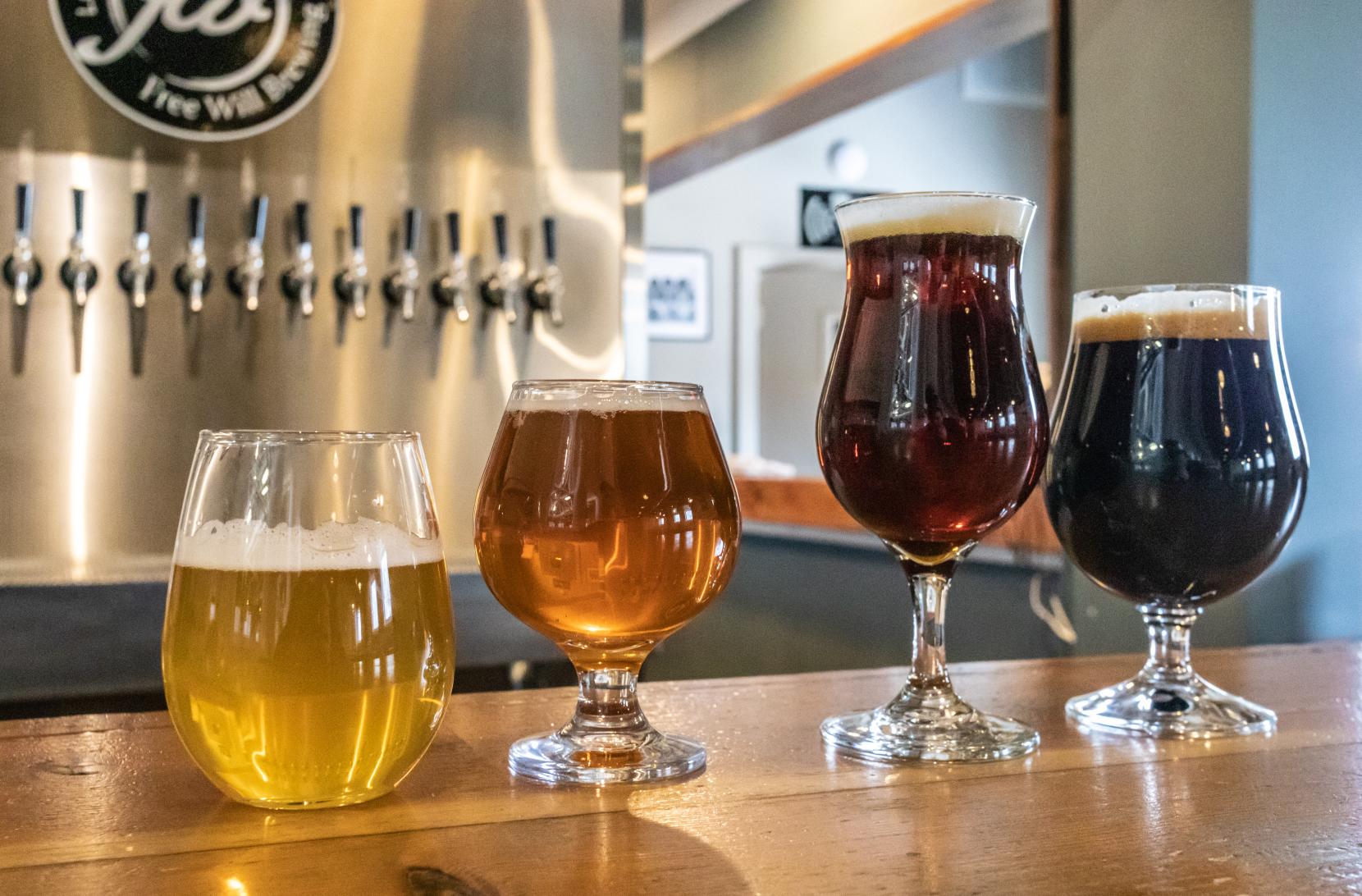 Free Will Brewing Company
Broken Goblet Brewing
BENSALEM
Stay up for Santa as your sip some of Santa's Slayson, an ale with blood orange plum and spruce spices. Or, of course, How Do You Like These Apples?, the new collaboration beer between Naked and Broken Goblet brewed for the Bucks County Ale Trail!
Free Will Brewing Company
PERKASIE & PEDDLER'S VILLAGE
Pop in for a glass of the Scarecrow Brew, specially made for the fall season. Spiced with notes of vanilla, nutmeg, and cinnamon, this brew delivers a unique take on autumnal beers.   
Geronimo Brewing
DOYLESTOWN
Taste their Cherry Chocolate Porter, which is prepared in a kettle and released just in time for the first snow fall. If you're looking for a sweet dessert wine, this is it.
Great Barn Farm to Glass Tap Room
NEW HOPE
Stop in for a glass of Massive Deception Baltic Porter. This brew is infused with smoked maple syrup and hints of vanilla, and is made with locally sourced ingredients!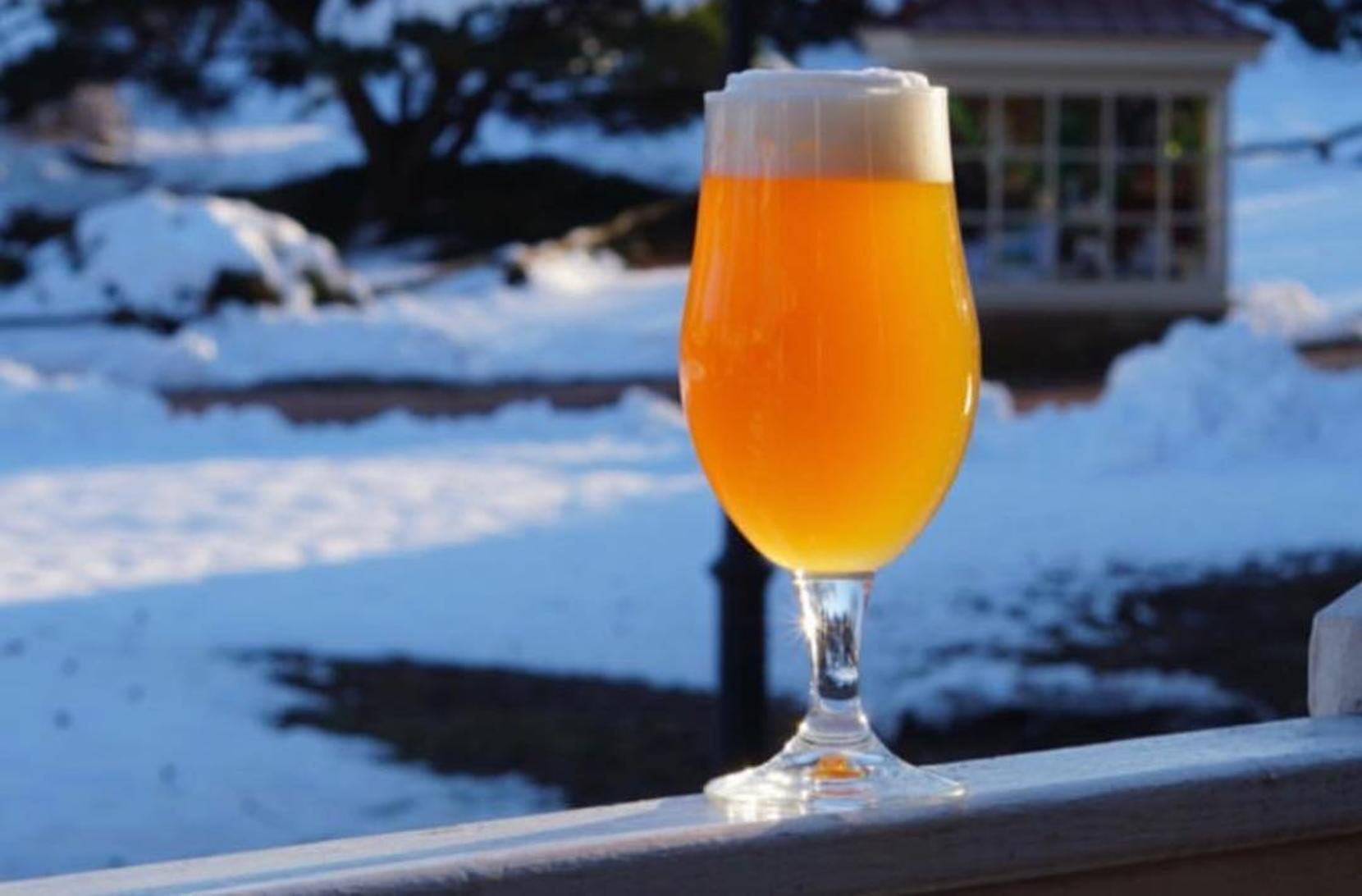 Mad Princes Brewing Co.
DOYLESTOWN
The Weizen Dachs is a light wheat beer. Fans love it for its regal, striking straw gold color and notes of citrus, offering a refreshing twist on an autumn brew.
Moss Mill Brewing Co.
HUNTINGDON VALLEY
The Indecent Proposal Ale will have you hooked from your first sip. Crafted with citrus, centennial and nugget, this ale delivers both floral and citrus notes within its more noticeable taste of malt and caramel.
Naked Brewing Co.
HUNTINGDON VALLEY
Look out for Mexual Chocolate Porter - a Mexican hot chocolate-style porter brewed exclusively for our 1st anniversary event! Or, of course, How Do You Like These Apples?, the new collaboration beer between Naked and Broken Goblet brewed for the Bucks County Ale Trail!
Neshaminy Creek Brewing Co.
CROYDON
The Neshaminator is a German Wheat Bock and part of the brewery's seasonal series. It includes orange blossom honey, malted wheat and dark Munich malt, a hint of chocolate malt and Germat Hallertau and Tettnanger hops flavoring.
Newtown Brewing Co.
Newtown
Try the Winter Warmer, a strong, dark, spiced beer with a rich body and warming finish, which is an epic indulgence that will keep you warm during the winter months. Boasting a complexity of flavors from nutmeg, cinnamon, vanilla beans, coriander, cloves, and orange peel. Like drinking a spicy, flavorful chocolate milkshake.
The Proper Brewing Co.
QUAKERTOWN
Try the Proper Snakebite, a 50/50 mix of our Prop-er Cherry and Stone & Key's Cherry Pie Cider.
Red Lion Brewery
QUAKERTOWN
The Dunkin' Punkin' Brew is brewed with pumpkin and conditioned on Dunkin' Donuts coffee, this drink has a multifaceted flavor, with notes of chocolate, pumpkin cheesecake and espresso.
Tower Hill Brewery
CHALFONT
Stop in for a sip of New World Porter, a brew perfect for fall with hints of chocolate, coffee and honey from dark roasted malts.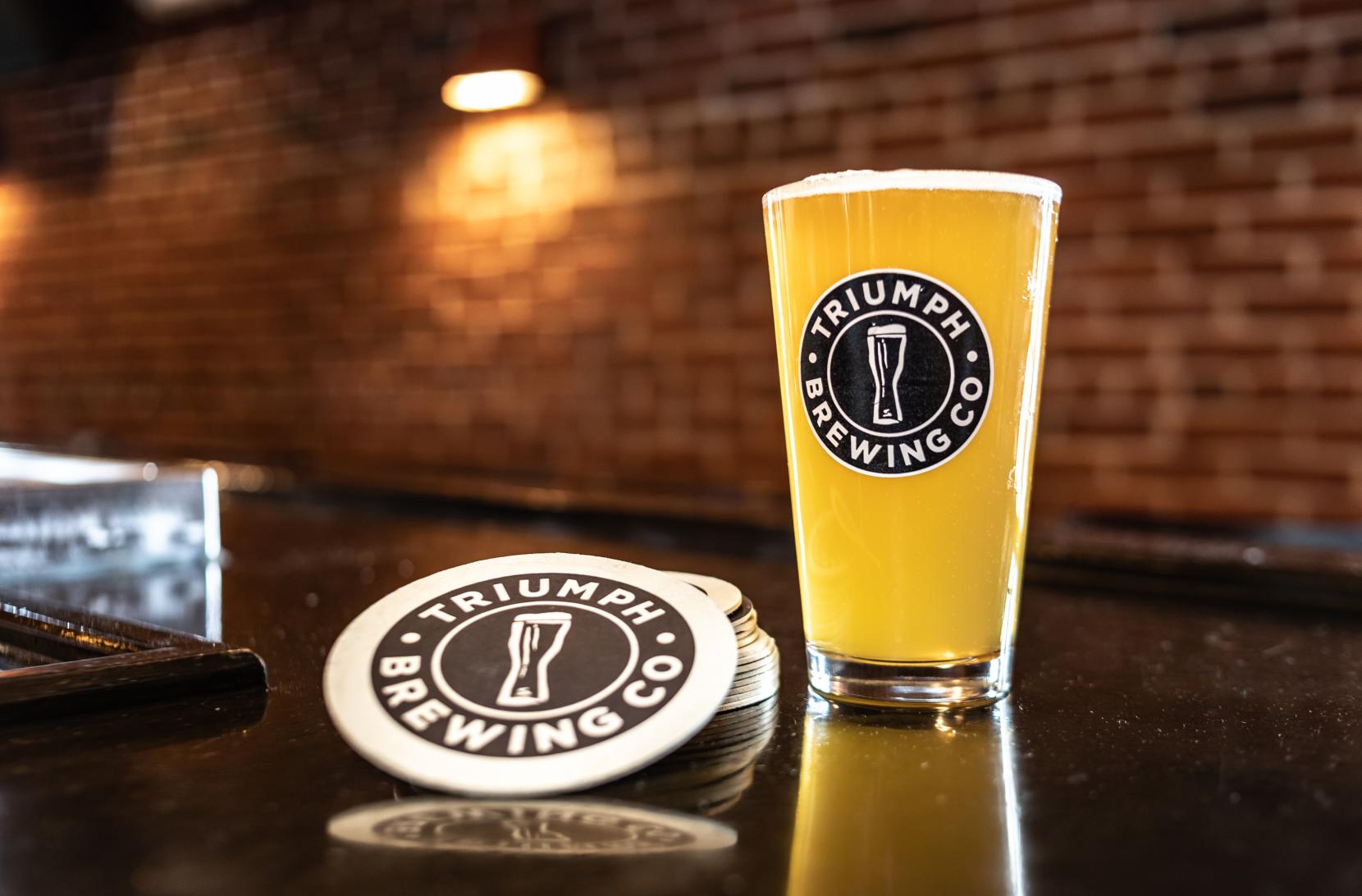 Triumph Brewing Co.
NEW HOPE
Ever wanted to taste sugar, spice and everything nice? Now is your chance! Crafted with black pepper, red pepper and cinnamon, the Spiced Stout is a delicious brew for autumn.
Two Rivers Brewing Co.
QUAKERTOWN
The Bankers Brown Ale has a light chocolate and coffee flavor with a good caramel background. Very low hopping adds to the drinkability. When Two Rivers met with their banker the first time to present our business plan, they told him if they got the loan, they'd name a beer after him. Here's to you Jim!
Vault Brewing Co.
YARDLEY
The Sweet Potato Ale is a fan favorite here. Brewed with roasted sweet potatoes, Mexican vanilla and Saigon cinnamon, this will be a brew you'll crave all year long.
Weyerbacher Brewing Co.
NEW HOPE
Don't judge a beer by its name! Drink a Tiny, which pairs well in wintertime. You'll find big chocolate and roasted notes, balanced with the Belgian flavors from the Abbey yeast strain.