Top Seasonal Brews 
Colder weather is nearly here! Try new releases and favorite flavors of these fall and winter brews along the Bucks County Ale Trail. Try them all with your passport and get the latest Bucks County Ale Trail t-shirt!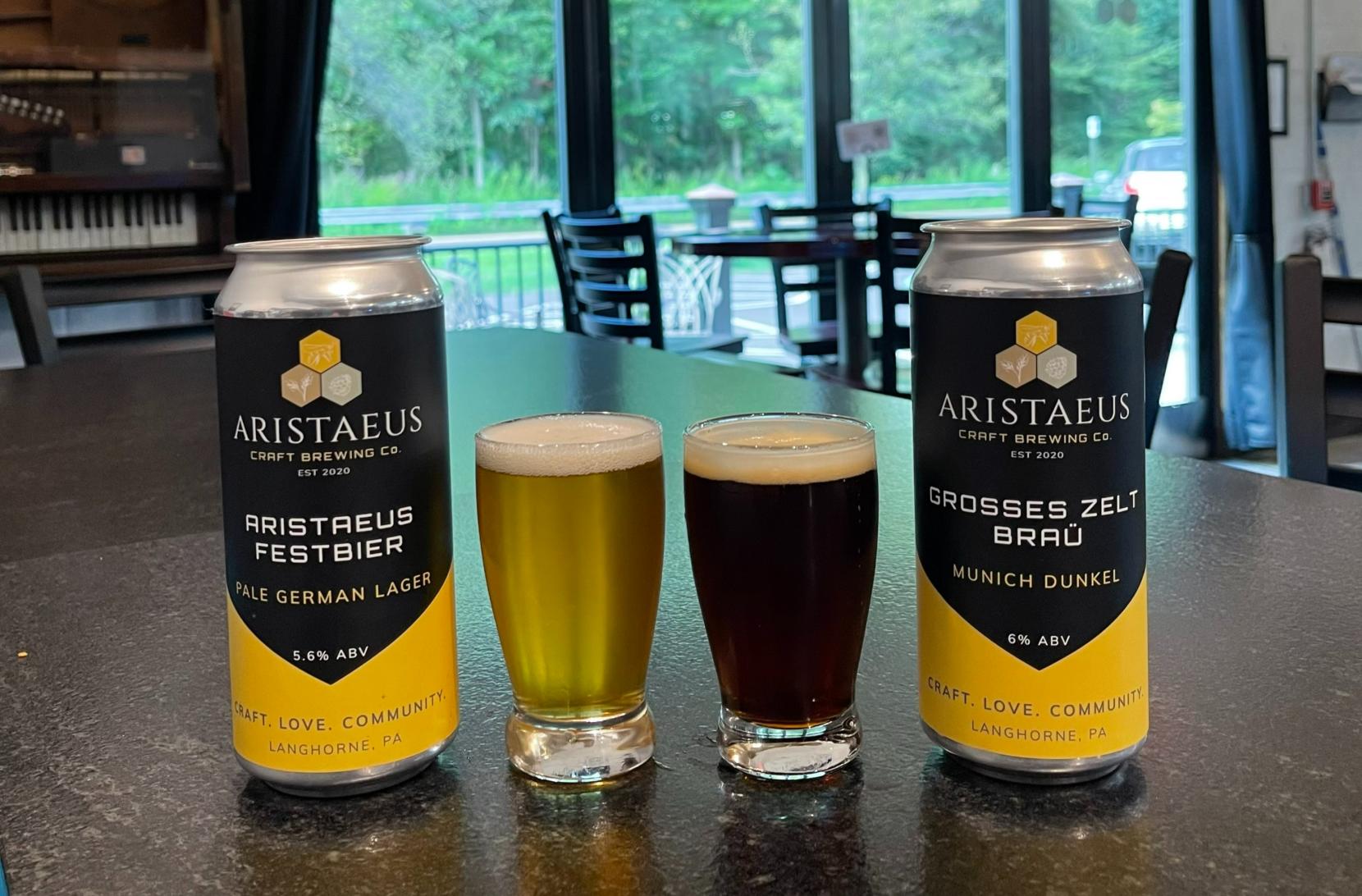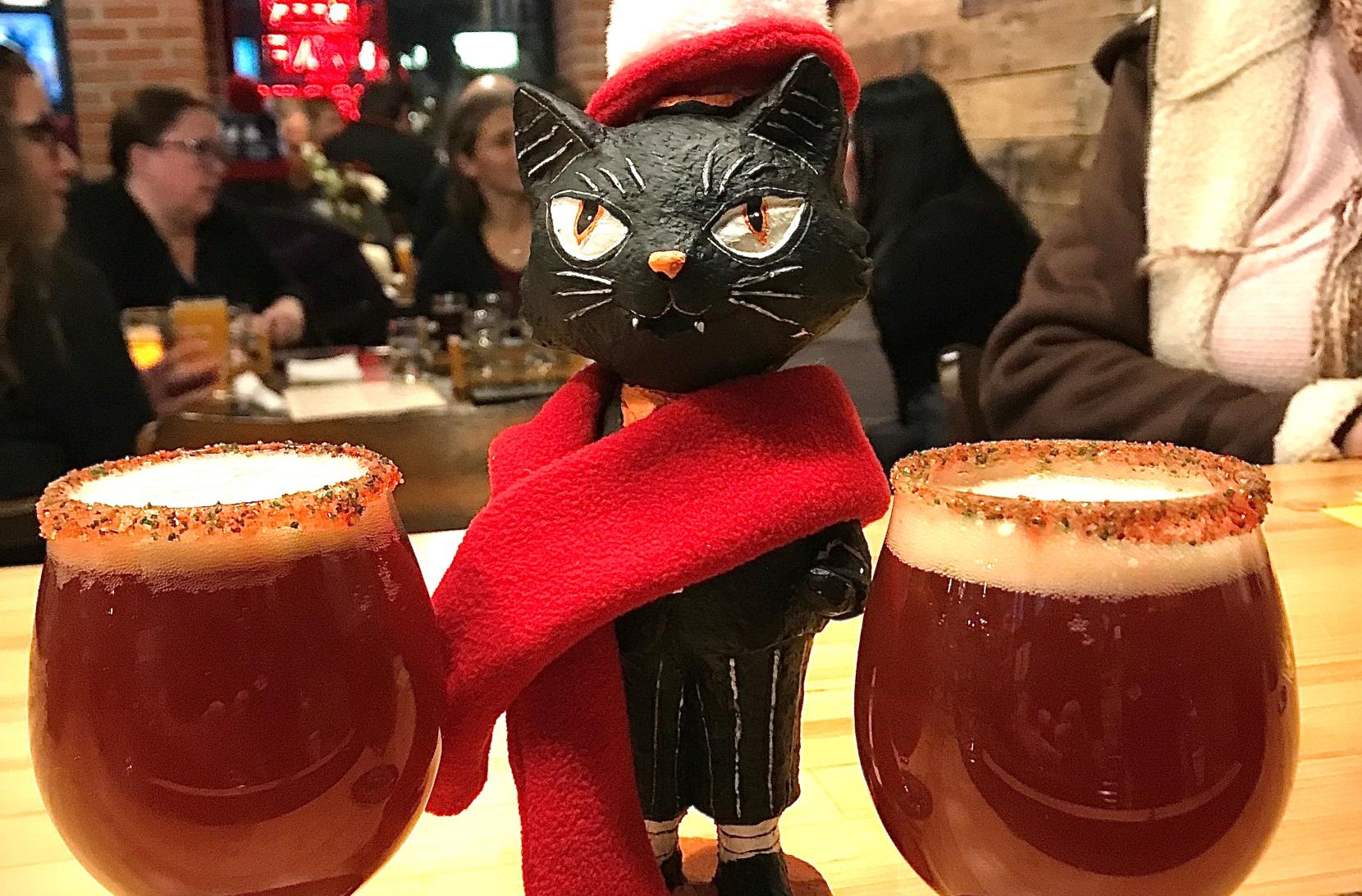 Aristaeus Craft Brewing Co.
LANGHORNE
Two lagers will drop in the taproom starting the last week of September for the brewery's weeklong Oktoberfest celebration. The first is Munich Dunkel, Grosses Zelt Bräu (Big Tent Beer), a traditional dark German Lager with rich malt flavors of toffee, chocolate, bread crust, and caramel. The second is Aristaeus Festbier, a traditional Oktoberfest pale lager that is smooth with elegant malt flavor and light hop character. Customers can enjoy each lager in the commemorative Oktoberfest steins available for purchase all week until sold out!
Bitchin' Kitten Brewery
MORRISVILLE
This fall & winter, be on the look-out for the following new brews:
Stubentiger, a German Oktoberfest Lager. This will be in tap starting September 10th to coincide with Bitchin Kitten's big Oktoberfest celebration that day. The word Stubentiger the German slang for a house cat!
Cat-Oh-Lantern, their Imperial Pumpkin Ale, will be hitting October 1st to coincide with the Morrisville Classic Car Show. It's a big beer and was a huge hit wen we opened a year ago.
Splintercat, the brewery's first anniversary beer. This will be an Imperial West Coast IPA available October 15th. Splintercat is an old western legend of a giant cat that would smash into trees with its head and then shred the trees down.
Saint-Nick-Claw-Us, the very popular Christmas Ale, will be hitting the taps on Black Friday. It's a big Belgian Ale with cherries and a festive cany-sugar rim.
Broken Goblet Brewing
BENSALEM
On September 9, Broken Goblet will release No One Likes Us, We Don't Care, our unabashedly simple IPA in partnership with Jason Kelce and the Make The World Better Foundation, and Makeshift Atomsmasher, our Deadguy-inspired and collab'd Oktoberfest. Both will be available on draught and 4pks/case format.
Bucks County Brewery
PIPERSVILLE 
Wood Ape Cinnamonster (6% ABV) Our Wood Ape oatmeal stout with cinnamon and vanilla. A tasty stout that pairs well with desserts.
Free Will Brewing Company
PERKASIE & PEDDLER'S VILLAGE
988 is a national project started by OHSO Brewery (Phoenix, AZ) in an effort to raise awareness for National Suicide Prevention Week (September 4th - 10th) and the new suicide and crisis lifeline - "988", a direct connection to compassionate, accessible care and support for anyone experiencing mental health-related distress - whether that is thoughts of suicide, mental health or substance use crisis, or any other kind of emotional distress. This is our small part, know that you are never alone. Our home is also yours, we'll always have an ear to listen, and there's most certainly someone here who loves you. With this release, we are pledging to donate $2 from each 4 pack and $1 from each draft pour to @hopefortheday - a non-profit movement empowering the conversation on proactive suicide prevention and mental health education. 988 - Hazy Triple IPA brewed with flaked oats and wheat, whirlpool hopped with Topaz, and dry hopped with Simcoe, Topaz, and Sabro. Notes of pineapple, papaya, and orange sherbet. 10.3% ABV
Geronimo Brewing
DOYLESTOWN
Mercer's Plvs Vltra With Spruce (3.5% ABV).
Great Barn Farm to Glass Tap Room & Great Barn Taphouse
NEW HOPE & WARRINGTON
Dunkel Shaun. Peanut Butter Chocolate Dunkel (6.3% ABV). Dunkel Shaun is here! Just in time for fall festivities and all of the spooky fun times. Peanut Butter Dunkel Shaun is locally grown and delish and now adults have reason to be excited too.  What's in your treat basket?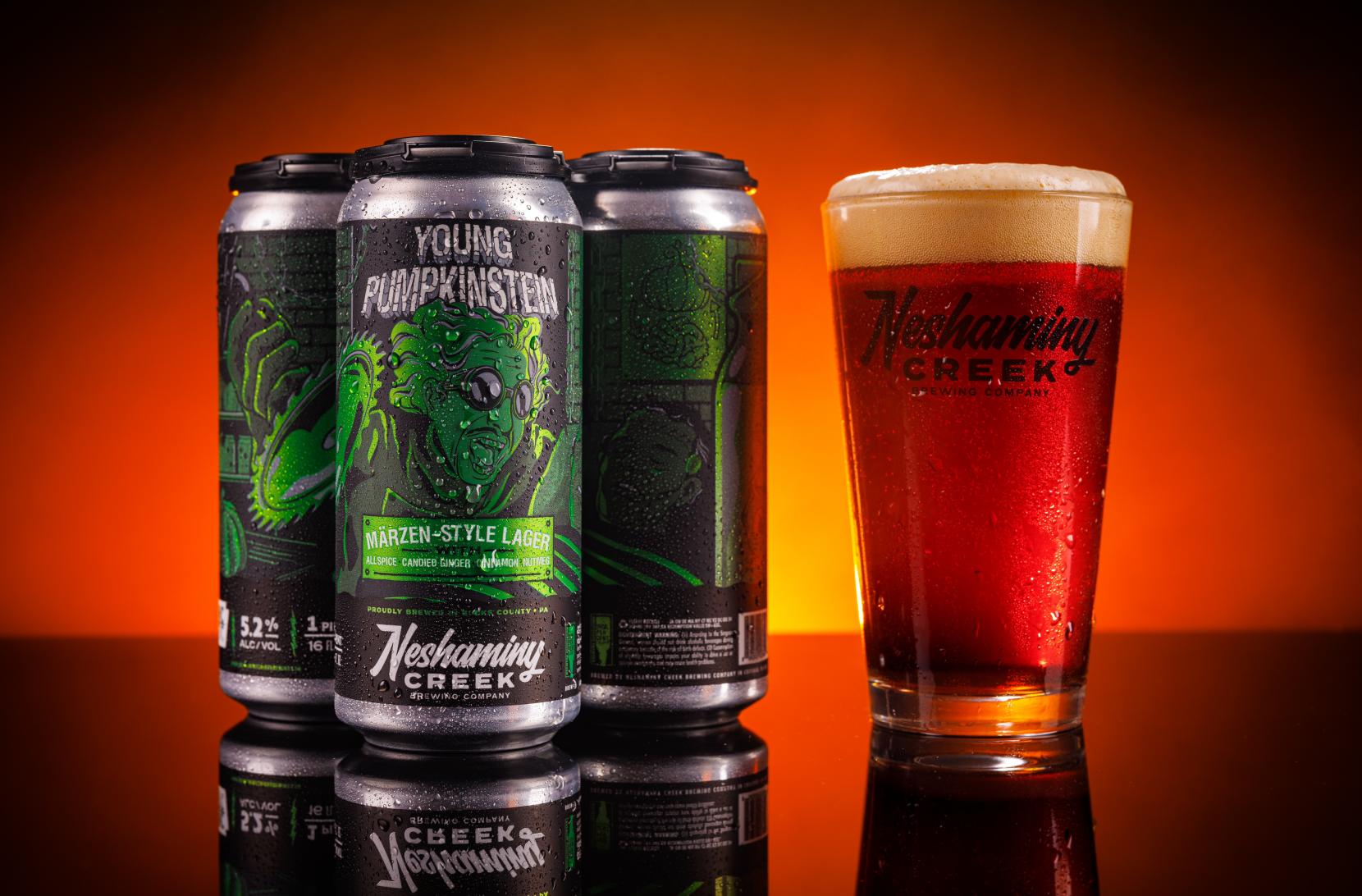 Neshaminy Creek Brewing Co.
Iron Hill Brewery
NEWTOWN 
Pumpkin Ale & Oktoberfest.

Langhorne Brewing Company 
LANGHORNE
Cherry Sour (5.3% ABV). 
Mad Princes Brewing Co.
BUCKINGHAM
Bivalve Curious? Oyster Stout. A Dry Stout brewed with oyster shells from Metropolitan Seafood & Gourmet. It's been described as luscious, glorious,  briny, tasty, quixotic. Which way do YOU go? 5.2% ABV.
Moss Mill Brewing Co.
HUNTINGDON VALLEY
Try their Underdog's On Top (RBP) (in cans). Their Mosstoberfest event on September 24 will include lots of fun and games but the most exciting is our Steinholding competition or Masskrugstemmen. Steinholding is a traditional bavarian strength contest. Competitors hold a filled stein of beer (approx 5lbs.) straight in front of them for as long as they can until one person is left in glory.
Naked Brewing Co.
HUNTINGDON VALLEY & BRISTOL 
Passionfruit Highly Appropriate Hazy IPA. 6.6% ABV. Brewed with oats for a fluffy mouthfeel, milk sugar for a tinge of sweetness, and lusciously hopped with Galena and Azacca. We then conditioned it on juicy, mouth-watering passionfruit. Think intense Fruit Stripe gum, tropical gummy bears and assorted fruit snacks with the right amount of hop bitterness for balance that accentuates the paradise factor. Available on draft. Crowler and growler fills.
Neshaminy Creek Brewing Co.
CROYDON, DUBLIN & NEW HOPE
Not one, but FIVE new brews will hit the streets this fall: 
Creekfestbier Lager (ABV 5.2%)

Traditional Märzen-Style Lager It's Creekfest time! This is our traditional German-style Festbier brewed once a year to celebrate the beginning of fall and all of the Oktoberfest merriment that the season brings. Best enjoyed while donning your favorite pair of lederhosen, Creekfestbier Lager is brewed with Pilsner and Munich malts for a medium body and toasty backbone. Herkules and Hallertauer hops balance the bready character with a touch of bitterness. The crisp, dry finish will leave you wanting another liter...or two. Prost!

Punkless Dunkel (ABV 8.8%)

Dark Wheat Ale with Pumpkin and Spices. When we set out to create what we hoped would be a unique pumpkin beer, we decided to brew an imperial version of our old Dunks Ferry Dunkelweizen as the base. From there, we added pumpkin puree to the mash along with more than a dash of all the classic pumpkin pie spices right into the kettle. Dark brown sugar, cinnamon, nutmeg, and allspice all pair perfectly with the banana esters and spicy clove notes imparted by the yeast during its vigorous fermentation. The rich malty body, somewhat sweet character, and warm finish make Punkless Dunkel our go-to brew as Autumn comes into view.

Young Pumpkinstein (ABV 5.2%)

Märzen-Style Lager with Allspice, Candied Ginger, Cinnamon, and Nutmeg. Everyone keeps saying that the pumpkin beer style is dead but despite our best efforts - it's alive, IT'S ALIVE! Young Pumpkinstein is a medium-bodied Märzen-style Lager with a toasty malt character brewed with allspice, candied ginger, cinnamon, and nutmeg. The beer brings to mind freshly baked bread and ginger snaps - a fall favorite around here. The bright pumpkin spices and classic German hops, Herkules and Hallertauer, compliment the Young Pumpkinstein's dry finish. An Abby Normal take on a traditional lager for the fall.

Suspended Animation (ABV 7%)

Cryo Cold India Pale Ale. We headed into the lab to figure this one out because who the heck knows what a Cold IPA is? Our brewers found it in their cold little hearts to give it a go and the results are in - Suspended Animation. We did a cold knock out and let the wort free rise to ferment warm at typical ale temperature but with our house lager yeast. Then we double dry-hopped it with Citra, Mosaic, and the Cryo Pop Original Blend from Yakima Chief Hops - a super-charged hop pellet with intense peach, grapefruit, mango, pineapple, and pine aromatics. As a Cold IPA, Suspended Animation has a super clean profile boosted by the use of flaked rice for a decisive crispness. Chilled to perfection!

JAWN of the Dead (ABV 6.5%)

Red Rye India Pale Ale. Everyone thought this style was dead and buried but somehow, it has returned. JAWN of the Dead is our new Red Rye IPA - a resinous revival brimming with Apollo, Ekuanot, Mosaic, and Nuggets hops. With 20% rye malt, this beer's undead body is bready and toasty with a spicy bite that accentuates a pronounced bitterness. There's no escape from JAWN of the Dead's notes of pine, berries, and grilled tangerine - one of our most horrifyingly delicious creations yet! We're proud to announce that we'll be teaming up with The George A. Romero Foundation and JAWN of the Dead will serve as a fundraiser with 10% of the proceeds going towards the foundation's efforts. If you're not familiar, the GARF is dedicated to honoring the life, work, and cultural influence of George A. Romero, known as "The Godfather of Horror" and the pioneering filmmaker behind The Night of the Living Dead series. The foundation mainly focuses on supporting a new generation of filmmakers and artists inspired by his legacy through scholarships and fellowships while also restoring and preserving George's work.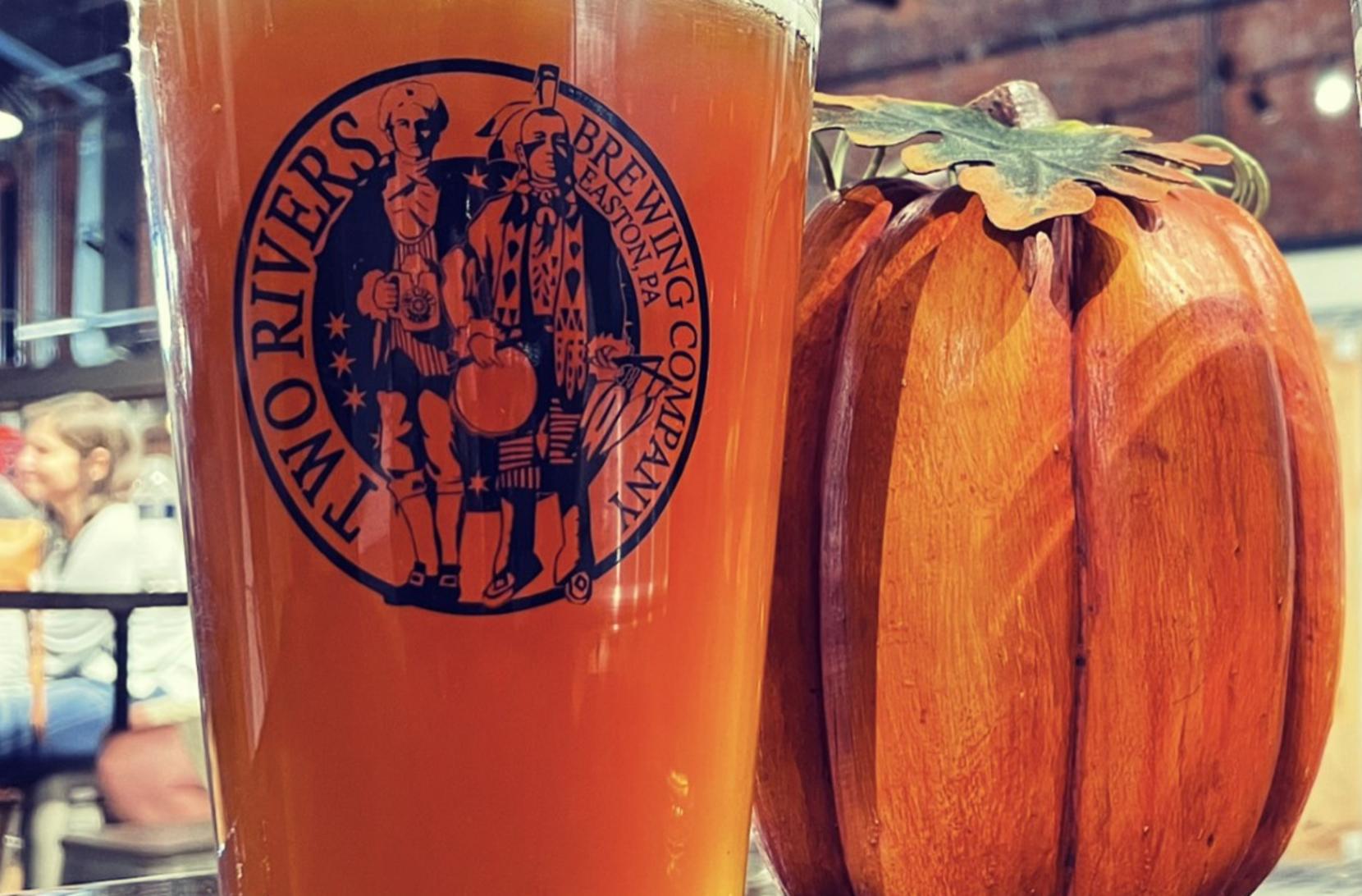 Newtown Brewing Co.
NEWTOWN
"Big Gulps, Huh? Alright!" (4.8% ABV) A clean, flavorful American lawnmower beer. Contrary to the style name of "Cream Ale" this has NO milk sugar and does NOT taste like cream soda. This is an American Light beer with a late hop addition of Hallertau Blanc and Cascade. An easily crushable brew meant for "Big Gulps".
Odd Logic Brewing Company
BRISTOL
Time Is An Illusion is a 6.5% Hazy IPA that was hit in the whirlpool with Citra & Motueka in the whirlpool and then double dry hopped with Citra, Motueka & El Dorado resulting in a beautifully soft and citrus fueled gem that is sure to please your palate.
Red Lion Brewery
QUAKERTOWN
Not Grandma's Strawberry Oatmeal (5.7% ABV) This easy drinking nitro summer fruit beer was brewed with oats and conditioned on a light amount of local strawberries - just in time for strawberry season! Reminiscent of honeydew melon, strawberry shortcake, but definitely not grandma's strawberry oatmeal. 
Second Sin Brewing Company 
BRISTOL
The Stinger (5.8% ABV). Hazy IPA made with Florida Orange Honey and hopped with Citra, Idaho 7, and Loral Cryo. This beer is a Citrus bomb. Tropical fruits like grapefruit, orange, and apricot from the the Citra and Idaho 7 blend with the lemony-citrus yet herbal Loral Cryo. This beer is balanced out nicely with Florida Orange Honey that comes of slightly sweet and citrusy with a dry finish.⠀
The Proper Brewing Co.
QUAKERTOWN
Stop in this spring to try Pucker Up! Sour Series Cherry, Teddy is a Weirdo Hazy IPA, and Gabi Wit all on tap.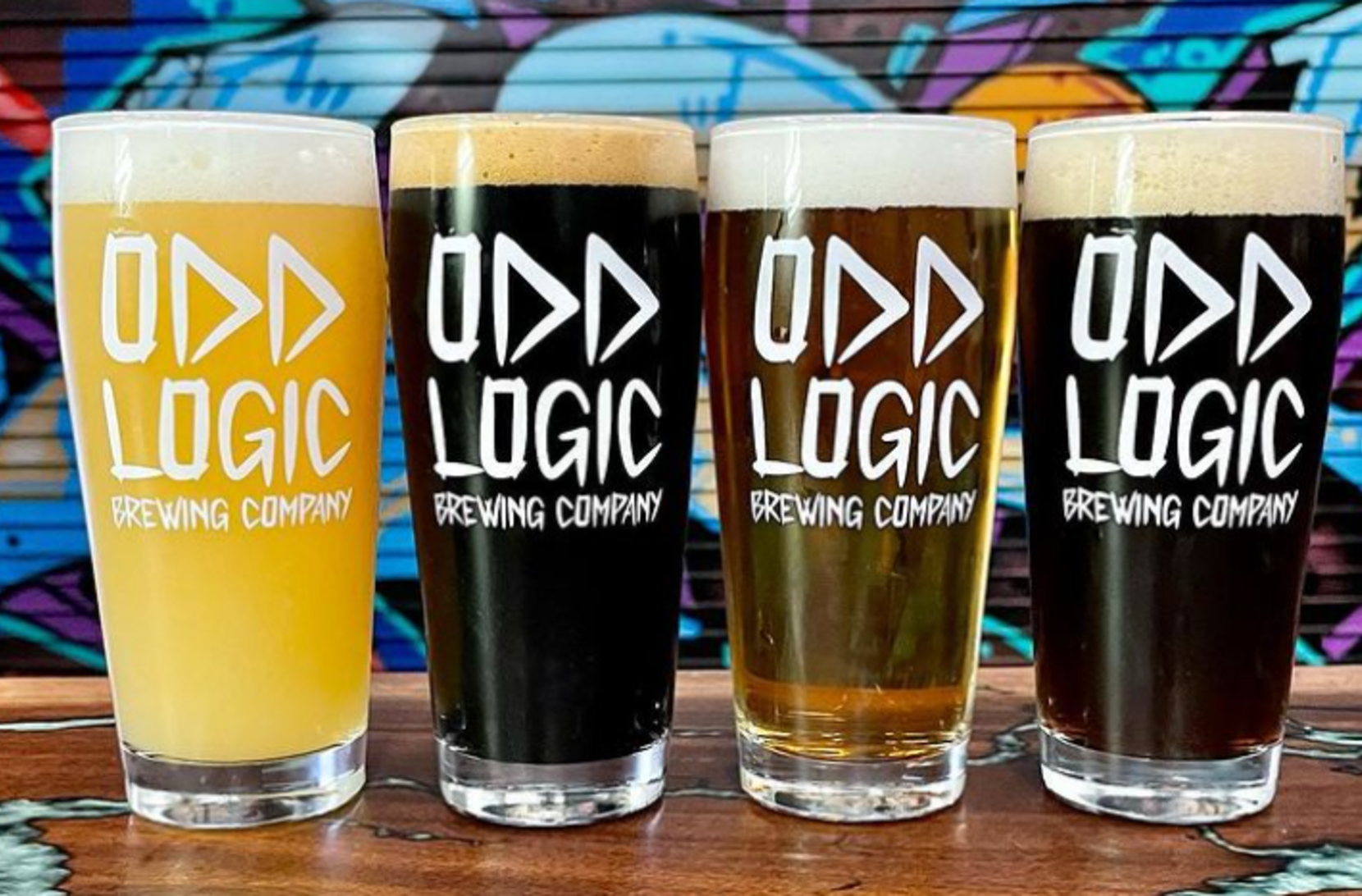 Triumph Brewing Co.
NEW HOPE
Saison (6.0% ABV) A classic farmhouse ale conditioned on oak. Tasting notes of citrus, coconut husk, and vanilla with a dry effervescent finish.  Perfect for warmer weather.
Two Rivers Brewing Co.
QUAKERTOWN
Seven Spirits Pumkin Ale (5.3% ABV) Amber ale brewed with pumpkins and pumpkin pie spices. In Fall of 2013 and Fall of 2014 ghost hunters from Makoul Paranormal stayed in the brewery overnight and used their sophisticated recording equipment to identify seven spirits that live in the building. 
Vault Brewing Co. & Vault Taproom
YARDLEY
Nitro Sweet Potato Ale.

Warwick Farm Brewing
JAMISON
Hills of Hops & Haze is back! Enjoy this collaboration beer between Warwick Farm Brewing and Visit Bucks County while it lasts. This Hazy IPA is heavily dry-hopped with Simcoe, Mosaic, and experimental hop 586. Oats were added to the mash to increase the mouthfeel.