Top Seasonal Brews 
The holidays are right around the corner! This holiday season, try all the winter brews - available for pick-up of course - along the Bucks County Ale Trail. Try them all with your passport!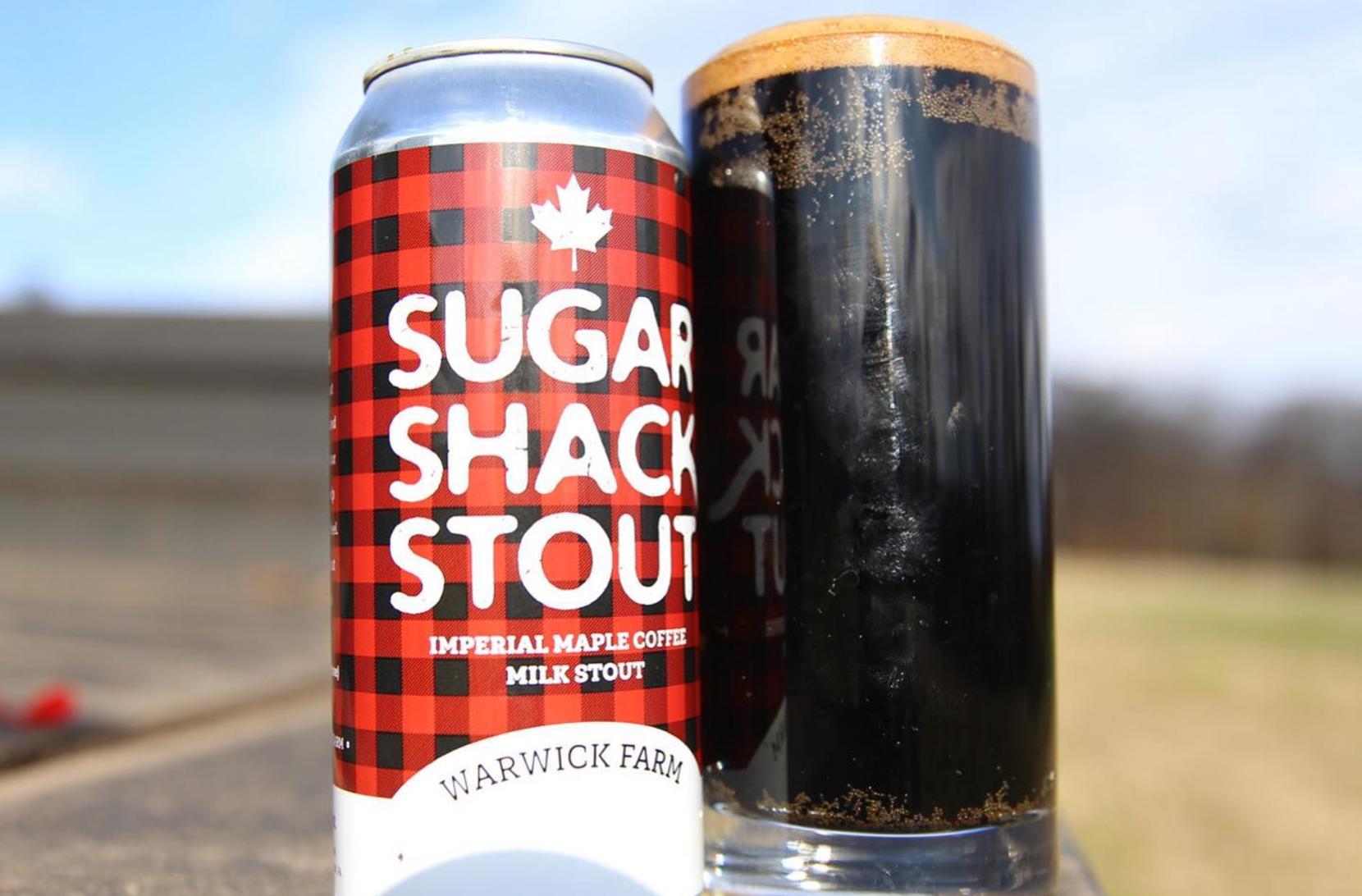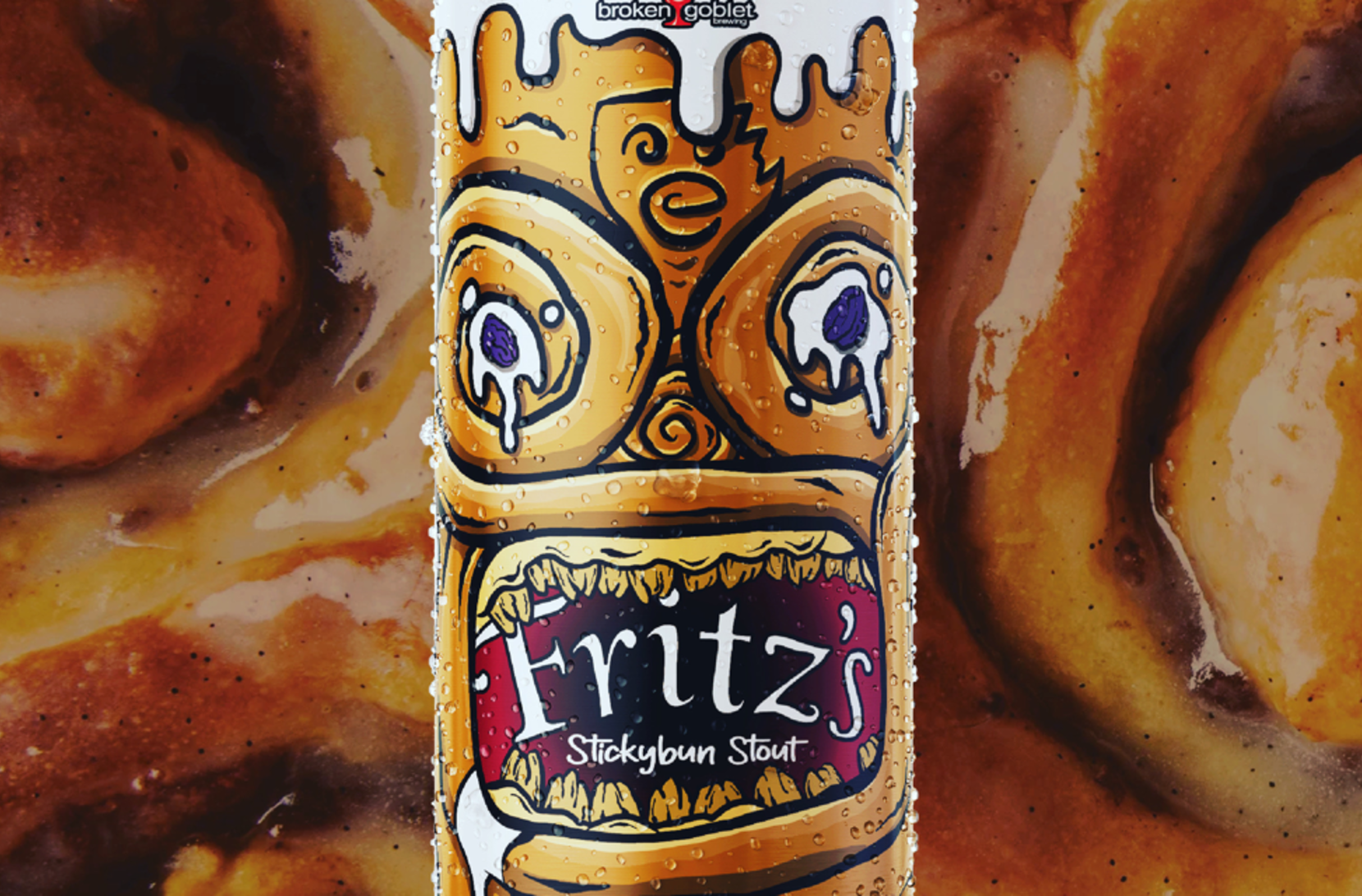 Broken Goblet Brewing
BENSALEM
Why only try one holiday brew when you can taste all four? The specialized holiday pack features the brand new Fritz's Sticky Bun Stout, as well as all three of their Wasteland Warriors: Candy Cane, Blueberry Maple French Toast, and Sugar Cookie. Order them online for the holidays.
Bucks County Brewery 
PIPERSVILLE 
Bucks County Brewery knows the best things come in three's. That's why they have released three versions of their Oatmeal Stout. You can start with the Wood Ape Oatmeal, which is slightly roasted with a lovely mouth feel. For the next round, try Wood Ape's Brunch blended with Homestead Coffee Roaster's coffee and hazelnut. Finish sweet with the vanilla and cinnamon flavors in their Wood Ape Monster Cookie.
Free Will Brewing Company
PERKASIE & PEDDLER'S VILLAGE
Peel & Petal and unwind with soothing chamomile, orange and coriander. Crisp and delicate with floral spiced aromas, it is the perfect brew to help you relax through the holidays.
Geronimo Brewing
DOYLESTOWN
Named after the venerable B-52 Bomber, they took their B.U.F.F. Stout recipe and added lactose to create this big, rich, and powerful, yet smooth stout. A heaping of chocolate and coffee malt create a nice deep rich flavor for you to savor as you ponder the world. Consider drinking it in your wingback chair, while wearing your smoking jacket.
Great Barn Farm to Glass Tap Room
NEW HOPE
Get your gears loose – drink Tractor Juice Milk Stout (6.4% ABV). It's insanely good and now available in four-packs. Tractor Juice doesn't apologize for beating up your tongue with dark chocolate, caramel, and coffee flavors. This juice is so good it is easy to drink a pint or two. Available on tap at Great Barn Taproom in New Hope, online for pre-orders, and from the Kintnersville farm to pick up.
Iron Hill Brewery
NEWTOWN 
Forget gifting chocolates, give your loved ones what they really want. The Pig Iron Porter is the classic darkness and fullness you love, but mixed with chocolate notes at 6.2%.
Langhorne Brewing Company 
LANGHORNE
No one gives a schnitzel - you have to taste their Oktoberfest brew!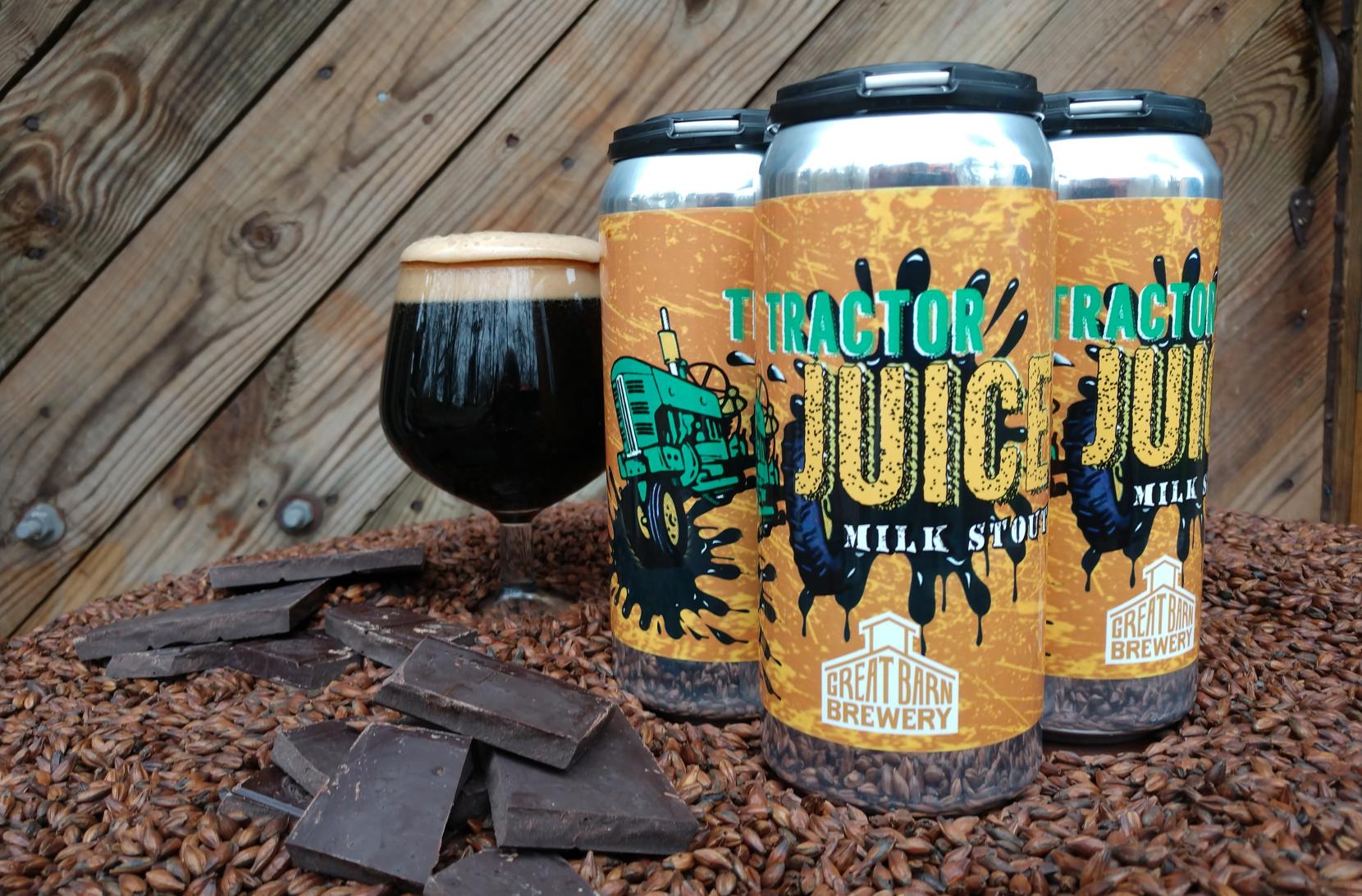 Mad Princes Brewing Co.
DOYLESTOWN
Apparently, it is not that weird to taste the snow, at least as long as it's the Snow Eater beer! It was built to showcase the best Pennsylvania hops and is available to ensure you have no shame picking one up.
Moss Mill Brewing Co.
HUNTINGDON VALLEY
It doesn't get any more indulgent than the Raspberry Mocha Latte Stout. Brewed with lactose, raspberries, cocoa nibs, coffee and vanilla beans, it'll send your taste buds for a whirl.
Naked Brewing Co.
HUNTINGDON VALLEY & BRISTOL 
Flavors found only in folklore of fresh cut holiday pine boughs, juicy, freshly peeled clementines, and delightfully sticky resinous Concolor fir sap in Krampus Cat (6.6% ABV). The addition of flaked oats gives a fluffy, soft mouthfeel. If this is the present Krampus brings, then we're happy to misbehave. 
Neshaminy Creek Brewing Co.
CROYDON & NEW HOPE
Are you coo coo for coconut? Then their Mudbank Milkstout is perfect for you. Brewed with chocolately flavors and coconut cream, this unique brew is sure to drive you wild.
Newtown Brewing Co.
NEWTOWN
A Dark Knight reference You Merely Adopted the Dark, I Was Born In It makes its very appropriate release on Black Friday. The 10.1% chocolate peanut butter Russian Imperial Stout is said to be as dark as the city of Gotham.
Odd Logic Brewing Company
BRISTOL
Cider season does not have to end in November, especially when if you stay true to winter hues! Sir Charles Cranberry Cider is all that and more at an intriguing 6.5%.
Red Lion Brewery
QUAKERTOWN
They say you spend a good part of your life dreaming, even when you are awake. Lucid Cream embodies that suggestion as it brings to life the nostalgic flavor of ginger cream that will leave you saying "pinch me."
Second Sin Brewing Company 
BRISTOL
Forget your grandma's recipe, It's SUPER Cobberlin Time. This mixed berry-cobbler style sour ale is with made lactose, cinnamon, vanilla, blueberry, raspberry and blackberry. It's all your favorite cobbler flavors, but taken to the next level with this ale. 
The Proper Brewing Co.
QUAKERTOWN
We heard Santa is sick of the standard milk and cookies. Step up your game and leave him a glass of Franklin's Cookies with Vanilla Crème Brulee. After leaving him a beer brewed with Chocolate Malt, Roasted Barley, Oreo and Vanilla Crème Brulee coffee, you can be sure the presents he leaves will be just as sweet.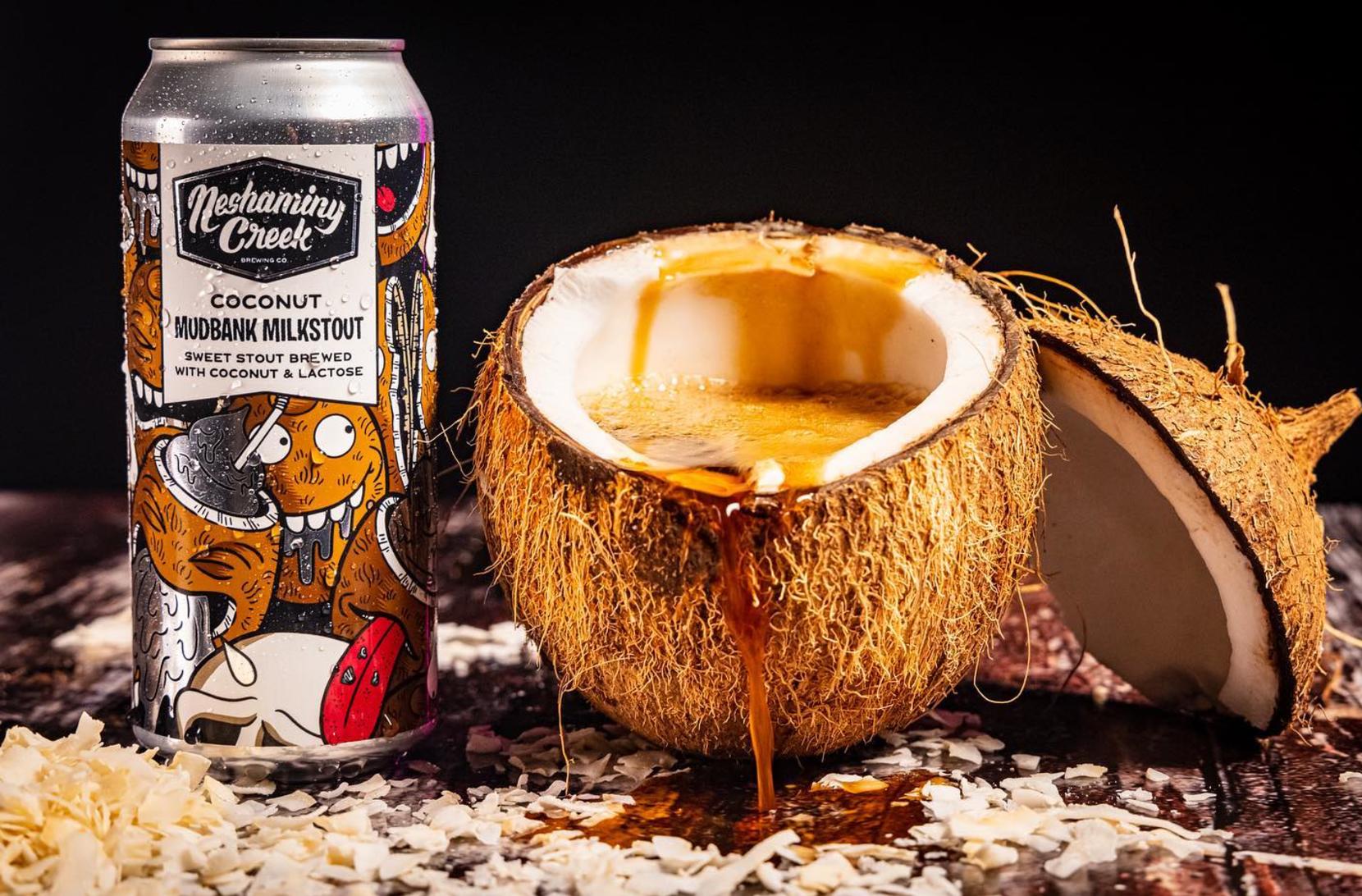 Neshaminy Creek Brewing Co.
Tilt'em Back Brewing Company 
CHALFONT
Throw Your Hands Up & Stout for Tilt'em Back's Russian Imperial anniversary beer! This dessert beer is made to be celebrated with a harmonious blend of coffee, chocolate, vanilla beans and cinnamon sticks.
Tower Hill Brewery
CHALFONT 
We know everyone gets a little bitter during the holidays so why not have a beer to match the attitude. The Special Bitter is a traditional English pub ale with a smooth caramel flavor balanced with Noble hops. 
Triumph Brewing Co.
NEW HOPE
Triumph Brewing Company is currently closed due to the COVID-19 pandemic. Please visit their website for more information.
Two Rivers Brewing Co.
QUAKERTOWN
A beer made for winners! In 2018, the Bangor Slate Baltic Porter was awarded the bronze medal at the Great American Beer Festival and the gold medal at the World Beer Cup. The beer's fitting title is inspired by the slate mined just North of Easton in Banger, PA, which was regarded as the best roofing in the world due to its exceptional density.
Vault Brewing Co.
YARDLEY
Warm up at the bonfire with the Fat Tail Peanut Butter S'mores Stout. As you sip on this 8.5% Stout you'll be greeted with notes of chocolate mousse, butter, marshmallow fluff, and everyone's favorite — s'mores!
Warwick Farm Brewing
JAMISON
Start the day off right with this coffee-like beer. Sugar Shack is made with a classic coffee roast and aged with lots of maple syrup for the ultimate a.m. pick me up.