Top Seasonal Brews 
Warmer weather is nearly here! Try new releases and favorite flavors of these spring and summer brews along the Bucks County Ale Trail. Try them all with your passport and get the latest Bucks County Ale Trail t-shirt!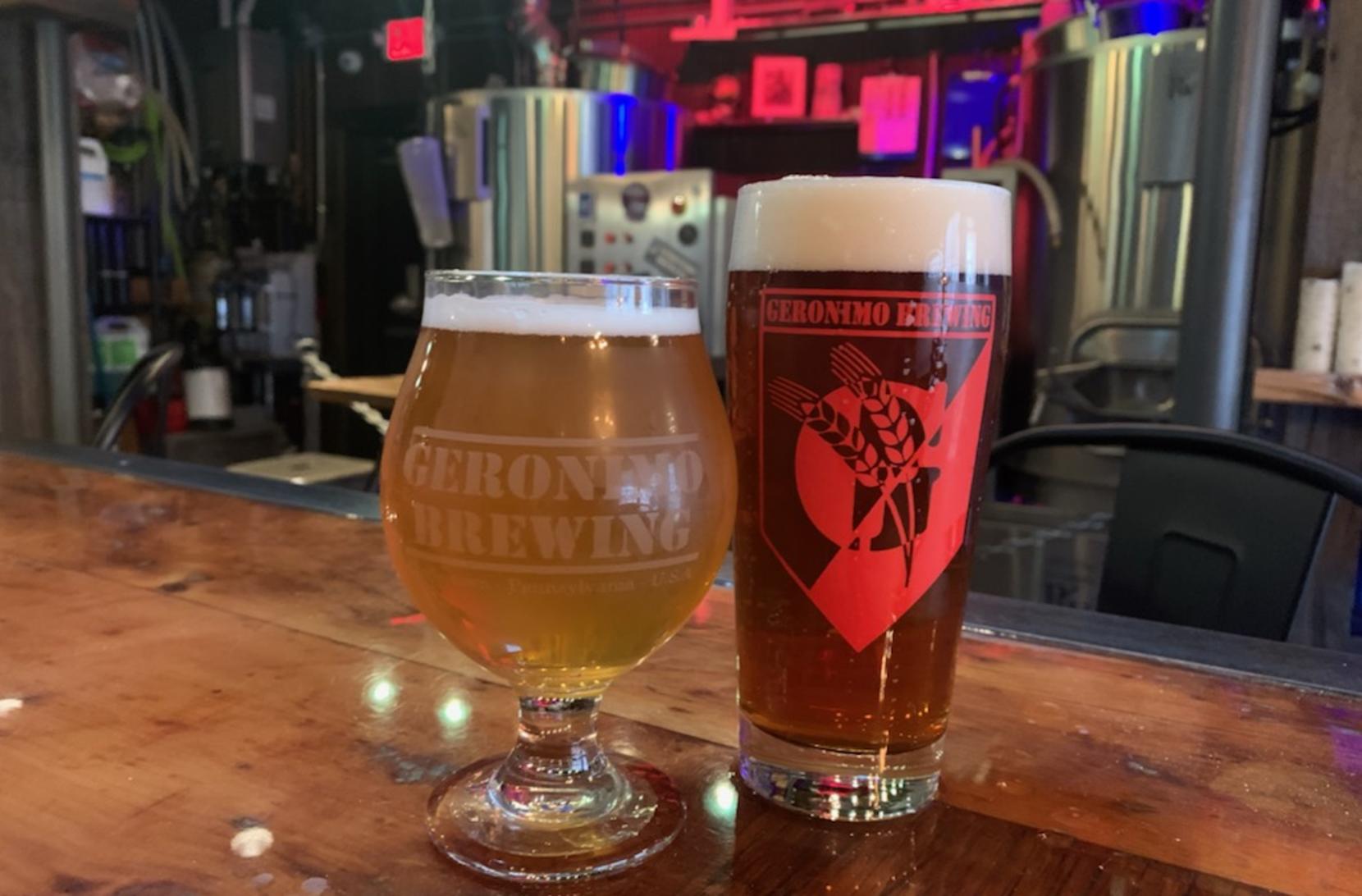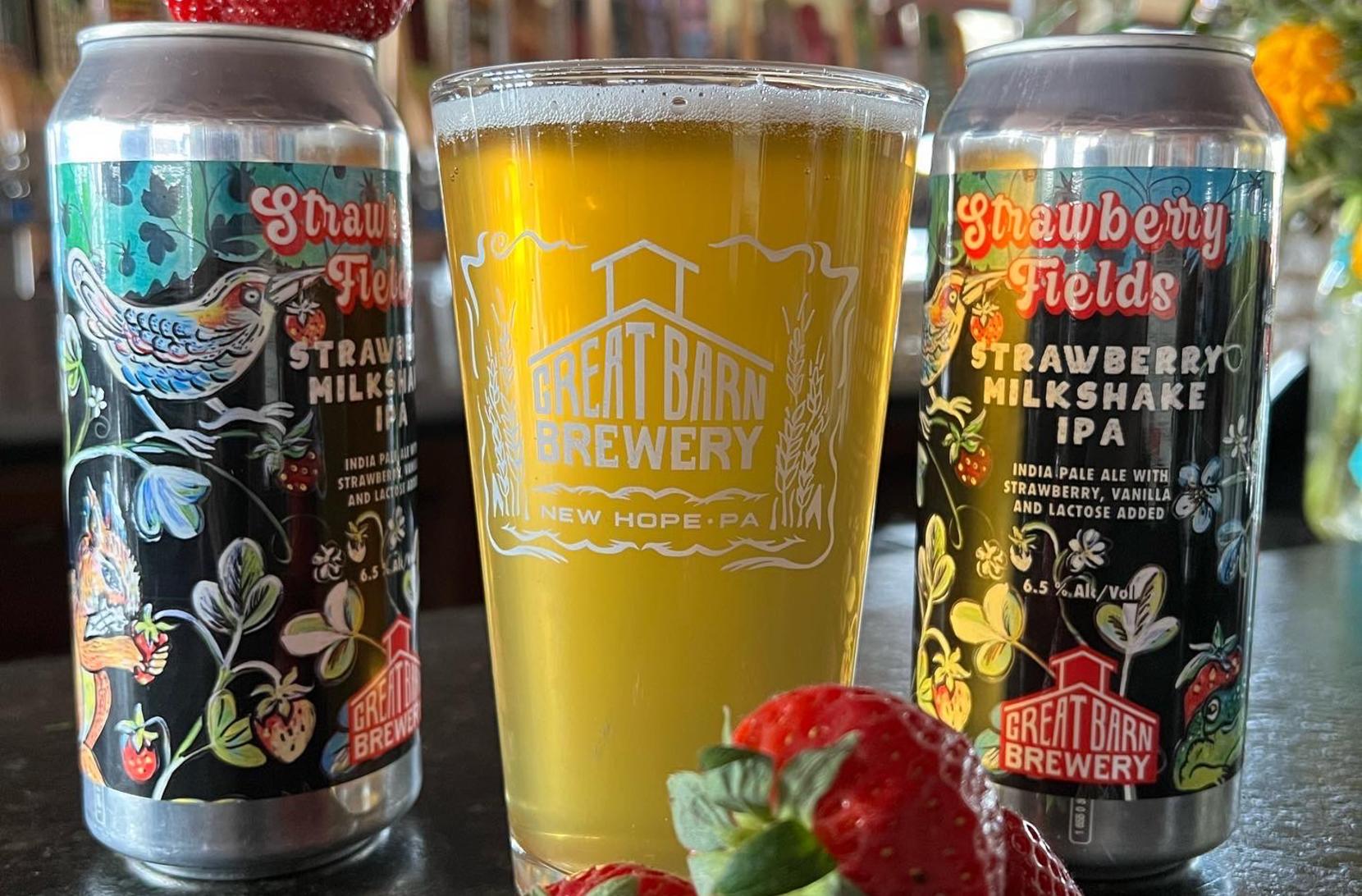 Great Barn Brewery - Strawberry Fields
Aristaeus Craft Brewing Co.
LANGHORNE
A Scottish Wee Heavy Ale and a Belgian Tripel with a surprise holiday-inspired ingredient will both make their debut in the taproom in December. Stop on in - the brewery will be adding clear side panels to the pavilion to enclose it for the winter, and also adding a large enclosed tent with heaters in the beer garden to make that available all winter too.
Bitchin' Kitten Brewery
MORRISVILLE
Cheshire Cat Bourbon Barrel Porter (9% ABV) The bold roasted flavor, with a hint of chocolate, blends with bourbon barrel oak to create a complex, but very approachable porter. It's finished off with sweet notes of maple syrup, fruit and caramel.
Broken Goblet Brewing
BENSALEM
My Last Lemonade-infused Bubba's Tea Bag. This green tea features lemon and orange peels, apple pieces, marigold flowers, strawberries and vanilla, and is delicately balanced within the fresh wheat base. For those interested in these very special tea infused ales, this is a nice way to jump in! 
Bucks County Brewery
PIPERSVILLE 
Sparkle Bomb (5% ABV) The fruited sour beer is packed with a one-two punch of pineapple and kiwi and is exploding with flavor. Feeling sour? Your thirst needs a burst of Sparkle Bomb!
Free Will Brewing Company
PERKASIE & PEDDLER'S VILLAGE
Garcia's Forest (7.1% ABV). An IPA brewed with flaked oats and wheat, hopped both in the whirlpool and during fermentation with Citra, Mosaic, and Chinook. Notes of grapefruit pith, tangelo, and white peach.
Geronimo Brewing
DOYLESTOWN
Resolve (5.1% ABC) In a global effort to help Ukraine from breweries, $2.00 from every pint is being donated. The beer is a Pale Kellerbier (young lager) with a slight cereal/bready character and a perfectly balanced floral and spice hop note. At 5.1% it's a great light springtime beer that will help a worthy cause. Geronimo will also have on tap new favorites, Vienna Lager and General Bradley's Citra Blonde, and will be brewing another batch of the Desert Fox Pilsner. And of course a steady stream of Pale ales and IPAs.
Great Barn Farm to Glass Tap Room & Great Barn Taphouse
NEW HOPE & WARRINGTON
Strawberry Fields Strawberry Milkshake India Pale Ale (6.5% ABV) No blender required for this kind of shake. Bucks County grown and brewed to the core! Brewed with our own farm grown blend of Pilsner and Rustic malts, flaked oats and wheat and dry hopped with strawberry puree, this milkshake IPA brings all the boys to the barn. Hints of strawberry, and vanilla pervade this beer. Creamy hints of lactose. Triple dry hopped Citra, Mosaic, and Motueka hop. Try it at Peddler's Village Strawberry Festival weekends in May!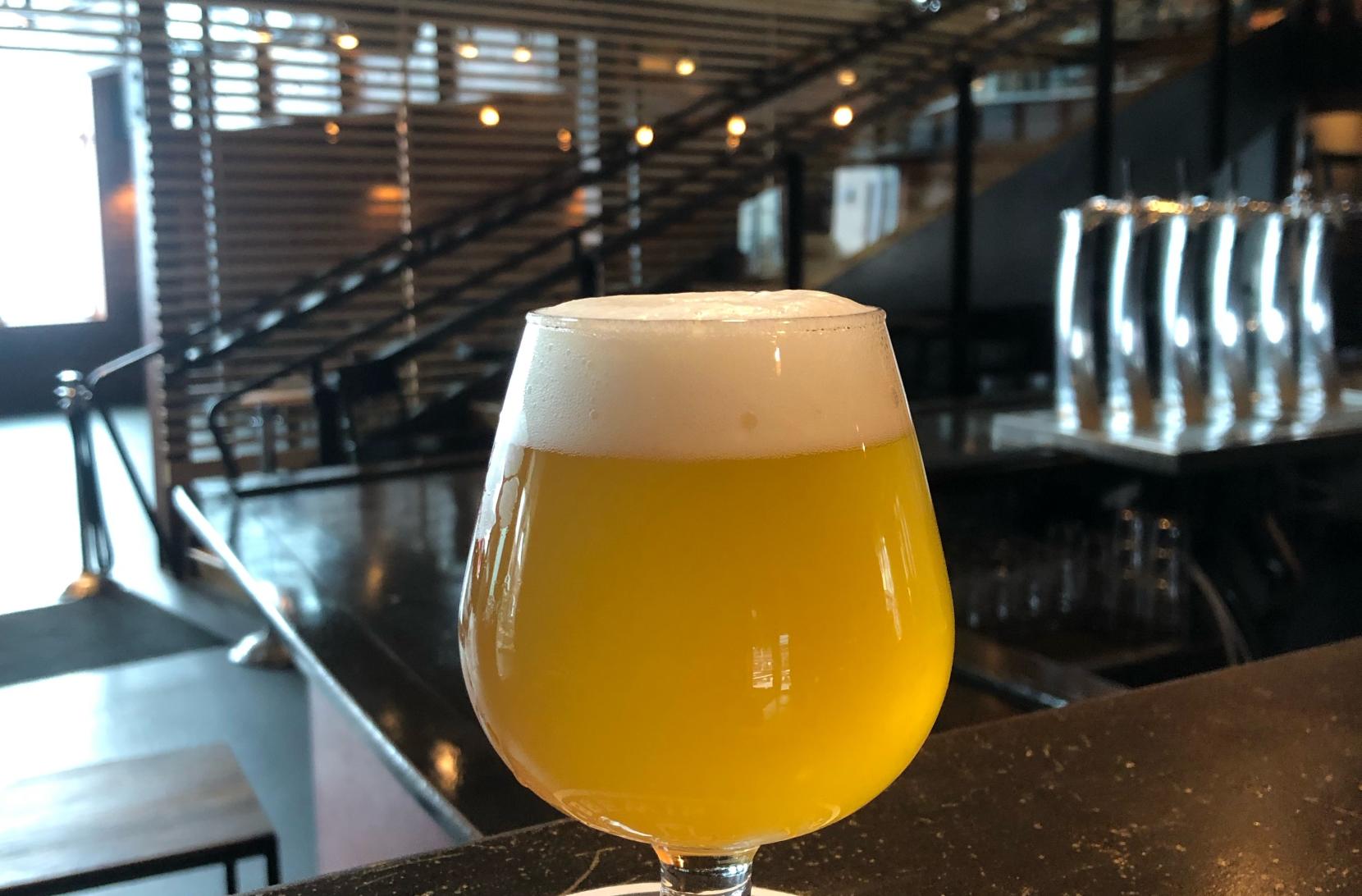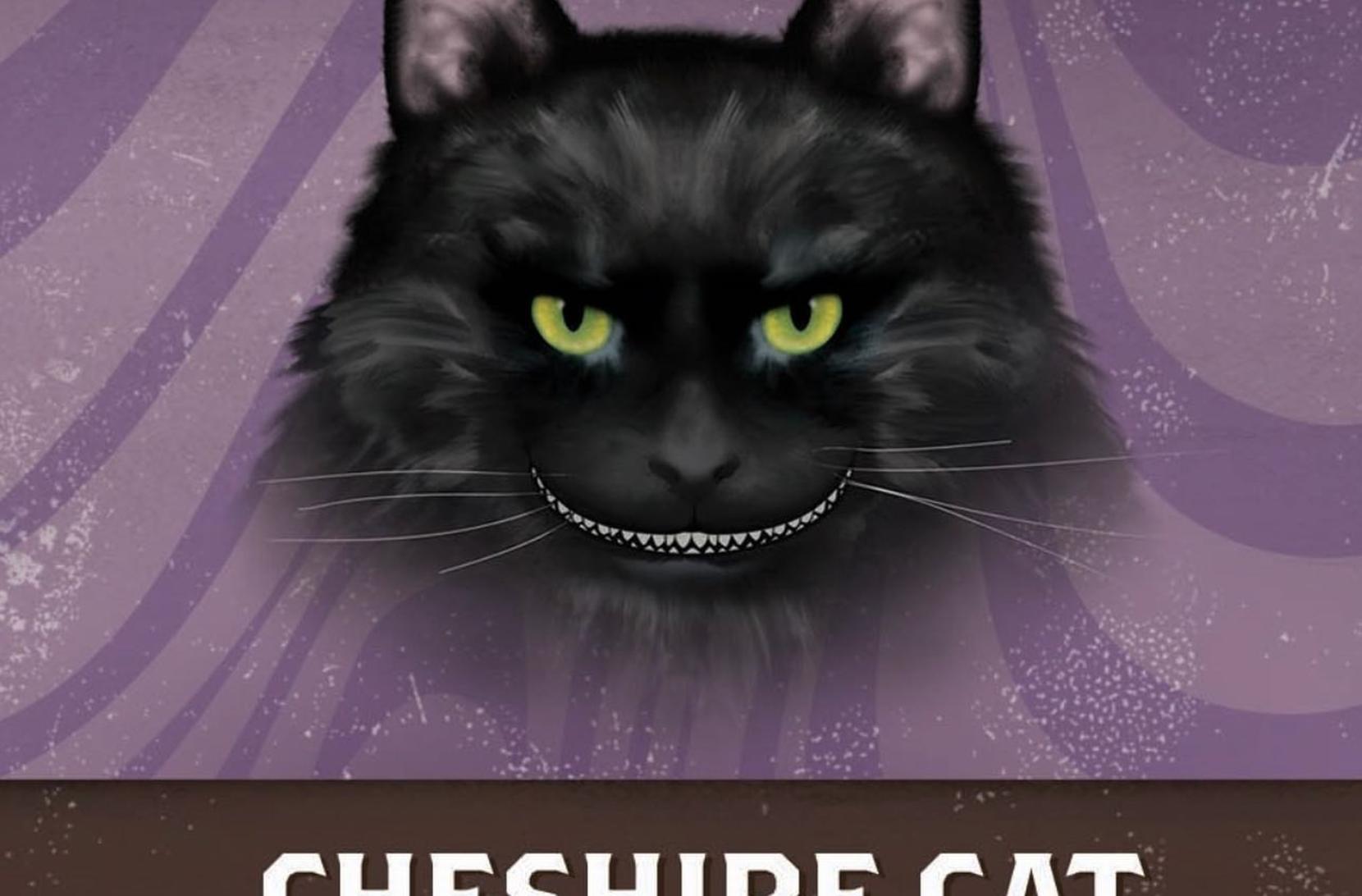 Bitchin' Kitten Brewery - Cheshire Cat
Iron Hill Brewery
NEWTOWN 
RESIST Ukrainian "Anti-Imperial" Stout (9.8% ABV). This jet-black, full-bodied Imperial Stout is full of rich, roasted malts and was aged in Utopias Barrels. This is boisterous beer, clocking in at 9.8% ABV is balanced by notes of dark cocoa, espresso, sherry and vanilla. Also try Rye of the Tiger (5.3% ABV), an award-winning Pig Iron Porter aged for three months in Dad's Hat Rye Whiskey Barrels. It is dark & roasty with the featuring flavors of coffee, toffee, chocolate with the spicy & sweet aroma of rye and vanilla

Langhorne Brewing Company 
LANGHORNE
Cherry Sour (5.3% ABV). Try their limited edition fruited sour ale while you can!
Mad Princes Brewing Co.
BUCKINGHAM
Biere d'Avril (7.7% ABV). A farmhouse ale traditionally made for keeping as a provision throughout the year. Ours is made as a just reward to end a tough day on the bike, or at work. Liberally hopped with Strisselspalt. But it's really all about that Malt. Is it Belgian? Is it French? We say Vive la France!!
Moss Mill Brewing Co.
HUNTINGDON VALLEY
PA Pride Double Hazy IPA.This Hazy DIPA starts with a warm malty foundation—consisting of a blend of locally sourced Keystone Pale Ale, Colonial Pilsner, Pale Wheat malt, & Rolled Oats. The South African hop blend offers characteristics of red berries, iced tea, pineapple with a dank resinous smooth finish.
Naked Brewing Co.
HUNTINGDON VALLEY & BRISTOL 
Olin (5.5% ABV). Old Fashioned-inspired Red Ale in Rye Whiskey Barrels with Fabbri Amerena Cherries, Tangerine & Angostura Bitters. "One of my fondest memories was getting to eat the cherry from my grandfather's Old Fashioned while we sat on the dock after a long sun-soaked day of boating on the Delaware River. Olin was my Pop Pop, and my childhood memories are filled with adventures, along with my cousins, aboard his boat, The Wanderlust."-Shawn Dulee, Co-owner.This beer is special to us in the Naked family, and we can't wait for you to enjoy it! We took our Blaze Red Ale - a beer that honors our owner-at-the-helm, Shawn - and aged it in rye whiskey barrels to give all the flavors and tastes of the ever-famous, Old Fashioned cocktail. This beer is a homage to Olin.
Neshaminy Creek Brewing Co.
CROYDON, DUBLIN & NEW HOPE
Not one, but FIVE new brews will hit the streets this spring: 
Pushing Daisies (4.9%)

Pushing Daisies is our new Kölsch Style Ale coming out just in time for spring as everyone wriggles out of winter's cold embrace. Crackery with a light grainy malt character, Pushing Daisies delights with subtle white grape notes imparted by the German Kölsch yeast. The clean and crisp finish is bolstered by the earthy bitterness of Herkules and Tettnanger hops. This German style golden ale will awaken your senses from even the deepest hibernation.

Wayward Wheat (ABV 5.2%)

This Bavarian-style unfiltered wheat ale is fermented with an authentic Bavarian monastery Hefeweizen yeast strain giving it notes of banana, clove, and bubblegum. This one is for enjoying the moments in between. Take a load off and drink in the sunshine.

Aloha Shape of Haze to Come (ABV 8.8%)

This double dry-hopped behemoth starts with a base of white wheat, flaked oats, and flaked wheat. Then, we harness the mystical powers of Simcoe, Ekuanot, and Mosaic hops to combine with the enchanting flavors of passionfruit, orange, and guava for a truly spellbinding brew!

Bendy Weisse (ABV 5.2%)

This not-so-traditional Bavarian-style Hefeweizen is dry-hopped with Simcoe and Citra hops and bends all the rules and style expectations you might have from a Hefe. Light, airy, and refreshing, this one calls for further inspection.

Miss Erzgebirge (ABV 5.2%)

Our new Keller Pils, brewed with Hersbrucker and Saaz hops, features an heirloom pilsner malt variety and is naturally carbonated. Crafted in honor of the annual crowning of Miss Erzgebirge at our local German-American social club, this naturally cloudy unfiltered German style lager has a soft malt character balanced by a spicy floral hop flavor and bitterness. A touch of hay and citrus notes rounds out the flavor profile of this showstopper.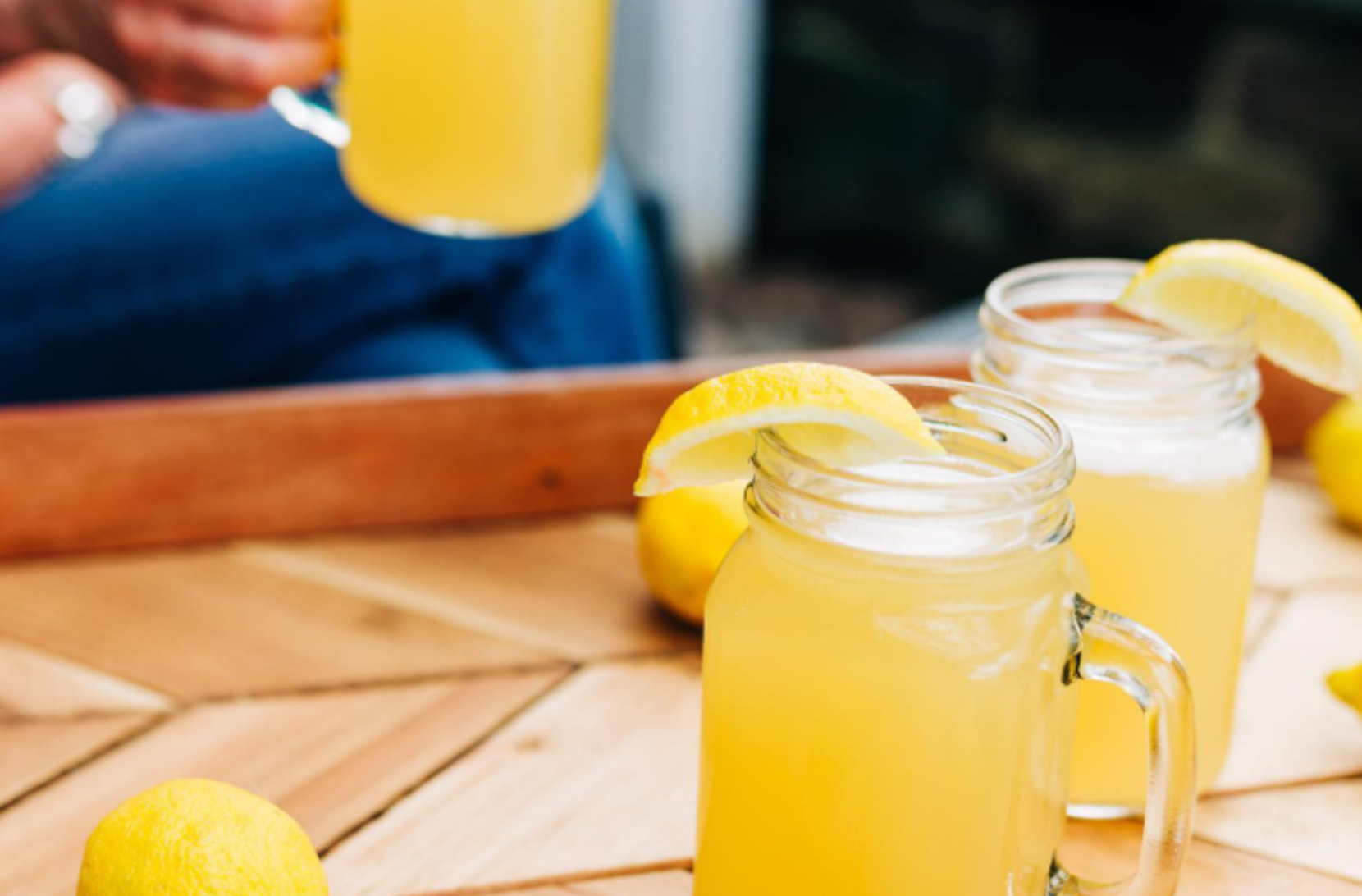 Warwick Farm Brewing - Shandy
Newtown Brewing Co.
NEWTOWN
"Big Gulps, Huh? Alright!" (4.8% ABV) A clean, flavorful American lawnmower beer. Contrary to the style name of "Cream Ale" this has NO milk sugar and does NOT taste like cream soda. This is an American Light beer with a late hop addition of Hallertau Blanc and Cascade. An easily crushable brew meant for "Big Gulps".
Odd Logic Brewing Company
BRISTOL
THE NEW WAVE (5.25%) Hazy New Zealand Pale Ale that is hopped in the whirlpool with Motueka & Rakau and then double dry hopped with Motueka, Nelson & Rakau
Red Lion Brewery
QUAKERTOWN
Dangerine Tream (6.3% ABV) Our fruited sour ale conditioned on 44lbs per barrel of tangerines (that's a lot). On tap for a limited time only at @mccoolesredlioninn Reminiscent of Orange Creamsicle, spiked Fanta, and clementines.
Second Sin Brewing Company 
BRISTOL
Just in time for Phillies opening day on April 8, try Home Phield Advantage and How Heavy This Axe.⠀
The Proper Brewing Co.
QUAKERTOWN
Stop in this spring to try Pucker Up! Sour Series Cherry, Teddy is a Weirdo Hazy IPA, and Gabi Wit all on tap.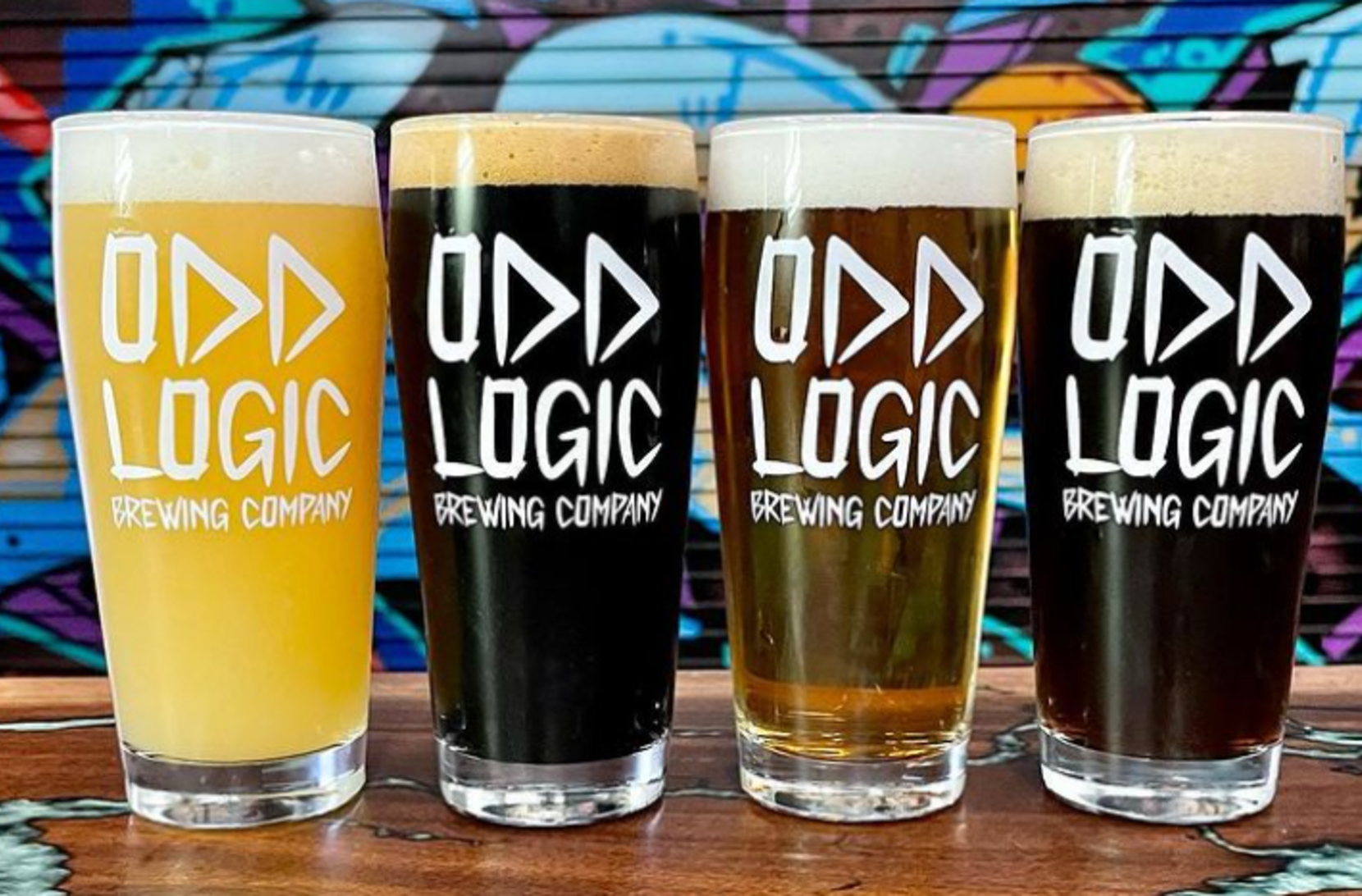 Triumph Brewing Co.
NEW HOPE
Saison (6.0% ABV) A classic farmhouse ale conditioned on oak. Tasting notes of citrus, coconut husk, and vanilla with a dry effervescent finish.  Perfect for warmer weather.
Two Rivers Brewing Co.
QUAKERTOWN
Getter's Island Pale Ale (5.3% ABV) Easy drinking pale ale kettle and dry hopped with Huell Melon and Mosaic. Named after the little island between Easton and Phillipsburg, which is named after Charles Getter, convicted of murdering his wife in 1833. Getter was hanged on the island twice for his crime, the rope broke on the first try. We named the pale ale after Getter's Island, because old Charlie must have been pretty bitter for the thirty minutes it took for them to get another rope.
Vault Brewing Co. & Vault Taproom
YARDLEY
Key Lime Vivid (5.0% ABV). It's back and better than ever! We've upped our seltzer game, and now use real fruit purée to bring the flavor and color. Light and refreshing, this one is just begging to be crushed on a sunny spring day. Best kept cold to ensure quality and freshness.

Warwick Farm Brewing
JAMISON
It's Shandy season! Try Shandy flavors like Cranberry and Tropical at Warwick. They will also be brewing Main Squeeze, which is a Hazy IPA that's hopped with Citra and aged on many pounds of Orange peel.