Sweet Spots
Bucks County may just be the sweetest place you ever explore. Bakeries with fresh pastries, candy and chocolate as far as the eye can see, cafés you'll love, donuts you'll crave and homemade ice cream and water ice to satisfy any sweet tooth.
*The Bucks County Sweet Spots Trail passport and Bucky promotion ended in November 2021, however we encourage you to continue to visit the many unique sweet spot locations throughout Bucks County to shop and taste a variety of sweet treats.
Bakeries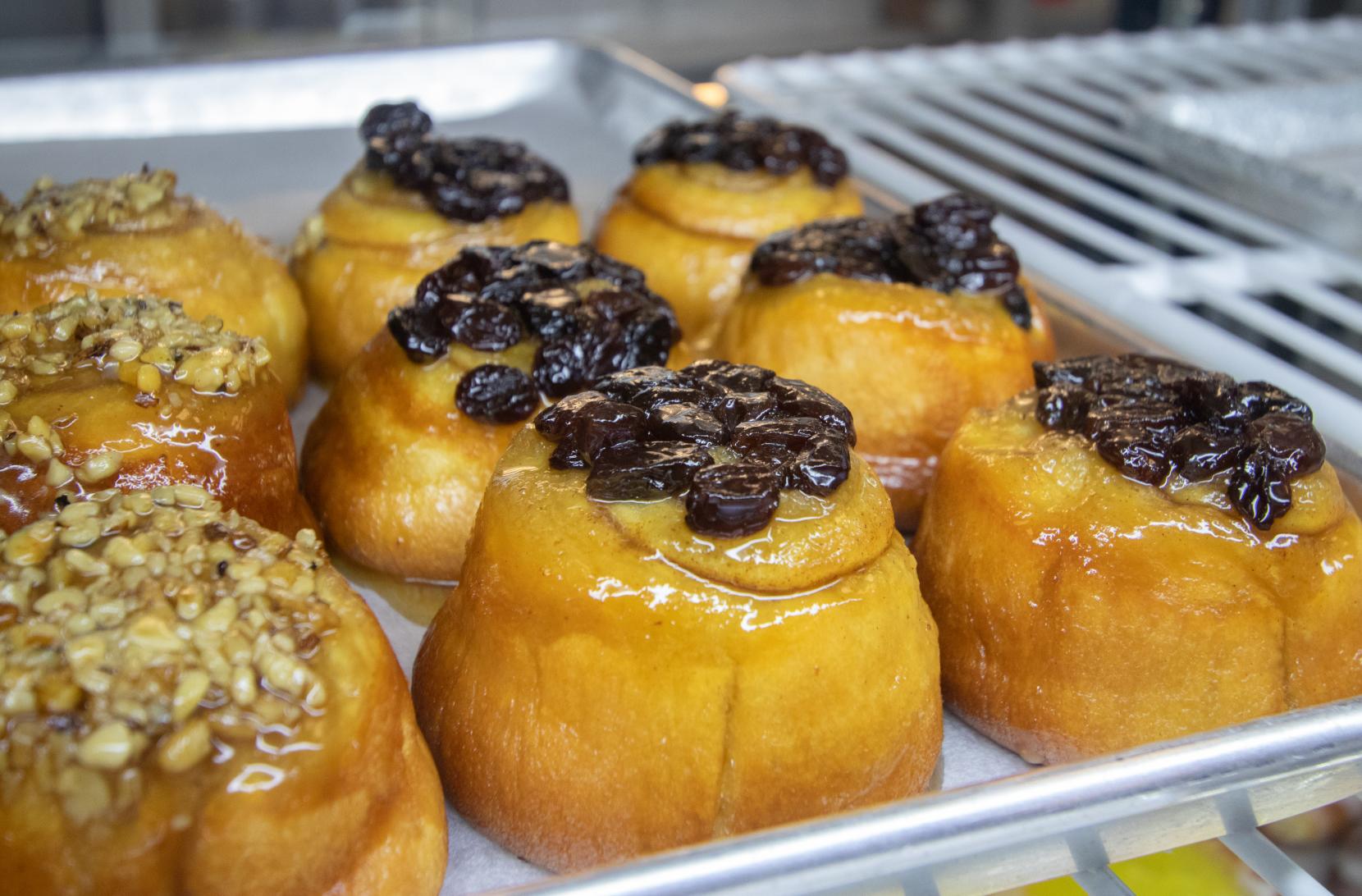 Feat your eyes on cases and cases of goodies at this bakery located in the heart of historic Bristol Borough. Order Red Velvet Cupcakes, Mini Cheesecakes, Cannoli's and more!
Bake Ability, a savory and sweet specialties bakery, serves daily baked goods, baked by individuals with different abilities who will be mentored by professionals.
This cozy café by the river has a certain je ne sais quoi! Order an authentic French pastry and coffee to start your day.
Looking for gluten-free or vegan donuts? This bakery is 100% gluten-free and serves fresh cookies, brownies and muffins daily. Try their old-fashioned cake donuts and Apple Cider Iced variety during the fall months.
Recipes have been passed down from generation to generation at this 100-year-old bakery. Satisfy your sweet tooth with Peanut Butter Cream Pie, Sticky Buns and Buttercake.
Sciascia Confections
Make sure to snap some photos because these desserts are Instagram worthy! Treat yourself to Hot Drinking Chocolate and a few colorful French Macarons.
Savor a variety of cupcakes, scones, muffins, Bundt cakes, cookies and more at this gluten free bakery. Explore their huge selection of vegan options, like their Cherry Almond Scones.
This Chalfont farm market has been family owned and operated for over twenty years. Everything at their bakery is made from scratch including Cannoli's, cakes, breads, pies and gluten free muffins.
From birthday cakes to wedding cakes, this artisanal shop can create it all. Pop in for an Elvis Cupcake which combines favorite flavors of banana and peanut butter.
These charming confections are sure to please! Stop by The Novel Baker inside The Square for beautifully decorated cakes, cupcakes, cookies and macarons.
Cupcake is in their name, but The Lucky Cupcake Company has something for everyone. Everything is made from scratch from specialized filled cupcakes, cakes, cheesecakes, cookies, tarts, bars, muffins, cake pops, and scones.
Papa's Cupcakes are not your regular cupcakes. They are all filled with a complimentary filling. Everything is made from scratch....the cakes, filling and frostings. There are many common and unique flavors to be had.
Candies & Chocolates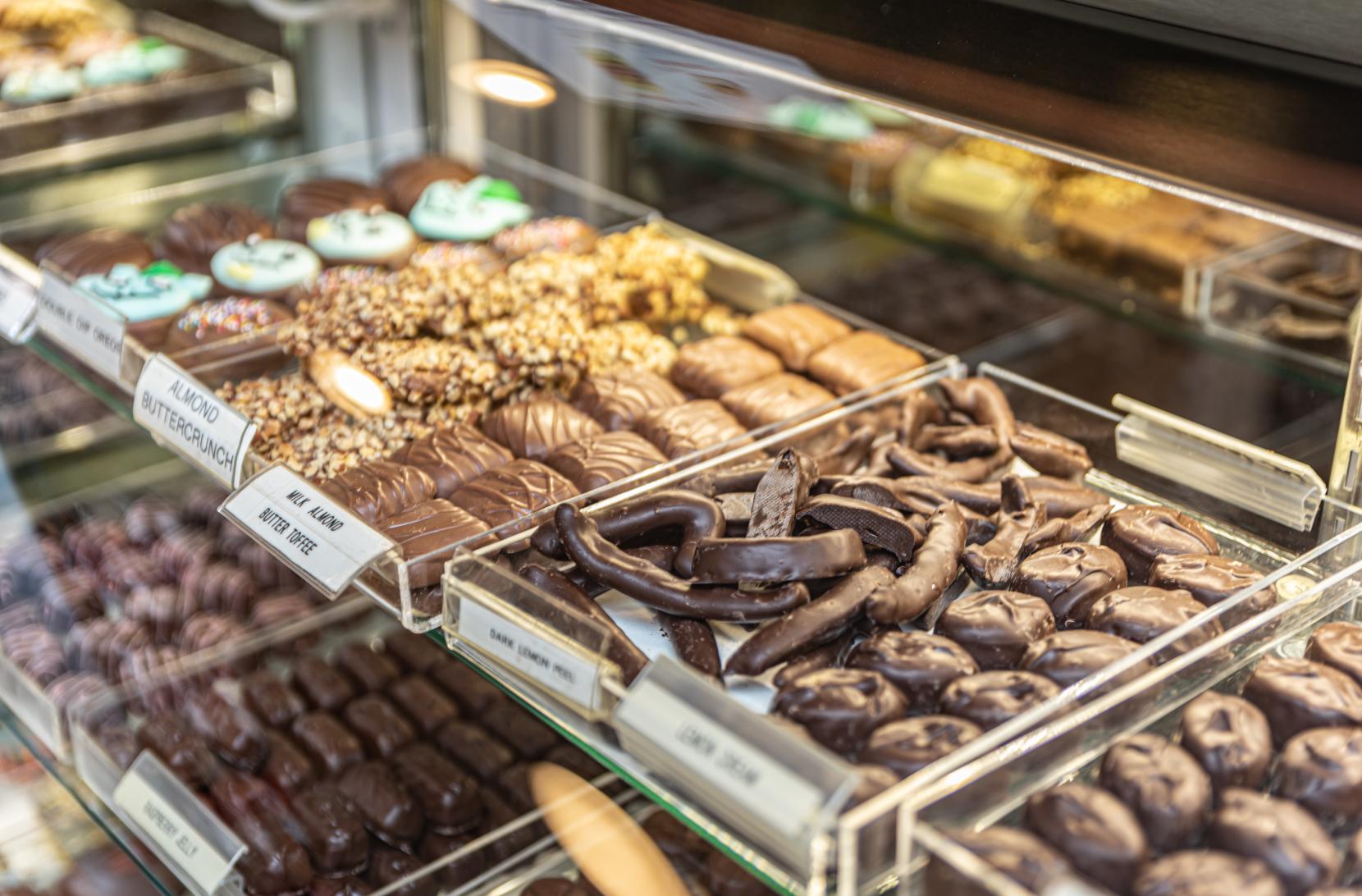 Get ready to feel like a kid in a candy store! Evolution Candy has something for everyone - from ages 1 to 101! Specializing in unique and vintage candies you can't find anywhere else, check out their international candies and chocolates selection (and they have ice cream, too!!!)
Lily's Chocolate Paradise started with her love of everything chocolate, specifically chocolate-covered pretzels. Today, Lily offers a variety of gourmet chocolate covered goodies to satisfy your sweet tooth.  
Calling all chocolate lovers! Naked Chocolate's signature confections are made in small batches for guests to enjoy. If you're looking to warm up for a sweet treat, try a house made Hot Chocolate.
Bring home "The New Hope Collection," a set of chocolates with four classic New Hope landmarks displayed on each piece.
Experience traditional recipes from the late 1880s including signature 'pan candies', truffles, toffee popcorn and chocolate covered potato chips.
Sweet treat lovers can view candy and fudge being made all day long at this Peddler's Village shop! Try their always changing flavors of fudge or a seasonal caramel apple drizzled in chocolate and topped with pecans.
Five different generations of candy and confectionary makers have been delivering beloved classics at this Warrington shop. Bring home chocolate covered pretzels, salt water taffy, fudge, caramels and more!
Check out Magic Arts Studio & Sweet Treats Too for a great selection of candy and treats, from sweet to salty, sugar free, gluten free, and vegan! Visit the studio to choose your own or order online for pick up or delivery.
Specializing in European style confections, this shop only uses Belgium's finest chocolate. Their Signature 8 Piece Set is the perfect sampler!
Cafes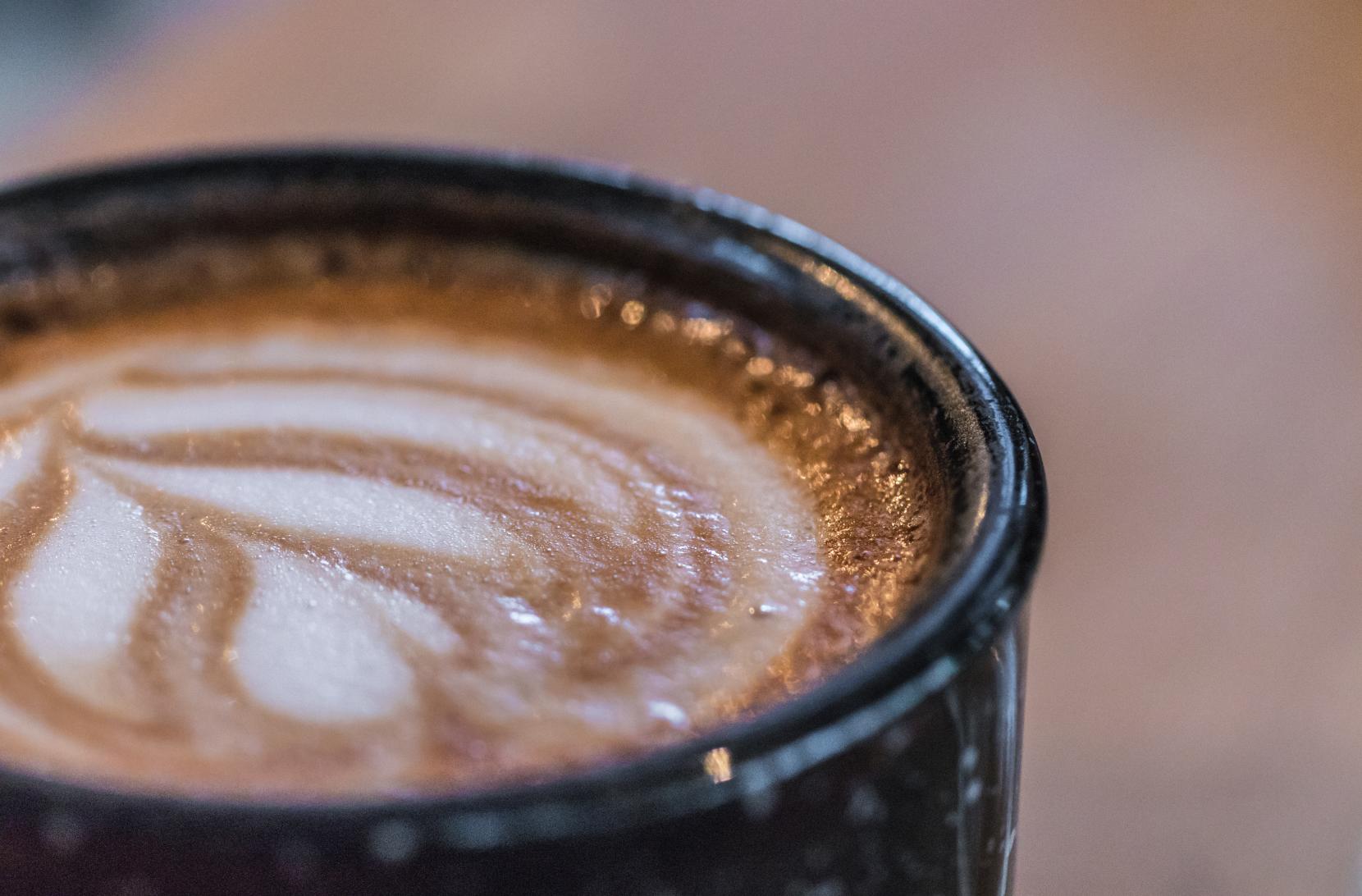 Sip on an eye-catching latte or choose from a variety of pastries like a lemon bar or blueberry scone!
Grab a unique roast by Counter Culture Coffee and a locally sourced baked good to kick start your day! Locals keep coming back for the quaint café vibe and for specials like Vietnamese Cold Brew.
Inspired by Bucks County history, this locally owned and operated shop is proud to bring guests uniquely roasted coffee. Watch a free Live Roasting Demonstration every Monday afternoon. After, sip on a coffee and bring some beans home.
Started by a local Certified Holistic Health Coach, Greenstraw's menu features Acai Bowls, Smoothies, and Cold Pressed Juices. Try the Salted Choco Peanut Smoothie with almond milk, banana, cacoa and peanut butter.
This new boutique family-friendly coffee shop serves artisan beverages and gourmet Leige Waffles and Crepes. Top your Crepe with Apricot and Mascarpone Cheese for a sweet and fresh treat.
Want a warm, sweet treat? Sip on a delicious mocha or cappuccino. Need to cool off? The malt and espresso milkshakes are sure to please.
Noble Earth
Indulge in a naturally sweet option at this Bristol Borough Kombucha and Tea lounge! Want to try something new? Check out their rotating taps of organic Kombucha brewed right on site.
This Richboro coffee house has a simple philosophy: "serve traditional coffees in a cozy environment." Start your morning with a Nitro Cold Brew and a fresh Pumpkin Nut Muffin.
Come for the Cappuccinos and stay for the warm, cozy environment. Stella's offers not one, not two, but ten different flavors of Cappuccino! Try the "Milky Way" with chocolate and caramel syrups.
Step inside Cowabunga Coffee Roasters for your next perfect cup of coffee made with 100% Arabica coffee beans with the highest-grade level. All drinks are made to order!
Want a warm, sweet treat? Sip on a delicious mocha or cappuccino. Need to cool off? The malt and espresso milkshakes are sure to please.
Mama Hawk's Kitchen & Coffee is a bright, cheery place to grab a cup of amazing coffee, a quick bite or a delicious baked treat.
Come, relax and enjoy all that Pretty Bird has to offer: espresso, cold brew, specialty coffees, pastries, breakfast cups, avocado toast, sandwiches and salads.
Rise And Grind Cafe
A small town coffee shop in the center of Perkasie, PA.
Doughnuts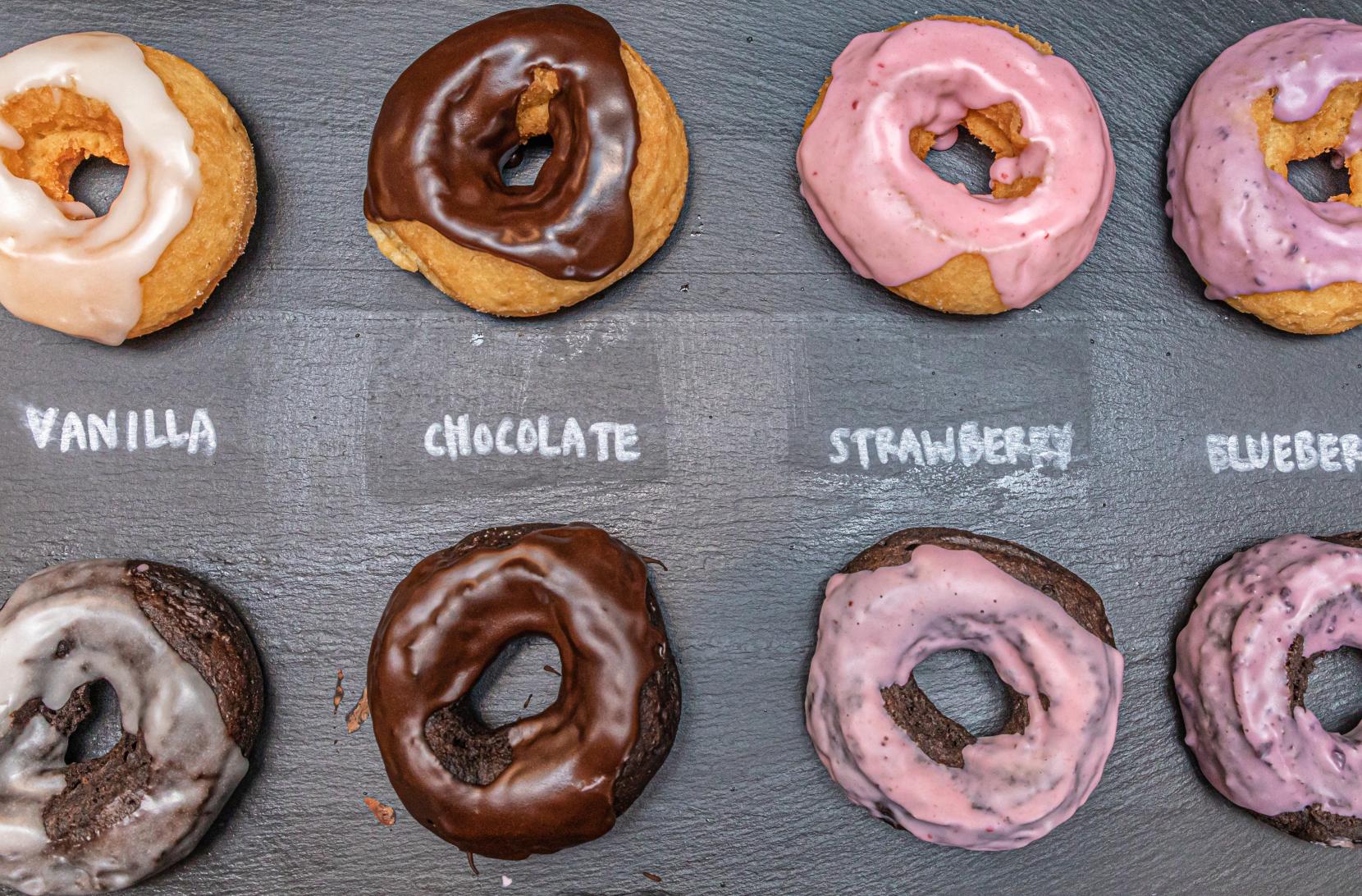 Satisfy your craving for doughnuts at this Upper Bucks bakery! Sweet flavors like French Toast, Lemon Cheesecake or Coconut Cream are ready to eat.
Factory Donuts (Newtown)
Visit their Newtown location for your early morning donut cravings. Each donut is made to order and handcrafted right in front of you. Customers choose the type of icing, toppings and drizzle!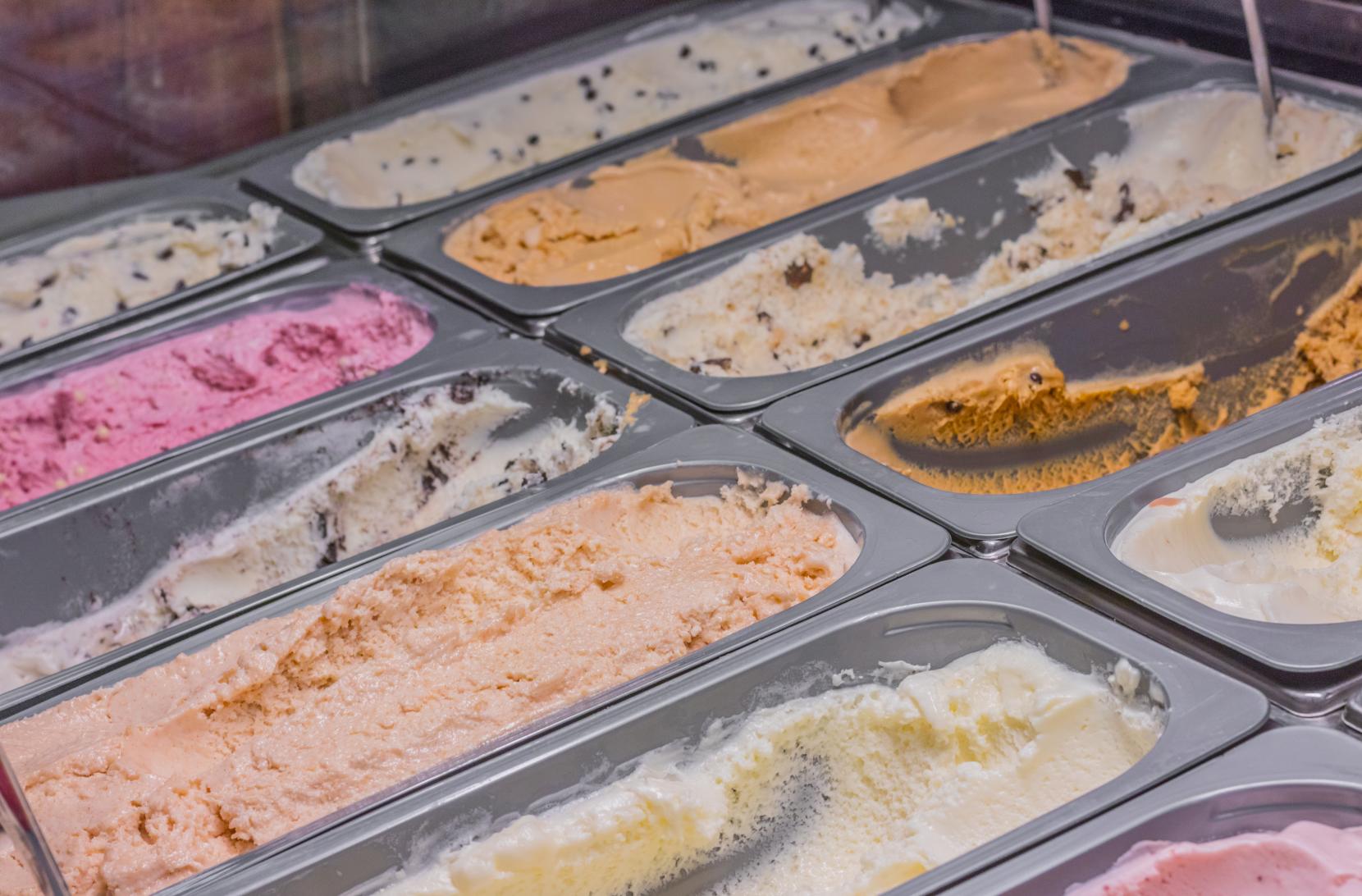 Give into temptation with the many options this specialty shop has to offer. Order a homemade Waffle Cone with the Elvis ice cream - chocolate, banana and peanut butter swirled throughout!
With four locations spread across Bucks County, Nina's Waffles has an ice cream flavor for everyone. Try their hot & fresh waffles topped with Chocolate Hazelnut ice cream and Nutella!
Located on Shady Brook Farm, this is a great ice cream spot for the entire family. Enjoy a generous scoop of Death by Chocolate, complete with brownie pieces and fudge.
This quaint and quirky shop features a frozen granite slab where your favorite toppings are hand whirled into delectable desserts. Try their Birthday Cake, mixed with sprinkles, brownies and cake batter.
The experience at the Hickory Stick is more than just ice cream! Inside an old schoolhouse, The Hickory Stick offers hand dipped ice cream, milk shakes, water ice, pastries, sundaes, and specialty lattes from the recently added full café bar. 
Super premium, hand-crafted ice cream made fresh everyday with the finest ingredients.
The Yardley Ice House has been a favorite destination for water ice and ice cream lovers for over 25 years. This local legend has been voted Best of Bucks, Best of Philly, and is a three-time winner of the MyPHL17 Hot List. Come visit and see what all the buzz is about!
Since 1954, Gibby's rich, velvety ice cream has been a staple in Levittown, PA. All products are handmade onsite to ensure a creamy, decadent flavor.
Popcorn
Snack on the perfect ratio of salty and sweet! This isn't your typical popcorn. Try out-of-the-box flavors like Peanut Butter Cookie and Chocolate Banana Crumb.
Sweet or savory, there is a popcorn variety for everyone at Clusters Handcrafted Popcorn. Leave the bag open to begin enjoying as you stroll through Peddler's Village.
#EatinBucksCo