Get to Know: Miss America 2019 Camille Schrier
Newtown native Camille Schrier may have won the coveted crown of Miss America 2019 as Miss Virginia (she's a graduate of both Virginia Tech and VCU School of Pharmacy!), but will always call Bucks County home. We caught up with the 24-year-old celebrated scientist whose making it her mission to promote drug safety and medication abuse as well as the STEM career path on her national tour, to chat all things Bucks County!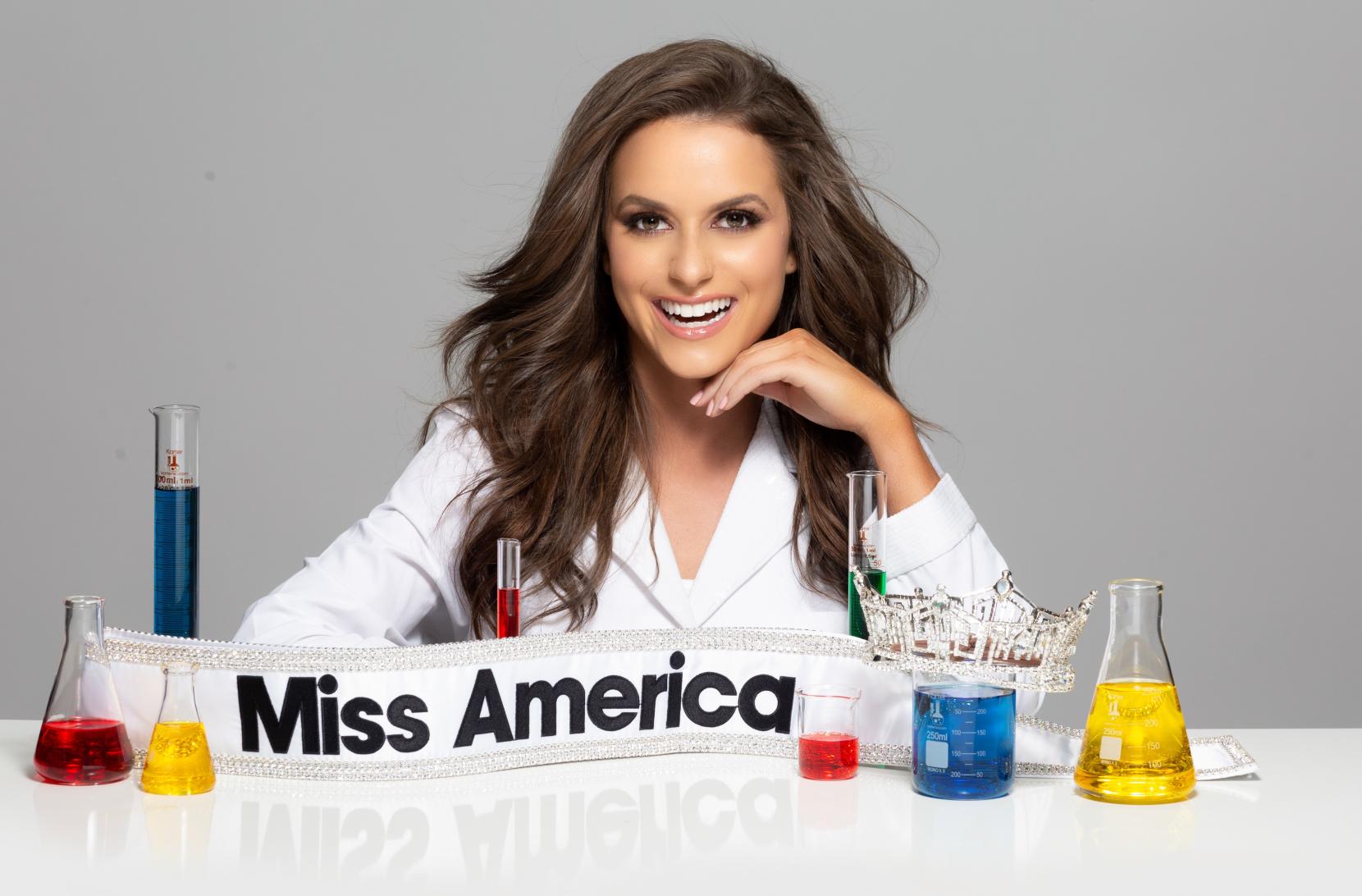 1. You had a late start to the world of pageantry, what inspired you to get involved?
I started competing as a teenager. Growing up, I was heavily involved with academics and sports. Throughout my childhood and teen years, I was a competitive horseback rider, swimmer, field hockey player, and track athlete. In my mid-teens, I decided I wanted to explore something creative that pushed me out of my comfort zone. I had no experience performing, and saw competitions like Miss America as a way to strengthen my public presentation and interview skills - and that is exactly what I gained from it!
2. Your talent portion involved a science experiment that "exploded" in the headlines! Where did you come up with the idea?
For the talent portion of the competition I performed the catalytic decomposition of hydrogen peroxide, commonly known as the "elephants' toothpaste" demonstration. It's a vibrant and exciting explosion of foam that I used to get the audience excited about science, and teach basic chemistry concepts. I always thought that I couldn't compete for Miss America because I didn't have a traditional performing talent. Women who compete at Miss America are usually accomplished dancers, gifted vocalists, and trained instrumentalists. Those aren't skills I have, but I didn't want to pass up the scholarship and professional opportunities that Miss America can offer. So, as a woman of science, I wanted to come up with an innovative way to display the talents I have in the sciences, while also getting others (especially kids) excited about STEM careers.
3. What are your plans as Miss America for this upcoming year?
I am so excited to spend this year travelling across the country promoting the mission of the Miss America Organization, educating and exciting those who I meet about STEM, and advancing my personal social impact initiative of Mind Your Meds: Drug Safety and Abuse Prevention from pediatrics to geriatrics. My plans include performing science demonstrations for kids and encouraging them to be authentic, as well as spreading awareness of medication safety and reduction of prescription drug abuse. Miss America has given me a national platform to advocate for issues that are deeply important to both me, and our society as a whole.
4. What was your favorite part about training for the pageant?
My favorite part of the competition to train for was the interview portion. Preparing for interview forces me to stay socially aware, critically think through issues that face our world, and learn how to best communicate my strengths in a limited amount of time. Of all of the phases of competition, this one best translates into the professional world, so I always value the time I spend preparing for interview because I know I'm actually preparing for my career, not just for a competition.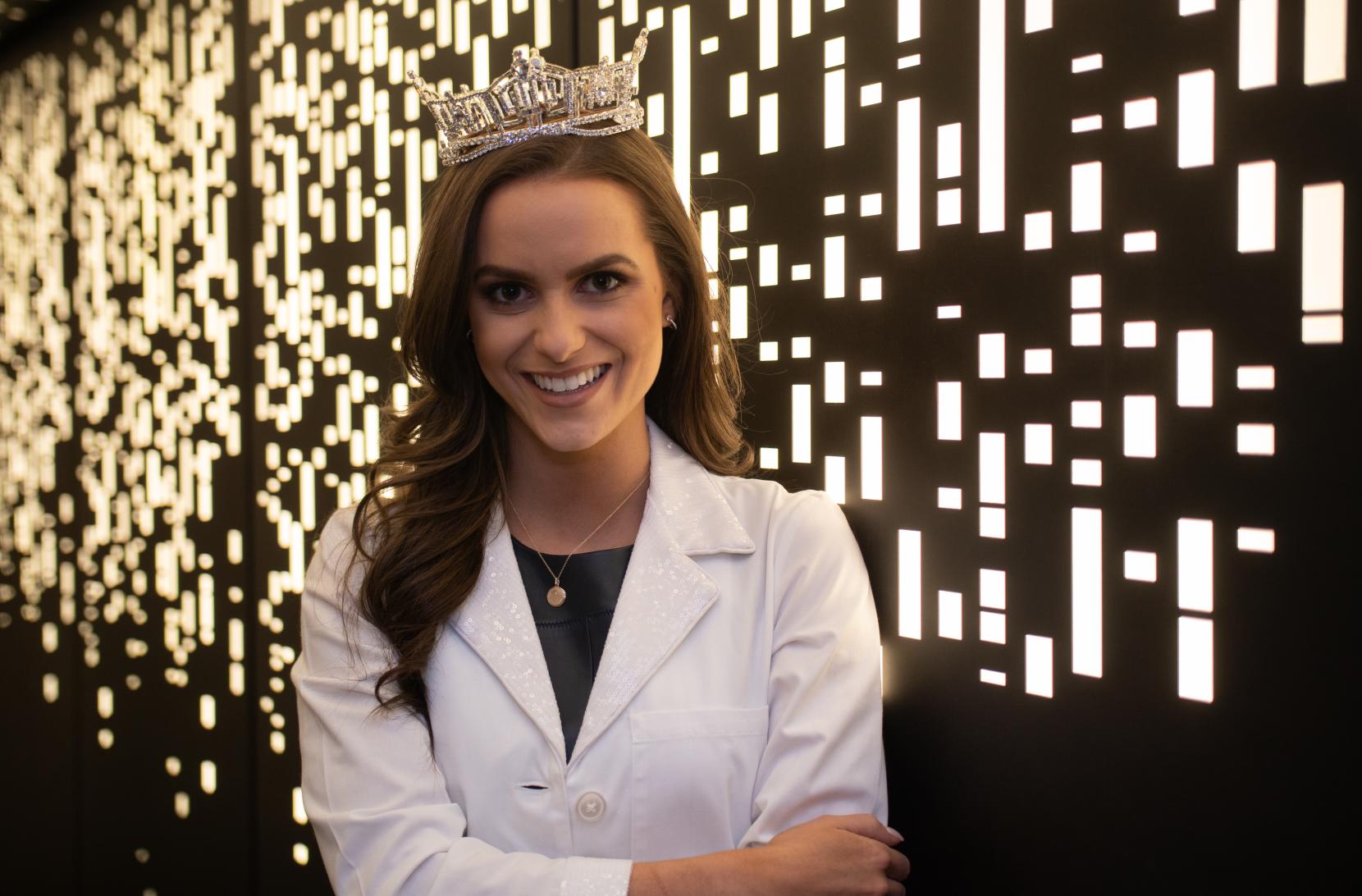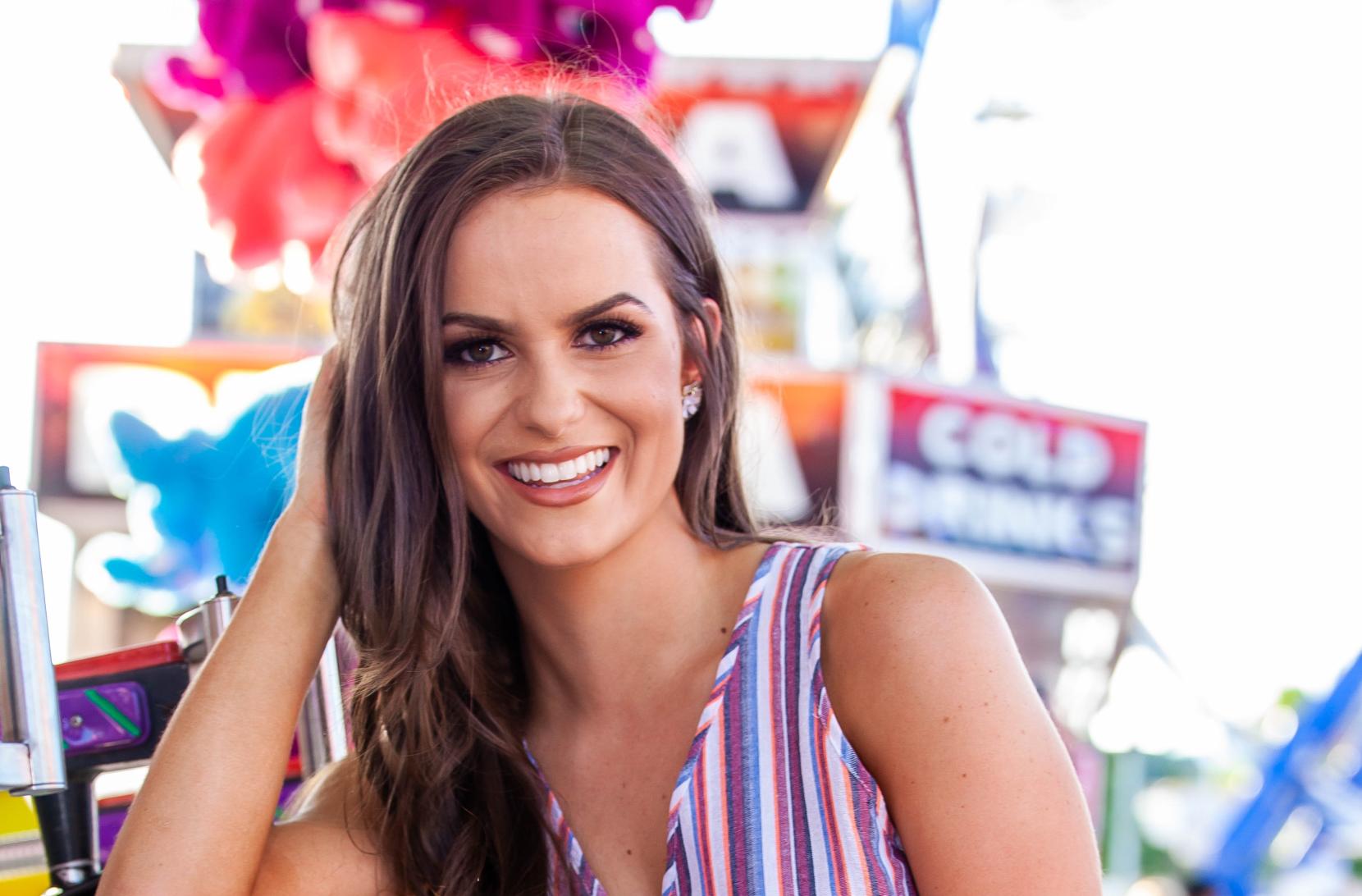 5. What is your favorite restaurant in Bucks County?
My favorite restaurant in Bucks County isn't necessarily a restaurant now… but used to be. I grew up going to Goodnoe's in Newtown. It was a staple in Newtown for decades, and as a child I was so sad to see it go. When the Goodnoe family opened an ice cream shop in Newtown to keep the tradition alive, it became a place I frequented. I'm an ice cream fanatic, and Goodnoe's Dairy Bar is arguably the best I've ever had!
(Editor's Note: check out Goodnoe and more than 40 other delicious treats along the Bucks County Sweet Spots Trail!).
6. What attractions or activities would you recommend to tourists visiting Bucks County?
I love spending time outdoors, so biking on the Delaware Canal is one of my favorite Bucks County activities. When the weather is mild, my dad and I will bike up the canal from Morrisville or Washington's Crossing, through New Hope and back. I also love visiting New Hope either while passing through on a bike, or to enjoy a formal dinner.
7. What was your favorite thing about growing up in Bucks County?
Growing up in Bucks County shaped me into the person I am today. I love its natural landscape and open spaces. It has made me appreciate the quiet of suburban living. But the wonderful part of Bucks County is that despite its peaceful nature and open spaces, its close proximity to Philadelphia and New York City have given me the opportunity to experience unlimited history and culture without traveling far.
8. Why are you proud to call Bucks County home?
This year, I am especially proud to call Bucks County home because of their overwhelming support of my journey to Miss America. I've been living in Virginia for nearly 5 years, and competed at Miss America as Miss Virginia. Despite being gone for so long, Bucks County rallied behind me… supporting me in addition to Miss Pennsylvania. It has been wonderful to have the overwhelming support of community I grew up in as I take on this historic role.