GET TO KNOW: THE POINTS GUY BRIAN KELLY
If you're an avid traveler, there's a good chance you've heard of The Points Guy. The decade old travel site helps readers navigate accumulating and using airline points and miles, politics and credit cards and in particular, credit card reviews. But we bet you didn't know the actual Points Guy was from Bucks County! A Central Bucks East graduate born and raised in Jamison, founder Brian Kelly currently resides in Carversville with his dog, Marshall. Though he's been to dozens of places around the globe, he believes there is something special about coming home to Bucks County. Read on for his full interview…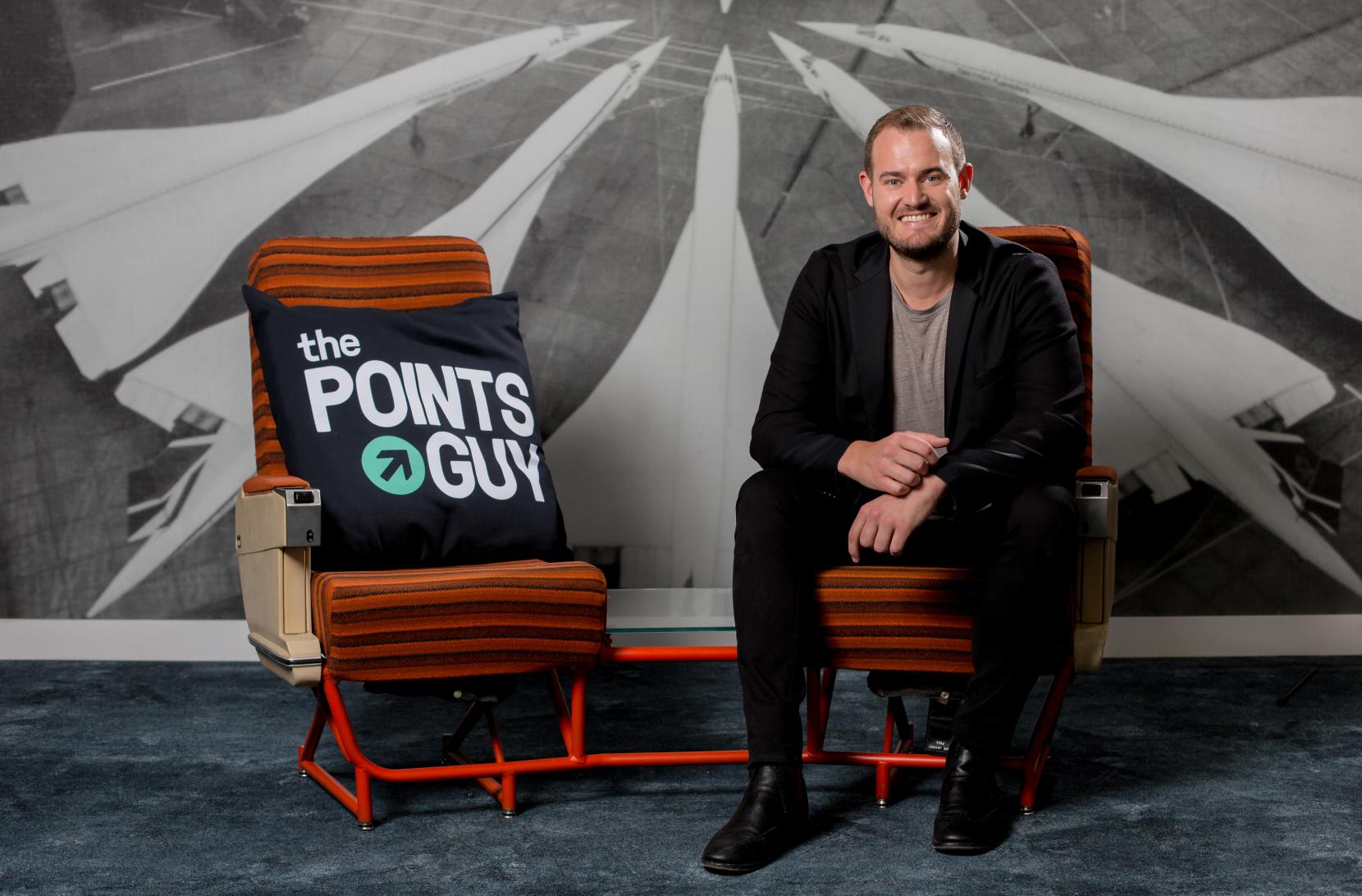 How did you get started in your travel career and starting The Points Guy? 
In the 90's my dad traveled a lot for work and he said to me, "If you can figure out how to use my frequent flyer miles, we can go on a trip." So, I figured out how to fly all six of us to the Cayman Islands for free and the rest is history - I was hooked on maximizing airline miles and credit card points. Fast forward to 2010, I was a business traveler and had millions of my own points from business travel while working on Wall Street, so I started a blog to share my tips. Ten years later, the site has had over a billion visits and we have 100 employees all around the world!
What are some of the coolest places you've gotten to visit? People you've gotten to meet? 
I'm the Global Ambassador for Peace Jam, which is an organization of 13 Nobel Peace Prize winners. Our mission is to take their message to youth around the world. The Points Guy sponsors this initiative in Guatemala, Ghana, Liberia and South Africa and I usually go to each of those countries at least once a year with a laureate - whether that is Leymah Gbowee, Kailash Satiyartni or Rigoberta Menchu Tum - people who have changed the world and won a Nobel Peace Prize while doing it! It's amazing to travel with them to these incredible countries and see them pass the torch to the next generation of youth leaders. 
What was your favorite thing about growing up in Bucks County?
I would say the schools - I had so many incredible teachers and friends. I really felt like I was given a great foundation (that was a public education) to then go out and explore the world. I am personally a fan of fall in Bucks County and taking my nieces and nephews to the Peddler's Village Scarecrow Festival and apple picking at Solebury Orchards (get the Apple Cider Donuts - trust me!).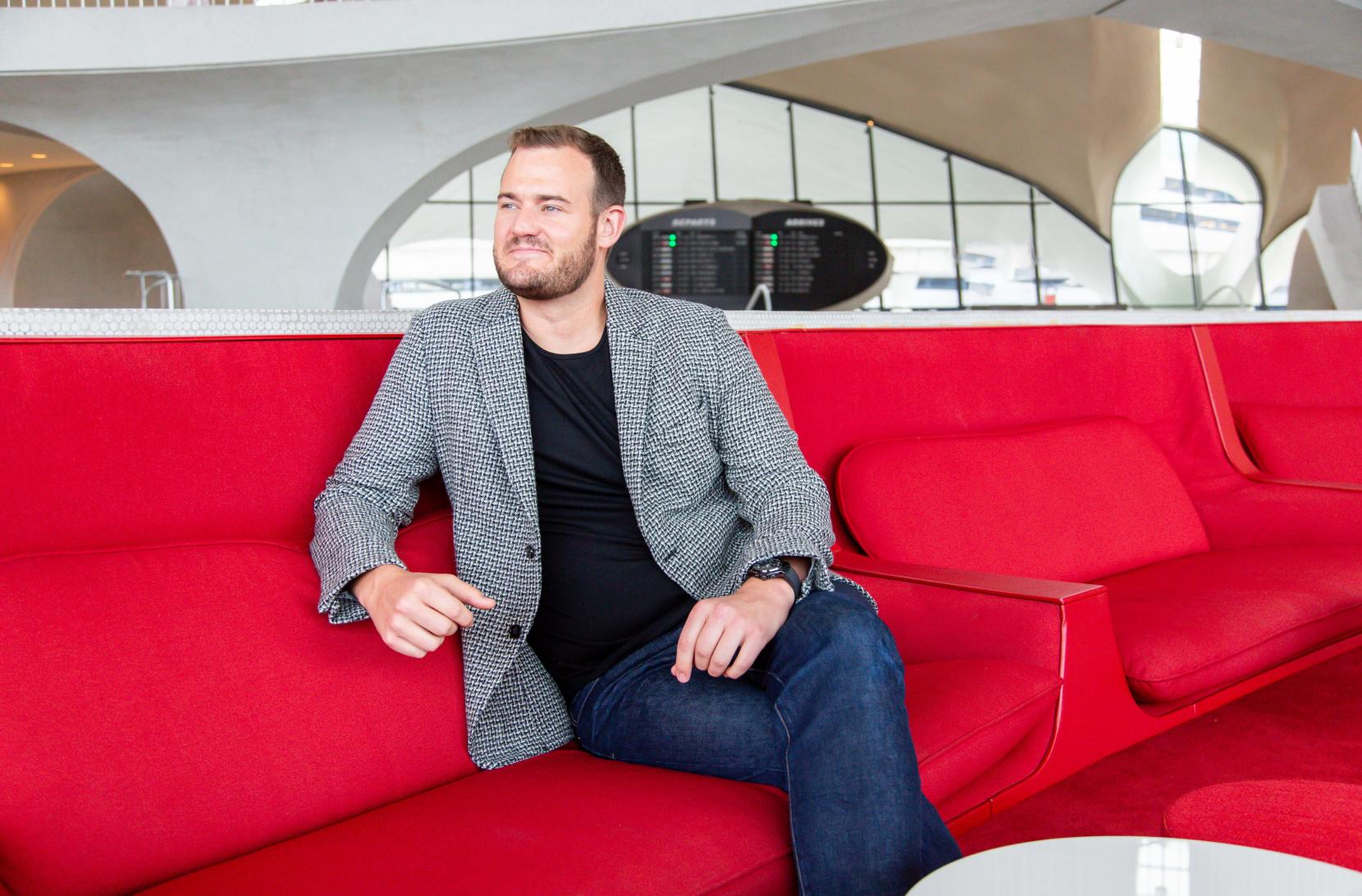 The travel and tourism industry is in a unique position right now due to COVID-19. How can people still make the most of travelling, and earning points, while staying close to home? 
Hold onto those points! Travel will return. Keep earning points whether it's from shopping online, grocery store shopping so that when travel is back, you can book yourself a fantastic vacation. During this summer, consider taking a vacation to somewhere local - there are so many incredible places in our own backyard in Bucks County. Road tripping and staying at vacation rentals have become very popular this summer as it's a way to take a vacation while still socially distancing. 
What is your favorite restaurant in Bucks County?
What attractions or activities would you recommend to tourists visiting Bucks County?
Tubing down the Delaware is a must. I have friends who fly in from around the world every summer for a day of tubing. Seriously, people come from Brazil and the UK and they can't believe how fun and peaceful spending hours drifting down a river can be (with a hotdog stop in between!). I've also taken up horseback riding lessons and have been meaning to take a sightseeing flight of Bucks County from the Van Sant Historic Airfield in a vintage plane. The biggest draw [to Bucks County] is that it is SO CLOSE - most New Yorkers don't realize that New Hope is 60 miles from NYC, and these days without traffic it's easy to do in 90 minutes or less. The draw is the vibe - artsy river country meets colonial meets English countryside. You can experience so many different vibes in one day by exploring this beautiful County - and without hopping on a plane or time machine!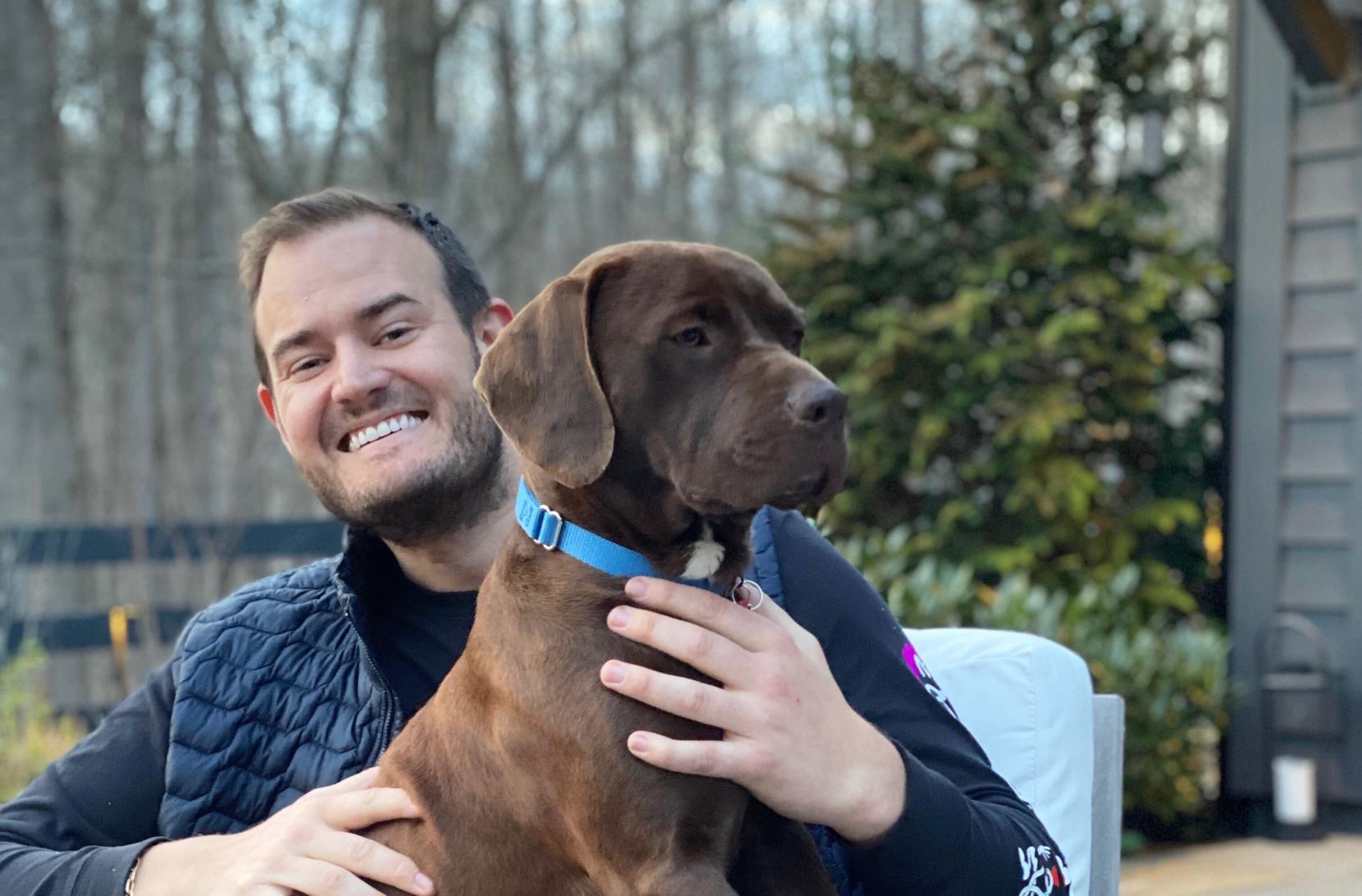 At home in Bucks County with pup Marshall
What's the best way to get started building points for a newbie? 
Credit cards! I always say that if you eat or spend money, you should be in the points game. But let me be clear, it's important to remember to always pay your credit card off in full every single month. As a beginner, think about where you spend most of your money and look for a card that tailors to that category (i.e. grocery stores, dining, flying, hotels, etc.). Make sure you hit your minimum spend for your sign-up bonus – most credit cards will give you anywhere from 30,000 to 60,000 points just by hitting a minimum during your first few months with the card. And if you have any other questions, check out our Beginner's Guide on thepointsguy.com HERE!
Why are you proud to call Bucks County home?
As an out gay man, it's important for me to live in a community I feel comfortable and I don't need to hide who I am. Bucks County is a stunningly beautiful place with great parks and river country, but most importantly with nice people who have a sense of common respect. It's not just a great place to visit - it's a great place to live. 
"For some reason caviar tastes better on planes," he replies when asked his favorite airplane snack, "And if you've never been served it on a plane in first class then you need to be better about your miles and points because you can fly the worlds' best airlines in first class for less than a coach ticket!" We'll take his word for it. For more on Brian, visit ThePointsGuy.com and follow him on Instagram @BrianKelly.