Something that I love about Bucks County is the versatility of activities. From breweries and wineries to covered bridge walks and boat rides - even farm visits! Growing up in Bucks County, farm experiences were a unique part of my childhood that I still appreciate and like to indulge in today.
Visit Ross Mill Farm in Jamison and you'll be greeted by friendly potbellied pigs venturing around the property. This farm is dedicated "to the potbellied pig as a household companion pet" and their passion is evident. Call or email them to take a guided tour of up to six people for $50.  You'll spend time wandering the property seeing and petting the friendly pigs, cuddling with baby pigs in a special room, taking advantage of cute picnicking spots and maybe even see a pig playing around with a toy piano. This farm gets two hooves up!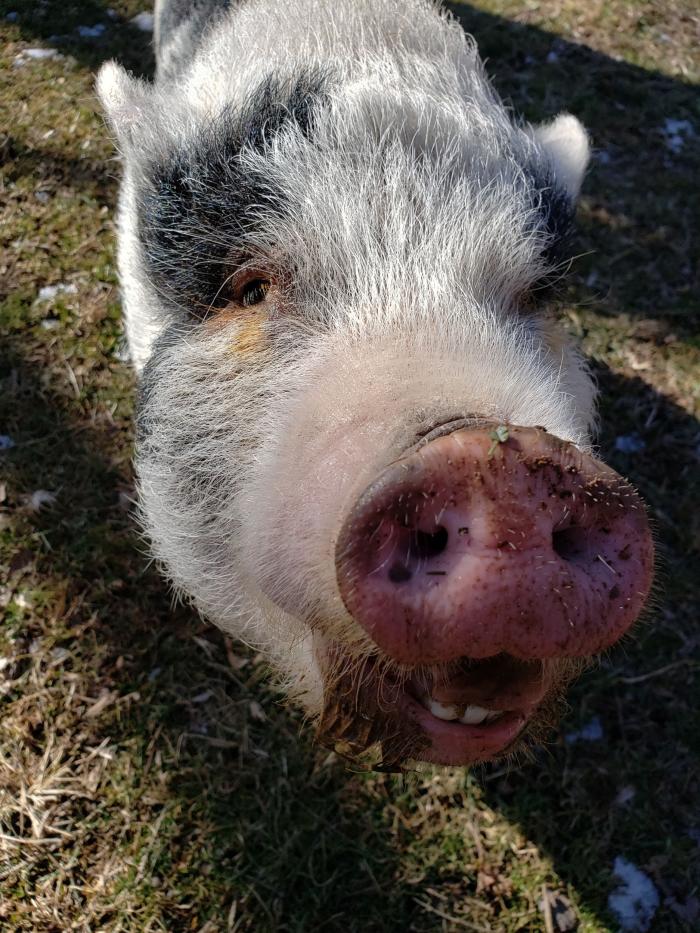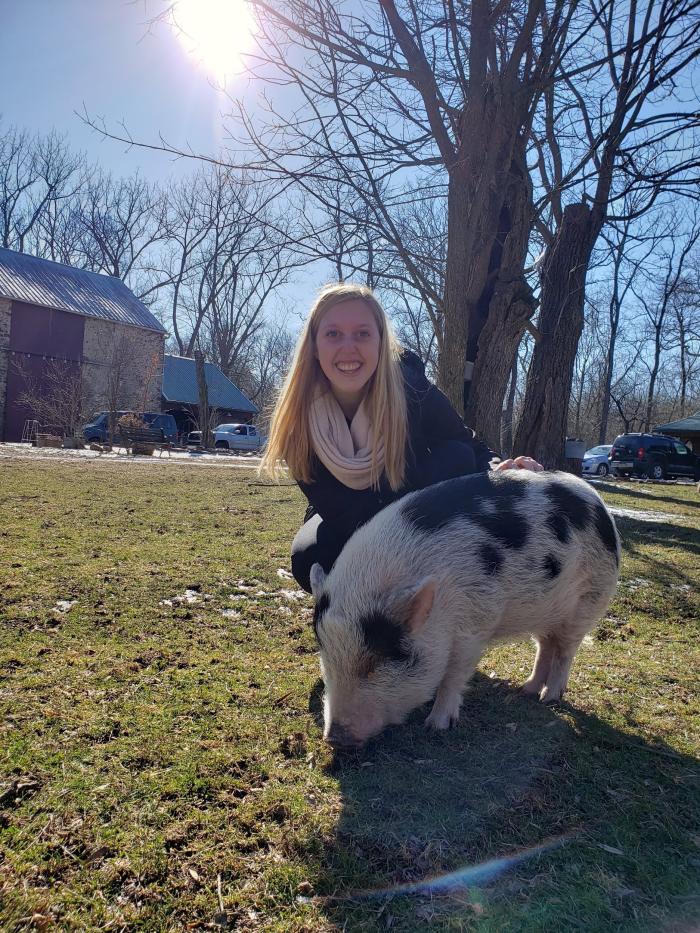 Styer Orchard is a staple farm in Langhorne with a small and more intimate farm feel. The employees are knowledgeable about the produce they grow. The heart and soul in their work is shown in the flavor of a juicy peach picked from the tree. I've grown up going to Styer to pick peaches, apples and pumpkins which I say is part of my "Pennsylvanian culture." Styer is open for vegetables now, just be sure to call ahead of time before your visit!
Deerwood Alpacas in Quakertown is a hidden gem. The owners of this small farm have a deep passion for alpacas and pride in their award-winning herd.  A visit here includes getting up close to the alpacas and petting the friendly creatures, giving some of the animals a "candy" snack of some special pellet and learning about alpacas as an animal and an industry. There is even a store featuring various alpaca products, which is a great way to support the local farm, the visit itself is free! Just be sure to email or call the owners in advance because during most of the year, visits are by reservation only.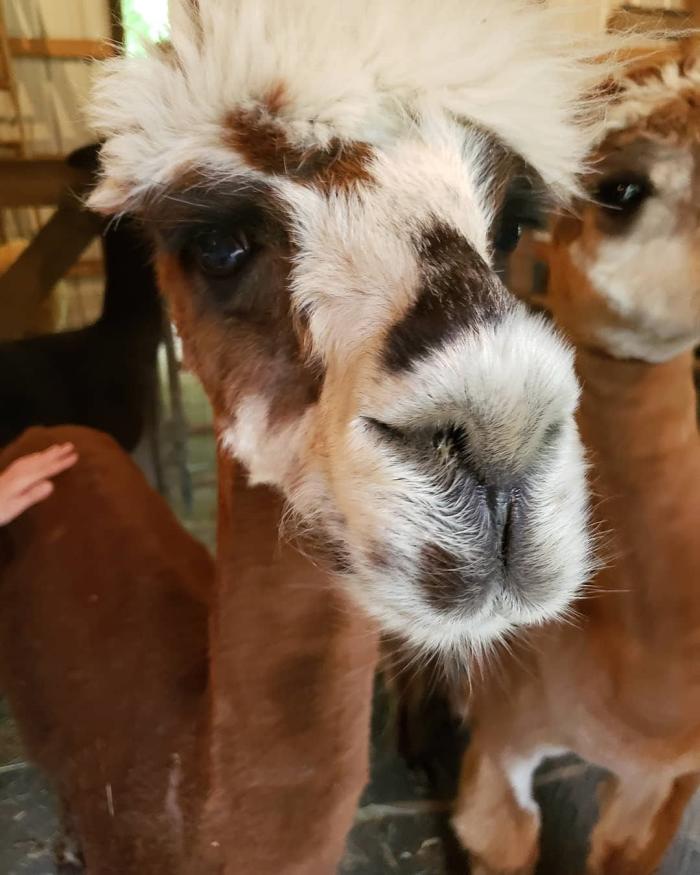 Shady Brook Farm in Yardley has something new and exciting to do virtually every season. There is the classic pick-your-own produce in their more than 250-acre farm, which also includes a garden center, farm market and pub called The Stones Throw. Going to fields to pick the produce is fun in itself, with a short wagon ride bringing fresh air and views of the vast farm. Shady Brook also features various forms of "agritainment" attractions including their Hayride of Horror, the annual Easter Egg Hunt, the giant Corn Maze, and the Holiday Light Show. Don't forget to finish your visit with some homemade Uncle Dave's Homemade Ice Cream!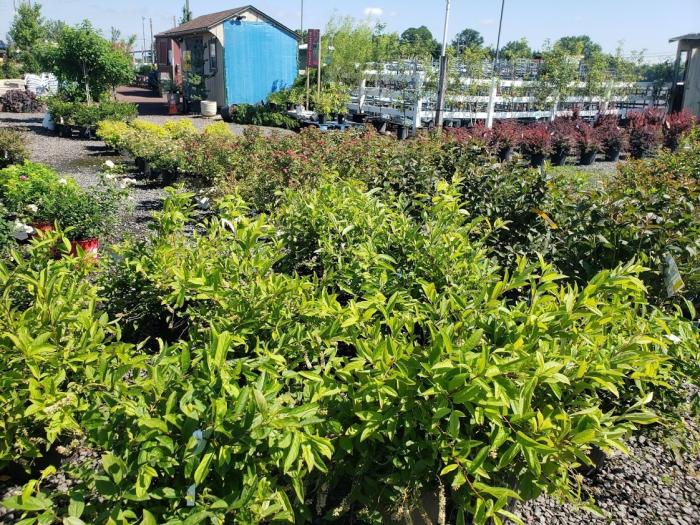 I found Tabora Farm & Orchard in Chalfont from a hand-painted street sign displaying "pick-your-own cherries" with an arrow underneath. With the idea of freshly picked cherries on my mind, I had to stop in. I found a lot more than just cherries. At this farm, there is pick-your-own produce as well as goats and bunnies to visit. There is also a market for sweet treats (the apple cider donuts with caramel buttercream are AMAZING). Tabora Farm is on the Sweet Spots Trail, so be sure to get your digital passport stamped. If you check out their calendar, you may even be able to visit during one of their many seasonal festivals or children's book readings.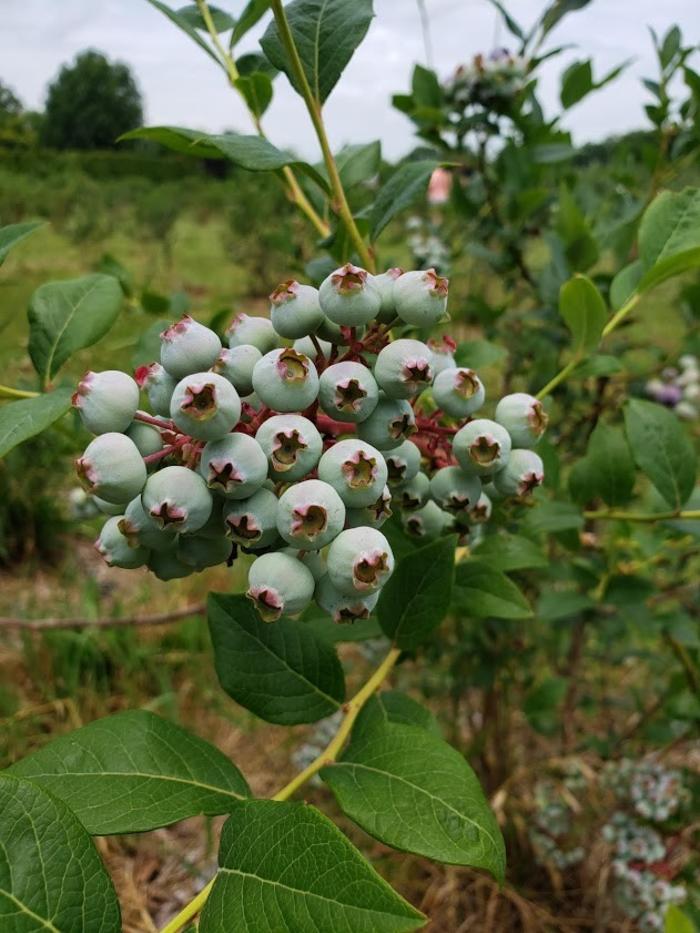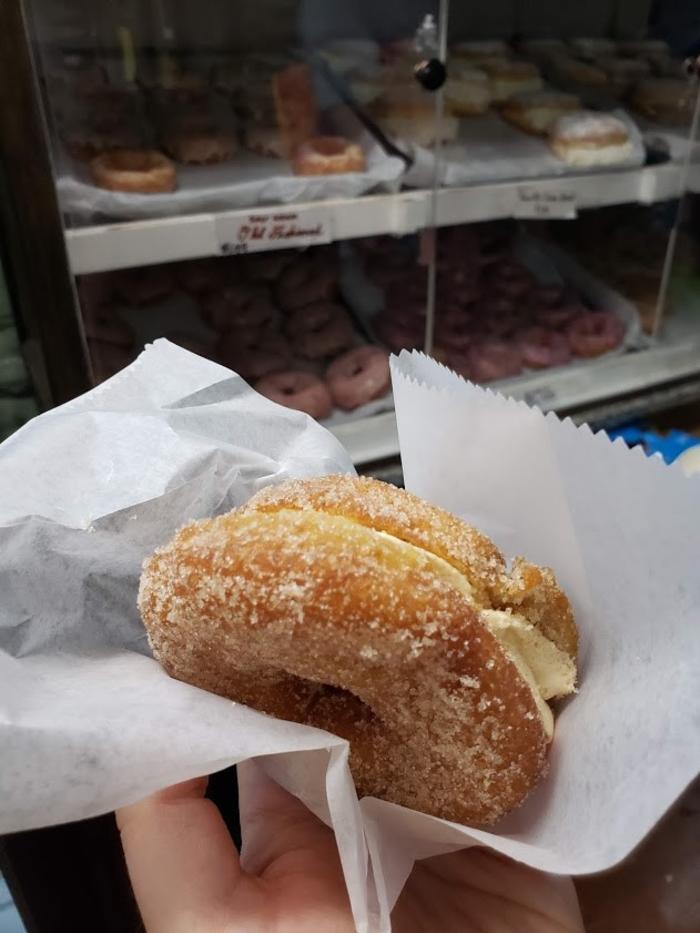 For more pick-your-own produce adventures year round, check out this great list of pick-your-own fun in Bucks County!