Let it snow, let it snow, let it snow! Check out this awesome list of Bucks County sledding hills for a fun afternoon with the kiddos. 
Newtown
Helen Randle Park is across the street from Bucks County Community College. In the spring, the area is heavily packed by little leaguers and softball players alike. In the winter, however, the park is a hot spot for sledders in the community.
Solebury
Overlooking the Delaware River is Magill's Hill Park, a 5-acre recreational area filled with steeply sloped and wide hills. Don't be surprised if you see dozens of other sledders, as it's a popular hill in the area!
You can find a few parking spots across the street at Canal Path Park. There are crosswalks and walking paths for sledders to safely cross, though the area is near Route 202, so be careful crossing the street!
Newtown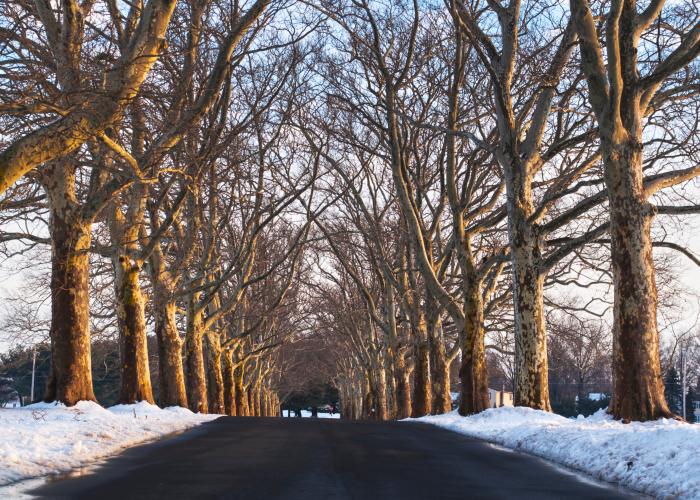 Slopes below the Upper Plantation Picnic Area are great for sledding. A parking lot and bathrooms are nearby, so it's an ideal location for young children who may frequently need a break. You'll want to enter the park at the intersection of Swamp Road and Route 413.
For a little more adventure off the beaten path, hills to the west of Schofield Ford Covered Bridge are a great spot as well. The closest entrance for this hill is just past Twining Bridge Road or Pennswood Drive, depending on which direction you're coming from.
Yardley
There are a few curvy slopes behind Abrams Hebew Academy, right near Yardley Country Club.
Quakertown
Looking out at the water in the Lake Nockamixon Marina is gorgeous at any time of year, even in the winter! The grassy areas behind the Marina are an ideal sledding spot for the locals, where you can slide down hills as you gaze out into the water — or ice if it's frozen over! You'll want to enter the park through Harrisburg School Road and park in lot #13.
If you live a bit far from Lake Nockamixon, don't fret, because you can certainly make a day trip out of it! The park offers a wide variety of winter sports, such as cross-country skiing, ice fishing and ice skating.
Doylestown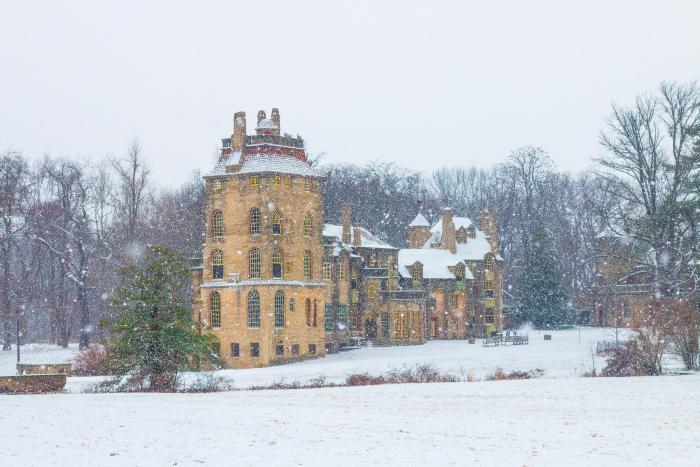 The well known Mercer Museum and Fonthill Castle complex are built on a hilltop, which is perfect for sliding down snow-covered slopes. Considering its central location in the borough and ample parking, the hill is a popular place to be after any snowfall. If you'd like to take on this hill, get there as early as you can before its wiped clean from other sledders!
After a few hours of fun, cozy up with a selection of warm beverages that will satisfy your palate — and defrost your fingers too!