In a year full of challenges and difficulties, we had to set aside many of our holiday traditions: the annual trip to Vermont, the "Eve Eve" dinner party we throw for friends, and putting out Santa's cookies with grandparents. And I'm not complaining – I'm grateful every day for what we have and am looking forward to 2021.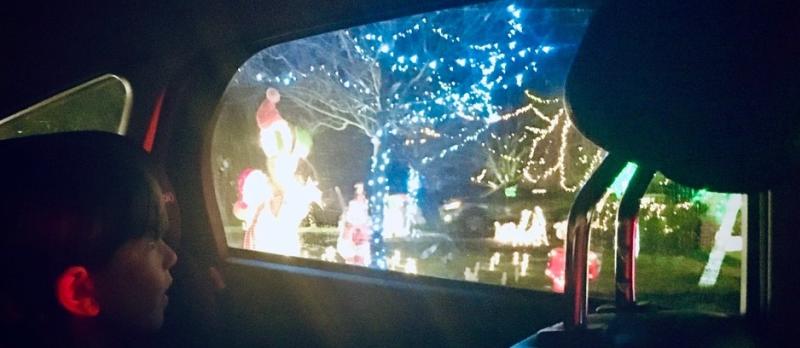 But in the meantime, I did wonder what Howie, our 4-year-old son, would expect from the holiday season and what he would remember from last year. So, when he asked if we were going to drive around and look at lights "like before," I was really excited to keep this one tradition alive.
So, like last year, here is a new, massive route of residential holiday lights crisscrossing Bucks County. And below is a map of even more stops. Hot chocolate and pre-set Google Map multi-stop routes are strongly recommended!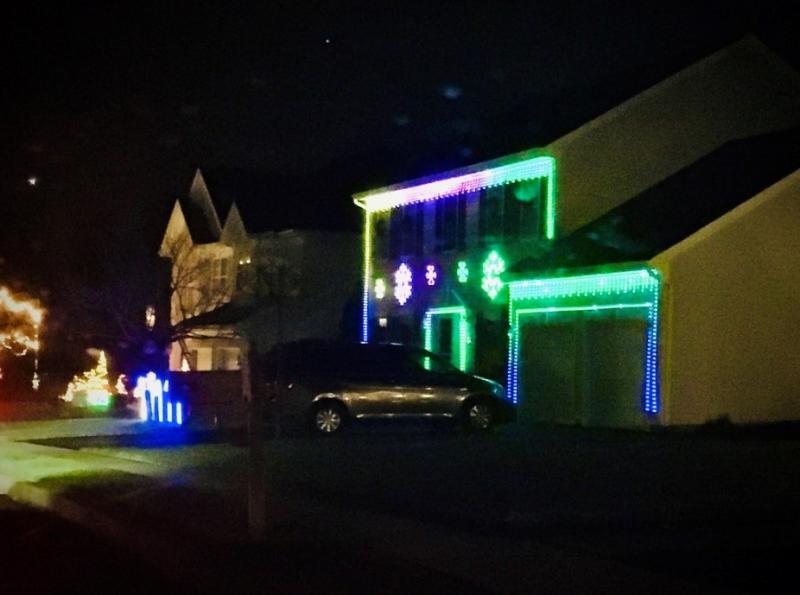 We set out for Buckingham from our home in New Hope on the advice of a friend (thanks Jen!). As we got closer and took a couple wrong turns, we kept wondering if we'd missed it. So many families in this neighborhood really went all out! But when we arrived and took our place in a long line of cars, it was clear this house was something special. With crisp, precise, color changing LEDs set perfectly to music on a radio station, it was a great kick off to the evening.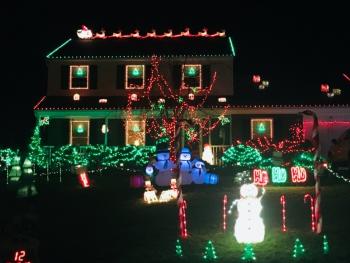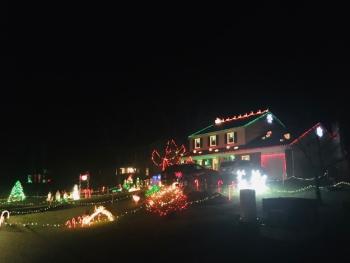 There were plenty of lights to see on the way from Buckingham to Sellersville, noticeably more than last year. Maybe because we're all stuck at home there's even more of a reason to decorate? Whatever the reason, we loved it and were super excited to discover this wonderland at the end of Boulder Drive. My favorite part was the musical family of diving penguins, my husband Ross liked the Christmas countdown clock, and Howie was a huge fan of the presents on the roof.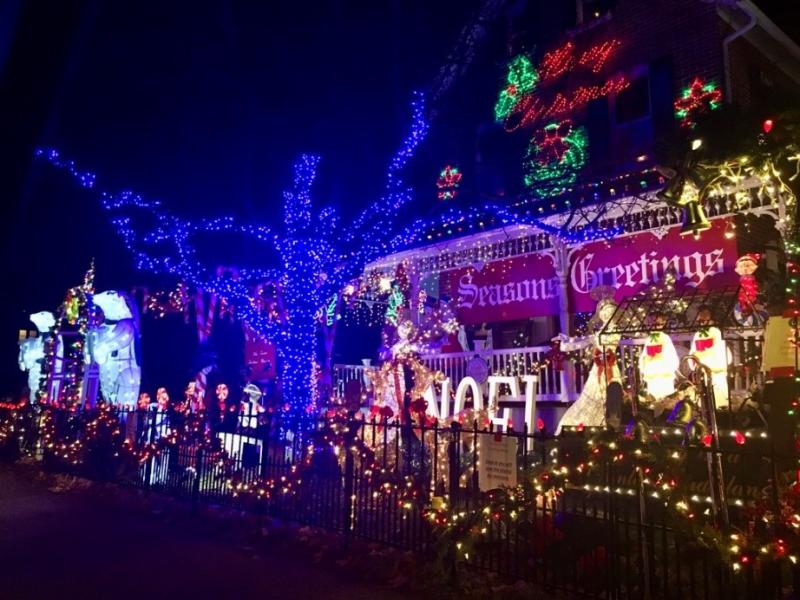 Since last year's blog entry, multiple people reached out, telling me to visit 5th Street next time around and oh my gosh, I'm so glad we listened. This house had music, lights, enormous Grinch cut outs and everything from a moose family to polar bears in the yard! Plus, the whole street is really fun: poinsettia streetlights, a dancing snowman, and Santa driving a 1938 Ford pick-up truck? Adorable beyond belief.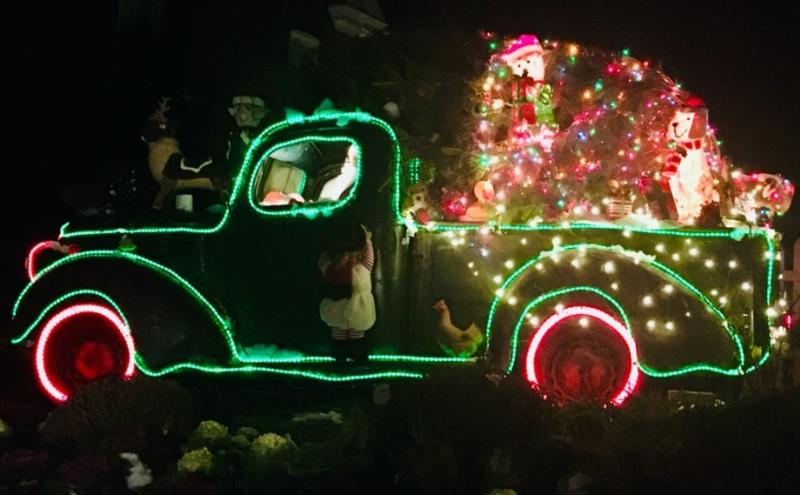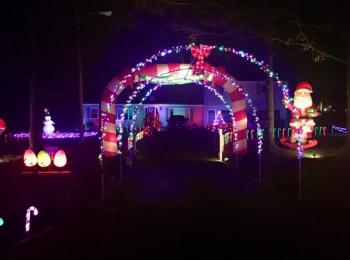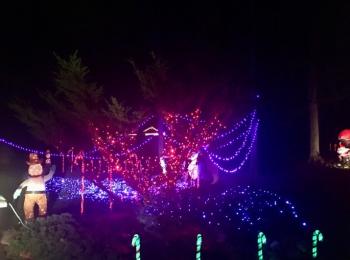 The scope of this yard is hard to photograph, so you'll just have to trust me and go check it out for yourself. There was something for everybody, including several light up arches, LED scrolling holiday messages, cowboy snowmen, and an ice-skating rink for inflatable penguins. While you can see much of it driving by, there is a decent amount of room to pull over and admire as well.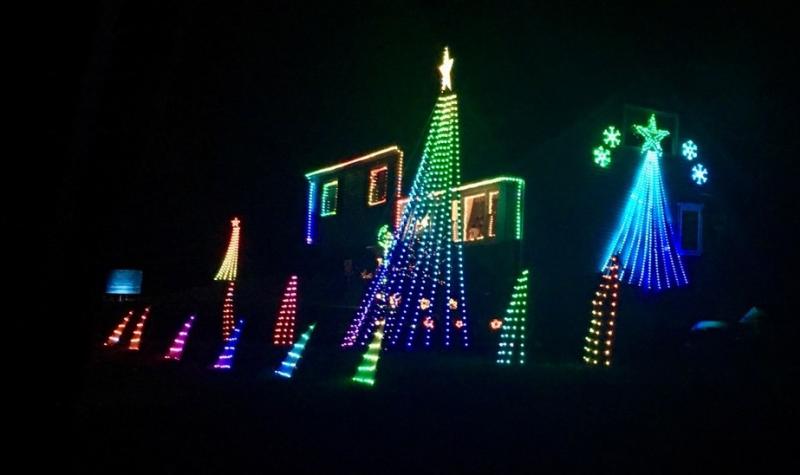 We felt pretty lucky arriving at Dolly Lane when we did because almost immediately after we parked, both sides of the street filled up with cars ready for the lightshow. Set to carols on a radio station, the trees, snowflakes, and trip were super colorful and fun.

The 3 of us spotted this house at the same time (from a long way off) and collectively OOH-ed like we were watching a movie. After winding our way down a dark country lane, it looked like we were arriving at the North Pole! The whole driveway is open for people to come down and check out an impressive array of inflatables, cut outs, candy canes, lights, and, my favorite, a swing set for woodland creatures. Plus, there is a spot set up for charitable donations to the Ronald McDonald House, which was a nice touch.

The last house on our route was such a fun spot to end with. The whole yard is full of decorations ranging from light up peppermint candies, to a sizable inflatable dog, to countless strands of lights. It's a stop on Upper Southampton's holiday lights driving tour, and you can tell the town has had a lot of fun putting the event together.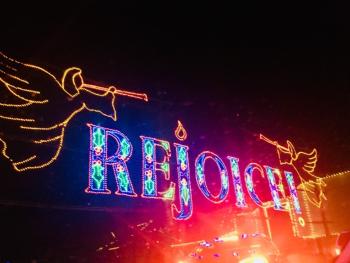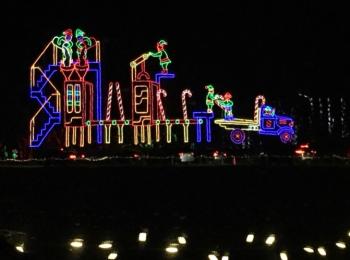 Okay, okay, so this stop isn't a technically a house…but it's 2020, can you blame me for gilding the lily a little bit? After all, there is no better spot in the county to end a driving lights tour than with the biggest display around. And Howie had never been before, so he was excited beyond belief. His favorite part, he told me this morning, "was all of it!"
As we pulled out of the farm, and headed home long past his bedtime, Howie said sleepily, "You know, I'm a little sad it's over. But there will be lots more lights to see on the way home, I know it." But the car was warm, Christmas carols were on the radio, and as we drove past the lights on the way into New Hope, he was fast asleep.
Here's wishing you all a safe trip, bright lights, and a healthy New Year!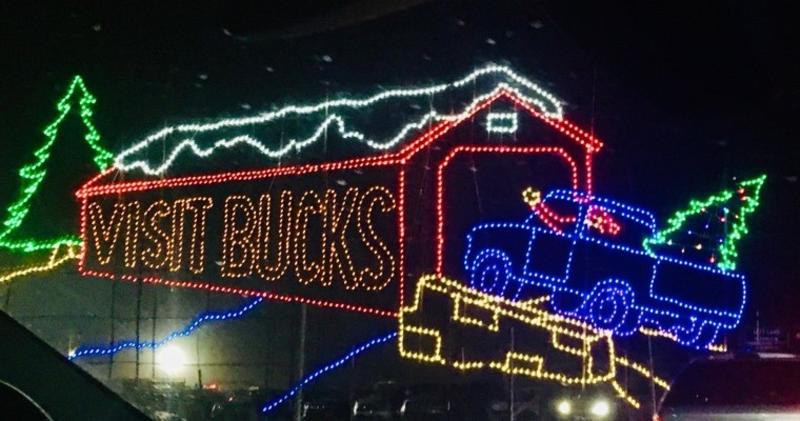 Looking for more holiday lights in Bucks County? Find other popular houses on the map below.