As a local, I will be the first to admit I'm biased…but come on. How great is Bucks County during the holidays? The shop windows in town, the frosty fields in the countryside, the Christmas tree farms? It's just the best. And like most families, we have our own traditions, but this year we added a new one: a mini road trip to check out residential holiday lights!
On a rainy Sunday night, my husband, Ross, our son Howie, and I filled up three thermoses with hot chocolate (extra marshmallows, obviously), and hit the road. Since we were working with a toddler bedtime and preschool in the morning, we elected to make a loop with 6 stops. While your path may vary, whichever way you go, I highly recommend pulling together a route on Google Maps with all your stops in order.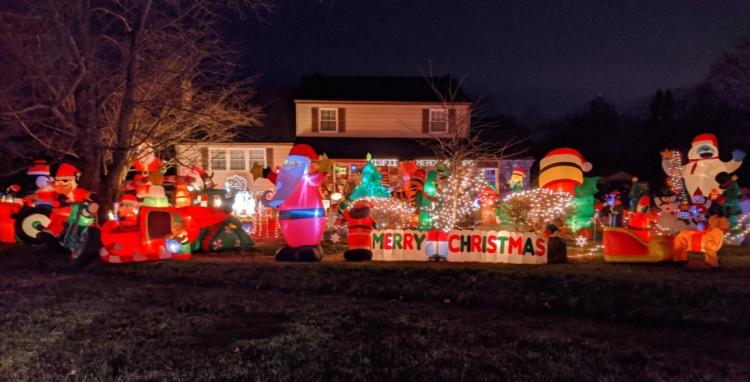 We began from our home in downtown New Hope and drove up Windy Bush Road to Aquetong Road. In the dark, we kept craning our necks and wondering – is that it? Those lights are amazing – is that the house? And then we turned a corner and BAM! No question, we'd found it: the best inflatable decoration party we've ever seen.
Though not residential, on our way to our second official stop, we drove through the lights at Peddler's Village, Bountiful Acres, and Buckingham Green – a fantastic bonus. It's also worth mentioning the houses in between Bountiful Acres and Buckingham Green (5036 and 5046 York Road) did an amazing job this year – there's a light up train with blinking steam! Not a great place to stop, but definitely worth looking out for.

Plenty of space to pull over by 4318 Route 202 though, and it's just up the road. I'm so glad we stopped – it's one of those displays I've loved for years now, but am always driving quickly past. A massive presentation made entirely of simple colored lights, pictures don't do it justice.

Doylestown is beautiful around the holidays, but I'll admit, I tend to stay close to downtown. So, this stop was new to me but it was so worth it. The wrap around yard was full of every kind of holiday light I could imagine: multicolor lights, icicles, blinking snowflakes, several trees, a fireplace, Big Bird, Ralphie from A Christmas Story…I could go on for ages. Seriously, this neighborhood doesn't mess around; lights aside, the neighbors were playing Elf on a big screen on a continuous loop!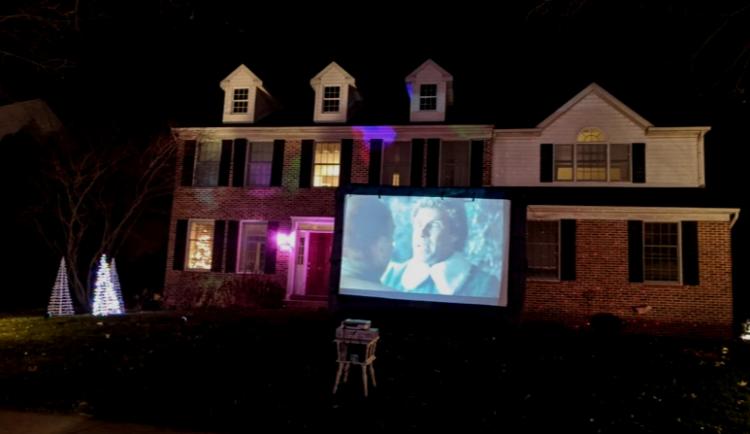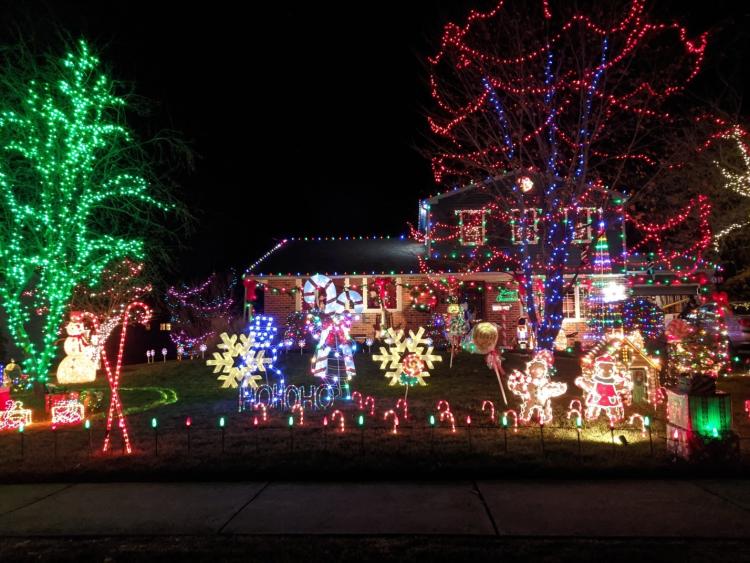 Close by, our fourth stop was in another great neighborhood for lights – minimalist, multicolored, inflatable, you name it, they had it. But 61 Cherokee Road was something special. Full of carefully selected decorations, the display took over the whole yard and presented as a fun, sparkly, vibrant scene. My favorite piece was the train with light up tracks running around the green tree!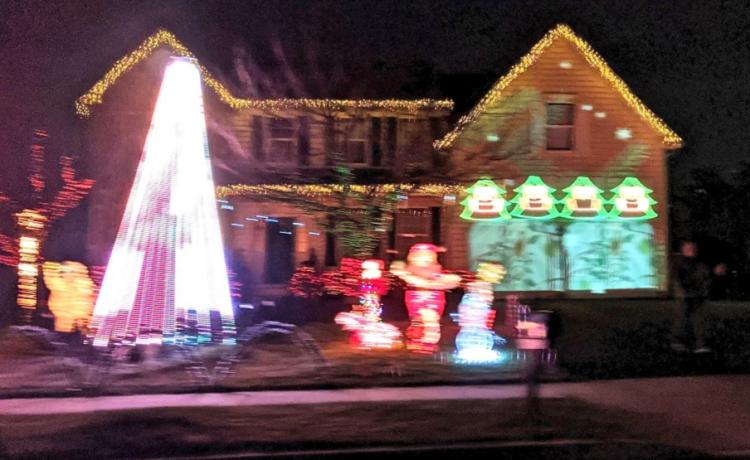 Okay before we talk about the amazingness that is this house: an apology. My pictures of this stop are straight up terrible. But! That's because the house is so popular, we couldn't get close enough to take a solid shot – there were cars wrapped around the block!
Don't let the blurriness fool you – this house is incredible. The display is synced to a radio station you can play in your car and includes projections, color ribbons, singing trees and a lot more. We sat through most of "The 12 Days of Christmas," and were floored. Don't miss it!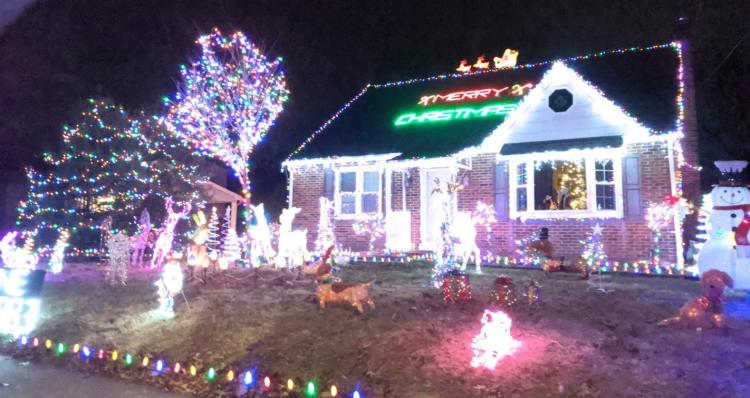 Our final stop was the perfect end to our trip. A sweet house, covered in lights, also set to music on a particular radio station, it was a reminder that you don't need to have a big yard to make a really big impact. We sat in our car for a while, watching the lights pulse, listening to Howie snore in the back seat, feeling really grateful for neighbors and community members who make holidays here so very worthwhile.
Looking for more holiday lights in Bucks County? Find other popular houses on the map below.