Memories await at Shady Brook Farm in Yardley! With different offerings each season, the farm is a must do numerous times a year, but most especially during fall.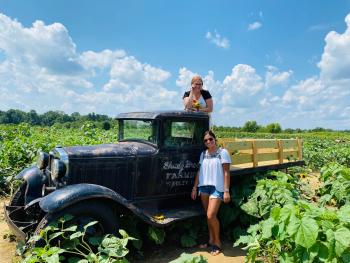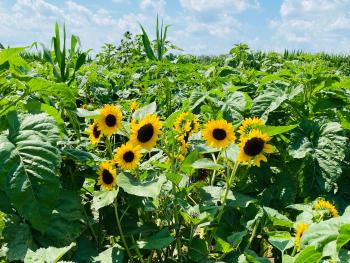 A few weeks back, I visited Shady Brook Farm to explore their pick-your-own fields. The wagon rides to the fields ran approximately every half an hour and were filled with guests at a limited capacity. A path was laid out through their sunflower field where you could take photos with the flowers, as well as pick your own stunning bouquet to take home. Along the way, they had a few props stationed around the field to take photos of including an old tractor, their Shady Brook Farm pickup truck and a newly added bathtub.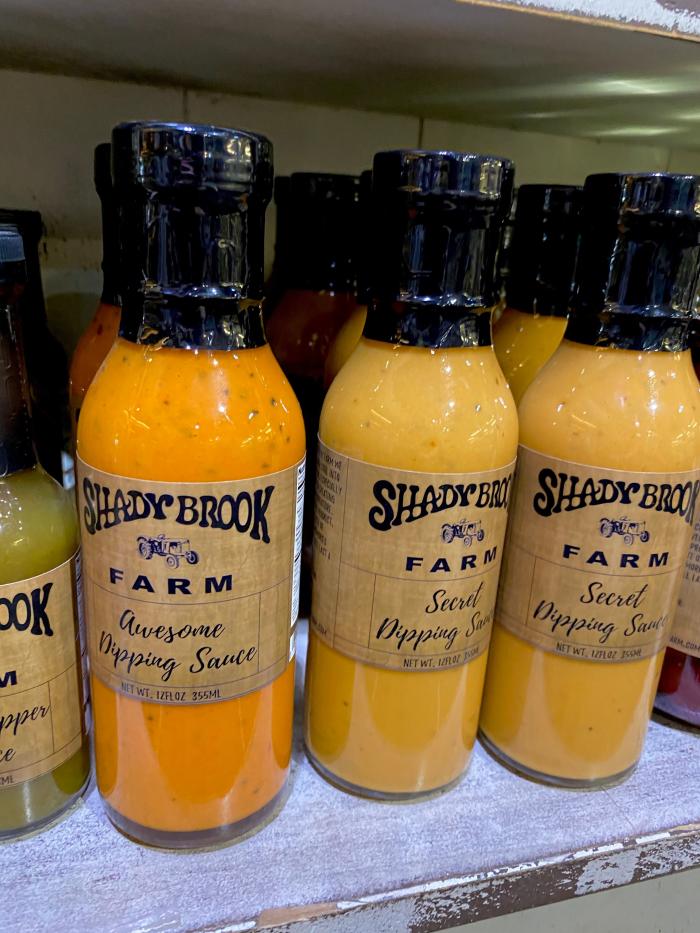 Located at the Shady Brook Farm Market is The Stone's Throw Pub – named according to General Manager Kris Williams in a 2017 Patch.com article, "because everything we serve is from a stone's throw away." It's the perfect place to grab a bite to eat or a cool beverage from local breweries and Rose Bank Winery after a fun day in the fields.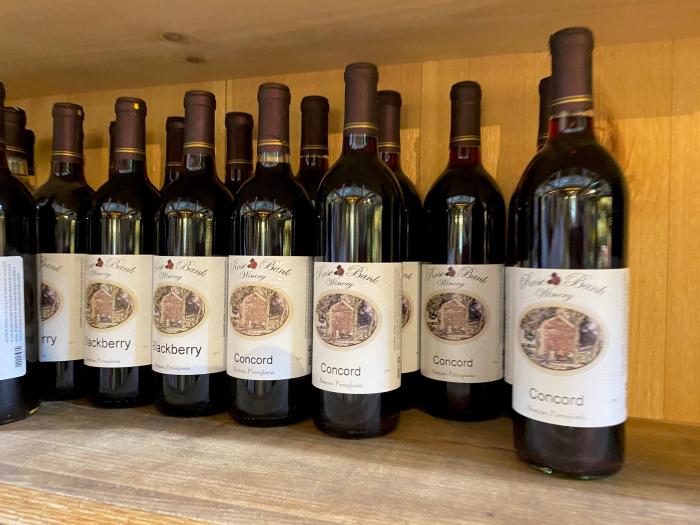 Also inside their farm market is a selection of home grown fruits and vegetables, Shady Brook Farm sauces and jelly, and plenty of other locally made food and treats to choose from.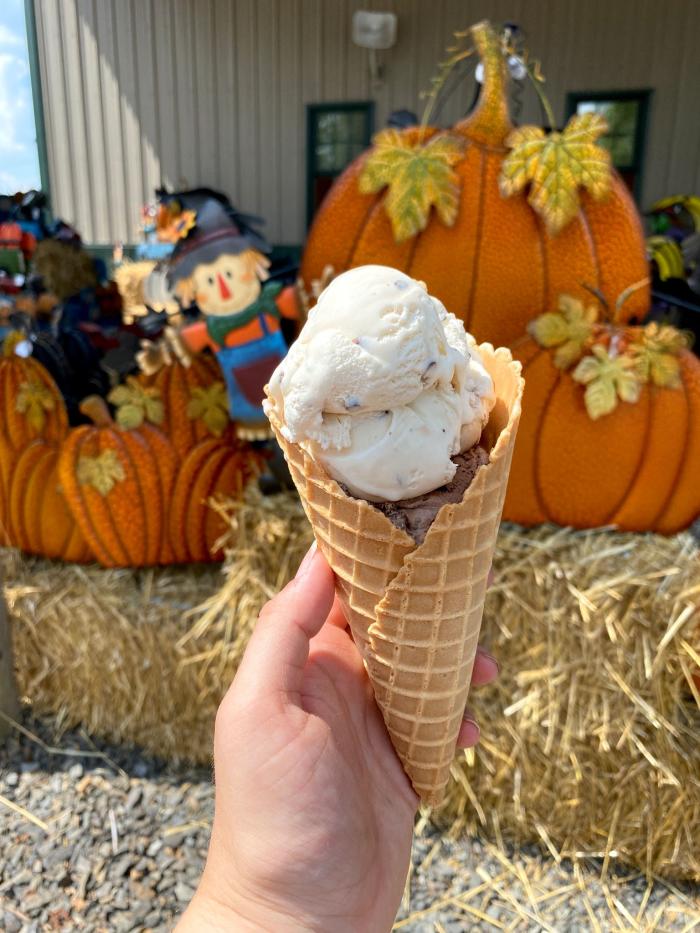 Of course, no visit to Shady Brook Farm is complete without a stop at Uncle Dave's Homemade Ice Cream! Their hand-crafted ice cream is a family favorite no matter what time of year they visit, for Uncle Dave's is always adding seasonal flavors to their menu. A must try during fall? Pumpkin of course!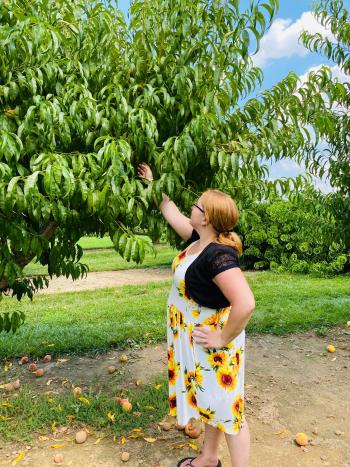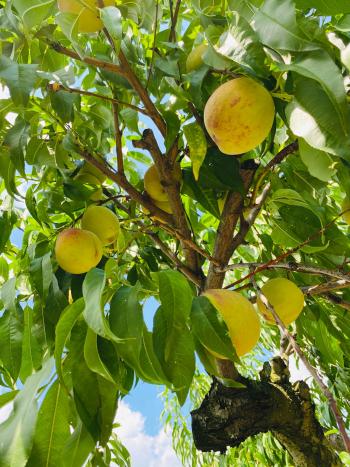 Having just wrapped up their peach season in August, Shady Brook Farm offers a "Pick Your Own" adventure during fall time in their pumpkin fields, sunflower fields and in their apple orchards (which features three different types of apples: Crimson Crisp, Honey Crisp & Daybreak Fuji Apples).
Access to these crops are part of their Fall Fest Admission, which includes a relaxing wagon ride to the fields, a corn maze, go-carts, an animated chicken show, a jumping pillow, spider web and playground. Tickets will be sold in limited time slots this year in accordance to their COVID-19 Safe Operating Procedures.