Bucks County is home to some really incredible craft breweries, including the much-loved and award-winning Neshaminy Creek Brewing Company.
Founded in 2010, this area favorite is a must-visit when in Bucks County, whether you're into the craft beer scene or having a day of fun with friends along the Bucks County Ale Trail. Growing exponentially over the past decade, expanding distribution across Pennsylvania, New Jersey, and Delaware, among others, Neshaminy Creek Brewing Company (NCBC) pours the perfect pint every time, from cherry chocolate stouts to hazy IPAs.
The Creek's brewery and original taproom in Croydon has ample seating, inside and out, arcade games and a pool table, plus, it's dog friendly! In 2020, Neshaminy Creek expanded to New Hope, opening up a bar and seating area inside the Ferry Market so you can stroll the picture-perfect town and stop by for great food, and, of course, great drinks. In Fall 2021, the brewery opened its third location in the heart of Dublin, Bucks County.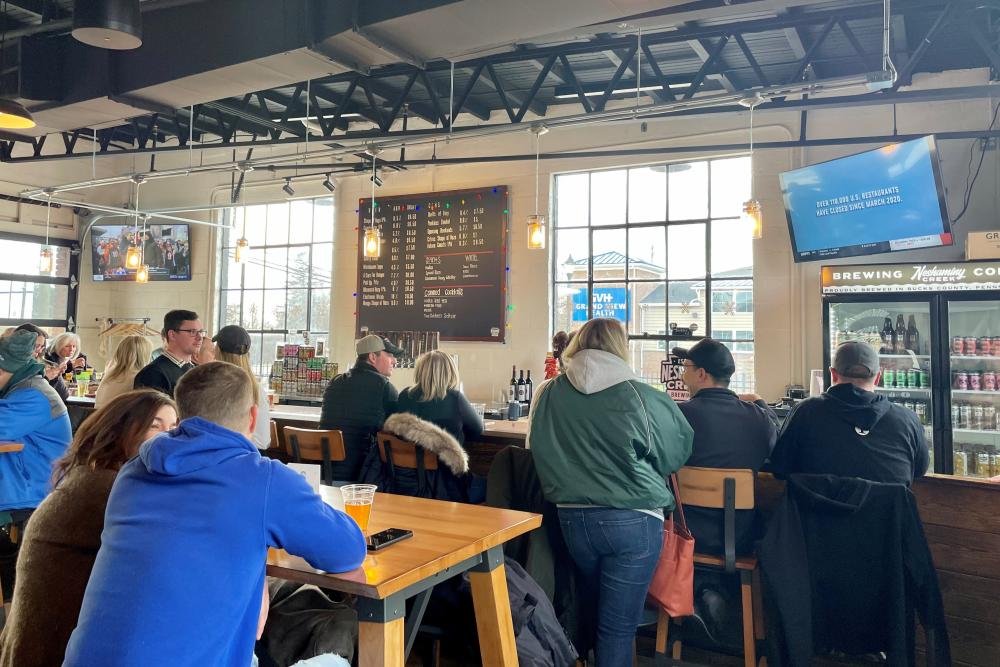 For those in or visiting Upper Bucks, Neshaminy Creek's Dublin Taproom opened on October 1, 2021 at The Station, the old Dublin Service Gas Station at 139 N. Main Street, sharing a space with Itri Wood Fired Pizza, Juicy's Burritos, and Nina's Waffles and Ice Cream. Craft beer enthusiasts and those craving a refreshing pint can purchase onsite drinks as well as beer to-go, so whether you're looking to hang for a bit or need to be back on the road, Neshaminy Creek has you covered.
You'll be sure to find plenty of seating inside the taproom area. Surrounded by large windows (it's a converted gas station and garage, remember!) and decorated with NCBC signs and swag, the taproom is the perfect spot to grab a drink or two with friends and family.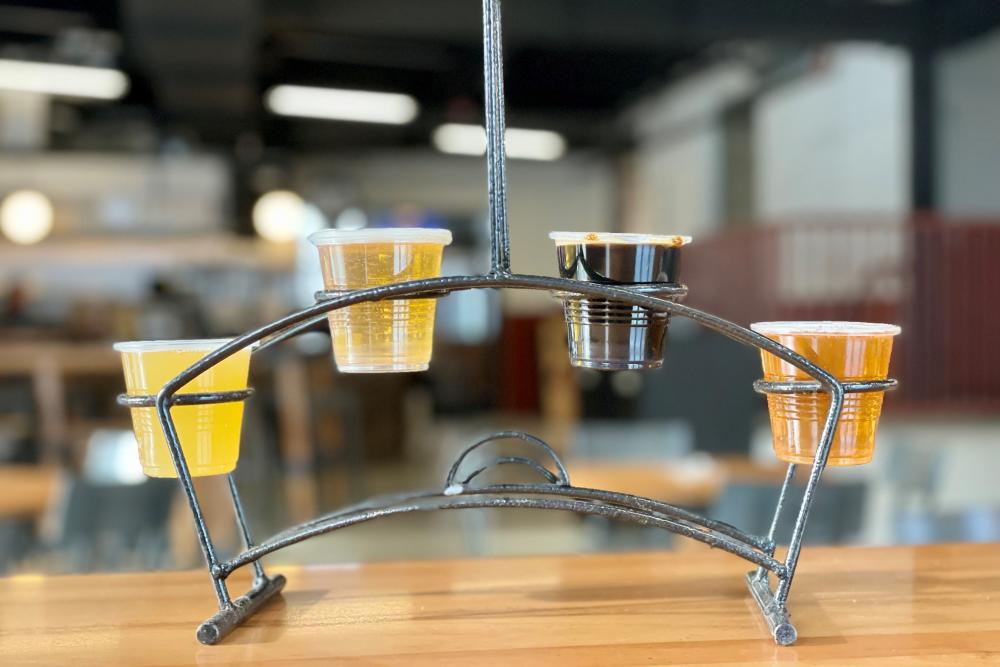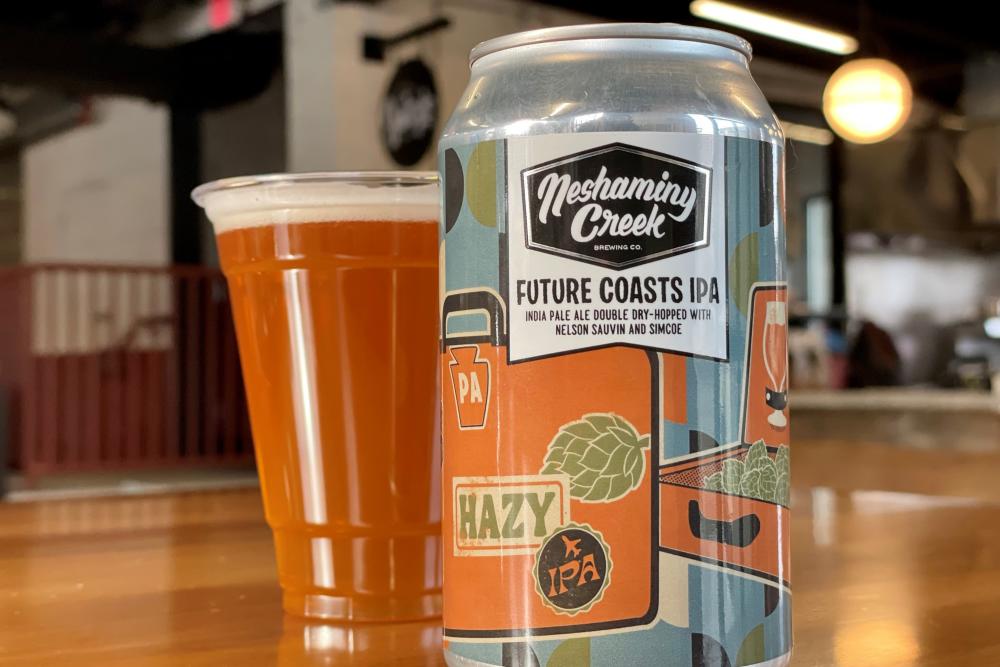 Neshaminy Creek's Dublin taproom features 12 rotating beers on tap, including recent releases, like the new and refreshing KOHATU-D2 IPA or Ultracush Hazy IPA, as well as old favorites, like the County Line IPA. (Two of my favorite brews, because it's hard to choose just one, include the crisp and delicious Warehouse Lager – ask for a lime slice! – and The Shape of Hops to Come Imperial IPA.)
Helpful hint: If you're hoping for some space to spread out and grab a bite to eat, The Station has its own spacious seating area with plenty of low and high-top tables and TVs, as well as an outdoor patio equipped with space heaters and firepits!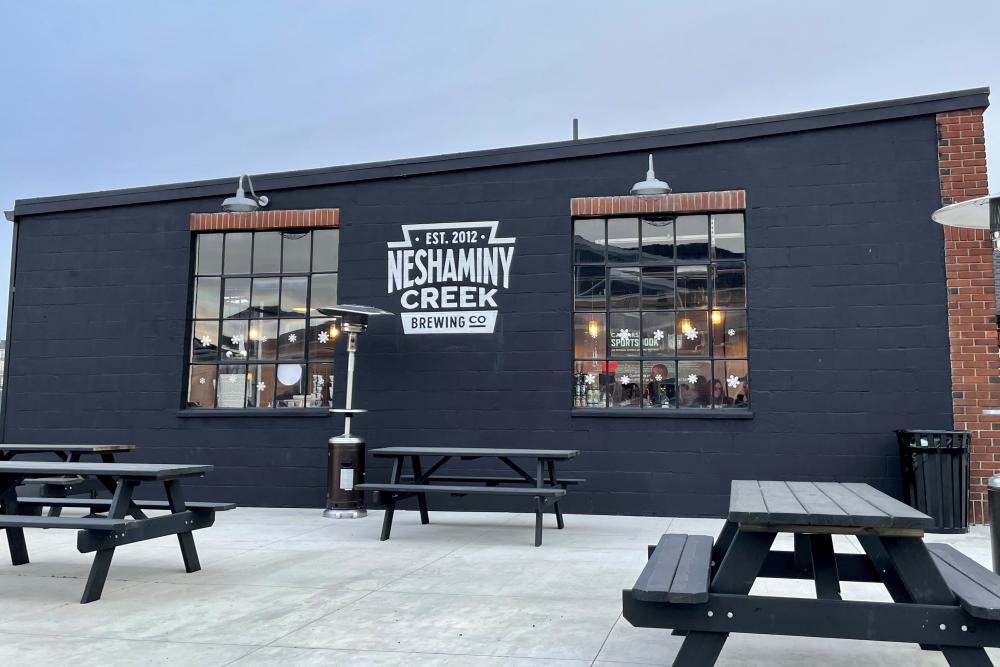 Neshaminy Creek Brewing Company's Dublin taproom is dog friendly, and with delicious food just a few steps away, Fido will be begging you to bring him along each and every time you visit NCBC. Plus, from Quizzo nights to The Station-wide events, including its family-friendly Winterfest on January 29, there's plenty to do (drink, and eat!) at The Station in Dublin.