The sun is shining, the weather is warming, the pints are pouring.
Let's be honest — Mother Nature has been throwing us a few curveballs lately. As soon as we start to enjoy the nice weather, it's suddenly brisk and below 40 degrees! When the forecast looks perfect for a hike, put on your favorite sneakers and head over to beautiful Core Creek Park in Middletown Township, Bucks County! With numerous tables for picnicking and grills for your burger-flipping pleasure, Core Creek Park is the perfect way to spend an afternoon with the family before heading over to Newtown Brewing Company for an ice-cold beer. Before or after your walk, take a quick 5-minute drive to Newtown Brewing Company, order your favorite IPA or hard seltzer, and if you're there on a weekend, make plans to stay for dinner!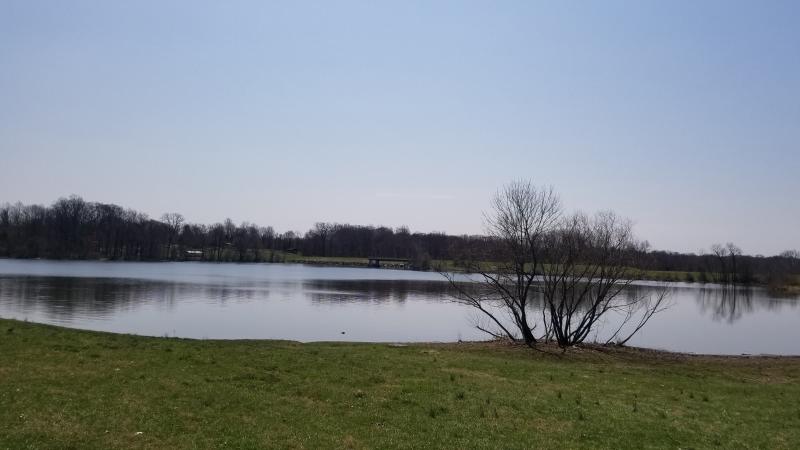 Core Creek Park in Middletown Township, south of Newtown, is a 1,200-acre park that offers something fun for everyone! Surrounding Lake Luxembourg, the park offers beautiful water views and boat rentals, so even if you're not in the mood for hiking, you can get out on the water and paddle around! Core Creek Park also has an off-leash dog park located at the Tollgate Road Entrance — just be sure to become a member before arriving with your fur baby! Recreation aside, Core Creek Park has historical — and royal — roots!
The land dates back to 1682 and was first owned by Thomas Croasdale. Croasdale purchased 1,000 acres of land from William Penn, founder of Bucks County. Later, John Watson purchased the land from Croasdale's grandson in 1733, and Thomas Jenks, a local man from Langhorne who built many structures in the area, purchased a separate section of the land in 1731. Jenks opened a textile mill on the property, which brought many people to the area to process sheep's wool. (If you are on the north side of the park, you'll see a road named Fulling Mill Road — now you know why!) According to local historian Carl LaVO, during the American Revolutionary War, General George Washington had Jenks spin cloth for the Continental Army. A spy tipped off the British who then raided the textile mill, however, the Continental Army went on to win the Battle of Trenton on Christmas Day in 1776.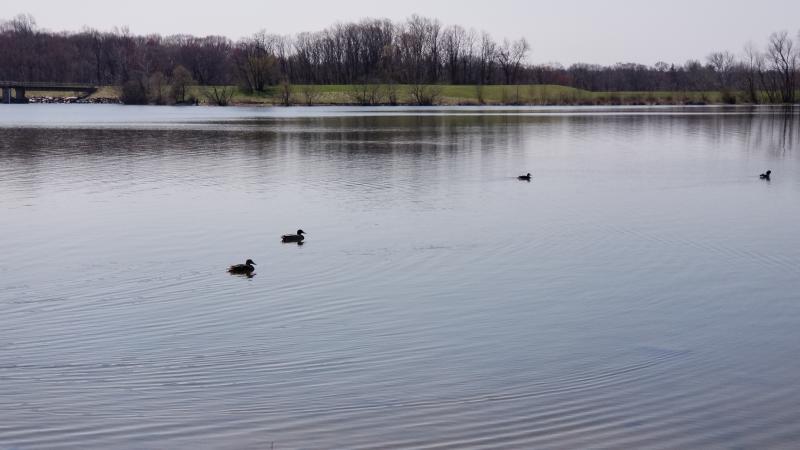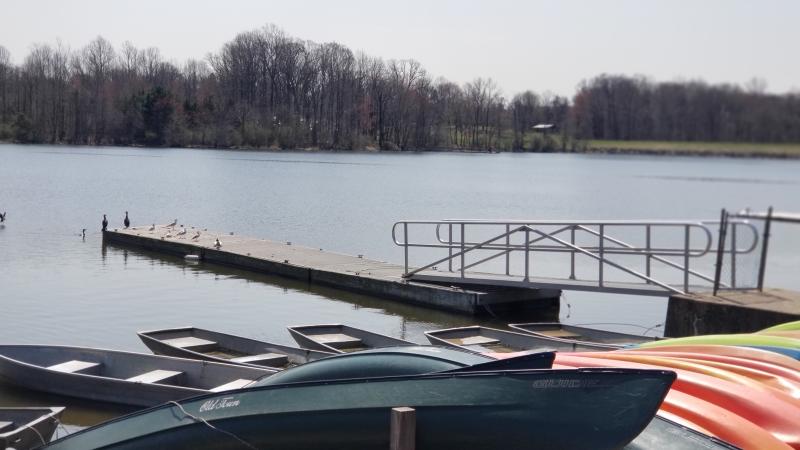 Now as far as Lake Luxembourg's namesake… In 1941, when the small country of Luxembourg was occupied by Nazi Germany, Charlotte, Grand Duchess of Luxembourg and Prince Felix of Bourbon-Parma, fled to Britain and Canada. They toured the United States, even visiting with President Franklin D. Roosevelt at one time. Charlotte rallied for peace and unity. She and Prince Felix purchased several hundred acres of fertile land in Bucks County that was perfect for a private farm to help support the exiled government. In 1945, following the collapse of Hitler's Third Reich, Charlotte returned home to Europe and remained Grand Duchess until 1964. Before her passing at 89 she sold the land, which was later acquired by the Bucks County Government. In 1975, before becoming the park we know and love today, the lake was used as part of a County plan to control flooding on the Neshaminy Creek.
While thinking of the historical significance of the park during your next visit, picture yourself spinning wool at the textile mill on the property, or meeting the Grand Duchess herself who may have once walked where you are today!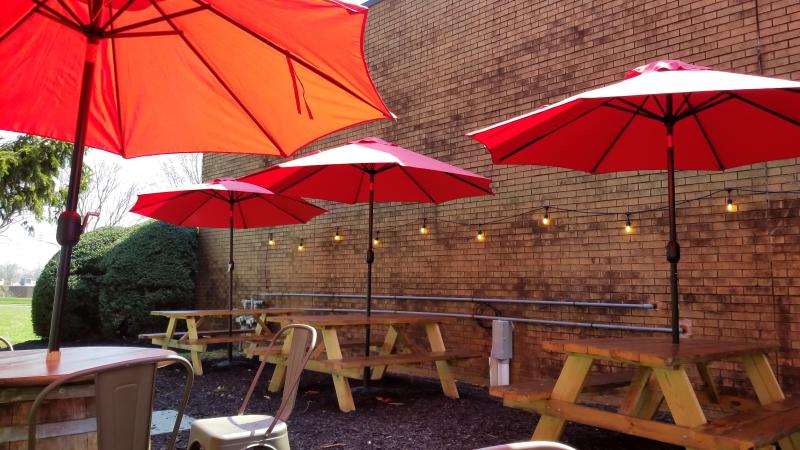 Newtown Brewing Company, located at 103 Penns Trail in historic Newtown, opened its doors in October 2019. It was the first brewery in the township, brewing expertly-crafted lagers, IPAs, and hard seltzers in its 4,600 square-feet of space, half of which is a taproom open to the public. Owned and operated by married couple Gregg and Sara Bonstein, Newtown Brewing is the perfect place to enjoy a refreshing beer after a long walk at the park!
Gregg Bonstein's expertise in craft brewing all started when his wife, Sara, bought him a kegerator for his birthday more than ten years ago. While his first batch didn't turn out all that well, that didn't stop him from pursuing the craft and perfecting the art! Gregg eventually left his job in chemical engineering to follow his dream, training at the Siebel Institute World Beer Academy and brewing for several years at other local breweries like Triumph and Blueprint before opening in Newtown. Sara, co-owner of the brewery, is the "Head Business Lady" who handles all things financial and administrative. Sara has more than 15 years of experience in the public biotechnology and pharmaceutical industry and currently serves as CFO for a publicly-traded global biopharmaceutical company working to help patients fighting serious and rare diseases.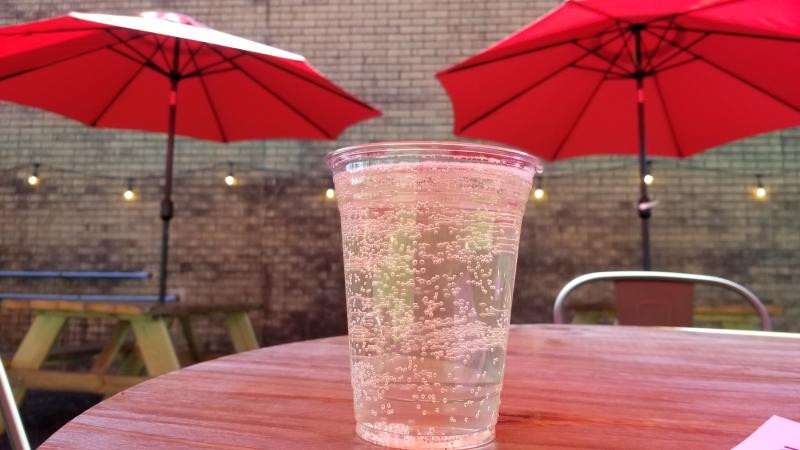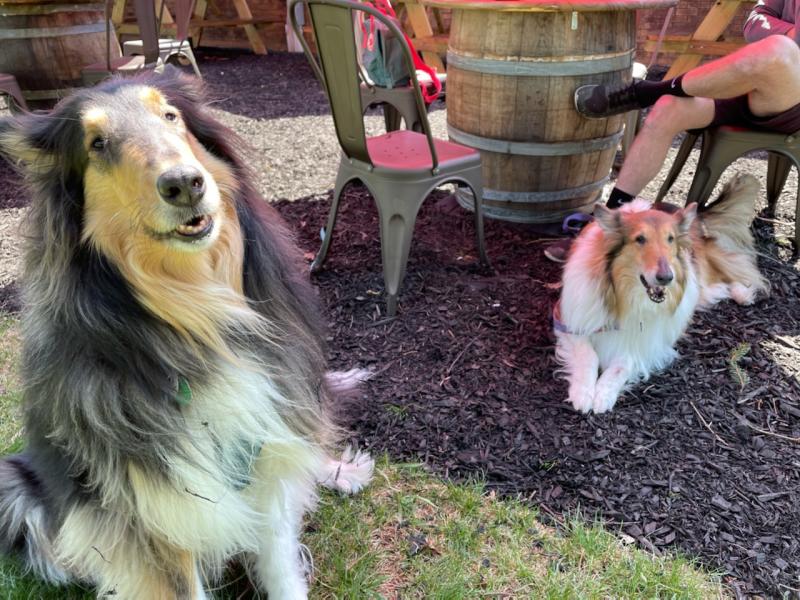 David Palagi joined Newtown Brewing on day one as a bartender and has since become Taproom General Manager. His varied background, ranging from chemical engineering to business operations, has helped him enhance the customer experience at Newtown Brewing Company. (Plus, he loves dogs – just ask mine!)
Newtown Brewing Company offers both indoor and outdoor seating, so whether you want to stay outside with Fido or head indoors is up to you! From beers, like the Yibambe IPA or Check Ya Later Lager, to hard seltzers and ciders, there's something for everyone. And, if you brought your kids along, they also offer juice boxes, sodas, and a variety of snacks! If you're looking for something more substantive, Newtown Brewing also welcomes a new food truck every Friday, Saturday, and Sunday. Be sure to check out their food truck schedule to see when your favorite truck will be there! Visit Newtown Brewing Wednesdays and Thursdays from 4 -10 p.m., Fridays from 3 - 11 p.m., Saturdays from 12 -11 p.m., and Sundays from 12 - 9 p.m.
With the weather looking sunny and warm, I've already marked my calendar — have you? Cheers!