Biscotti has always been a long-held delectable tradition in Italy. The dry, almond biscuit that originated in the hills of Tuscany, is a crunchy treat often dipped in coffee or tea. For Karen Riley and Craig Silbert, the folks over at Bucks County Biscotti, this oblong-shaped dessert is more than just a "biscuit."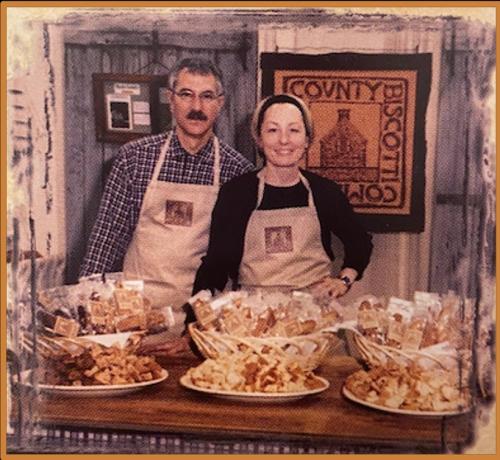 Bucks County Biscotti Company is an artisan wholesale biscotti company co-founded in HilltownTownship in 1992 by Karen and Craig. Their son, Riley Silbert, has recently joined the company as a partner to continue the family tradition. 
The inception of the business grew from Karen's participation at the Doylestown Farmers Market during her pregnancy with their only son. To alleviate the pressures of fresh daily baking, she developed a biscotti recipe that offered a longer shelf life. This product development combined Craig's background in specialty food sales and the duo's entrepreneurial spirit.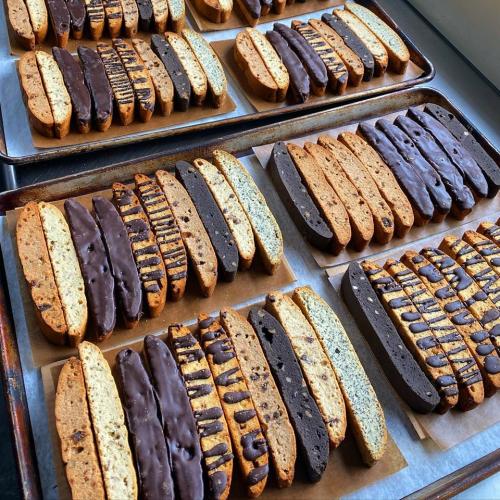 Their 7 unique flavors include:
Chocolate Dipped Classic Anise Almond
Classic Anise Almond
Coconut Dark Chocolate Chip
Cranberry Walnut
Espresso Chocolate Chip
Lemon Poppy
Sea-Salted Chocolate Toffee
They also offer two seasonal flavors: Pumpkin Pecan in the fall and Chocolate Peppermint in the winter.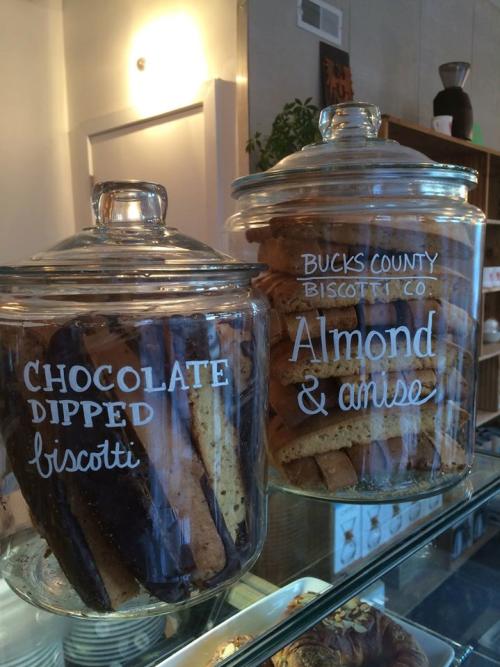 Karen and Craig agree: the best part about having a business in Bucks County is the quiet pastoral countryside conveniently located between Philadelphia and New York. When the two restored an 18th century stone farm house and dairy farm into their home and production bakery, they knew it was the ultimate Bucks County experience.
Interested in trying some biscotti? During the COVID-19 crisis, Bucks County Biscotti Co. is open for business online at  www.BucksCountyBiscotti.com where guests can find FREE shipping on a variety of boxes to enjoy or share with family and friends.
In the Hilltown area? Seek out their "Honor Stand!" Located at 10 W. Creamery Road across the street from the Hilltown Township building is an unique, contactless stand that is open 24/7, 365 days a year with $5 bags of biscotti end pieces.
You can also find their biscotti offered at Nonno's Italian Coffee Parlor in Doylestown, Bolton's Farm Market in Perkasie, the McCaffrey's Markets throughout Bucks County and many more places!