There has never been a better time to visit Shady Brook Farm in Yardley! Whether you are looking to spend a fun day in the sun wandering through the fields, browsing the market for some locally made treats or relaxing with friends, listening to live music over on the festival field, Shady Brook Farm is guaranteed to have something to entertain your whole group.
Here's what you can do there the rest of the summer…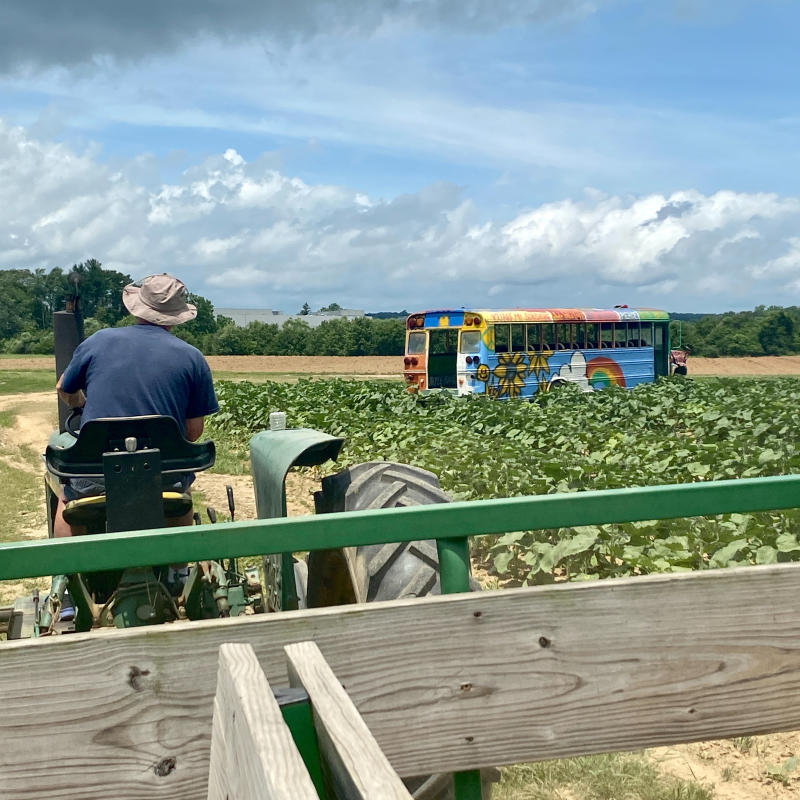 Enjoy a relaxing hayride over to one of Shady Brook Farm's pick-your-own fields that rotate throughout the summer and fall seasons. At different times of the year, you can visit their strawberry, blueberry, wildflower, raspberry, blackberry, peach and sunflower fields.  Make sure to check online before your visit to see what fields are in season.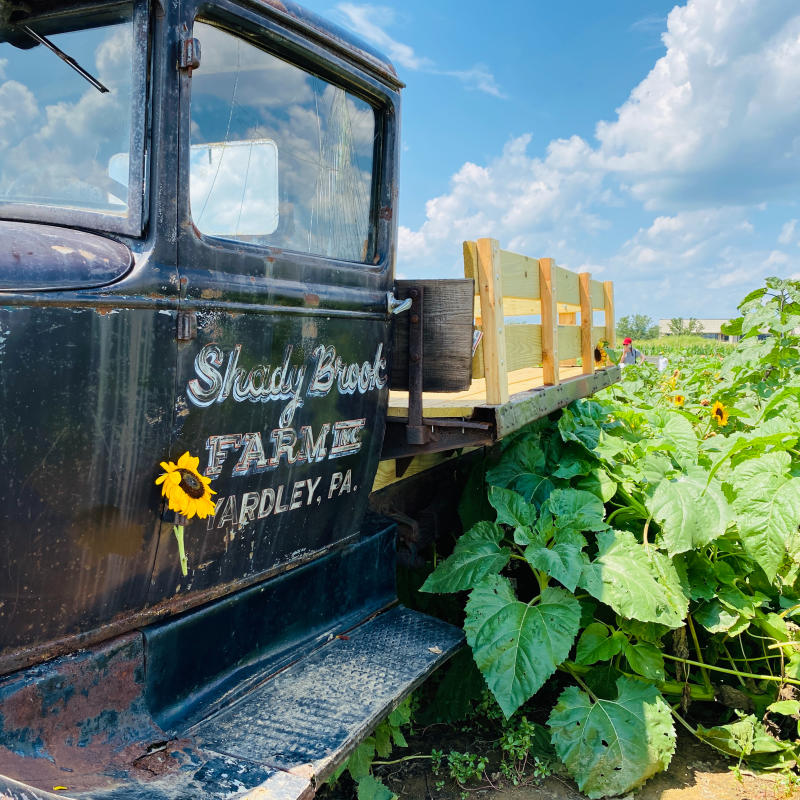 Visit Shady Brook Farm in August for their Sunflower Festival. During the first two weekends of August, the festival fields will be open and hayrides to the sunflower fields will be available. Stroll through the fields to pick your own sunflowers and get some incredible photo opps.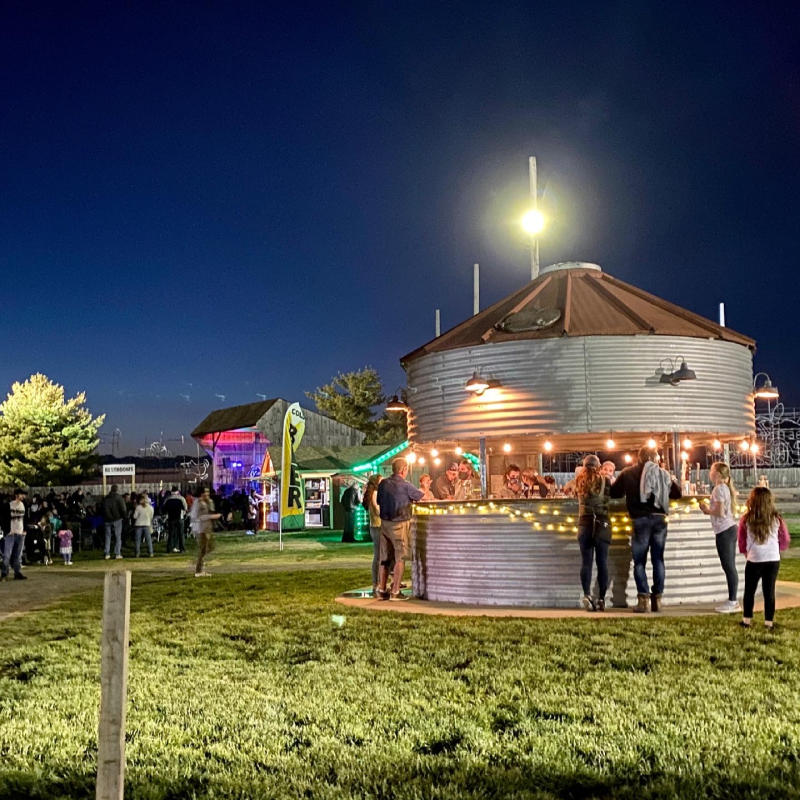 On Friday's at the farm, the festival field comes alive with live music, delicious eats and an endless amount of fun! Load up your family and friends in the car, bring a chair and sing along with music from local artists beginning at 6:30 p.m. Satisfy your tastebuds and stop by one of the many food stands where you can treat yourself to Best Darn Kettle Corn, funnel cake, burgers, fries and more! Craft beers, Rose Bank Winery's wine and cocktails made from PA spirits are available for guests 21 and up. The kids can even join in on the fun as they play on the festival playground, visit farm animals and participate in lawn games.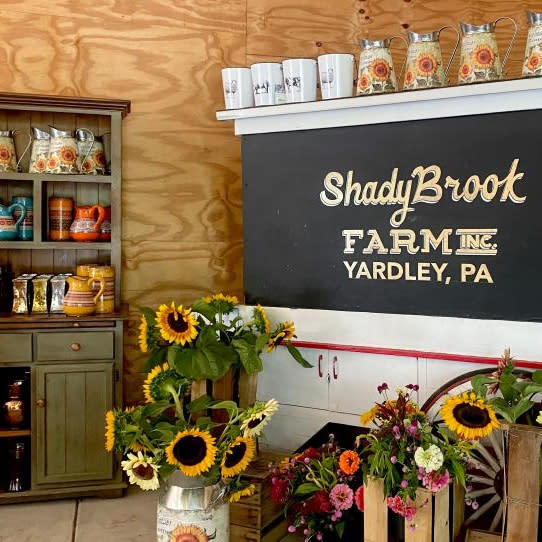 Located at the front of the farm is the Farm Market, where you can purchase some of Shady Brook Farm's pre-picked produce, homemade jams and pickled vegetables, and a plethora of other locally sourced goods. In the back of the market is the deli, where you can order soups, salads, sandwiches and daily specials. The Garden Center has everything you could possibly need to tend to your own garden from tools to fertilizer, seeds and plants.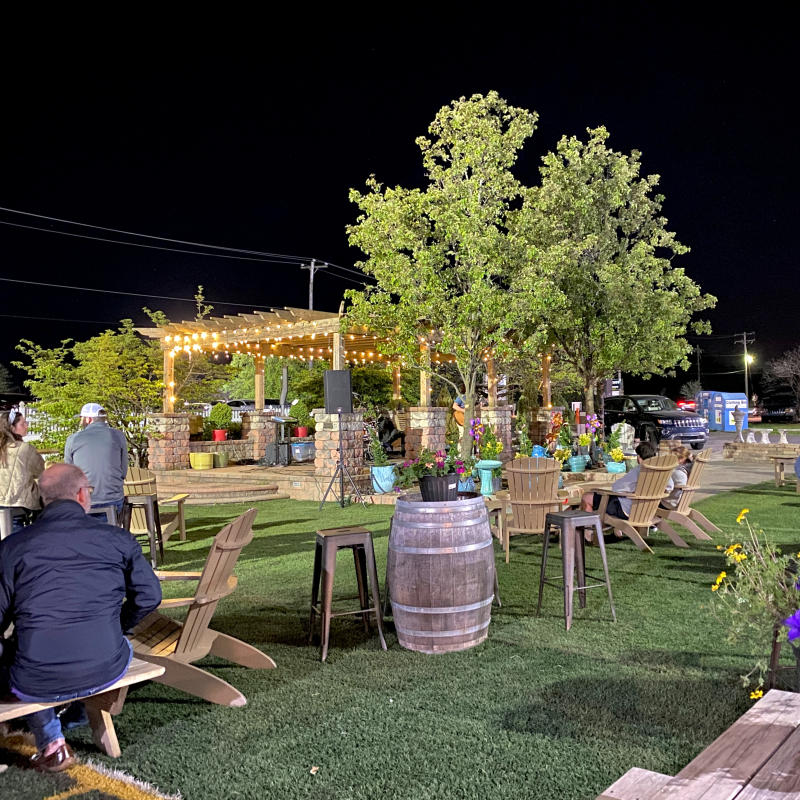 The Stone's Throw Pub at Shady Brook Farm is open seven days a week and serves wine from Rose Bank Winery and craft beer. Seating is available on the patio and live music can be enjoyed at the pub on weekends until the end of August. Come and "think while you drink" on Wednesday during Quizzo or participate in the Summer Cornhole League on Thursday nights.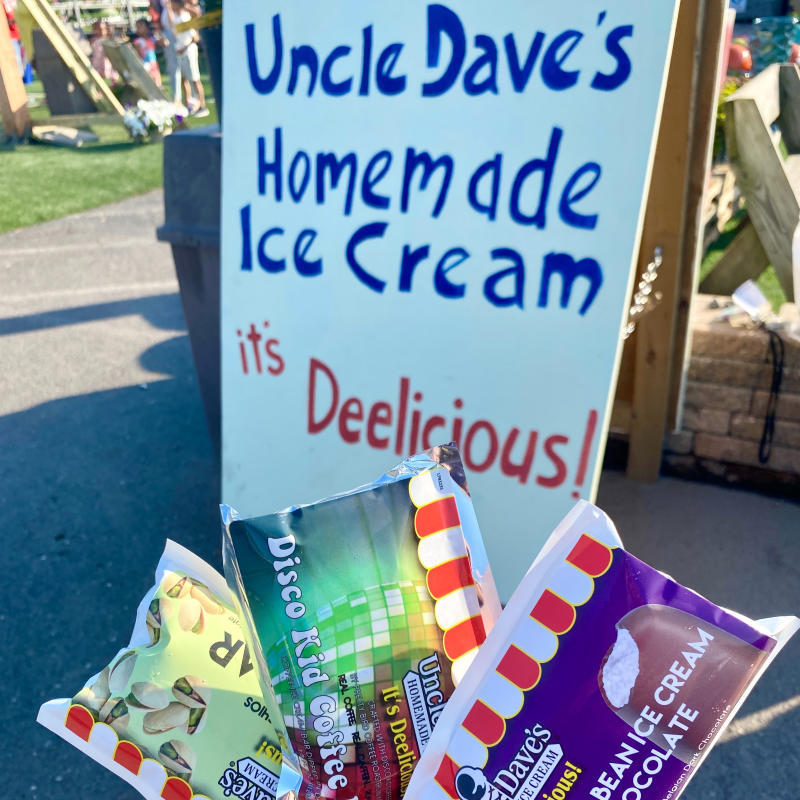 No trip to Shady Brook Farm is complete without some delicious ice cream from Uncle Dave's Homemade Ice Cream. Uncle Dave's is currently offering their seasonal favorites – blueberry, strawberry, lavender and sunflower lavender – as well a large selection of their other incredible flavors.
Keep an eye out in the months to come for Shady Brook Farm's Fall Fest! New to Fall Fest this year will be their "Erie Illuminations," which will begin on September 24, 2021. During Fall Fest, you can take a hayride out to the pumpkin fields to pick your own pumpkin. After nightfall, roam the pumpkin fields and pick your pumpkin out by flashlight. Challenge yourself to complete the hay or corn maze or relax by a campfire and enjoy some live music. For horror enthusiasts, take a visit to the Barn of Horror or Alien Encounter to see some "ghoulish ghouls."