It's the most wonderful time of the year here in Bucks County! From dazzling drive-through lights to holiday decorated stores, there is still so much to see and do while abiding by the new state guidelines the rest of this holiday season…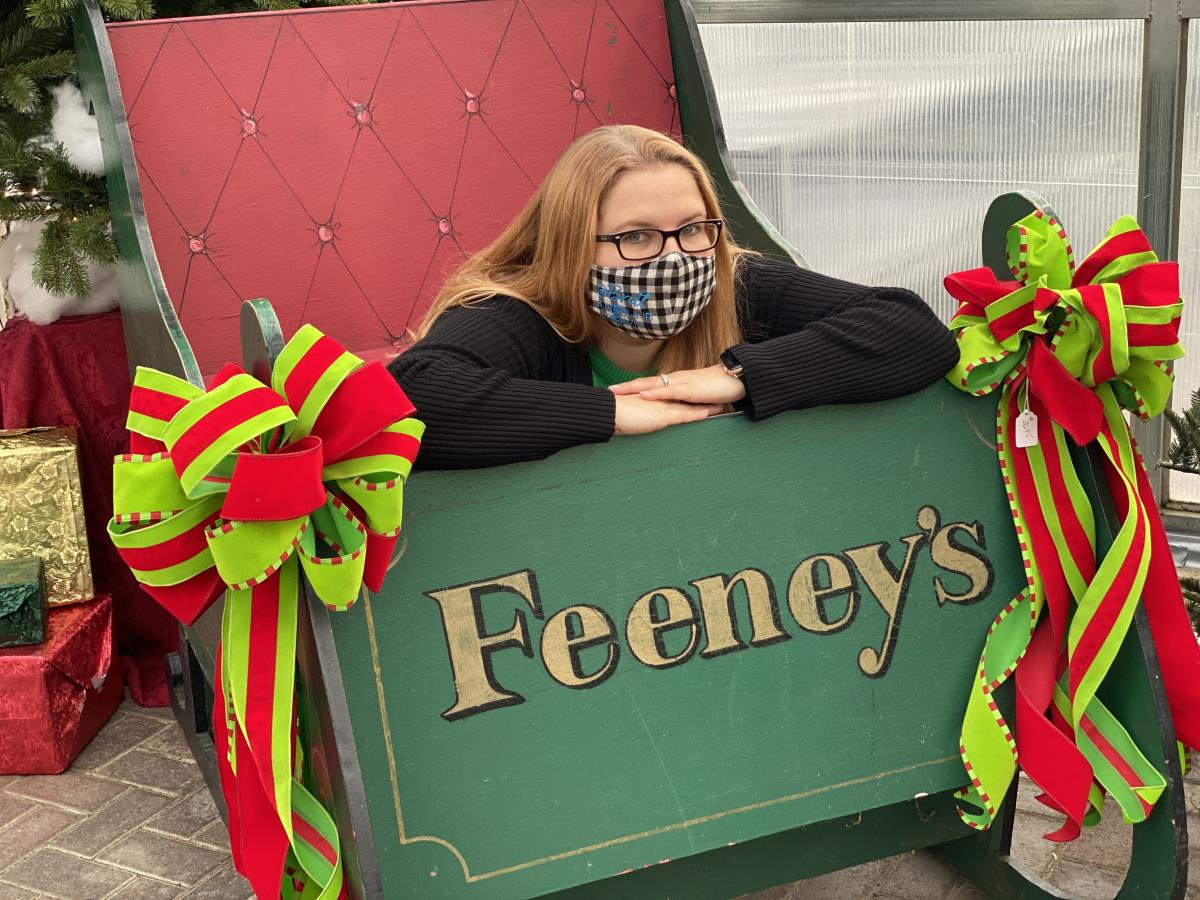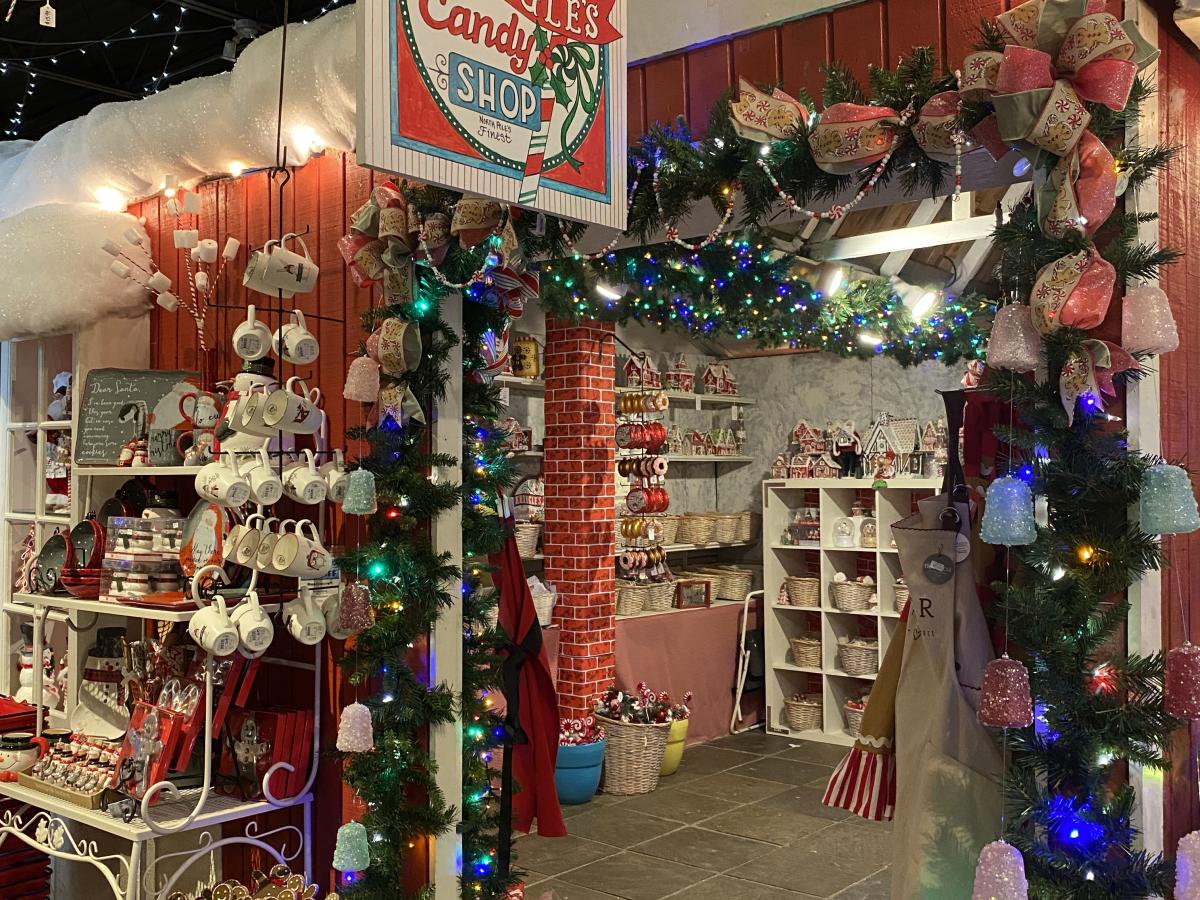 Feeney's (Feasterville)
It's just not the holiday season until you have made a trip to Feeney's in Feasterville. Visiting Feeney's has been my absolute favorite holiday tradition since I was a young girl and it is fascinating how this local store transforms from a garden center into a spectacular Christmas destination. Dozens of displays have been set up all around the store that provide a picture-perfect backdrop for your holiday cards and it is sure to inspire the inner decorator within you.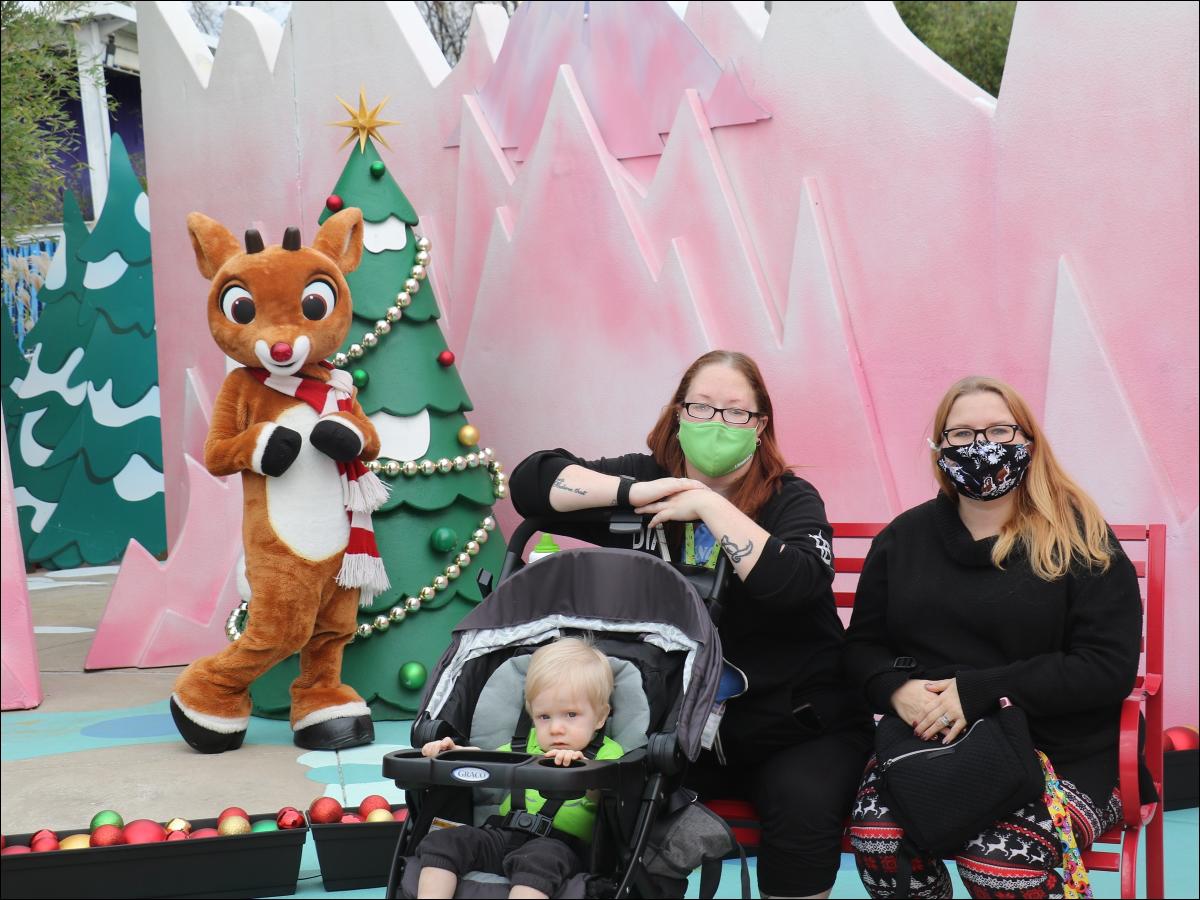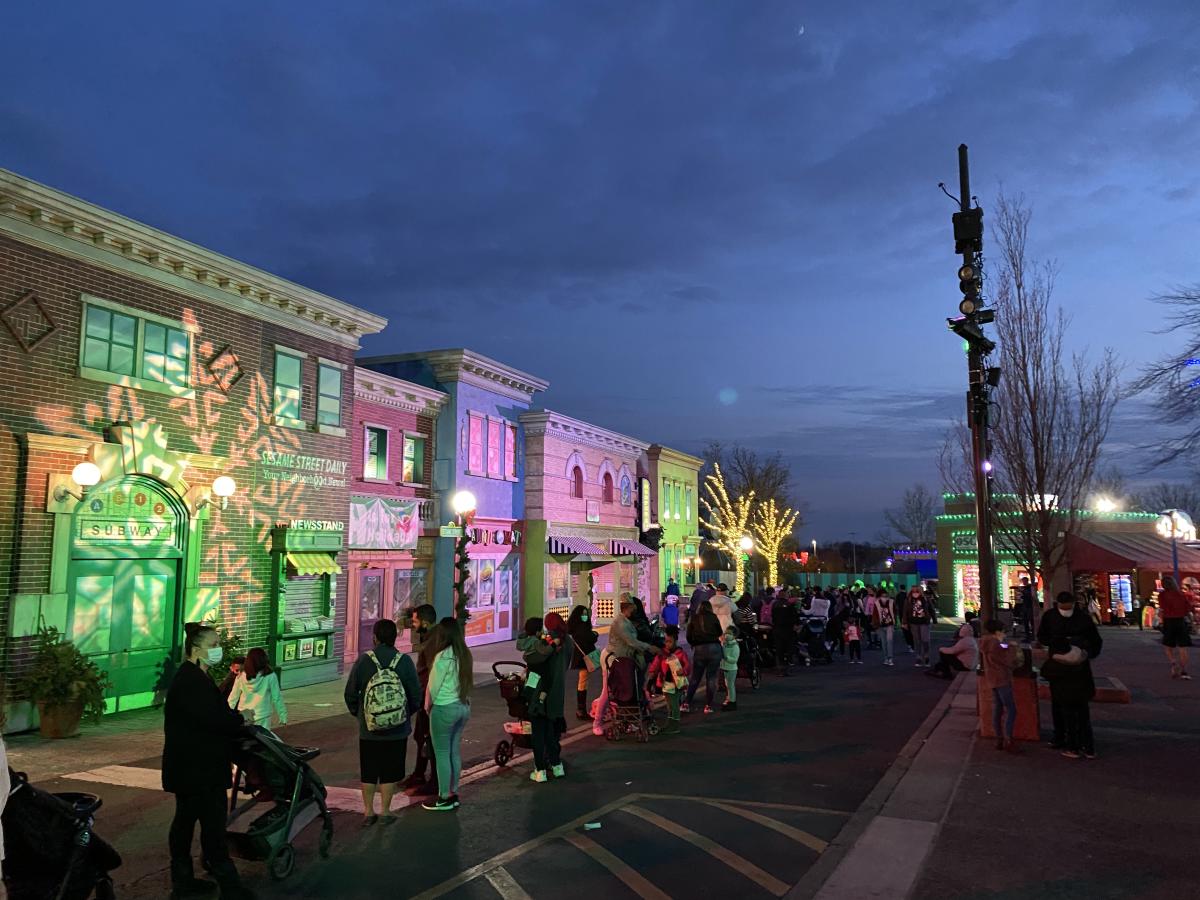 Sesame Place® Philadelphia (Langhorne)
Have a very furry Christmas with our friends over at Sesame Place® Philadelphia! The neighborhood characters welcome you to their first-ever Furry & Bright Christmas Drive-Thru. Those with reservations for a day at the park has a wide variety of special holiday entertainment to choose from. Due to popular demand, the drive-through is now continuing into January 2021, with the extended dates of January 8-10!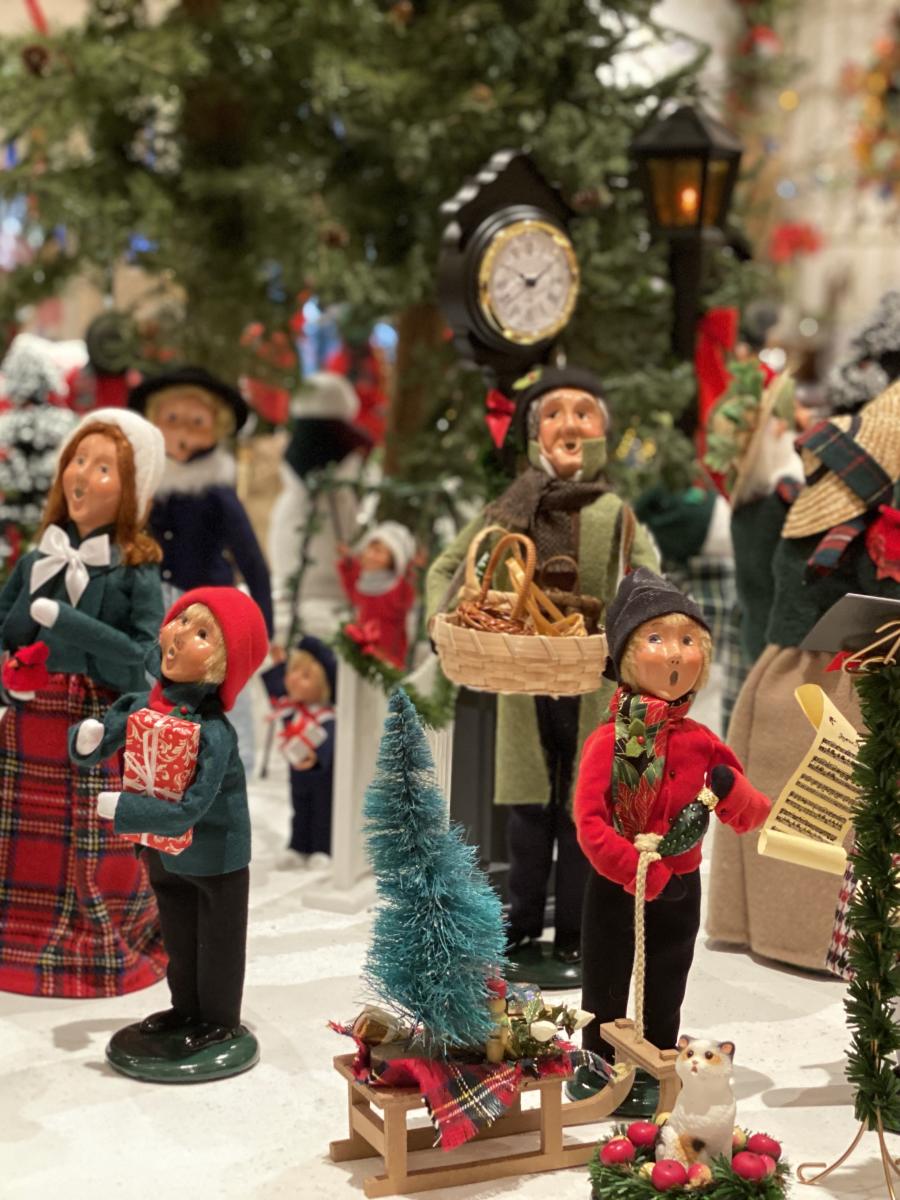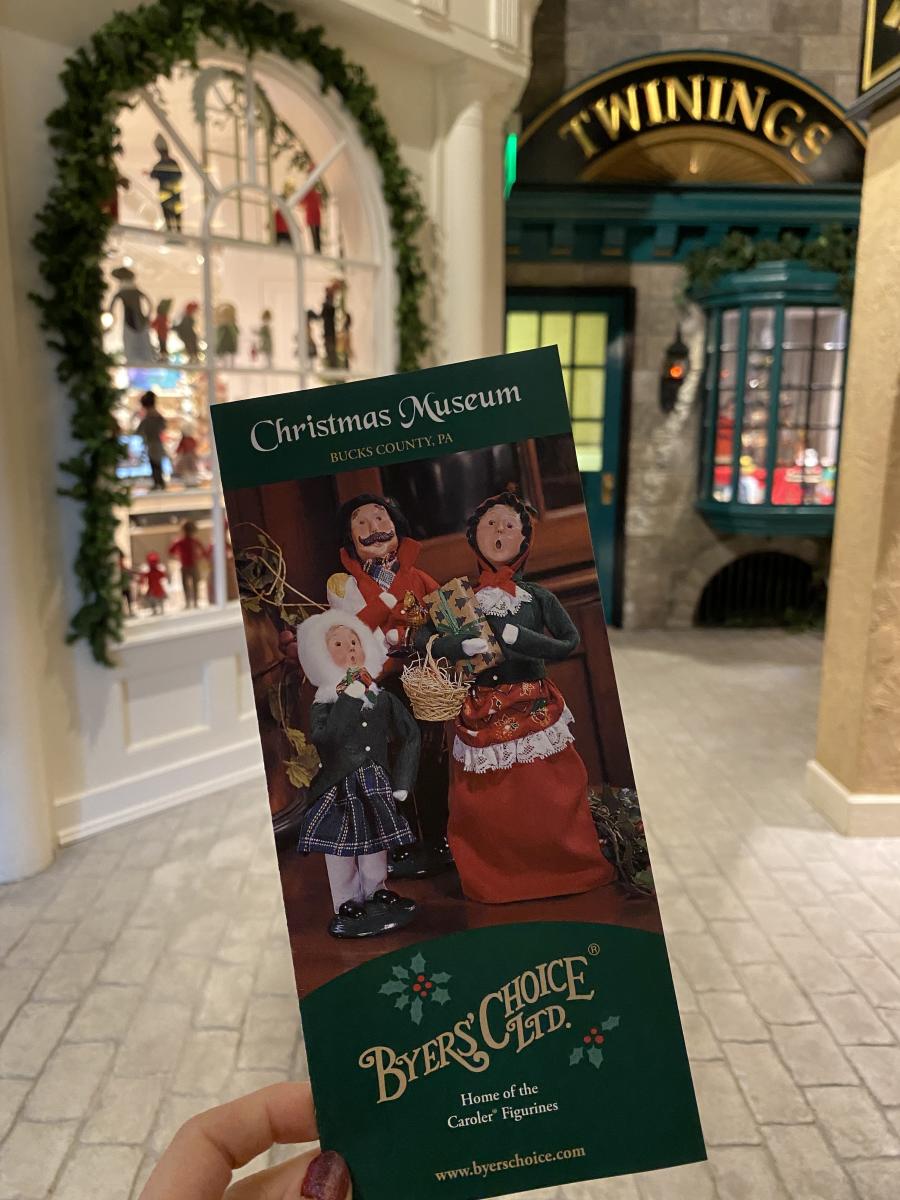 Byers Choice (Chalfont)
Have you ever noticed those holiday Byers Choice Caroler figurines in stores during the holiday season? These special carolers are handmade right here in Bucks County! Over on County Line Road in Chalfont is the Byers Choice headquarters, which is also home to their Christmas Museum and gift shop.  Walk through the story of Charles Dicken's "The Christmas Carol" as told via caroler displays as well as dozens of other holiday scenes made up of these unique figurines. You can also pre-register to create your very own custom Mrs. Claus caroler during your visit as well.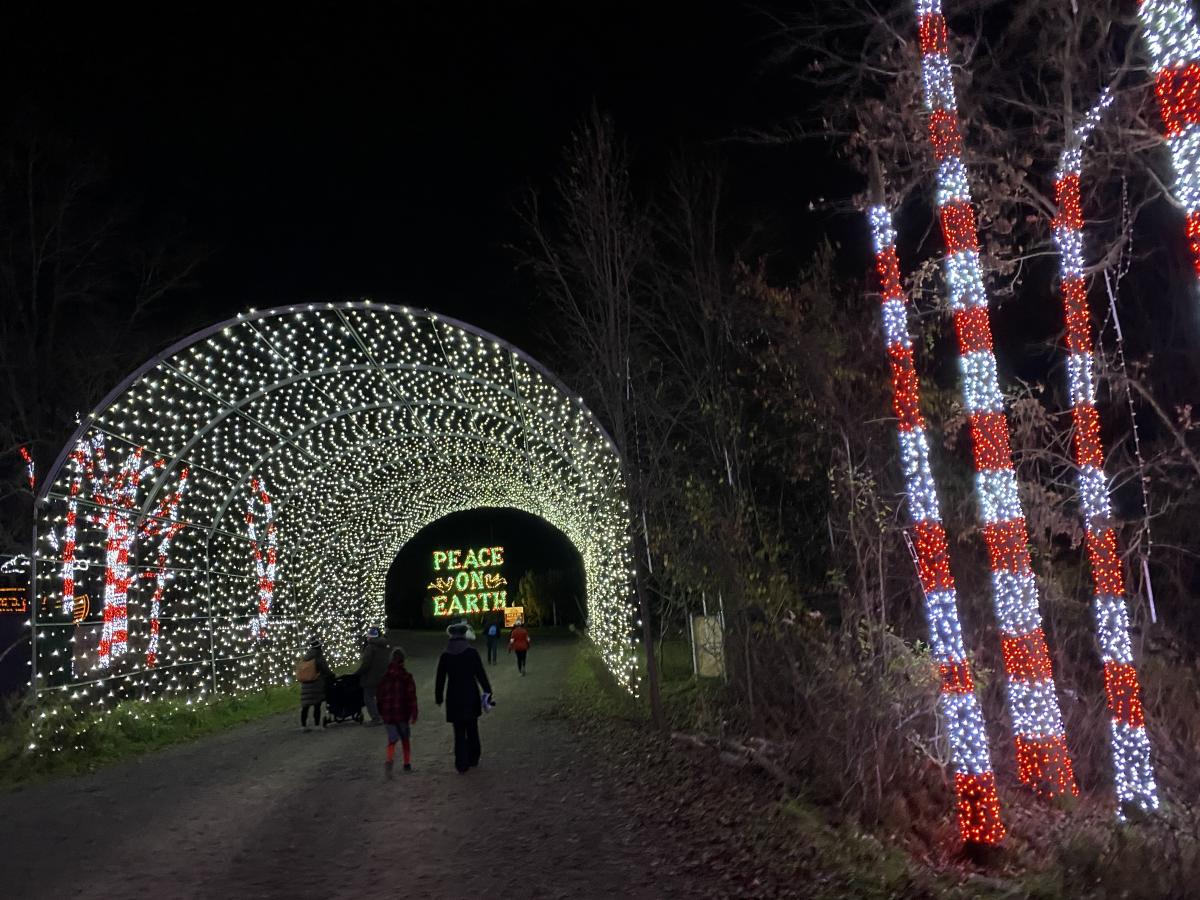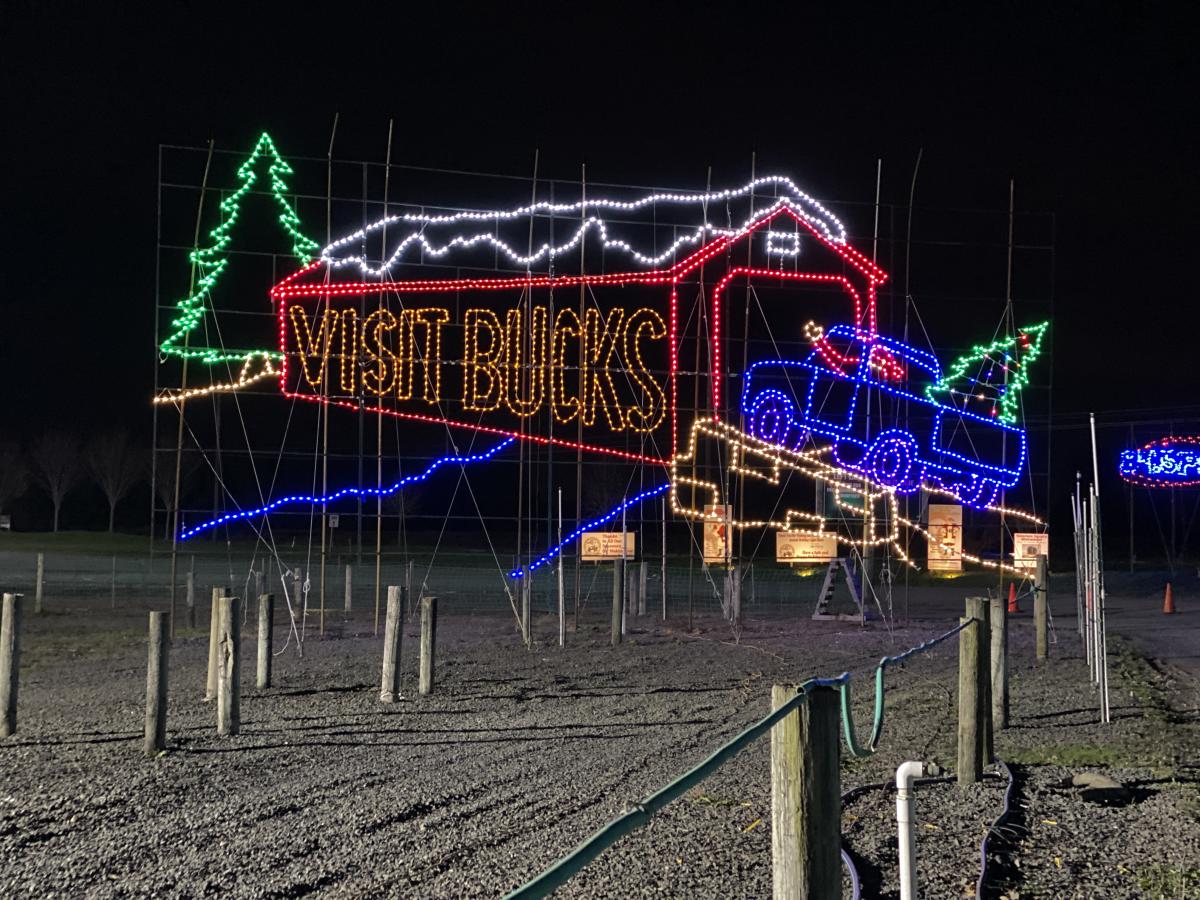 Shady Brook Farm (Yardley)
It is hard to describe the overwhelming beauty that is the Shady Brook Farm Holiday Light Show unless you have had the opportunity to see it for yourself. Thousands of sparkling lights make up scenes from beloved Christmas stories, kids' cartoons, national landmarks and more. You can view the Holiday Light Show via a drive thru in your personal vehicles, or on a tractor pulled hayride. Journey through their brand-new Walk-Through Show and you just may find yourself at the entrance to Santa's Workshop. Don't forget to stop at Shady Brook Farm's Market before you leave and grab some seasonal peppermint ice cream from Uncle Dave's Homemade Ice Cream.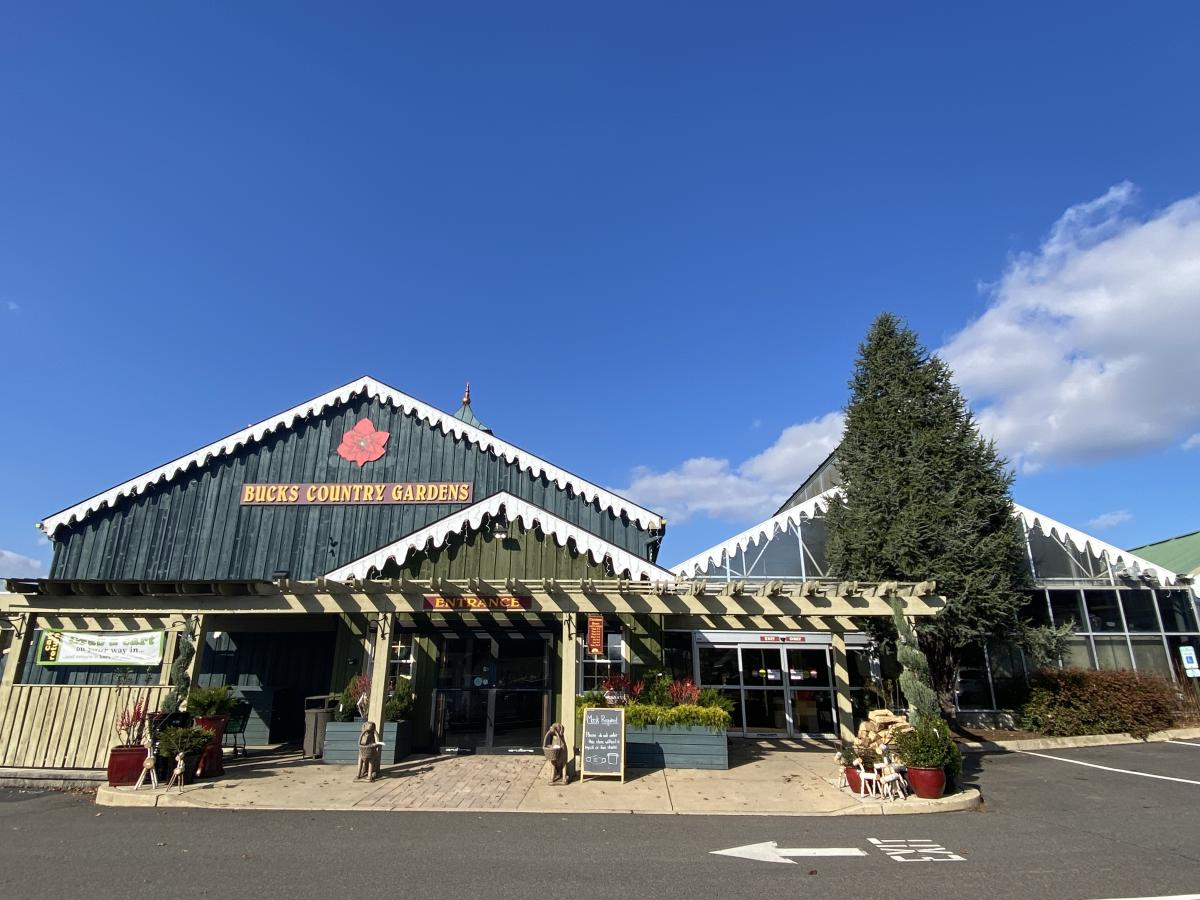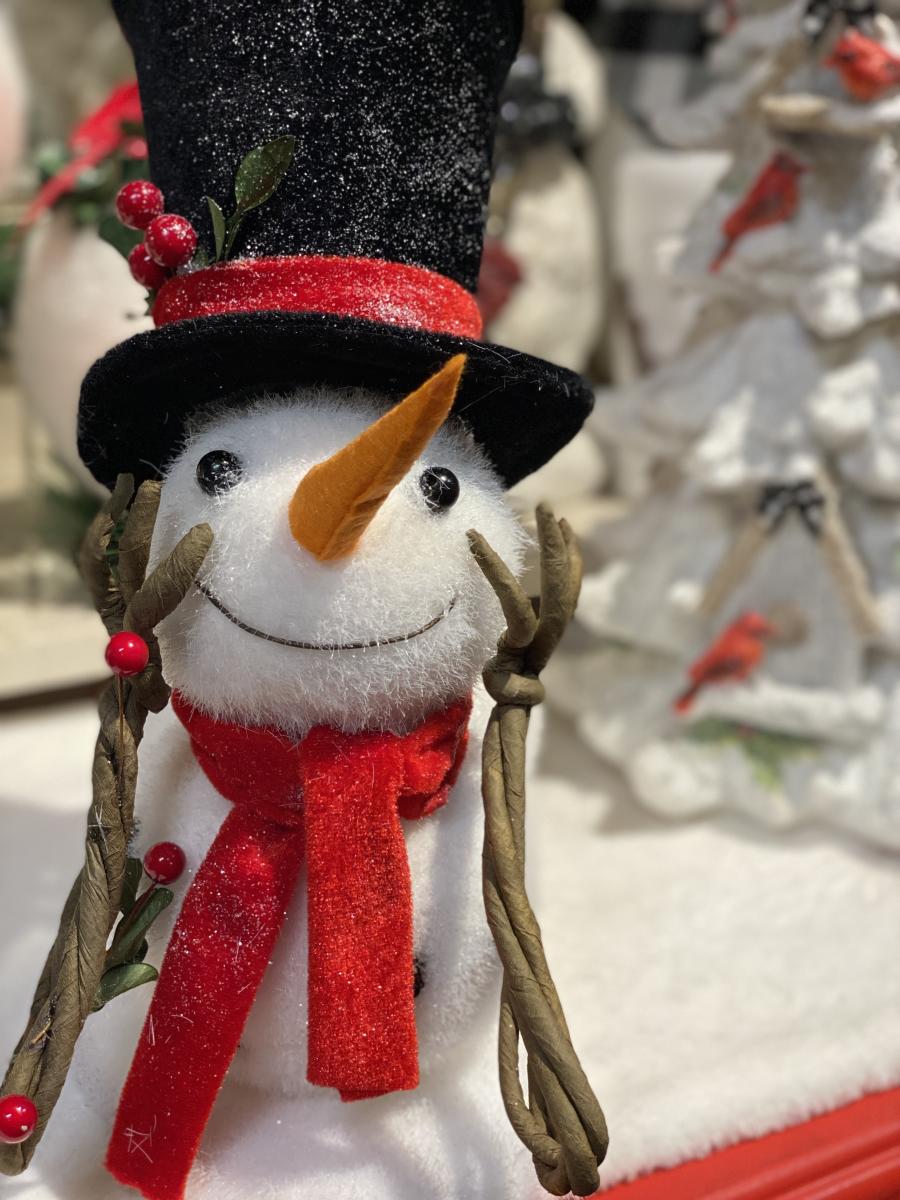 Bucks Country Gardens (Doylestown)
Just north of Doylestown on 611 is Bucks Country Gardens, another local garden center that is taken over yearly by the magic of Christmas. With plenty of festive displays to see around every corner, it's the perfect stop for getting in the holiday spirit!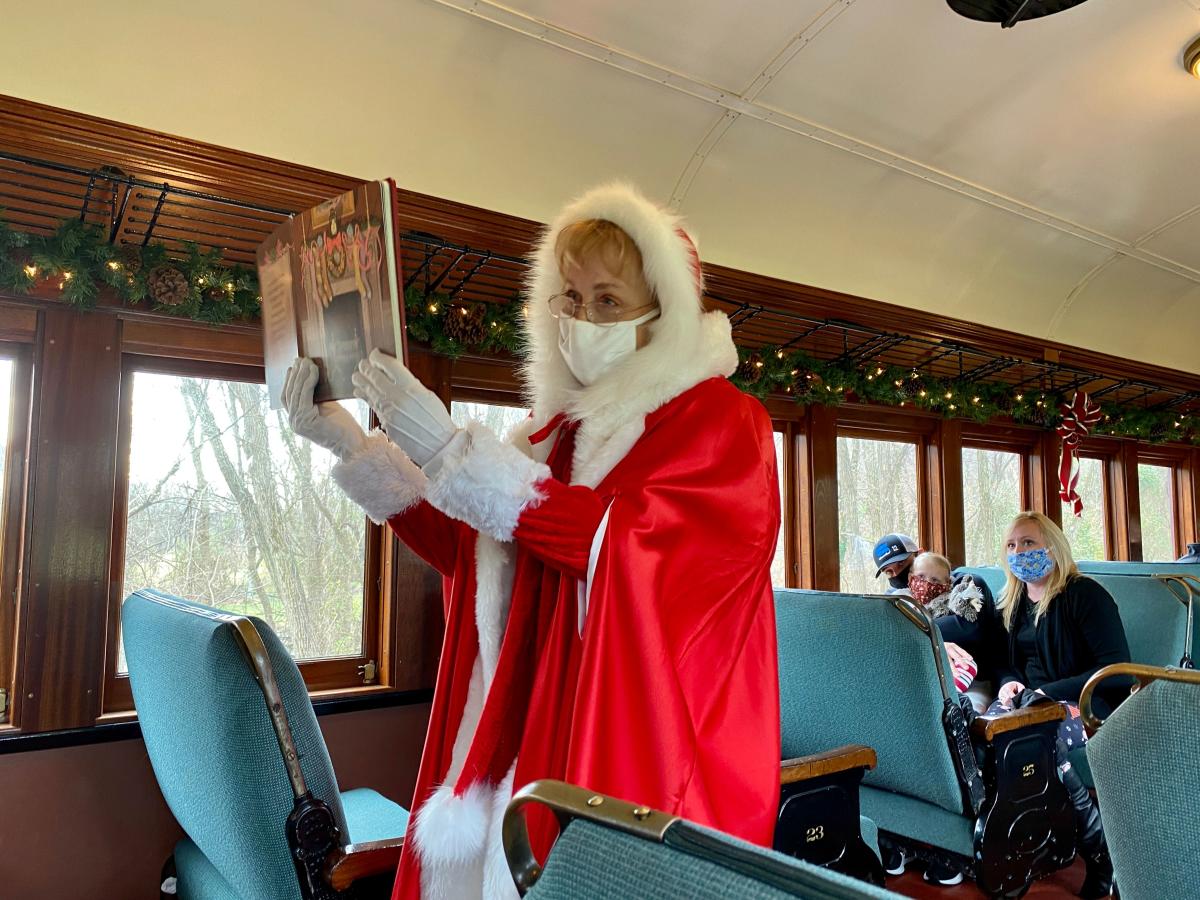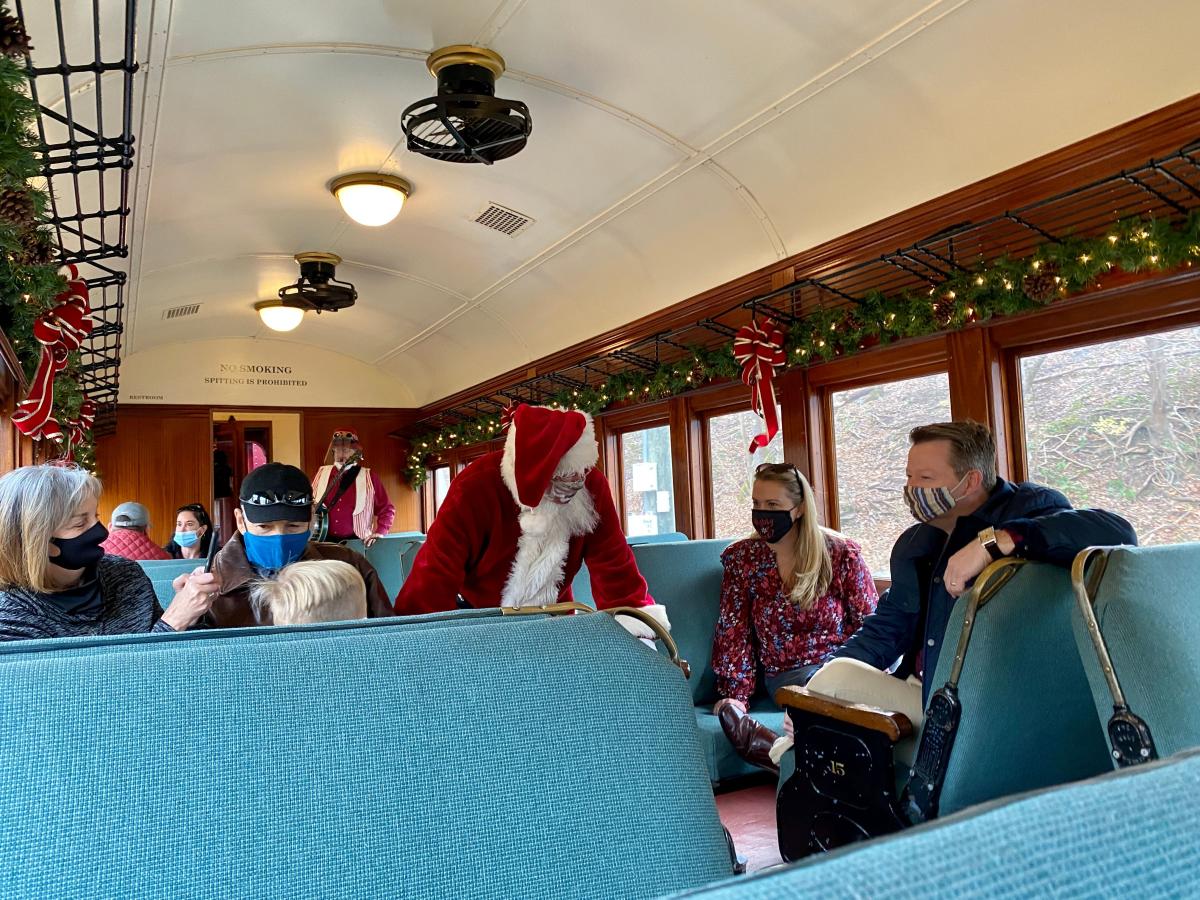 New Hope Railroad (New Hope)
Sing along to your favorite Christmas carols as you ride Santa's Steam Train or the North Pole Express with Santa and Mrs. Claus! Hot chocolate and cookies welcome you on board this exciting train ride through scenic Bucks County. Mrs. Claus will read you her favorite Christmas story and upon returning back to the station, you will have a chance to explore Santa's special train car. Santa will even present you with a very special gift before you disembark the train. Advanced reservations are required before visiting to ensure state guidelines are met.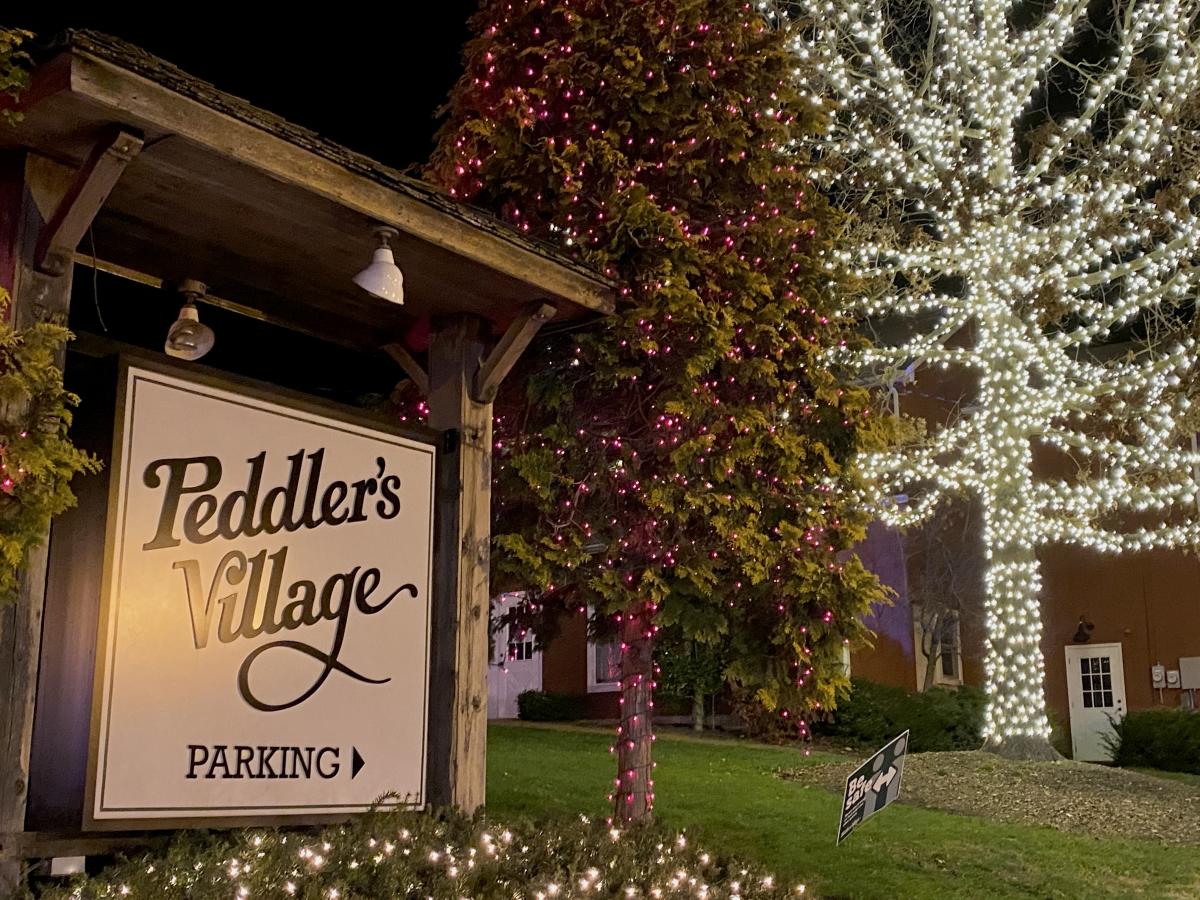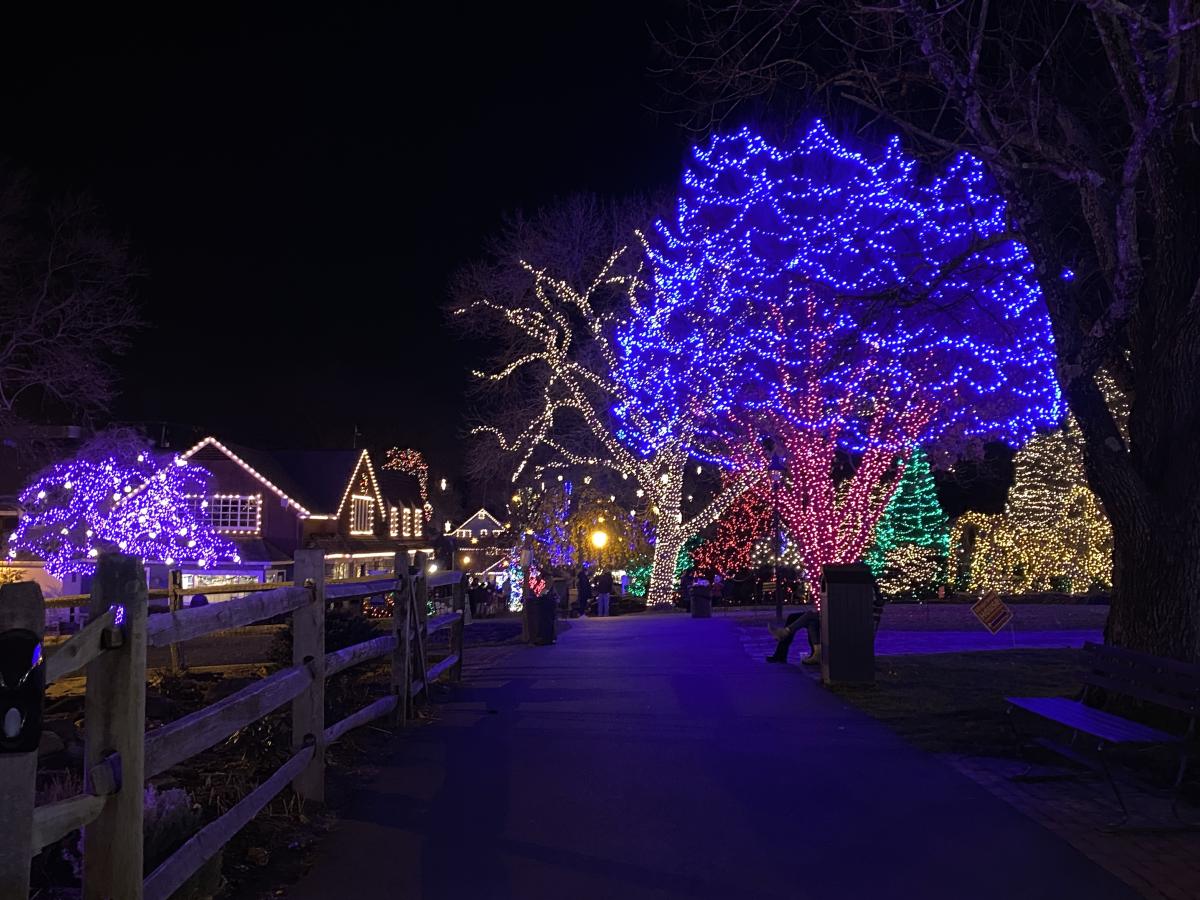 Peddler's Village (Lahaska)
Bucks County's treasured Victorian village in Lahaska transforms into a dazzling display each holiday season. Thousands of sparkling lights light up the village and make it one of the most treasured holiday traditions for locals and tourists alike. In addition to the light display, Peddler's Village also holds a Gingerbread Competition every year (did you see the Schitt's Creek one?!) in which artists, bakers, businesses and more decorate exquisite gingerbread displays for a chance of winning an award in multiple categories.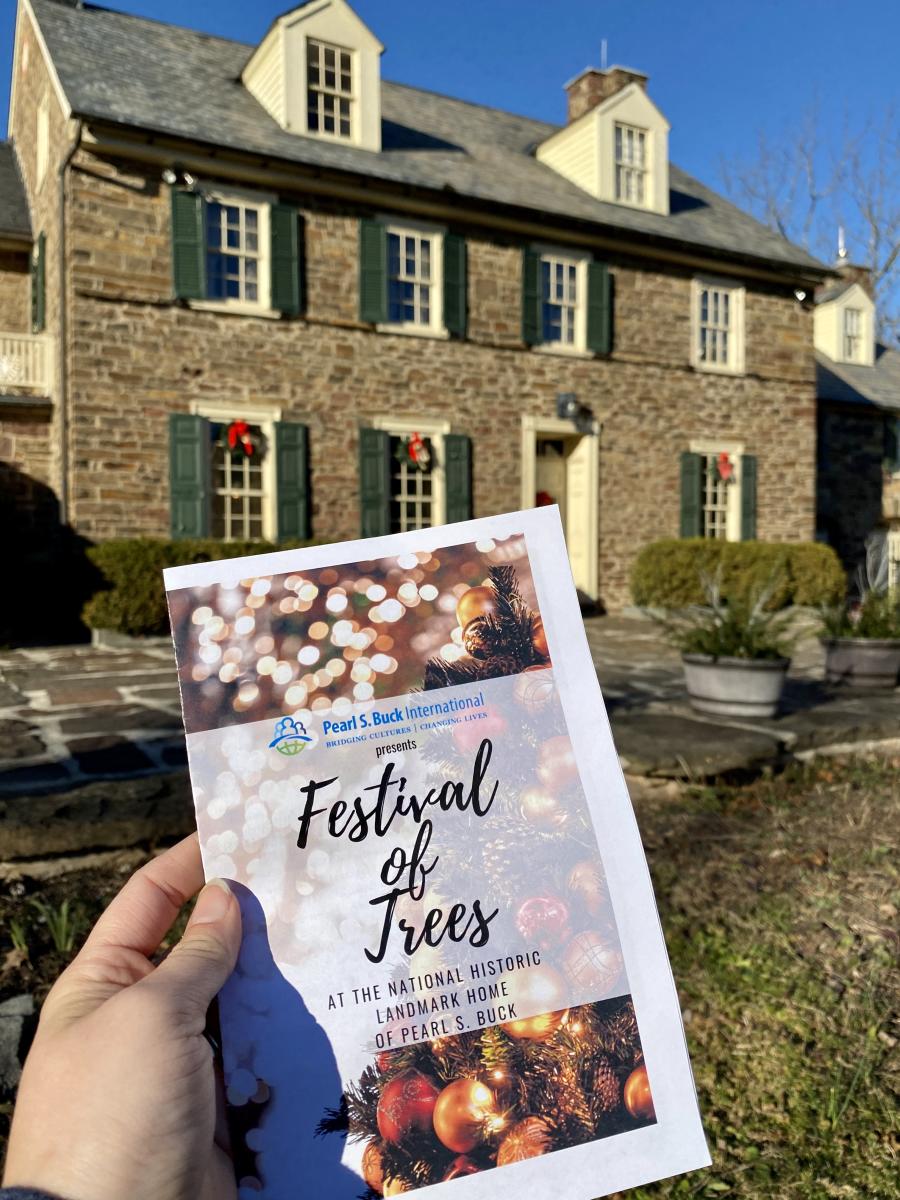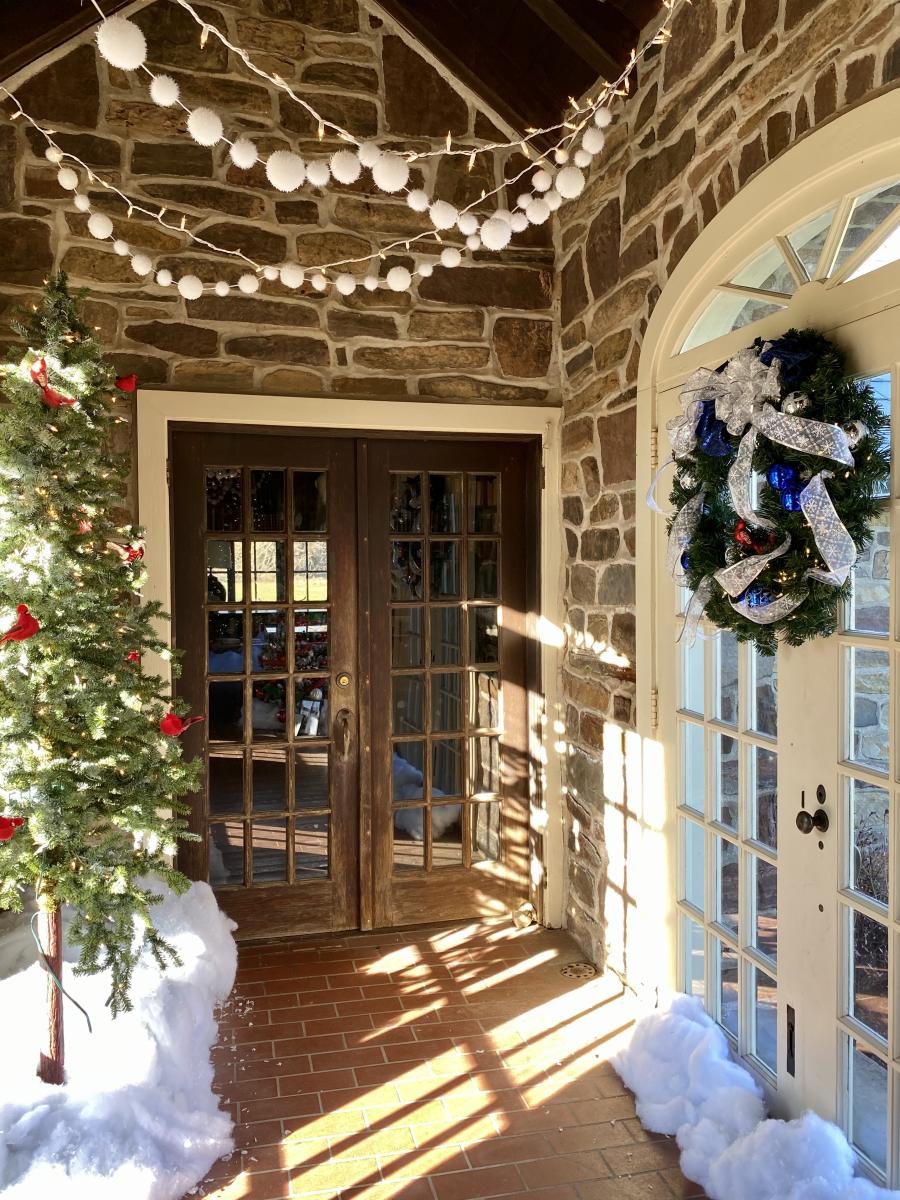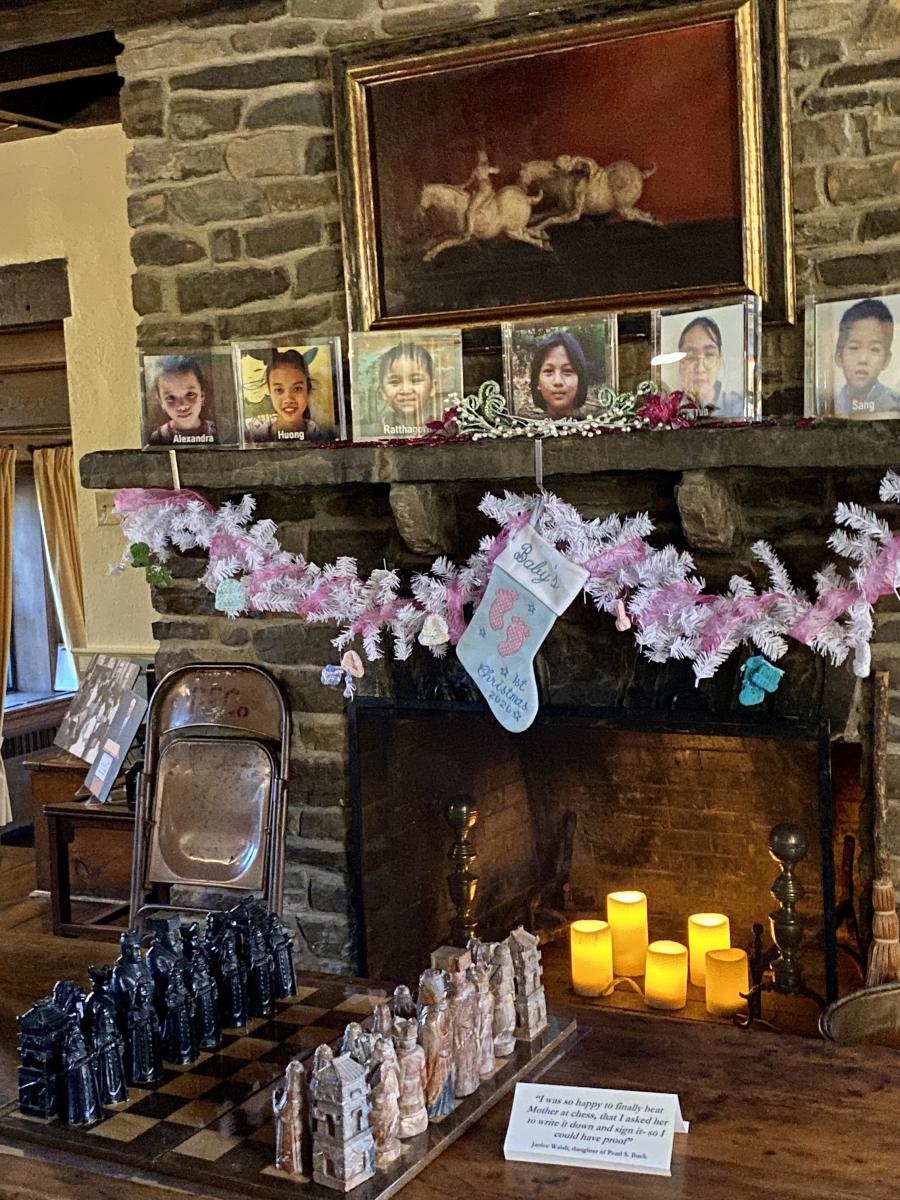 Pearl S. Buck House (Perkasie)
Festival of Trees is being extended into the new year! Though the Festival of Trees had to cancel its December tours due to the state mandate to close indoor tours through January 4, 2021, now you can still come experience this beautiful and festive holiday tradition through the end of January. Tuesdays through Friday at 1 p.m. and Saturday and Sunday at 2 p.m. for decor tours.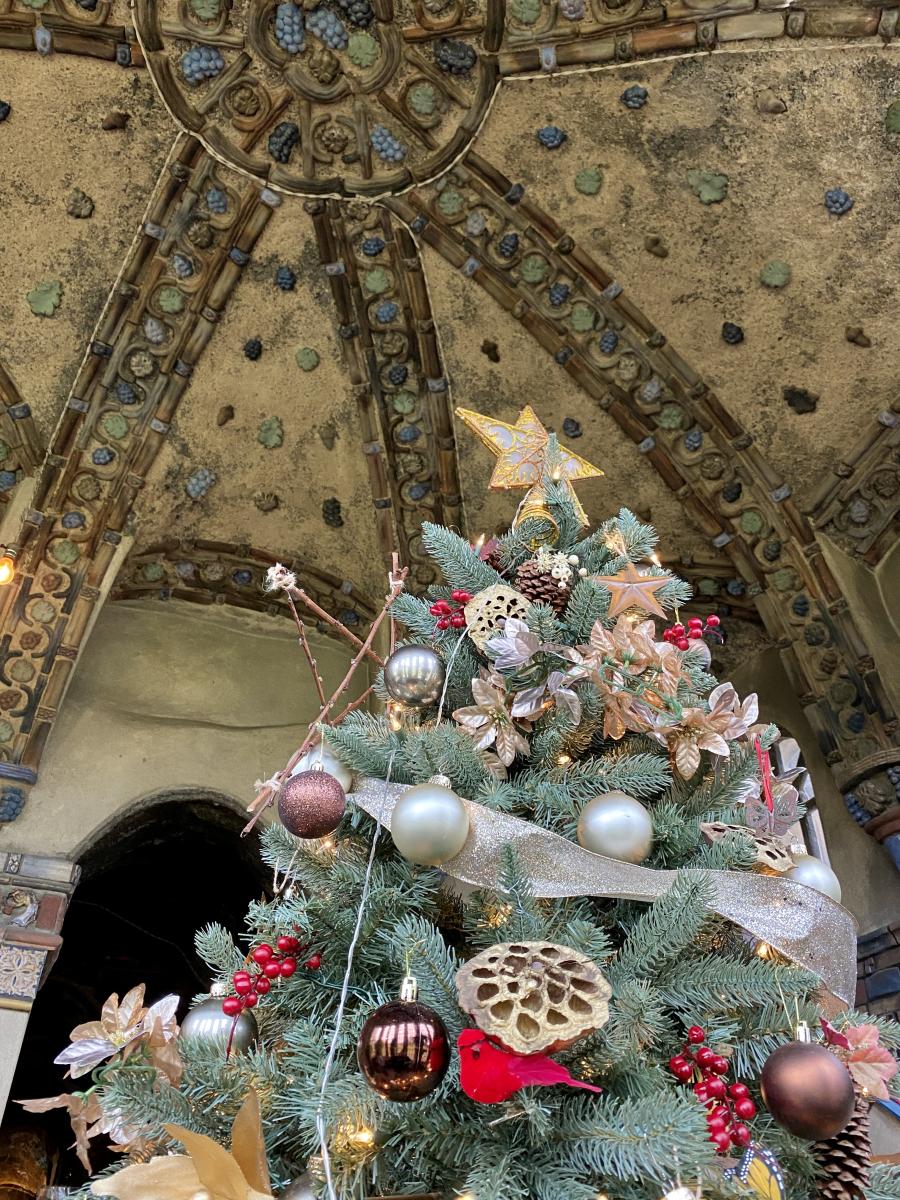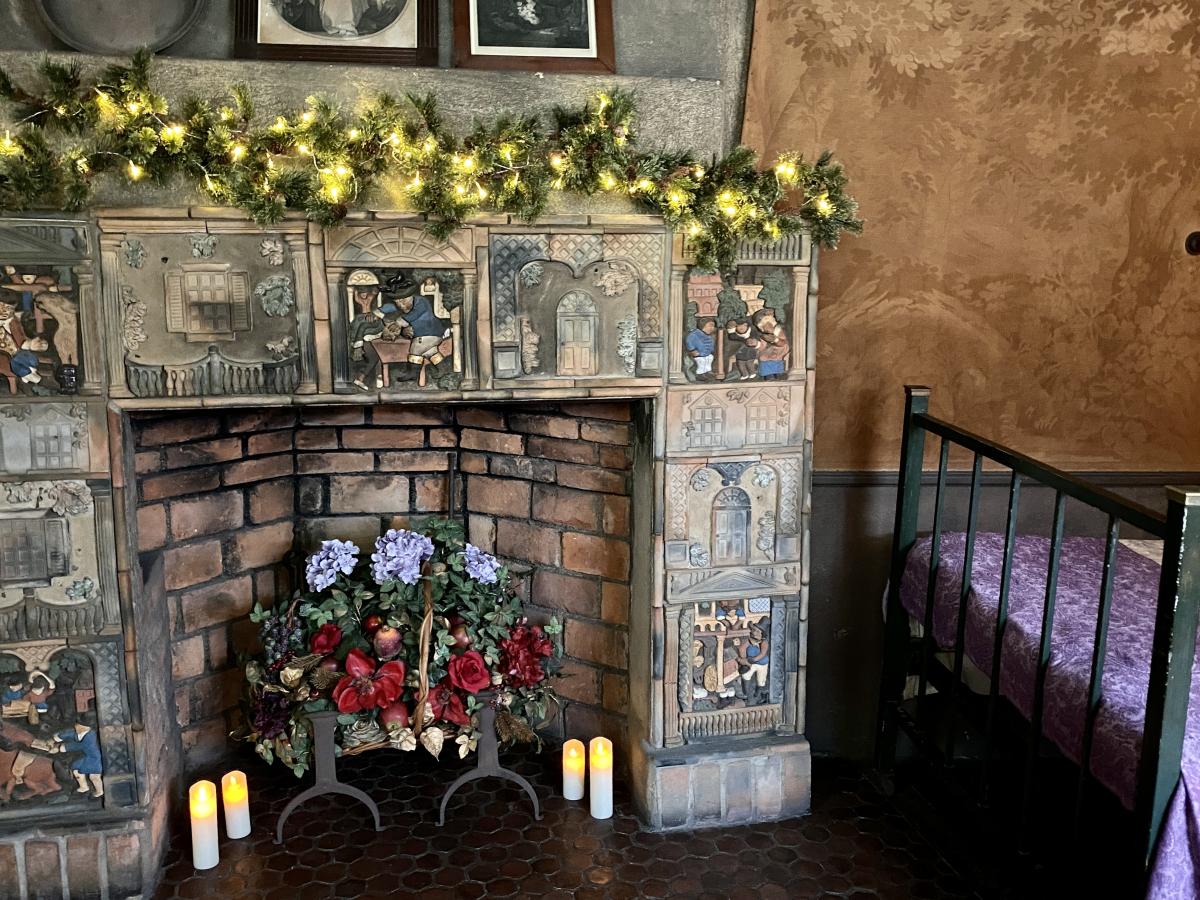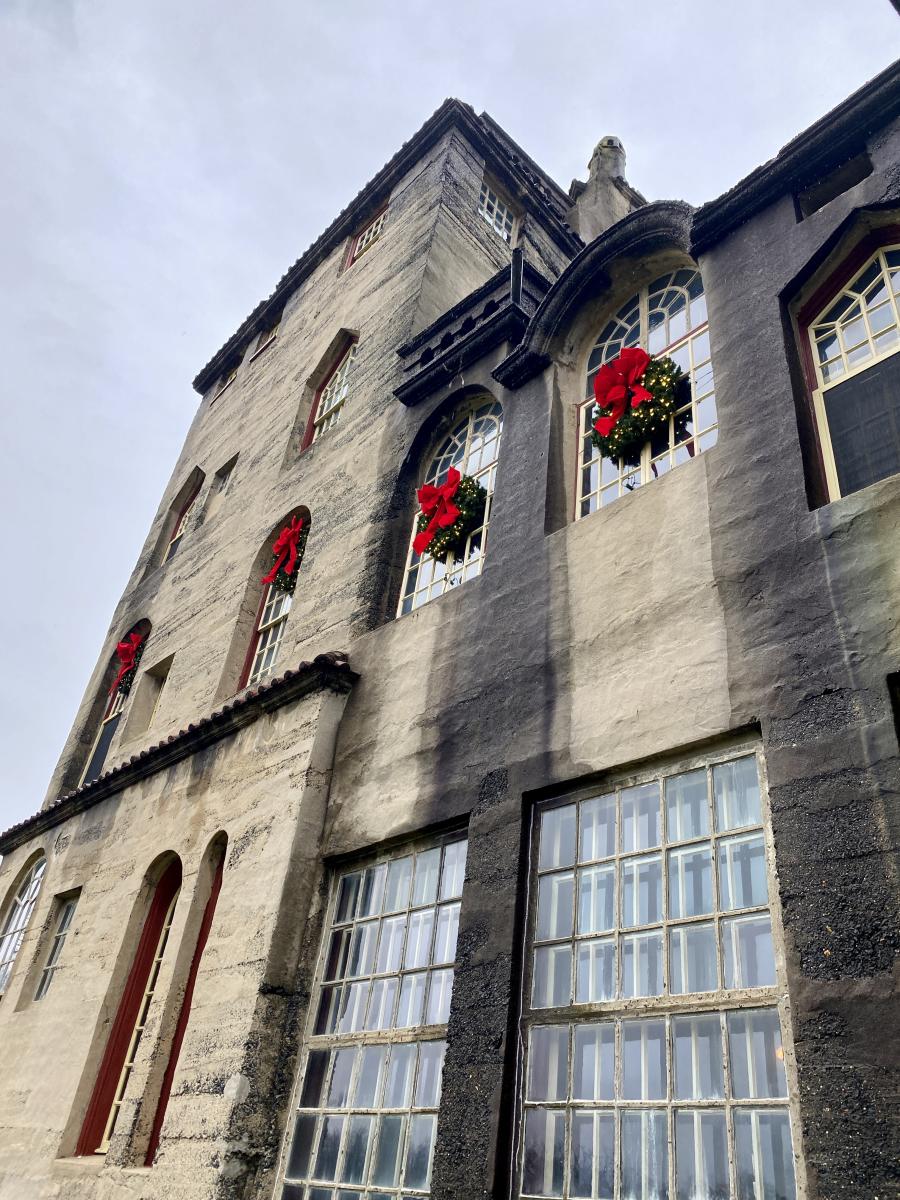 Fonthill Castle (Doylestown)
The concrete castle will be extending their Holidays at Fonthill Castle display through 2021! Though the iconic museum had to cancel its December tours due to the state mandate to close indoor tours through January 4, 2021, their Christmas tree decorations will now be up until January 31! In the meantime, enjoy their 'Tree Look Book' or take a virtual tour and we will see you in 2021.