Art Festivals in Bucks County
Attend all of the awesome art festivals that are happening around Bucks County. Browse the exquisite pieces from local artists and enjoy a day (or days) full of creative nature.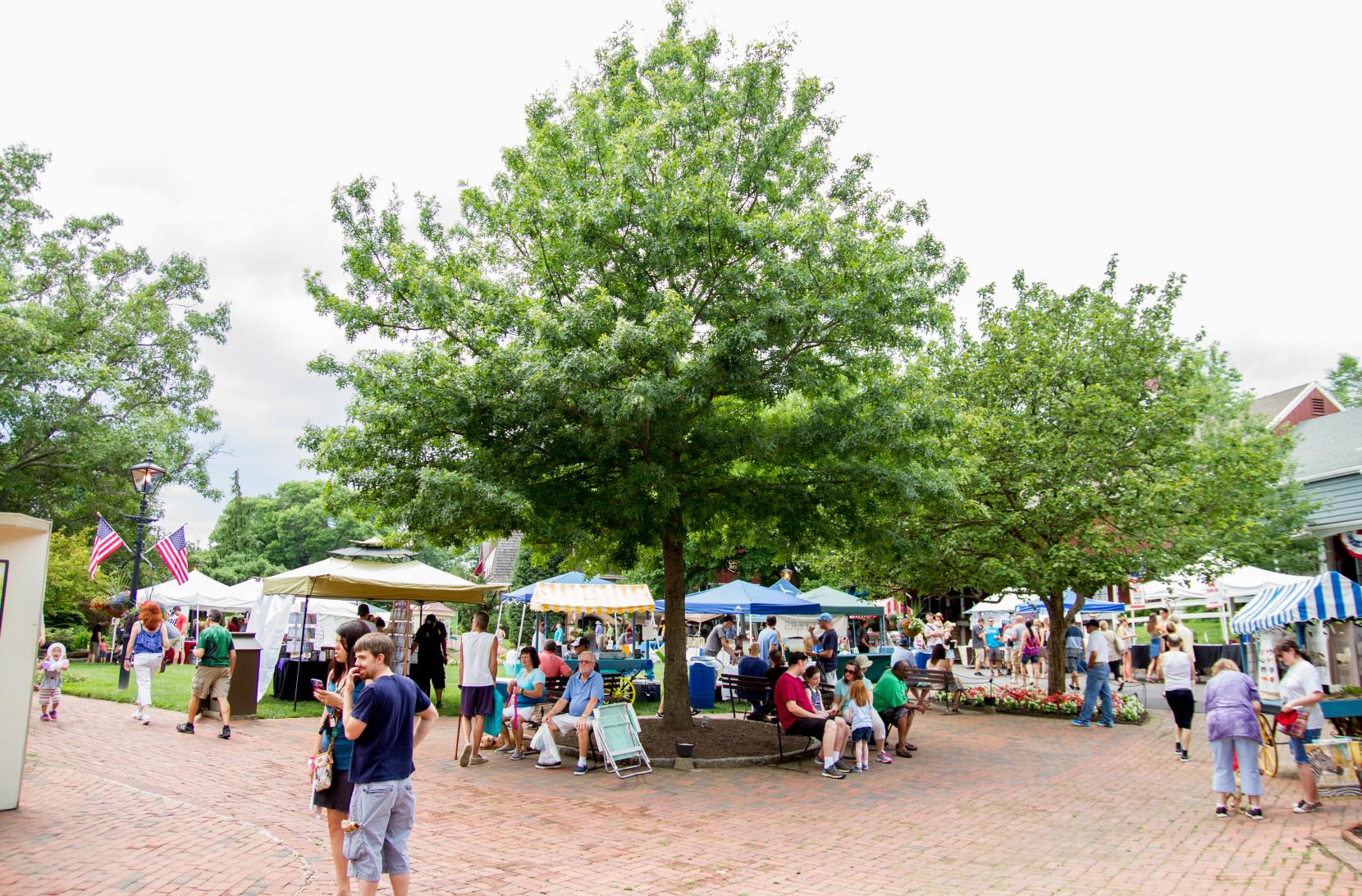 Crowd & vendors at Bluegrass & Blueberries in Peddler's Village
Attend the Art and Wine Festival for a day full of fun activities! Enjoy artwork outdoors, fantastic al fresco dining, painting for both adults and children, live music and performances, delicious food from food trucks, and lots of wine tastings!

WHEN: June 2020
WHERE: Peddler's Village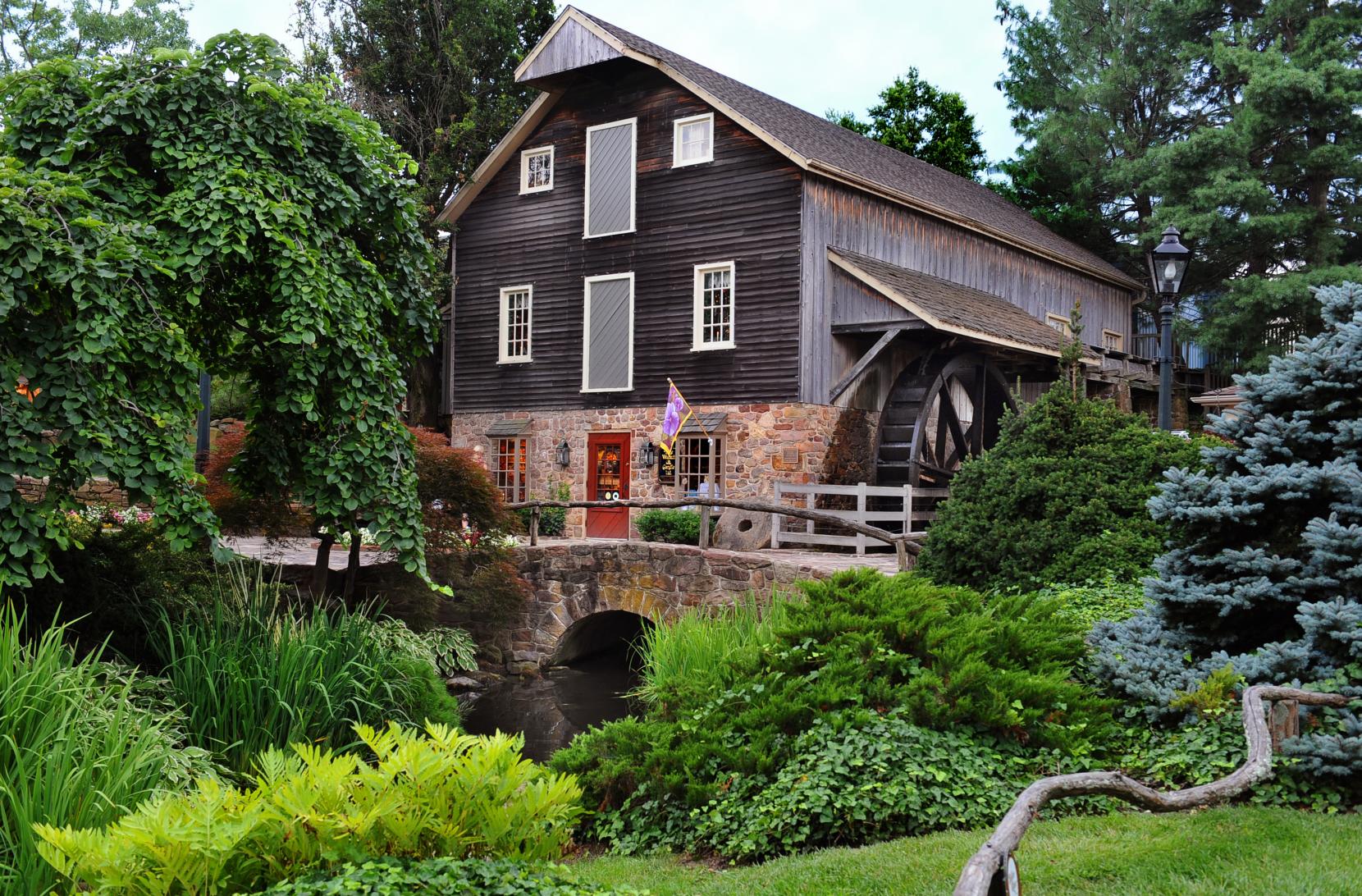 Waterwheel at Peddler's Village
Pop in and appreciate the stunning artwork in Peddler's Village. This past year, there were 8 large inflatable pieces on display that represented bright and colorful heads as part of The Janis Project, created by famous artist Frank Hyder. Art in the Village is a free event, stay tuned for 2020 dates and theme!
WHEN: June 2020
WHERE: Peddler's Village
Tinicum Arts Festival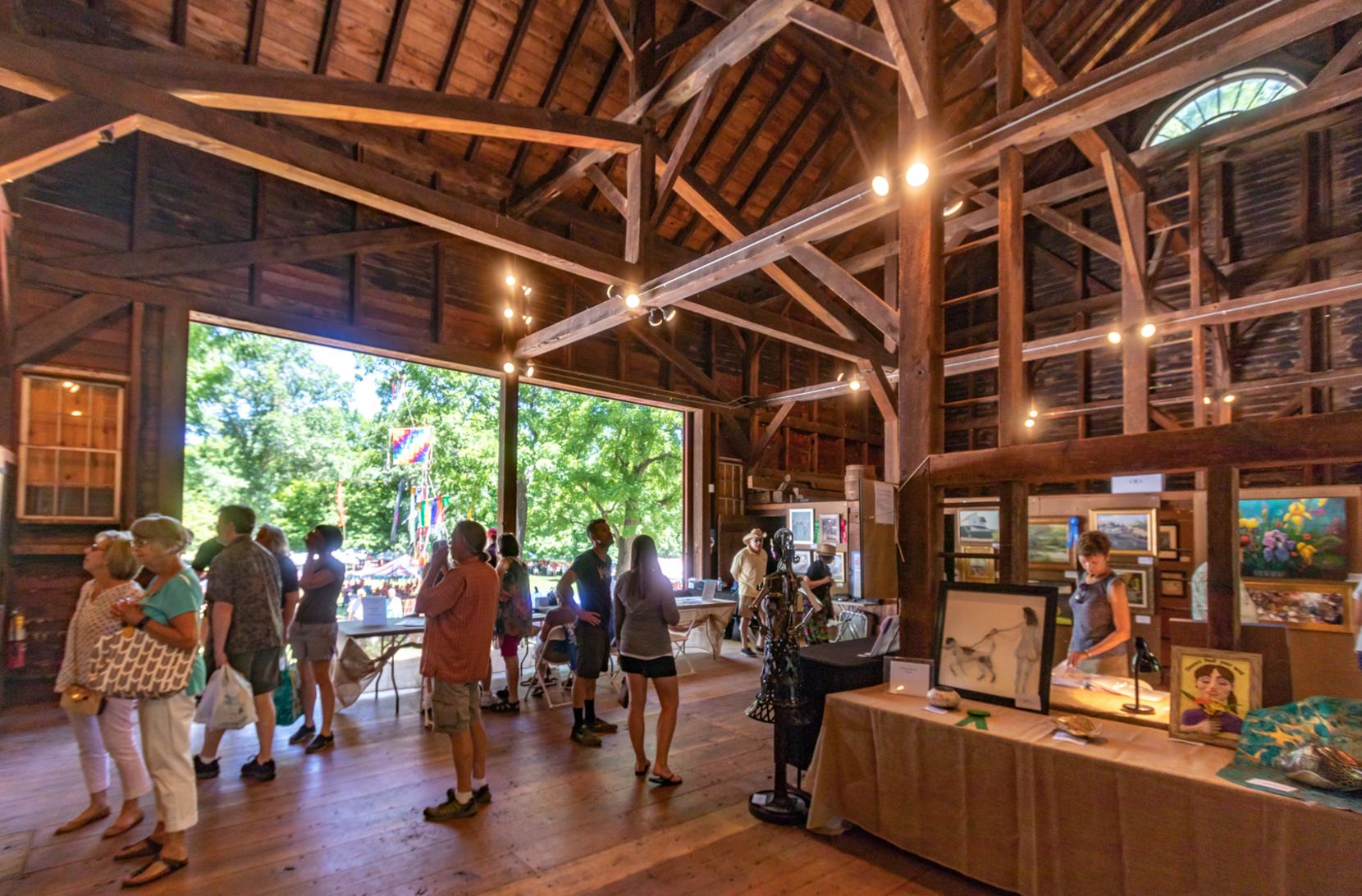 Bring your friends and family to explore the artwork at Tinicum Arts Festival in July! Listen to the amazing live music and enjoy a delicious sandwich, freshly-squeezed lemonade and a sweet home-baked dessert in the picnic grove. The Tinicum Arts Festival helps to fund the non-profit Tinicum Civic Association.
WHEN: July 2020
WHERE: Tinicum Park Barn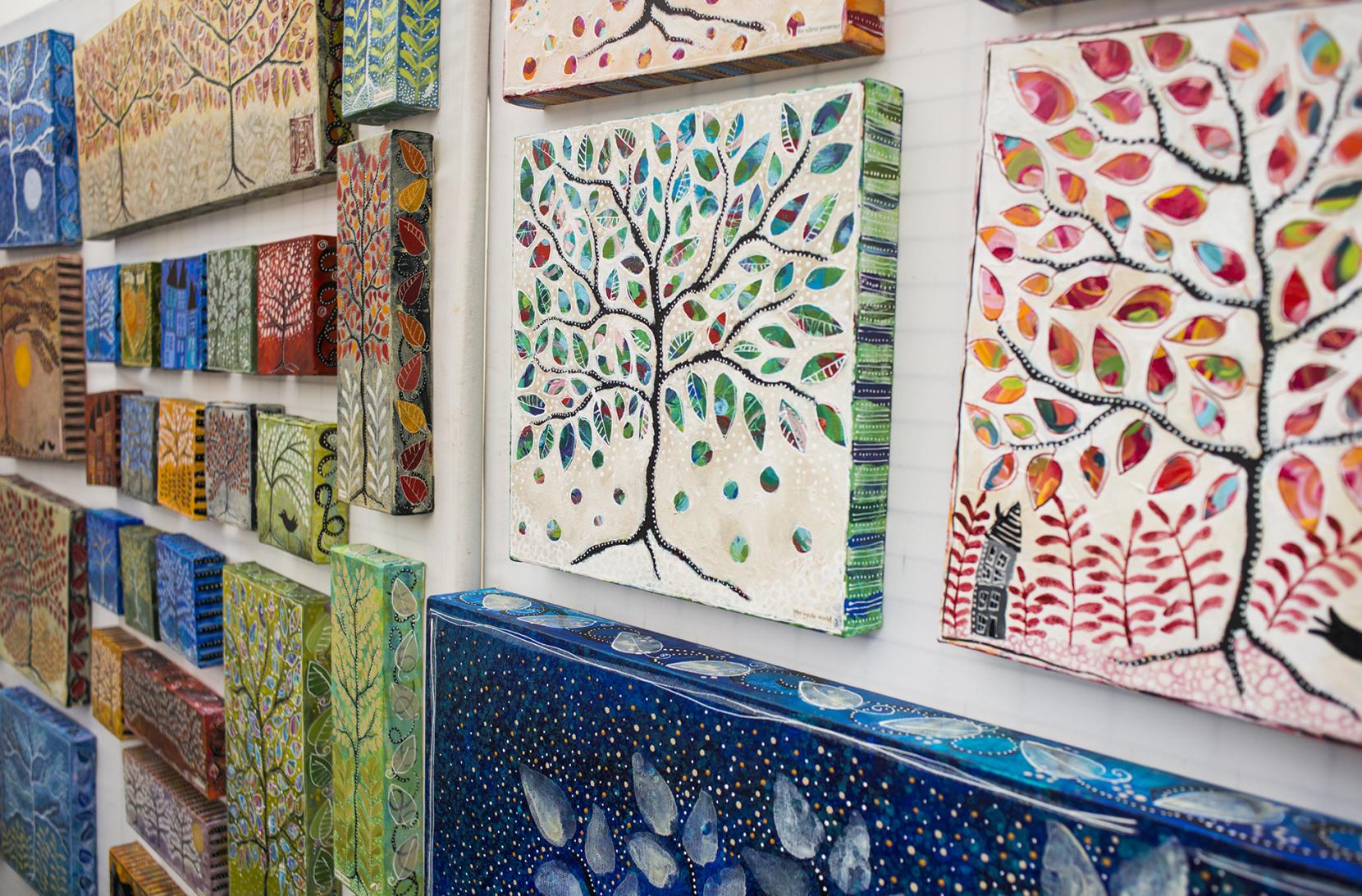 Doylestown Arts Festival trees
Drop into Doylestown Arts Festival to experience 160 artists, lovely live music being held on 5 different stages, with fun, food vendors, interactive demonstrations and live artwork. The Doylestown Art Festival is located in Downtown Doylestown and is sponsored by The Thompson Organization.

WHEN: September 7 – 9, 2019; 10 a.m. – 5 p.m.
WHERE: Downtown Doylestown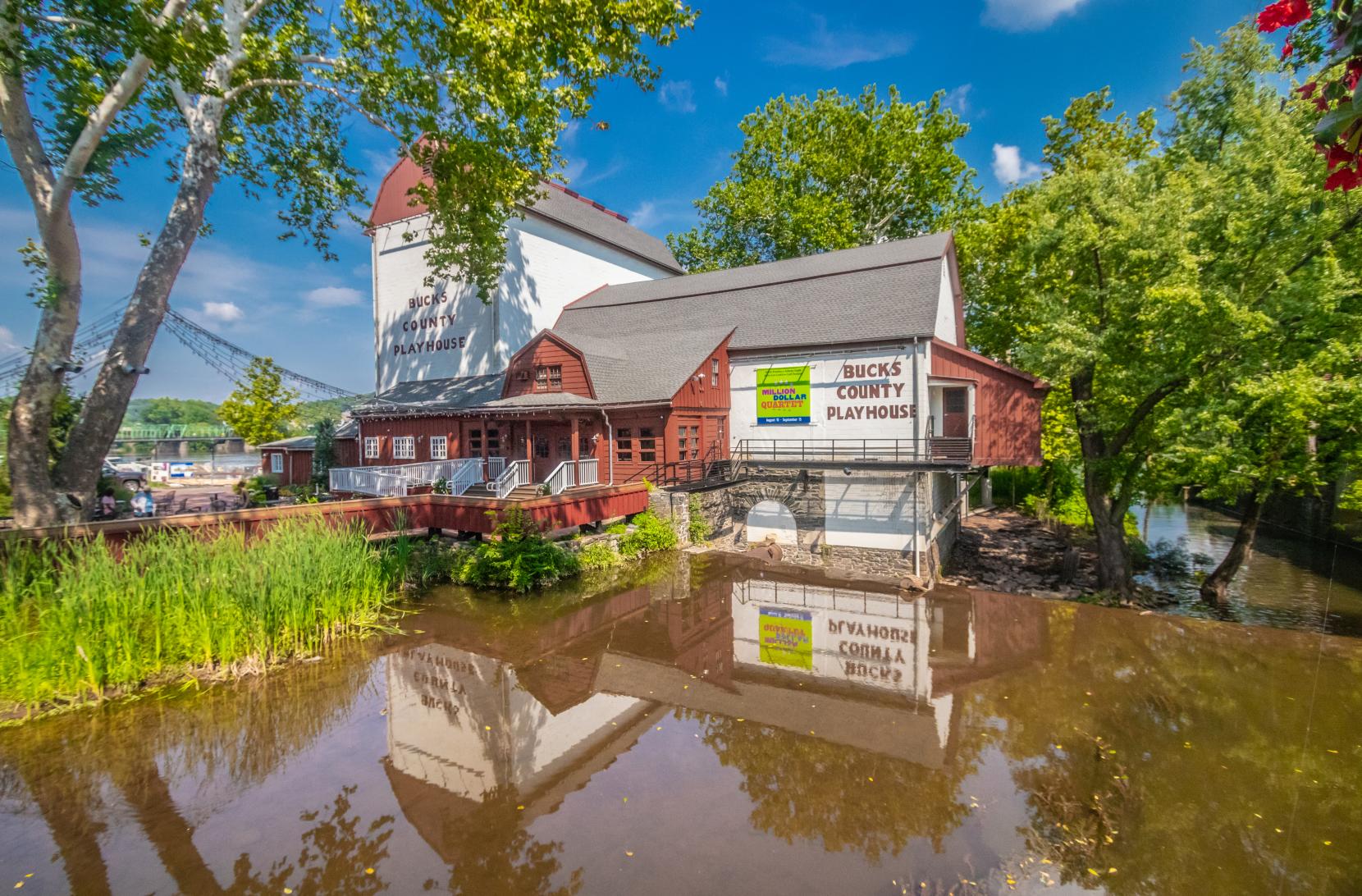 Bucks County Playhouse summer
Check out the 26th New Hope Arts & Crafts Festival and browse all of the beautiful artwork from over 160 fine artists and craftsmen. This artwork displays oil paintings, wonderful watercolors, and pastels. Check out the fun, fine jewelry and creative ceramics!
WHEN: September 26 – 29, 2019; 10 a.m. – 6 p.m. Saturday, 10 a.m. – 4 p.m. on Sunday
WHERE: New Hope-Solebury High School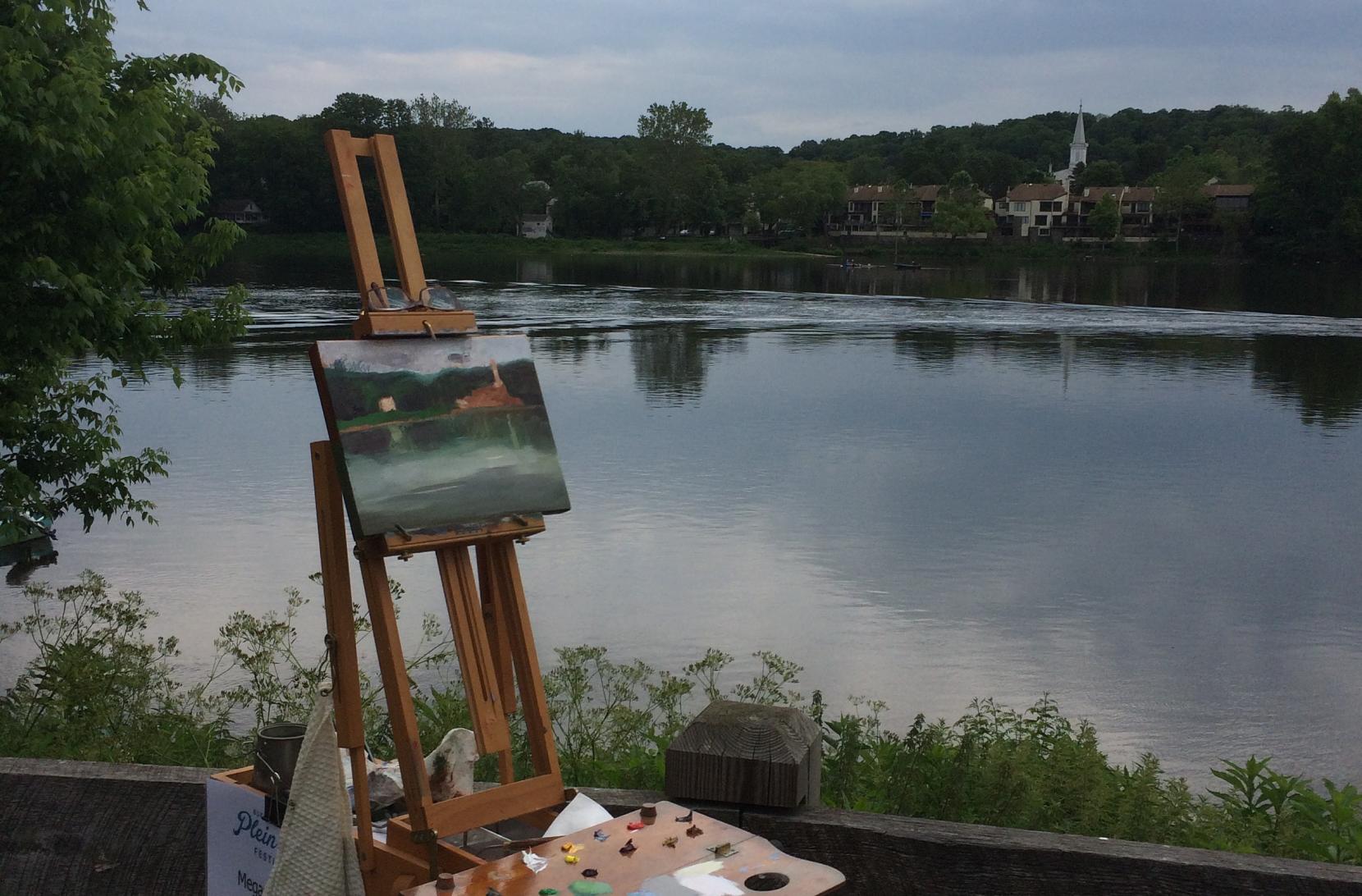 Stop by the 4th annual Bucks County Plein Air Festival! Watch 30 artists from all around the country compete in a competition for $15,000 in prizes based on their paintings. Artists competing will paint in Newtown, Doylestown, Peddler's Village and New Hope beforehand. Make sure to attend this amazing festival featuring quick draws, live music and performances, tasty food and wine tastings.
WHEN: October 1 – 6, 2019; 10 a.m. – 5 p.m.
WHERE: Bucks County Community College
Arts & Antiques Weekend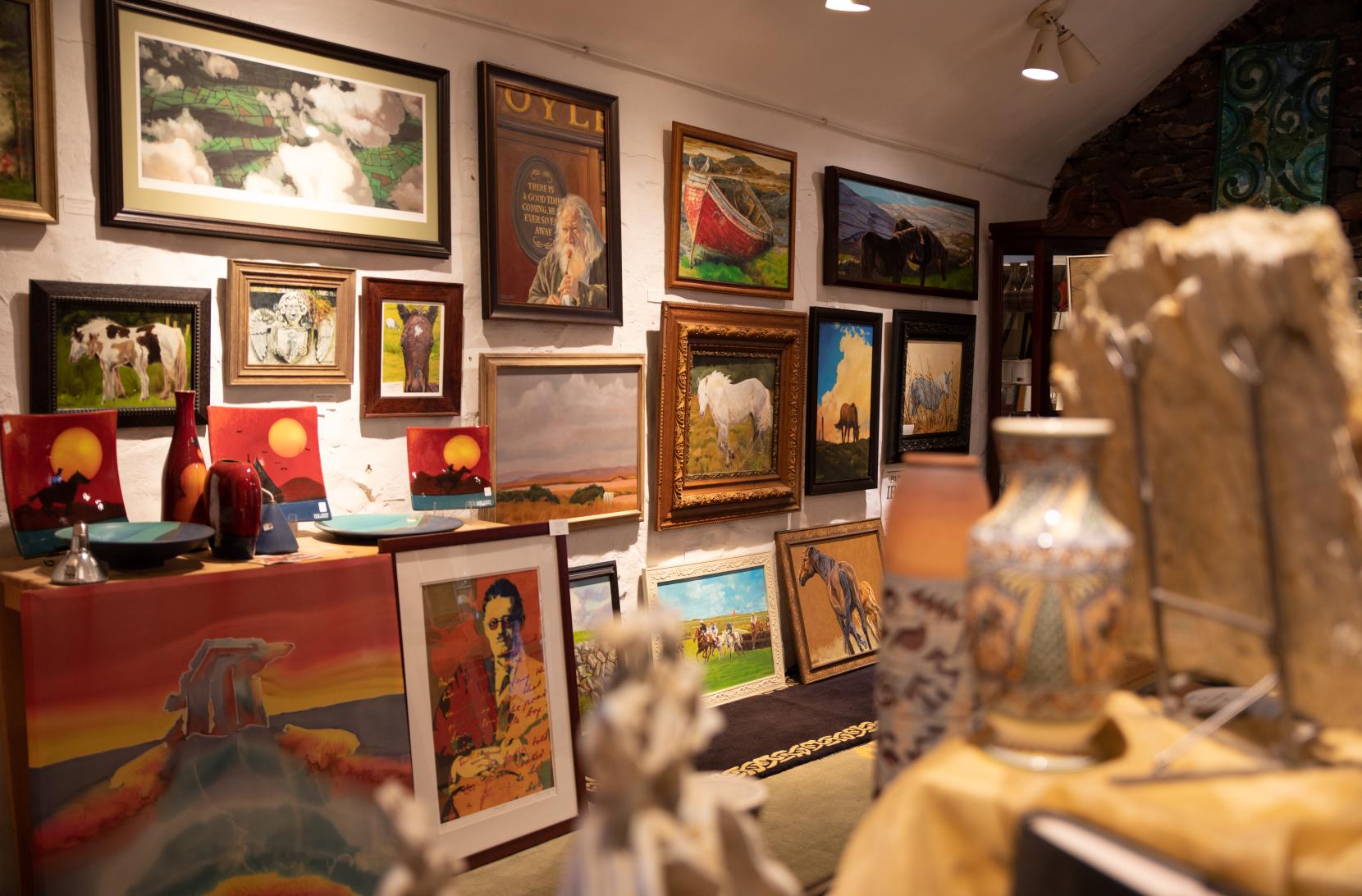 Explore the expansive art scene in New Hope and its neighboring town across the river the first weekend of October. Many stores will feature sales, offers, merchandise and more for those in search of one-of-a-kind pieces and gifts. Look for the red (for antiques) and yellow (for art) flags displayed outside the venues.
WHEN: October 5 – 6, 2019
WHERE: New Hope & Lambertville