ST. PATRICK'S DAY IN BUCKS COUNTY
Dress in Kelly green and celebrate your Irish side - whether you have one or not! From downtown festivals and parades, to sham-rockin' concerts and dinners, Bucks County offers a variety of events for people of all ages around St. Patrick's Day 2019...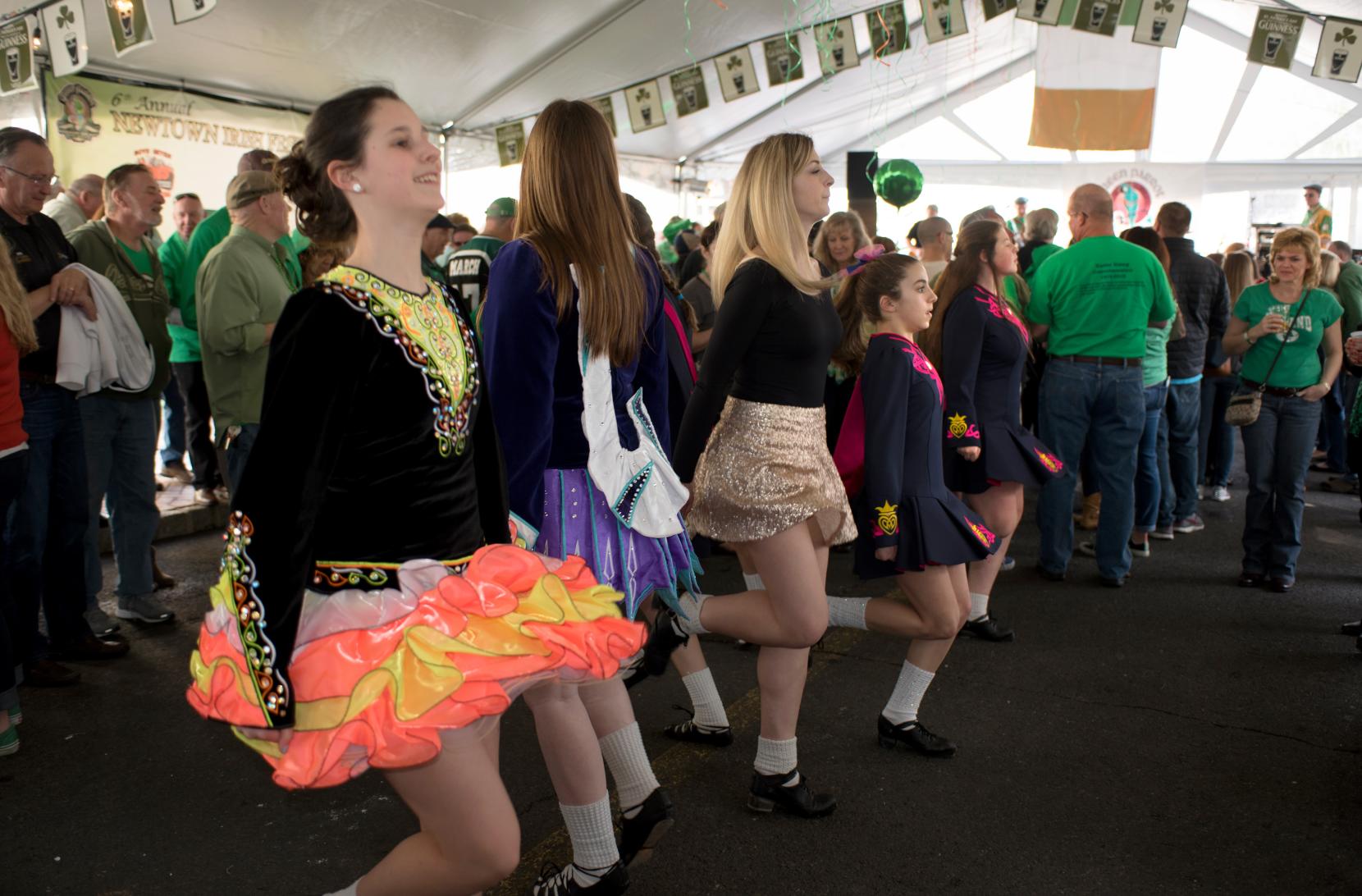 Irish Dancers at Green Parrot Newtown Irish Festival
☘️ Celebrate with Irish-inspired specials at the Washington House Restaurant, next door to Sellersville Theater, from March 13-17! ​
☘️ Join in on the fun at The Dubliner on the Delaware from March 15-17. Sit at the loft-style bar or the Blackthorne lounge and enjoy performances from musicians such as JB Rocks, Andrew Koontz & Bill O'Neal, and Na Bodach!
☘️ Enjoy live entertainment all weekend long during the 9th Annual Newtown Irish Festival! You can catch all the action at the Green Parrot Restaurant in the heart of Newtown.
☘️ Spend a fun-filled day at the 5th Annual Pennridge St. Patrick's Day & Celtic Festival on March 16! Come watch the parade then enjoy the rest of the fest in the afternoon.
☘️ Put on your running shoes for the Shamrock Shuffle 5K on March 16. Once you finish your workout, enjoy free swag and an all-access wristband to the Green Parrot's St. Patrick's Day party in Newtown. 
☘️ Get the festivities started early at Parx Casino. J.B. Smoove with have you laughing all night at the Xcite Center on March 16. If you feel like you have the luck of the Irish on your side, play on one of the slot machines, try your hand at a live table game or test your skills at a poker table.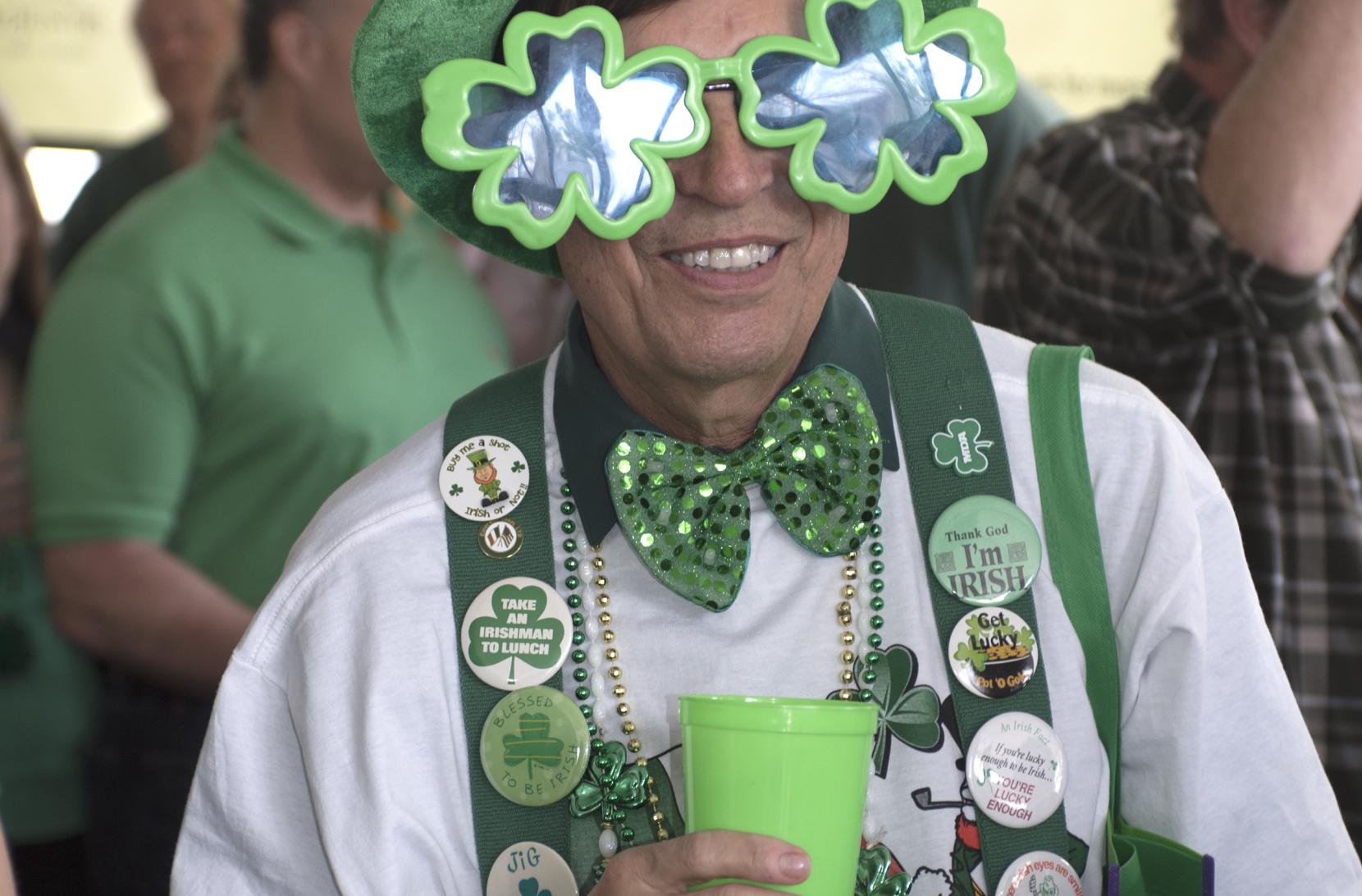 Green Parrot fun Irish costume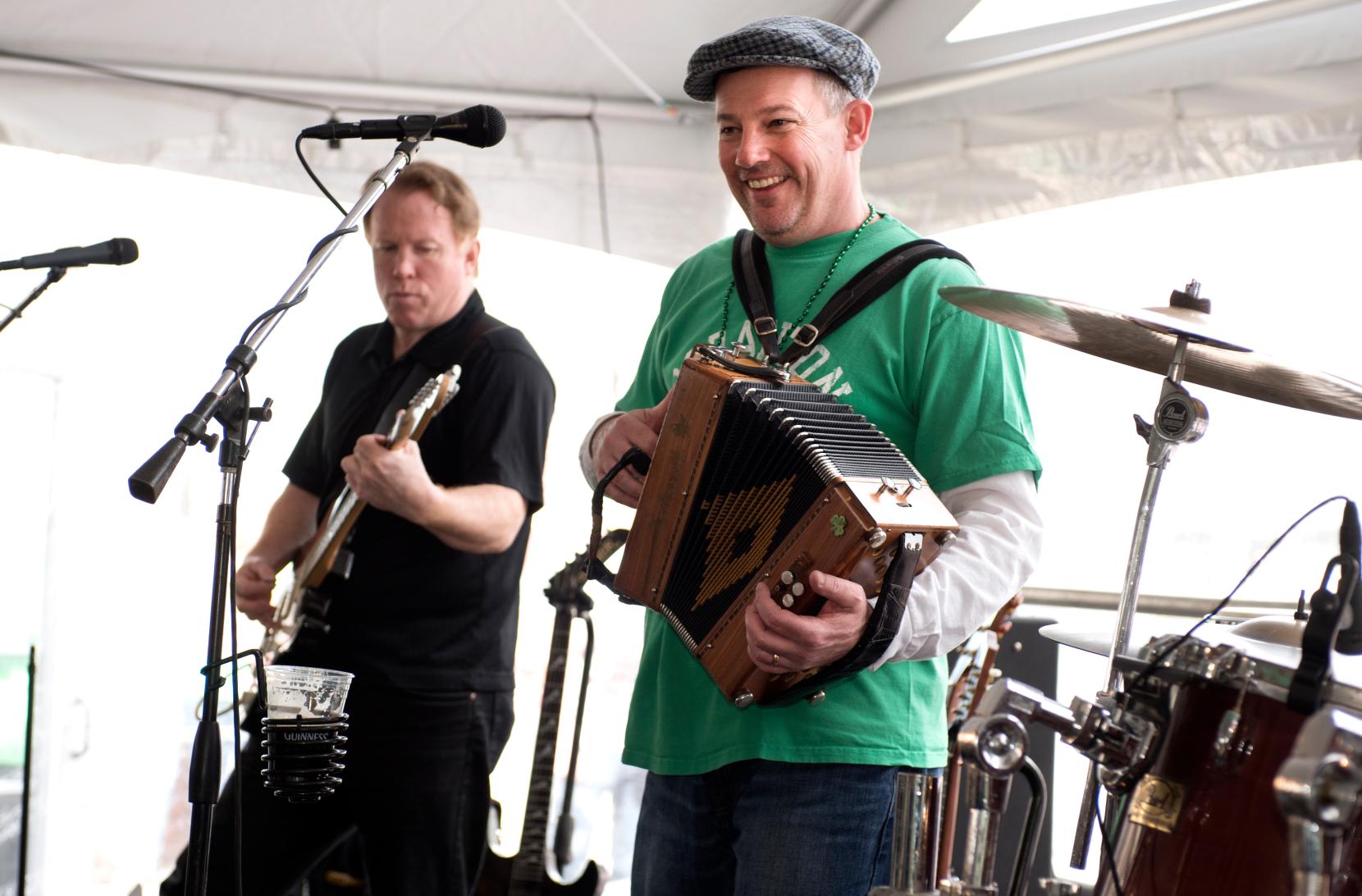 Green Parrot Irish Festival band
☘️ Dress head-to-toe in green at the Bucks County St. Patrick's Day Parade on March 16! Create a new tradition and bring the family out for a fun-filled day featuring Mummers, local schools, non-profit organizations, and more!
☘️ Extend your festivities at Crossing Vineyards and Winery's St. Patrick's Day Weekend Celebration. Indulge in tastings and take in live music March 16-17.
☘️ Rock your Saturday night away at Curran's Irish Inn located in Bensalem. Enjoy a performance by the band The Exceptions as they perform songs from a variety of genres on March 16!
☘️ Celebrate St. Patrick's Day early for a good cause! The Glengarry Bhoys will be playing the annual Celtic Classic fundraiser on March 16 at Sellersville Theater! Unveiling a new album, musicians Luther Dickinson, Amy Helm, and Birds of Chicago, will set the stage at the theater on March 17.
More St. Patrick's Day Events: