Holiday Decor Tours
Grab your boots, coat and gloves and join any of the fantastic holiday-themed house tours that only Bucks County has to offer.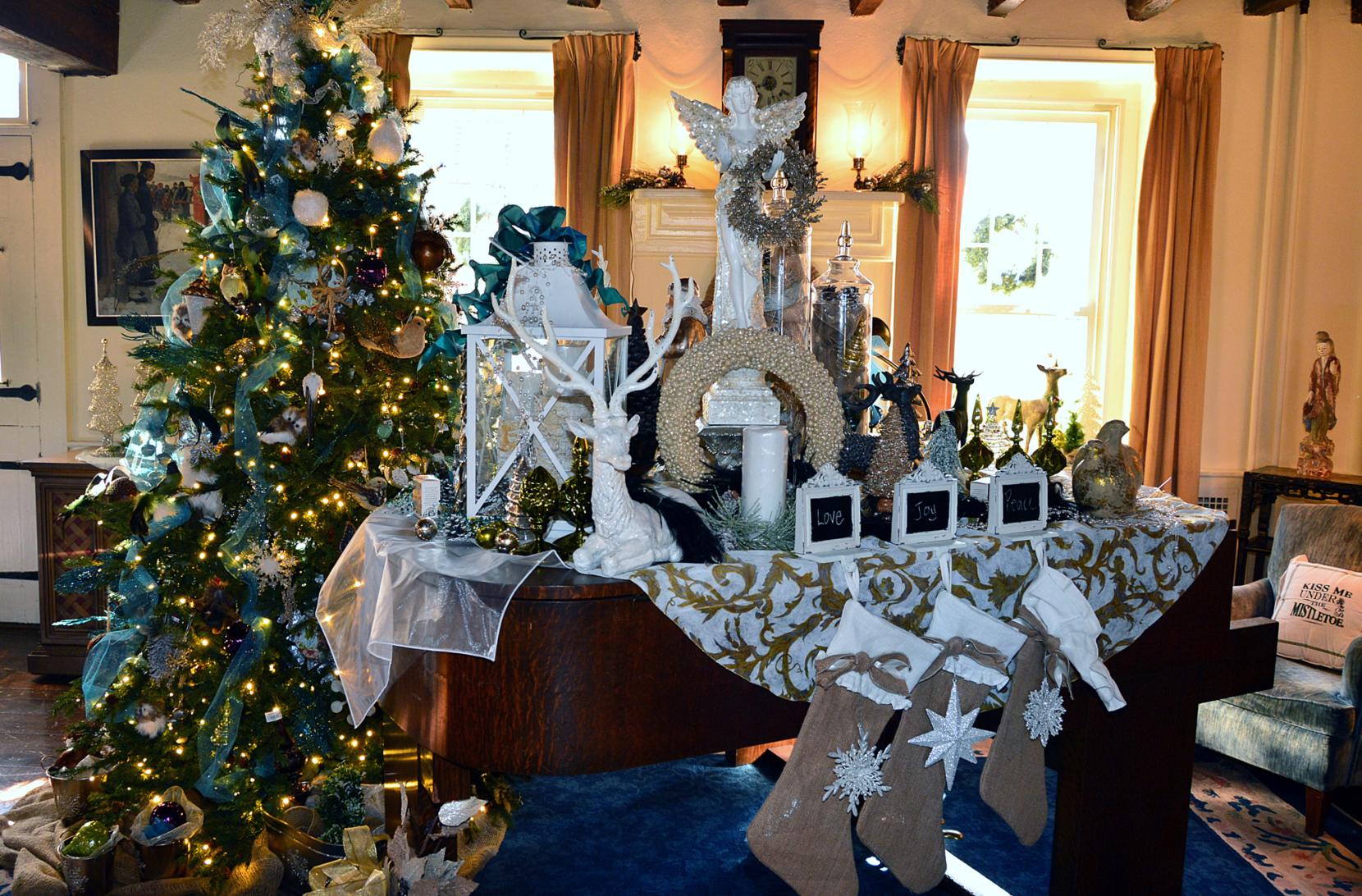 Display at Festival of Trees in Pearl Buck
The historic Bolton Mansion will have an open house featuring holiday decorations on the first floor on December 4 & 5 from 11:00 a.m. - 4:00 p.m. Tickets for the open house time slots will be available on the Bolton Mansion website.
Fonthill Castle will offer one-hour guided tours from 10:00 a.m. - 5:00 p.m. on Sundays, Fridays and Saturdays until December 3. Weekends in December, the Castle willl host Holiday Lights Meander, a 30-Minute "On-Your-Own" Timed Holiday Experience. Lastly, enjoy Evening Tours of the castle all aglow on Tuesdays and Wednesdays December 7 & 8 and December 28 & 29.
Parry Mansion
Join Parry Mansion for a Victorian Christmas Tour! Take a step back in time to experience the origins and traditions of past Christmas's in The Parry Mansion. The Mansion is sparkling with holiday cheer, just waiting to share this joyous season with you. Tours are every weekend in November through December 19, 2021. $10 Per Person.
The Annual Festival of Trees at the Pearl S. Buck House, a National Historic Landmark museum, will open Wednesday, November 17, 2021 and run through Sunday, January 9, 2022. Guided tours are available daily. The Festival of Trees is one of the most unique and historic holiday traditions in the region. Each year during this festival, the rooms of Pearl S. Buck's iconic Bucks County stone farmhouse come alive with the glow of holiday decorations. The event showcases beautiful trees and vignettes designed and decorated by some of Bucks County's best artists, decorators, and local community groups to convey the spirit of Pearl S. Buck's legacy as an author, activist, and humanitarian.