Get to Know: Radio Host Kathy Romano
Kathy Romano (Photo Courtesy Chorus Photography)
Raised in the Elderberry section of Levittown, after moving from Long Island, NY as a three-year-old, you may be familiar with her voice more than her face. That's because Kathy Romano is one of the radio hosts on the daily 'Preston and Steve Show' on Philadelphia station 93.3 WMMR. Currently a Conshohocken resident, Romano is active in both her well-rounded career and charity work. Here she tells us a little more about her new radio show and, of course, love for Bucks County…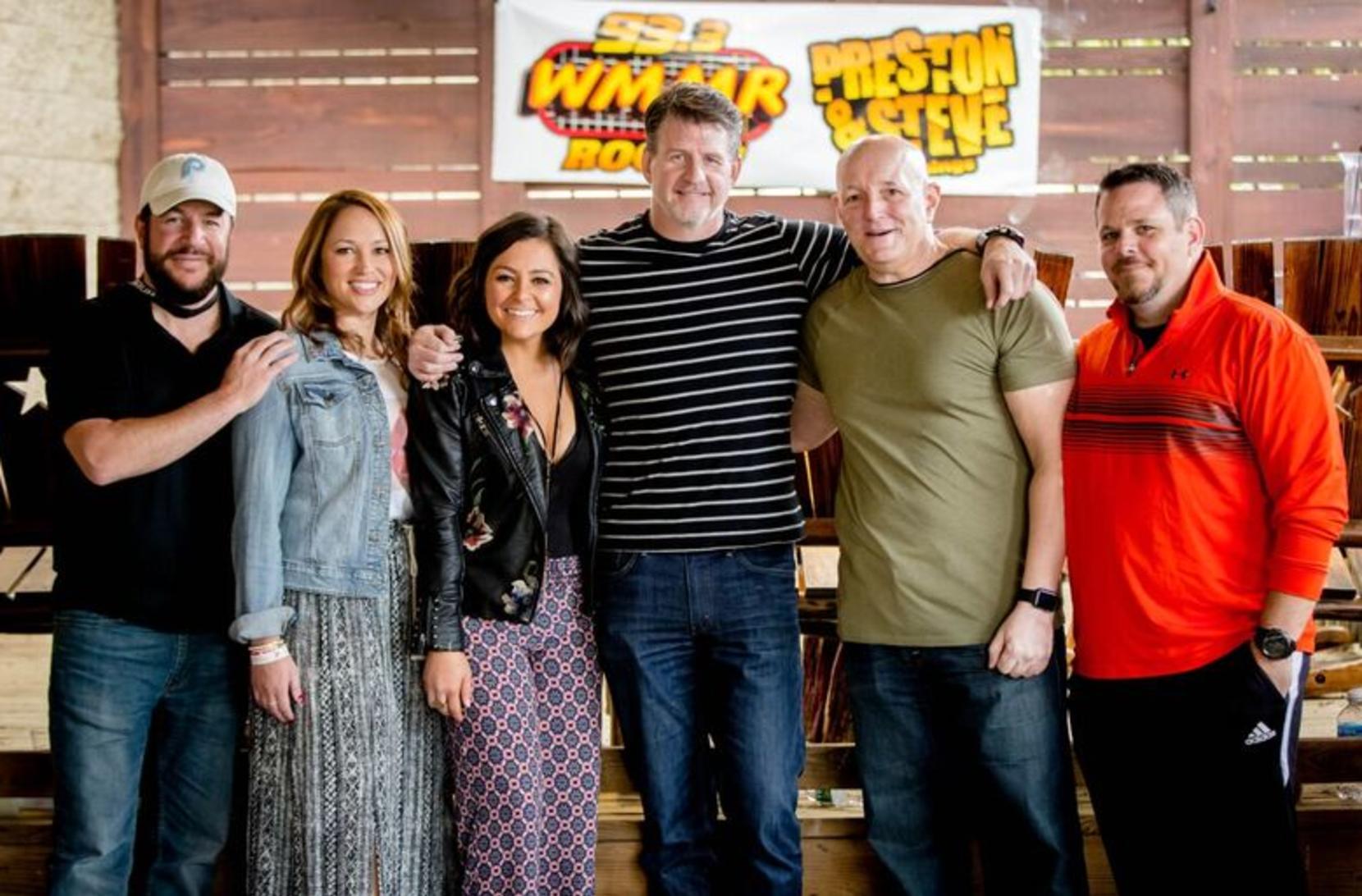 The Preston and Steve Show (Photo Courtesy Chorus Photography)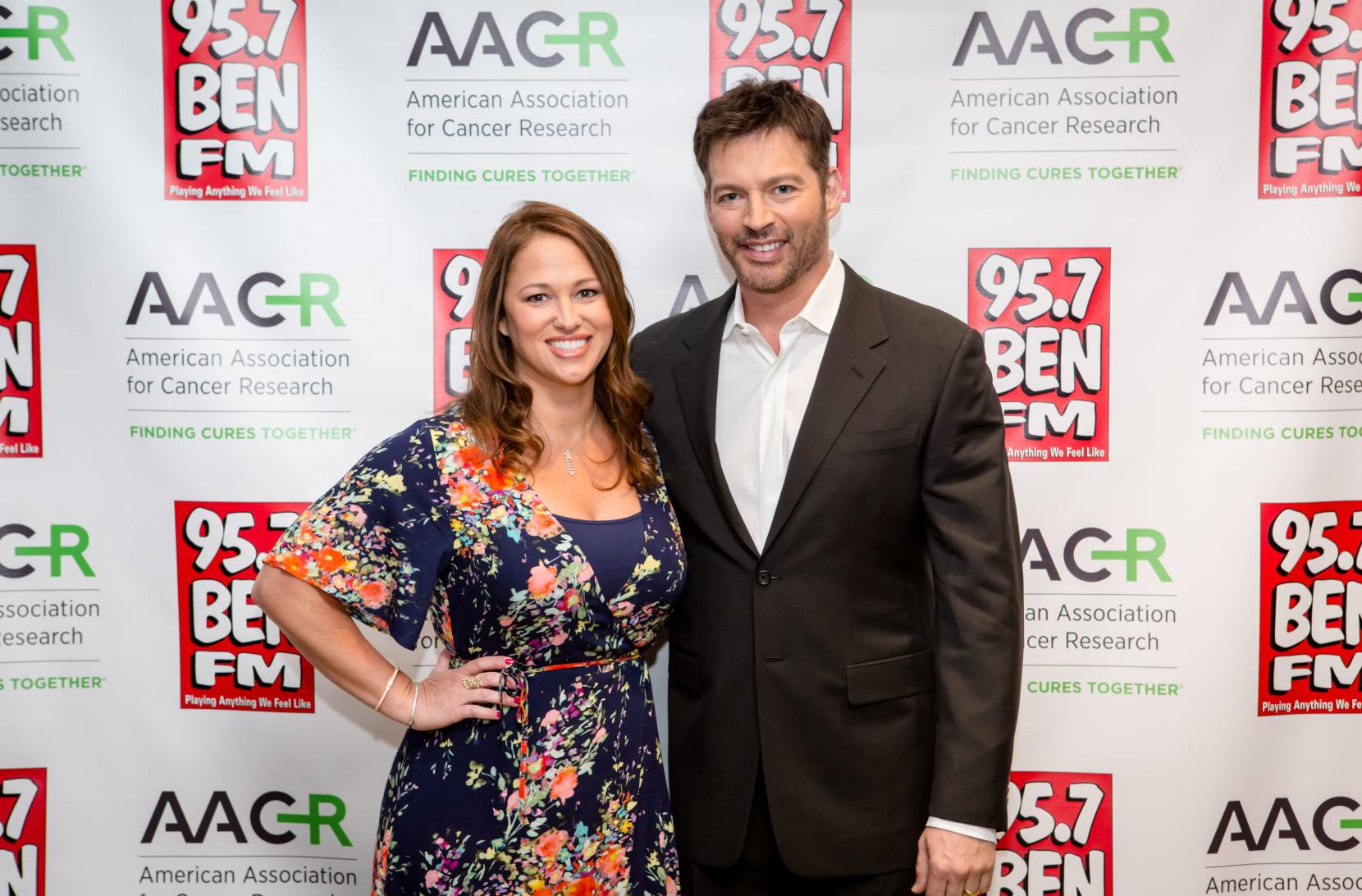 Kathy Romano with Harry Connick Jr. (Photo Courtesy Chorus Photography)
Did you always know you wanted a career in radio?
I began my TV production studies at Pennsbury High School in Mr. Al Wilson's class. I went on to study Communications at West Chester University. I did my internship in television and got my first job at NBC-10 in Philadelphia. I didn't really give radio a thought until I was sitting in hours of traffic, driving to work and listening to Howard Stern. I remember thinking I'd like to have a job like Robin Quivers. And so, here we are! I've had the pleasure of working on the Preston and Steve Show for the past 14 years.
You are very active in working with philanthropies. Can you tell us more about your charity, Fresh Smiles Foundation?  
The Fresh Smiles Foundation was created by my friend Megan Reshetar (also from Bucks County) and myself. We recruited two more of our friends and started the foundation, which keeps children active in organized activities. I strongly believe that all children deserve the opportunity to develop intellectually, emotionally, physically and socially in a safe and healthy environment. So, if a child needs assistance, I will do what I can to help them!
I also sit on the board for the Philadelphia Police Foundation. I've always been vocal about my support and respect for the men and women working in law enforcement agencies. I've collaborated with several different police departments and federal agencies to assist in fundraising, and to provide support.
You recently launched a new radio show, "Her Story," on 95.7 BEN FM. What can we expect to hear?
I'm very excited about Her Story! It's an entertainment style show on WMMR's sister station. It gives me the opportunity for some girl talk that just doesn't make sense on the Preston & Steve Show. I touch on fashion, cooking, traveling, fitness and everything in between. In addition, I hear amazing stories from the women of the Delaware Valley. I can't really pick a favorite guest, but some of the highlights so far have been a 9-year-old girl who told me her story about living with a congenital heart defect, a local wine bar owner who also travels the world as an archaeologist, and a successful lawyer who was homeless at the age of nine. I know there are amazing women living in Bucks County. So if you know someone who has a story, that would be a good fit please email herstory@957benfm.com!  
The Hollywood director M. Night Shyamalan is from Bucks County and famous for filming his movies here. But what exactly is "Shyamaween?"
I met the Shyamalan crew years ago when I made a few contacts and booked M. Night Shyamalan for an interview on the Preston & Steve Show. Since then I've become friends with Night and his wife, Bhavna. Night, Bhavna and the director of the M. Night Shyamalan Foundation asked me to join the board for "Shyamaween" three years ago. What I love about the Shyamalans and their foundation is their support of education and the leaders in the educational field. "Shyamaween" is the greatest Halloween party Philadelphia has ever seen. In true Shyamalan fashion, they make sure it's a party you will never forget!
What are some of your favorite restaurants and attractions in Bucks County?
My go-to restaurants when I'm back in the area are Carlucci's Grill or J.B. Dawson's. My 5-year-old and I have Sesame Place season passes, so we're back often. We also love exploring Shady Brook Farm! And I still drive back to Levittown to get my nails done. Ha! My nail girl is awesome, so yes I drive 35-45 minutes to go get a manicure!
Why are you proud to call Bucks County home?
Bucks County is where I was raised for most of my life. I had a great childhood swimming in the LPRA pools in Levittown, creating lifelong friendships at Pennsbury High School and making memories that will last a lifetime. I loved growing up in Bucks County and even though my entire family has begun a new chapter in Montgomery County, we will always consider Bucks County home!