Get to Know: Beer & Whiskey Journalist Lew Bryson
Lew Bryson knows how to drink. He's been a journalist on whiskey and beer for over three decades. He has written several state brewery guidebooks and a paperback called Tasting Whiskey. Bryson's byline has appeared in publications like The Daily Beast, Whisky Magazine, All About Beer Magazine and Whisky Advocate. Though he grew up in Lancaster County, he settled in Newtown. We caught up with him on his favorite Bucks County breweries, where he sees the whiskey world headed and where he walks his two Welsh corgis…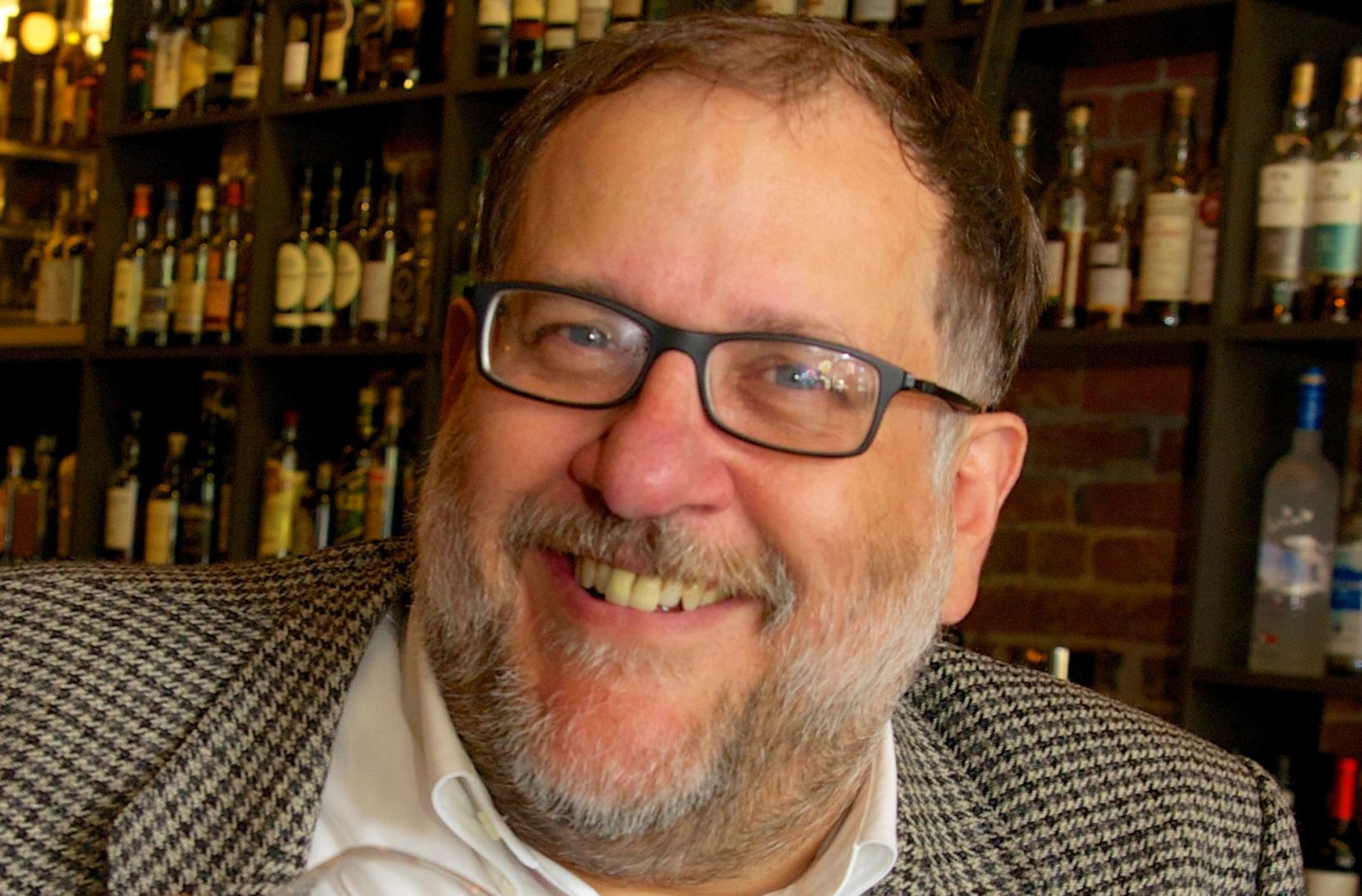 Lew Bryson - Beer & Whiskey Journalist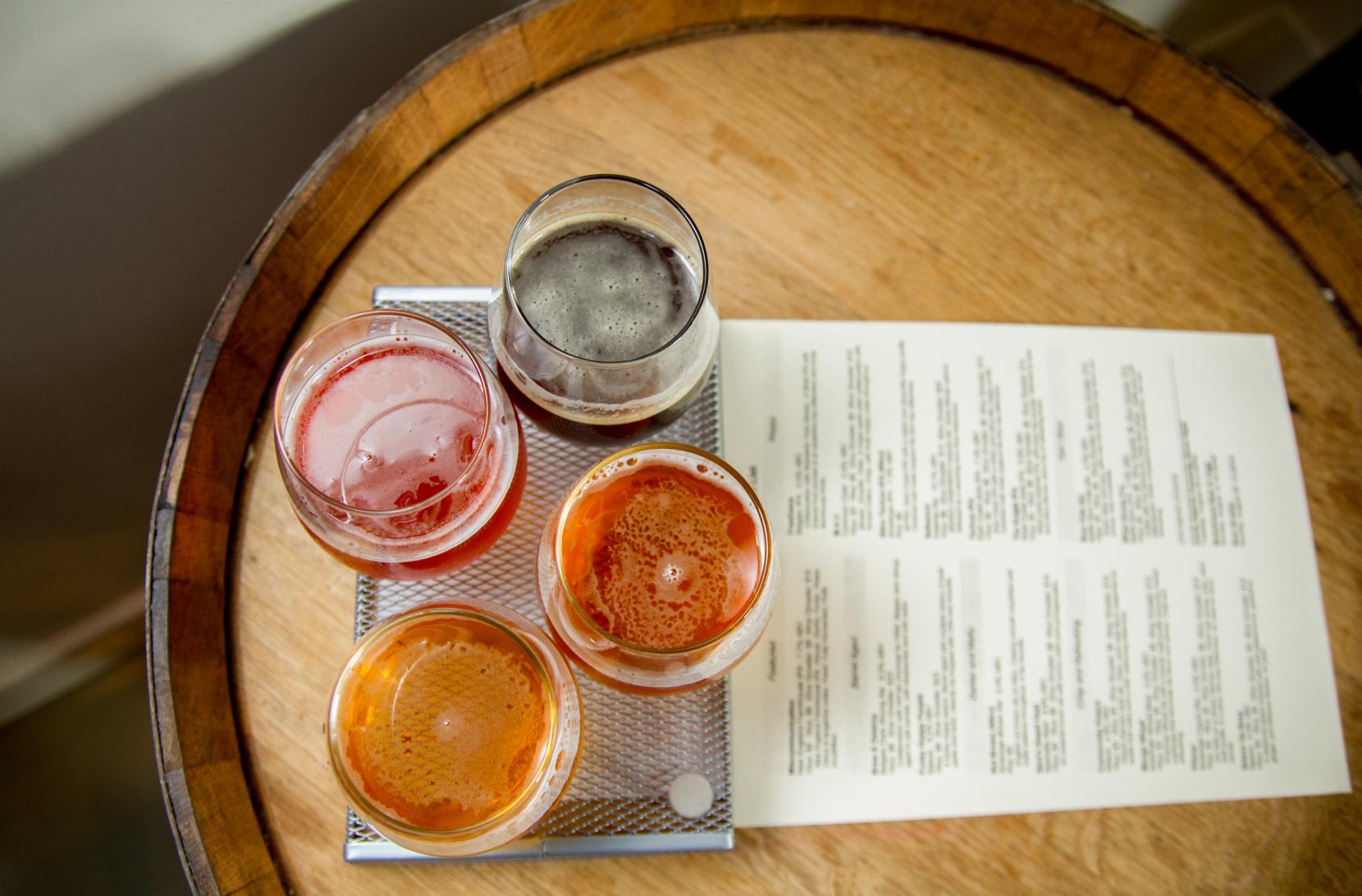 Free Will Brewing Company
How did you get into writing about beer and whiskey? Is there anything in particular that drew you to focus more on whiskey?
I started way back, in the 80's, when I was living in California and went to my first brewpub. I had a notebook with me and started writing down what I was thinking about the beer and the experience. Then in 1994, I offered to write a newsletter for a beer distributor in Montgomery County, and a copy got to a starting beer magazine. They hired me to do a piece, which got seen by others, and I was on my way. I started writing about whiskey in 1997, when the microbreweries hit a rough patch. It turned out that whiskey writing paid better, and I got in really early.
Which breweries in Bucks County are a must-try?
Neshaminy Creek Brewing Co. is a classic, brash and bold. Free Will Brewing Co. pushes the boundaries and has a fantastic barrel program. But the one that is blowing me away lately is Great Barn, a farm brewery with a New Hope taproom; excellent, clean beers!
What is your favorite part about living in Newtown?
I grew up in Lancaster County, which is probably why the thing I love best about Newtown is the way it balances on the edge of suburbs and farms. You can get into the country pretty quickly, and smell fresh-turned fields in the spring, and the heavy green scent of growing corn in the summer.
What are your thoughts on the emergence of more and more craft breweries and craft distilleries?
The craft brewing industry goes through major changes every ten years or so. We're in a shift to small and local right now, where people want to drink fresh beer, right where it's made. Similarly, small distilleries like Mountain Laurel Spirits in Bristol, where they make Dad's Hat Rye, are using more locally-grown ingredients, and that's great for Bucks County agriculture. I'm waiting for someone to open a micromaltings here; that would move us to the next level.
What is your favorite beer and whiskey at the moment?
I drink too widely to have favorites to be honest. I do like to get Yards Brawler when I'm out; it's tasty, but low in alcohol, so I can have a couple and still be good to drive (I'm a big guy). I've been favoring bourbon lately, but I also did two aquavit [a dry spirit made from potatoes or other starches] pieces over the winter, and we've been having fun with that; shots and a smorgasbord!
What are your favorite spots to walk your two Welsh corgis in Bucks County?
We're right behind the new St. Mary's Hospital and try to hit their walking track every day; it's about 1.3 miles around. When it gets warmer, we'll go over to Core Creek Park; there are always geese to bark at and kids who adore the little guys.
What is your go-to dinner spot in Bucks County?
When it's just my wife and I, Guru's Cuisine in Newtown; great Indian food and a very friendly place. For the family, we relax at Adriana's Little Italy in Wrightstown. The Guru's is BYOB, and when we're at Adriana's, I get out of my [usual] and drink wine!
Do you have any advice for aspiring writers who want to get into the magazine world or the general writing world? What about into the alcohol niche? 
It's a tough row to hoe. The pay's not great (and not getting better), and while it's pretty easy to break in, it's hard to step up. You have to set yourself apart and the best way to do that is to find your own voice, talk to the people who actually make the stuff, and don't listen to the publicity/marketing people. And don't work for free. Ever. The alcohol niche comes with obvious side benefits: do your best to take as little advantage as possible. I know a sad number of people who drank themselves out of a job. You have to be careful.