5 Unforgettable Ways to Experience Castles in Bucks County
Bucks County is home to not one, but four castles, with a fifth castle just steps from Bucks County! Explore the architecture as you learn the history, sip some wine and even take home a souvenir!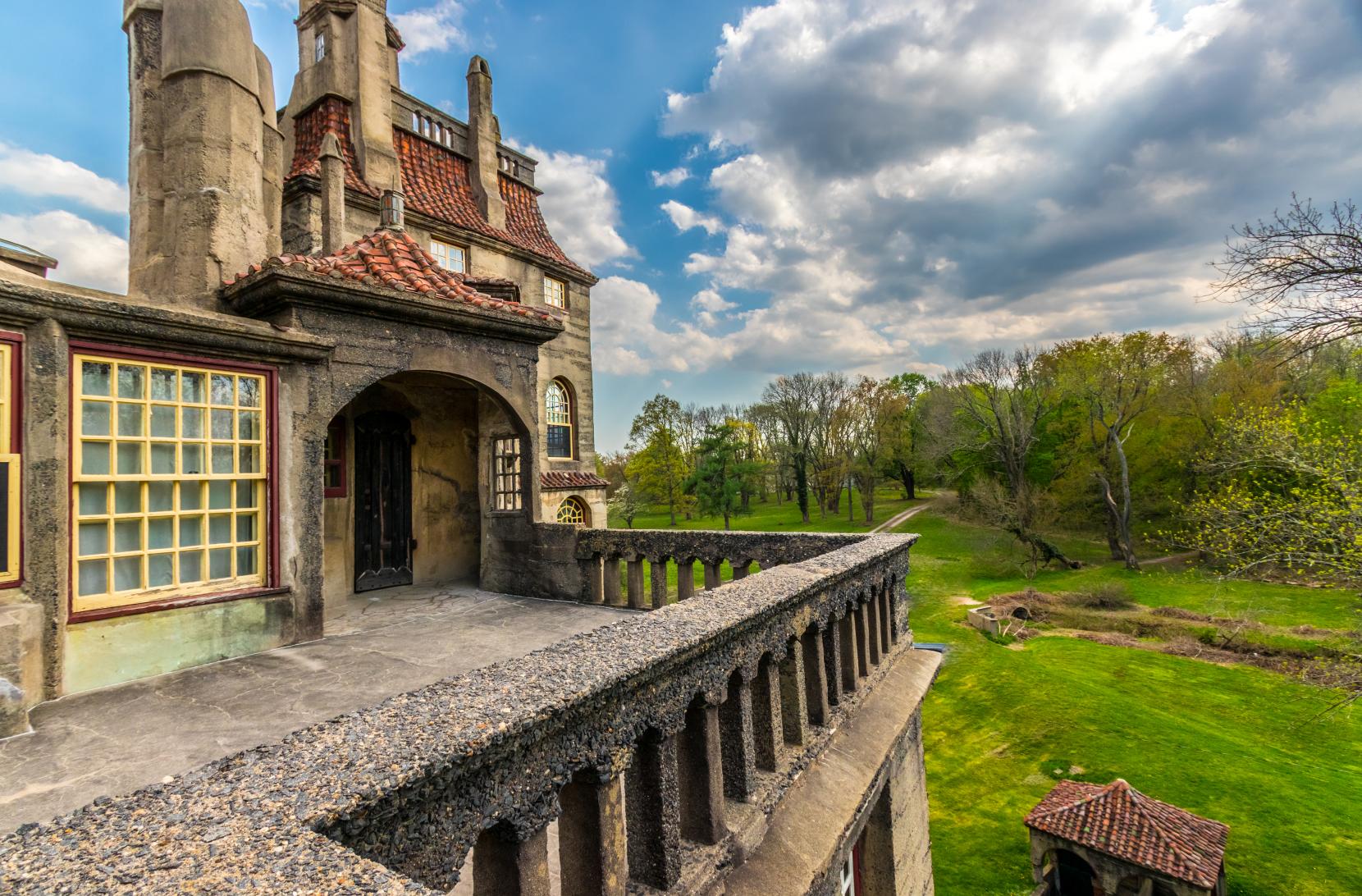 Fonthill Castle, Exterior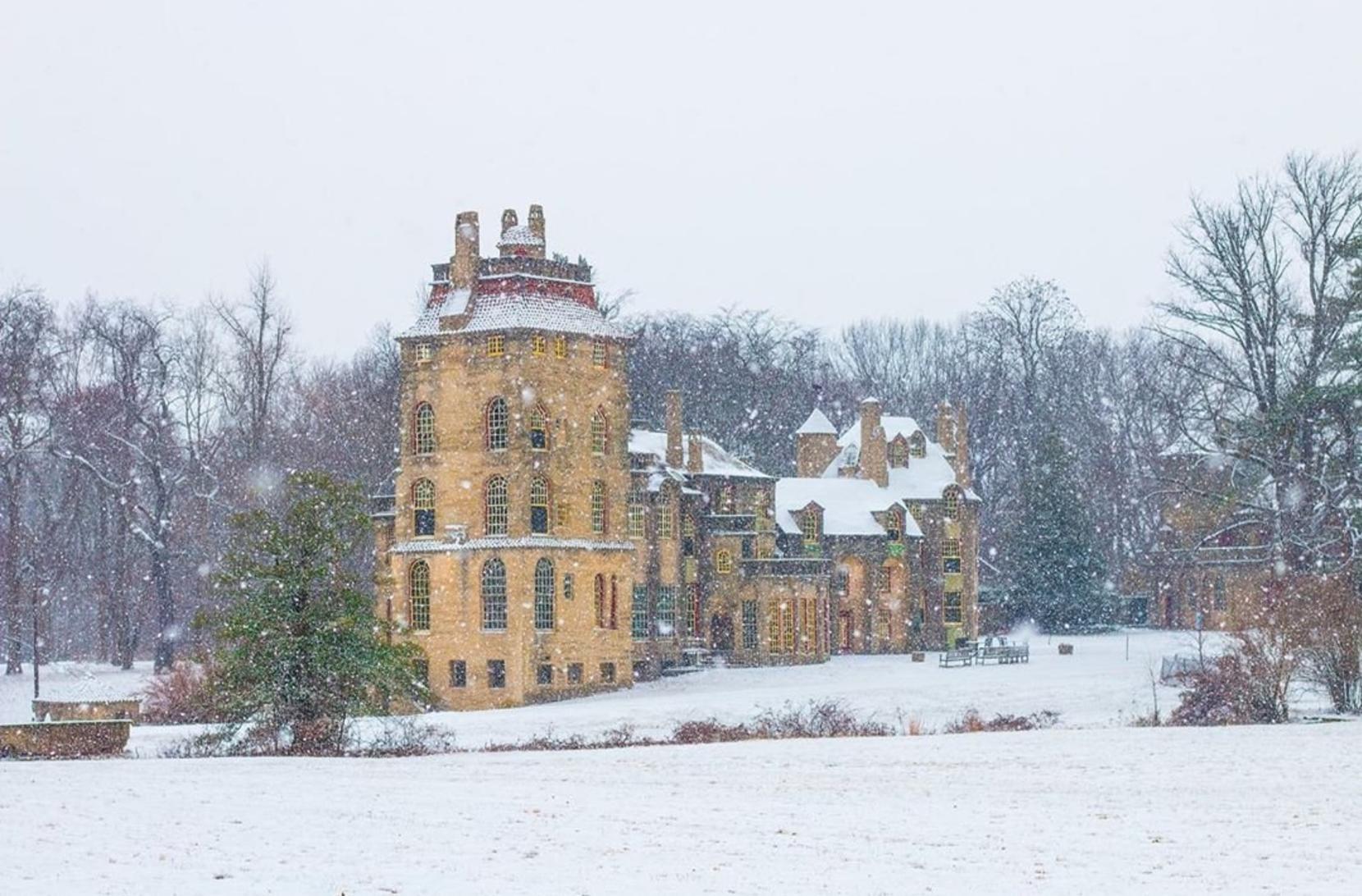 Fonthill Castle, Exterior
The well-traveled town of Doylestown has three of Bucks County's five castles, an impressive belt of historical attractions known as the Mercer Mile. Henry Chapman Mercer's former home, Fonthill Castle includes 44 rooms, more than 6,000 books and 18 fireplaces! The eclectic mix of Gothic, Medieval and Byzantine architecture highlights an array of original handcrafted tiles on interior walls, floors and ceilings. Tours are available all year round at this former famous archaeologist's home.
Six floors of history await you at the Mercer Museum, which features 40,000 artifacts on display from the Industrial Revolution. View a Conestoga wagon, horse-drawn carriages and an antique fire engine all suspended from the ceiling.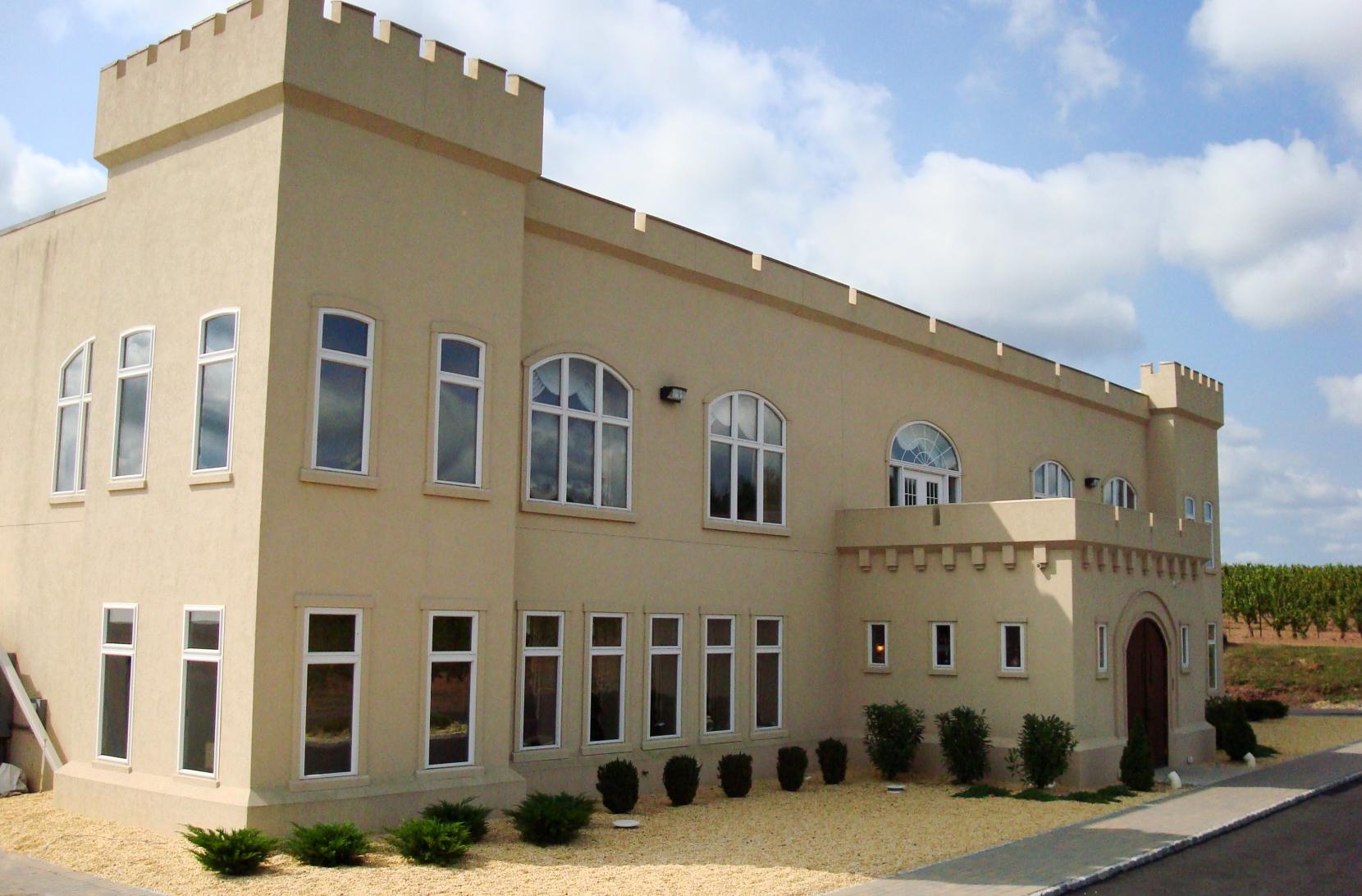 Sand Castle Winery's design is based on a fortress in Bratislava, native country to the vineyard's owners. Here you can taste European classics like Pinot Noir, Chardonnay and Riesling in the beach-like structure nestled alongside the breathtaking Delaware River!
A tile maker at heart, Mercer also built the Moravian Pottery & Tile Works next door to his home. Today, it is a "working museum" that produces handmade tiles and mosaics. Take a self-guided tour. Then, don't forget to take a tile from the gift shop!
Located just outside of Bucks County and built in the early 20th century in Bryn Athyn as the home to the (Glenn) Pitcairn family, today the castle serves as a museum of religious art and history. Reserve your sport ahead of time for a Highlights or Family Tour!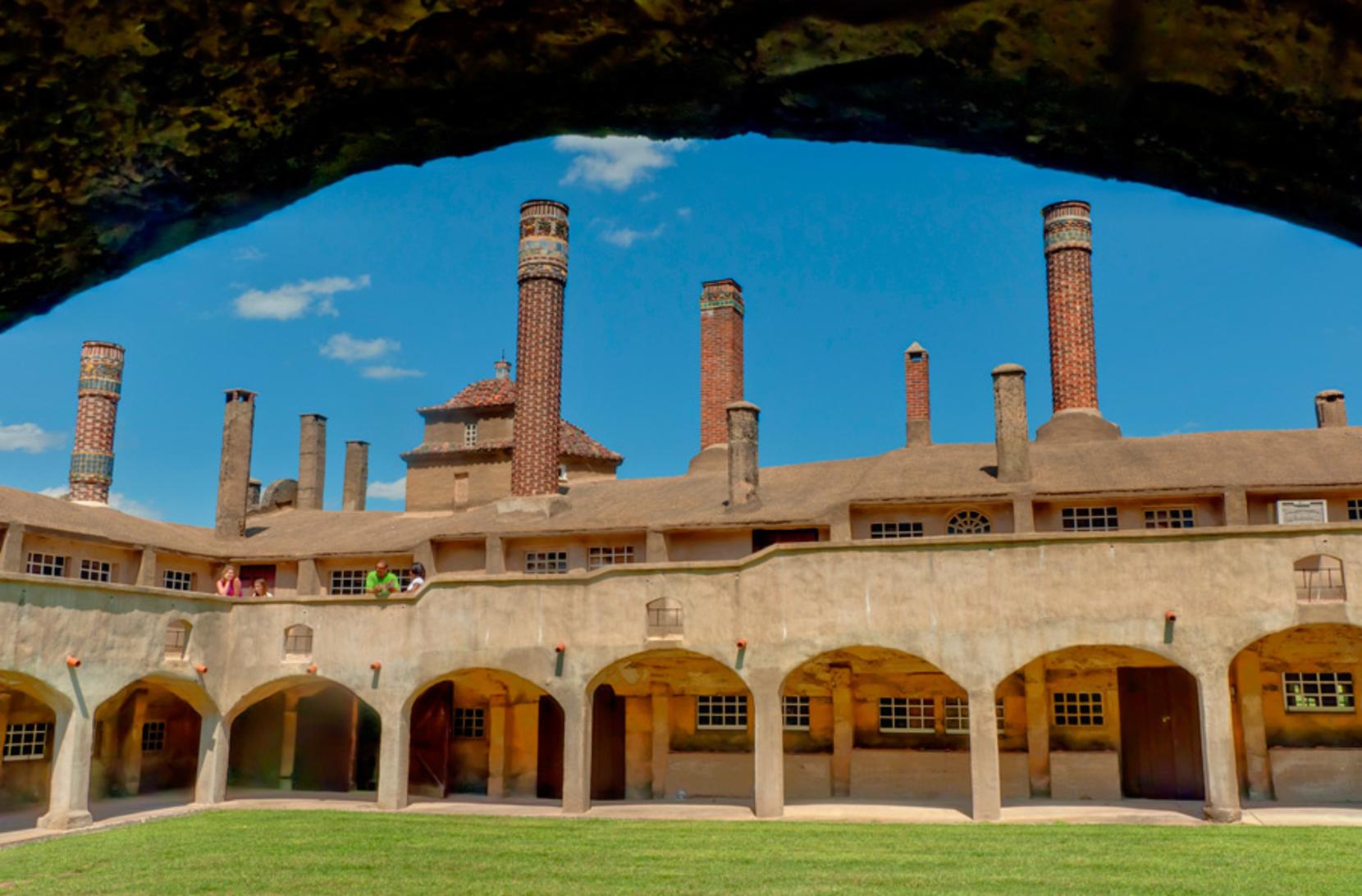 Moravian Pottery & Tile Works