10 STOPS FOR A SPRING GETAWAY
There's lots to do and see in Bucks County in the springtime this year, how many can you check off your list?
1. Take a PEEP® into Spring Fun at Peddler's Village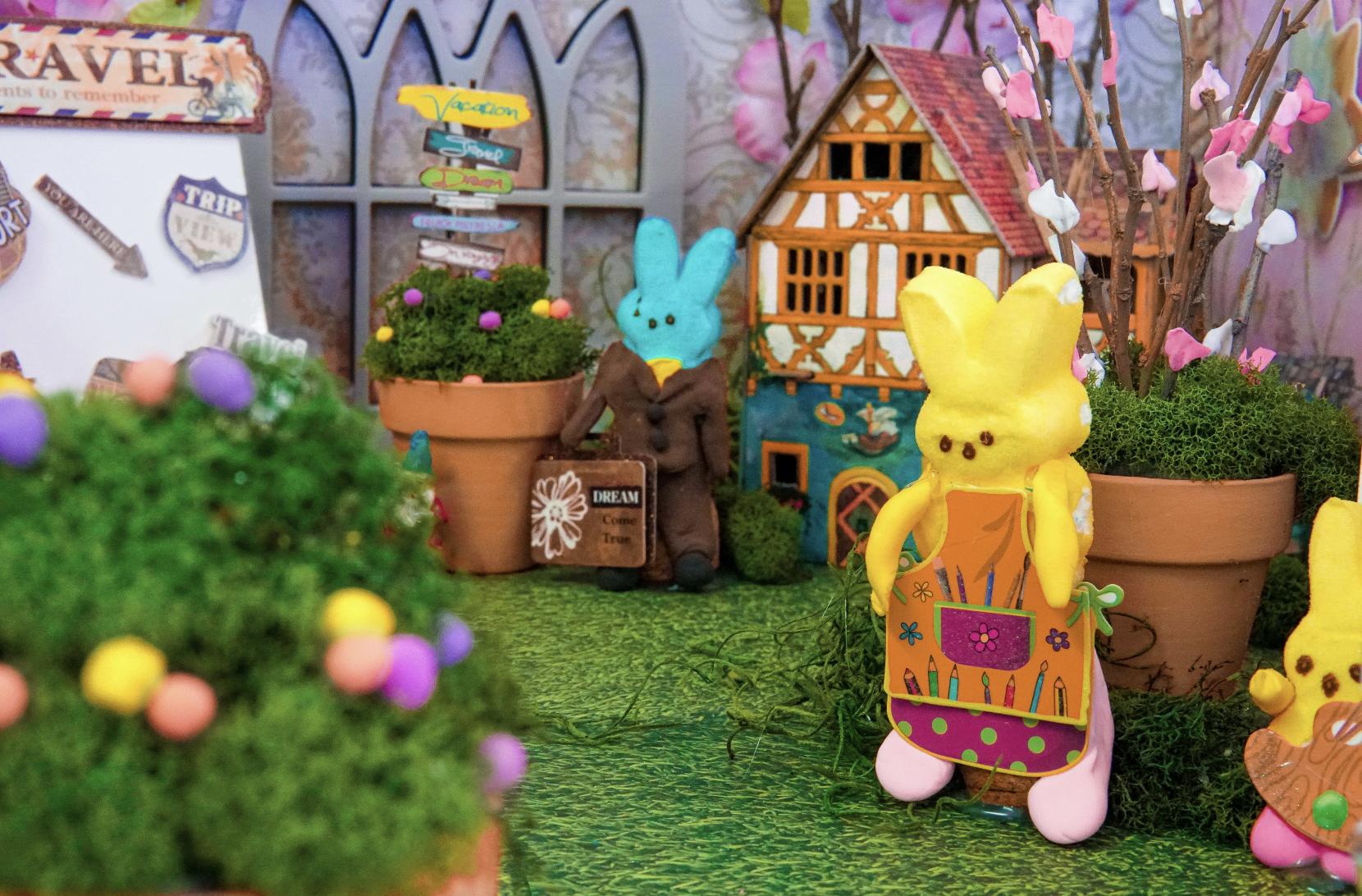 There is so much fun to be had at Peddler's Village this spring! Starting with the annual PEEPS® in the Village competition and display featuring everyone's favorite marshmallow animals. Stick around for Spring FunFest, a fun-packed weekend filled with outdoor food and drink, sidewalk sales, live entertainment, and kids' activities. Finally, see a Sherlock Holmes Murder Mystery show at the Cock 'n Bull Restaurant on select dates throughout the spring!
WHEN: March 11 - April 24 (PEEPS® in the Village); April 23-24 (Spring Fun Fest); March 5, 12, 19, April 2, 9 (Sherlock Holmes Murder Mystery)
WHERE: Peddler's Village
2. Visit the Wineries to Spot an Artist on the NEW Bucks County Wine & Art Trail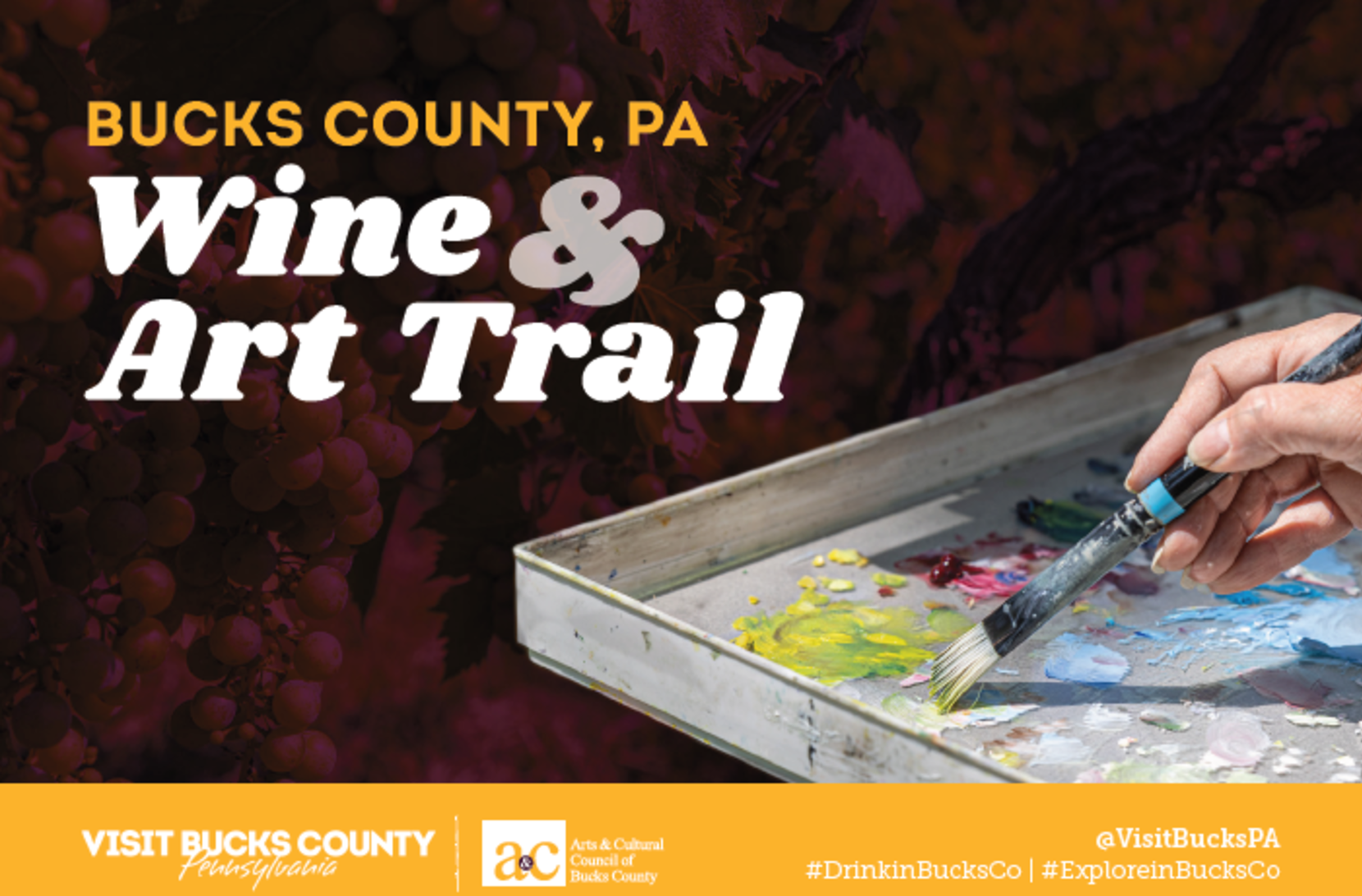 The Bucks County Wine & Art Trail is a new partnership between Visit Bucks County (VBC) and the Arts & Cultural Council of Bucks County (A&C). Artists working in all mediums and styles are invited to visit participating wineries throughout Bucks County between April 1 – July 1, 2022 to create works for the Bucks County Wine & Art Trail.  Artists are working on site en plein air or visiting wineries to photograph and/or sketch in preparation for works to be created in their studios. The final, curated works will be displayed at the wineries on professionally printed weatherproof display panels and at an in-person exhibition, sale, and community reception at Freeman Hall in Doylestown in July 2023. Similar to VBC's Bucks County Ale Trail, the Wine & Art Trail will have a mobile passport component where participants must check-in digitally at 3 or more participating wineries to get a FREE set of limited edition Bucks County fine art notecards featuring works of art created at the wineries. Each notecard will have the artist's contact information printed on the back. The passport will go live in October.
WHEN: April 1- July 1, 2022
WHERE: Sand Castle Winery, Crossing Vineyards & Winery, Bishop Estate Vineyard & Winery, Buckingham Valley Vineyards, Rose Bank Winery, Wycombe Vineyards & Rushland Ridge Winery
3. Celebrate Pride in New Hope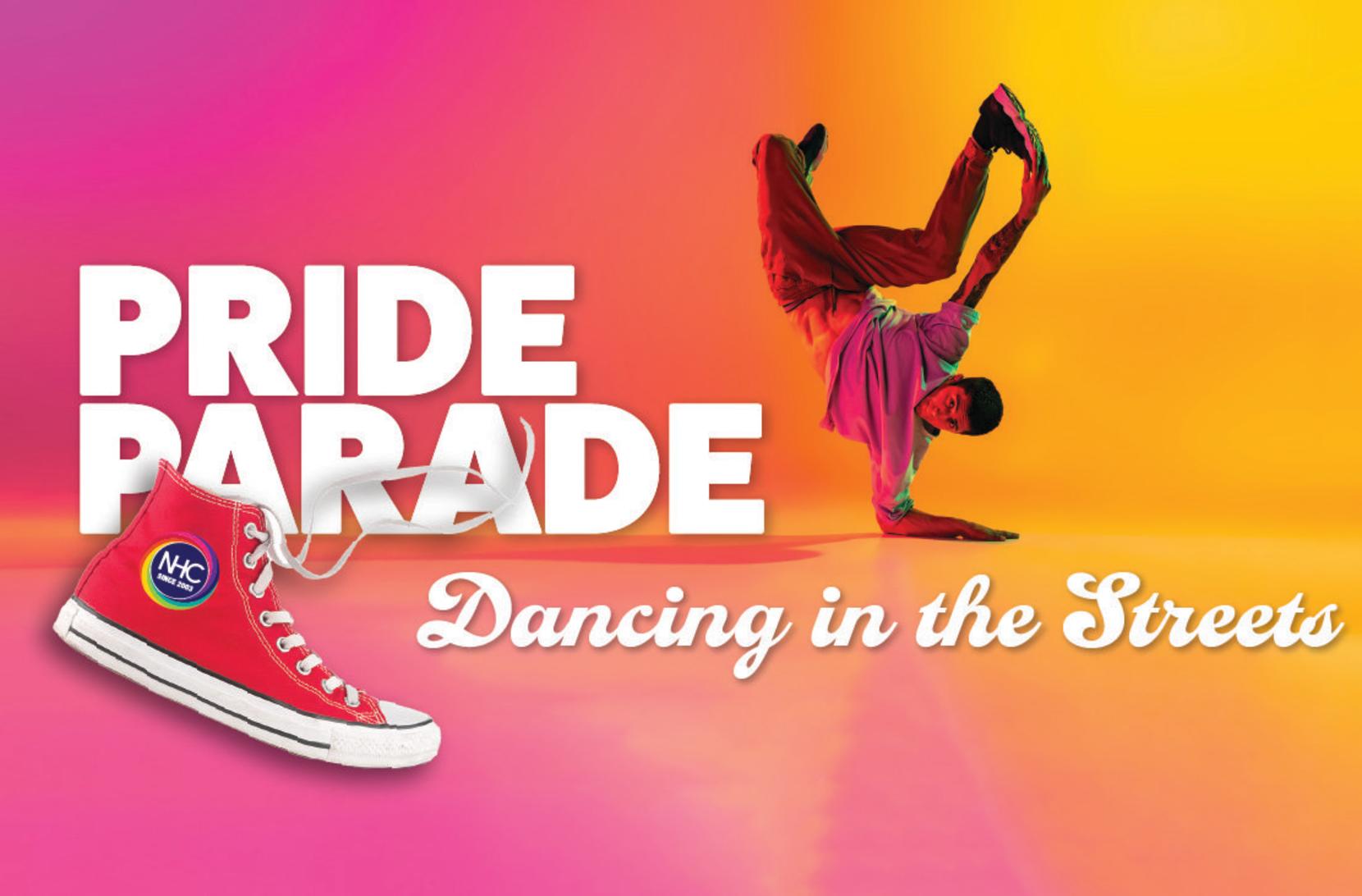 The week-long festivities include special events, like the annual Cocktail Competition, parties and educational activities, culminating with the parade and fair with Live Entertainment. Whether you come for a day or stay for the week, there is something for everyone! This year's theme? Dancing in the streets! The Annual Pride Parade will begin at 11:00 a.m. in Lambertville on Saturday, May 21 and cross the bridge into New Hope.
WHEN: May 20-22, 2022
WHERE: New Hope Celebrates
4. Ride the new Big Bird's Tour Bus ride at Elmo's Spring Spectacular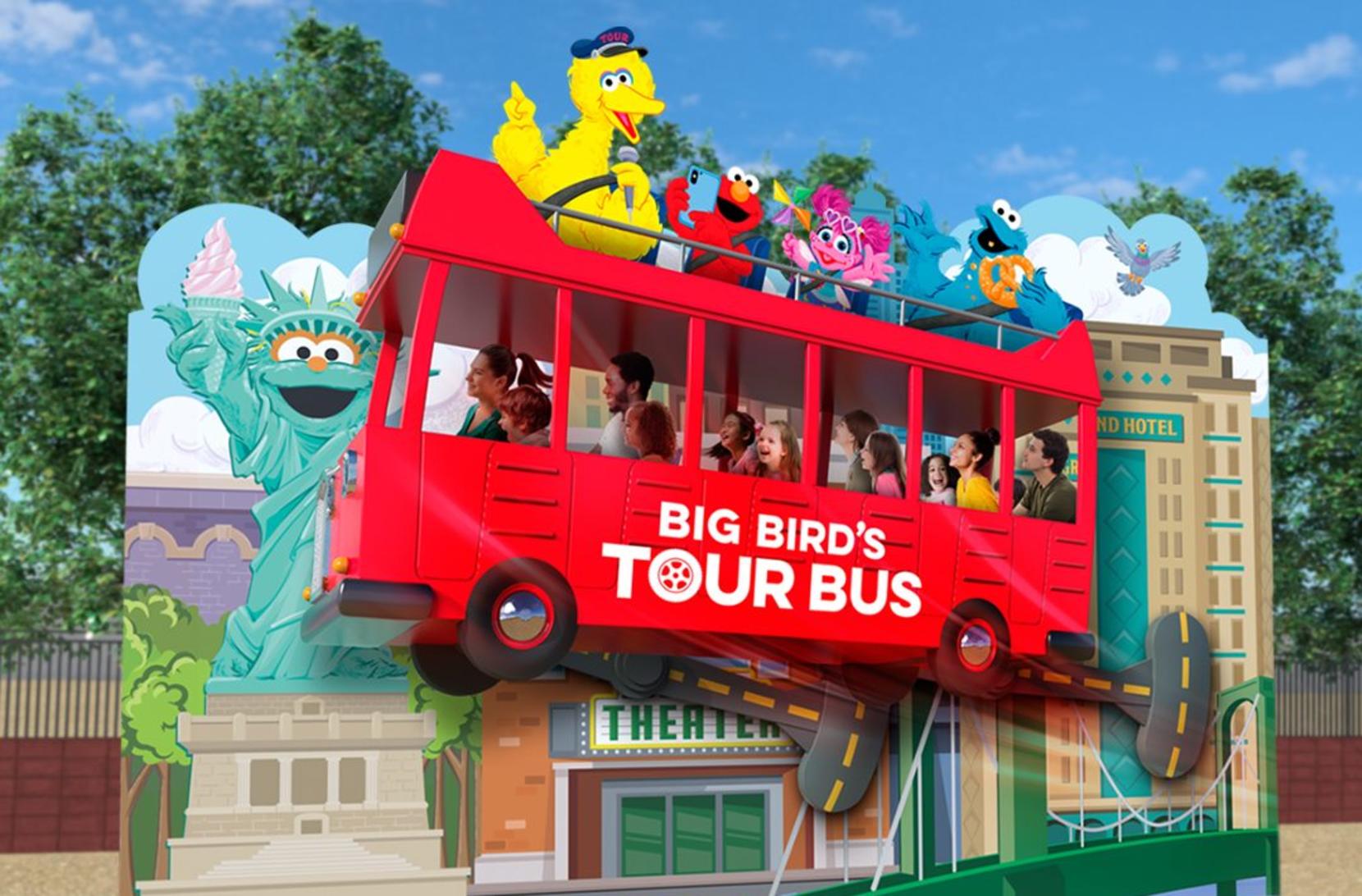 Sesame Place Philadelphia Big Bird's Tour Bus
Elmo's Springtacular at Sesame Place is filled with furry fun and exciting events! Join in on the fun with an exciting line up of meet & greets, music, magic, pirate adventures, and fireworks. It's a great time to get back to fun in our spacious outdoor park. Beep, beep! Buckle up and get ready to take a ride on the ALL-NEW Big Bird's Tour bus! The whole family will enjoy a ride on this oversized, red double-decker bus with Big Bird and some of his furry friends. The bus goes around and around with a Sesame Street-inspired cityscape as the backdrop bringing smiles to everyone on board!
WHEN: April 23 - June 19, 2022 (weekends only)
WHERE: Sesame Place® Philadelphia
5. Celebrate berry sweet traditions with Strawberry Month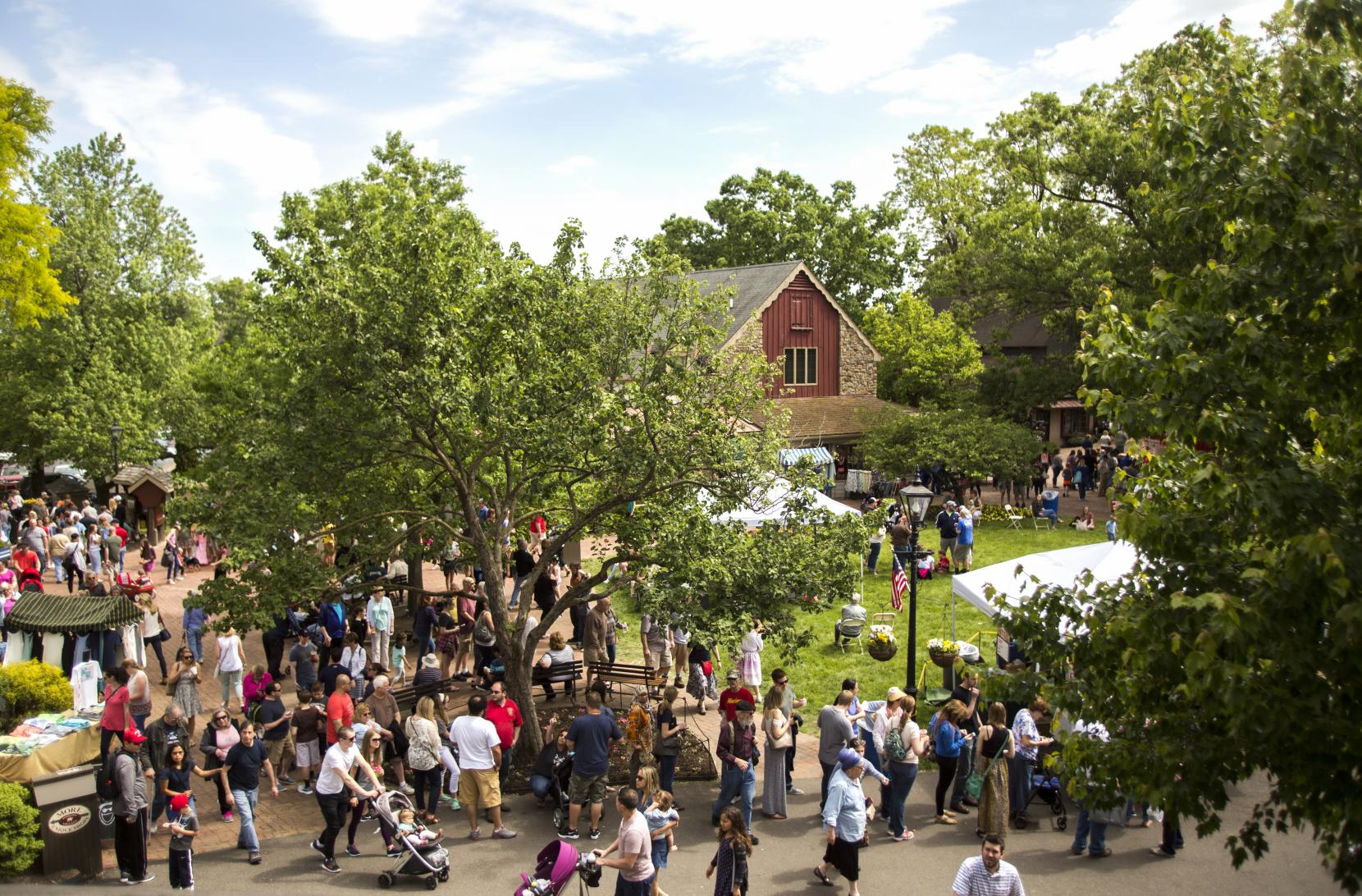 Peddler's Village Strawberry Festival
Stop by on weekends in May for live entertainment and family activities. Savor strawberry-themed food and drink specials all month long at our restaurants and eateries.
WHEN: May 7-29, 2022
WHERE: Peddler's Village
6. View the exhibit "Keith Haring: A Radiant Legacy" at the Michener Art Museum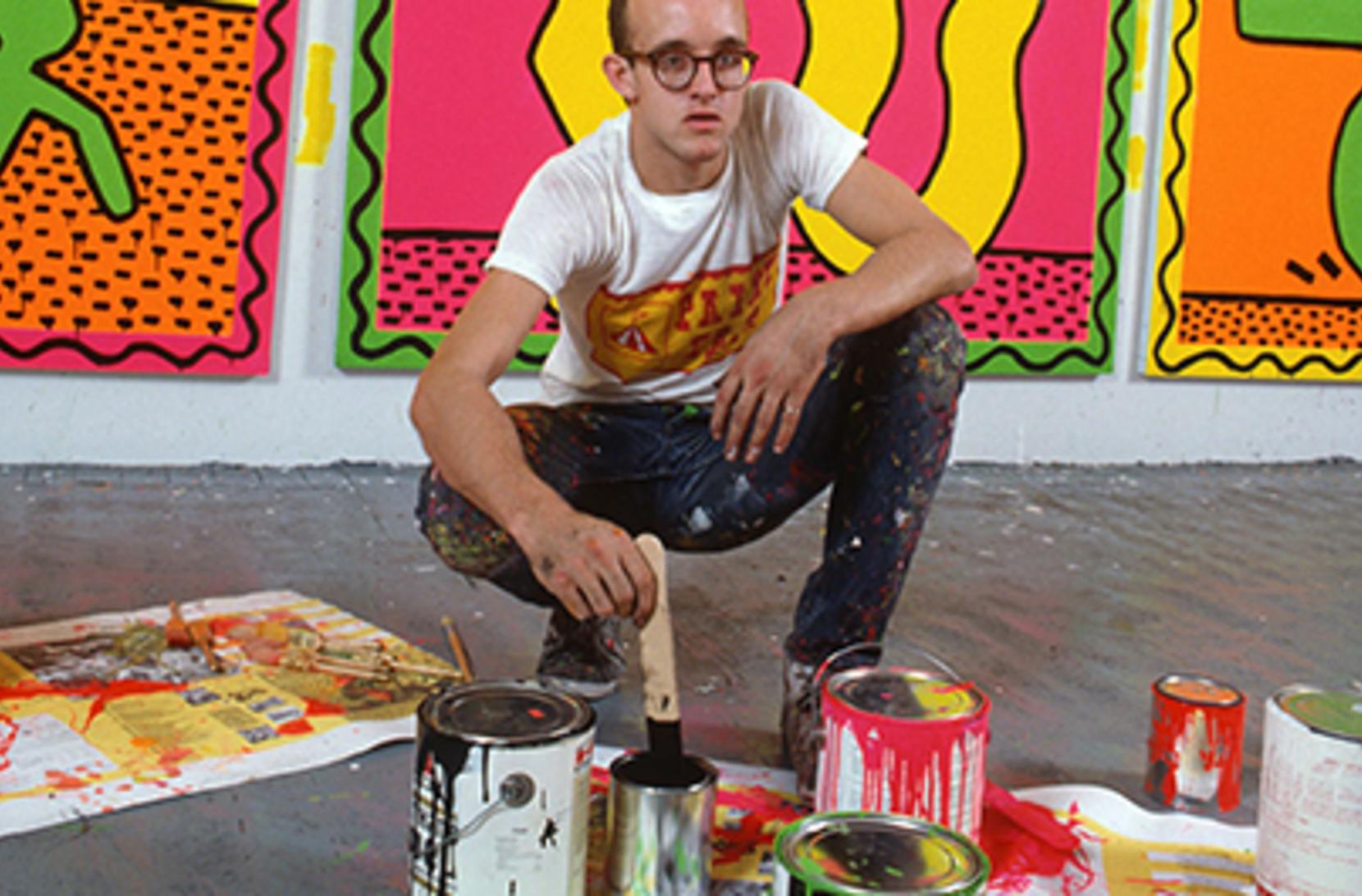 Keith Haring (1958-1990) was arguably the most accomplished and prominent American artist of the 1980s. Born in Reading, PA, and raised in nearby Kutztown, Haring developed an early love for drawing. A private collection of more than 100 works, the show contains unique and notable pieces, including two rare Subway drawings, complete suites (including Ludo, Free South Africa, The Story of Red and Blue, Apocalypse, Stones, Icons, White Icons, Bad Boys, Kalish), Medusa Head (the largest print in the artist's oeuvre), Growing #2.
WHEN: March 12 - July 31, 2022
WHERE: Michener Art Museum
7. Ride the rails on the Buckingham Valley Excursion or Grapevine Express
On the Buckingham Valley Excursion, passengers will enjoy a 2-hour round-trip train ride through scenic Bucks County on the "New Hope Branch" route, originally the North-East Pennsylvania Railroad and later part of the Reading Railroad. Passengers will ride aboard beautifully restored vintage (early 1900's) passenger coaches while a narrator will provide you with interesting historical facts and stories of significant cultural locations along the route. On the Grapevine Express, enjoy an adults-only Wine and Cheese Excursion and enjoy fine gourmet cheese, artisan crackers, meats, fruit, and our featured local wines. 
WHERE: New Hope Railroad
8. Get up to see "Awaken: An Experimental Exhibit" at the Mercer Museum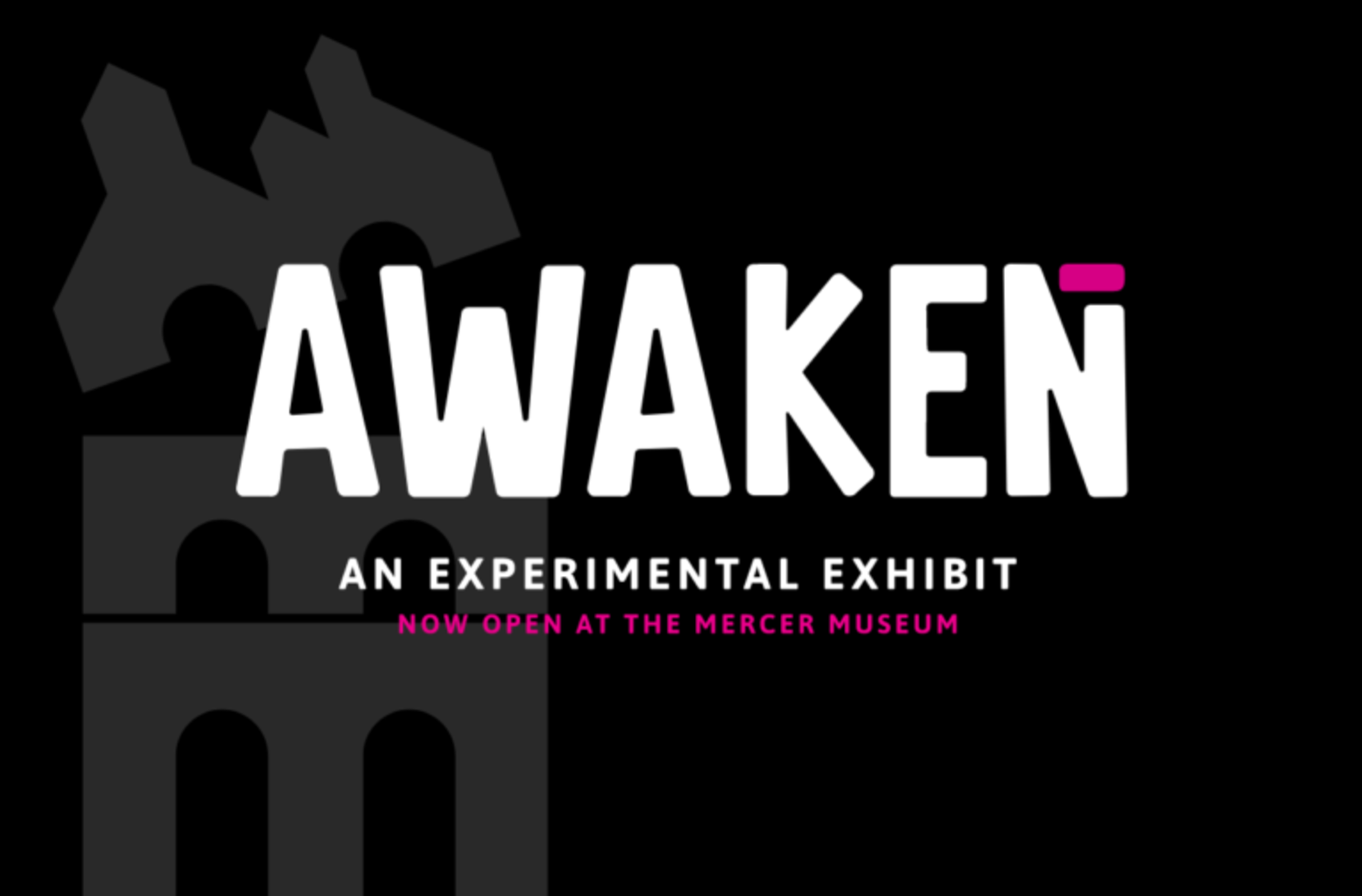 "Awaken: An Experimental Exhibit" at the Mercer Museum
Awaken ______:  An Experimental Exhibit offers visitors a reimagined and awakened Mercer Museum experience, reinventing unused museum spaces into areas in which to engage more deeply with the collections and one another. It will reintroduce the Mercer Museum in a fresh, unexpected and exciting way. These exhibits are meant to be working prototypes, not polished exhibits in the traditional sense, and are designed to offer "mini-excursions" adjacent to the larger experience of the Mercer Museum core.
WHEN: Beginning March 1, 2022
WHERE: Mercer Museum
9. Take a photo and a tour of the gardens at Andalusia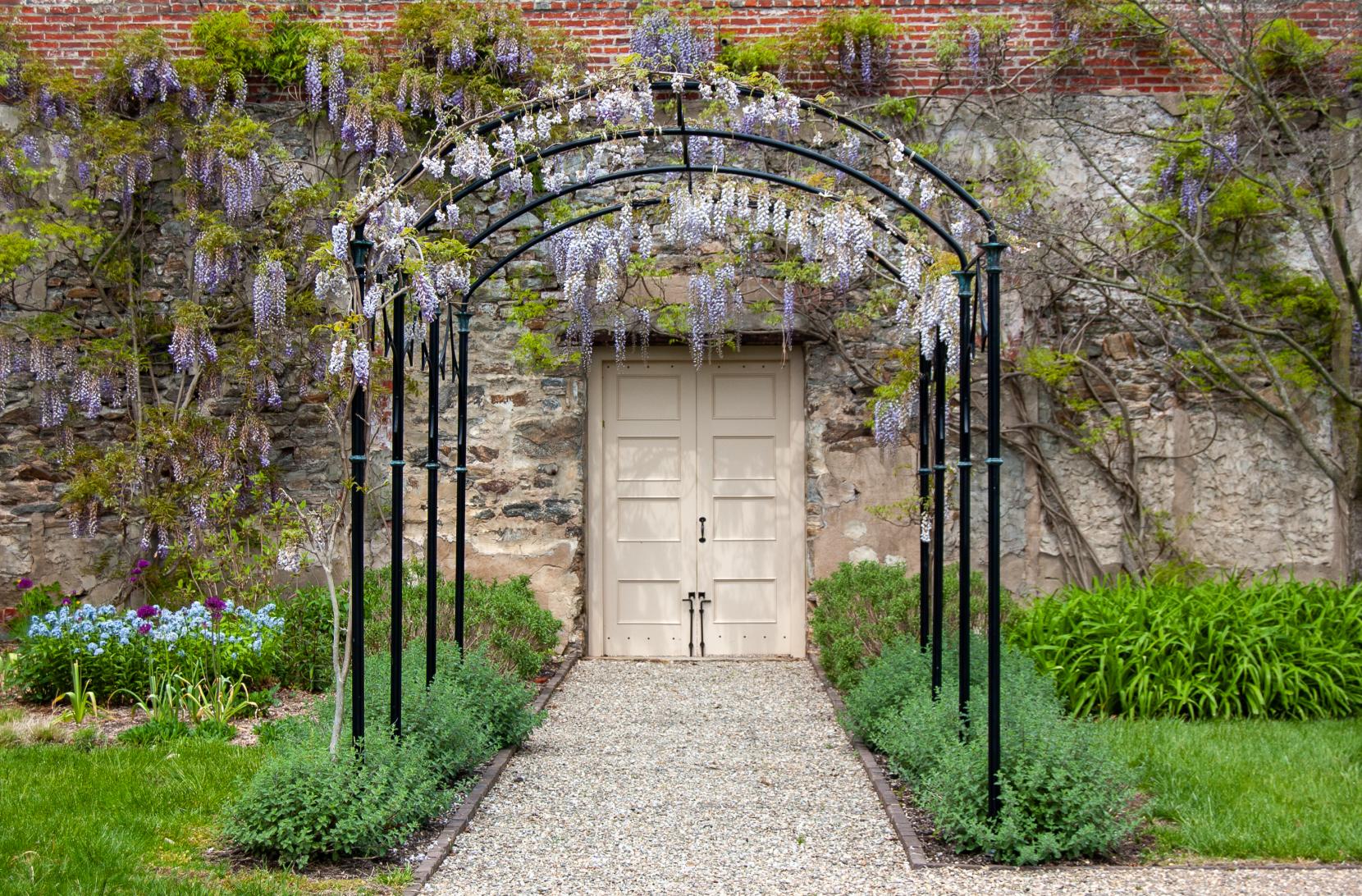 Tour the lush, stunning florals property overlooking the Delaware River at Andalusia. The 65-acre picturesque estate contains the Biddle family's early 19th-century Greek Revival mansion, surrounded by stunning, native woodlands and spectacular formal gardens.
WHEN: April 4 - October 30, 2022
WHERE: Andalusia Historic House, Gardens & Arboretum
 
10. See a spring show at the Bristol Riverside Theatre
Bristol Riverside Theatre
There are so many entertaining shows to see at the Bristol Riverside Theatre this year! The mainstage lineup includes A Comedy of Tenors (March 8-27) and A Few Good Men (May 3-22). Special event showings include Menopause: The Musical (March 30-April 3) and Live from New York: It's Comedy Night (May 28).
WHERE: Bristol Riverside Theatre