10 STOPS FOR A SPRING GETAWAY
Spring break is just around the corner! Spend part of your holiday off in Bucks County. There's lots to do and see in Bucks County in the springtime this year, how many can you check off your list?
1. Peep into Peddler's Village for PEEPS® in the Village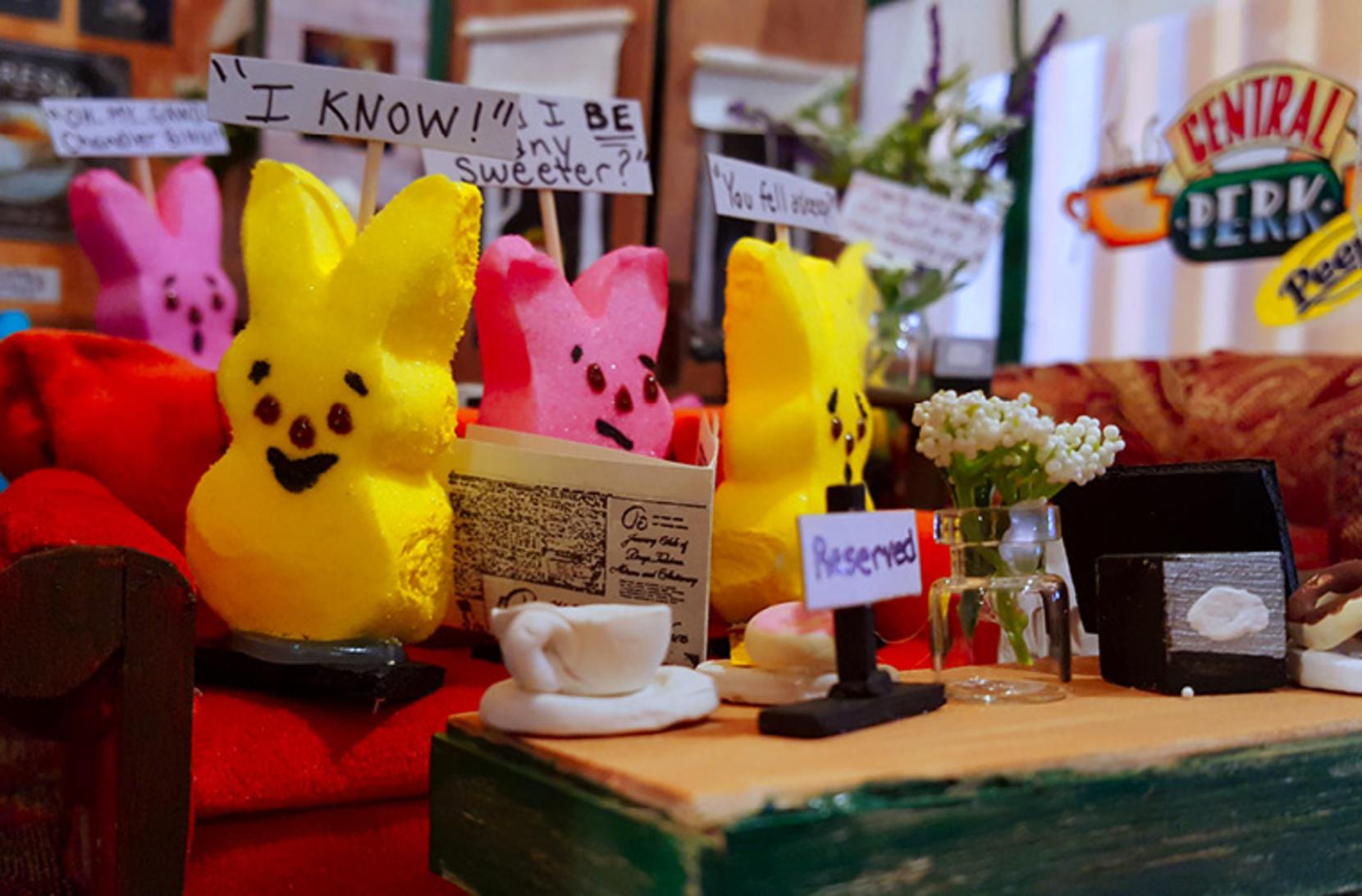 PEEPS® in the Village / Peddler's Village
This spring, Peddler's Village will present a family-oriented "PEEPS® show"—called PEEPS® in the Village. Housed in a spacious indoor area in the Village Courtyard, the colorful display will include more than 70 creations of wall art, dioramas, and sculpture, all prominently featuring the popular Pennsylvania-made bunnies, chicks, and other candies. Admission to the display is free. Safety measures will be in place as appropriate.
WHEN: March 22 - April 17
WHERE: Peddler's Village
2. Tune in to Live Music at the Vineyard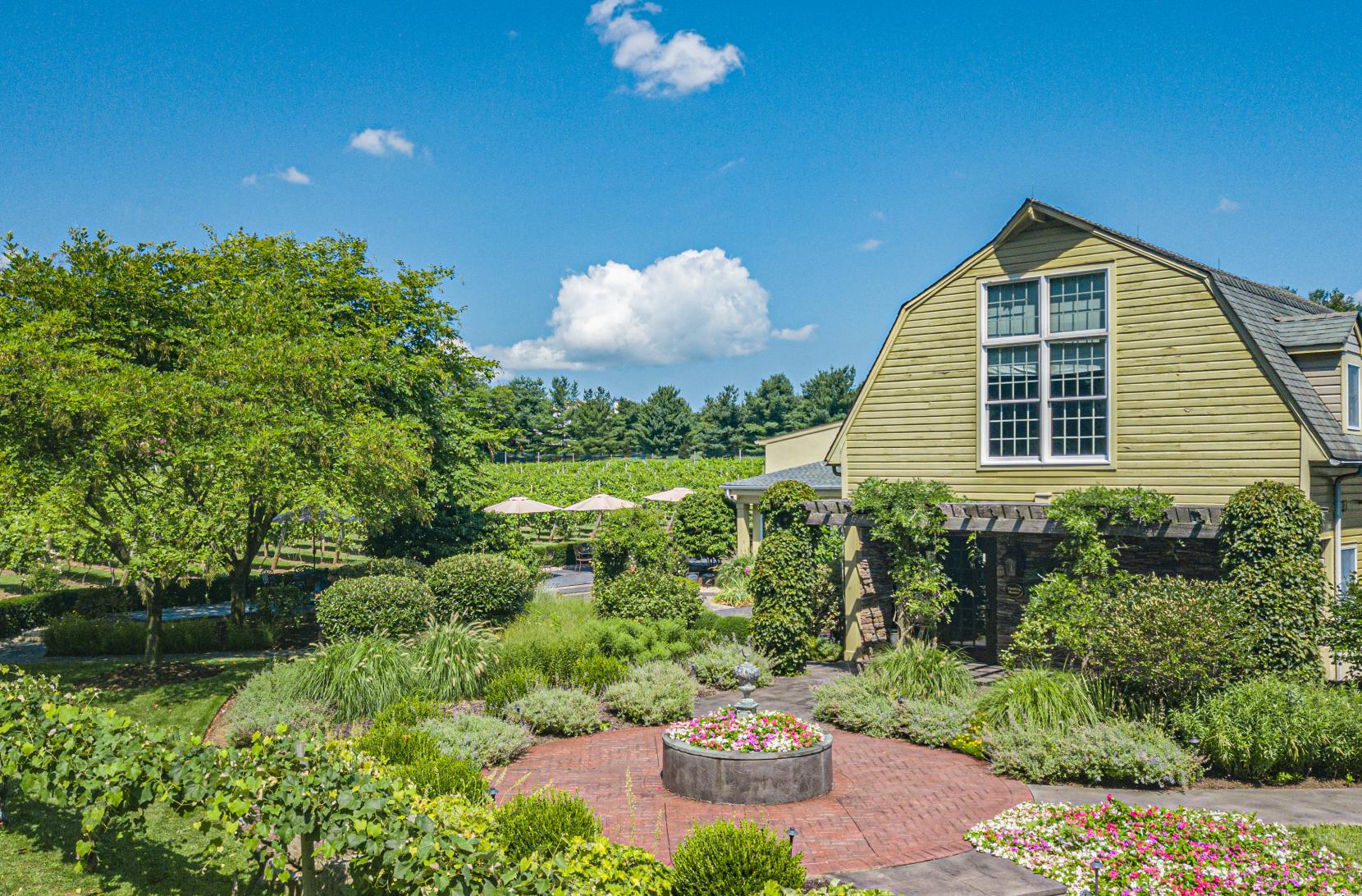 Enjoy acoustic music outdoors from local performers at this very beautiful vineyard in Washington Crossing. No cover charge! 
WHEN: Saturdays through March 27
WHERE: Crossing Vineyards
3. Turn up the lights at the exhibit "Illusion of Lights"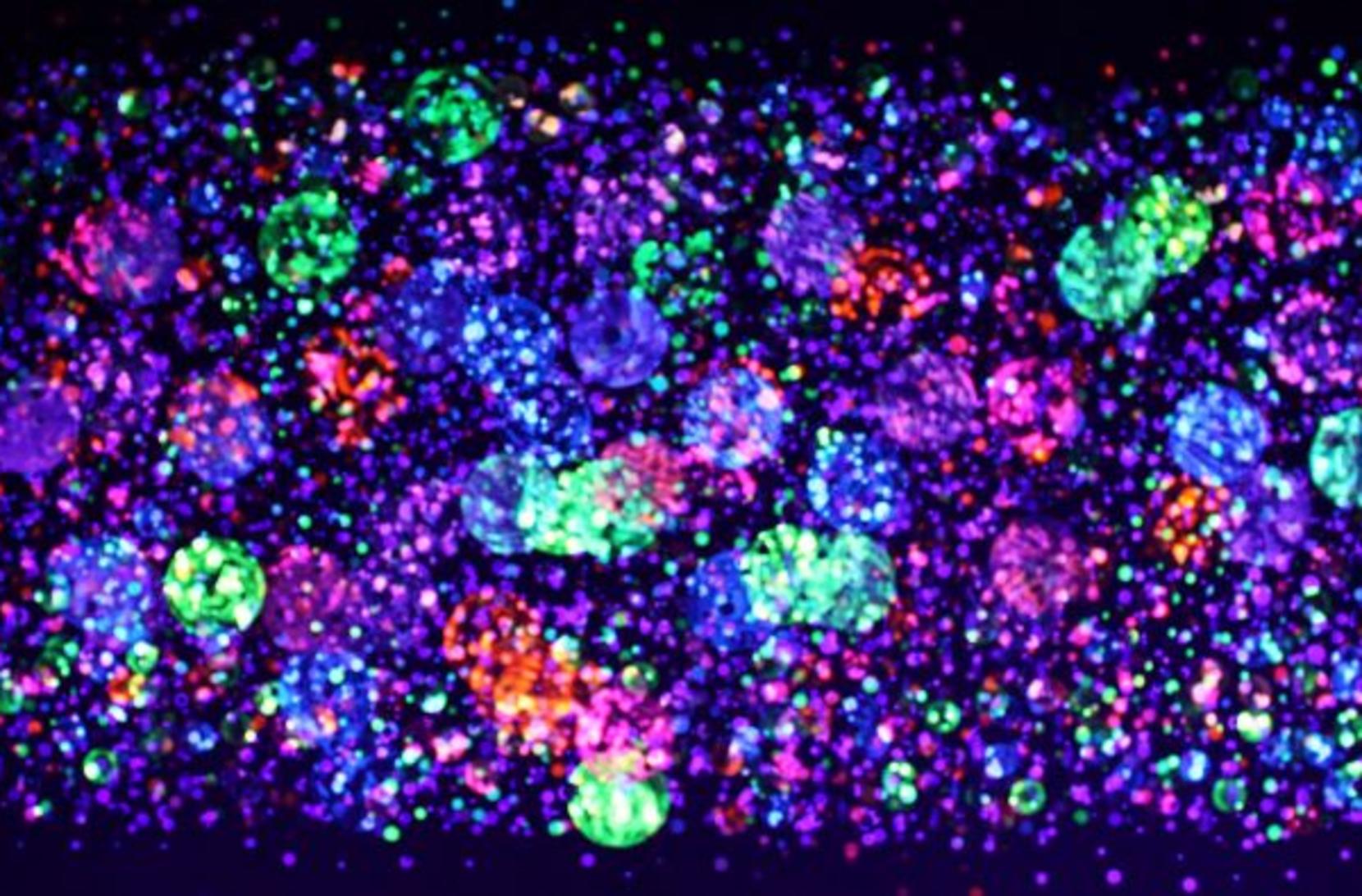 Illusions of Light by John Spears
John Spears opens New Hope Arts exhibition year with an in-gallery exhibition designed to explore space and illusion, when architecture and art work together. The eighteen canvases curated by Rita Romanova Gekht, arranged as viewer-centered experience, illuminate Spear's method developed over his forty-five-year career. Large scale images delight using both UV and LED light to reveal the vast array of colors and textures unseen in natural light. Protocol limits ten people at a time so viewers have the opportunity to interact with each piece while maintaining social distance. Reservation are suggested.
WHEN: Fridays - Sundays through March 21
WHERE: New Hope Arts Center
4. Sing and dance along at Elmo's Furry Fun Fest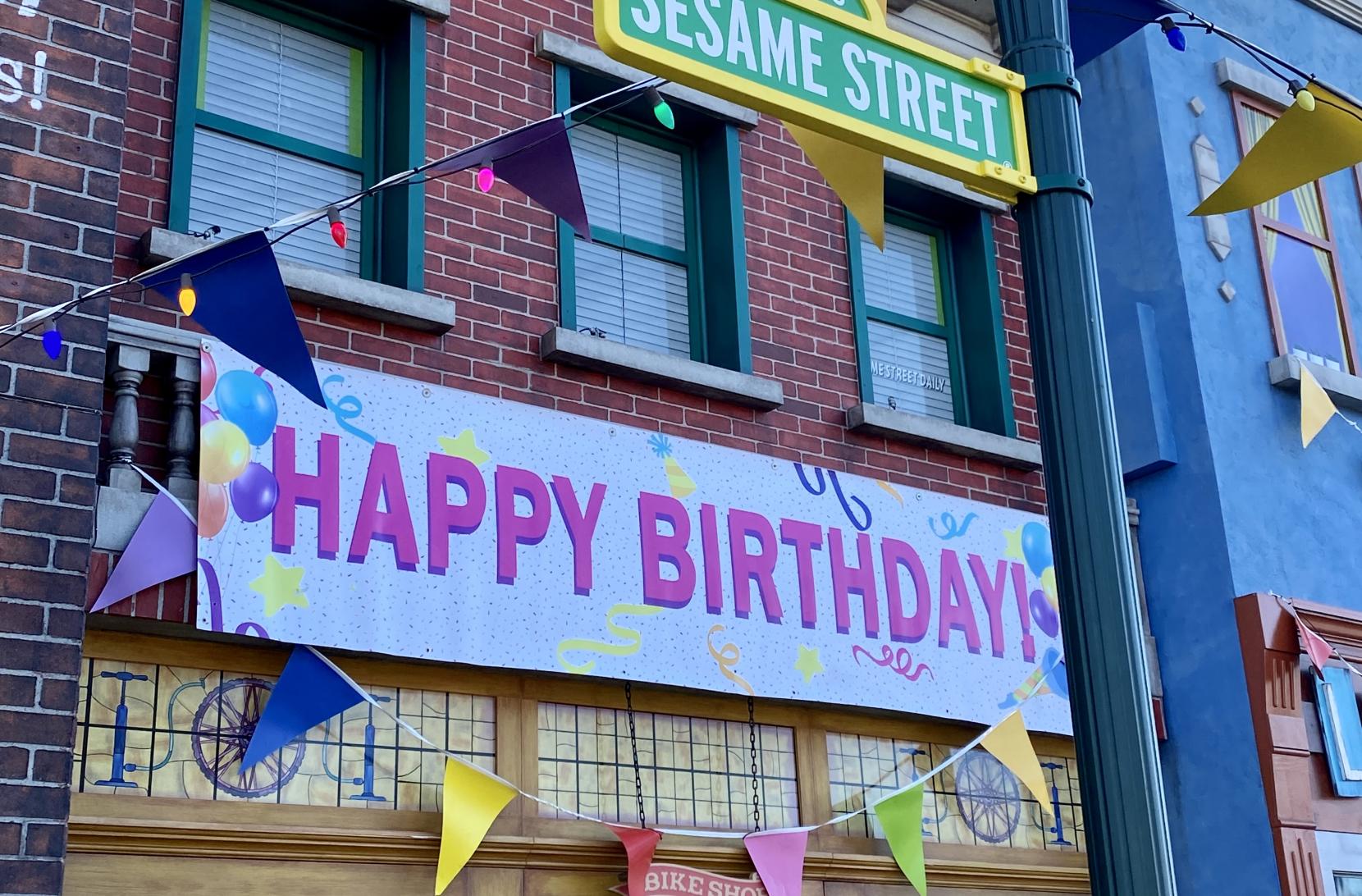 Elmo's Furry Fun Fest at Sesame Place
This ALL-NEW event series will offer guests brand-new, limited capacity special events where they can celebrate everyone's favorite red monster during Elmo's Rockin' Birthday Bash and celebrate our favorite feathered friend's birthday at Big Bird's Pajama Party! Reservations are required (admission is included for all tiers of 2021 Season Pass Members) and guests can choose from one of two limited-capacity time slots: 10am – 1pm or 2pm – 5pm.   
WHEN: January 30 - March 21
WHERE: Sesame Place® Philadelphia
5. Hop on over to Shady Brook Farm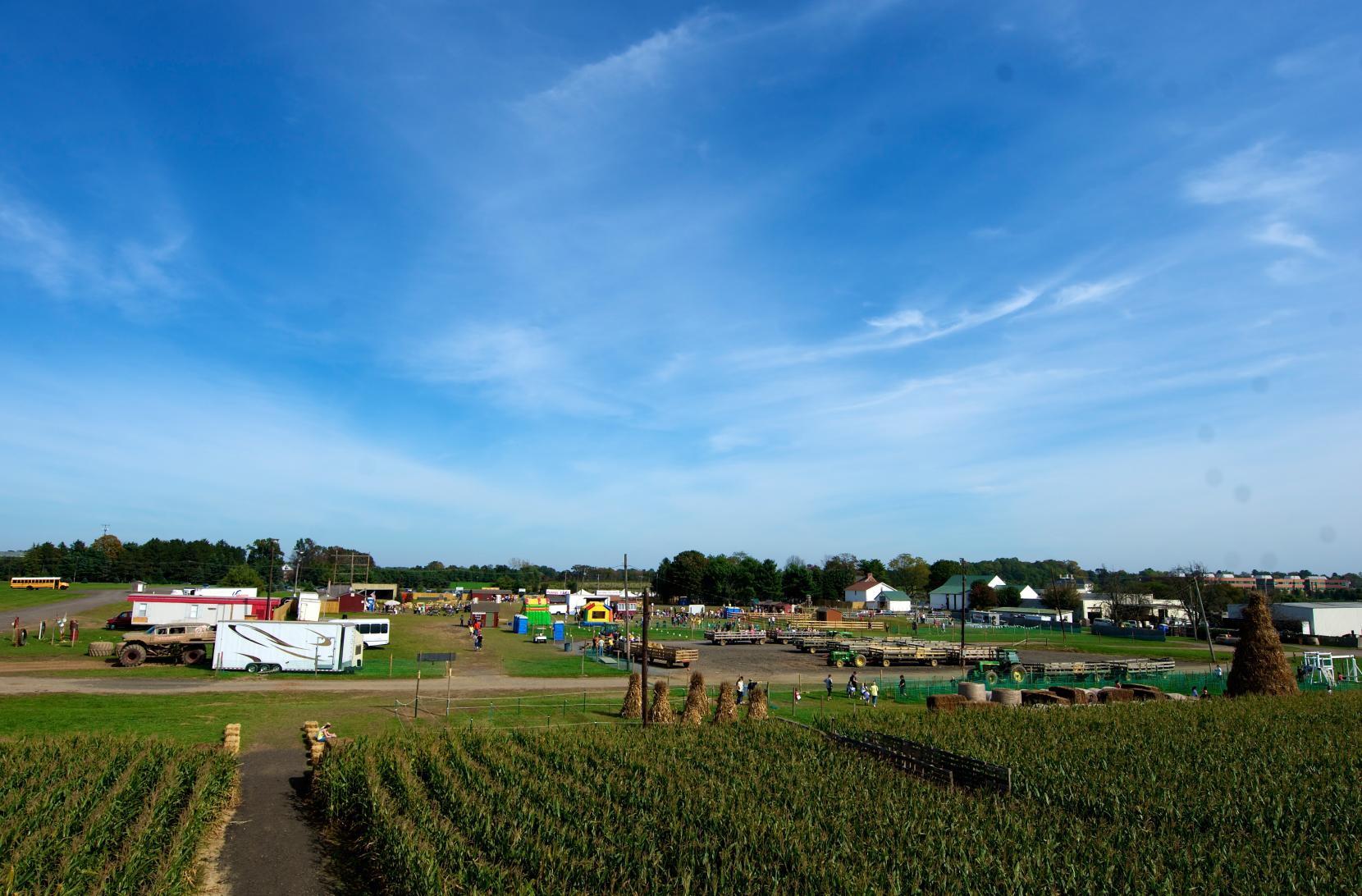 Hop your way into spring at our super fun Easter Egg-stravaganza! Take a wagon ride to the "Hunting Grounds" where kids will find 6 candy-filled eggs, get a prize and meet the Easter Bunny. A great way to kick-off the spring season. Admission includes all of the fun in the Festival Field, from inflatables to chalk to jumping pillows.
WHEN: March 27-28; April 1-3
WHERE: Shady Brook Farm
6. Laugh it off at Stand-Up Comedy Nights at the Bucks County Playhouse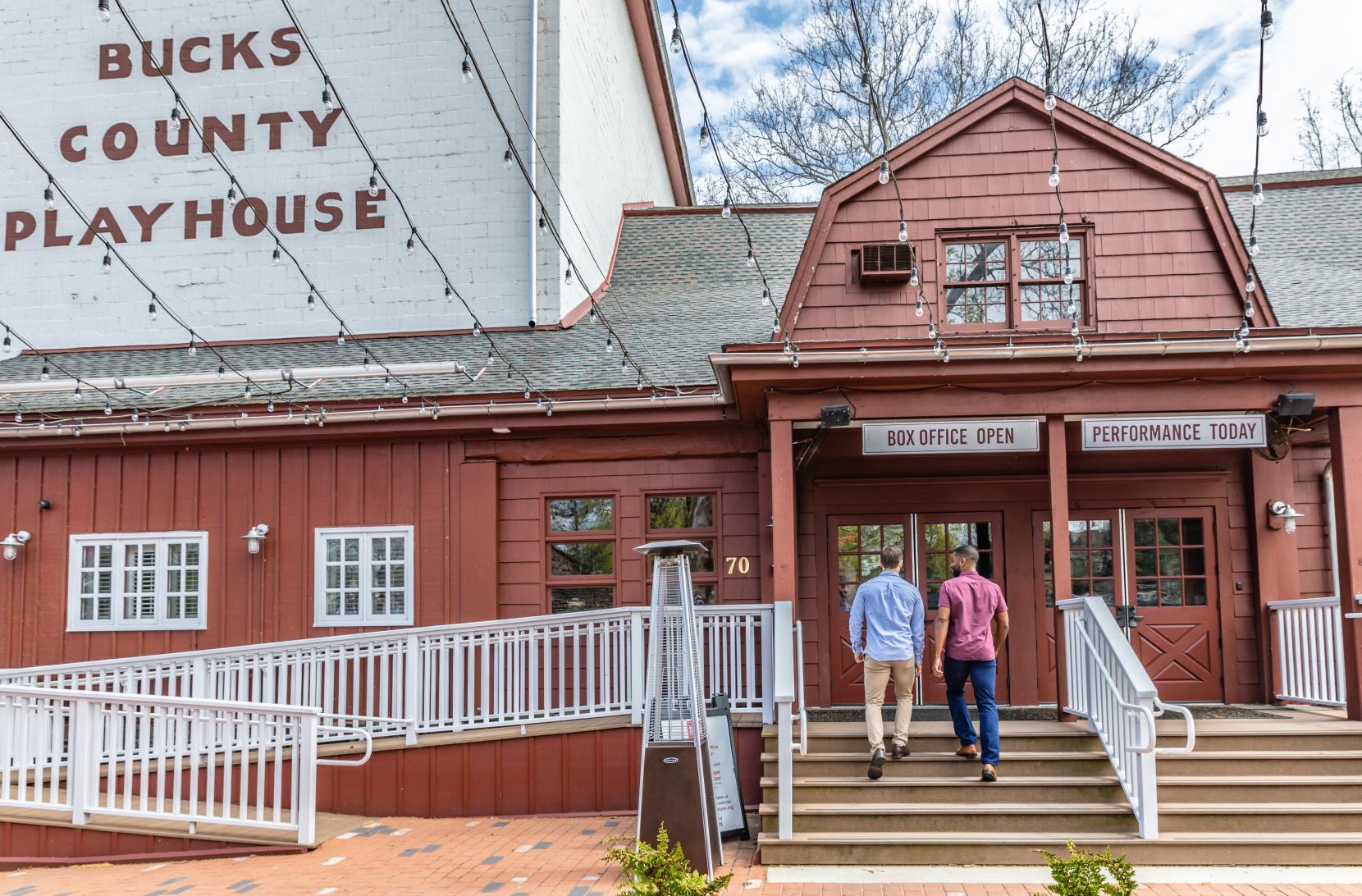 Bucks County Comedy returns select weekend nights through spring at the iconic Bucks County Playhouse in New Hope! See acts like Lisa Lampanelli (March 13) and more. Live audiences are strictly limited, so order early.  Each live event is presented under the Playhouse's stringent safety protocols.
WHEN: Select Fridays & Saturdays
WHERE: Bucks County Playhouse
7. Ride the rails with the Easter Bunny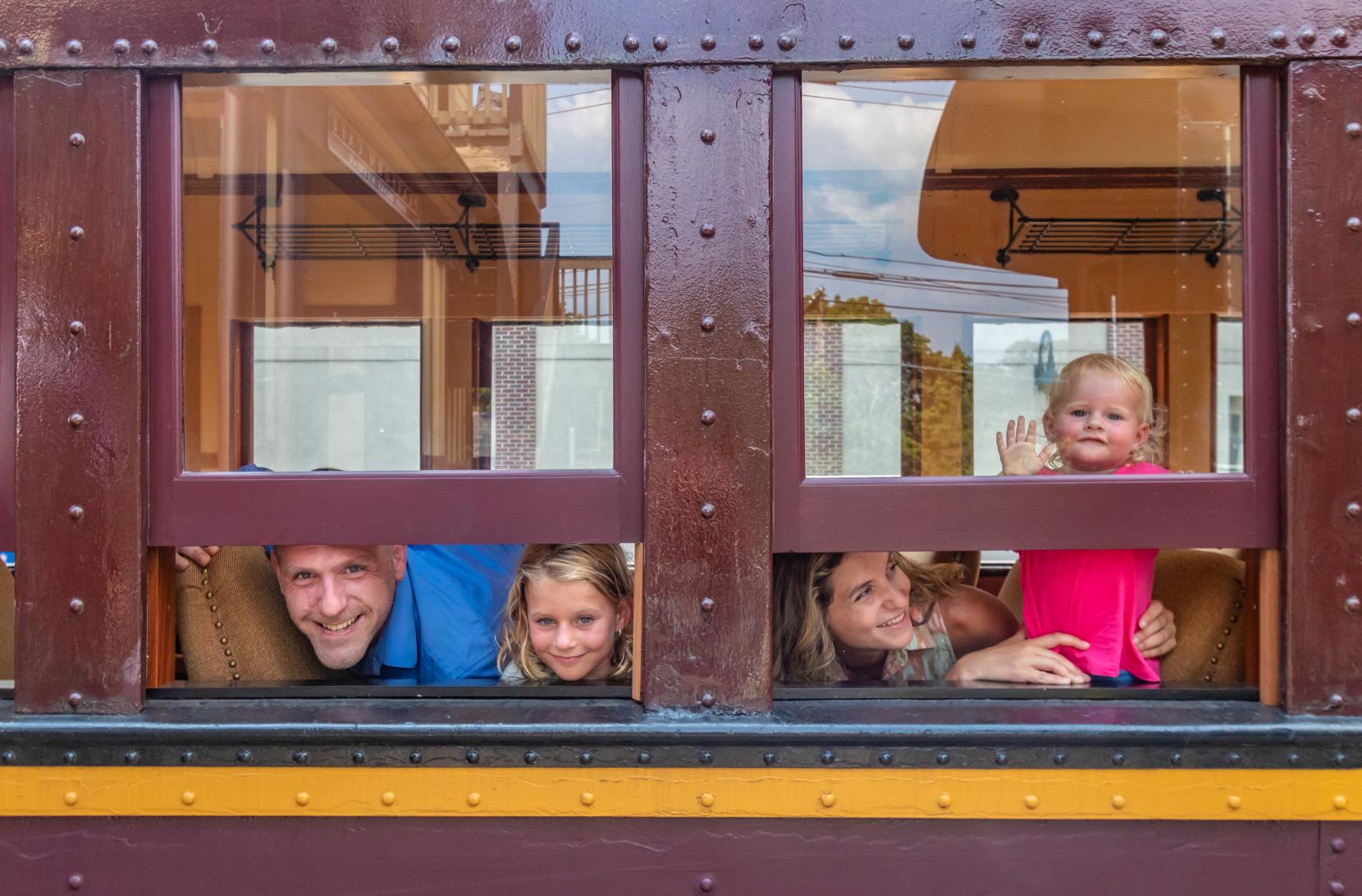 Celebrate Easter with friends and family aboard the Easter Bunny Express! Settle back and relax in one of our turn of the century passenger coaches during a 60-minute excursion through the hills and valleys of Bucks County. View some of the first signs of spring along the railroad and enjoy a quieter time of year with migrating birds visiting and colorful blooms beginning to appear. Other train excursions available other weekends.
WHEN: March 20-21, 27-28; April 3-4
WHERE: New Hope Railroad
8. Peer at "Through the Lens: Modern Photography in the Delaware Valley" at the Michener Art Museum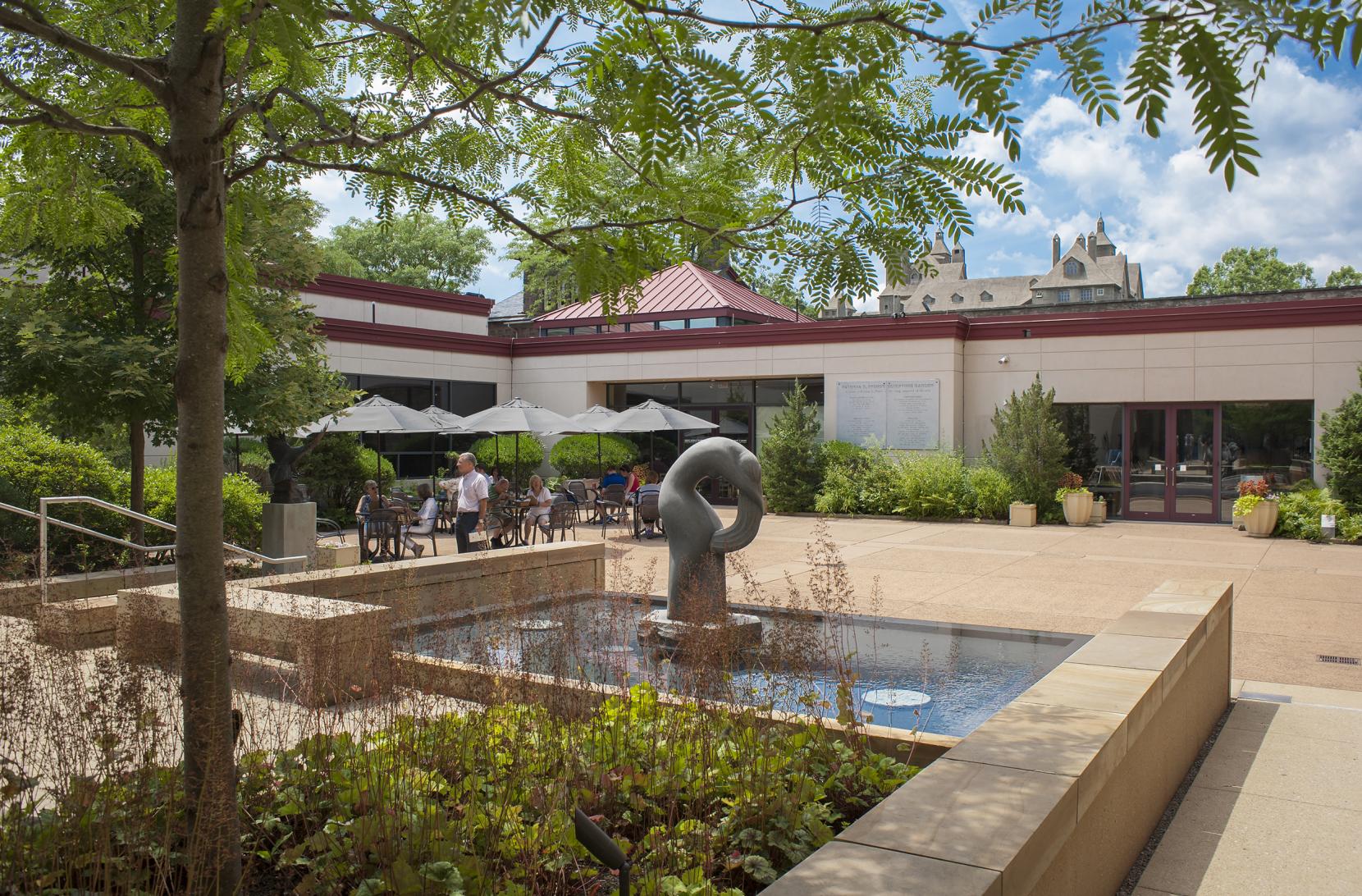 Michener Art Museum Sculpture Garden and Cafe
Through the Lens explores nearly 70 years of artistic experimentations with photographic processes and subject matter by artists in the Delaware Valley region. Considered through the lenses of Form & Figuration, Landscape, Community, and Social Activism, approximately 100 photographs by Paula Chamlee, Edmund Eckstein, David Graham, Susan Fenton, Emmett Gowin, Diane Levell, Jack Rosen, Charles Sheeler and others demonstrate a diversity of styles and approaches. With work ranging from carefully hand-painted, bucolic landscapes to decisive snapshots taken on the street, Through the Lens highlights distinctive work in the Michener's photography collection, including many that have never before been on view.
WHEN: February - August 15
WHERE: Michener Art Museum
9. Take a photo and a tour of the gardens at Andalusia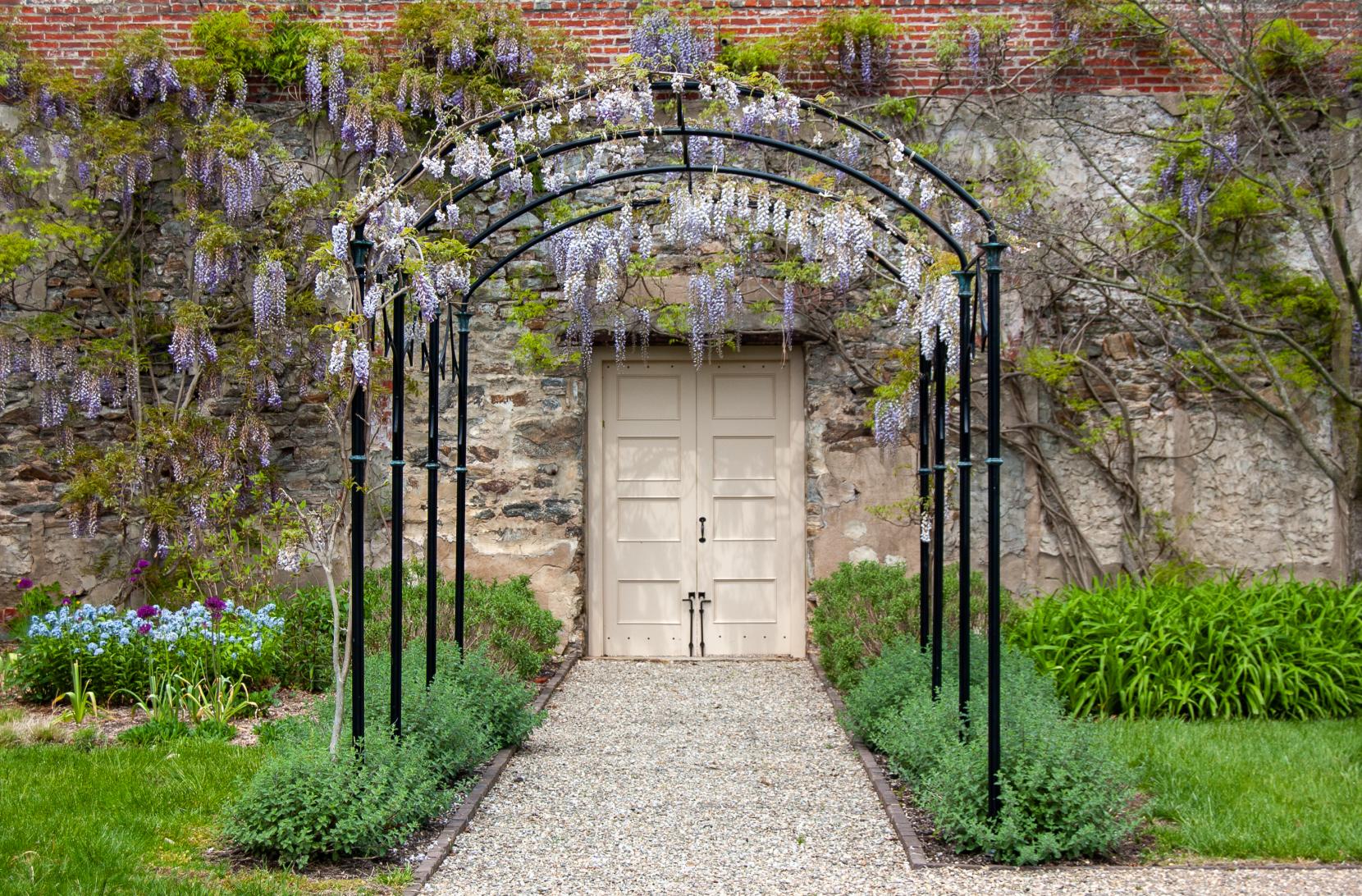 Tour the lush, stunning florals property overlooking the Delaware River at Andalusia. The 65-acre picturesque estate contains the Biddle family's early 19th-century Greek Revival mansion, surrounded by stunning, native woodlands and spectacular formal gardens. Andalusia will host six Open Saturdays, offering the public opportunities to enjoy the gardens and grounds during the weekends, beginning April 3 with additional dates on May 8, June 5, September 18, October 23, and November 6. Open Saturday self-guided tours are available at 10 a.m. and 1 p.m.
WHEN: Beginning April 3
WHERE: Andalusia
 
10. Tour the recently renovated Grundy Museum in Bristol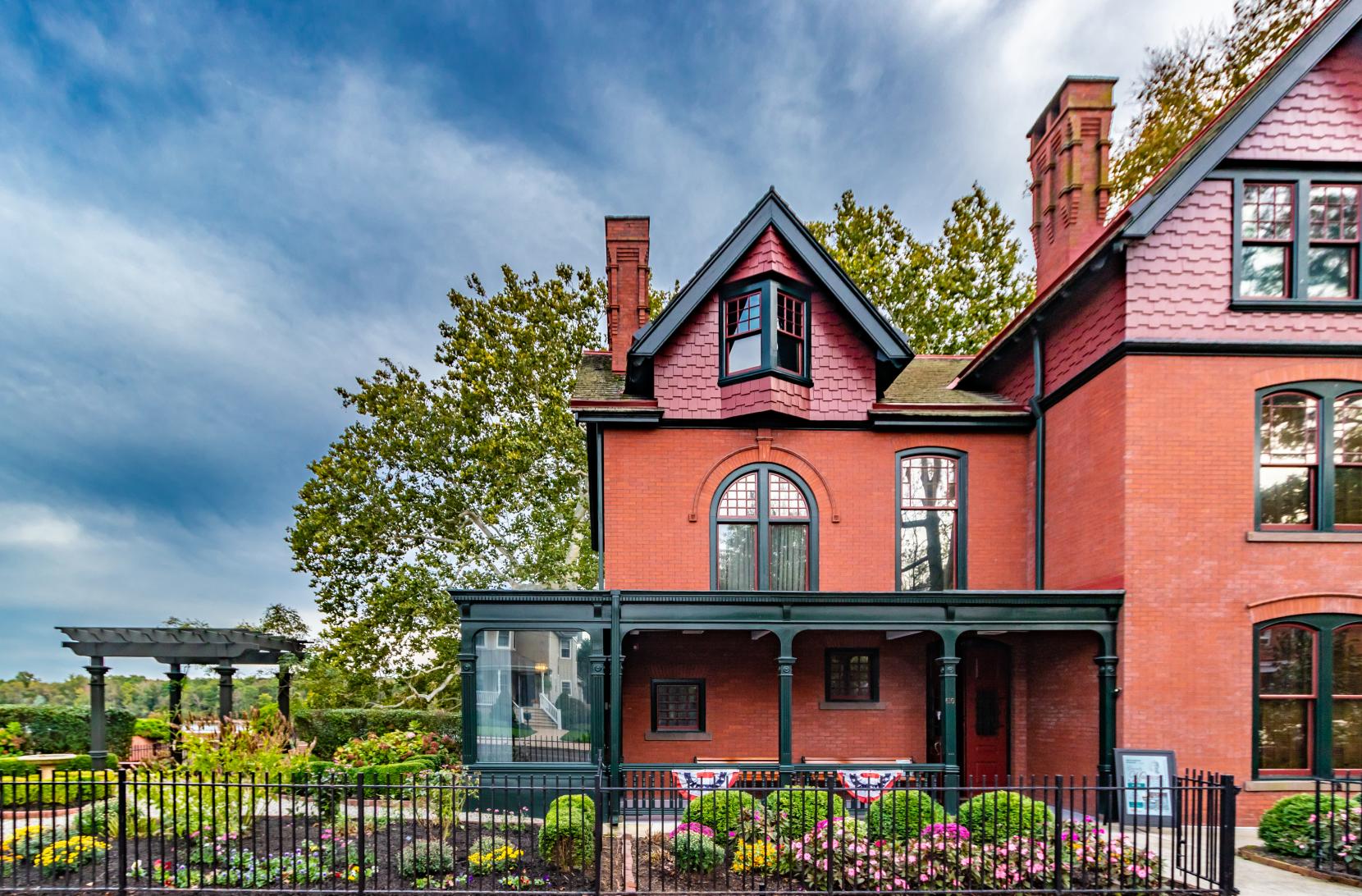 Two types of tours are available: the first are free, docent-led tours Tuesdays, Wednesdays, and Saturdays beginning Saturday, April 3. These one-hour tours start at 1:30 p.m. in front of the Museum. Tour highlights include newly-discovered research about the Grundy family's domestic staff, details about our extensive interior restorations, and collection items never exhibited before! New this year is an exciting series of three (3) Thematic Tours developed by Curator Geoffrey Webster. Beginning Saturday, April 3, Mr. Webster will lead two-hour Thematic Tours on the first Saturday of each month starting at 11:00 a.m.in front of the Museum. Topics include late-Victorian Era social etiquette, entertainment, and interior styles. (Be prepared for over-the-top, out-of-this-world experiences!).
WHEN: Beginning April 3
WHERE: Margaret R. Grundy Memorial Museum