10 STOPS FOR A SPRING GETAWAY
Spring break is just around the corner! Spend part of your holiday off in Bucks County. There's lots to do and see in Bucks County in the springtime this year, how many can you check off your list?
1. Bite into something sweet at Strawberry Festival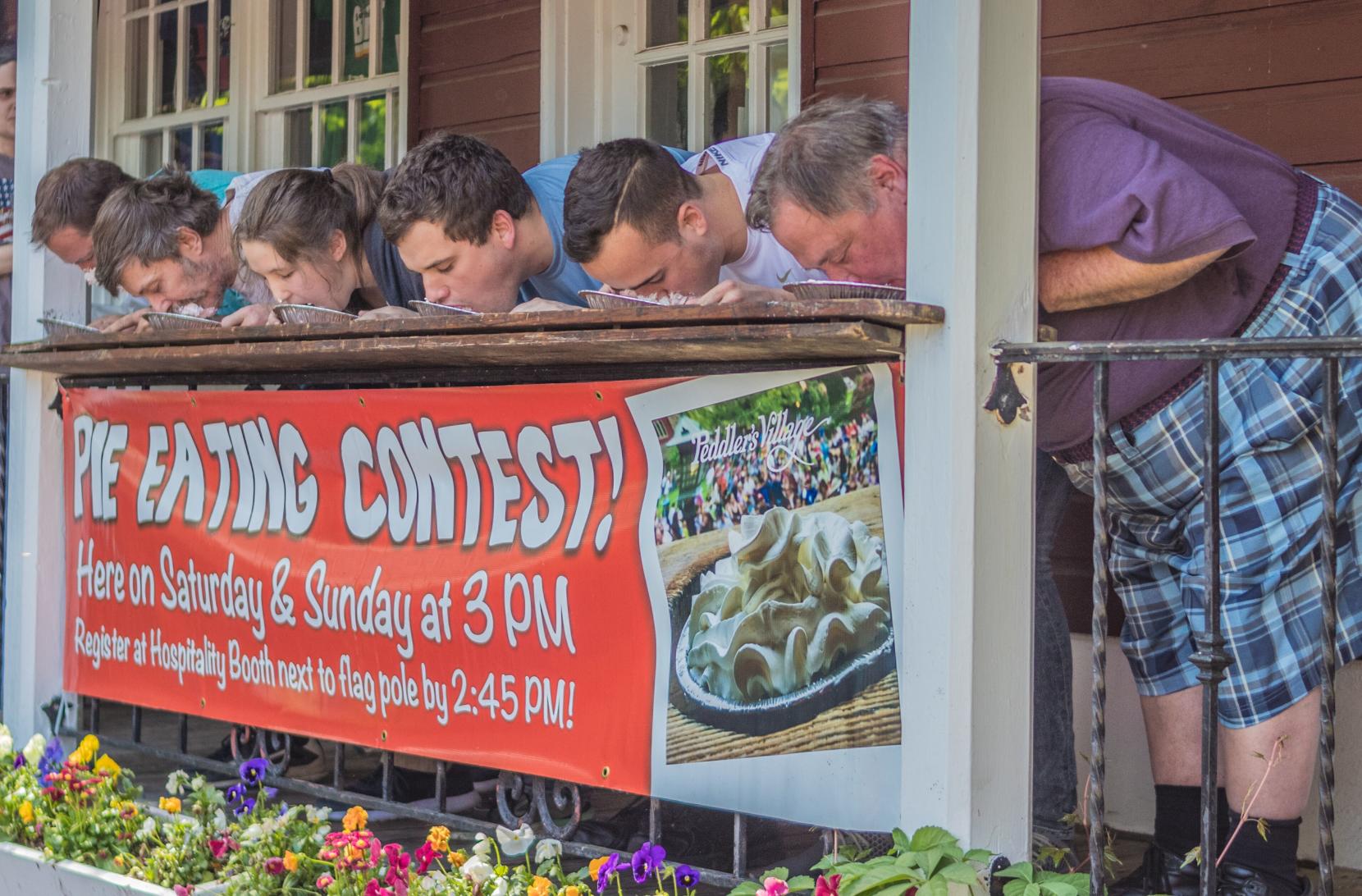 Stop by Peddler's Village's 42nd annual event on this berry sweet weekend celebrating everyone's favorite little red fruit. Indulge in strawberry flavored treats and eats, and tons of family fun from 10 a.m. to 6 p.m. both days. The 60+ shops in this 42-acre outdoor shopping village are open until 8 p.m. on Saturday, rain or shine. 
WHEN: May 16-17
WHERE: Peddler's Village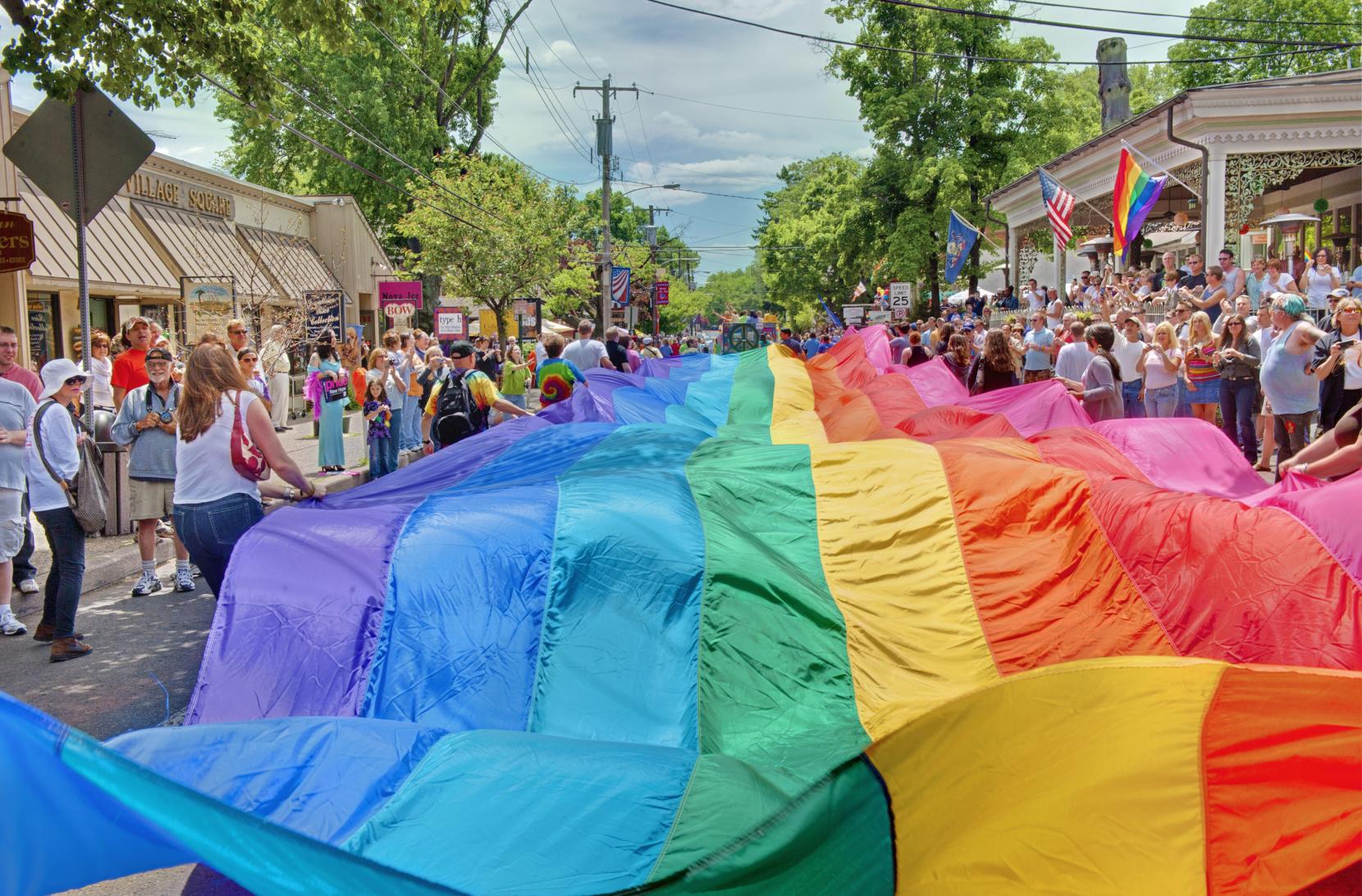 New Hope Pride Rainbow Flag
Hosted by New Hope Celebrates, this colorful and fun parade is the capstone to PrideFest Weekend. Local and national marching bands, floats and non-profit organizations are known to strut their stuff in this parade that begins across the river in Lambertville, NJ and crosses the Free Bridge into New Hope. A 100 ft. Rainbow Equality Flag is the highlight of the procession!
WHEN: May 16
WHERE: New Hope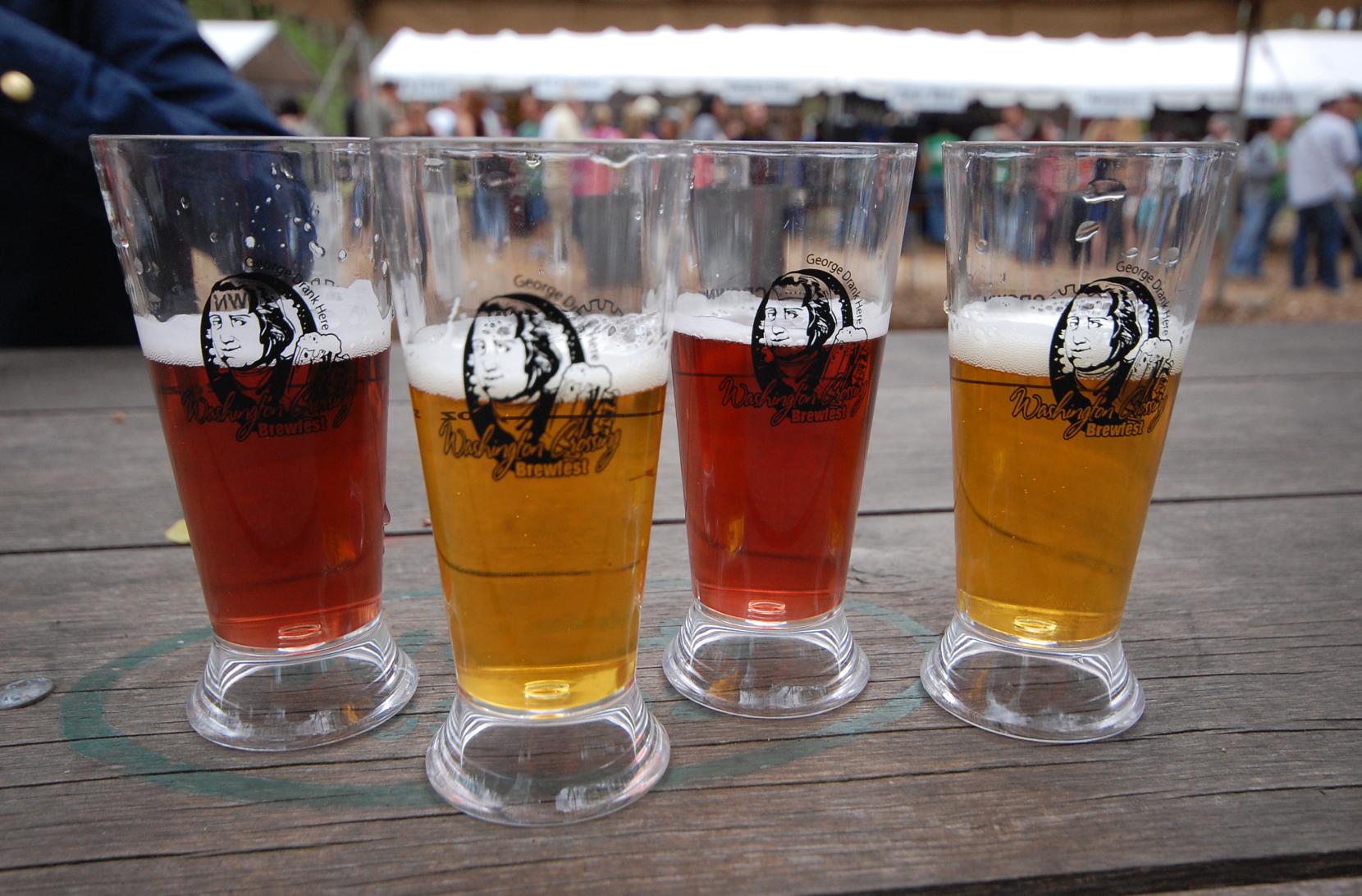 Washington Crossing Brewfest Flight
Just one of many brew fests to graze the Bucks County Ale Trail this year, this popular event is hosted at the Presidential park. Sample beers from multiple breweries, grab food from various vendors, and prop up in a lawn chair or picnic blanket to enjoy the beautiful spring time weather along the banks of the Delaware River among Revolutionary War reenactors. 
WHEN: May 2
WHERE: Washington Crossing Historic Park
4. Sing and dance along at Elmo's Eggstravaganza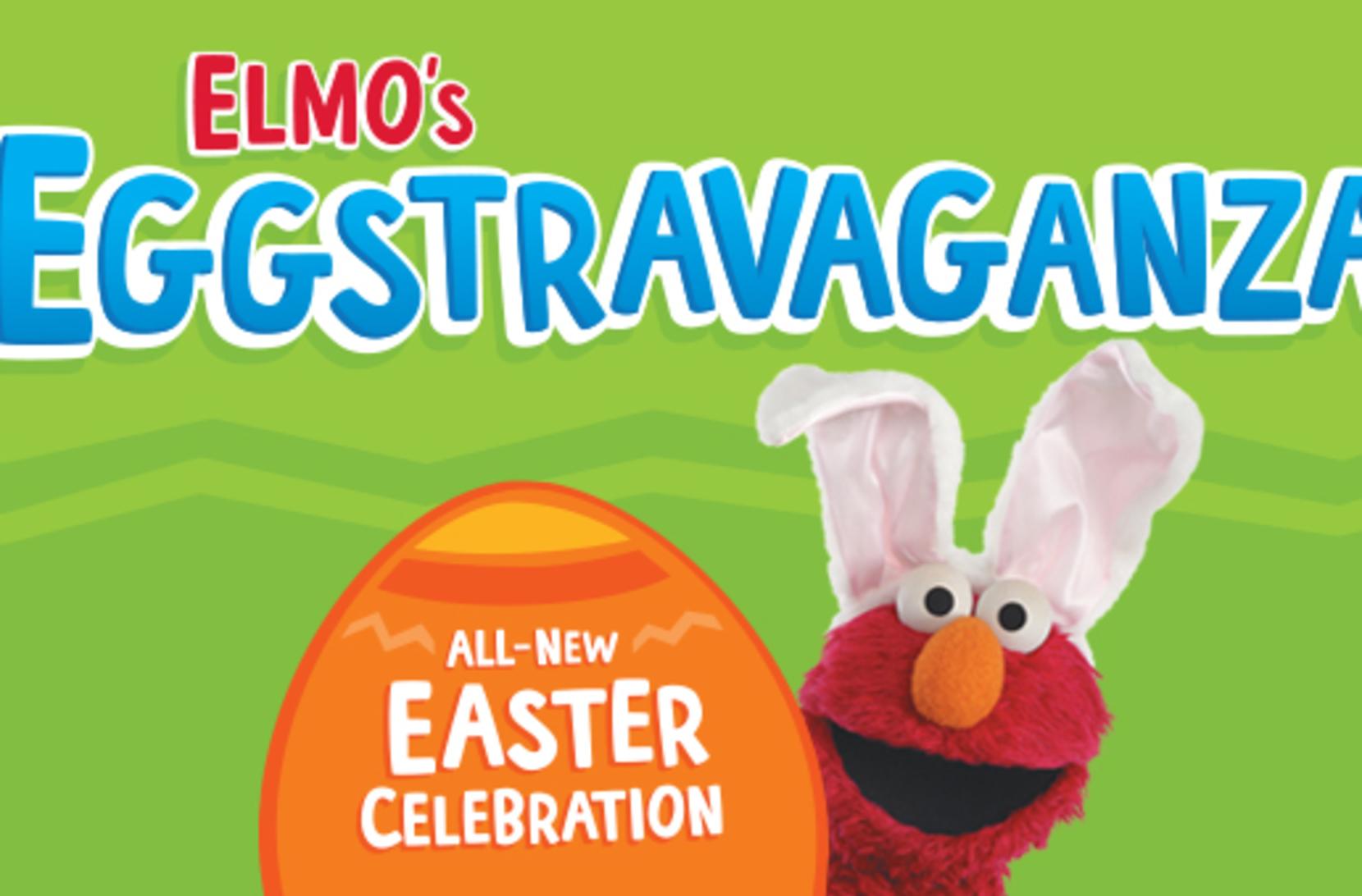 Sesame Place® Philadelphia will be opening for a hoppin' Easter celebration! Take a photo with the Easter Bunny, find your way through an Egg-venturous maze, go on an Easter Egg Scavenger Hunt and join Abby Cadabby for an Egg-cellent Story Time! Plus, take a spin on select rides and be sure to get a photo with everyone's favorite Sesame Street friends dressed in their holiday attire!
WHEN: April 4 - 19
WHERE: Sesame Place® Philadelphia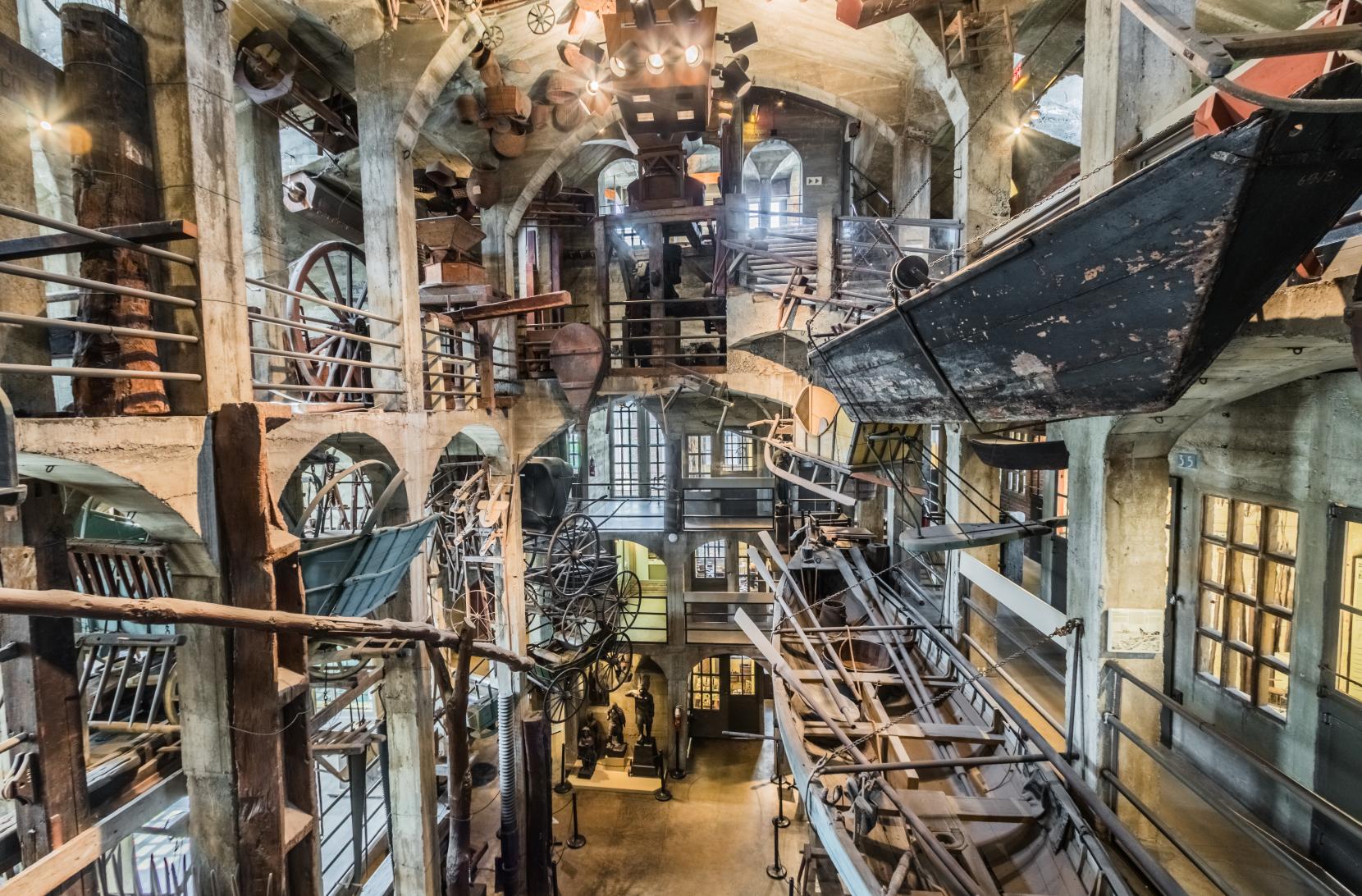 Since its founding in 1880, the Bucks County Historical Society has collected works of art – fine and folk paintings, portraits and landscapes, genre and decorative works.  Never before seen comprehensively, this collection is the centerpiece of the new exhibit 200 Years of Bucks County Art. This exhibit highlights local portraiture and landscape painting by noted American artists and important regional painters, as well as numerous companion pieces such as historical artifacts, documents and images from the Bucks County Historical Society collection that relate to the artists or their subjects. The exhibit features over one hundred works, including paintings by Charles Willson Peale, Edward Hicks, Martin Johnson Heade, Thomas Hicks, Thomas Otter, William Lathrop and Daniel Garber, as well as Jonathan and William Trego, Edward Trego, Samuel DuBois, Robert Street, Samuel Moon, and many others.
WHEN: March 20 - September 7
WHERE: Mercer Museum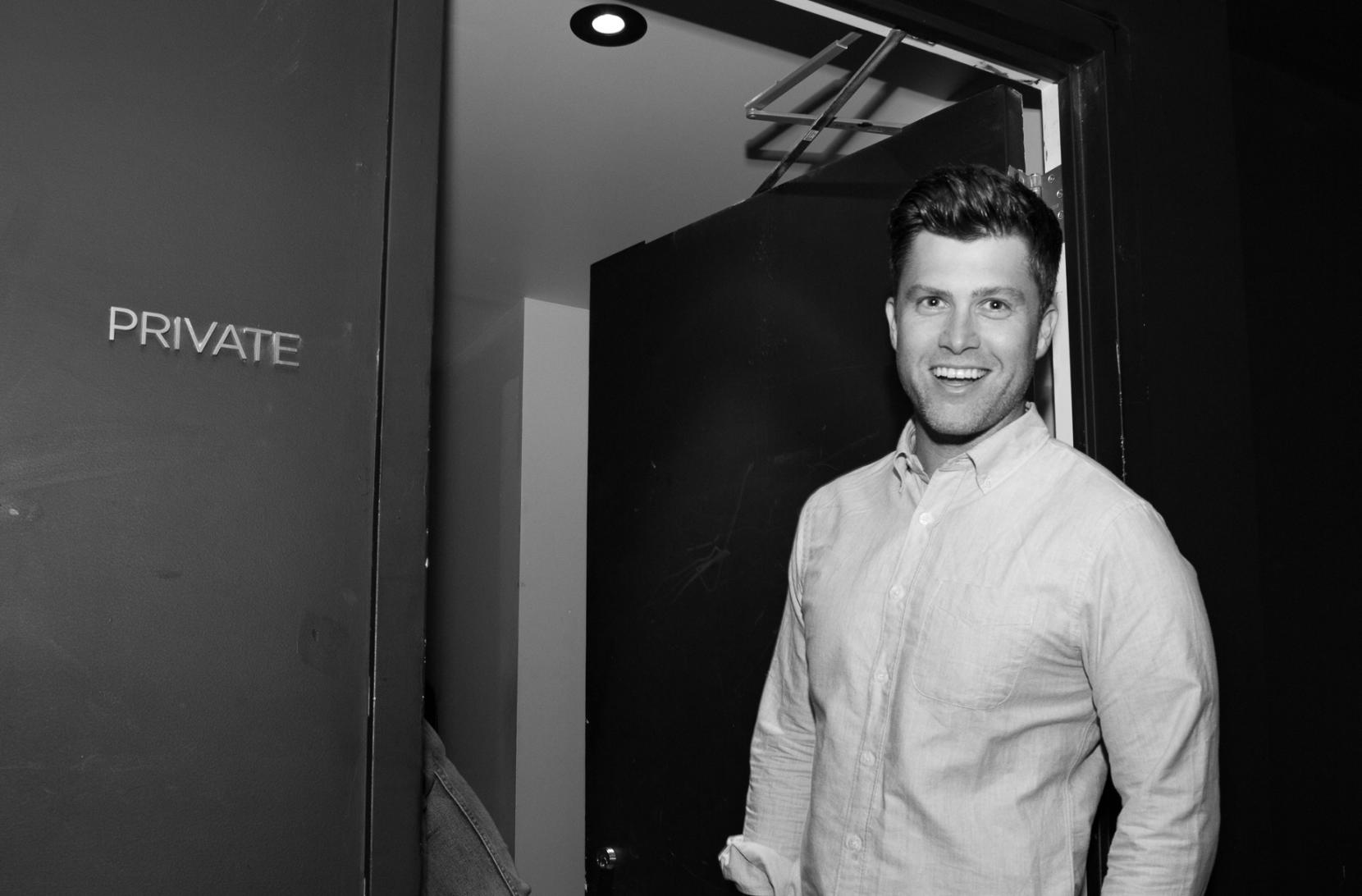 You may have seen Colin Jost co-hosting Weekend Update on the long-running comedy show Saturday Night Live, in which he has also been a writer since 2005. Country singer Brett Eldredge, popular for songs like "Drunk on Your Love" is just one of many singers to graze the Xcite Center stage this spring – Paul Anka, Kool & the Gang and The Revivalists are also in the mix!
WHEN: April 24 (Colin Jost) & June 19 (Brett Eldridge)
WHERE: Parx Casino Xcite Center
7. Attend the Second Annual Bucks County Food & Wine Festival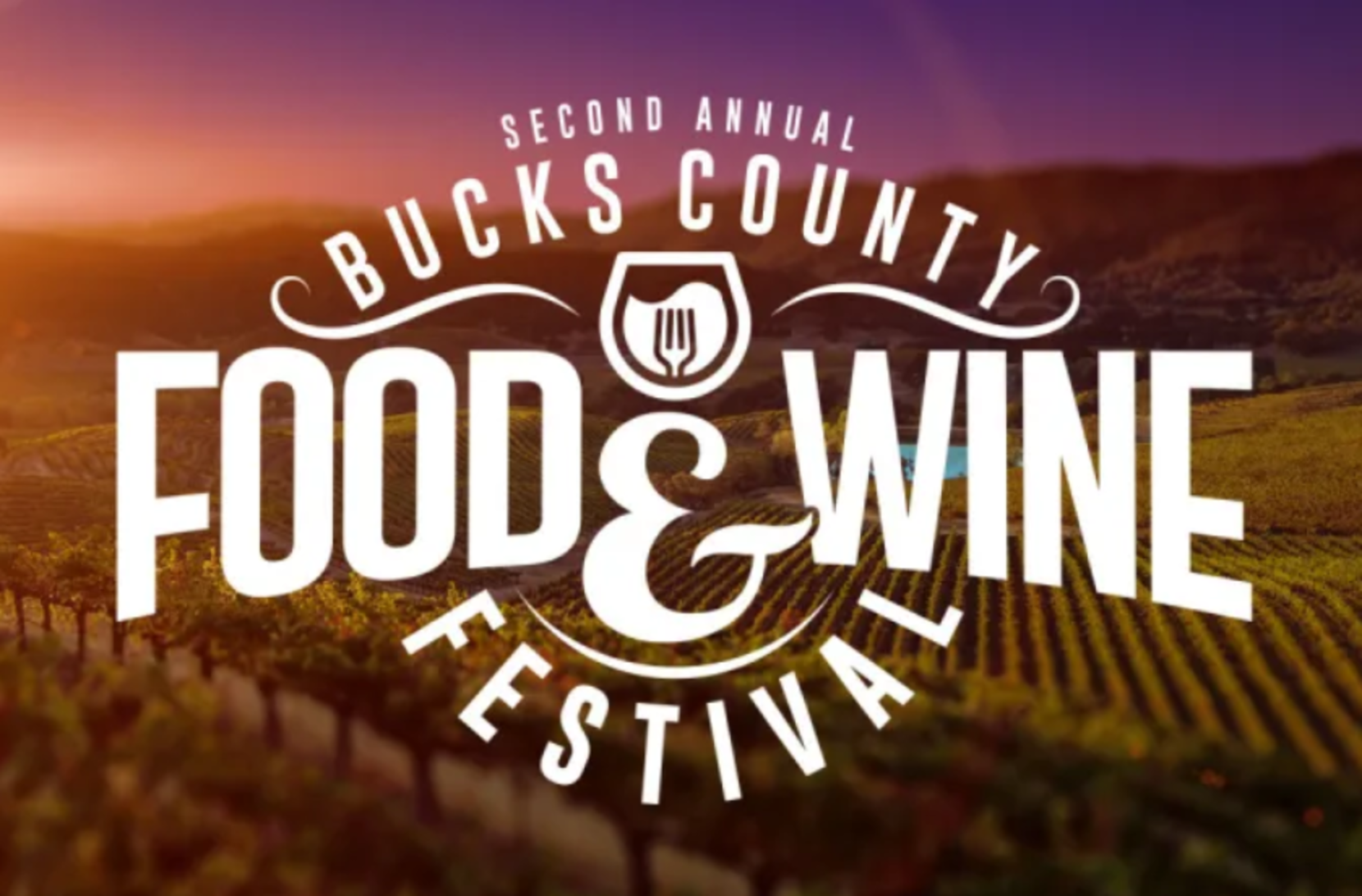 Parx Casino® will be hosting the best chefs, restaurants, wineries and breweries in Bucks County and beyond to participate in a celebration of delicious food, fine wine and local brews. See a special guest appearance by world-renowned chefs and judges on The Food Network's hit TV show Chopped Marc Murphy and Anne Burrell!
WHEN: April 17 - 19
WHERE: Parx Casino®
8. Splash on over to "Rising Tides: Contemporary Art and the Ecology of Water" at the Michener Art Museum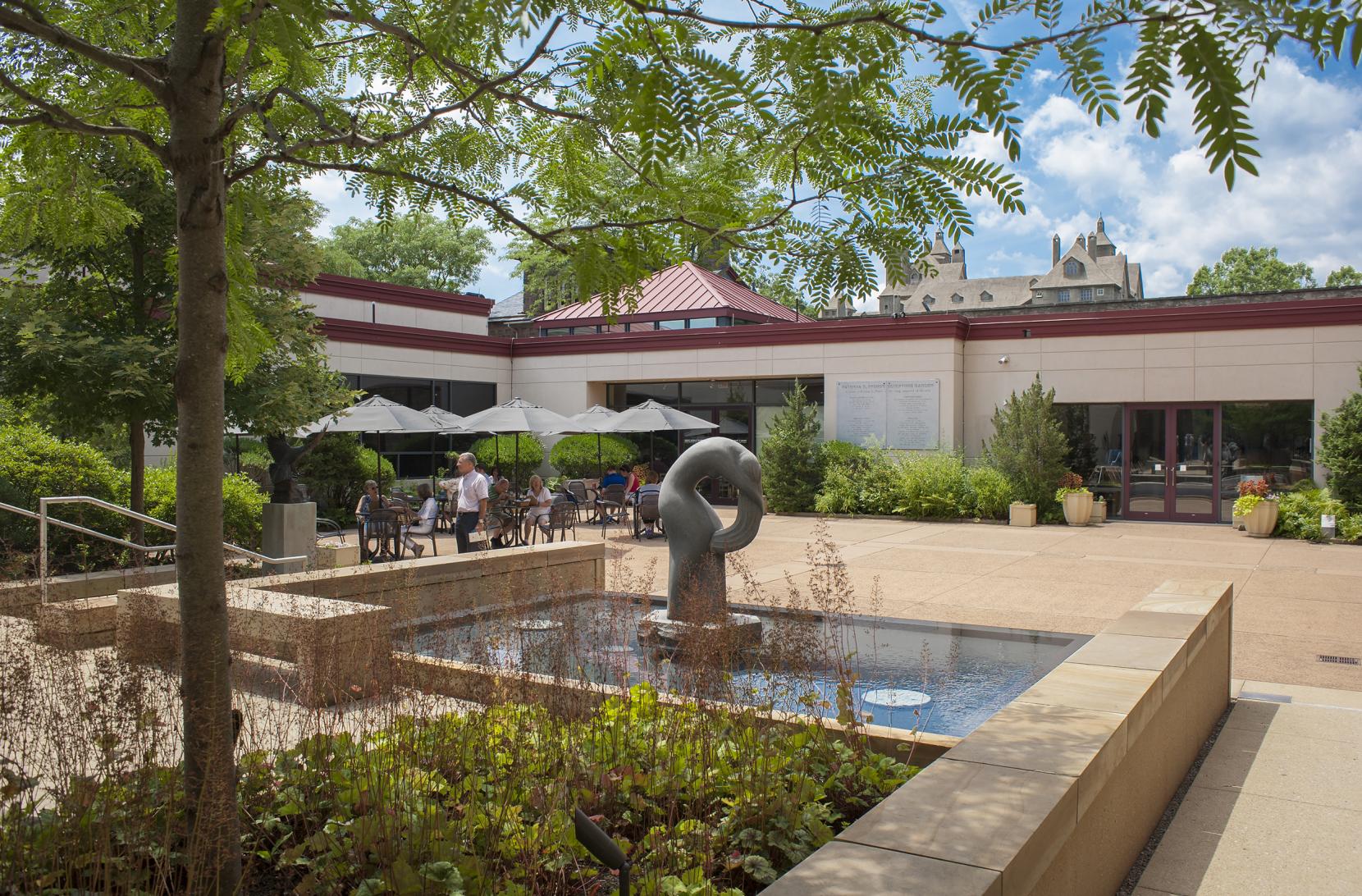 Michener Art Museum Sculpture Garden and Cafe
April 22, 2020 marks the 50th anniversary of Earth Day, founded in 1970 to educate the public about environmental issues impacting our planet. To commemorate this event, the Michener Art Museum will feature work by contemporary artists from the Bucks County and greater Philadelphia region that are investigating the effects of global warming, climate change, pollution, and related environmental concerns on bodies of water and aquatic species. Including large-scale painting, works on paper, sculpture and installation, this exhibition will celebrate the power of art to visualize ecological crisis and global change through the eyes of seven local artists.
WHEN: April 4 - August 23
WHERE: Michener Art Museum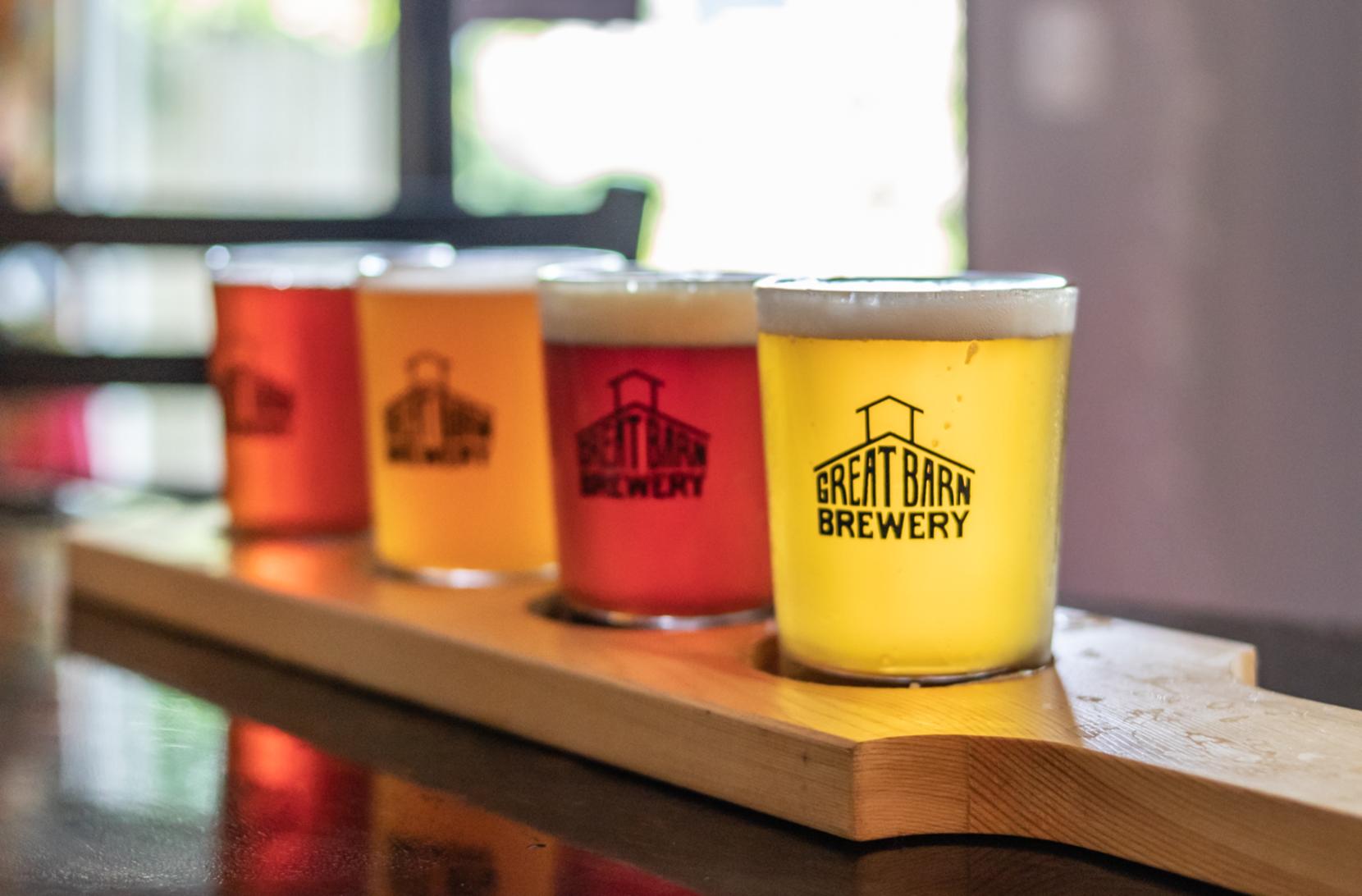 Pull up a stool and have a local brewmaster pour you a pint at 20+ breweries in Bucks County! From established brewpubs along Neshaminy Creek, to start-up companies concocting craft beers with unique ingredients, Bucks County has all the delicious beer your taste buds can handle.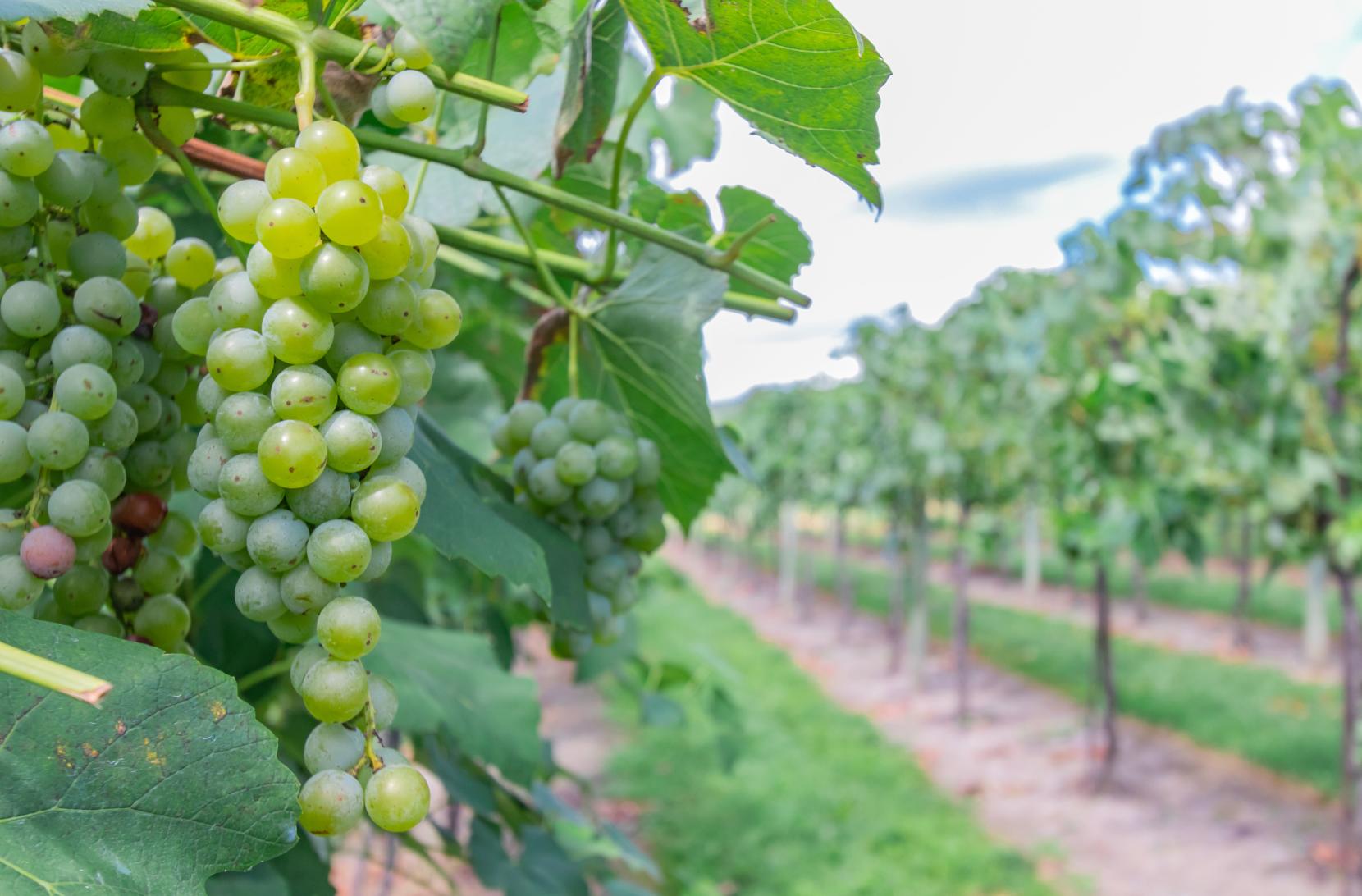 Buckingham Valley Vineyards
Sip your way through beautiful Bucks County on the Bucks County Wine Trail, encompassing hundreds of acres of vineyards with beautiful views and bountiful grapes. Book a tour individually with each winery to get educated on the skills of wine-making, or hop aboard the Tastings and Tours bus!