10 STOPS FOR A SPRING GETAWAY
There's lots to do and see in Bucks County in the springtime this year, how many can you check off your list?
1. Celebrate berry sweet traditions at Peddler's Village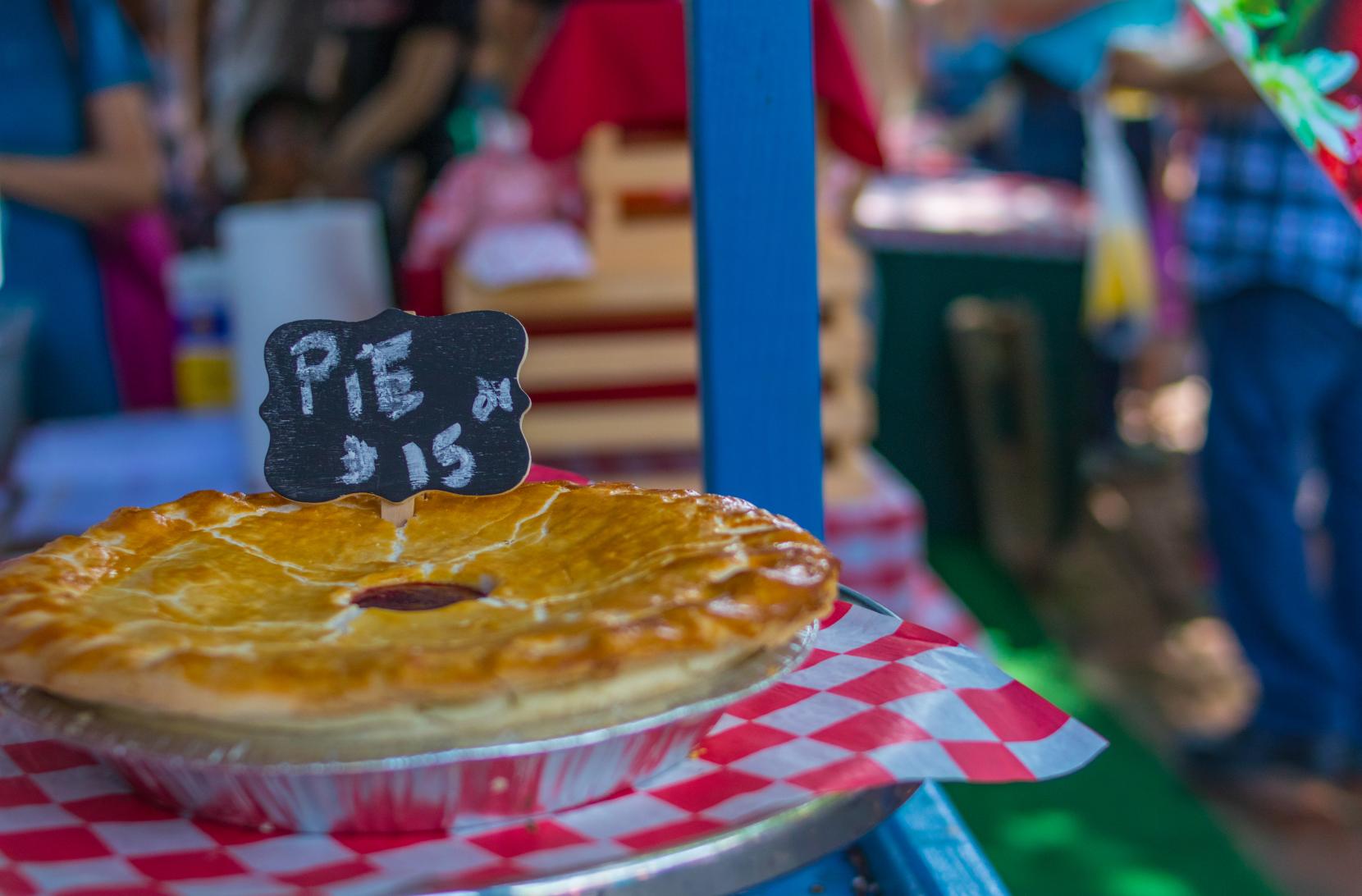 Peddler's Village Strawberry Festival
May will be Strawberry Month at Peddler's Village. Every day in May, savor strawberry-themed food and drink specials at our restaurants and eateries. Stop by on weekends for live entertainment and strawberry treats served at outdoor food tents.
WHEN: May 1-31 (Live entertainment on weekends)
WHERE: Peddler's Village
2. Grab your passport to the wineries of Bucks County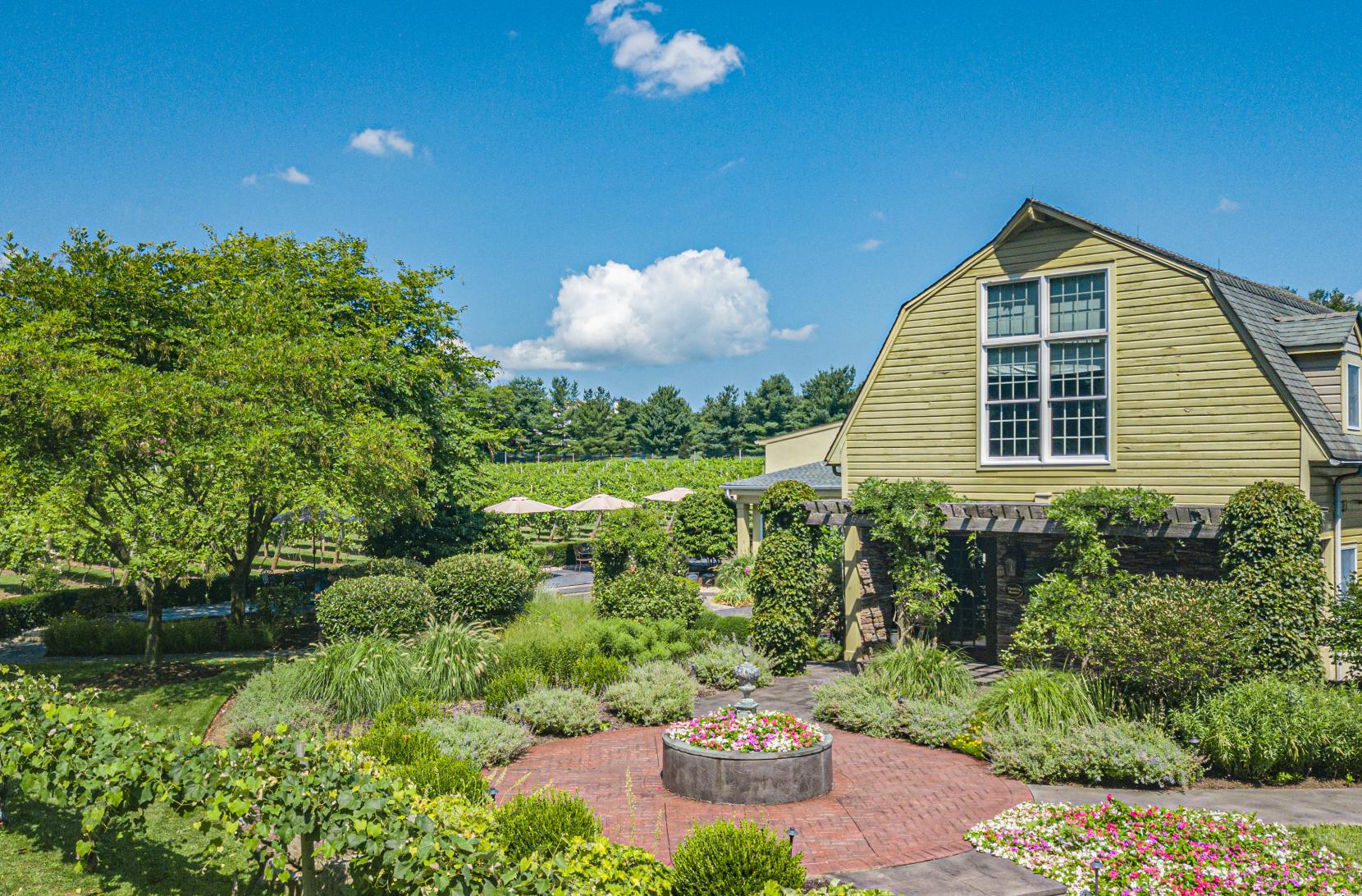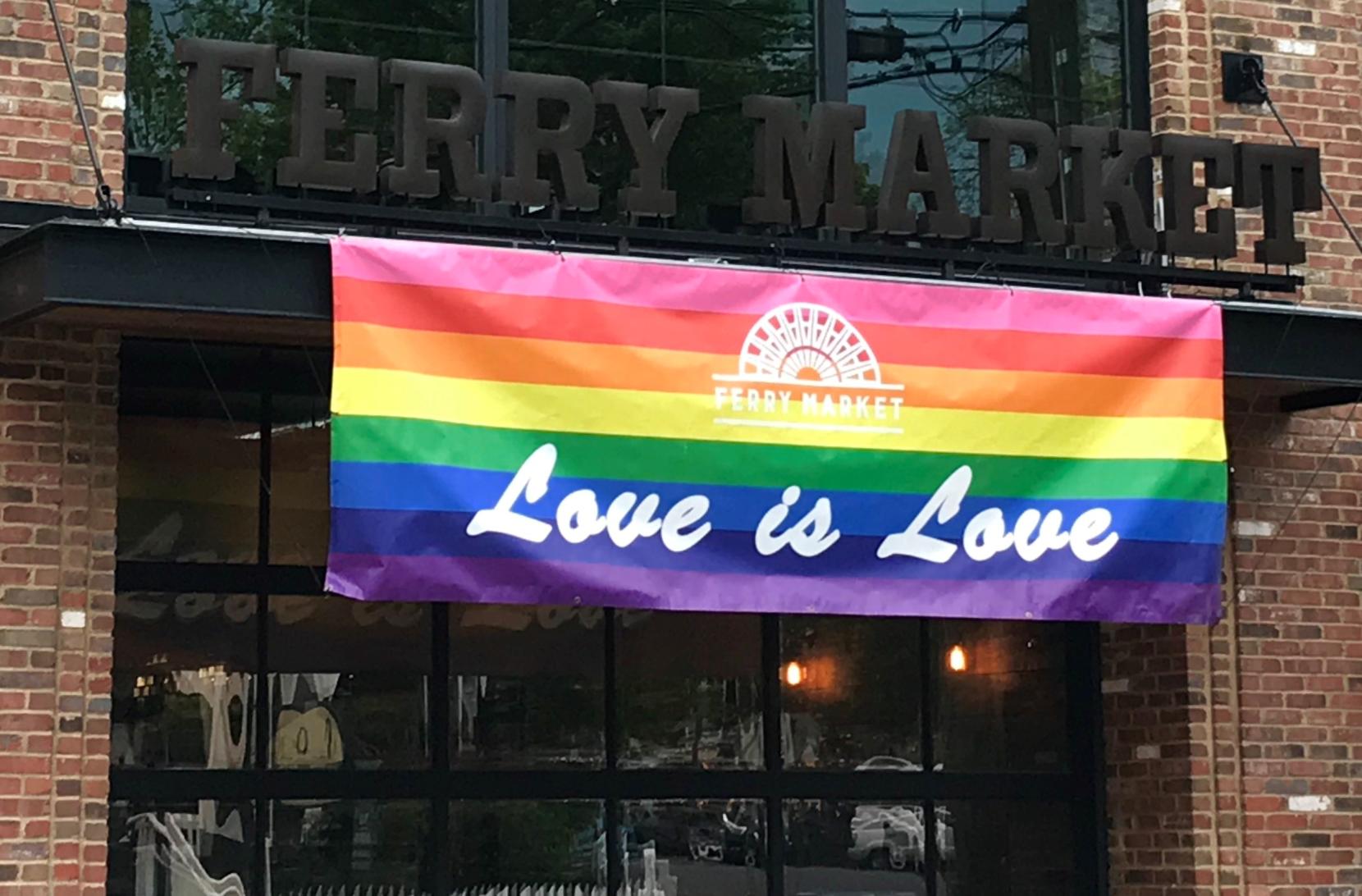 New Hope Celebrates (NHC) will not be having the traditional Pride Parade and Pride Fair in May 2021 due to the ongoing COVID-19 pandemic and safety concerns surrounding the wellness of our community members, visitors, partners, and volunteers. NHC is planning numerous events that can be experienced safely throughout May and June. The NHC Board is working on creating a variety of events to support our local community, encourage people to come OUT, and celebrate who they are. The events include the Annual Best Cocktail Contest which will be extended to 3 weeks to allow more time for participants to safely enjoy their cocktails and vote, our Annual Flag Unfurling on May 8th., several drag shows, a book club event, mental health events, cocktail socials, a Pride bike ride, a Pride drive-in movie, and more!
WHEN: May 8-15
WHERE: New Hope Celebrates
4. Sing and dance along at Elmo's Spring Spectacular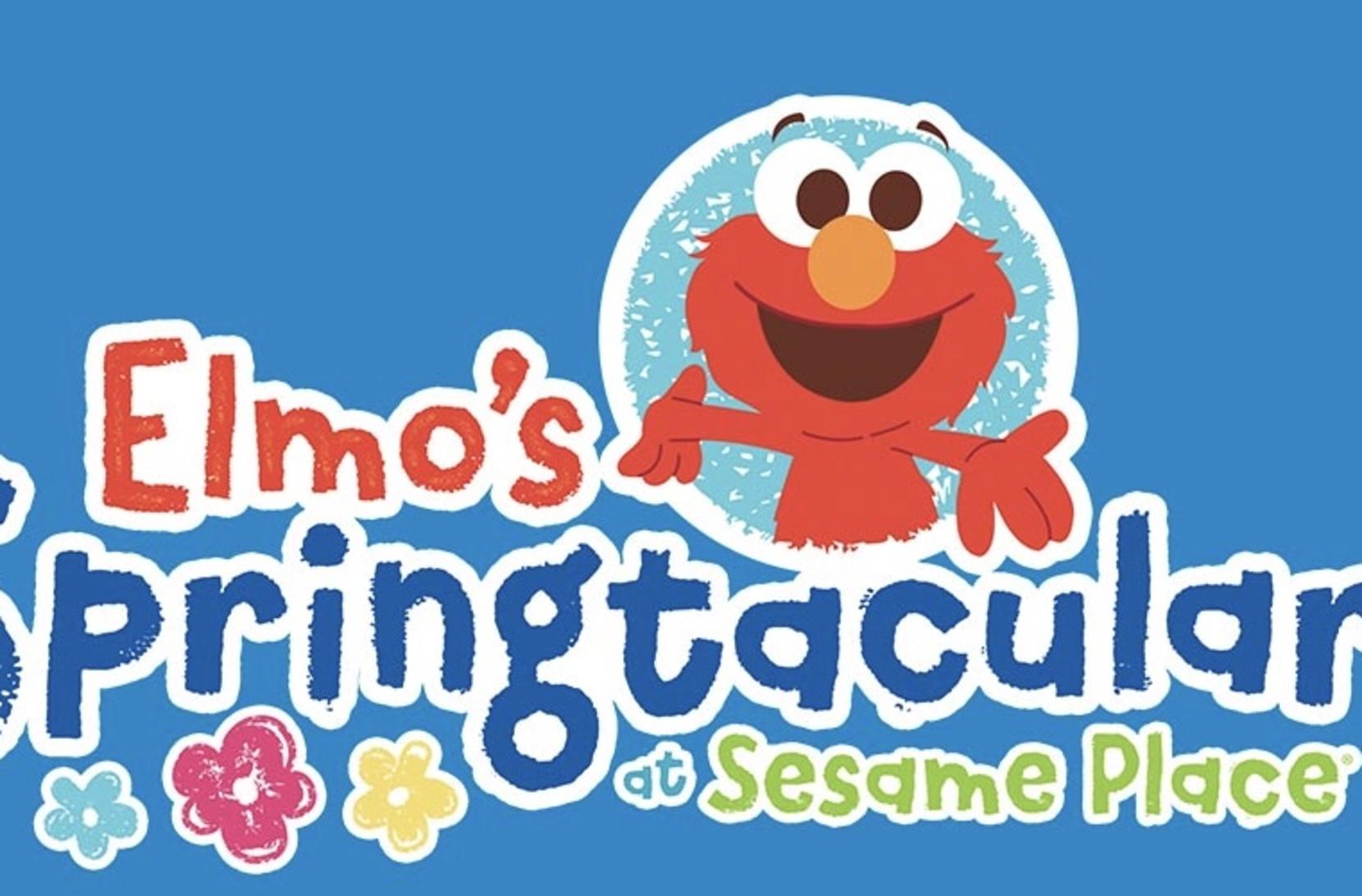 Elmo's Springtacular at Sesame Place is filled with furry fun and exciting events! Join in on the fun with an exciting line up of meet & greets, music, magic, pirate adventures, and fireworks. With limited capacity, physical distancing, increased cleaning, and more, it's a great time to get back to fun in our spacious outdoor park.
WHEN: April 24 - June 20 (weekends only)
WHERE: Sesame Place® Philadelphia
5. Tour the 2021 Bucks County Designer House & Gardens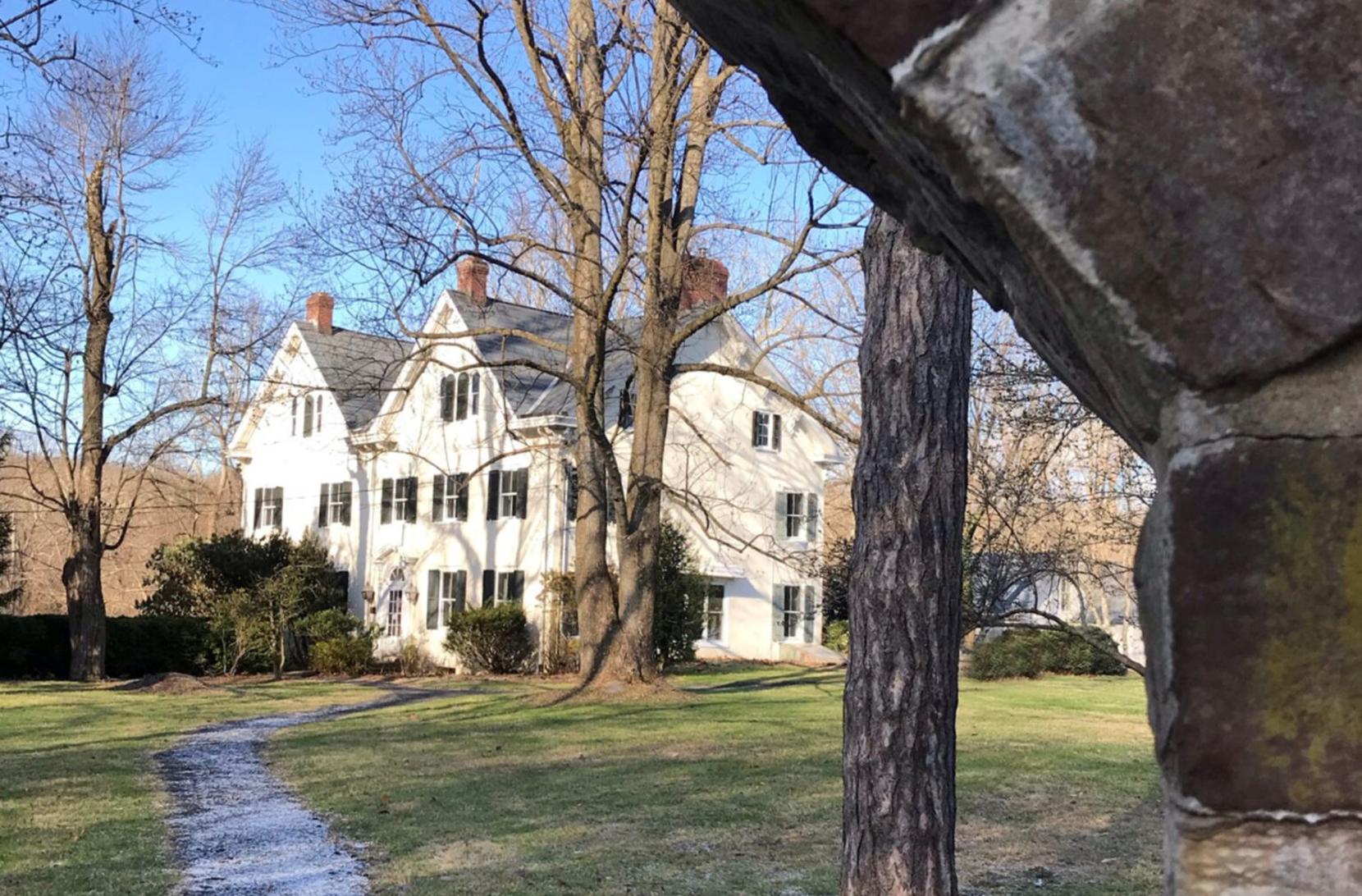 Join the Bucks County Designer House & Gardens association in 2021 for their 46th annual event where they will be restoring Mearns Mill Manor, a wonderful 1870s mansion in Doylestown, to it former grace and splendor. This historic Ivyland property is owned by the Heritage Conservancy. It has over 5,000 sq. ft. of design space including eight fireplaces, seven bedrooms, and extensive grounds. As usual, in addition to the fabulous interior and landscape design areas, the organization plans to have a café and wonderful boutiques there too.
WHEN: May 1-30
WHERE: Bucks County Designer House & Gardens
6. See a live show at the Bucks County Playhouse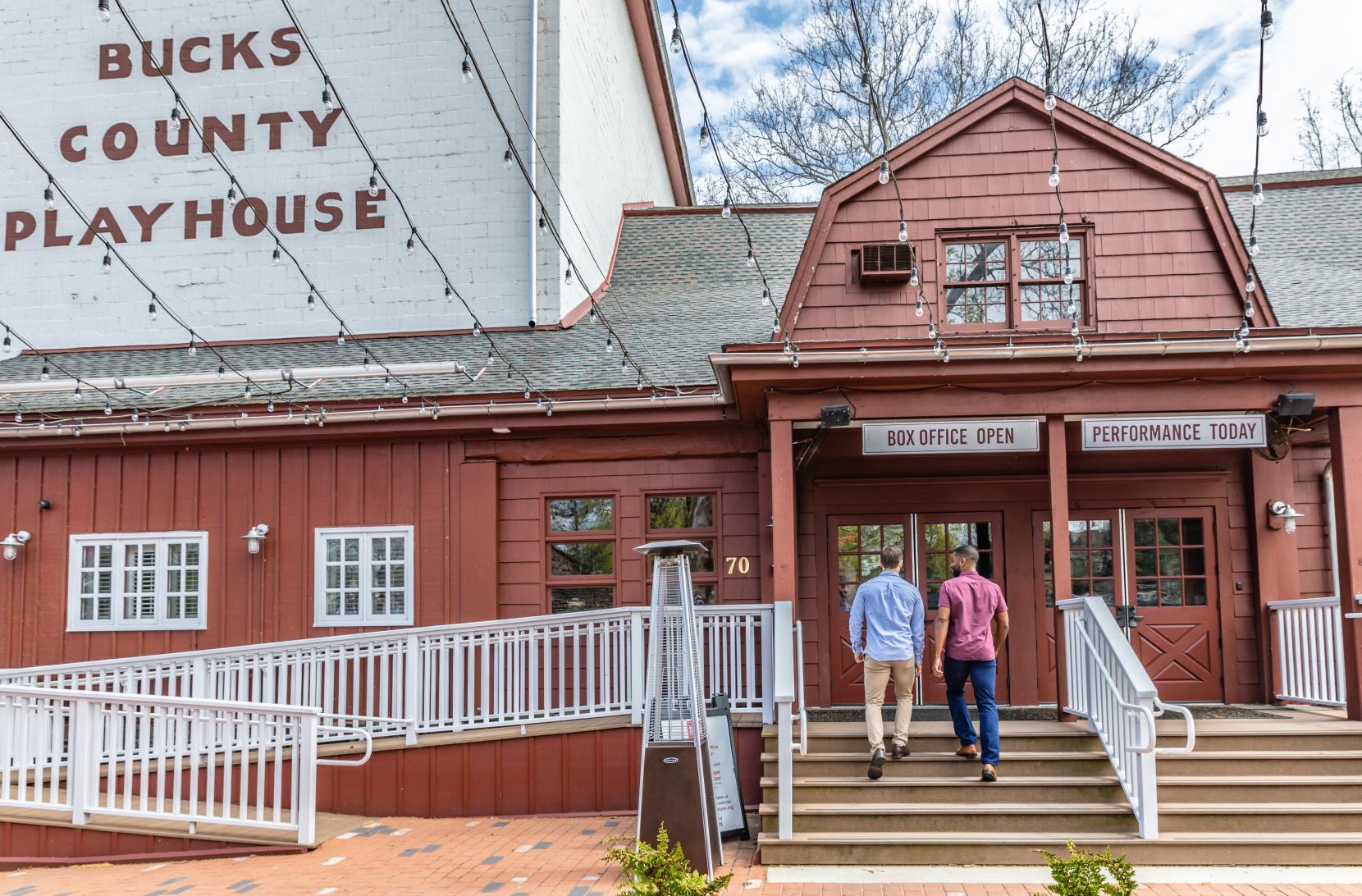 Bucks County Playhouse will host comedians and concerts select Friday & Saturdays this spring. See acts like The Music of Simon Garfunkel (May 1 & 2), Natalie Douglas (May 15 & 16) and Sally Mates (May 27 & 28). Live audiences are limited capacity, so order early.
WHEN: Select Fridays & Saturdays
WHERE: Bucks County Playhouse
7. Ride the rails on the Buckingham Valley Excursion or Grapevine Express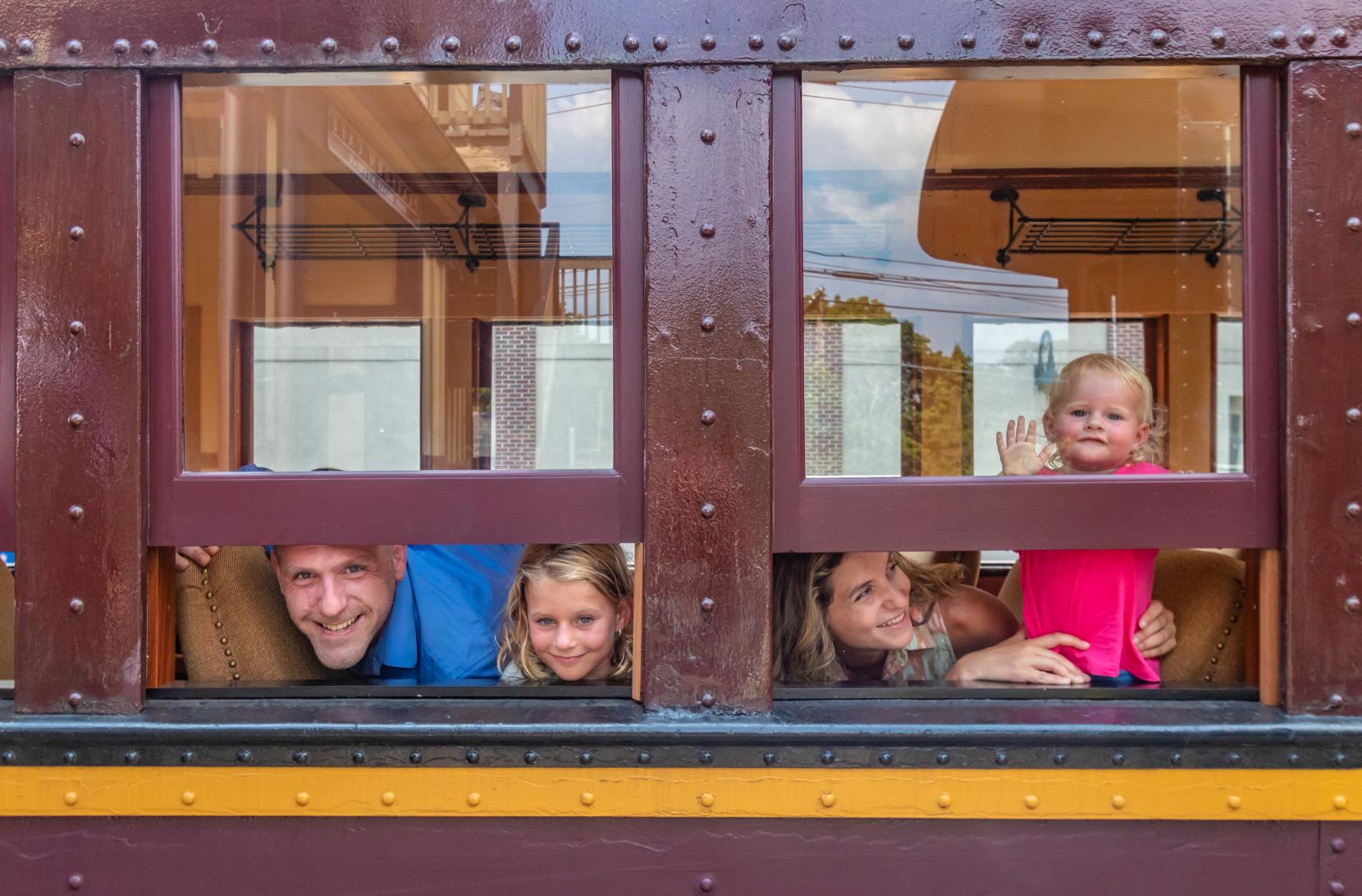 On the Buckingham Valley Excursion, passengers will enjoy a 2-hour round-trip train ride through scenic Bucks County on the "New Hope Branch" route, originally the North-East Pennsylvania Railroad and later part of the Reading Railroad. Passengers will ride aboard beautifully restored vintage (early 1900's) passenger coaches while a narrator will provide you with interesting historical facts and stories of significant cultural locations along the route. On the Grapevine Express, enjoy an adults-only Wine and Cheese Excursion and enjoy fine gourmet cheese, artisan crackers, meats, fruit, and our featured local wines. 
WHEN: May 28-31 (Grapevine Express also runs Mother's Day weekend)
WHERE: New Hope Railroad
8. Size up the new "Measurement Rules" exhibit at the Mercer Museum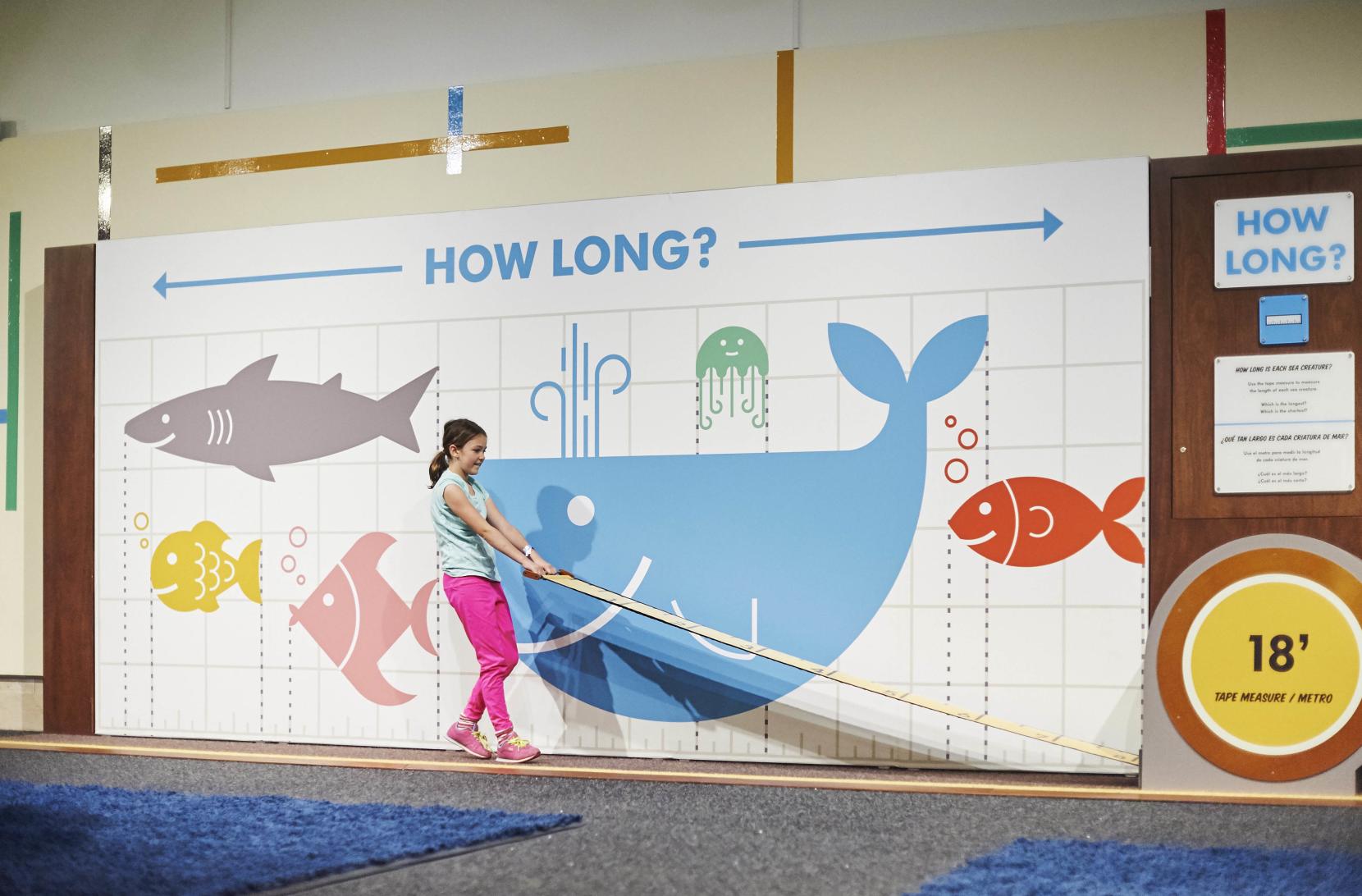 Measurement Rules at the Mercer Museum
Measurement Rules is a family-friendly, interactive exhibit that explores the meaning of size, height, length, weight and volume through a variety of hands-on activities like giant tape measures, treadmill odometers, balance scales and more! This playful exhibit, perfect for young children, teaches the fundamentals of measurement through fun questions like, "How many chickens do you weigh? How tall are you in apples or inches or pennies? Can you use your foot as a ruler?"
WHEN: May 23 - September 6
WHERE: Mercer Museum
9. Take a photo and a tour of the gardens at Andalusia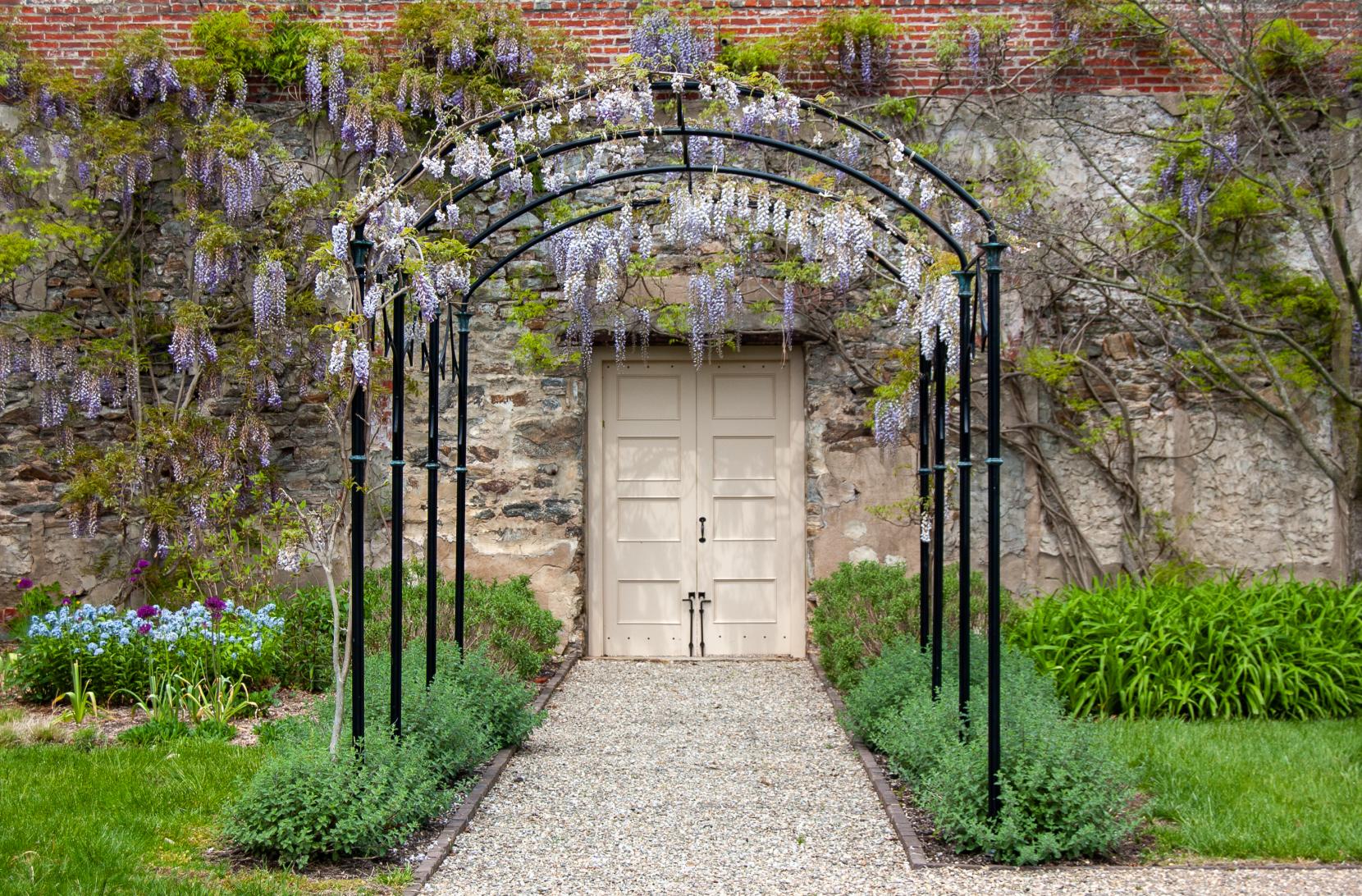 Tour the lush, stunning florals property overlooking the Delaware River at Andalusia. The 65-acre picturesque estate contains the Biddle family's early 19th-century Greek Revival mansion, surrounded by stunning, native woodlands and spectacular formal gardens. Andalusia will host six Open Saturdays, offering the public opportunities to enjoy the gardens and grounds during the weekends, beginning April 3 with additional dates on May 8, June 5, September 18, October 23, and November 6. Open Saturday self-guided tours are available at 10 a.m. and 1 p.m.
WHEN: Beginning April 3
WHERE: Andalusia
 
10. Tour the recently renovated Grundy Museum in Bristol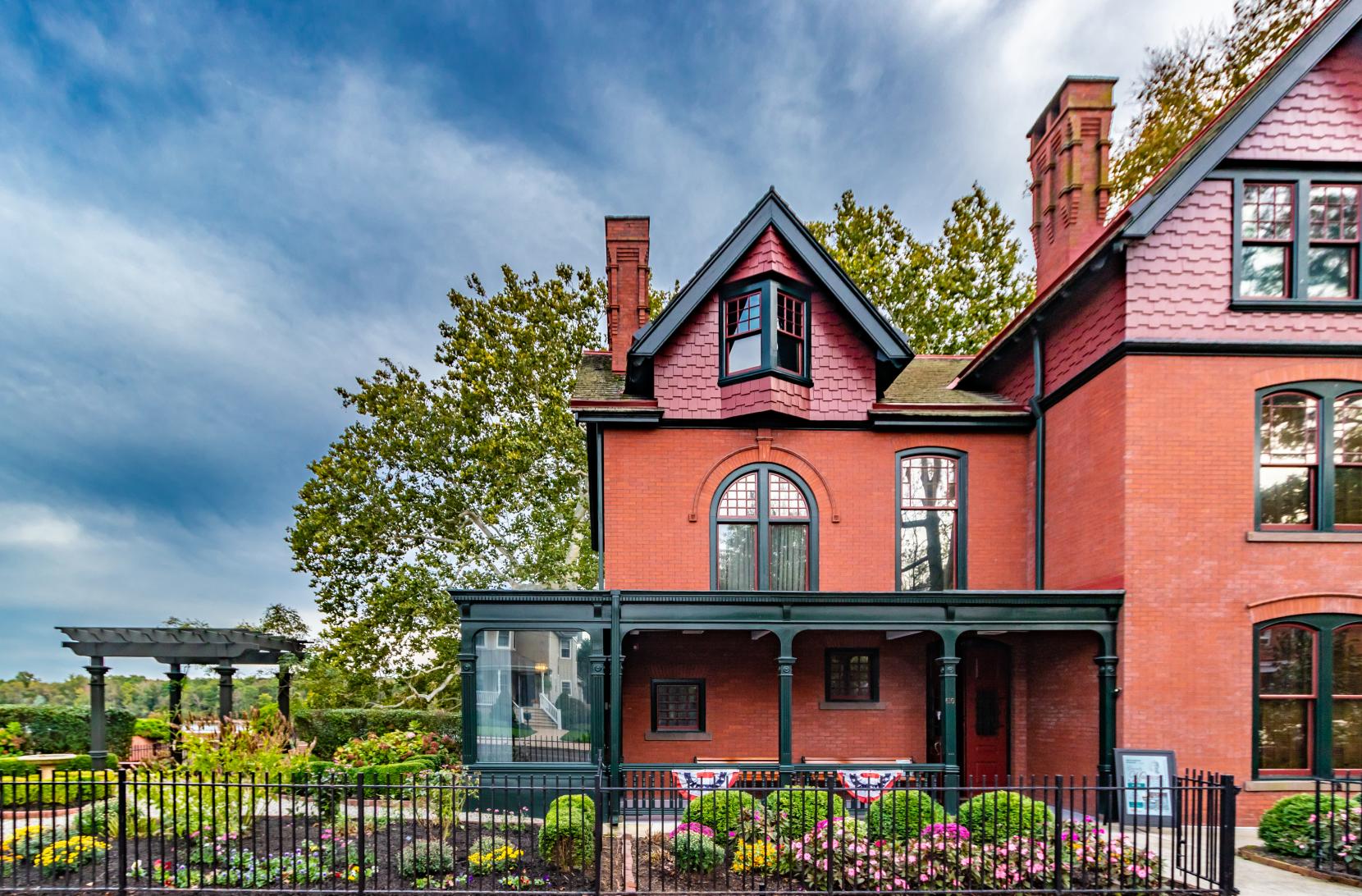 Two types of tours are available: the first are free, docent-led tours Tuesdays, Wednesdays, and Saturdays beginning Saturday, April 3. These one-hour tours start at 1:30 p.m. in front of the Museum. Tour highlights include newly-discovered research about the Grundy family's domestic staff, details about our extensive interior restorations, and collection items never exhibited before! New this year is an exciting series of three (3) Thematic Tours developed by Curator Geoffrey Webster. Beginning Saturday, April 3, Mr. Webster will lead two-hour Thematic Tours on the first Saturday of each month starting at 11:00 a.m.in front of the Museum. Topics include late-Victorian Era social etiquette, entertainment, and interior styles. (Be prepared for over-the-top, out-of-this-world experiences!).
WHEN: Beginning April 3
WHERE: Margaret R. Grundy Memorial Museum