72 Hours for the History Lover
Do you enjoy learning the history of unfamiliar places? Then pack your bags and head back in time with this three-day itinerary through some of Bucks County's historic places. Enjoy a long weekend and dive into this sensational journey that will leave you wanting more!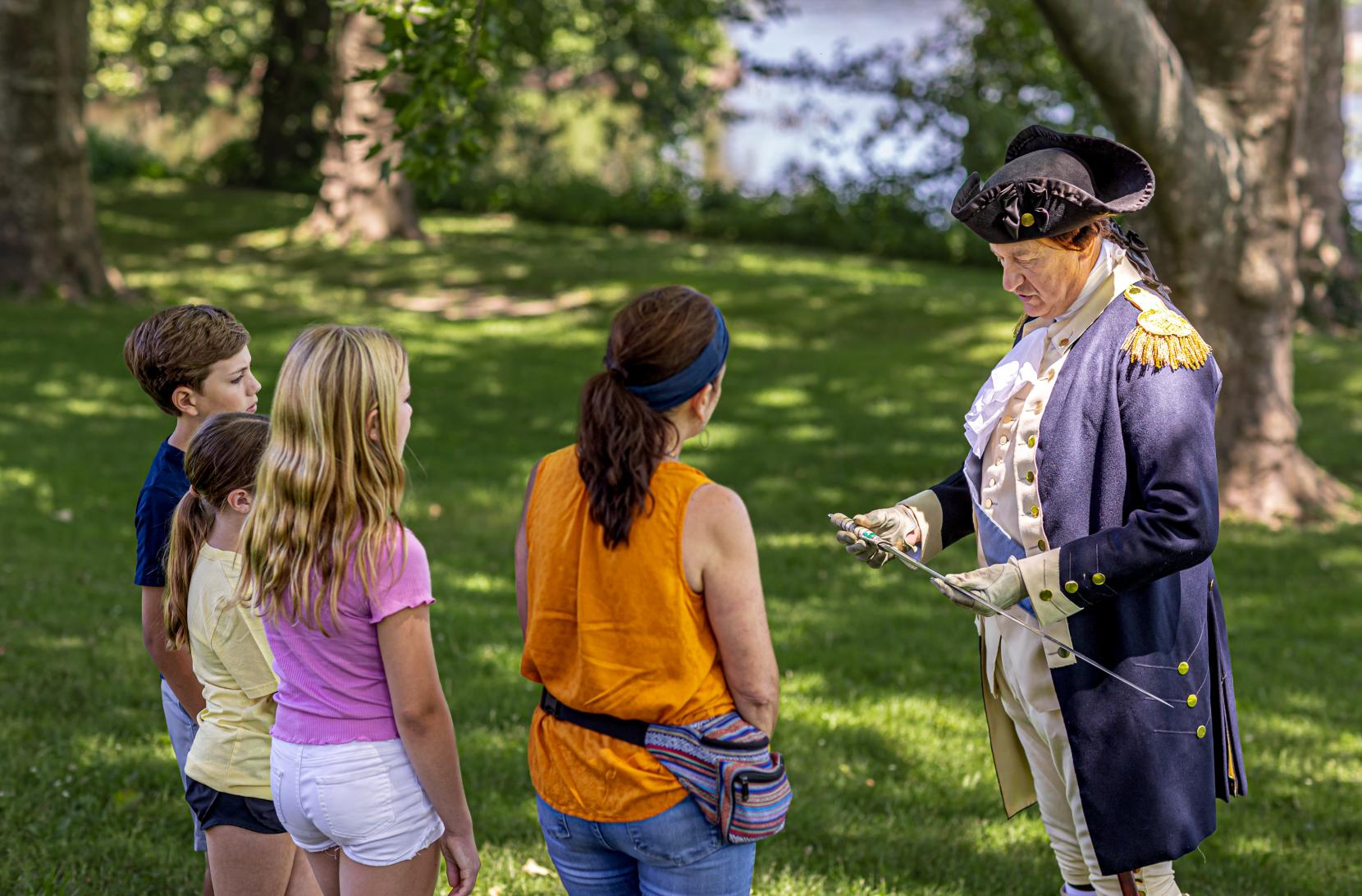 Washington Crossing Historic Park
DAY 1:
MORNING:
Tour Craven Hall & the John Fitch Steamboat Museum
Craven Hall is a stately Federal/Greek Revival home built in stages between 1790 and 1845. The house is located on a ¾ acre plot at the southeast corner of Street and Newtown Roads in Warminster, PA. An adjacent 1920's era carriage house/garage on the property houses the John Fitch Steamboat Museum dedicated to the inventor of the world's first commercial steamboat in 1790. Both are normally open for tours on the 2nd Sunday of every month from Noon tol 3:00 p.m. Tours can also be arranged on Thursday mornings between 10:00AM and 12:00 noon and at other times by appointment.
AFTERNOON:
Washington Crossing Historic Park
Washington Crossing Historic Park features the marked site of where George Washington and his troops launched their surprise, winning attack on Hessian troops during the Revolutionary War in 1776. It is open from dawn to dusk for free self-guided tours and passive recreation, as well as the Visitor Center and gift shop, which are open from 10 a.m. to 5 p.m. every day.
After a day at the park, grab take-out or head inside at Bowman's Tavern right near the park. Warm up with a hot toddy and some French onion soup, followed by their one-of-a-kind Nashville hot mushroom sandwich.
EVENING:
Inn at Bowman's Hill and 1870 Wedgwood Inn of New Hope
Rest up for the next two days of your journey and put your head to the pillow at one of Bucks County's charming and historic bed & breakfasts. Enjoy the great hospitality and ambiance at the Inn at Bowman's Hill or the 1870 Wedgwood Inn of New Hope.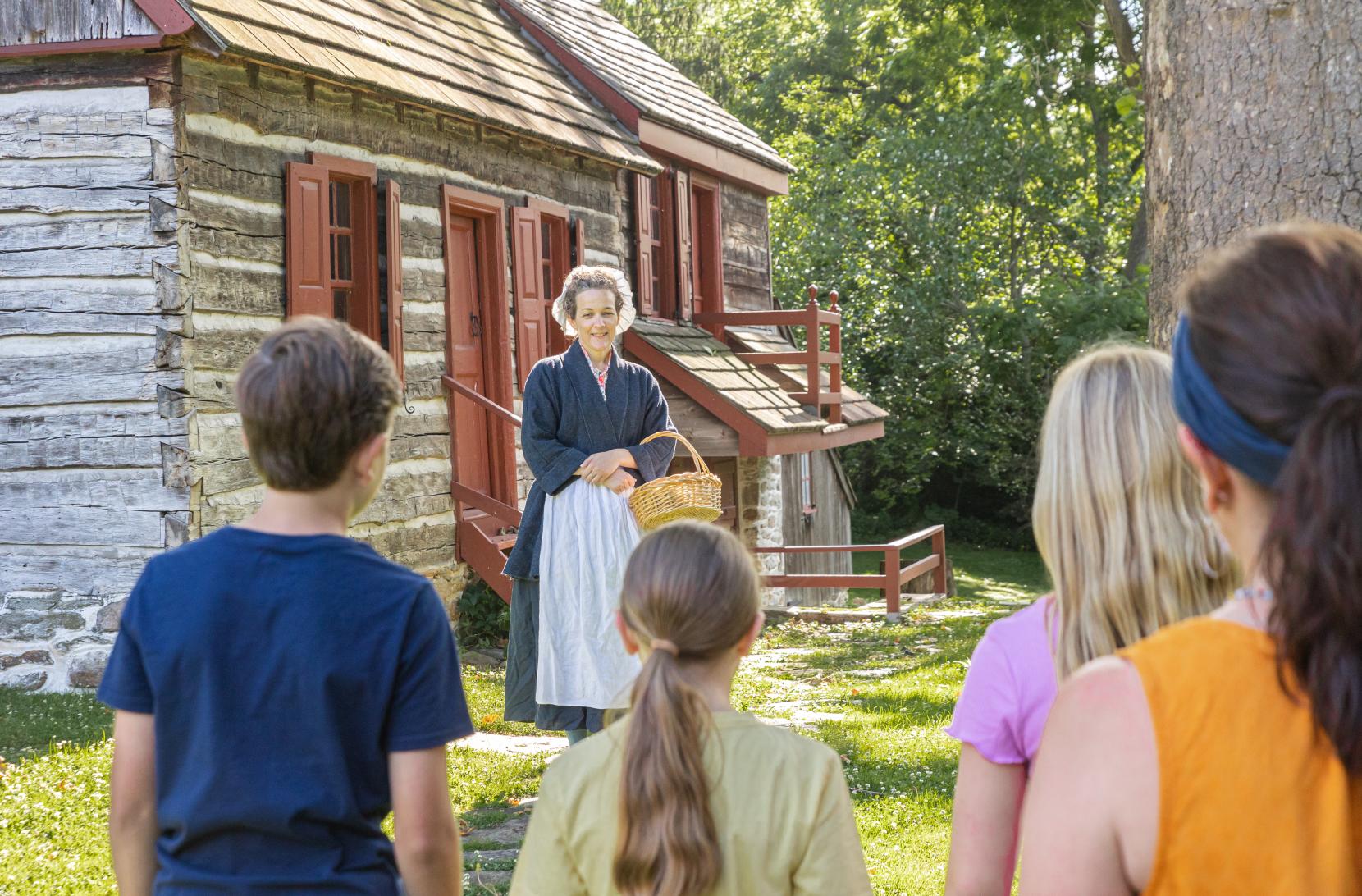 DAY 2:
MORNING
For your second day, head back to New Hope to learn about the historic significance of its surrounding grounds at Locktender's House, the first interpretive center within Delaware Canal State Park. Be sure to save some time to walk along the Delaware Canal Tow Path while you're there as well!
AFTERNOON
Head down to lower Bucks County for a walk back in time through the former Quaker-based town of Fallsington. Pamphlets outlining a self-guided, walking tour of the principal significant buildings in Fallsington involves up to two miles of relatively flat walking, and encompasses up to ninety 17th through 19th century structures, of which about 21 are described in the pamphlet.
EVENING
Dine at this contemporary designed, historic building that was once, well, a salt house! Located right near the River, enjoy specialty cocktails and delectable dishes in an intimate setting.
Before turning in for the night, experience a guided tour of historic sites and their lingering spirits with a ghost tour. Follow along on this hair-raising experience... if you dare.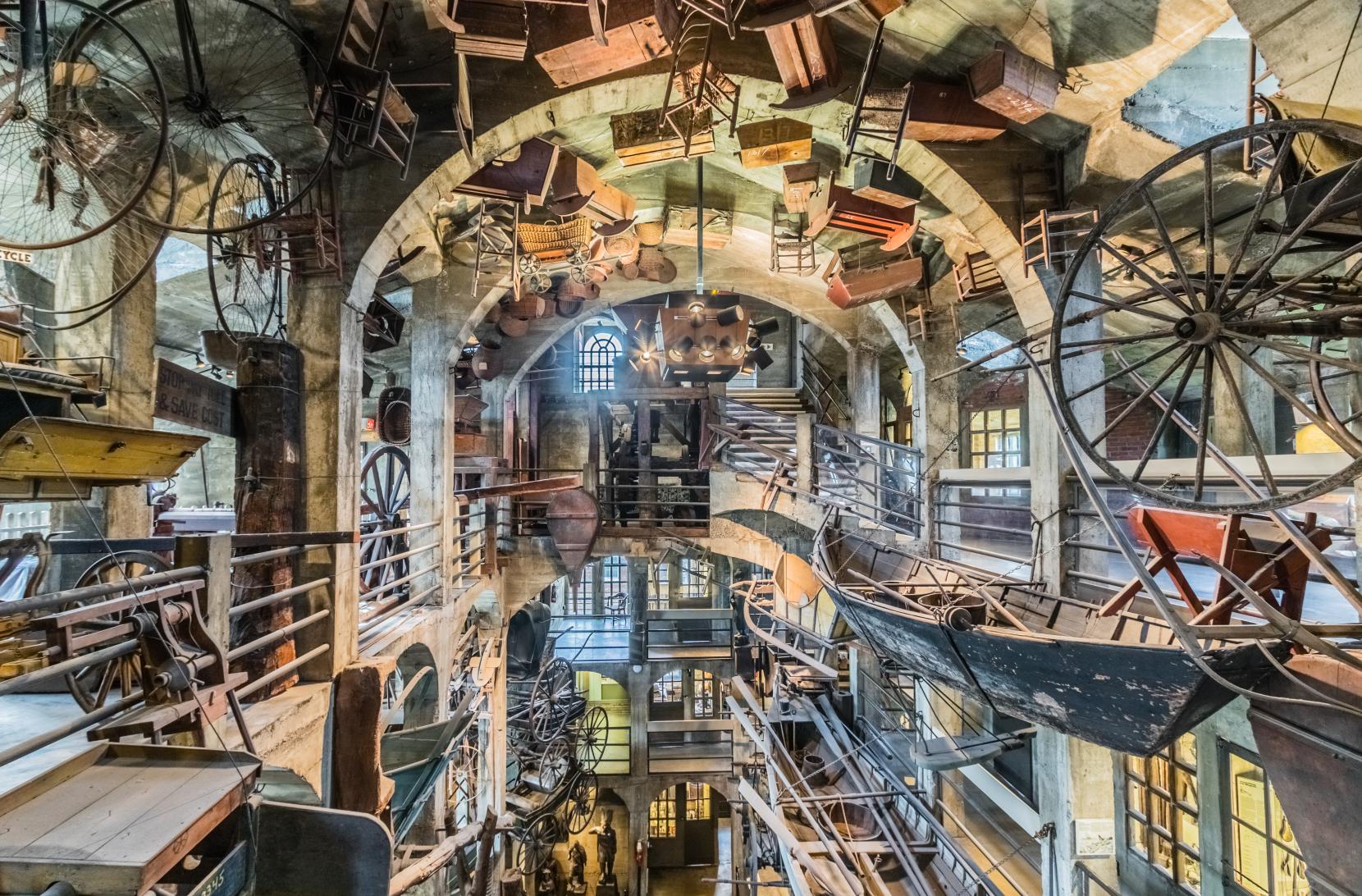 Day 3:
MORNING
Underground Railroad Driving Tour
This secret network of hidden, safe places relied on abolitionists and kind communities to aid runaway slaves on their journey northward. Bucks County was home to many important stops on the "railroad" from taverns and churches to privately owned farms, many of which can still be visited today. Follow the list to trace the journey that many people took as they sought freedom without even having to get out of your car!
AFTERNOON
Spend the afternoon touring the Mercer Mile of museums. Named for Doylestown native Henry Chapman Mercer, former archaeologist, philanthropist, tilemaker and more, the "mile" consists of Fonthill Castle, his former home, The Tileworks, his still active tilemaking shop, and the Mercer Museum, which houses 40,000+ artifacts he collected from the Industrial Revolution. 
EVENING
Grab one last bite before you head home at this historic building originally built in 1877 for delicious old style tavern fare with a curiously modern accent overlooking beautiful Lake Afton. During construction of the restaurant in 2007, a large chamber was found that is believed to be a tunnel that was part of the Underground Railroad - so you may have driven past this earlier in the day!