One of the sweetest things about Bucks County are all of the treats that it has to offer. Spread throughout the County are dozens of local businesses who are waiting to provide you with the perfect remedies to quell your sweet tooth.
Last year, Visit Bucks County (VBC) launched the Bucks County Sweet Spots Trail, a list of places that sell sweets for you and your family and friends to turn it into a fun adventure!
Many locations on the Sweet Spots Trail remain open for business during the COVID-19 outbreak and are taking extra precautions to keep their guests safe, including Tabora Farms, Noble Earth, The Lucky Cupcake Co. in Peddler's Village, The Novel Baker, Lily's Chocolate Paradise, Zebra Striped Whale, Nina's Waffles – and MORE!
Curious how to hop on at this time? Here's what you do…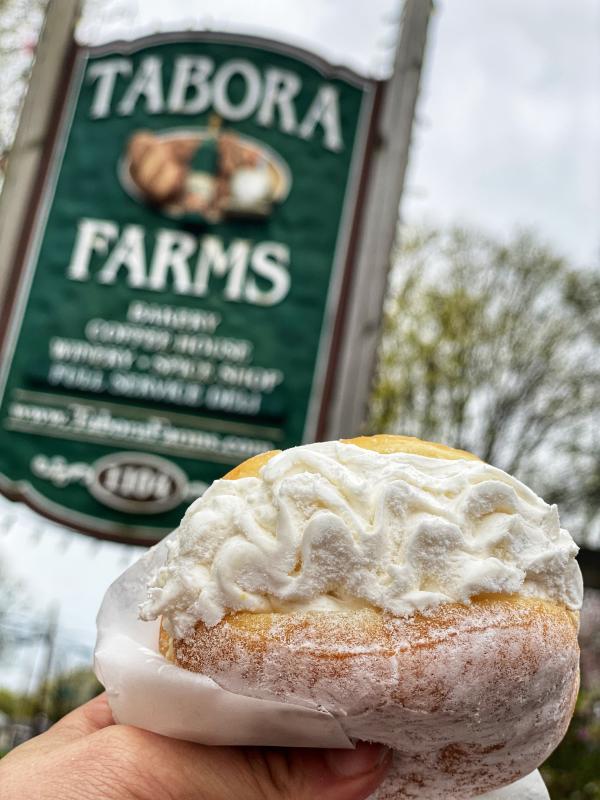 STEP 1: Visit the Bucks County Sweet Spots Trail webpage and follow the instructions to download the passport right to your phone.
STEP 2: Upon viewing the app, you will see a list of places that you can go to in all different parts of the County. Many of the businesses even offer a discount on items purchased when completing the trail. When visiting these locations, just ask an employee for the code to type in and check in. It's as simple as that!
STEP 3: "Visit" (curbside pickup or delivery!) 5 of these locations and you will qualify to receive a free Bucky plush - the Visit Bucks County mascot! The app will automatically send you an e-mail to request your Bucky after you have successfully checked into your fifth location.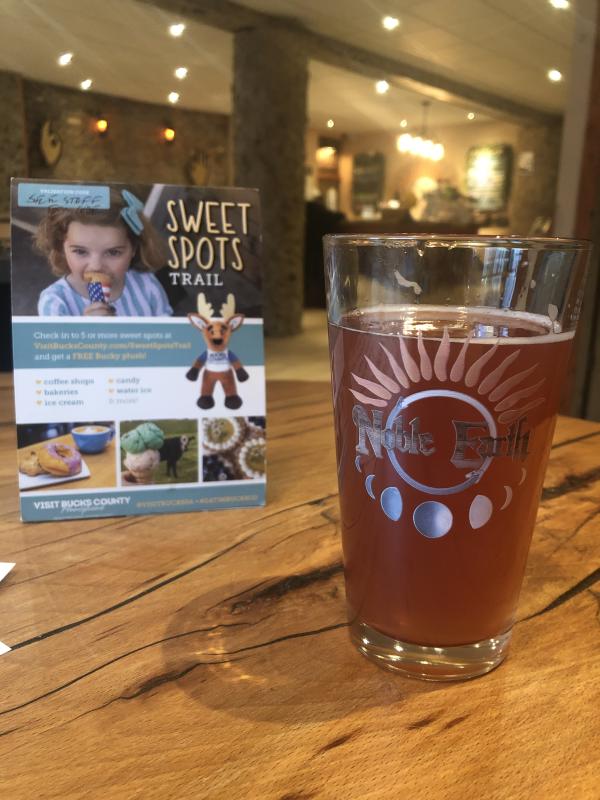 Before you set out for adventure, it may take some extra planning during this time. Take a peek on the website or social media pages of the businesses that you choose to visit to verify that they are open and for any special instructions with ordering and take out.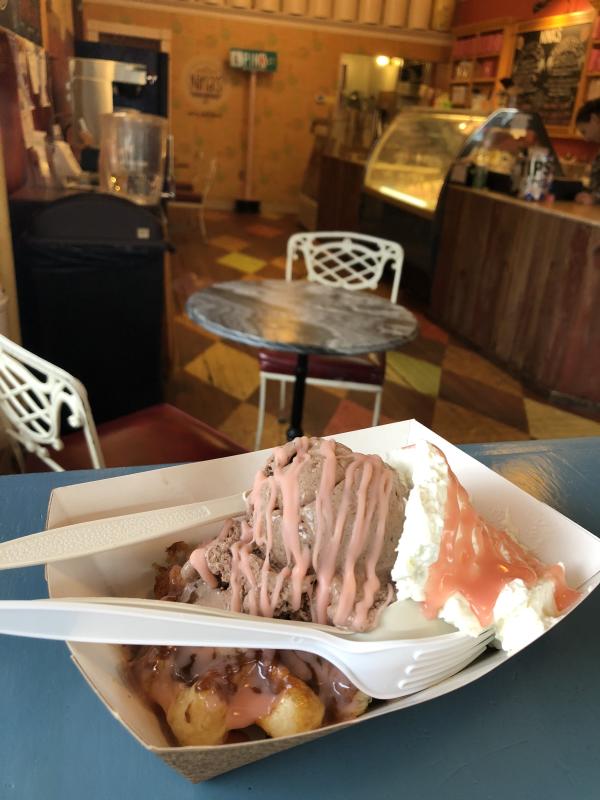 Once you receive your Bucky in the mail, he can become a fun companion to take with you on your adventures around the County! If you take a photo with Bucky on your adventures and share it on social media, make sure to tag #ExploreinBucksCo. Share a little sweetness with VBC by submitting your photos directly to them here!
Tackling the Sweet Spots Trail is a great way to do something fun and support local businesses at the same time. Check out #BrittsAdventuresWithBucky on Facebook and Instagram to get a glimpse of the adventures that Bucky and I have been on so far!