Summer is in full swing in Bucks County! Experience the best of the season by picking your own fruit and flowers, going to a live performance or spending time outdoors.
Check out our guide below for details on this weekend's must-see events around the County. Stay up-to-date on what's coming up next week with our Upcoming Events Calendar.
FRIDAY, JULY 9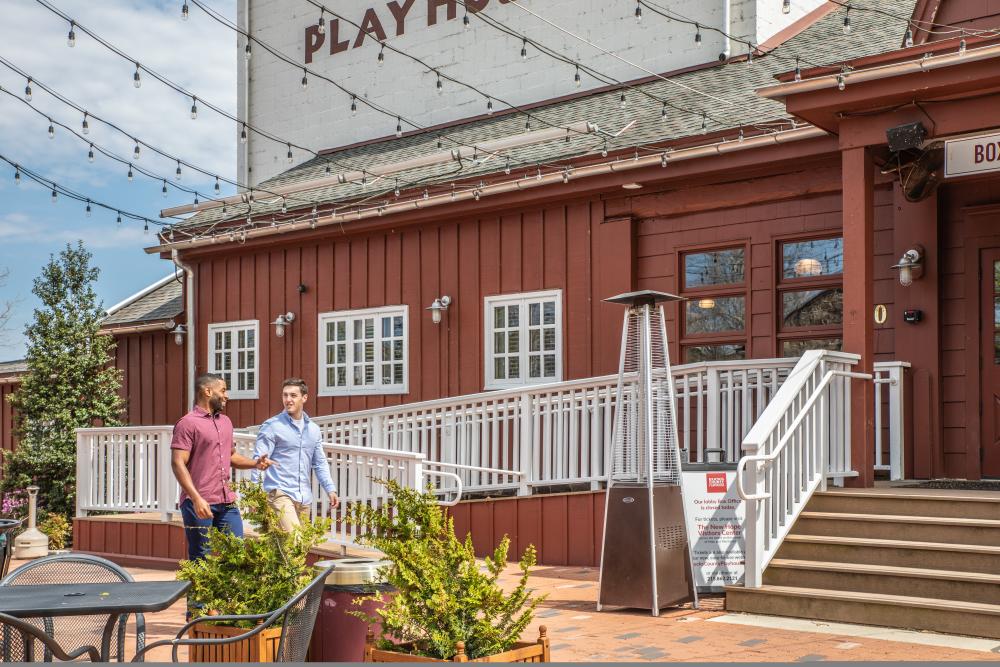 A World Premiere starring and written by Candace Bushnell, NY Times Best-Selling Author and creator of "Sex and the City" and staged by BCP Artistic Associate and Broadway's ("Mrs. Doubtfire") Lorin Latarro. The always provocative Candace Bushnell has a lot to say about sex, feminism, fashion, Cosmopolitans, Manolos, girlfriends, men and New York City! 
 When: Now through July 18
Where: Bucks County Playhouse
Cost: Prices Vary
Visit Bishop Estate Vineyard and Winery this weekend and enjoy a variety of food trucks, wine and live music! Each day of the weekend will have a different musical group performing and a new food truck to try.
When: Weekends in July, 11:00AM to 9:00PM
Where: Bishop Estate Vineyard and Winery
Cost: Prices Vary
Bring your lawn chair and enjoy your choice of wine, beer, or Crossing "Crushies" during this installment in Crossing Vineyards' Summer Wine & Music Series featuring Second Vision: A Premier Philly Party Band.
When: July 9, 7:00PM
Where: Crossing Vineyards and Winery
Cost: $20
The band twists in elements of blues, funk, soul and rock resulting in a revival of authentic performance. Throughout the bands seven-year history, they have evolved from performing in Kutztown art galleries to playing close to 100 dates annually throughout the tri-state area. The Groove Merchants bring soulful energy wherever they perform.
When: July 9, 8:00PM
Where: Sellersville Theater
Cost: $19.5 to $29.5
Southampton Days 49th Annual Country Fair 
Concerts, Children's Games, BINGO, Amusement Rides and more! This weekend: don't miss the annual Dog Show and Pie Eating Contest. 
When: Through July 10 
Where: 1225 2nd Street Pike 
Cost: $3 per person 
Join the park naturalist for a walk to learn about wild plants that are beneficial to humans. This walk will feature information on useful wild plants, how to identify them, the parts that can be harvested, and different applications for their use.
When: July 9, 6:00PM to 7:00PM
Where: Washington Crossing Historic Park
Cost: Free
The party's at Shady Brook Farm all summer long and you're invited! Enjoy live music by amazing bands in the Festival Field every Friday evening. Bring the whole family…there will be lots of activities for the kiddos, lawn games, food, drinks & fun!
When: Recurring weekly on Friday
Where: Shady Brook Farm
Cost: Admission varies
Wrap up your day with an easy, guided ride along the D&L Trail from Yardley to Washington Crossing Park and back. Ride is easy, flat and lasts about 35 minutes each way depending on the group's pace. No riders will be left behind.
When: Fridays, 6:00PM to 7:30PM
Where: D&L Trail Parking Lot
Cost: $45 for bike and helmet, $25 to bring your own
Come out to the Trolley Barn on Fridays to enjoy music from amazing performers. End your week the right way by listening to music and connecting with others.
When: Fridays through August, 6:00PM to 10:00PM
Where: The Trolley Barn Public Market
Cost: Prices Vary
SATURDAY, JULY 10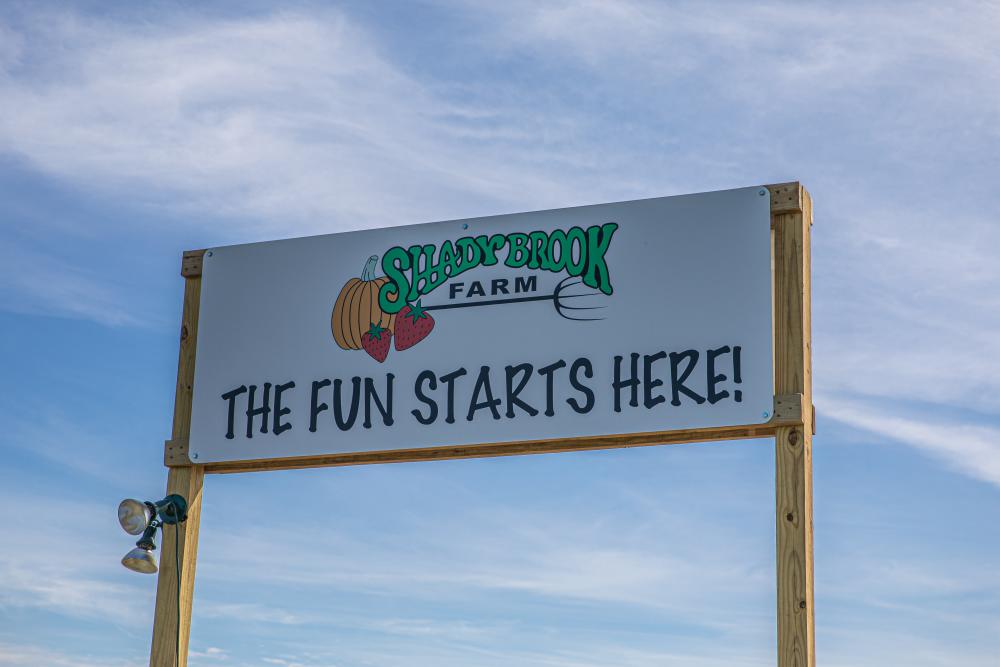 Shady Brook Farm offers many pick-your-own crops throughout the summer season. Summer crops include strawberries, blueberries, flowers, blackberries, raspberries, sunflowers & peaches. With plenty of fresh air and wide-open space, there is lots of room for guests to select and harvest their crops directly from the fields.
When: July 9, 10, 11
Where: Shady Brook Farm
Cost: Prices vary
Dust off your choice bellbottoms and your boss tie dyes! Dig up your grooviest 60's & 70's threads… You're about to experience the most righteous & far out event you've been to in a long time!
 When: July 10, 9:00AM to 10:30AM
Where: Peddler's Village
Cost: Prices Vary
It's Blueberry Month at Peddler's Village! Every day, restaurants and eateries will offer special blueberry-themed food and drinks along with live entertainment on the weekends. On Saturdays and Sundays, you can also enjoy made-to-order sandwiches and burgers at the Water Wheel Food Tent.
 When: Weekends in July
Where: Peddler's Village
Cost: Free
The SLNC Earthship will be open to the public today! Stop by to visit and learn about these interesting, sustainable structures!
When: July 10, 1:00 PM to 2:30 PM
Where: Silver Lake Nature Center
Cost: Free
In Chicago, a city overflowing with unrivaled blues talent, world-renowned Lil' Ed & The Blues Imperials have been standing tall for almost 30 years. The band's big sound, fueled by Lil' Ed's gloriously rollicking slide work and deep blues string bending, along with his rough-edged, soulful vocals, is as real and hard-hitting as Chicago blues gets.
When: July 10, 8:00PM
Where: Sellersville Theater
Cost: $25 to $39.5
Over the past year, camping has become one of the most popular outdoor activities for individuals and families. If you are new to outdoor recreation or would like to learn more about camping, outdoor ethics, or other outdoor activities in general, plan to join park naturalist Matt Truesdale at Washington Crossing Historic Park.
When: July 10, 11:00AM to 2:00PM
Where: Washington Crossing Historic Park
Cost: Free to attend
Join New Hope Winery every Saturday and Sunday for free live music performed by the greatest local talent in Bucks County. Performances are outdoors as weather permits, with a family and pet friendly experience!
When: Weekends through October 24 
Where: The Pour House at The New House Winery 
Cost: Free to attend 
C'est la mort this summer, under the protective canopy of the new event tent at Peddler's Village, enjoy the fresh evening air, seasonal beverages, and a fun-filled show that is designed to provide plenty of kicks! 
 When: Saturdays through August 28
Where: Peddler's Village
Cost: $65 for a table of two
Christmas in July 
Join New Hope Historical Society for this magical FREE event for children and families! Meet the author of the acclaimed children's book Earl: The Christmas Tree Spider, Erin Rafanello Ferguson!  Book readings at 12:15pm,1:15pm and 2:15pm plus Santa Claus, Fabulous Face Painting by Fun & Fancy Faces, and favorite Christmas songs sung by guitarist Bill Frye.
When: July 10, 12:00PM to 3:00PM
Where: Parry Mansion Museum 
Cost: Free to attend 
SUNDAY, JULY 11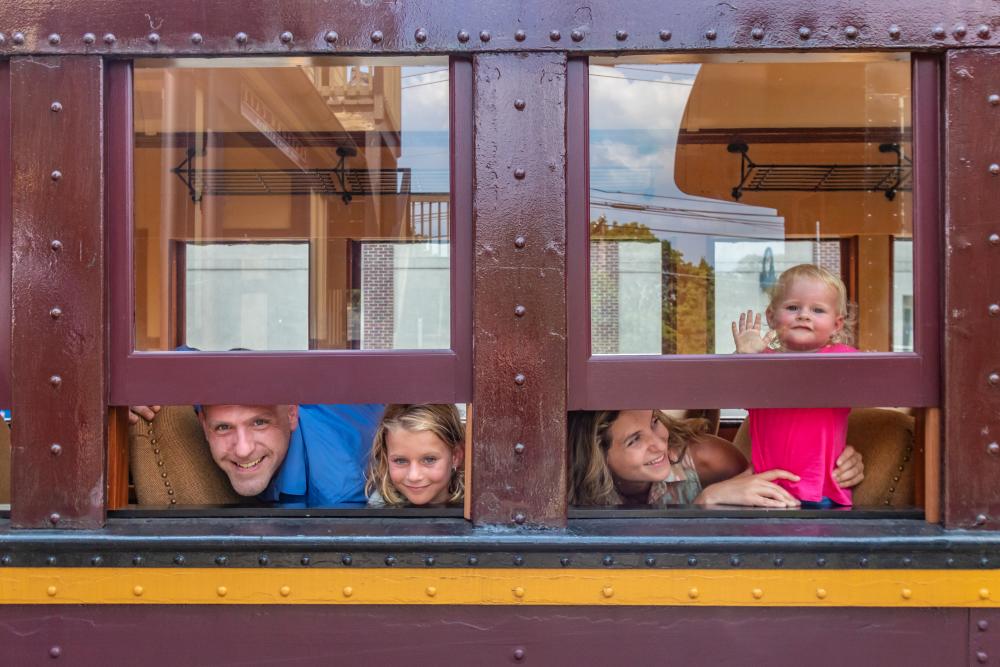 All aboard! On the Buckingham Valley Excursion, passengers will enjoy a 2-hour round-trip train ride through scenic Bucks County on the "New Hope Branch" route, originally the North-East Pennsylvania Railroad and later part of the Reading Railroad.
When: Now through September 25
Where: New Hope Railroad 
Cost: Prices vary
Beer Garden Event - Mashing Tones, a Local Artist Showcase
Free Will Brewing Company will feature a variety of art from ten different vendors throughout the afternoon! That means plenty of beer flowing, Two Robbers hard seltzer, live music from Barefoot Duo, food from Tré Locally Sourced, cornhole, and more. Feel free to bring dogs and perhaps your own chair or blanket. 
When: July 11, 12:00PM to 5:00PM
Where: Free Will Brewing Company 
Cost: Free to attend 
Bristol Lions 2021 Summer Concert Series 
Free live performances on the Bristol waterfront! This weekend, enjoy music from Analog Groove - New Orleans and Memphis Beat. 
When: July 11, 6:00PM
Where: Lions Park on the Delaware River 
Cost: Free to attend 
Direct from the hit Showtime specials, Funny Women of a Certain Age is a show straight from the unfettered mouths and uninhibited minds of the funniest, most daring, most experienced people in comedy: the women that have seen it all, starring Carole Montgomery, Anita Wise, Vicky Kuperman & Missy Hall.
When: July 11, 2:00PM
Where: Sellersville Theater
Cost: $25 to $39.5
Measurement Rules is a family-friendly, interactive exhibit created by the Children's Museum of Pittsburgh. This exhibit explores the meaning of size, height, length, weight and volume through a variety of hands-on activities like giant tape measures, treadmill odometers, balance scales and more! Magnificent Measures! The Hausman–Hill Collection of Calculating Instruments, is an exhibit featuring rare examples of historical measuring instruments drawn from the private collection of Bucks County residents Kathryn Hausman and Jim Hill. Explore both exhibits this weekend! 
 When: Now through September 5
Where: Mercer Museum
Cost: Included in museum admission