Need weekend plans? Look no further! Pair delicious local wine and cheese at Bishop Estate, attend a puzzling murder mystery at Fishers or catch an exciting live show at Sellersville Theater!
Check out our guide below for details on this weekend's must-see events around the County. Stay up-to-date on what's coming up next week with our Upcoming Events Calendar.
FRIDAY, JANUARY 20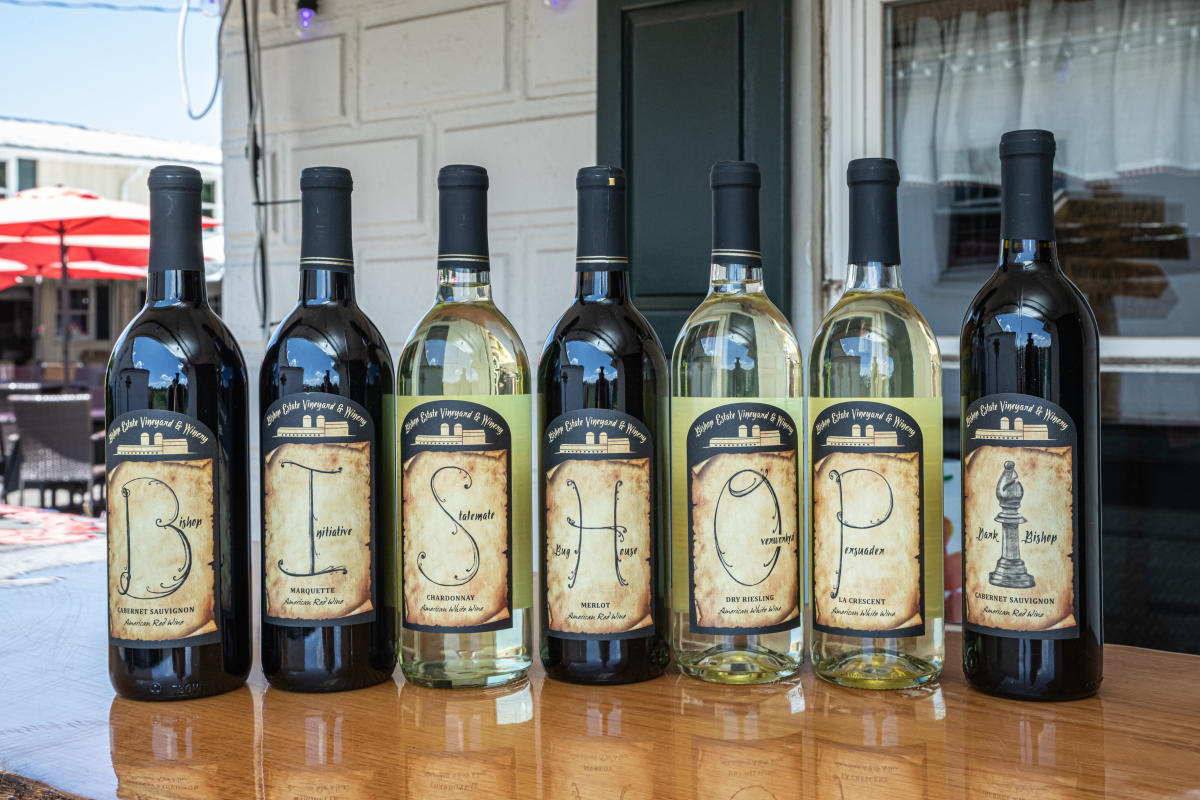 Join Bishop Estate Vineyard and Winery each Friday night where a different brewery will take over the taps!
When: Fridays through February 24
Where: Bishop Estate Vineyard and Winery
Cost: Free to attend
Hiking is a great way to improve your physical and mental health! Join the park naturalist for a quickly paced 2-mile hike along the trails of WCHP. Prepare yourself for the day by bringing a full water bottle, wearing sturdy shoes, and dressing for the weather!
When: Fridays through January 27
Where: Washington Crossing Historic Park
Cost: Free to attend, Registration Required
This event is a first for Bristol, an ice carving event at Mill Street Crossing. Bring the kids and watch a sculptor carve a replica of the Grundy Clocktower. Then visit your favorite participating restaurant, bar, or retail shop for spicy food, "hot" drinks, or sizzling retail deals.
When: January 20
Where: Bristol Historic District
Cost: Free to attend
With this open-house style event, attendees get to watch and assist in a live reptile feeding show and test out their own sense of taste with refreshments.
When: January 20
Where: Barn Nature Center
Cost: $15
SATURDAY, JANUARY 21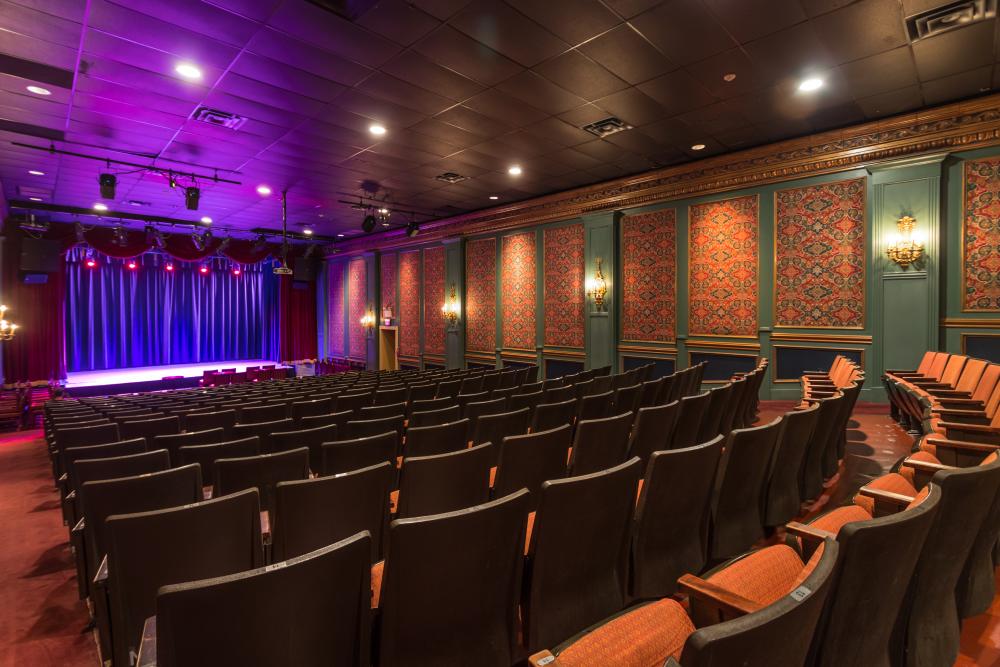 Al Grout is a sensational entertainer that has been performing since 1977, and does over 200 shows a year! Audiences from small children to senior citizens will enjoy the most difficult and entertaining juggling being done today.
When: January 21
Where: Sellersville Theater
Cost: $12
Enjoy performances from local artists. Check the website for complete details: performances and schedule subject to changes.
When: Now through March 25
Where: Crossing Vineyards and Winery
Cost: Free to attend
You can expect a winter wonderland filled with fun for the whole family including affordable skate rentals, free on-site parking, festive music, and much more!
When: Now through February 26
Where: Neshaminy Mall
Cost: Prices vary
Join Abby Cadabby, her Sesame Street friends, and a special magician for an enchanting soiree that will put your wands to work! Enjoy a delicious buffet meal and watch in awe as magician, Sam Sandler, performs his spellbinding tricks and spectacular illusions right before your eyes.
When: January 21-22
Where: Sesame Place® Philadelphia
Cost: Prices vary
Big & Rich are America's Technicolor cowboys, brothers-in-arms in service to the creed that great music has no boundaries.
When: January 21
Where: Parx Casino®
Cost: Prices vary
The Comedy Cellar, on Netflix's: The Comedy Line Up, Comedy Central, and is one of the few comics ever to have multiple appearances on The Late Show with Stephan Colbert. All of which has earned Emma a spot on Caroline's 10 Funniest Comics, Just For Laughs: New Faces, and TimeOut's 10 Funniest Women in NYC.
When: January 21
Where: Zlock Performing Arts Center
Cost: $20
Join Wycombe Vineyards for the next part of their dinner series featuring a paired four course wine dinner inspired by life on the family homestead.
When: January 21
Where: Wycombe Vineyards
Cost: $115
"Late For The Sky - Jackson Browne Tribute with Jake Thistle" pays tribute to one of the 20th century's greatest folk/country/rock songwriters whose legacy is cemented in both the deep emotions his songs have stirred for fifty years.
When: January 21
Where: The Tavern at New Hope Winery
Cost: $35
In this Parody Murder Mystery, the audience is part of the show. You may have the chance to BE a suspect and go toe-to-toe with the world's most famous detective. Do you have what it takes?
When: January 21
Where: Fishers Complex
Cost: $59.99
The Doylestown Winter Market is returning for its 2nd annual season! Peruse the many vendors for the freshest products!
When: January 21
Where: Doylestown Farmers Market
Cost: Free to attend
 SUNDAY, JANUARY 22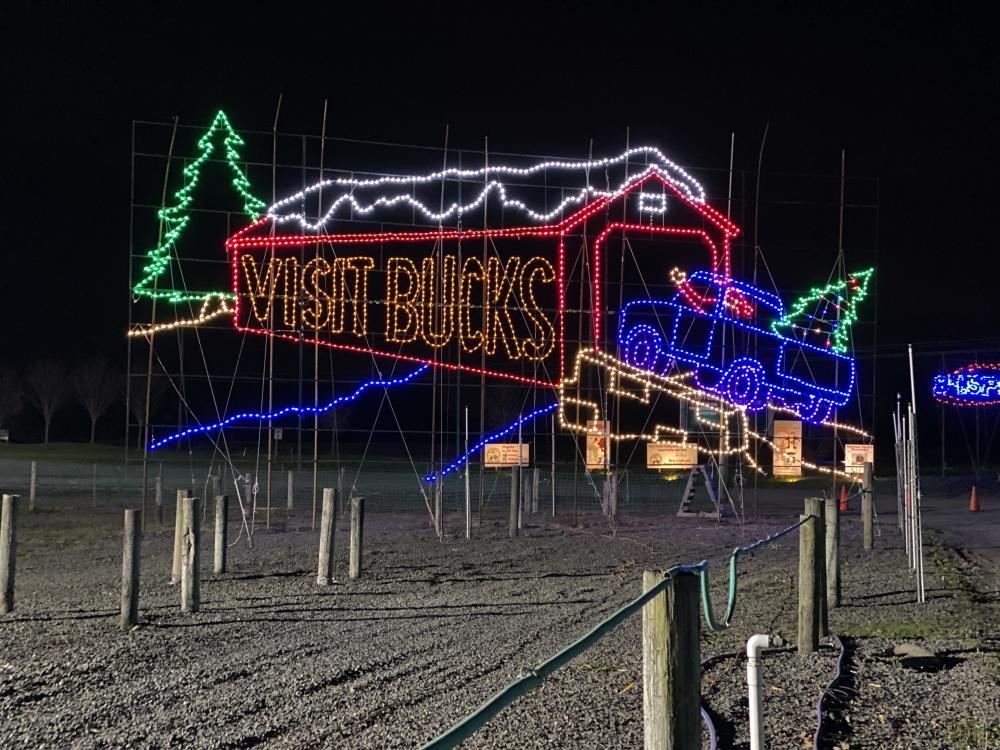 Razzle dazzle at Shady Brook Farm's spectacular Holiday Light Show featuring more than three million lights illuminating acres of farmland. Encounter whimsical displays and familiar characters as you drive through in the comfort of your own car or enjoy the show on an open-air wagon ride.
When: Now through January 28
Where: Shady Brook Farms
Cost: Prices vary
Bring your friends, families, and fiancés with you to enjoy a live fashion show, DJ show case, and meet amazing wedding professionals.
When: January 22
Where: Durham Springs
Cost: Prices vary
Join Pearl S. Buck International and the Pearl S. Buck Volunteer Association for this family-friendly Lunar New Year celebration! Come enjoy kids' games and activities!
When: January 22
Where: Pearl S. Buck House & Historic Site
Cost: Free to attend
Six special cheeses made in Wisconsin, one of the highest quality cheese producing states due to their very high standards, paired with the specially selected wines that will complement each other. 
When: Now through January 31
Where: Bishop Estate Vineyard and Winery
Cost: $18
Sample fork-tastic cakes in a variety of flavors, paired with a selection of white, red, and dessert wines.
When: January 22
Where: Crossing Vineyards and Winery
Cost: $35
Take this expertly guided walking tour to see the places and hear the tales that make New Hope such a fascinating place. The tour is approximately one mile long and lasts about one hour.
When: Every Sunday, 2:00PM to 3:00PM
Where: Start at The Parry Mansion 
Cost: $10 per person
Join the Rainbow Ridge Farm Therapeutic Equestrian Center for fun filled pony rides every Sunday from 12 PM – 2 PM. Spend the day with their adorable ponies and even go feed their petting zoo animals!
When: Every Sunday
Where: Rainbow Ridge Farm Therapeutic Equestrian Center
Cost: $10