Say hello to November! Head over to Peddler's Village for Apple Weekend, catch a show at Bristol Riverside Theatre or hop on a train to view the beautiful fall foliage at the New Hope Railroad!
Check out our guide below for details on this weekend's must-see events around the County. Stay up-to-date on what's coming up next week with our Upcoming Events Calendar.
FRIDAY, NOVEMBER 4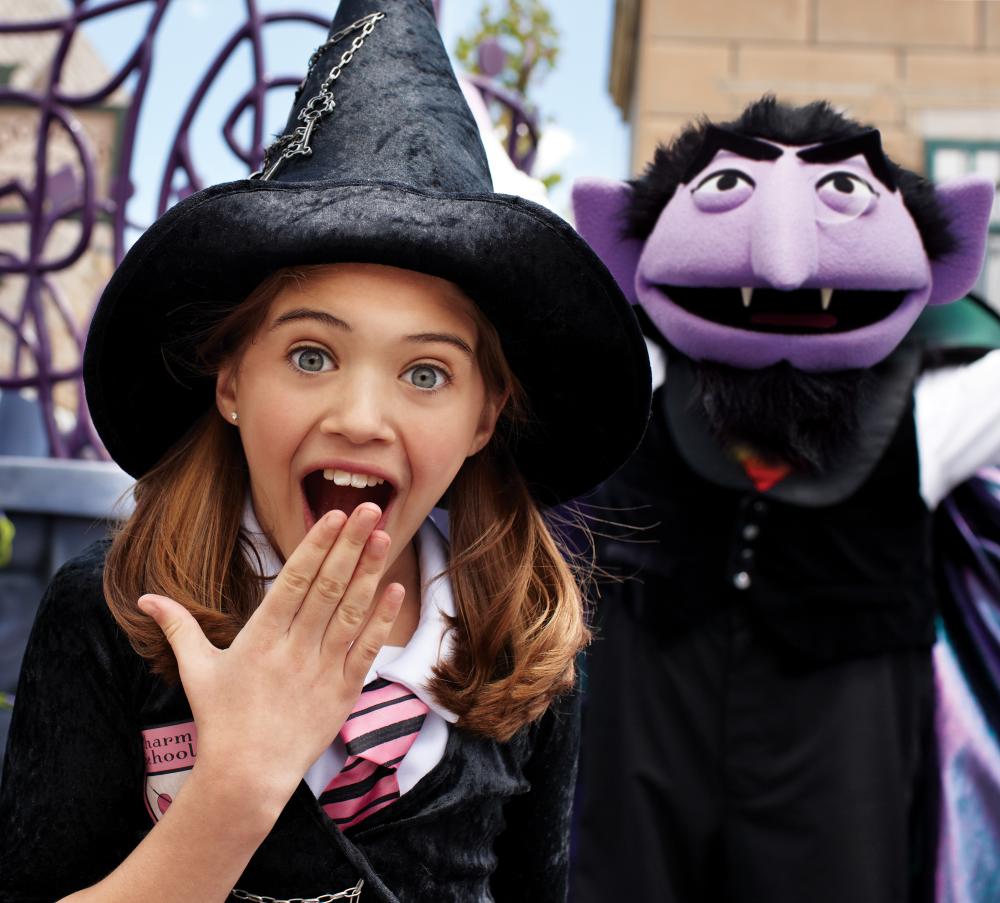 The park will be transformed into a family-friendly Halloween haven and guests will enjoy trick-or-treating around the park, Halloween-themed shows, participating in our interactive Scarecrow Scavenger Hunt, and unique photo opportunities with everyone's favorite furry friends dressed up in costume on their Halloween-themed floats!
When: Now through November 6
Where: Sesame Place
Cost: prices vary
Bring your family and friends to the rolling hills of Bucks County amidst the beauty of fall's finest colors to enjoy a great day of fun on the farm.
When: Now through November 28
Where: Hellerick's Family Farm
Cost: Prices vary
Focused on the women who designed, manufactured, sold, and collected footwear, Walk This Way explores how shoes have transcended their utilitarian purpose to become representations of culture—coveted as objects of desire, designed with artistic consideration, and expressing complicated meanings of femininity, power, and aspiration.
When: Now through January 15
Where: Michener Art Museum
Cost: Prices vary
The Grundy Museum invites you to travel back in time to view authentic Victorian-era clothing and accessories belonging to Mary and Margaret Grundy.
When: November 4
Where: Margaret R. Grundy Memorial Museum
Cost: $30
Come out for a groovy fun time with the Buzzer Band presenting a Tribute to Disco! You won't want to miss this!
When: November 4
Where: Havana Restaurant & Bar
Cost: $35
This is an inquiry-based approach to advanced biological concepts. Open to ages 5-12, they will have themed games, crafts, and hands-on learning with the nature center animals
When: November 4
Where: Barn Nature Center
Cost: Prices vary
Head over to The Bar at 1720 for a night of hilarious fun! This time they are teaming up with Philadoptables & Tiny Paws Rescue to bring you a wonderful fundraiser show!
When: November 4
Where: The Bar at 1720
Cost: Prices vary
Award-winning Chef Philippe Feret has worked at world-renowned French restaurants including 3-star Michelin restaurant, Le Taillevent, in Paris. The evening includes a perfectly paired four-course menu featuring Chef Philippe Feret's delicious cuisine accompanied by the fine wines of St. Supery Winery.
When: November 4
Where: Parxgrill
Cost: Prices vary
Raul Malo is the incomparable front man of genre-defying, GRAMMY Award-winning band The Mavericks, and the sole writer of many of their songs.
When: November 4
Where: The Tavern at New Hope Winery
Cost: $80
Head over to the Washington House for a night filled with exciting new brews! Known for their core brands New England IPA, West Coast IPA, Golden Lager, and Queen of Prussia Session IPA, Workhorse Brewing Co. will have something for everyone!
When: November 4
Where: Washington House Hotel & Restaurant
Cost: Free to attend
The historic Newtown Theatre will present "The Music of Dave Matthews" featuring the Billy Bauer Band.Based in Bethlehem, PA, the Billy Bauer Band flawlessly emulates the iconic sound and eclectic nature of the Dave Matthews Band while maintaining their own stage presence.
When: November 4
Where: Newtown Theatre
Cost: Prices vary
SATURDAY, NOVEMBER 5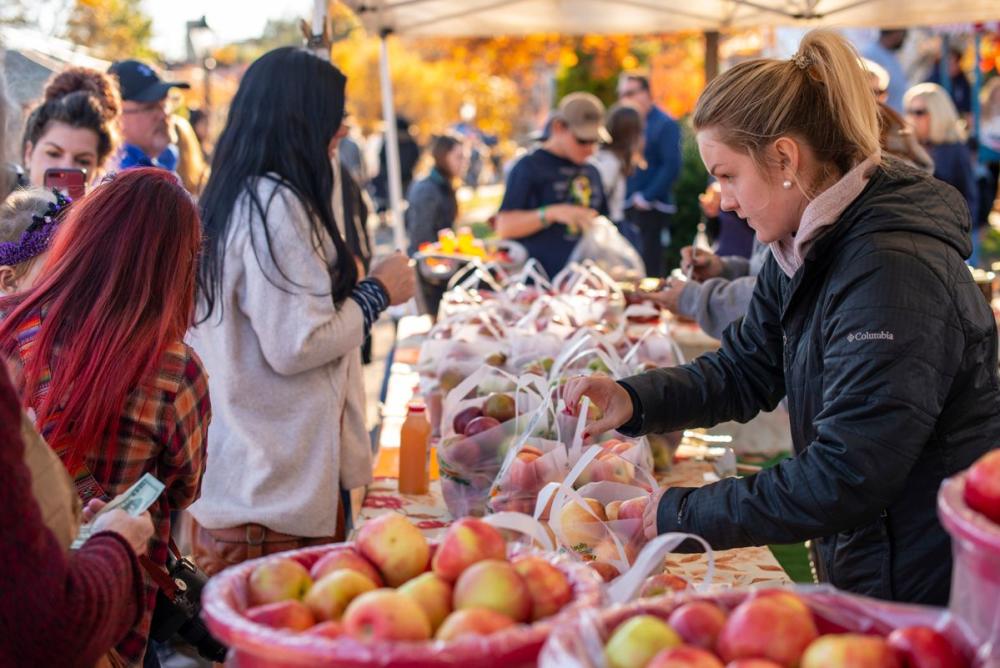 Celebrate Apple season in Bucks County with a weekend of family fun. Activities include gem mining, cornhole, mural painting and much more!
When: November 5
Where: Peddler's Village
Cost: Free to attend
On the Fall Excursion, passengers will enjoy a 2-hour round-trip excursion through scenic Bucks County. Passengers will ride aboard beautifully restored vintage (early 1900's) passenger coaches while a narrator will provide you with interesting historical facts and stories of significant cultural locations along the route. 
When: Now through November 6
Where: New Hope Railroad
Cost: Prices vary
It's a dark and stormy night, and seven dinner guests have been invited to a very unusual dinner party. Each of the guests has an alias, the butler offers a variety of weapons, and the host is, well . . . dead. So whodunnit?
When: Now through November 20
Where: Bristol Riverside Theatre
Cost: $45
Come One, Come All to a night of laughs, camaraderie and fun! You will have the opportunity to bid on any number of unique art and artisan creations, experiences and treasures through the Live, Silent and Chance Auctions.
When: November 5
Where: AOY Art Center
Cost: $85
The Erwinna Fall Festival is a free, fun, family event. Visitors can see, "The Erwinna Witches" story brought to life, run a local landmark obstacle course, puzzle through the Erwin-Stover house scavenger hunt, and much more!
When: November 5
Where: Erwin-Stover House and Barn
Cost: Free to attend
Placed on the National Register of Historic Landmarks in 1966, the Big House continues to provide an unparalleled look into our nation's past, while at the same time allowing visitors a glimpse into the lives of a family that helped shape its future.
When: November 5
Where: Andalusia Historic House, Gardens and Arboretum
Cost: Prices vary
One of the most successful singer/songwriters in music, with well over 500 songs to his credit and 100 million albums sold, Paul Anka has the distinction of being the only artist in history to have a song on the Billboard charts during seven consecutive decades.
When: November 5
Where: Parx Casino
Cost: Prices vary
Located in Foundation House (c.1925) in the historic English Village at Phillips Mill, the birthplace of Pennsylvania Impressionism and the New Hope School, Founders & Fellows will present a pictorial overview of the original New Hope Artist Colony and the artistic legacy of its Founders William Lathrop, Edward Redfield, and Daniel Garber.
When: Now through November 6
Where: New Hope Colony Foundation for the Arts
Cost: Prices vary
Join artist Joe Gyurscak at Phillips' Mill to learn about the joys of nocturne painting. Nocturnes are paintings that capture the essence and atmosphere of nighttime through "the power, control and temperature of light, its perception and its translation in paint."
When: November 5
Where: Phillips' Mill Community Association
Cost: Prices vary
SUNDAY, NOVEMBER 6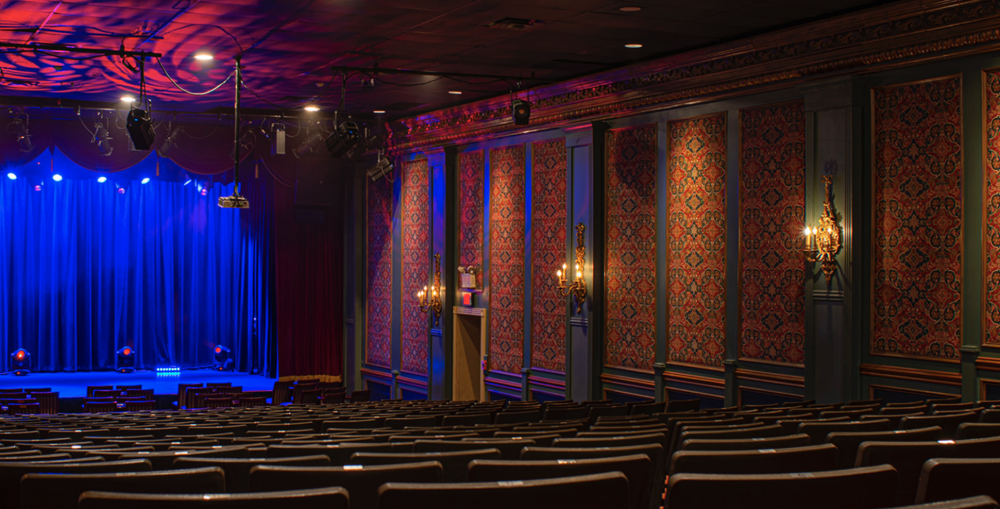 The world tends to look at accomplishments in the form of accolades and Michael Cleveland has plenty to his credit, including a 2019 GRAMMY. After picking up the fiddle at age 4, Michael's musical momentum began to propel him forward towards early success.
When: November 6
Where: Sellersville Theater
Cost: $29.50
Enjoy an evening filled with soaring melodies and exotic rhythms featuring music you love from home and abroad!
When: November 6
Where: Holland Middle School
Cost: Prices vary
Take a relaxing ride along the D&L Trail to Point Pleasant, PA. Enjoy the beautiful views along the canal and the Delaware River. Approximately a 30 minute ride each way.
When: November 5-6
Where: D&L Trail Tinicum Park Trailhead
Cost: Prices vary
Take this expertly guided walking tour to see the places and hear the tales that make New Hope such a fascinating place. The tour is approximately one mile long and lasts about one hour.
When: Every Sunday, 2:00PM to 3:00PM
Where: Start at The Parry Mansion 
Cost: $10 per person 
Dreams of Freedom: The Threads That Hold Us Together was organized by the Sankofa Artisans Guild (SAG) and includes quilts and mixed media submitted by artists and crafters from around the country. The quilts depict scenes and themes honoring Tubman's life and legacy.
When: Now through November
Where: Pennsbury Manor
Cost: Free to attend