This weekend is all about Dad! Treat him to brunch, a wine tasting, a BBQ or an evening of live music.
Check out our guide below for details on this weekend's must-see events around the County. Stay up-to-date on what's coming up next week with our Upcoming Events Calendar.
FRIDAY, JUNE 18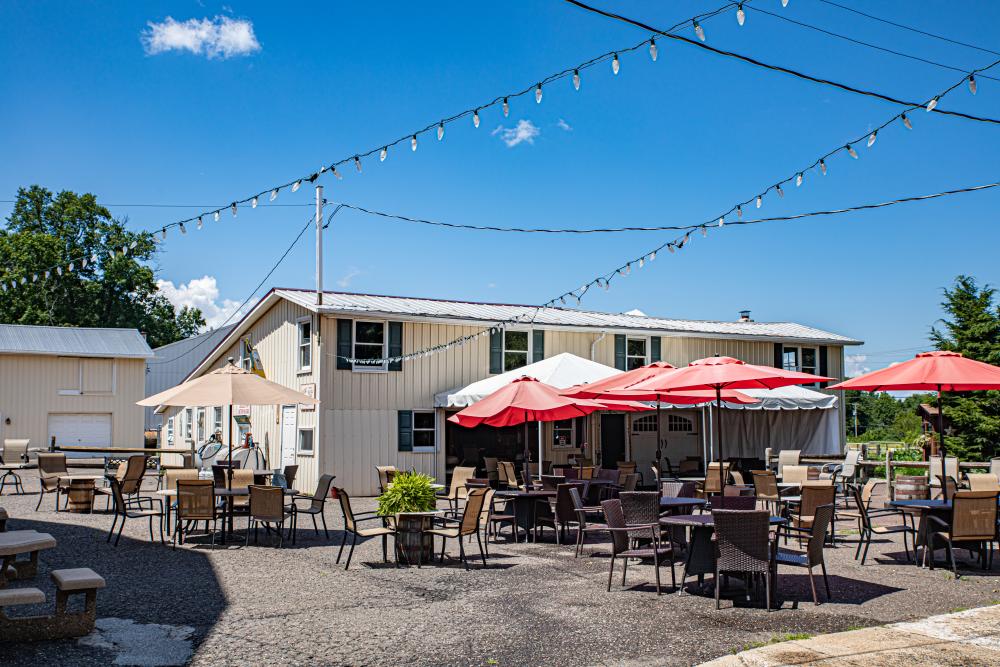 Visit Bishop Estate Vineyard and Winery this weekend and enjoy a variety of food trucks, wine and live music! Each day of the weekend will have a different musical group performing and a new food truck to try.
When: Weekends in June, 11:00AM to 9:00PM
Where: Bishop Estate Vineyard and Winery
Cost: Prices Vary
Join in on the fun at Bristol Township's brand-new outdoor amphitheater! Take a journey down memory lane with the greatest hits from Broadway. From My Fair Lady to Wicked, you'll find yourself singing along and falling in love with Broadway all over again.
When: June 18, 19 and 20
Where: Bristol Township Amphitheater- 2501 Bath Road, Bristol, PA
Cost: $35
The party's at Shady Brook Farm all summer long and you're invited! Enjoy live music by amazing bands in the Festival Field every Friday evening (& two special Saturdays). Bring the whole family…there will be lots of activities for the kiddos, lawn games, food, drinks & fun!
When: Recurring weekly on Friday, Saturday
Where: Shady Brook Farm
Cost: Admission varies
Wrap up your day with an easy, guided ride along the D&L Trail from Yardley to Washington Crossing Park and back. Ride is easy, flat and lasts about 35 minutes each way depending on the group's pace. No riders will be left behind.
When: Fridays, 6:00PM to 7:30PM
Where: D&L Trail Parking Lot
Cost: $45 for bike and helmet, $25 to bring your own
Come out to the Trolley Barn on Fridays to enjoy music from amazing performers. End your week the right way by listening to music and connecting with others.
When: Fridays through August, 6:00PM to 10:00PM
Where: The Trolley Barn Public Market
Cost: Prices Vary
Kricket Comedy returns to The Bar at 1720 in Chalfont, PA this Friday with a new lineup featuring Mary Radzinski & Jake Mattera. Spend your Friday night enjoying some great comedy!
When: June 18, 7:00PM
Where: Nostalgia 1720
Cost: Prices Vary
Let Solstice take care of the grilling for Dad this year! Celebrate Father's Day at Solstice all-weekend long—June 18, 19, and 20 with their special 22oz. BBQ Rubbed Cowboy Ribeye ($59). And if Dad needs something to wet his whistle, Solstice will also be featuring a special Whiskey Flight ($27) with Oban 14 YR, Whistlepig Rye, and Nikka Coffey Grain.
When: June 18, 19 and 20
Where: Solstice
Cost: Prices vary
First achieving fame as lead singer and cofounder of October Project, Mary Fahl is an expressive and emotional singer songwriter. Don't miss another chance to hear Mary Fahl live in Sellersville with her band performing solo material and October Project songs you love.
When: June 18, 8:00PM
Where: Sellersville Theater
Cost: $35 - $50
Outdoor Movie in the Park 
Plumstead Township Park and rec would like to invite you to join them for our Outdoor Movie in the Park. The movie Aquaman will start at dusk Friday June 18th. Please bring a chair or blanket to use during the movie viewing. The Community center will be selling snack and drinks prior to the movie. 
When: June 18 at dusk 
Where: 4757 Gordon Road, Doylestown 
Cost: Free 
SATURDAY, JUNE 19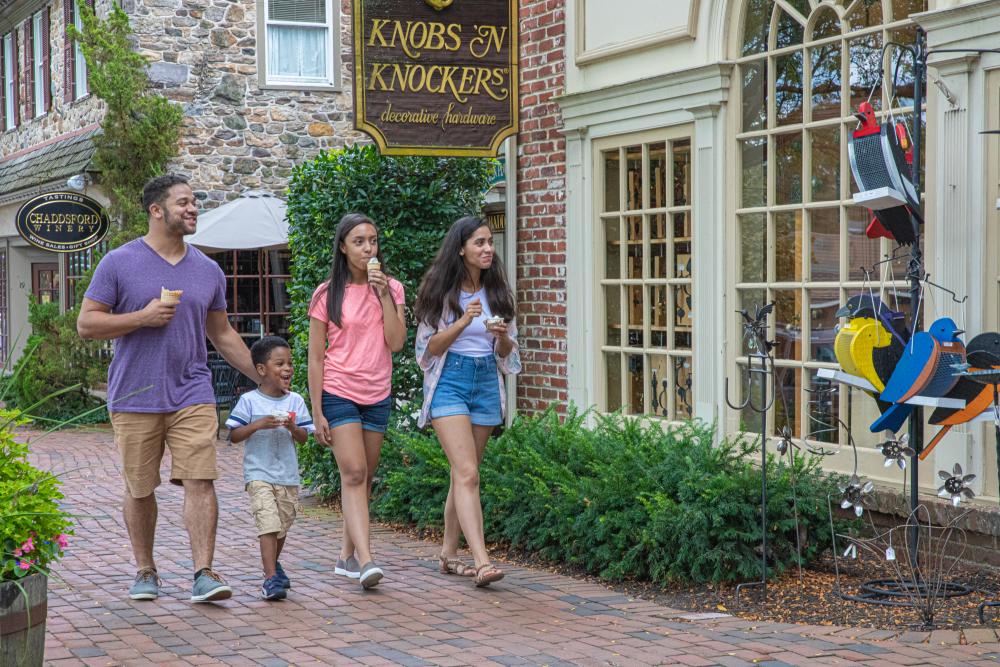 Every weekend through the month of June, you can enjoy live entertainment, plenty of delicious food and drink specials, family-friendly activities and more across all FIVE Village neighborhoods! Beat the summer heat and enjoy lunch or dinner in one of the many Village restaurants and eateries, cool off (and shop 'til you drop!) in chic boutiques and specialty shops, and play arcade games or ride the antique carousel at Giggleberry Fair (great for all ages!).
 When: Weekends in June
Where: Peddler's Village
Cost: Free
We're celebrating Dad the Chaddsford way! Kick back, relax and raise a glass to Dad this Father's Day Weekend. During your visit, enjoy refreshing wine cocktails, slushies and craft beer. Find Chaddsford's '20 Sparkling Rosé, '18 Presage and '18 The Red Standard in a Backyard BBQ Flight ($15 for a 2-ounce pour of each) and a Backyard BBQ 3-Pack ($55 for all 3 bottles) available for one weekend only. Bring your dad and get 15% off this delectable pack!
 When: June 19 and June 20
Where: Chaddsford Winery
Cost: Free admission
Measurement Rules is a family-friendly, interactive exhibit created by the Children's Museum of Pittsburgh. This exhibit explores the meaning of size, height, length, weight and volume through a variety of hands-on activities like giant tape measures, treadmill odometers, balance scales and more! Magnificent Measures! The Hausman–Hill Collection of Calculating Instruments, is an exhibit featuring rare examples of historical measuring instruments drawn from the private collection of Bucks County residents Kathryn Hausman and Jim Hill. Explore both exhibits this weekend! 
 When: Now through September 5
Where: Mercer Museum
Cost: Included in museum admission
Todd Barry's deadpan delivery and wily observations have earned him a place among today's popular comics. Come and see Todd live in Sellersville for the first time!
When: June 19, 8:00PM
Where: Sellersville Theater
Cost: $25 - $39.50
Experience America's most unique celebration of the music and muse of THE BEATLES, featuring former members of Styx, Dave Mason, the original Beatlemania on Broadway, Jon Bon Jovi & The Kings of Suburbia, Southside Johnny and The Asbury Jukes, Springsteen drummer Max Weinberg's Jukebox and BeatleFest house band Liverpool. 
When: June 19, 5:00PM and 8:00PM
Where: The Pour House at The New Hope Winery 
Cost: $32
'Park n Sip" Father's Day car show! Drive your vehicle over to the winery and park out front by our sign! Sip back and enjoy your time. Stay as long or as little as you please. Antiques, muscle cars, sports cars... old or new, whatever you want to bring!
When: June 19, 12:00PM to 5:00PM
Where: Bishop Estate Vineyard and Winery
Cost: Free to attend
Join Peace Valley Nature Center for an afternoon learning about different pollinators and why they matter to us. Learn about how you can help pollinators and create your own bee bungalow.
When: June 19, 1:00PM to 3:00PM
Where: Peace Valley Nature Center
Cost: Free, pre-registration required
Celebrate Father's Day with the New Hope Railroad and treat someone special to an outing he will not soon forget. Make your selections from the full-service local barbecue buffet before boarding a 1-hour ride on one of our beautifully appointed first-class parlor cars.
When: June 19 and June 20
Where: New Hope Railroad
Cost: Prices vary
Visit Turning Point to celebrate Dad this weekend! Enjoy delicious weekend specials as well as the full menu. The first 100 dads to dine-in will receive a special prize!
When: June 19 and June 20
Where: Turning Point
Cost: Prices vary
Bring the kids, see friendly animals, and visit the summer camp site on Saturday June 19th! Spend a refreshing morning at our playground and picnic area next to the goats, bunnies, chickens, quails, horses, and ducks.
When: June 19, 9:00AM to 1:00PM
Where: Snipes Farm & Education Center
Cost: Free admission
Stop by this weekend and relax with a "Crossing Cocktail," a frosty craft beer, or wine by the glass or bottle. Enjoy live music from local artists. A great way to "un-wined" after a busy work week.
When: June 19 and June 20, 2:00PM to 6:00PM
Where: Crossing Vineyards and Winery
Cost: Free to attend
The Artists of Bristol (one of SLNC's "Symbiont" organizations) will be holding their annual Art Show at Silver Lake Nature Center! Creative artwork & photography from many Members of the Artists of Bristol group will be exhibited at this themed Nature and summer season art show at Silver Lake Nature Center. 
When: June 5 through June 19
Where: Silver Lake Nature Center
Cost: Free to attend
SUNDAY, JUNE 20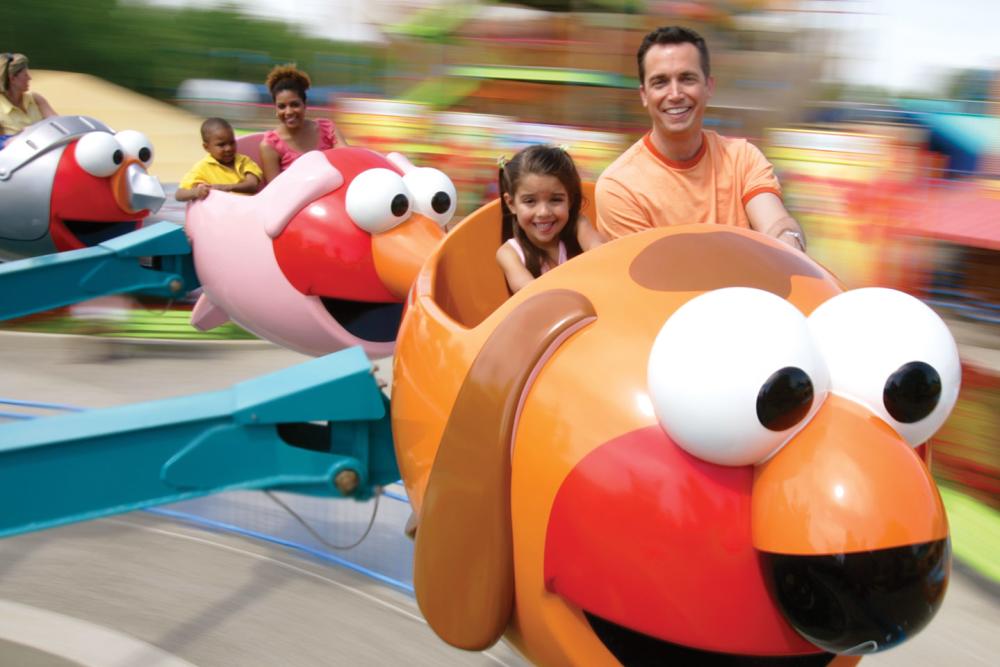 Celebrate Dad with a sports fan fest at Sesame Place! Father's Day Fan Zone Festivities include special meet & greets, photo opportunities, games and more. Treat Dad to a special day and yourself to savings with special dining options, deals on merchandise and more! Plus, Dads get a FREE photo at the Dine with Elmo & Friends character buffet!
When: June 19 and June 20
Where: Sesame Place® Philadelphia
Cost: Admission varies
Treat the fathers and loved ones in your life this weekend! Father's Day Brunch includes a mimosa, bloody Mary or Free Will IPA; breakfast breads, appetizer, entree and dessert sampler will be served.
When: June 20, 11:30AM
Where: The Washington House
Cost: $30 per person
Join Free Will Brewing on Sunday for our Sunday Sessions - Live Music at the Brewery series. No tickets required! Just come ready for a good time. There will be 19 beers on tap, flights, wine from friends at Pennswood, and more!
When: June 20, 1:00PM to 4:00PM
Where: Free Will Brewing Company
Cost: Free to attend
Dads deserve to be spoiled, too. Bring your favorite father to Crossing Vineyards for a tasting, and he will be treated to a complimentary glass of wine or draft beer from the bar!
When: June 20, 11:00AM to 6:00PM
Where: Crossing Vineyards and Winery
Cost: Prices vary, pre-registration required
Doylestown welcomes the return of their Pride Festival on June 13 - 20th, 2021. With the goal of celebrating diverse sexual orientations and gender identities in the Doylestown community, a collection of local organizations and businesses came together to create this local tradition. The multi-day event will feature a series of films at the County Theater, panel discussions, a block party on State Street, and various pop-up events and celebrations throughout the community. 
When: June 13 - 20 
Where: Doylestown (various locations)
Cost: Event entry varies
Come and head out to the trails and stream and check for frogs, salamanders, toads, snakes and turtles. With the warming temperatures, you should be able to observe many of these amazing critters in action. This will be fun for the whole family!
When: June 20, 2:00PM
Where: Peace Valley Nature Center
Cost: Free, pre-registration required