It's officially Halloween weekend in Bucks County! From delicious pumpkin brew tastings to family fun fall festivals, Bucks County is sure to bring some tricks and treats for both adults and kids! This holiday weekend, find ghost tours, trunk-or-treats, fall wine tastings and much more.
Check out our guide below for details on this weekend's must-see events around the County. Stay up-to-date on what's coming up next week with our Upcoming Events Calendar.
FRIDAY, OCTOBER 29 

Freda Payne: A Tribute to Ella Fitzgerald 
Freda Payne, celebrated R&B and jazz vocalist, who shot to fame with her #1 Hit, "Band of Gold," and "Bring the Boys Home," pays tribute to the legendary Ella Fitzgerald, as no one else can!
When: October 29 - October 31 
Where: Bucks County Playhouse 
Cost: $45 
For one final weekend, one hundred scarecrows dot the brick pathways of this autumn-tinted Village. Some are inspired by famous characters, some are humorous, some are scary – but all of them are carefully handmade by Philly-area residents and organizations.
When: Now through October 30 
Where: Peddler's Village
Cost: Free to attend 
Bring your family and friends to the rolling hills of Bucks County amidst the beauty of fall's finest colors to enjoy a great day of fun on the farm. General Admission includes entry to our 18 acre Adventure Farm area which includes a Hayride, 2 Corn mazes, Farm animals, 3 slides, Tractor Tire playground and 40+ activities for children and adults of all ages.
When: Fall weekends
Where: Hellerick's Family Farm
Cost: Ticket prices vary
Join the GhostDusters as they discuss Bucks County's famous haunts. But beware: While some of the ghost tales are true, some may be…less than authentic. Can you guess which stories are true and which are phantoms? Prizes will be awarded to those who know their Bucks County ghosts, but beware…We're ready to deceive you!
When: Now through November 7 
Where: Peddler's Village
Cost: $25 per guest 
The Golden Girls are at it again! Miami's Fab Four are planning their annual Halloween shindig, and the goblins and ghouls have all come out to play. Will you solve the mystery? Before the show, make sure to visit the unique  restaurants and shops at Peddler's Village. 
When: Now through November 13 
Where: Cock 'n Bull 
Cost: Ticket prices vary 
The Parry Mansion Museum Haunted History Tours featuring decades of haunting accounts from paranormal investigations, parapsychologist's, local residents and visitors. Come in and discover the hauntings if you dare!
When: Now through October 29 
Where: Parry Mansion Museum
Cost: $10 
Come and celebrate fall with a fun seasonal pumpkin beer tasting event at The Washington House! Whether you are a pumpkin ale fan or looking to try something new, there will be four unique flavors to discover!
When: October 29
Where: The Washington House   
Cost: $12 per flight
Trick-Or-Treat from Trunk-To-Trunk in a safe environment for the whole family to enjoy! This FREE event is the perfect way to kick start your family's Halloween weekend and score some delicious candy. 
When: October 29
Where: Upper Bucks Christian School
Cost: Free to attend
Join Parry Mansion Museum as they take you on a musical journey with Dulcimer and songs from Appalachia, exploring many dimensions ranging from fiddle tunes to traditional folk songs.
When: October 29 
Where: Parry Mansion Museum
Cost: Free to attend
Unforgettable Fire U2 Tribute Show 
Unforgettable Fire, or "UF", was born on New Years Day in 1995 as one of the very first U2 tribute bands to ever perform in America. After twenty five years of playing in some of the most prestigious venues on the East Coast, UF has formed a reputation among many to be one of the closest experiences to being at an actual live U2 show. 
When: October 29 
Where: Sellersville Theater 
Cost: $25 
Discover Bats, Flying Mammals of the Night 
Join Stephanie Stronsick, with Pennsylvania Bat Rescue for a Spooktacular evening. She'll share stories about how she rescues and rehabilitates bats from attics, chimneys, and other human hazards. Part of the program will feature live bats native to Pennsylvania. 
When: October 29
Where: Churchville Nature Center 
Cost: $5 per person 
First Year Celebration at Arete Gallery 
It's the first year anniversary of Arete Gallery and we're celebrating! Join for wine, refreshments and a whole lot of fun including the opportunity to have a customized t-shirt painted by one of their fabulous artists, Jason Moss.
When: October 29 
Where: Arete Gallery 
Cost: Free to attend 
SATURDAY, OCTOBER 30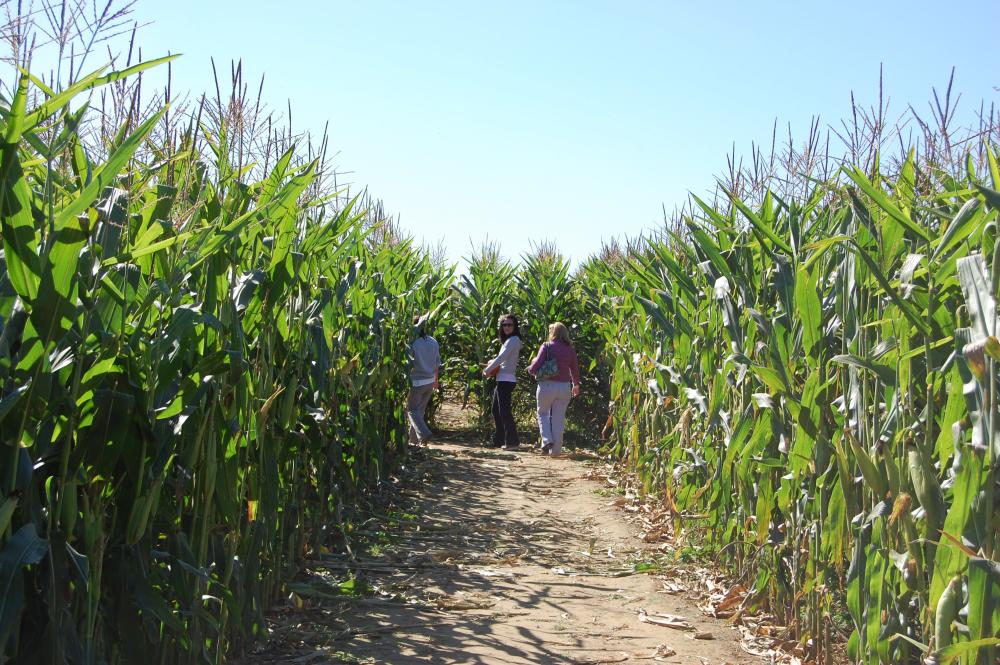 Come on out for some down on the farm fun including wagon rides, apple picking, pumpkin picking, 5 acre corn maze, live music (weekends) & lots more festival activities. 
When: Now through October 31 
Where: Shady Brook Farm
Cost: $12 weekday; $20 weekend
Come enjoy Fall Fun on the Farm! Activities include pumpkin painting, pumpkin bowling, pumpkin ring toss, straw mountain, straw maze, an obstacle course, a corn pit, live animals, and more! 
When: Weekends through October 31 
Where: Charlann Farms 
Cost: $8.99 
Froehlich's Fall Festival is the perfect fall adventure for all ages. The festival includes pick-your-own pumpkin patch, live music, bonfires + s'mores, cut out boards, hay maze, scarecrows and tractors, family photo opportunities and more. 
When: Weekends through October 31 
Where: Froehlich's Farm and Garden
Cost: Ticket prices vary 
Come have a flight or share a chilled bottle of hard cider on Saturdays! The bonfire will be going during chilly days so dress appropriately. Our hard cider is made in house from our very own apples. Mostly dry and sparkling it's a refreshing drink of choice for sociable day drinking. 
When: Saturdays through November 20 
Where: Manoff Market Gardens & Cidery 
Cost: Free to attend  
The year is 1927, and as the champagne flows and the jazz plays, a shot splits the night...but who fired the shot that caused the demise of James Cosgrove? Enter a world of molls and gangsters, flappers and fellas, jazz bands, and gin joints. Stroll the mansion grounds and peek into the shadowy corners, led by your guide - who just happens to be the victim of a 100 year old murder!
When: Now through October 30 
Where: Historic Bolton Mansion
Cost: $25  
Weekly comedy showcase! 8 hilarious comics bring the funny while top notch staff serve food and drinks! Each week brings a brand new lineup. 
When: Saturdays through December 18 
Where: Water's Edge Gastropub and Lounge 
Cost: $20 
Tour highlights include newly-discovered research about the Grundy family's domestic staff, details about our extensive interior restorations, and collection items never exhibited before. Required reservations can be made online through TicketLeap. 
When: Saturdays through November 
Where: Margaret R. Grundy Memorial Museum 
Cost: Free to attend, reservation required 
Be inspired by the fall colors around the Raymond Farm! Bring your own materials or borrow some of theirs and enjoy a lovely afternoon outdoors sketching and painting.
When: October 30
Where: Raymond Farm Center for Living Arts and Design
Cost: Pay as you wish
Come and spend your Halloween Eve with spooky tales from beyond the grave and an interesting look into a true Victorian wake. Following will be a tour of historic Doylestown Cemetery so dress warm and beware of any ghosts you might bump into!
When: October 30
Where: Bucks County Civil War Museum
Cost: $10 per person or $30 per family
Dress in your favorite bike-safe witch or warlock costume (or anything fun) and join in for an easy, guided ride on the D&L Trail through Yardley. Cast a spell on passers by and stop for some potion or maybe a witches brew!
When: October 30
Where: D&L Trail at Black Rock Road
Cost: Bike and helmet included $45, BYOBike and helmet $20, reservations required
Join Crossings Vineyards and Winery for a spook-tacular afternoon, featuring some "scary" wine and sweets pairings, like Reese's Peanut Butter Cups, M&Ms and candy corn. Want to come in costume? Go for it!
When: October 30
Where: Crossings Vineyards and Winery
Cost: $35, reservations required
Bring your kids and walk among the fall leaves and follow a storybook tale of Lance Cottonwood, a bright little leaf who has to conquer his fears!
When: October 30
Where: Friends of Churchville Nature Center
Cost: Free to attend 
If you dare- wend your way through the colorful, leave-strewn landscape of Historic Bucks County for treats and tricks and art-filled experiences from the archival to the contemporary surreal. Costumes recommended!
When: October 30
Where: RSVP required to receive trail location details and map: info@buckscountyartsalliance.com
Cost: Free, with advance registration
Livingston Taylor 
Livingston Taylor picked up his first guitar at the age of 13, beginning a 40-year career that has encompassed performance, songwriting and teaching. His musical knowledge has inspired a varied repertoire, and he is equally at home with a range of musical genres—folk, pop, gospel, jazz—and from upbeat storytelling to touching ballads.
When: October 30 
Where: Sellersville Theater 
Cost: $33 - $45 
SUNDAY, OCTOBER 31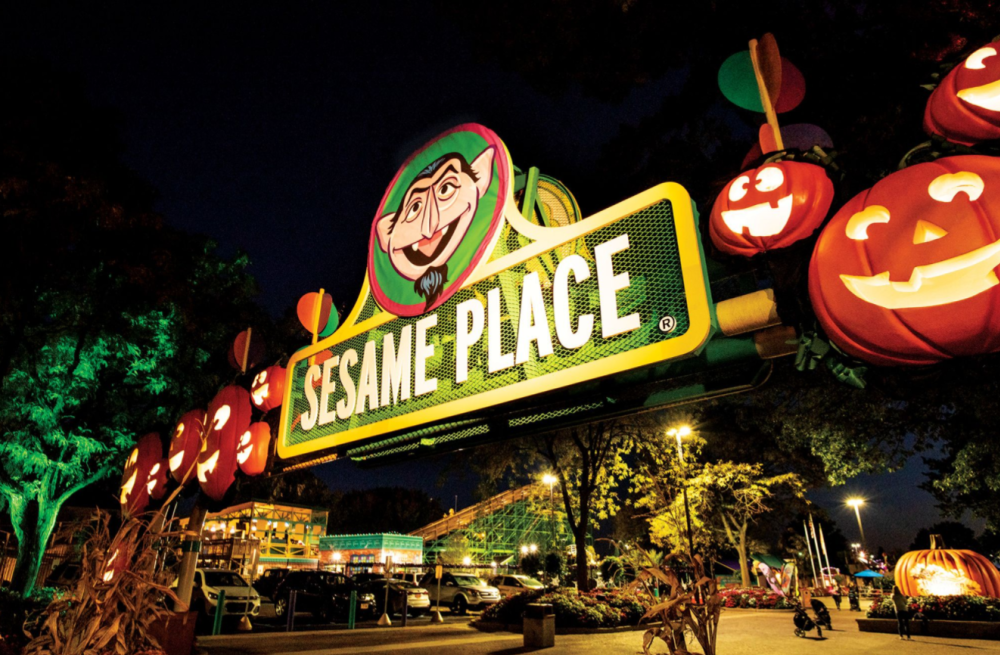 The park will be transformed into a family-friendly Halloween haven and guests will enjoy trick-or-treating around the park, Halloween-themed shows, participating in our interactive Scarecrow Scavenger Hunt, and unique photo opportunities with everyone's favorite furry friends dressed up in costume on their Halloween-themed floats!
When: Now through November 7
Where: Sesame Place Philadelphia
Cost: Ticket prices vary
Dennis Quaid 
Sellersville Theater is honored to present actor/singer-songwriter Dennis Quaid who'll be joining us for an evening of acoustic storytelling. Don't miss this rare appearance at your favorite venue!
When: October 31 
Where: Sellersville Theater 
Cost: $49.50
"Found, Gifted, Saved! The Mercer Museum Collects Local History", a new exhibit at the Mercer Museum, displays artifacts collected by the Bucks County Historical Society in the first two decades of the 21st Century. What objects, images, and documents are among these acquisitions, and what do they reveal about Bucks County's people, history and culture?
When: Now through April 10 
Where: Mercer Museum
Cost: Exhibit included with Mercer Museum admission
The Lower Bucks Drive-Thru Halloween House Tour is back for our second year! Take a driving tour at your leisure to see the sights at homes throughout Lower Bucks County without ever leaving your car. 
When: Now through October 31 
Where: Lower Bucks County (map posted on Facebook page)
Cost: Free to attend 
Take this expertly guided walking tour to see the places and hear the tales that make New Hope such a fascinating place. The tour is approximately one mile long and lasts about one hour.
When: Every Sunday, 2:00PM to 3:00PM
Where: Start at The Parry Mansion 
Cost: $10 per person 
Joseph Marchetti, graduate of Central High School in Philadelphia and Tyler School of Art, Temple University presents "Places I Remember". The exhibit includes paintings that represent over two years of work in Bucks, Lancaster and Lehigh Counties. The body of work started with a painting of the Scholfield-Ford Covered Bridge in Tyler State Park and now includes covered bridges, farms, barns and castles in Pennsylvania.
When: Now through January 7
Where: Bucks County Visitor Center
Cost: Free to attend
This exciting collection of works represents artists at various stages of their lives who all share the goal of pursuing a career in the arts. Featuring a selection of works by eleven artists we are reminded that "emerging" talent is not just the domain of the ingenue. 
When: Now through November 7 
Where: New Hope Arts Center 
Cost: Free to attend 
All welcome to an outdoor rain or shine event! Rekindle old friendships & make new ones. Hayrides to pumpkin picking. Bring homemade or pre-packed pumpkin-based snack to share.
When: October 31
Where: Ascension Lutheran Church Newtown
Cost: Free to attend
On this ghostly bike tour along the D&L Canal to Yardley, you'll visit a stop on the historic Underground Railroad and learn about a bloody corset and suspicious pistol found in mysterious chamber. If you're lucky you may even see some pumpkin carving. It'll be scary fun!
When: October 31
Where: Washington Crossing Historic Park
Cost: Bike and helmet included $45, BYOBike and helmet $20
Join the Glencairn Museum for another year of the popular, family-friendly, annual Halloween event - Myth and Magic at the Museum! Inspired by the Harry Potter book series by J.K. Rowling, this year's event will feature a brand-new scavenger hunt, and even more magical and spooky decorations around the castle.
When: October 31
Where: Glencairn Museum
Cost: Free to attend