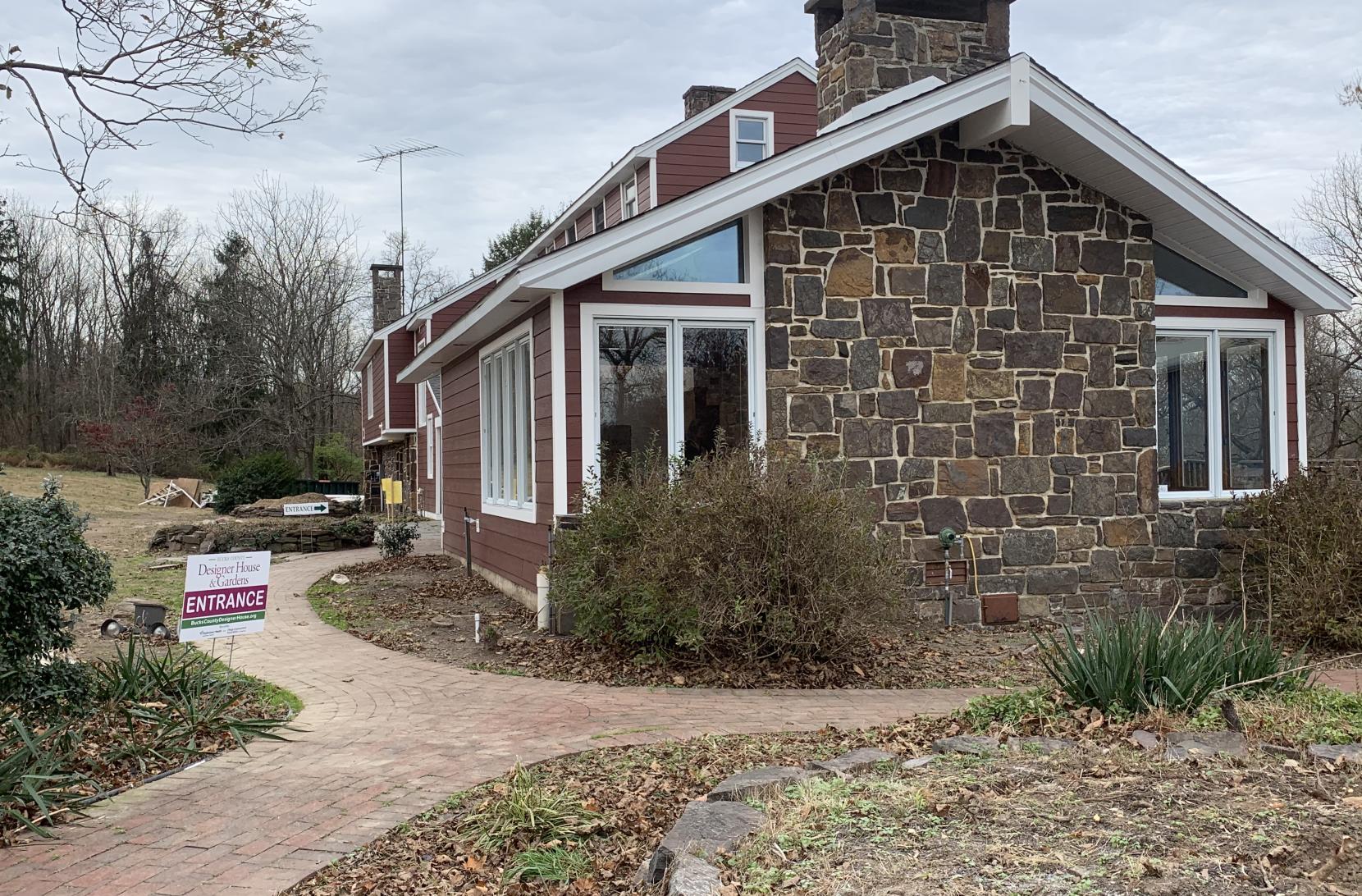 2020 Designer House currently under construction
BUCKS COUNTY DESIGNER HOUSE & GARDENS
Down a long lane that follows the flow of the Neshaminy Creek in Doylestown Township sits Creekside, the setting of the 45th Bucks County Designer House & Gardens. A comfortable c. 1850 farmhouse is the core of this expanded three-level home redesigned to include large, open spaces while keeping with Bucks County features like stone fireplaces and wood floors.

Situated on 17 acres, the wooded setting's proximity to the creek beckons impressionist painters. Interior and landscape designers will enjoy many opportunities to showcase their talent and craft. Features include a bright-and-airy great room with a vaulted-and-beamed ceiling and two-story stone fireplace; a large eat-in kitchen and an inviting dining room with the coziness of another fireplace and warm woods. The highlight is the second-floor master suite with its gorgeous stone fireplace and an added bonus of a wraparound balcony. The second and third floors feature five more bedrooms, a small reading nook, two bathrooms - all in the original part of the home which boasts the original heart pine floors, 19th-century farmhouse doors, and wrought iron hardware. And finally, a 4,000 sf pole barn which will be home to the 2020 Designer House Boutiques and Café.
This home is also perfect for outdoor entertaining with a party-sized deck, a slate patio right off the kitchen for an elegant dinner party, and a brick patio with its built-in stone grill perfectly suited for summer barbecues.
Groups and bus tours may tour the home and gardens in spring 2020 from April 26 – May 24 for $20 per ticket. Pricing for seniors, staff and at the door vary. View their website to purchase and obtain more information.