Riverside Dining
Enjoy views of the water while dining on a fancy feast at one of these gorgeous riverside restaurants. These places offer more than your average chicken, fish, or pasta, so try something on the menu that catches your eye.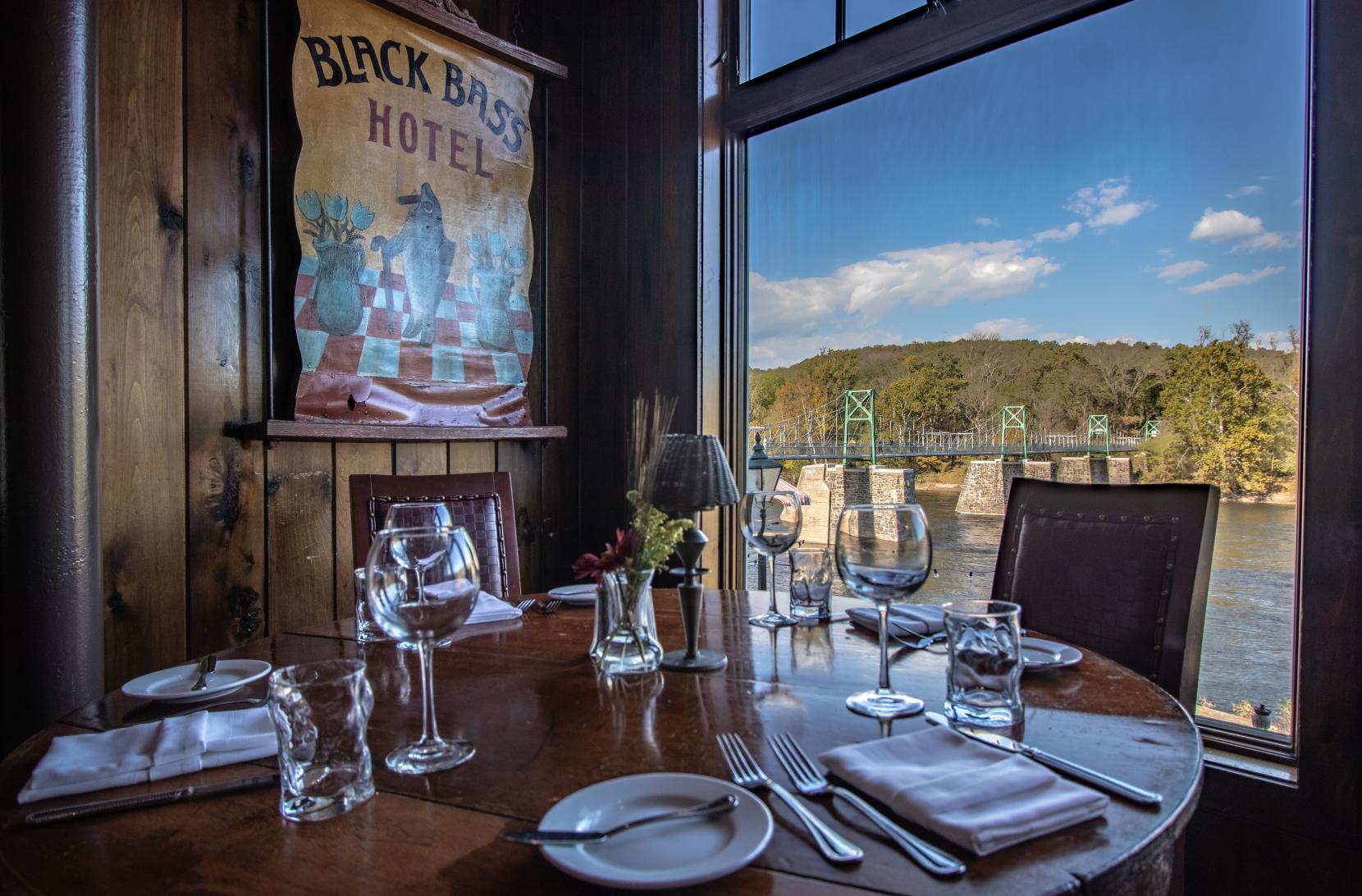 Black Bass Hotel and Restaurant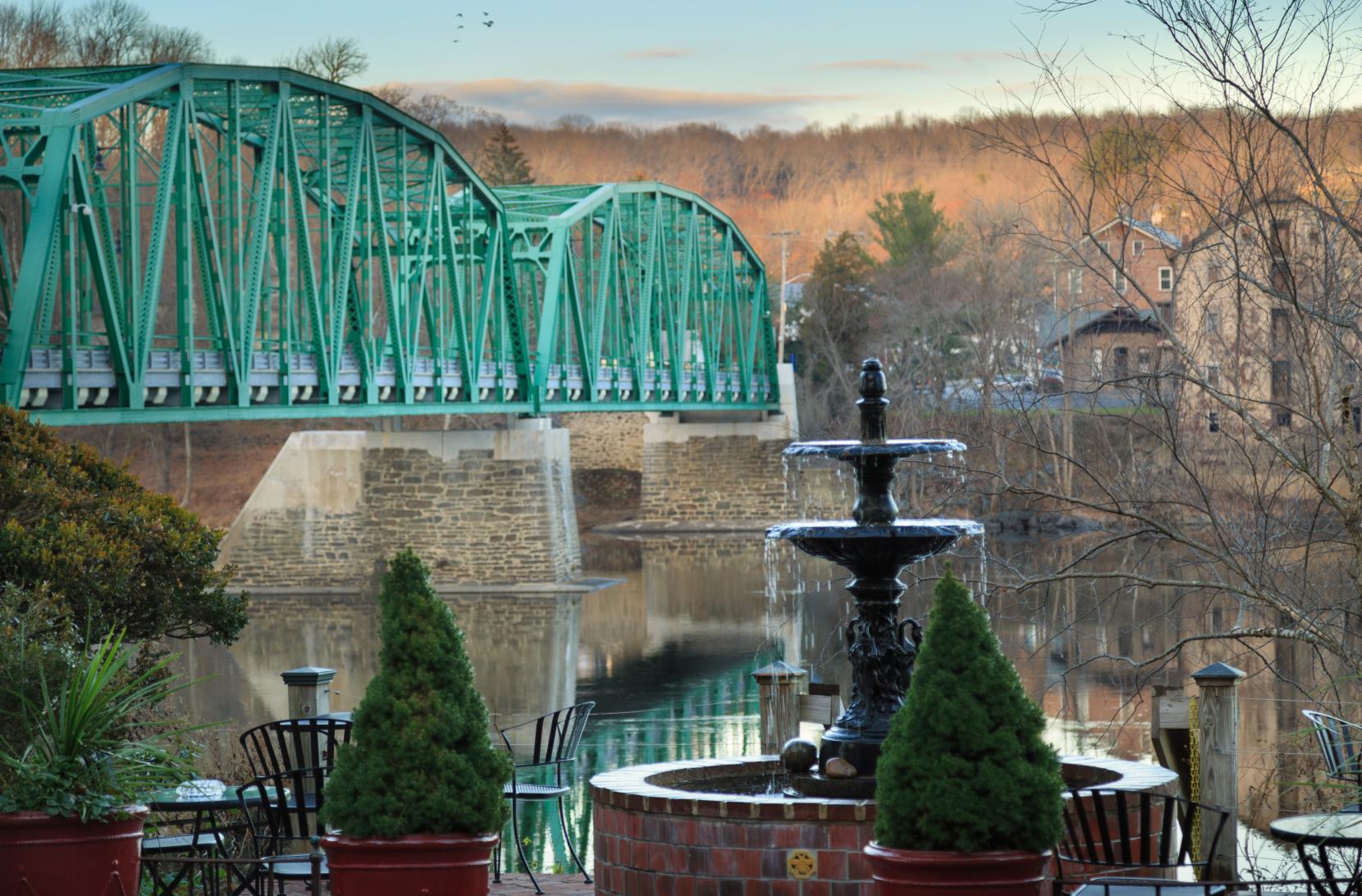 Dine along the water at one of Bucks County's oldest inns! Amid the history and breathtaking views of the Delaware, feast on Charleston Meeting Street Crab, their signature dish, topped off with a Basstini.
Wine and dine along the riverfront here in Upper Black Eddy. You can stay in this romantic Inn complete with French doors, private balconies and cozy fireplaces.
Full of rich history, the Bridgeton Mill House earned the title of official "Country Inn" in 2003 with the opening of its full-service restaurant in addition to the already standing inn. Located in Langhorne, this popular restaurant serving American cuisine has two indoor dining rooms, Great Hall, and a seasonal outdoor patio. 
Golden Pheasant Inn cheese plate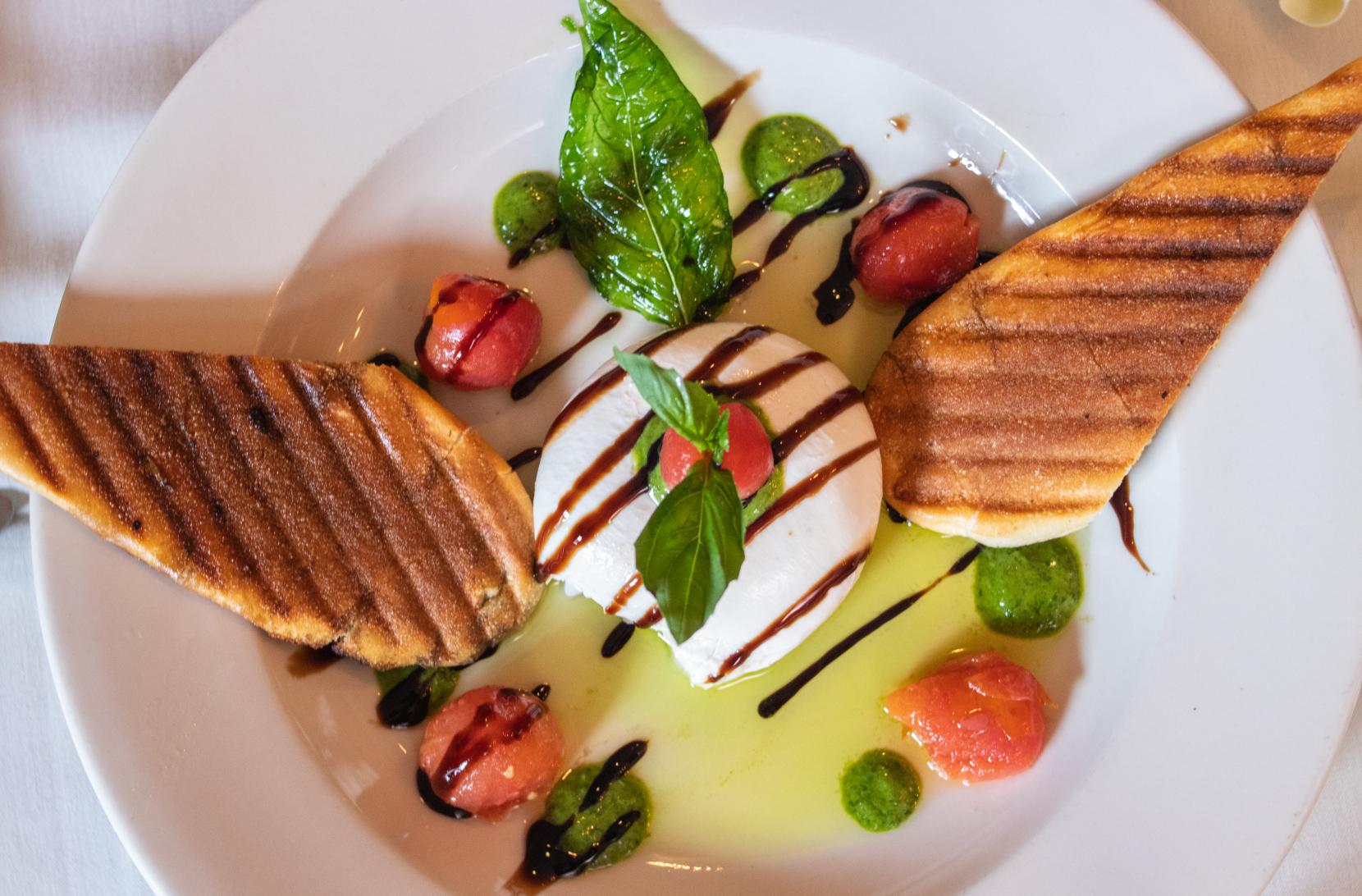 Relax along the water as you enjoy a fusion of Greek and American cuisine at this local favorite. Their unique menu, coupled with a wide range of vegetarian and gluten-free options, ensures there's something everyone will enjoy!
As you enjoy scenic views along the water, begin your meal with Mushrooms Centre Bridge, a sauté with sundried tomatoes, basil and creamy Madeira sauce. After, savor specialties like Veal Gerald or Chicken Panang.
Join Chef Francisco Argueta at this riverside BYOB for an evening of Italian and Mediterranean cuisine.  Begin your meal with a refreshing Caprese Salad followed by a sumptuous serving of Pasta alla Cioppino. Bon appetit!
Established in 1681, this top-rated restaurant in Bristol is historic and unique. Enjoy an exquisite meal while dining on the Delaware River surrounded by historic Bucks County charm. Outdoors during the summer, sit back and relax with a refreshing meal looking over the recently renovated Bristol Wharf!
Enjoy the natural serenity of the Delaware River when you dine at this historic location. Located just across the river from Bucks County in Lambertville, NJ, this renovated 19th century train station provides a one-of-a-kind dining experience. Enjoy al fresco dining with a riverfront view or wander into the wine cellar to taste more than 50 boutique wines!
Take in panoramic views of the Delaware at chef Jose Garces' restaurant serving delicious, shareable plates. Savor the Asparagus Milanese and indulge in the Stella Sundae.
Nestled in the heart of New Hope, The Landing offers the entire dining package: exceptional cuisine and service, ambiance and natural scenery. Experience dining under the open sky on their riverside deck terrace. In the colder months, cozy up with fireside dining.
Pull up a chair and dine at Martine's River House Restaurant in New Hope along the banks of the Delaware River. Pair one of their seasonal American dishes with one of their signature Riverhouse Cocktails while enjoying the beautiful view.
If character is built by historical struggle and strife, then this Yardley restaurant is the star of the show! The building's history dates back to the early 1800s, but the current restaurant was opened in 1979 by Bob and Robin Freed. They offer charming American fare with a great view of the Delaware River.