Riverside Dining
Enjoy views of the water while dining on a fancy feast at one of these gorgeous riverside restaurants. Whether you're indoors or outdoors, dining waterside is enjoyable any time of the year!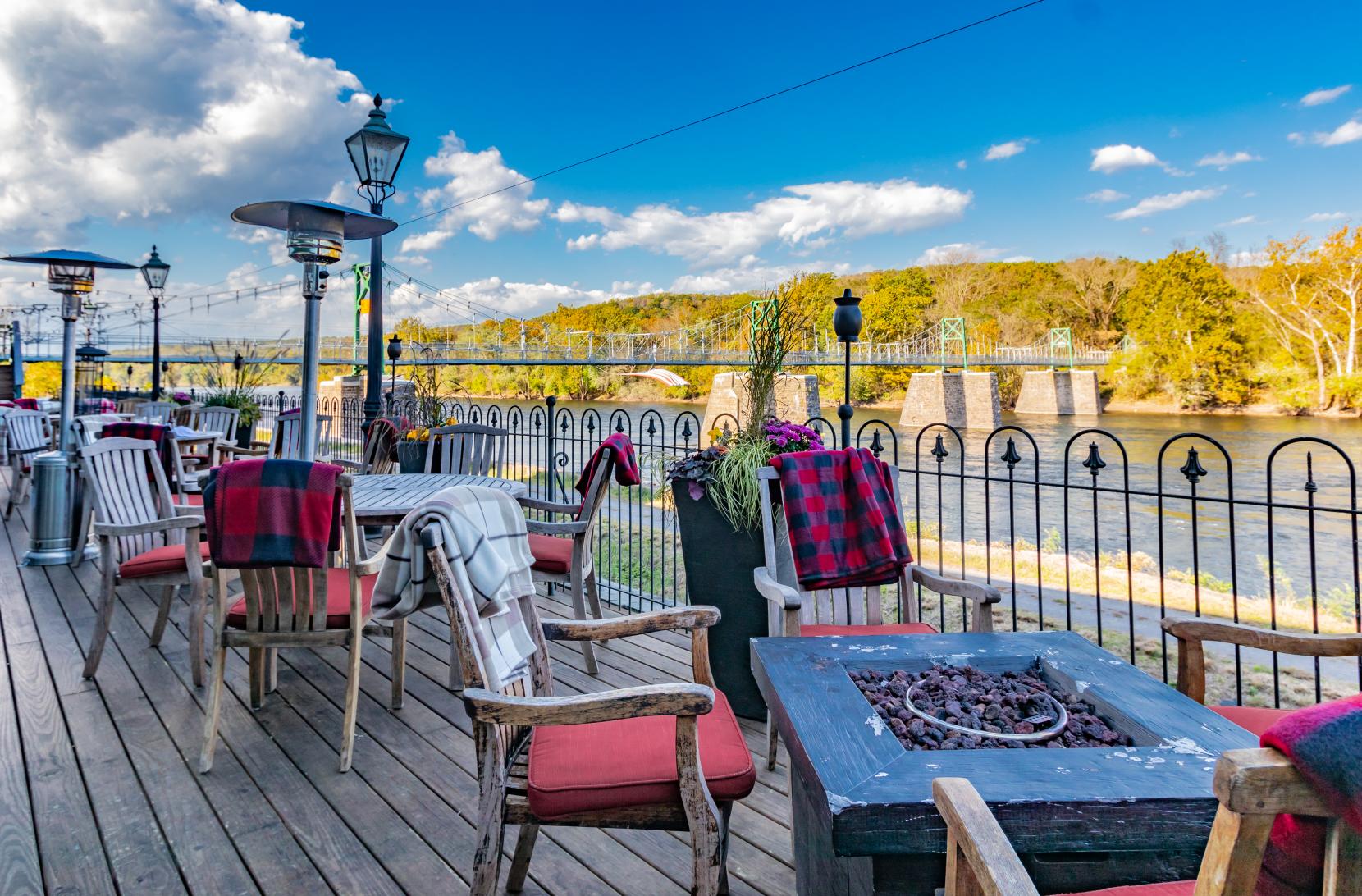 Black Bass Hotel and Restaurant
Dine along the water at one of Bucks County's oldest inns! Amid the history and breathtaking views of the Delaware, feast on Charleston Meeting Street Crab, their signature dish, topped off with a Basstini.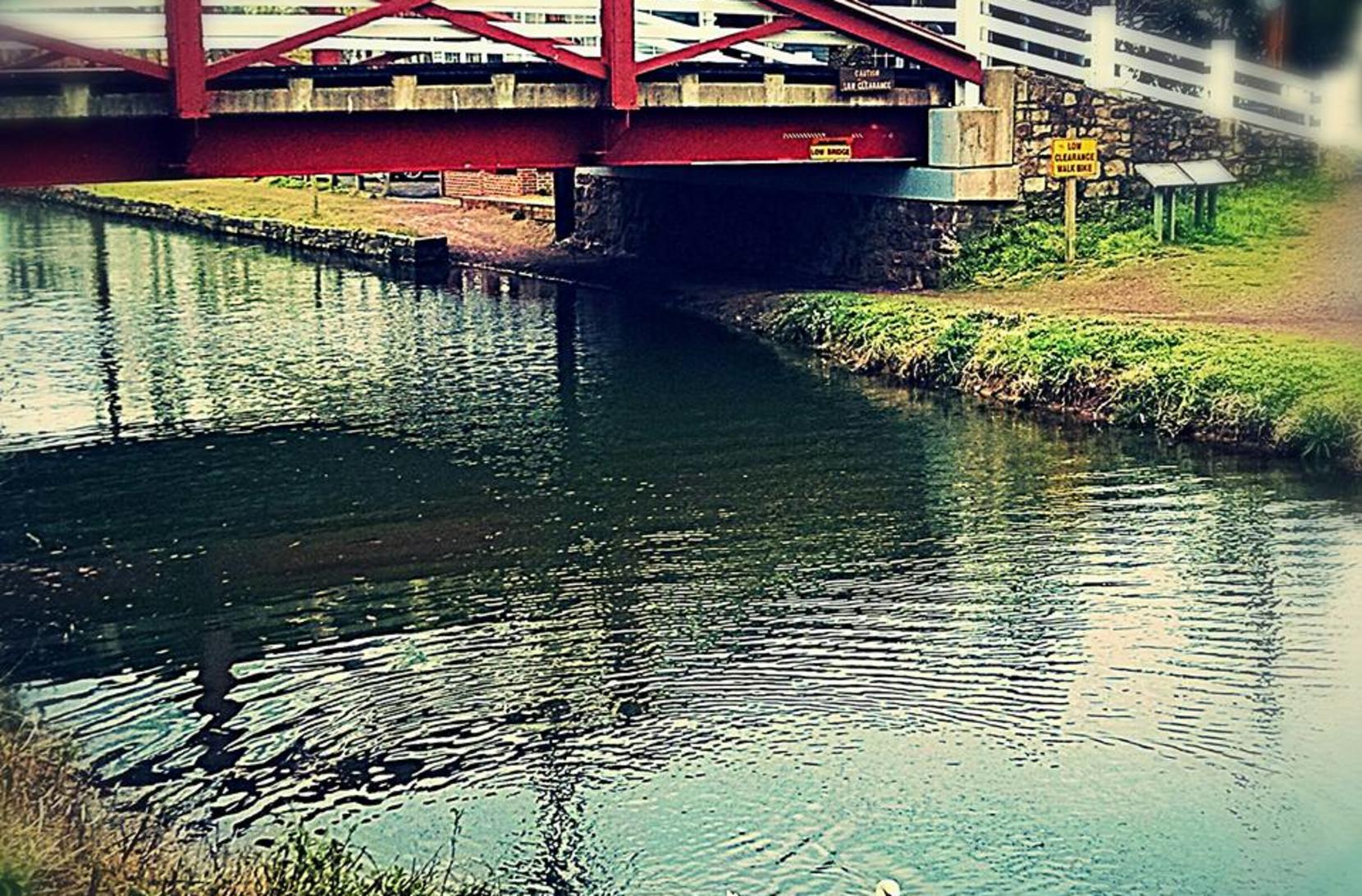 Relax along the water as you enjoy a fusion of Greek and American cuisine at this local favorite. Their unique menu, coupled with a wide range of vegetarian and gluten-free options, ensures there's something everyone will enjoy!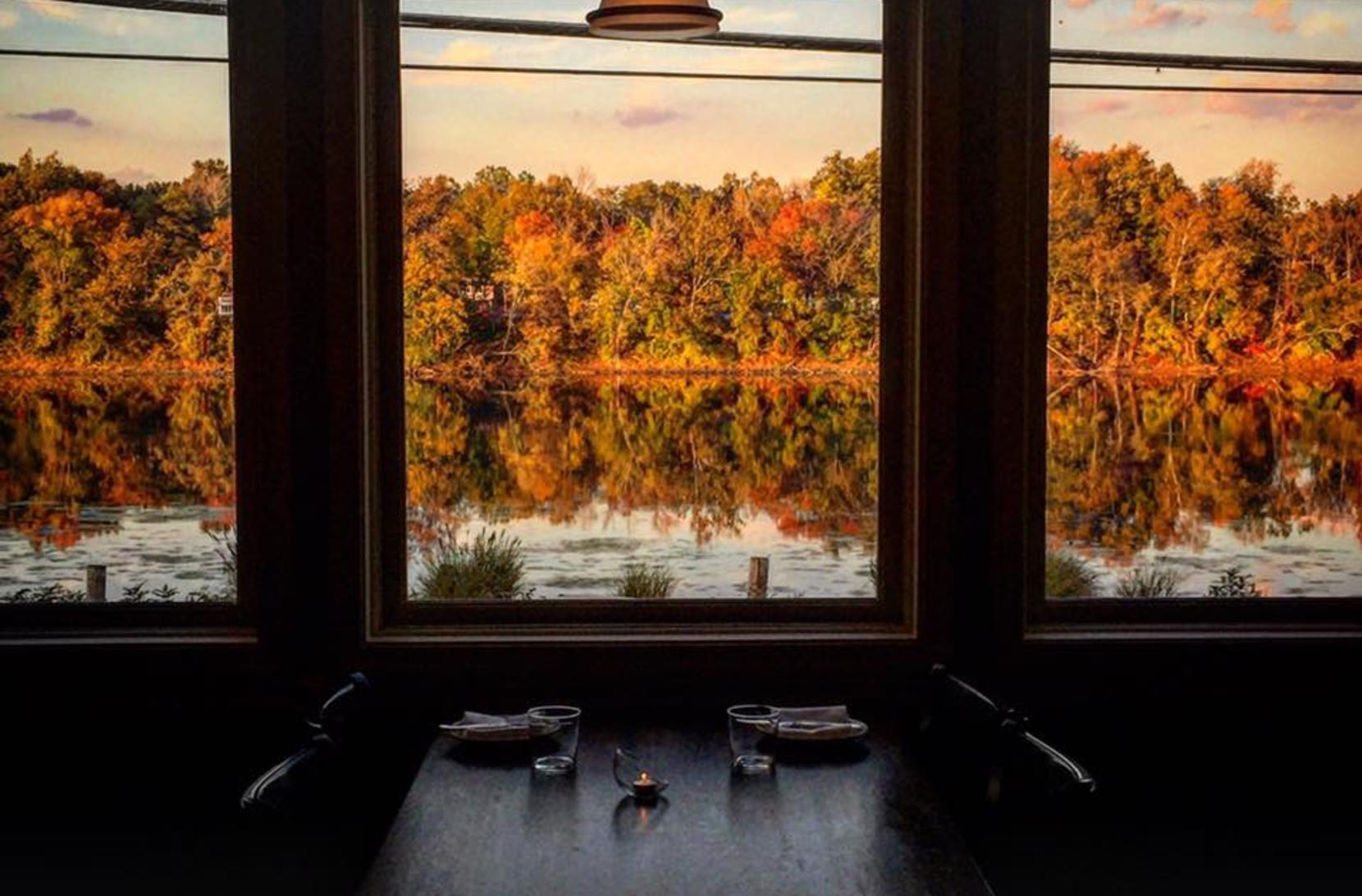 Since 1995, Charcoal BYOB has been a family business in Yardley. Anton (Tony) Plescha, the man who started it all, still has reign over lunch, but now his sons use their creativity during dinner service. Patrons can enjoy seasonal recipes, like Ricotta Dumplings and Barbecued Jerk Spiced Grouper.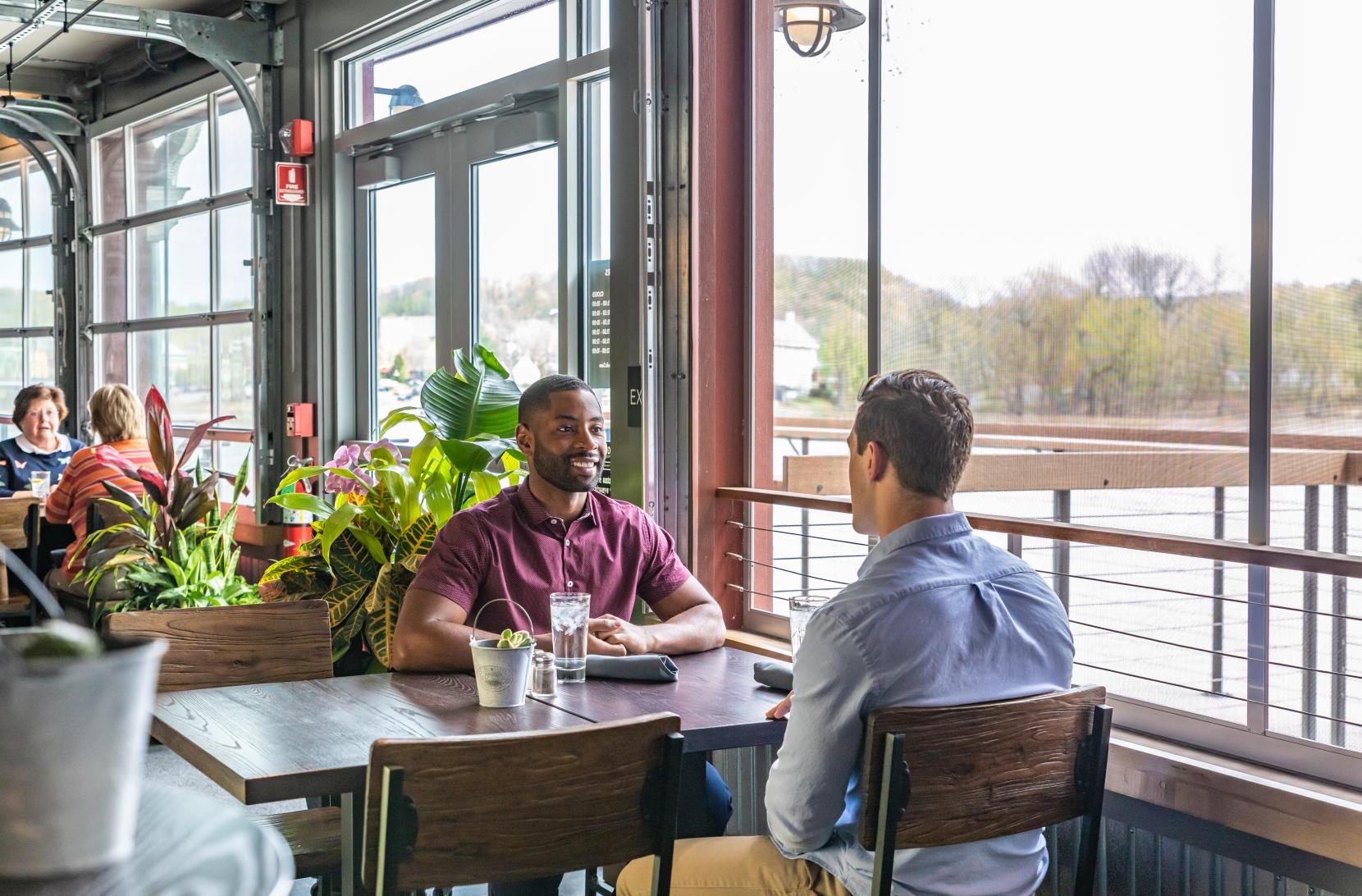 Located behind the historic Bucks County Playhouse in New Hope, admire the Delaware River behind the sliding garage-style window doors. Order the classic Deck Burger, or something with seafood, like the North Atlantic Salmon or Pan Seared Scallops.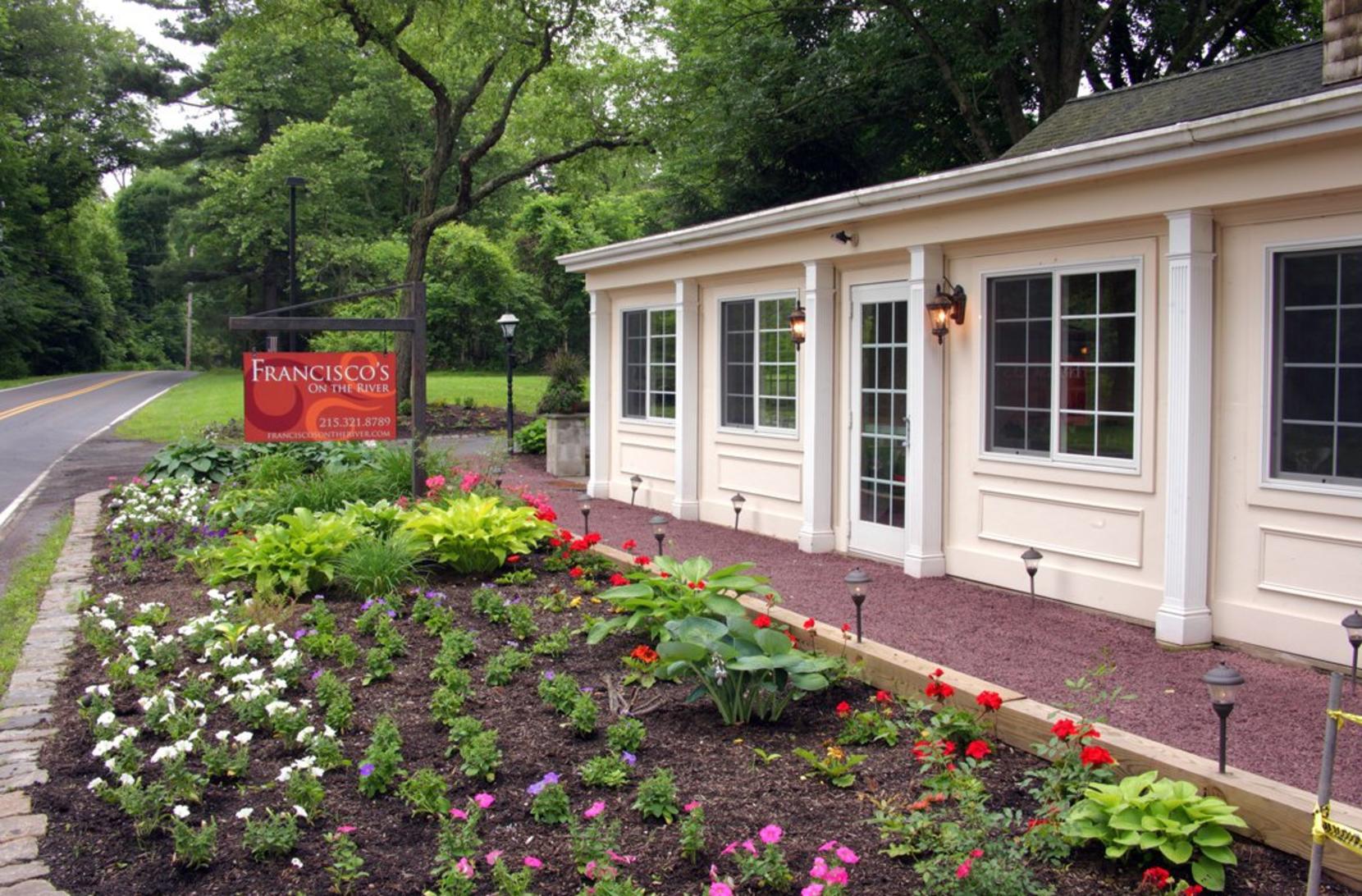 Join Chef Francisco Argueta at this riverside BYOB near Washington Crossing for an evening of Italian and Mediterranean cuisine. Begin your meal with a refreshing Caprese Salad followed by a sumptuous serving of Pasta alla Cioppino. Bon appetit!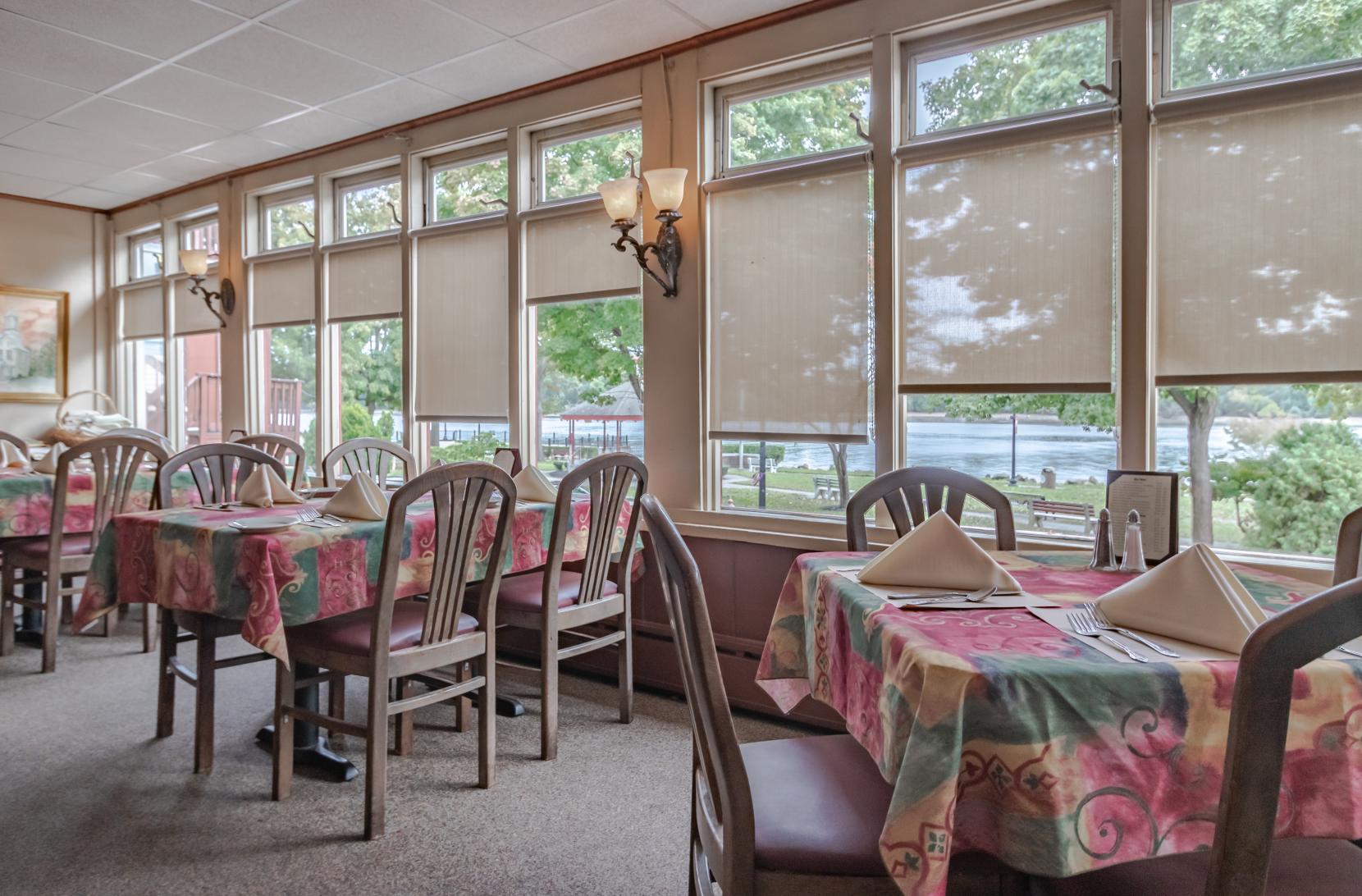 Established in 1681, this top-rated restaurant in Bristol is historic and unique. Enjoy an exquisite meal while dining on the Delaware River surrounded by historic Bucks County charm. Outdoors during the summer, sit back and relax with a refreshing meal looking over the recently renovated Bristol Wharf!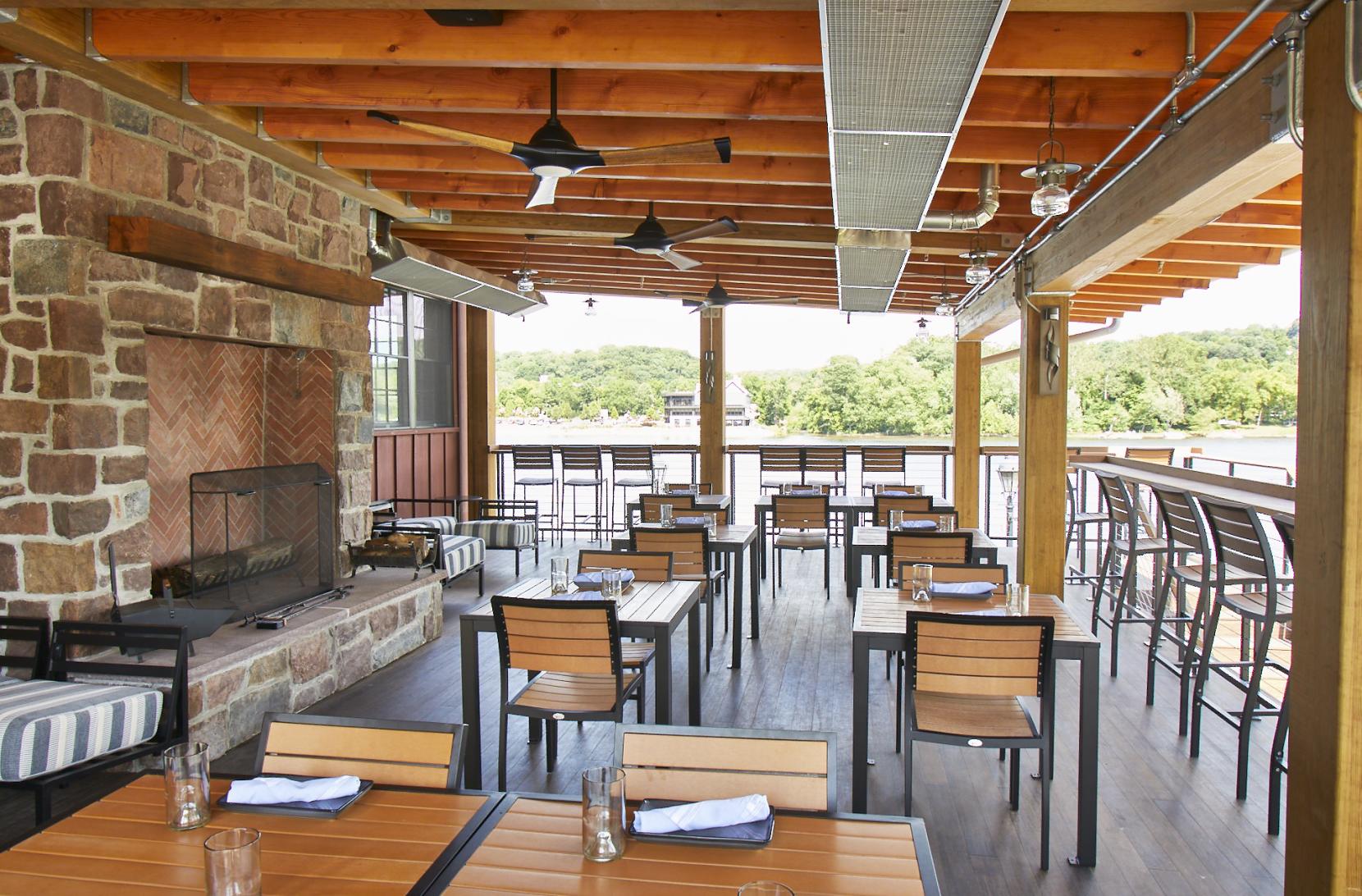 Courtesy of Stella's Facebook
Take in panoramic views of the Delaware at this contemporary restaurant serving delicious, shareable plates. Savor the Asparagus Milanese and indulge in the Stella Sundae.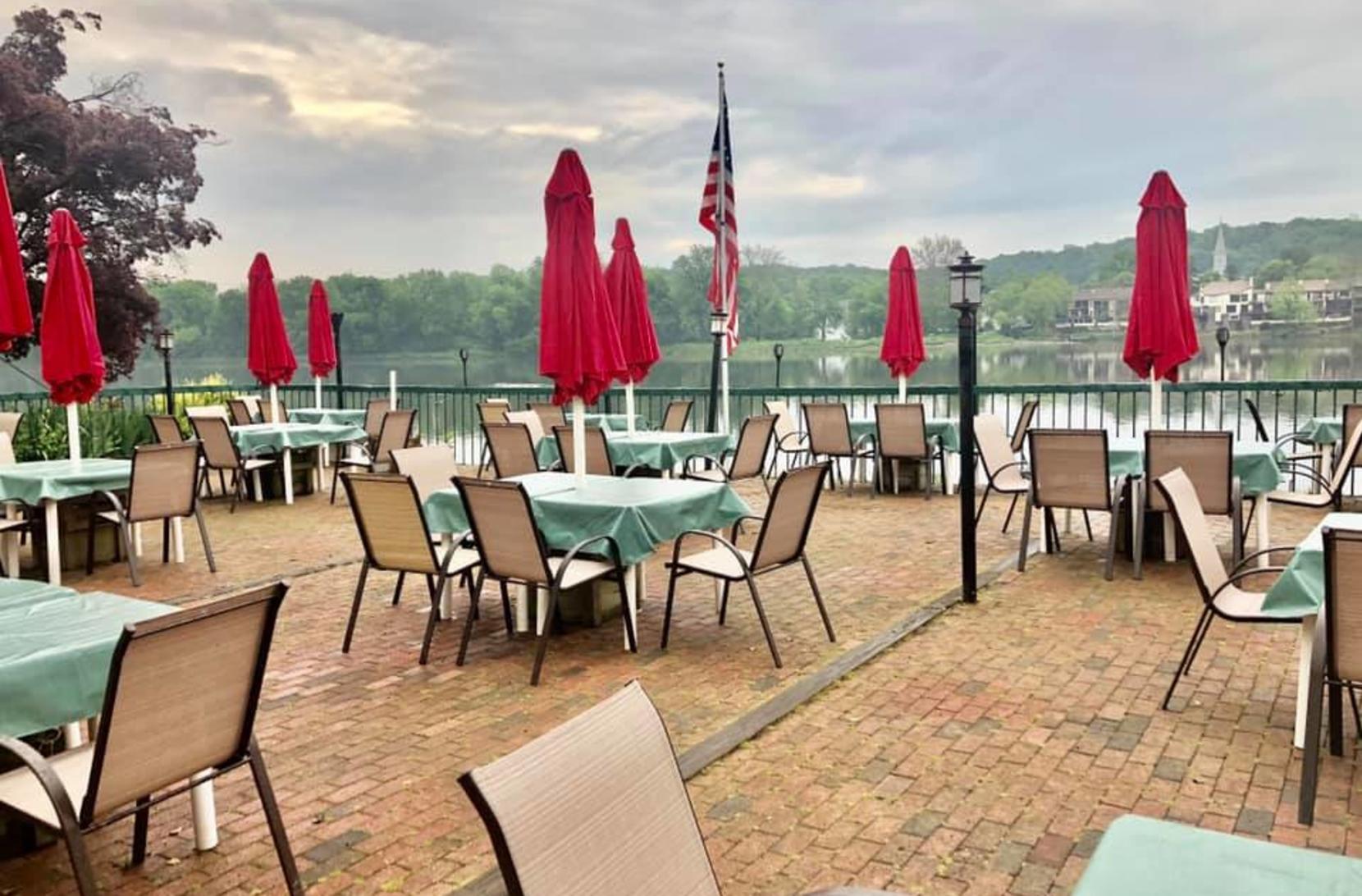 Nestled in the heart of New Hope, The Landing offers the entire dining package: exceptional cuisine and service, ambiance and natural scenery. Experience dining under the open sky on their riverside deck terrace.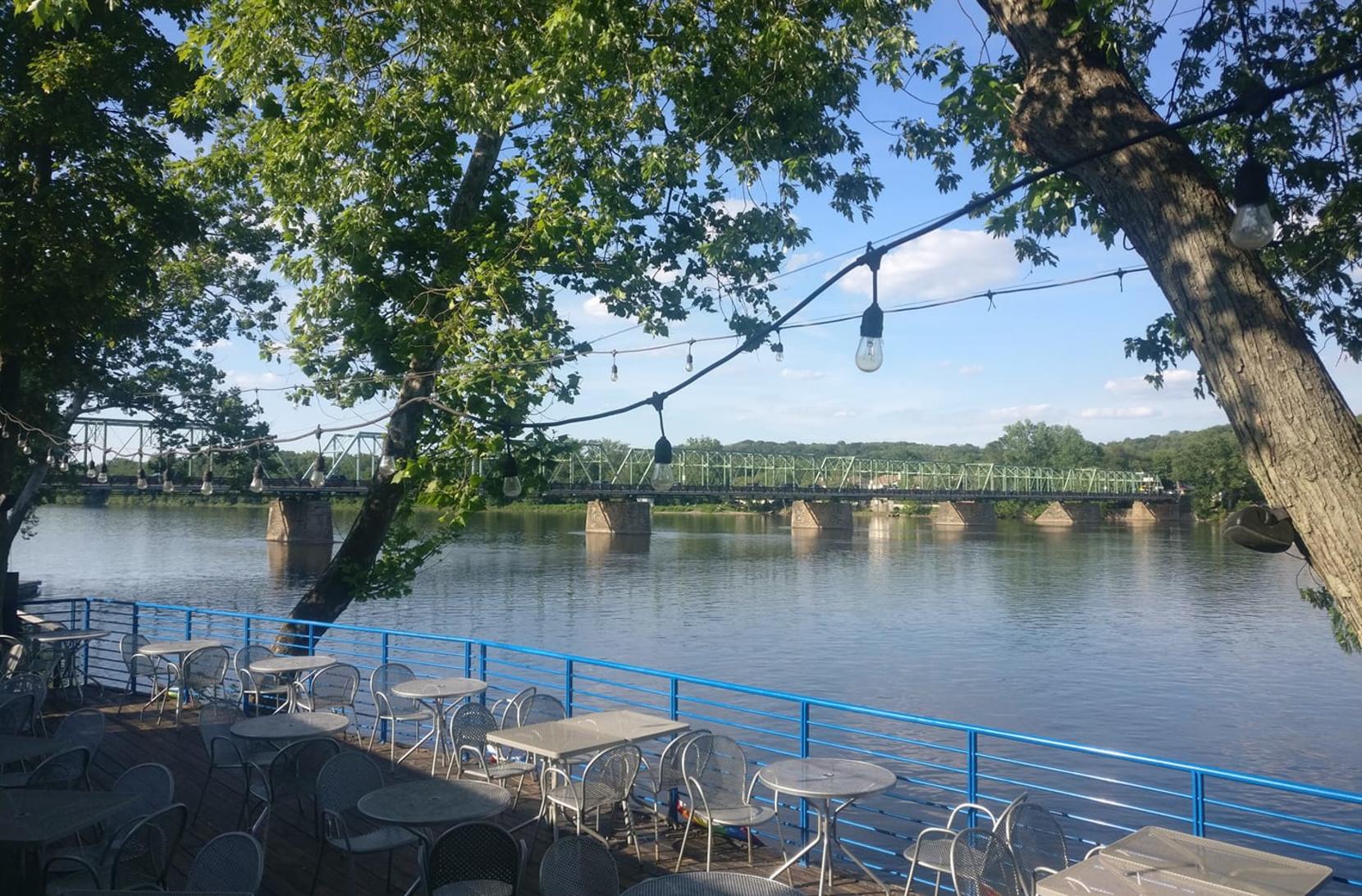 Martine's Riverhouse Restaurant
Pull up a chair and dine at the iconic yellow building, Martine's Riverhouse Restaurant in New Hope along the banks of the Delaware River. Pair one of their seasonal American dishes, or something of the Taco Tuesday menu, with one of their signature cocktails while enjoying the beautiful view.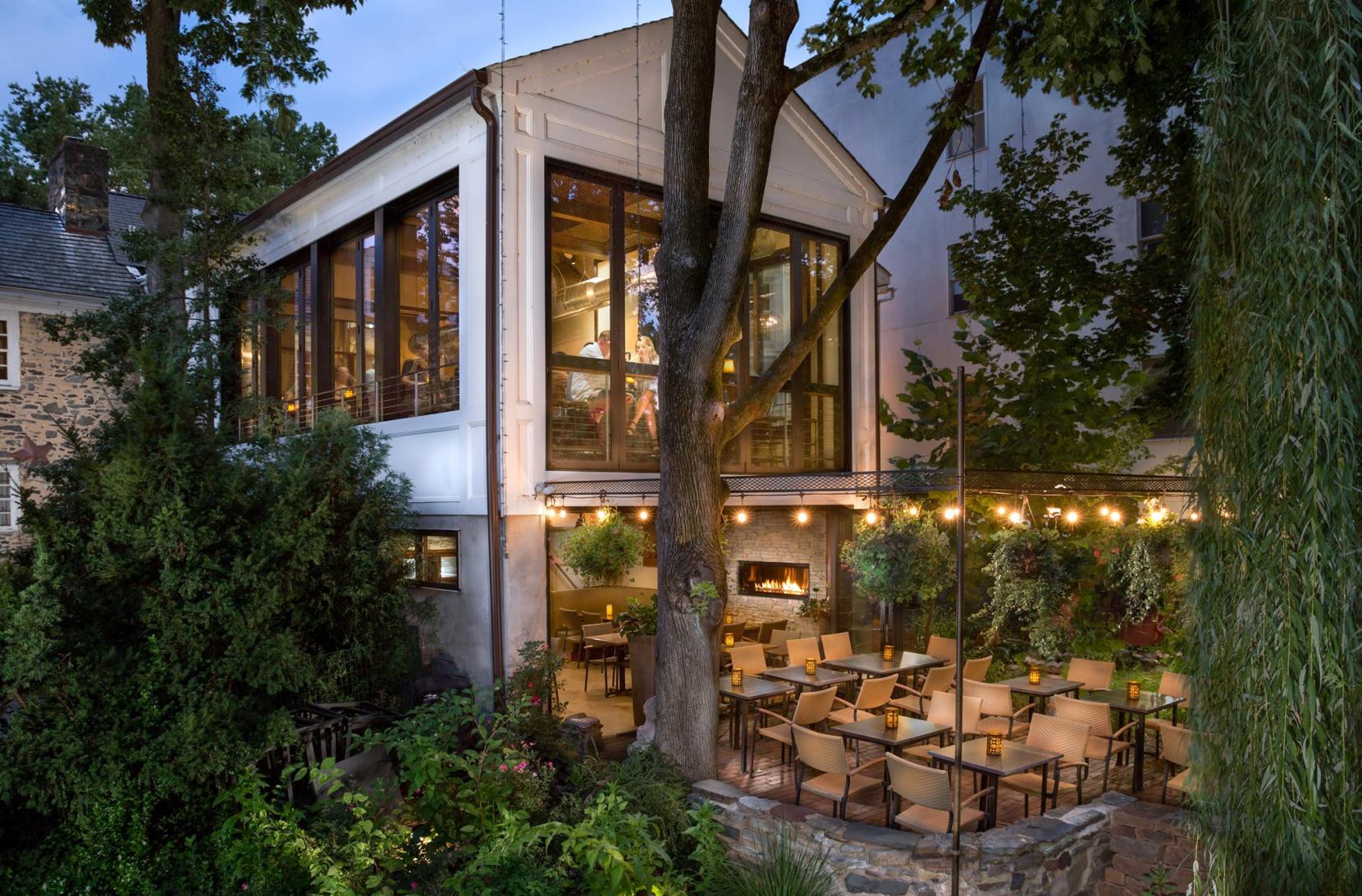 Nektar is an intimate wine, beer and whiskey lounge right off of Main Street in New Hope. Food is always served in smaller portions because the restaurant wants you to share with everyone at your table and add to the intimate atmosphere overlooking the falls.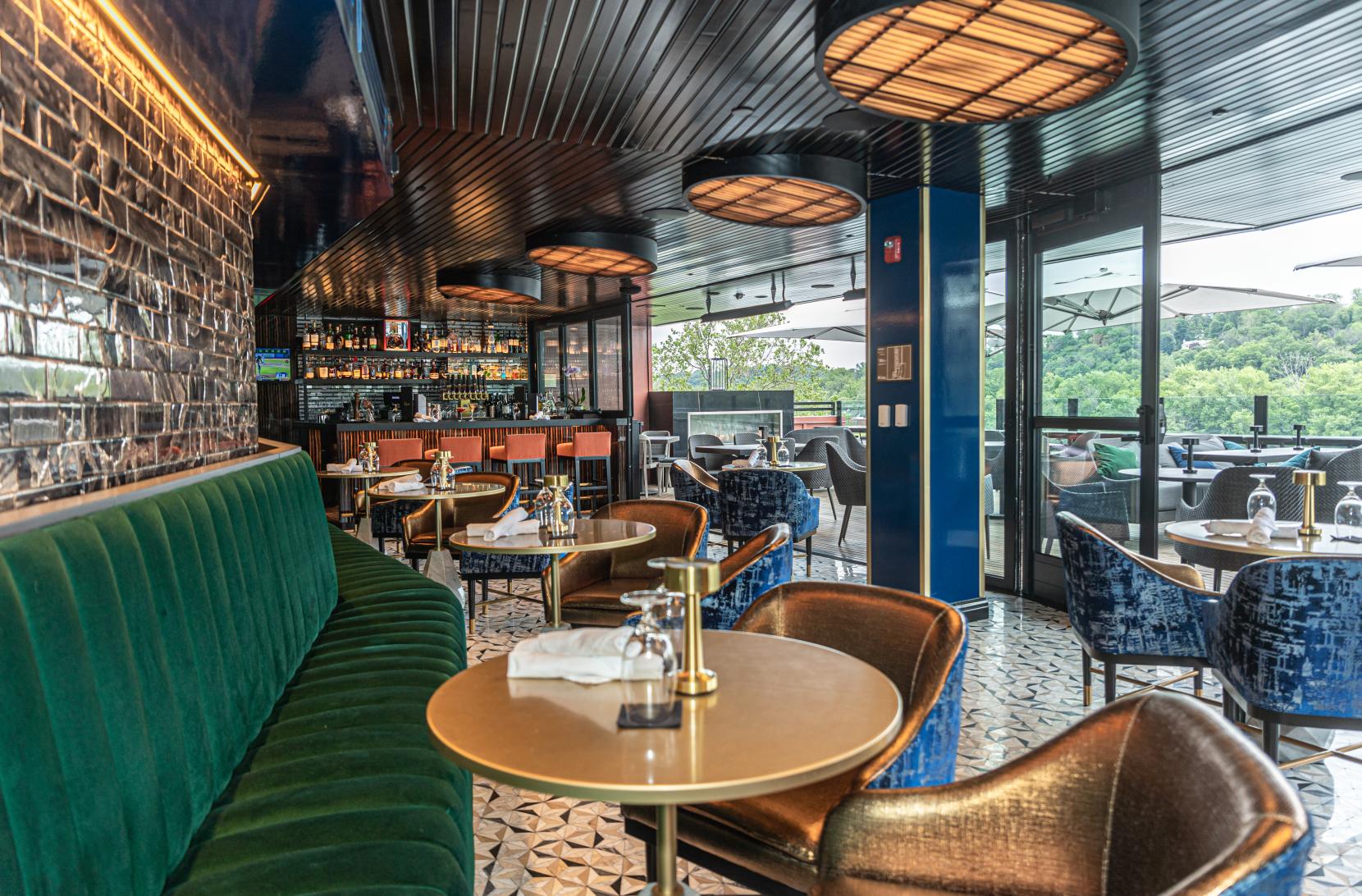 ROOF at River House at Odette's
Located on the first floor of the luxurious River House at Odette's, Indulge in an eclectic menu of locally inspired cuisine in an alfresco dining and bar setting with sweeping views of the riverfront ceremony garden and historic New Hope towpath at Odette's Overlook. Lounge on the plush furnishings while basking in the glow of the masterfully crafted outdoor fireplace for the perfect end to any evening.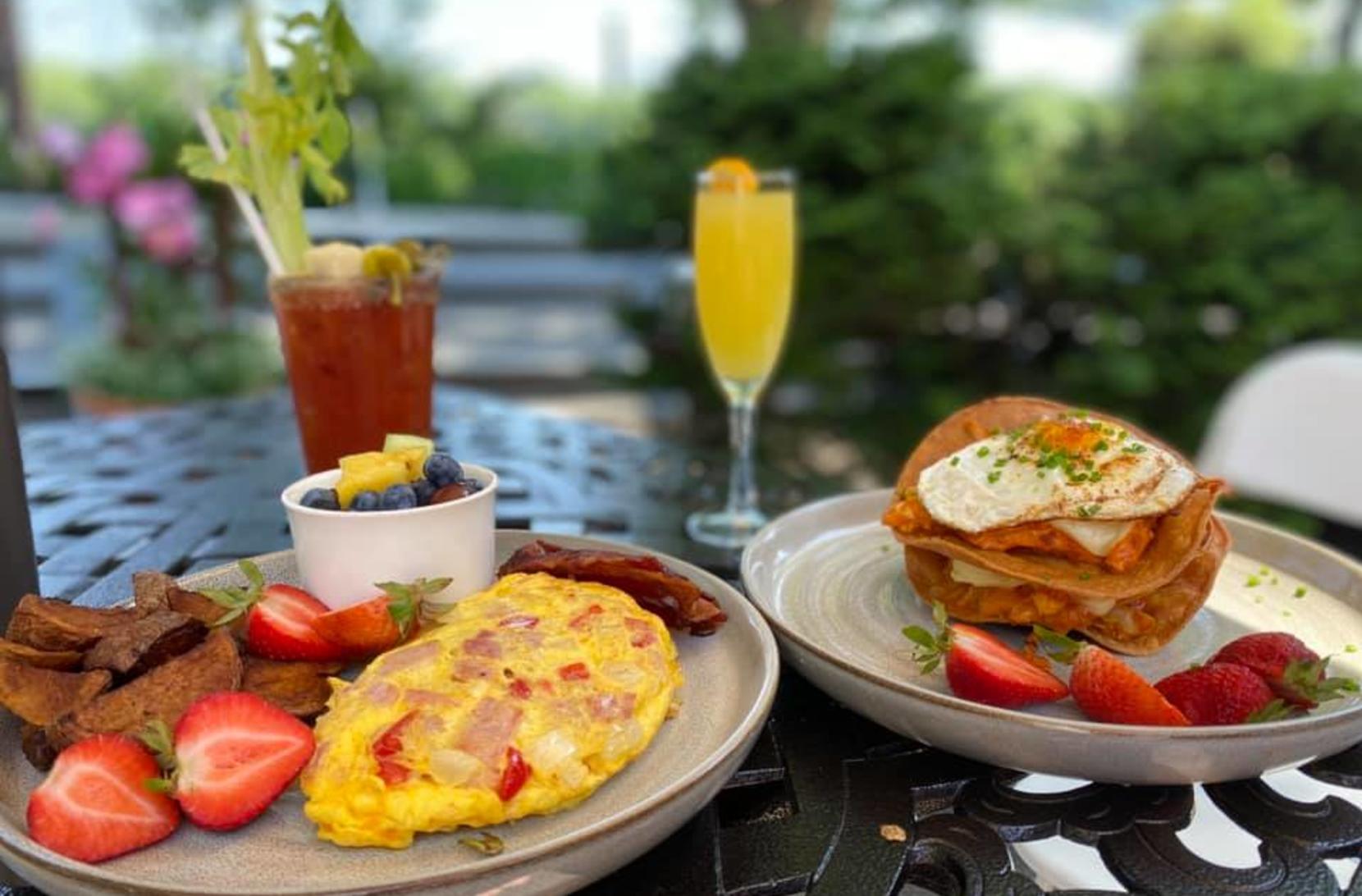 Yardley Inn Restaurant & Bar
If character is built by historical struggle and strife, then this Yardley restaurant is the star of the show! The building's history dates back to the early 1800s, but the current restaurant was opened in 1979 by Bob and Robin Freed. They offer charming American fare with a great view of the Delaware River.